Ces dernières semaines, nous avons réalisés pas mal de chouettes projets avec Random Print ! On vous dévoile la dernière fournée : Un Art Toy géant pour South Park : L'Annale du Destin qui sort ce 17 octobre. Il s'agit d'un jeu vidéo de rôle, basé sur l'univers du dessin animé South Park, développé par Ubisoft San Francisco et édité par Ubisoft. L'équipe a eu l'opportunité de travailler sur un petit projet (de 22 x 20cm tout de même!) pour la sortie du jeu en Belgique ! Une collaboration pour l'enseigne Smartoys qui ne manque pas de...pets !
Nous avons opté pour un rendu brut façon vieux bronze patiné sur un socle en bois massif ciré.

Lead sculptor : Stéphane Janssens | 3D print technician : Amandine Delmarre | Paint & Crafting : Vadu Amka

© 2017 South Park Digital Studios LLC. All Rights Reserved. South Park and all elements thereof © 2017 Comedy Partners. All Rights Reserved. Comedy Central, South Park and all related titles, logos, and characters are trademarks of Comedy Partners. Game software © 2017 Ubisoft Entertainment. All Rights Reserved. Ubisoft and the Ubisoft logo are trademarks of Ubisoft Entertainment in the U.S. and/or other countries.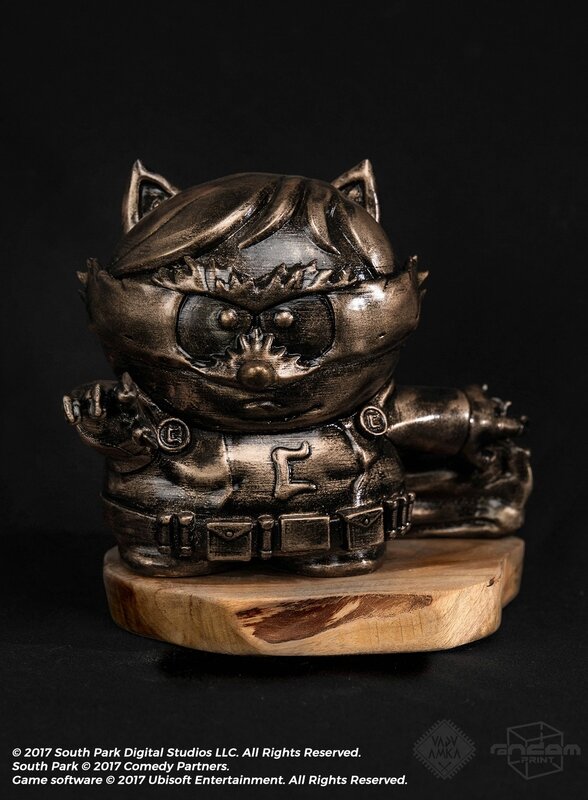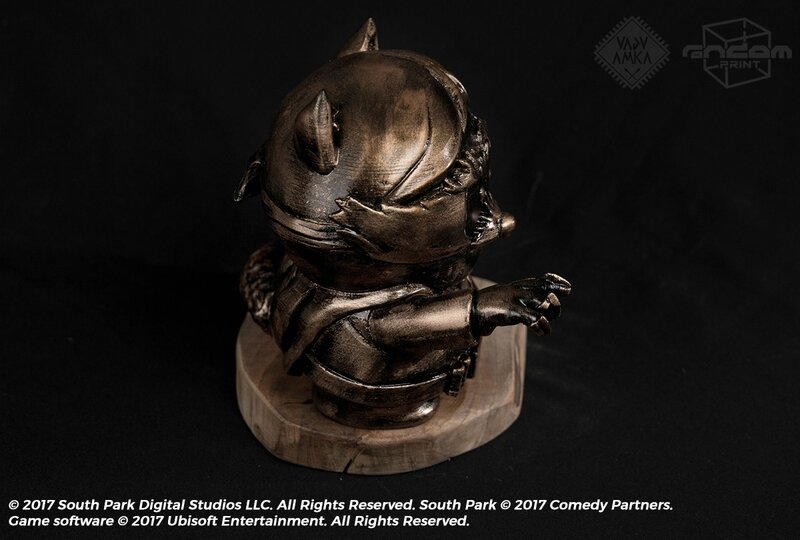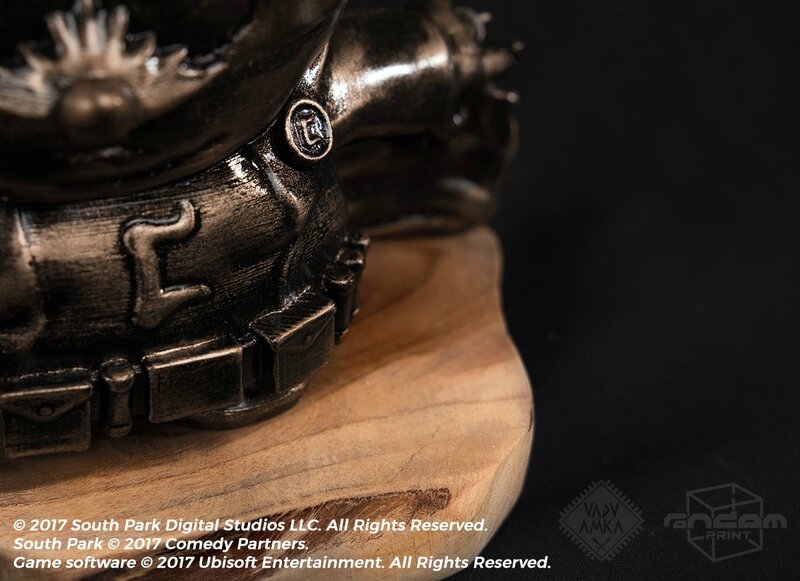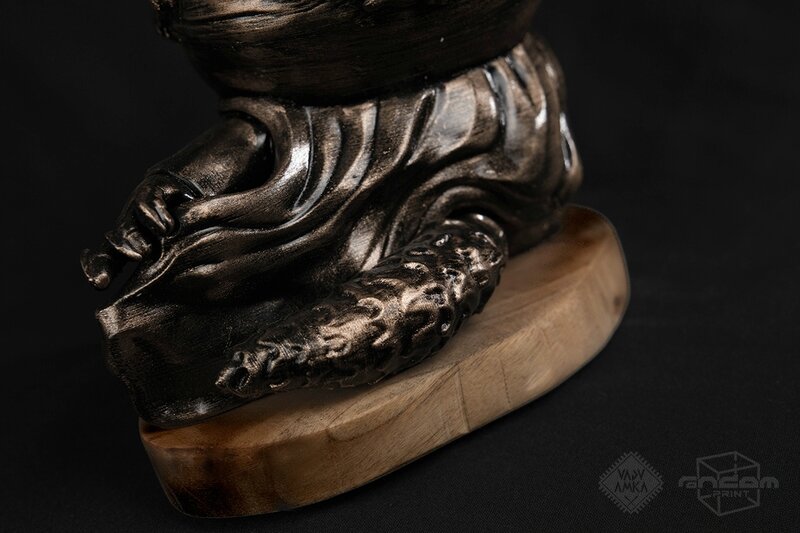 " Oui dans Super Mario Land 2: 6 Golden Coins ! "

Alors que Mario + Rabbids : Kingdom Battle, le crossover surprise sur Nintendo Switch déboulait cet été; je m'attelais dans mon atelier à achever ce petit gars moustachu, doté de sa nouvelle combinaison... Lapin Crétin ! Une pièce unique réalisée pour Smartoys.

Objet promotionel non destiné à la vente.

Dimension : 21cm de haut
Matériaux : résine, acrylique, epoxy
Cloche en verre et socle en bois.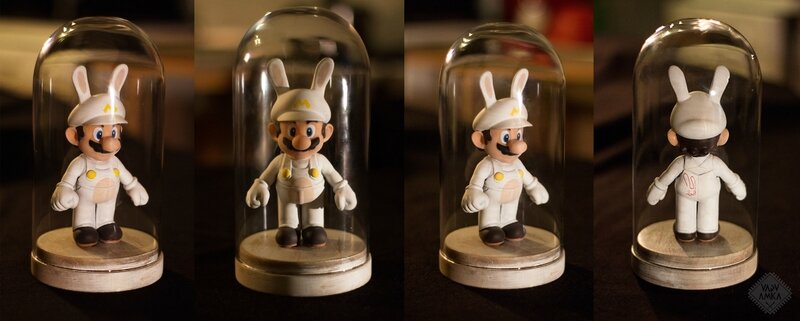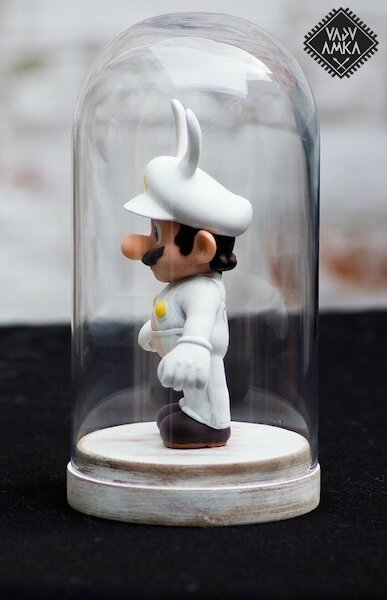 BONUS : WORK IN PROGRESS