GAMEBOY CARTRIDGE HORRIFIC - MUTATED #2 (2015)
Unique GameBoy cartridge customized with acrylic and resin epoxy (framed, 25 x 25 cm)
Signed and dated on the back.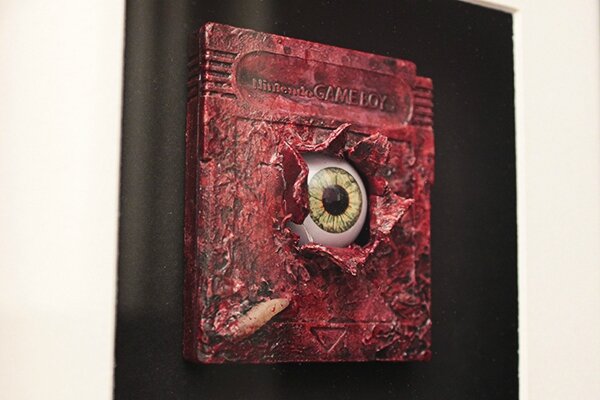 Console d'exposition, basée sur le syndrôme "Red Ring Of Death" et le thème The Walking Dead. Il s'agit d'une commande et d'un modèle unique présent lors du salon Made in Asia à Bruxelles et visible du 13 au 15 Mars 2015.
Réalisation 1 mois et demi.
Matériaux : Latex, acrylique, pâte texturisante, résine.

Not for resale - Promotional only

→ The Walking Dead le Magazine Officiel N°10 Juin 2015 p.11

---

Exhibition console, based on the "Red ring of Death" syndrome and on The Walking Dead theme. It's an order and a unique model showed from march the 13th to 15th 2015 at the Made in Asia in Brussel.
Time: 1month & 1/2
Materials: Latex, Acrylic, Modding paste, resin


Copyright © 2010-2015 AMC Network Entertainment LLC. All rights reserved.
BD Walking Dead © Editions Delcourt 2015


2014-2015 project
14 mars 2014
Entre R-Type et Nemesis, on ne sait pas trop. Il s'agit en tout cas d'une coque ébréchée que j'ai gardé précieusement pour ce type de modification mutée. La console sera présente lors du week-end du salon Made in Asia à Bruxelles, après quoi je lui offrirais un nouveau lecteur optique. La console est entièrement réalisée en acrylique et pâte texturée. Quant à la manette, elle est putrifi... purement décorative (vidée avec seulement le led d'opérationnel). Led de la console : rouge.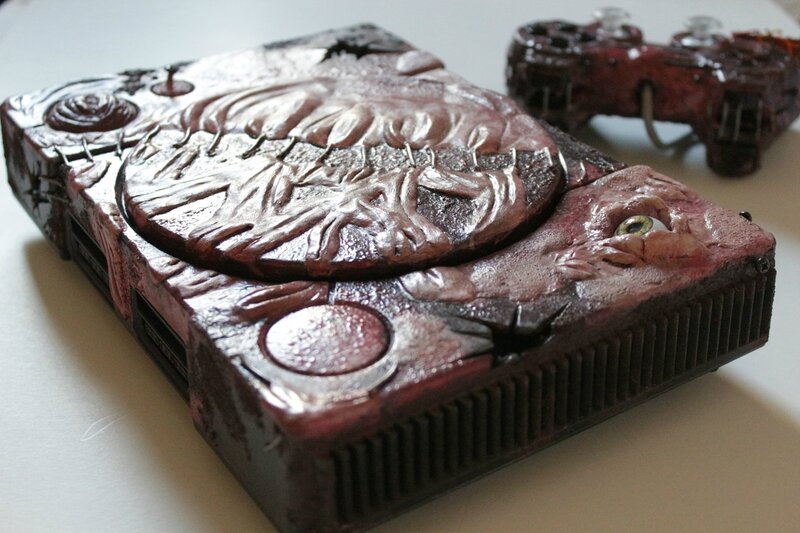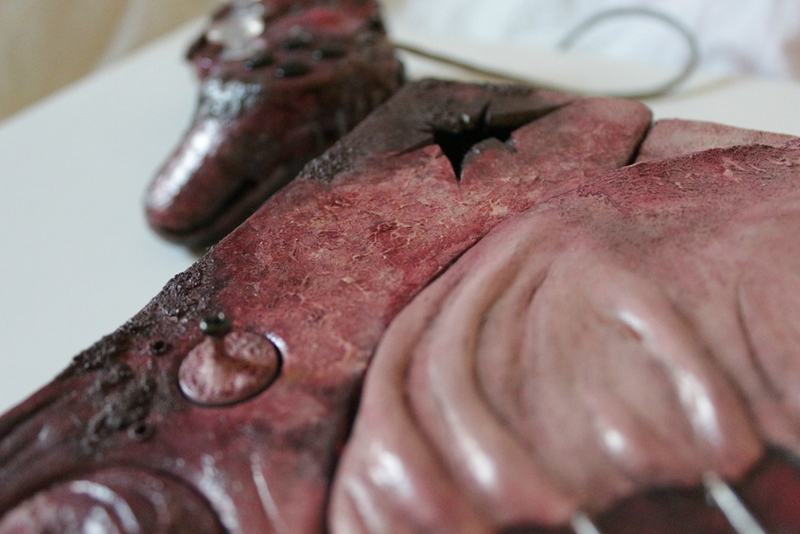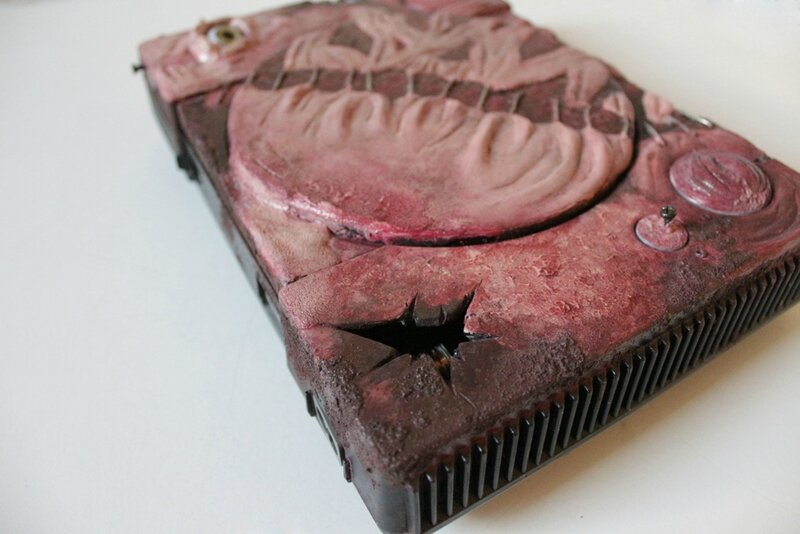 Et la photo souvenir de la console présente à la Made in Asia de Bruxelles sur le stand de PxlBBQ !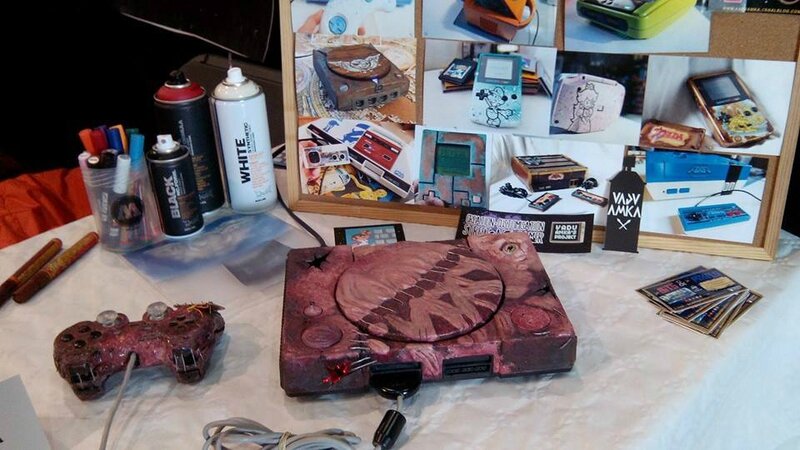 20 juil. 2013
Le survival horror c'est quoi? Il s'agit d'un type de jeu vidéo inspiré de fictions d'horreur. Où le but est de bourriner (mon cas n'est pas une génératilé...) afin d'essayer de sauver sa peau ( fait référence à un sous-genre action-aventure, parfois de tir). Le gameplay est basé sur la survie du joueur qui est confontré à des environnement sombres, parfois malsains et à une horde de mutants ou de zombies bien déguelasses. Pour faire simple prenez Resident Evil ou Silent Hill et vous aurez un parfait exemple du jeu dit "survival horror".
Manette GameCube d'inspiration steampunk (+combo survival horror),
Doté d'un led et de nouveaux sticks.

Ultime création dans ce style! Sans doute la dernière car je pense avoir fait le tour
de tout ce qui est monstrueux et apocalyptique...

Game Boy Advance (ou GBA) revisité elle aussi de manière plus zombifié/apocalyptique
Toute première création avec la manette Dualshock PS1

Elle a servit pour cette vidéo : Custom # 3
Coque vide avant le montage...
Et en bonus !