Entre le steampunk et le post-apocalyptique, cette console emprunte un style revisité à la Mad Max. Réalisée avec du cuivre, du laiton, de l'argent, du métal et du bois. Elle ravira peut-être le propriétaire d'un cabinet de curiosités ? Parfaitement fonctionnelle et presque ergonomique si vous possédez des doigts suffisamment fins. Elle est bien évidemment unique et fera partie des prochaines expositions !
Un ornement mystérieux d'une ancienne civilisation geek se cache au coeur de cette console, saurez-vous l'identifier ?

---

Between steampunk and post apocalyptic, this console burrows a revisited Mad Max style. This console is made of copper, brass, silver, metal and wood. Perhaps it will delight the owner of a curiosity cabinet? Fully functional and almost ergonomic if your fingers are thin. It is a unique artwork and will be part of future exhibitions! A mysterious ornement from an ancient geek civilisation is hidden inside the console, will you be able to identify it?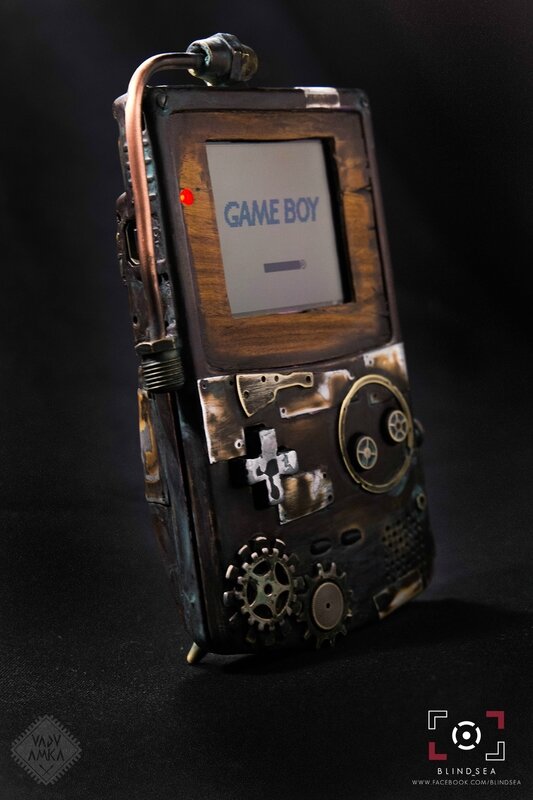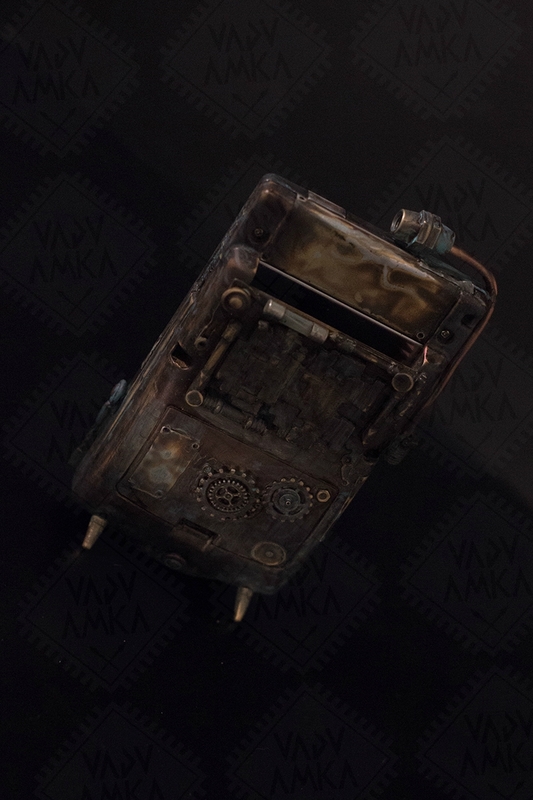 SCPH-5502 BIOS 3.0 1997-01-06 PAL

Reboot PS1 Oddworld project x Steampunk
Vernis brillant, patine bronze, effet brossé et oxydé.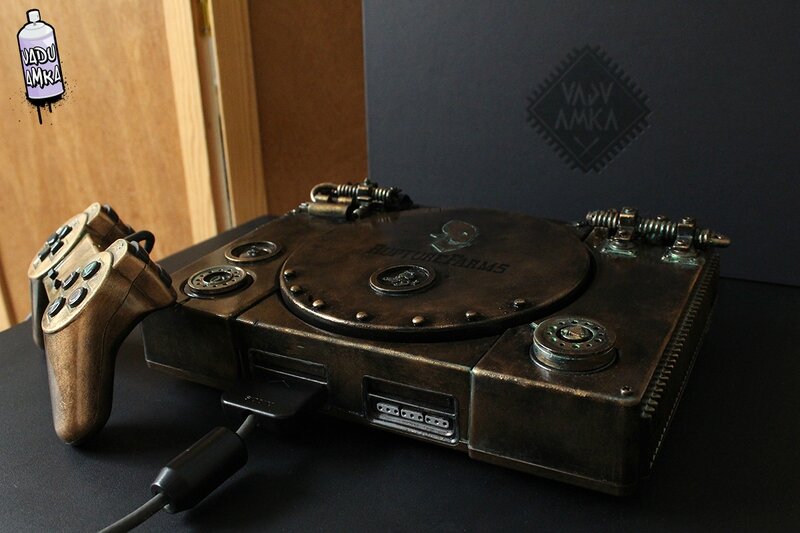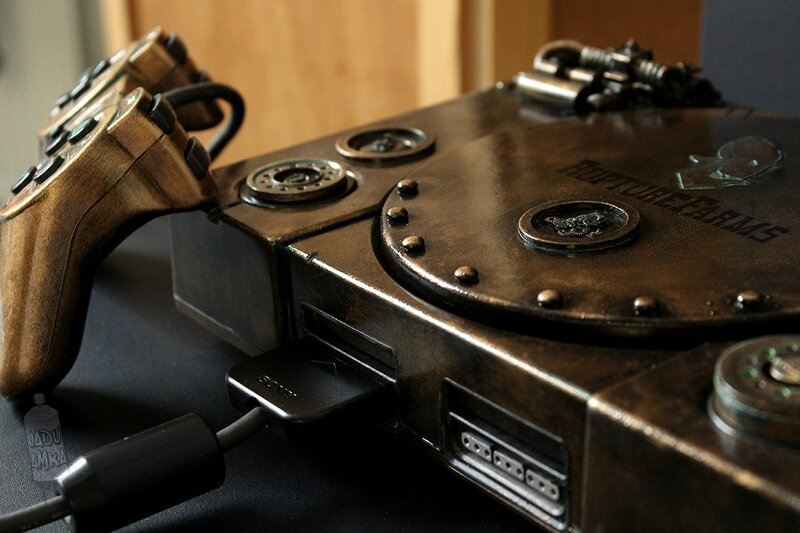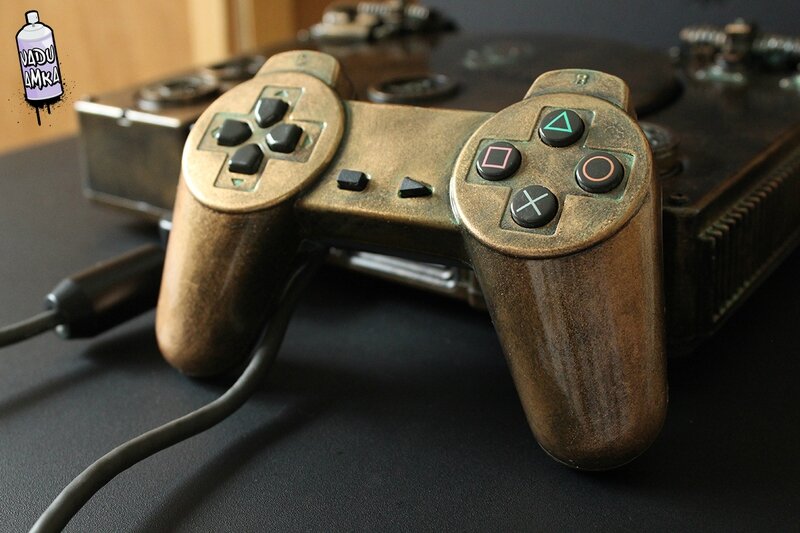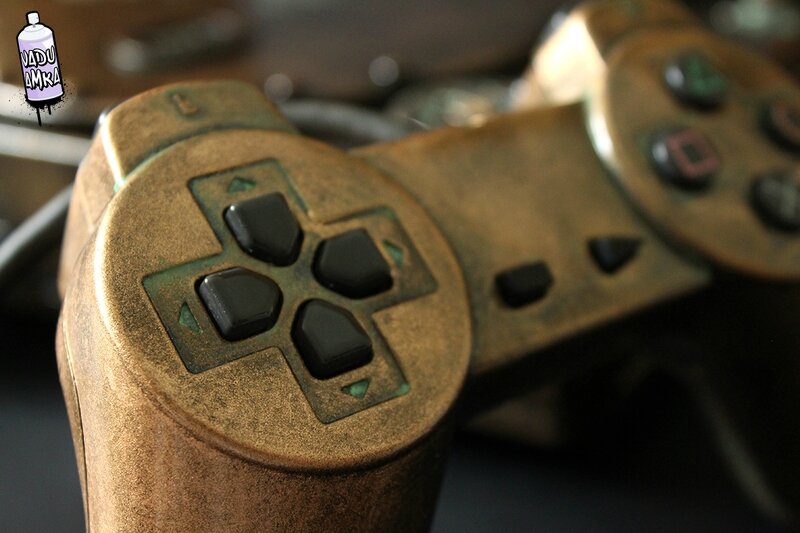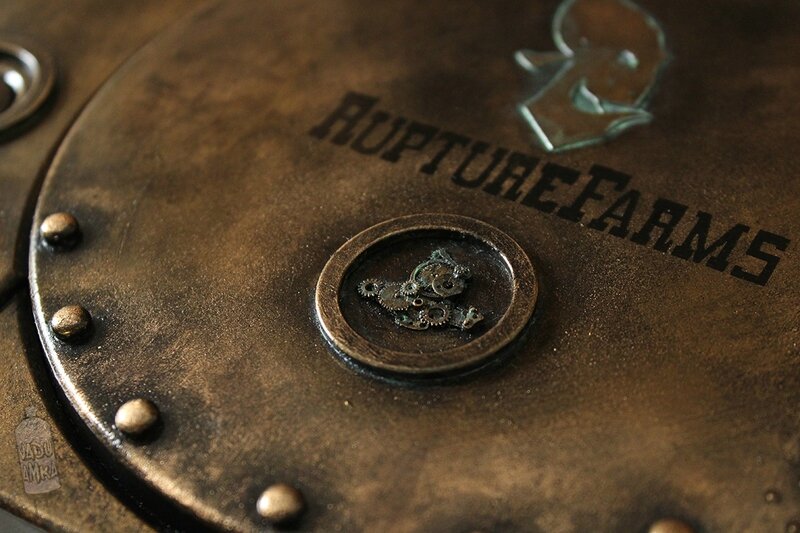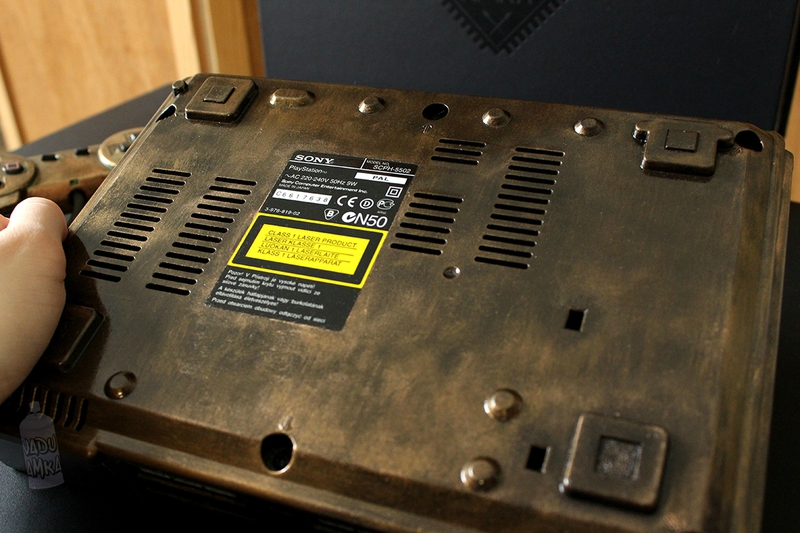 02 mars 2014
Zapper Nintendo.
11 déc. 2013
Projet débuté il y a une semaine avec le reste des pièces que j'avais encore (GB et tout un tas de choses de récup). Je ne sais pas trop comment qualifier ce "type" de projet, c'était totalement random dans ma tête. Certains y voient du steampunk, d'autres un coffre à musique, à jouet, un coffre piégé ?! Enfaite, je voulais réaliser un coffrage de petite taille pour m'exercer (projet à venir). Après quelques soirées, voilà ce qu'il en résulte :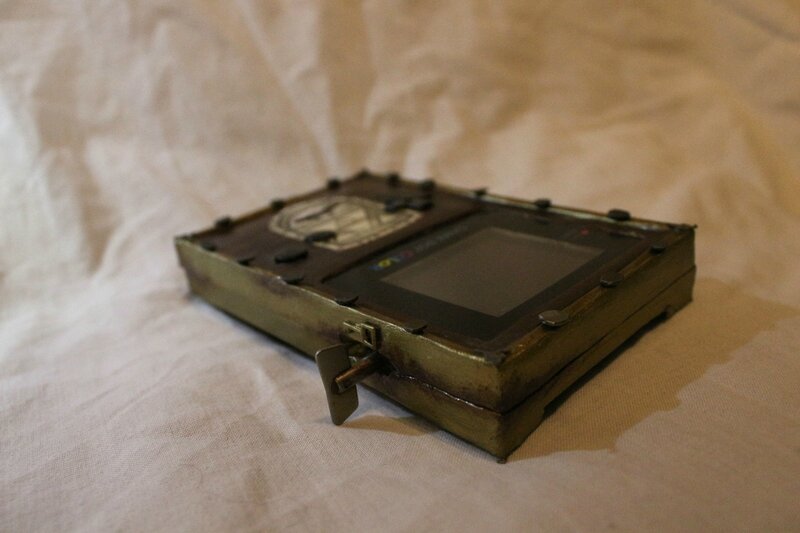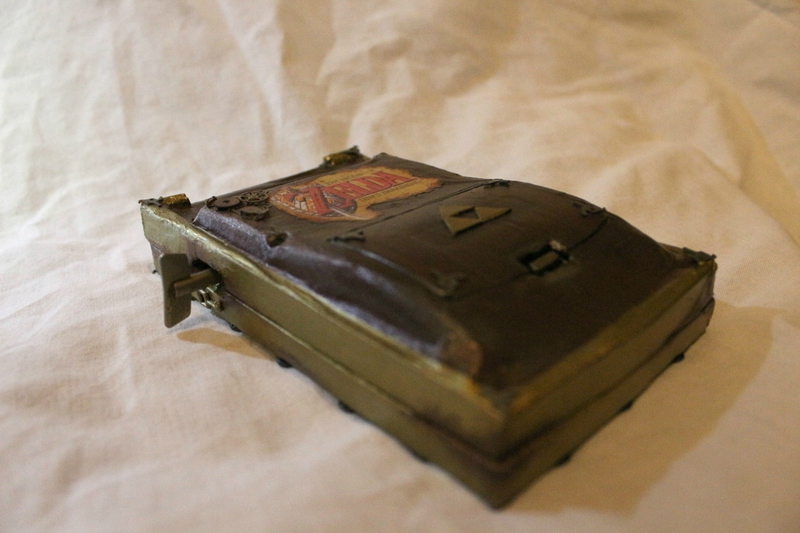 20 juil. 2013
Le survival horror c'est quoi? Il s'agit d'un type de jeu vidéo inspiré de fictions d'horreur. Où le but est de bourriner (mon cas n'est pas une génératilé...) afin d'essayer de sauver sa peau ( fait référence à un sous-genre action-aventure, parfois de tir). Le gameplay est basé sur la survie du joueur qui est confontré à des environnement sombres, parfois malsains et à une horde de mutants ou de zombies bien déguelasses. Pour faire simple prenez Resident Evil ou Silent Hill et vous aurez un parfait exemple du jeu dit "survival horror".
Manette GameCube d'inspiration steampunk (+combo survival horror),
Doté d'un led et de nouveaux sticks.

Ultime création dans ce style! Sans doute la dernière car je pense avoir fait le tour
de tout ce qui est monstrueux et apocalyptique...

Game Boy Advance (ou GBA) revisité elle aussi de manière plus zombifié/apocalyptique
Toute première création avec la manette Dualshock PS1

Elle a servit pour cette vidéo : Custom # 3
Coque vide avant le montage...
Et en bonus !
01 juin 2013
Mes premiers projets en 2012/2013
Playstation réalisé à la bombe et aux poscas, la coque itouch steampunk (tuto sur youtube) et la première N64 bien simple comparé à ce que je réalise actuellement.