Réalisée pour la sortie du jeu Story Of Seasons : Pioneers of Olive Town sur une console qu'on ne présente plus : la Nintendo Switch !
Il fallait oser, pour créer une console aussi meuh-gnonne !

Pour les 10 ans de Just For Games, un exemplaire est actuellement à remporter auprès de jeuxvideo.com sur Twitter. (Jusqu'au 29/03/2021)

Un projet réalisé en collaboration avec mon artiste-acolyte, @ElCloporte.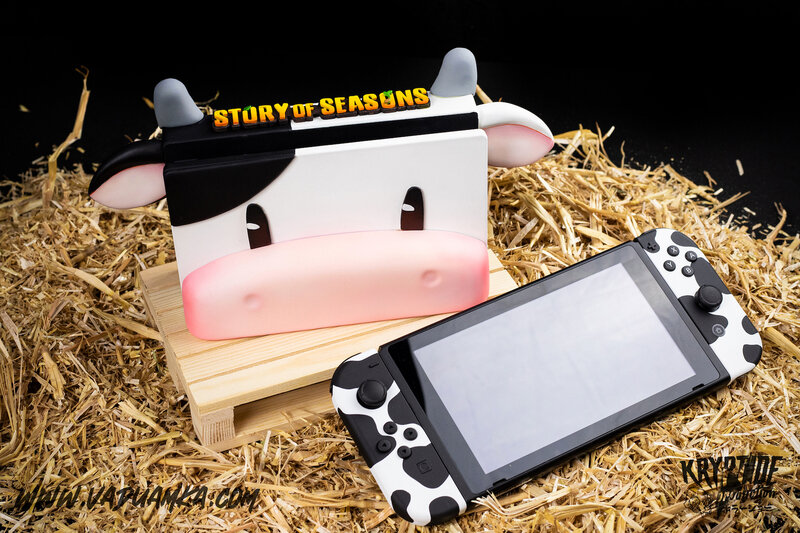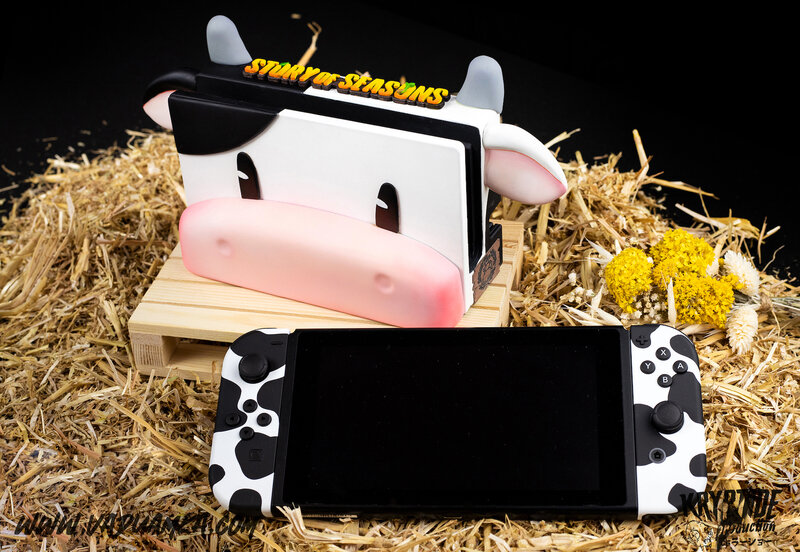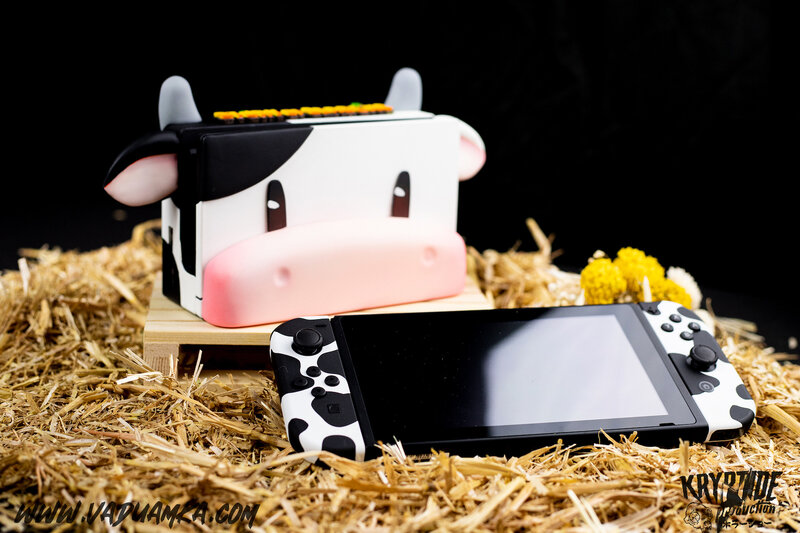 Retrouvez tout les WIPs, les projets plus volumineux ainsi que les collaborations avec divers artistes sur Kryptide Production.

Our best friends in France @JustForGames_FR have partnered with @VaduAmka to create potentially the MOST udderly beautiful console we've ever seen...

We actually feel a little moo-ved 🐮 pic.twitter.com/oRrdlVbj0N

— Marvelous Games (@marvelous_games) March 19, 2021
⚫🐮⚪🎁 CONCOURS NINTENDO SWITCH STORY OF SEASONS 🎁⚪🐮⚫

Pour les 10 ans de Just For Games, tentez de remporter cette Switch UNIQUE Story of Seasons par l'artiste @VaduAmka ! #sponso

🎉 RT + Follow @JVCom et @JustForGames_FR 🎉

Fin le 29/03 à 14h : https://t.co/EG2mAaDDTg pic.twitter.com/s9lEKf5pSd

— jeuxvideo.com (@JVCom) March 18, 2021
14 août 2014
Bouffe-tout est, comme son nom l'indique, un fantôme très vorace dont l'appétit s'avère parfois gênant au point d'engloutir une Master System...
Temps de réalisation entre 100 et 120 heures dont 50h pour la texture et peinture.

Modifications: Réparation de la console qui ne possède plus qu'un port manette, le switch off/on était défectueux. Celui-ci sera déplacé sur le côté droit de la MSII (la sortie vidéo et le nez ne permettant pas d'installer correctement le nouveau switch). Installation d'un éclairage interne (led bleu)
Le choix du clapet tel quel a été mûrement réfléchi, je tenais à garder au moins un élément d'origine. Le système coulissant ne permettant pas de "mettre" par dessus la dentition, j'ai opté pour une composition où il tient entre ses dents le restant de console.
Premières étapes du coffrage : Sous couche et primer teinté, correction du coffrage avec du Tamiya putty (utilisé pour les maquettes).

Texture granuleuse et vernis satiné. [Work in progress]

Pigments luminescents pour la dentition et rajout d'un led bleu (OFF/ON) qui illumine l'intérieur de la console
[Work in progress]


Console remontée et réparée pour un premier test! [Ombrage non achevé.]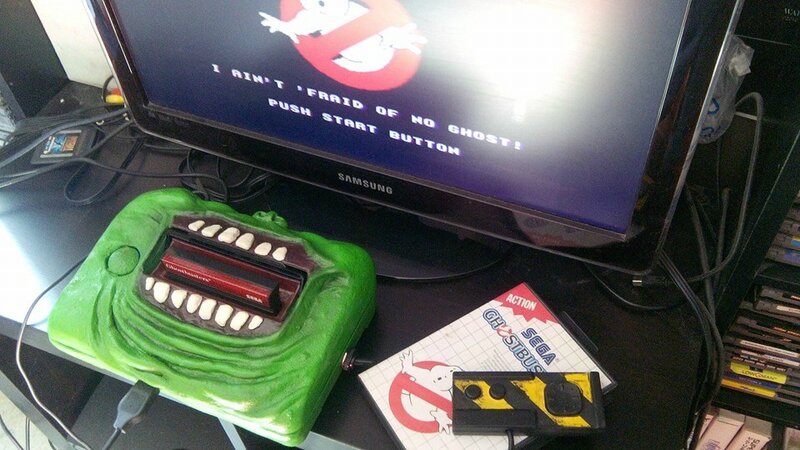 Final :