Promotional : PlayerUnknown's Battlegrounds themed controller series for Smartoys.
Only on XBOX ONE
Not available for sale

Copyright © 2018 PUBG Corporation. Tous droits réservés. PLAYERUNKNOWN'S BATTLEGROUNDS et PUBG sont des marques déposées de PUBG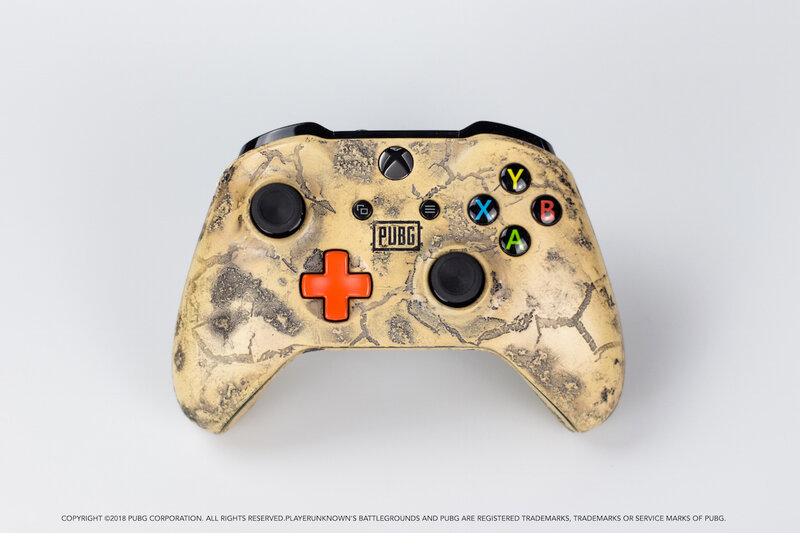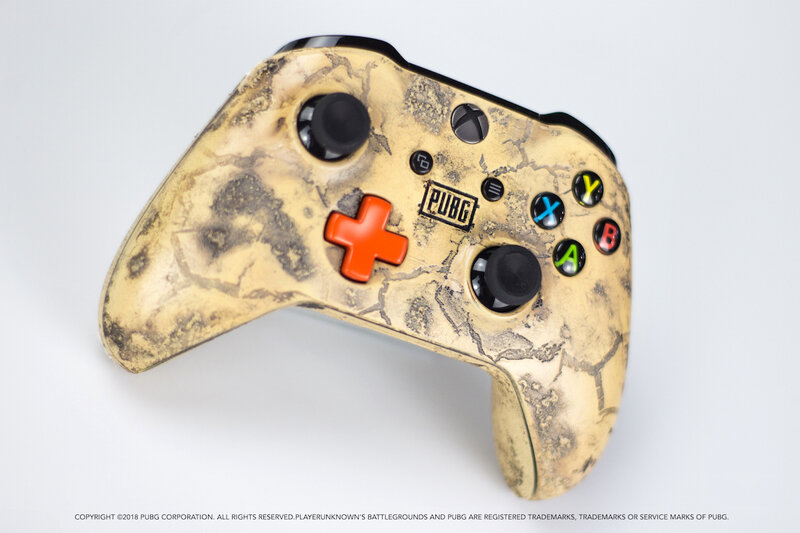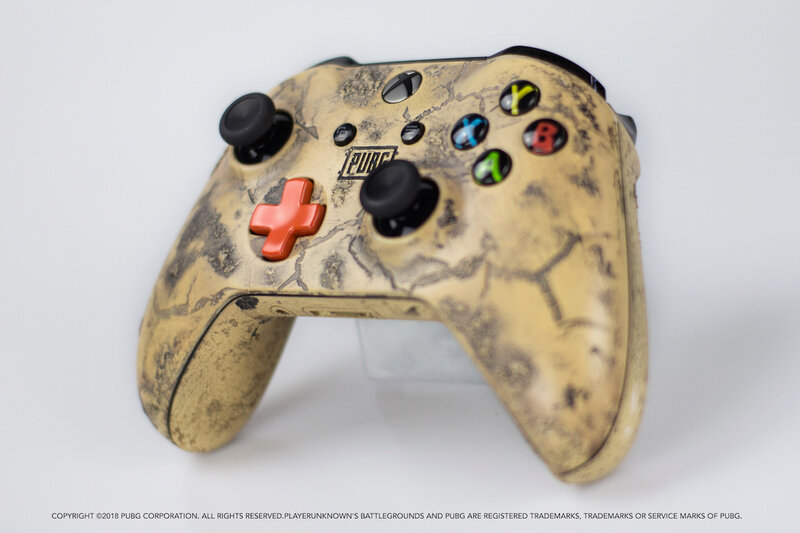 Modding @ Random Print
PlayerUnknown's Battlegrounds est un jeu vidéo multijoueur en ligne de type battle royale développé par l'éditeur Bluehole et dès maintenant disponible sur les Xbox One et Xbox One X .

Ce mois-ci, deux exemplaires de consoles PUBG ont été réalisés pour la sortie du jeu. L'une d'entre elle est actuellement à gagner auprès de Smartoys. Pour participer à leur concours, il suffit de vous rendre sur leur page facebook et de suivre les règles du concours. A Winner Winner Chicken Dinner !

Réalisation : plastique & résine, peinture acrylique, vernis UV.
Logos réinterprétés pour ces deux consoles. Création du modèle 3D sur base d'un concept et impression par la team Random Print .
Post production manuelle.


COPYRIGHT ©2017 PUBG Corporation. ALL RIGHTS RESERVED. PLAYERUNKNOWN'S BATTLEGROUNDS is a registered trademark, trademark or service mark of PUBG Corporation and its affiliates.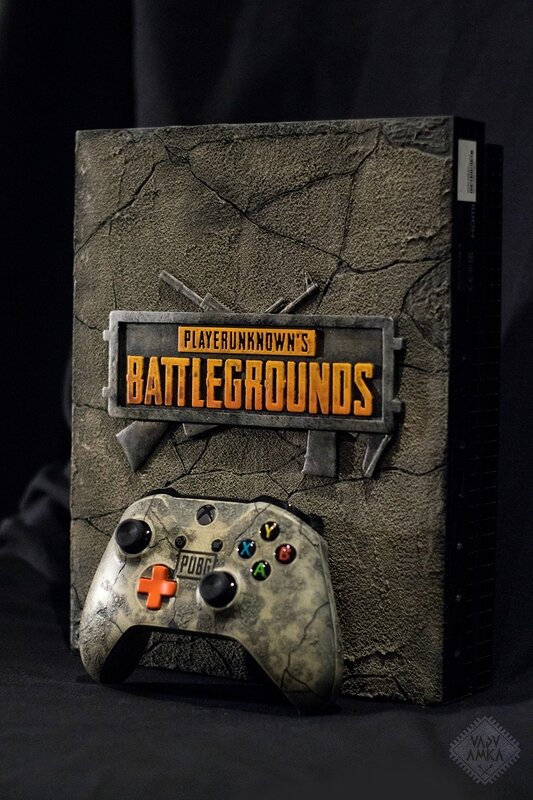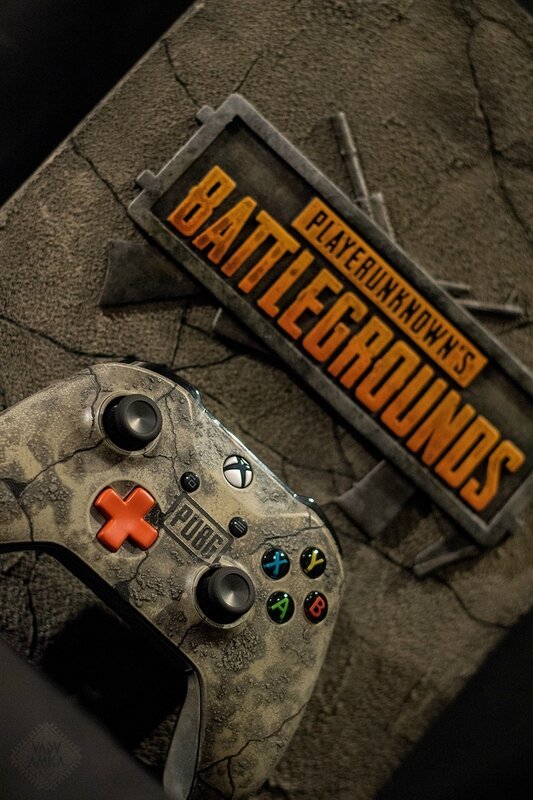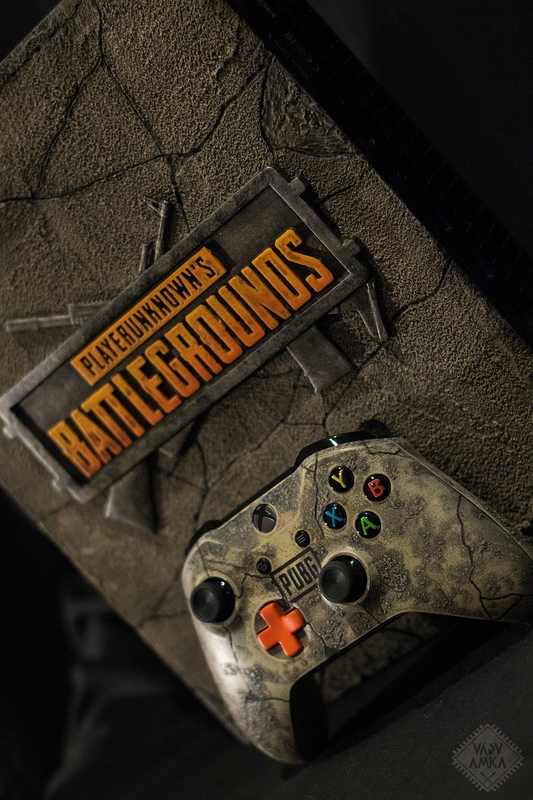 Manette Playstation 4 promotionnelle réalisée pour la sortie du jeu ASSASSIN'S CREED ORIGINS.
Cette pièce unique a été réalisé pour un concours Smartoys en Belgique.
Matériaux : Lanières en cuir clair, logo en résine et plastique, peinture acrylique.
Finition version UV mat.

Modèle unique, non destiné à la vente.

© 2017 Ubisoft Entertainment. All Rights Reserved. Assassin's Creed, Ubisoft, and the Ubisoft logo are trademarks of Ubisoft Entertainment in the US and/or other countries.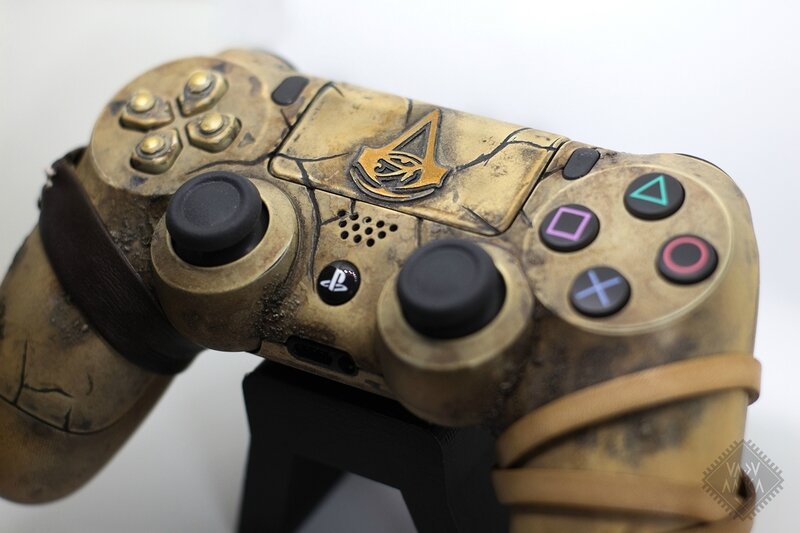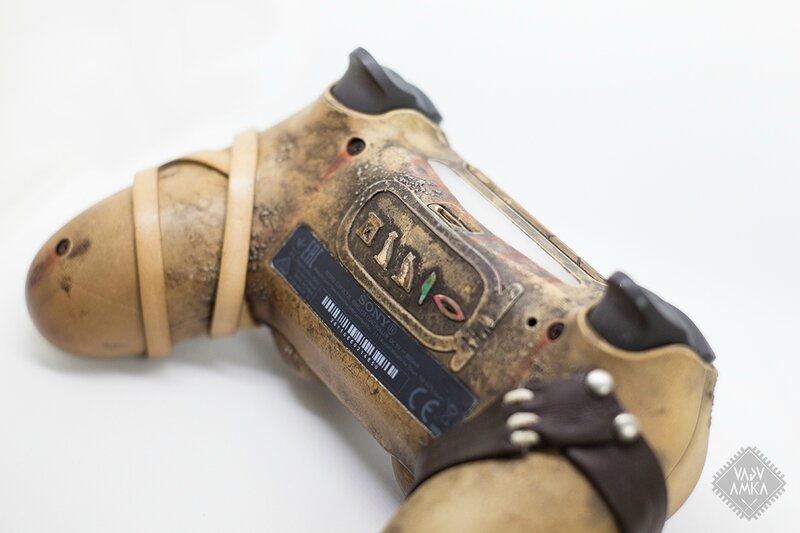 `
Ce 14 février 2017 c'est la Saint... Honor ! A l'occasion de la sortie de For Honor sur Playstation 4, le nouveau bébé d'Ubisoft Montréal , Smartoys vous fait gagner une manette custom unique réalisée par mes soins. En tout cas, chevalier, viking ou samouraï, ça va cogner sec ! Surtout avec cette manette sortie de son fourreau. Avant de partir en croisade sachez qu'il sera possible de l'acquérir uniquement lors de la précommande du jeu dans l'un des 19 magasins de Smartoys. Rendez-vous sur leur page Facebook !

For Honor © 2016 Ubisoft Entertainment. All Rights Reserved.

Nouvelle collaboration et réalisation pour la chaine de magasin Smartoys, cette fois c'est la marque Dragon War qui se prête au custom avec sa
Dragon Shock 4 filaire pour PS4. Comme vous le savez, Resident Evil 7 « Biohazard » sort le 24 janvier. C'est une excellente raison pour chouchouter cette la licence de Capcom et réaliser une manette sur le thème de ce mythique survival horror. Mes viscères en trépignent d'impatience !

En attendant, tu peux remporter cette manette sur la page Facebook de Smartoys :
"Vous allez peut-être gagner cet exemplaire unique au monde !!! Suivez bien les instructions ci-dessous, tirage au sort ce 24 janvier, jour de sortie de Resident Evil 7 (...) !"

Resident Evil 7 Biohazard ©CAPCOM CO., LTD. ALL RIGHTS RESERVED.