Halo Wars 2 sort ce 21 février 2017 et c'est une excellente raison pour encore une fois travailler sur la franchise Halo ! Pour réaliser cette pièce, je me suis entièrement fondée sur la couleur rougeoyante du logo. C'est ce petit "halo" de lumière qui m'a donné envie de me surpasser ! Pour rappel, j'ai aussi collaboré sur une console Halo 5 fin 2015 ! Et c'était assez sympa d'inaugurer ainsi la génération actuelle de console. (C'était mon premier custom sur XBOX ONE). D'un point de vue détails : les plaques de couleurs sont en léger relief et la coque de la manette est un mélange de métal et d'acrylique.

Et Pssssh.... Elle est à gagner ici

Halo Wars 2 © 2017 Microsoft & Microsoft Studios All Rights Reserved.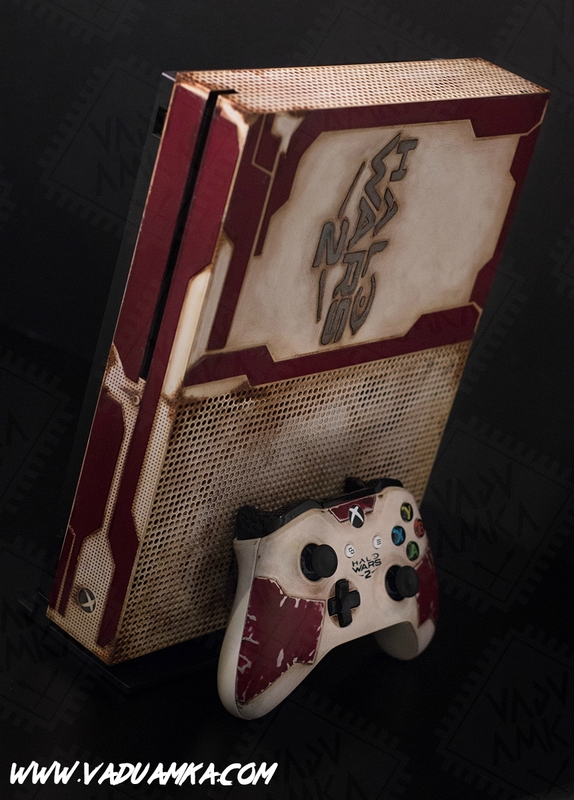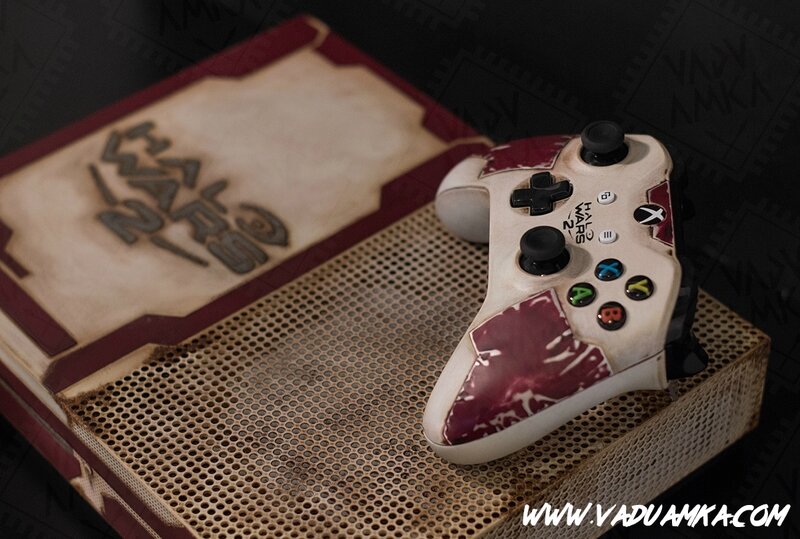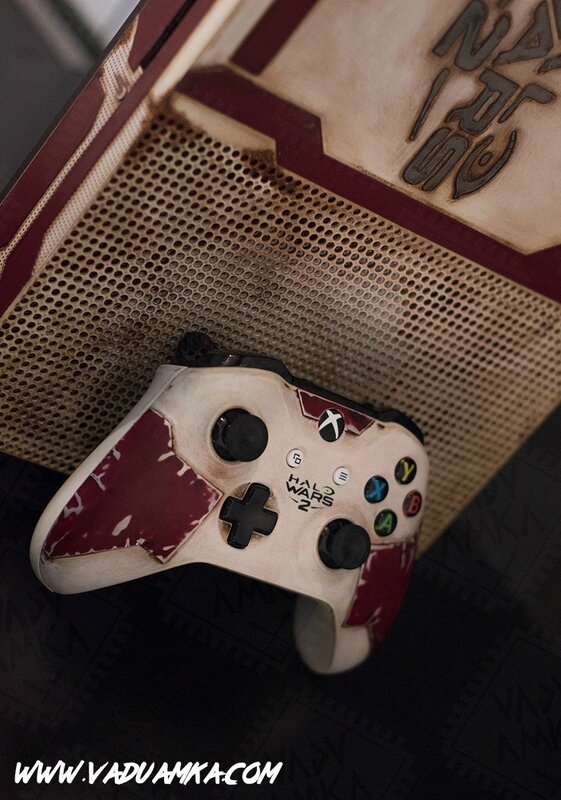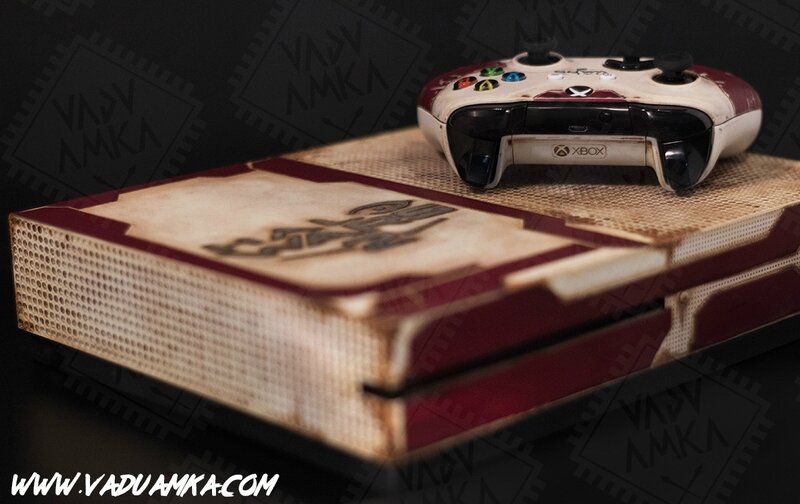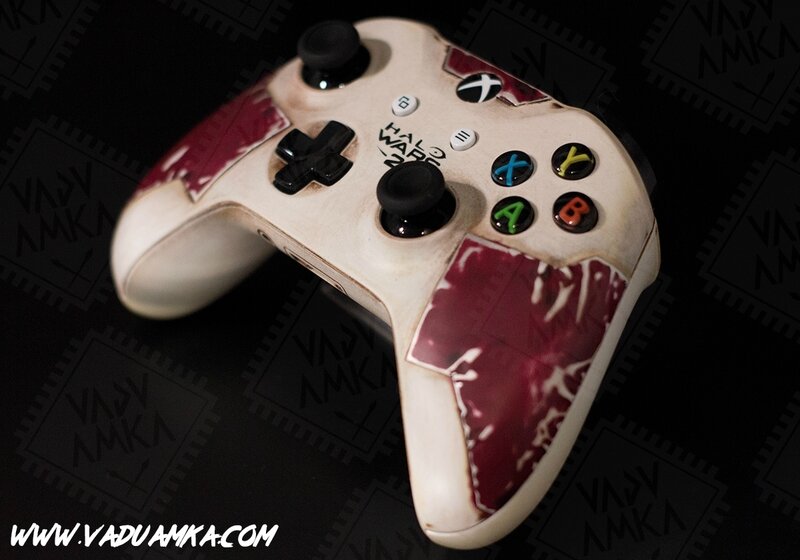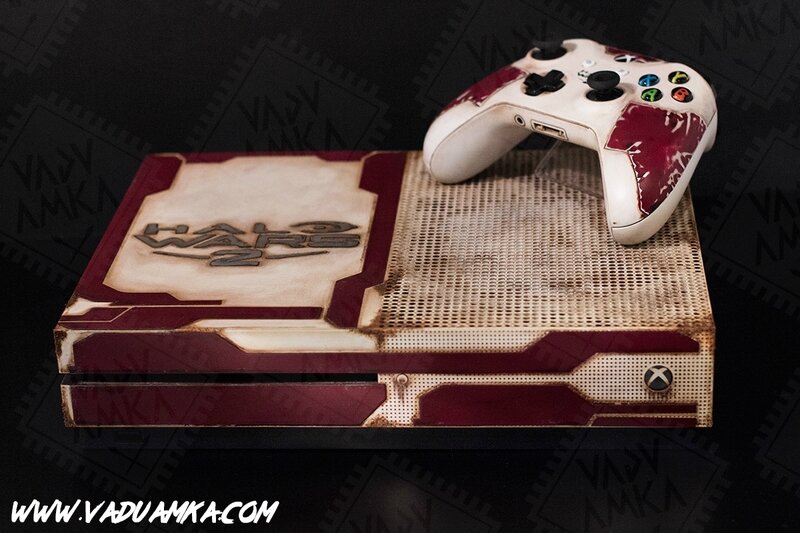 Entre le steampunk et le post-apocalyptique, cette console emprunte un style revisité à la Mad Max. Réalisée avec du cuivre, du laiton, de l'argent, du métal et du bois. Elle ravira peut-être le propriétaire d'un cabinet de curiosités ? Parfaitement fonctionnelle et presque ergonomique si vous possédez des doigts suffisamment fins. Elle est bien évidemment unique et fera partie des prochaines expositions !
Un ornement mystérieux d'une ancienne civilisation geek se cache au coeur de cette console, saurez-vous l'identifier ?

---

Between steampunk and post apocalyptic, this console burrows a revisited Mad Max style. This console is made of copper, brass, silver, metal and wood. Perhaps it will delight the owner of a curiosity cabinet? Fully functional and almost ergonomic if your fingers are thin. It is a unique artwork and will be part of future exhibitions! A mysterious ornement from an ancient geek civilisation is hidden inside the console, will you be able to identify it?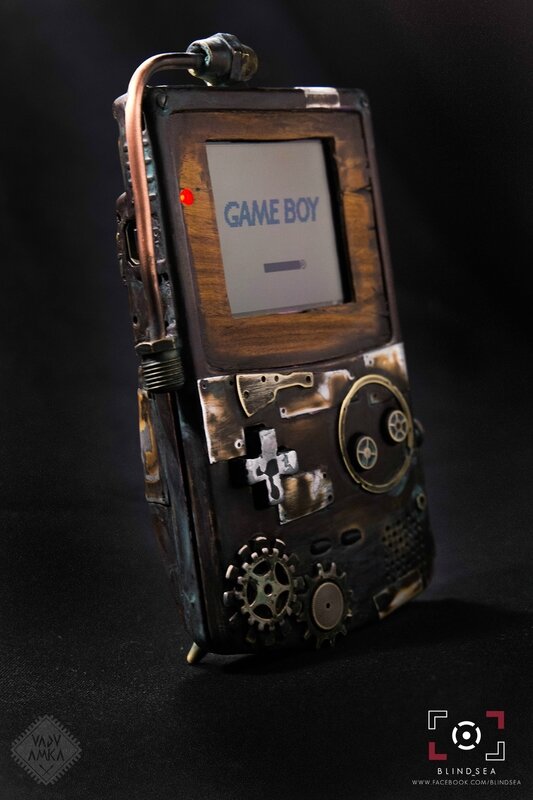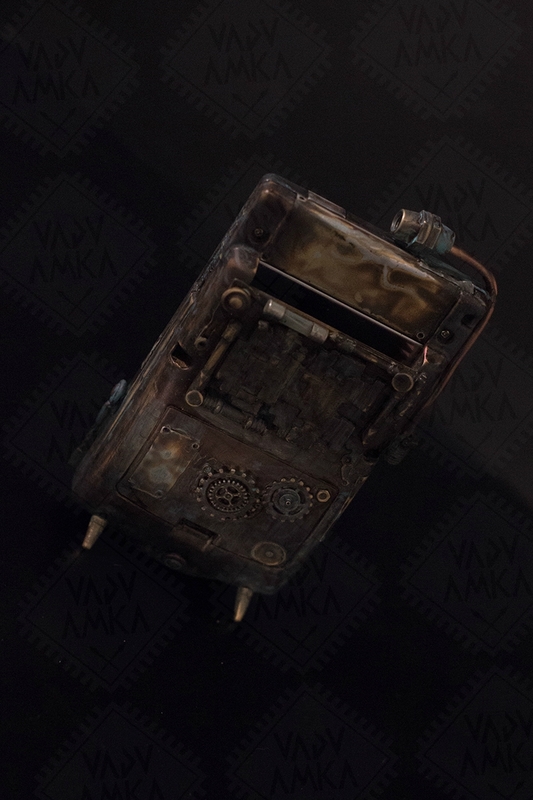 21 févr. 2014
Peintures acryliques & pigments (Bronze, cuivré, dorure, oxyde,...)
Coque re-modelé sur mesure
Protection de l'écran intégré en pvc 0.4mm
NB: Sa couleur varie en fonction de la luminositée ambiante (La photo WIP étant la plus fidèle d'un point de vue coloris).