Et non, Sonic ne vient pas de fêter ses 30 ans par contre c'est le cas du propriétaire de cette console! Vernis UV Mat, Led bleu et lettrage 30th en relief.
Seul le logo 30th est en plexi très fin. L'ensemble de la console est réalisée à la peinture en bombe (signal white). NB : Il n'y a pas d'autocollant :) !

This isn't Sonic's anniversary! But my friend is 30 years old and he's a Sega games fan. The logo is made in cut plexi and the rest of the letters are painted.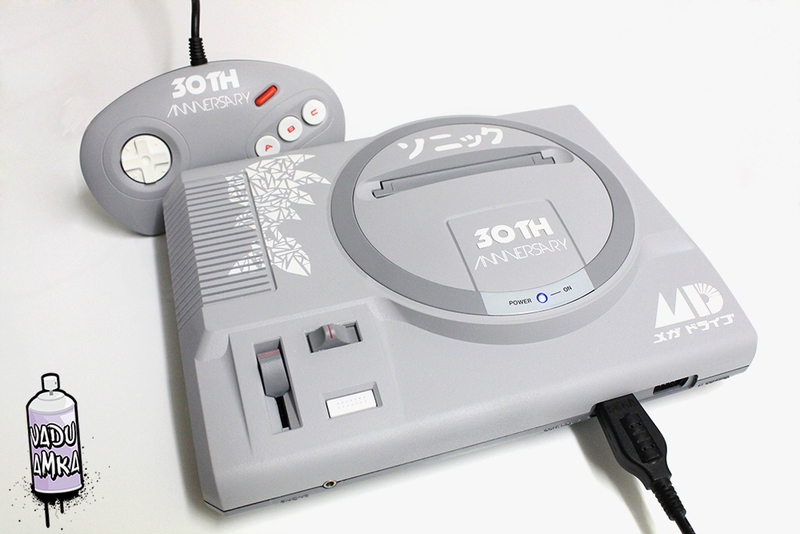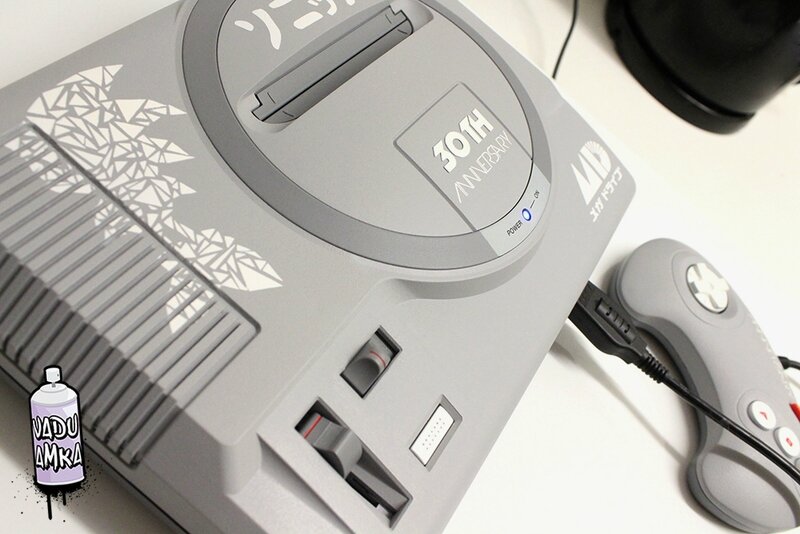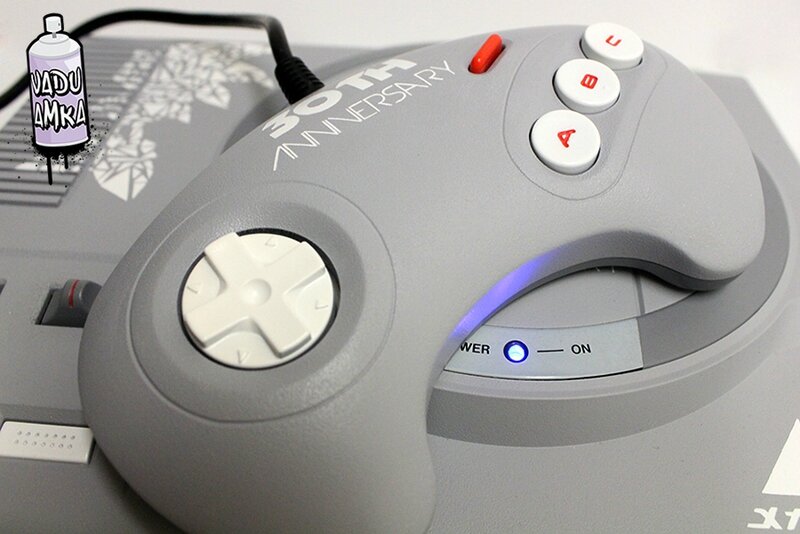 25 févr. 2016
While waiting for the next custom project, here are some news !

All information is available in English on the shop.

Delivered with a certificate.
Shipping worldwide.

Available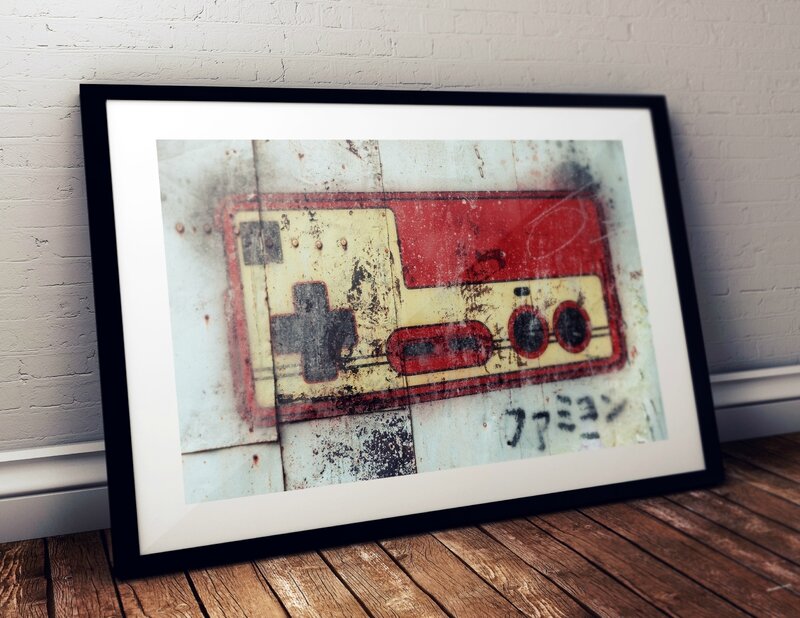 09 juil. 2014
Game boy - Megaman COMING SOON !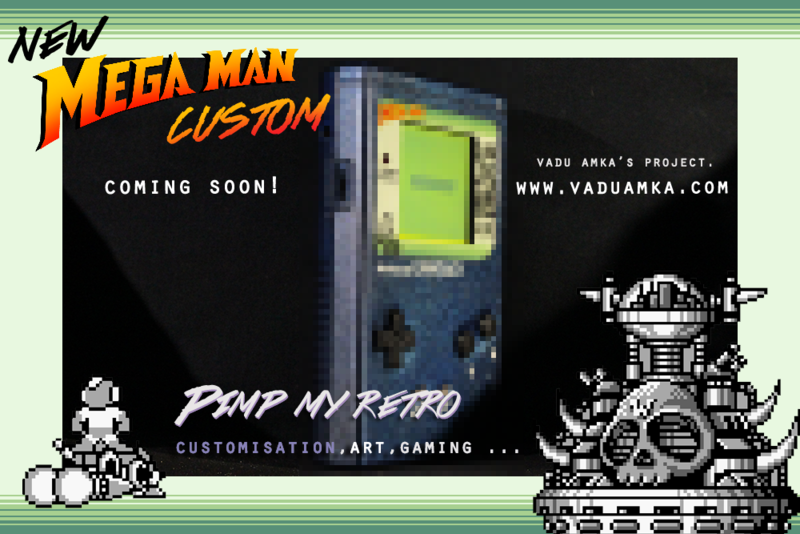 Vernis brillant, peinture bleu métallisée
Lens unique
20 juin 2014
4GB Game Boy Cartridge
Glow in the dark
19 juin 2014
Couleur : Ancient white - Sangria
Logo : Poscas & bombes
Vernis UV mat
Typographie sur base de "ChronoFont charvie"

14 juin 2014
Console sur le thème de Castlevania ; parti sur l'idée d'un cercueil. J'ai essayé de reproduire une texture de vieux bois. Je pense que le plus gros du travail a été réalisé à l'arrière. Les touches sont en bois, je n'ai aucun talent d'ébéniste et c'est ma première fois ;_; ...
Au niveau des coloris pour l'arrière: terre sienne & terre d'ombre. Ecriture au poscas. L'avant est un mélange de texture et la prolongation de l'illustration. Je voulais un effet "sorti de terre" (ou d'une crypte héhé) et le volume des rochers présents sur la cover originale. Protection présente sur l'écran*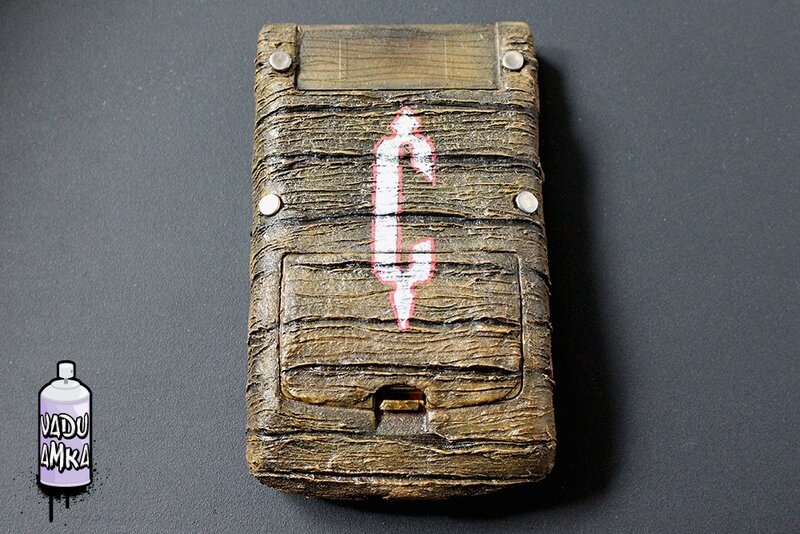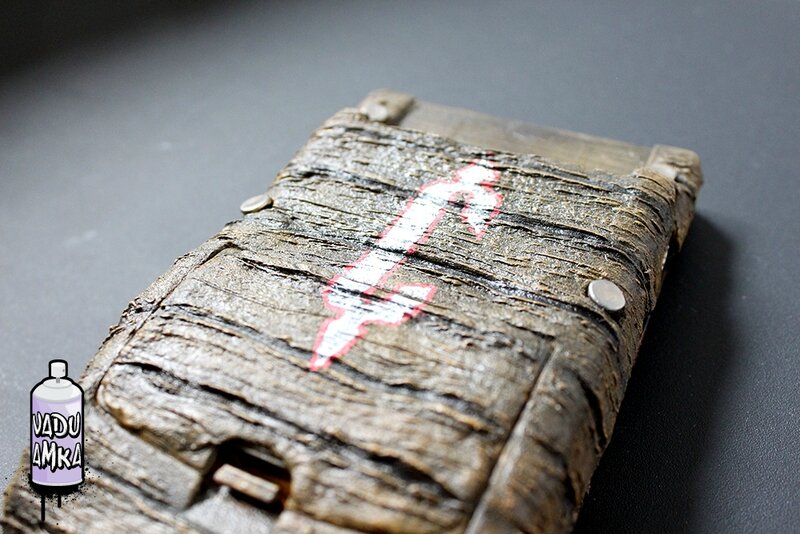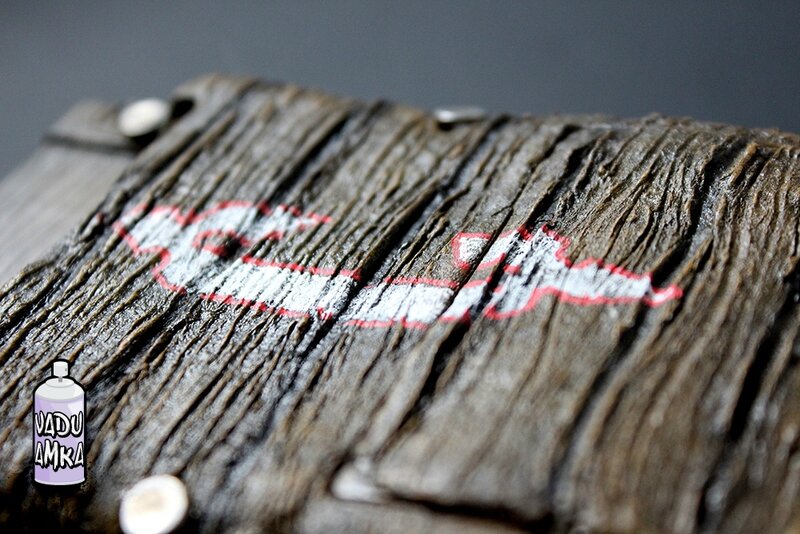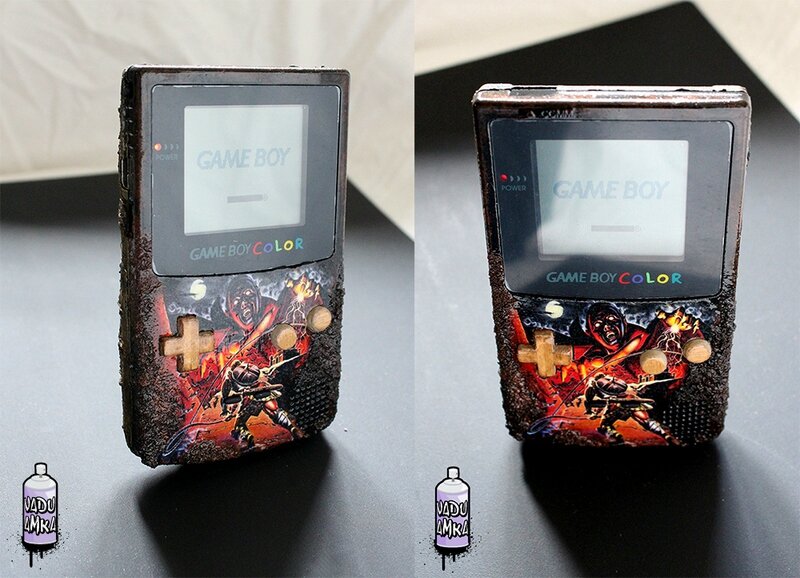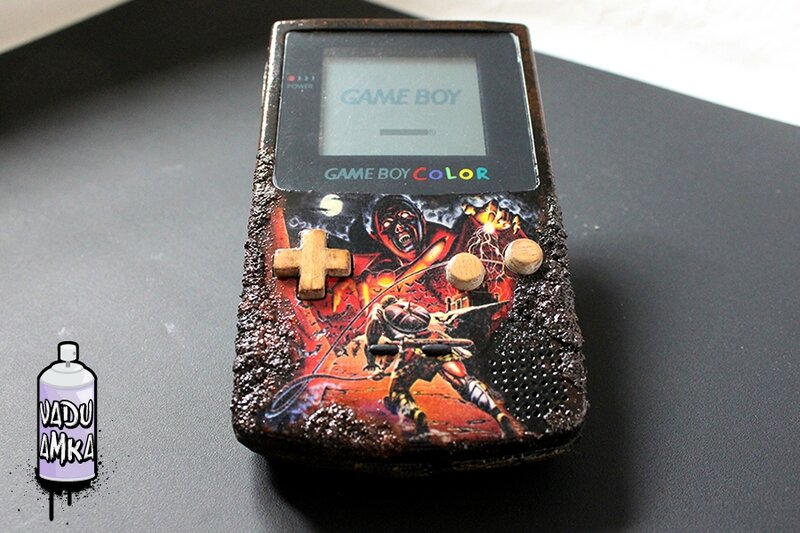 01 juin 2014
Work in progress...
26 avr. 2014
Photos du #WIP
Console entièrement sculptée. Peinture à la bombe "gris chaud" & brossé. Ensuite, un Lavis de noir pour faire ressortir le relief. Bouclier en résine et peint à la main, lierre découpé dans du carton : peinture acrylique et aux poscas, vernis et enduit d'un côté de colle vinylique pour l'élasticité. Nouveau lens avec protection.
Durée du projet : Deux semaines et demie.