Bandai Namco Entertainment et Tarsier Studios ont présenté Little Nightmares II durant la soirée d'Opening Night Live durant la Gamescom 2019.

Préparez-vous à repartir dans son univers cauchemardesque ! Prévu pour 2020, le jeu de plateforme et d'exploration contiendra son lot de nouveaux ennemis et environnements. On retrouvera Six accompagnée d'un nouveau personnage : Mono.

La sortie de Little Nightmares II est prévue sur PC, PlayStation 4, Xbox One et Nintendo Switch.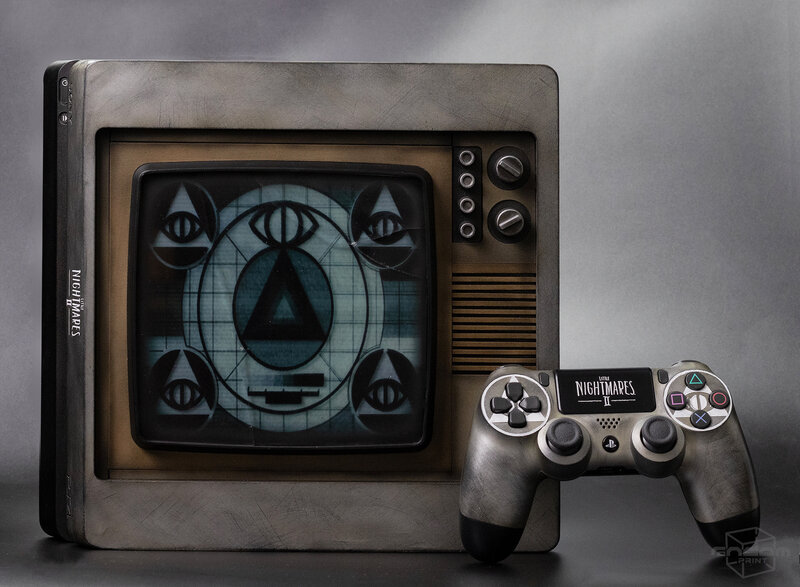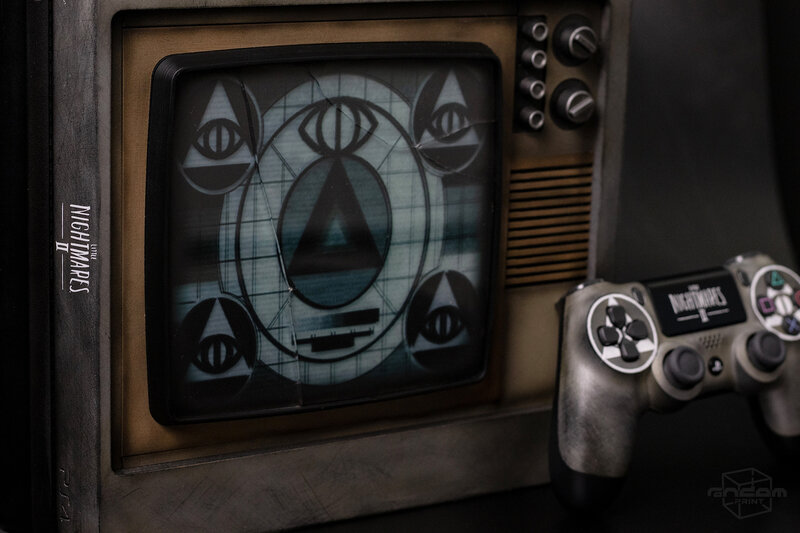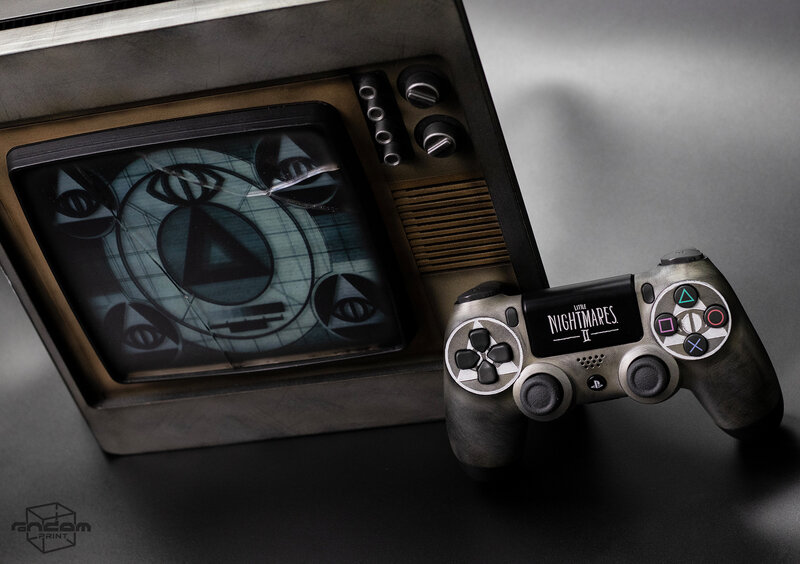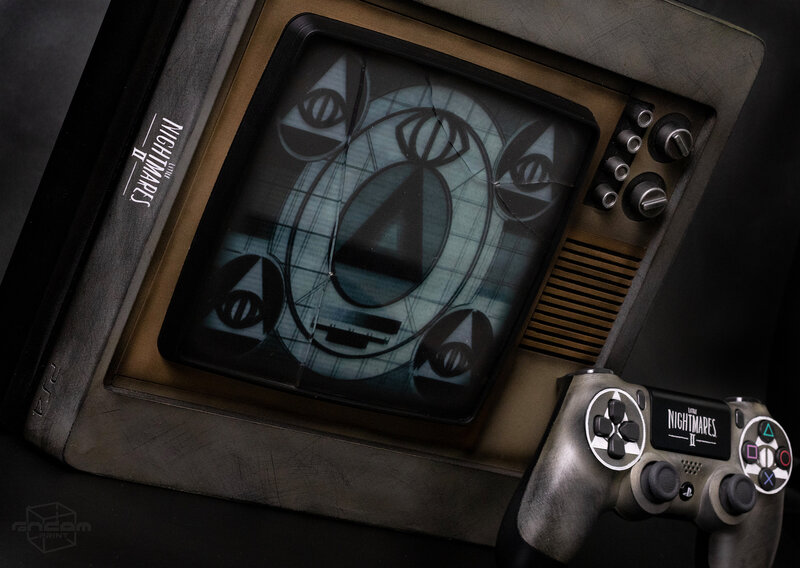 C'est également l'occasion pour nous de démontrer encore une fois le savoir faire locale. L'équipe Random Print au complet a collaboré avec Bandai Namco Entertainment pour confectionner cette Playstation 4 unique en son genre et tout droit tiré de l'univers du jeu !
Concept art : Random Print & Bandai Namco Entertainment
3D Team : Louis C. , Stéphane J. & Amandine D.
Cutting & Print technicians : Amandine D. & Louis C.
Crafting & Painting : Vadu Amka
Screen breaker : Louis alias Arthur C. King of the hammer

Playstation 4 non destinée à la vente. Object unique, promotionelle à gagner lors d'un concours organisé par Bandai Namco Entertainement Europe.

© 2010 - 2019 BANDAI NAMCO Entertainment Europe S.A.S


Il y a quelques mois, nous avons entamé une collaboration avec Activision sur la création d'une série de consoles au design spécial et rappelant les couleurs de Spyro le dragon ! Ses ornements aux pigments d'or et son dragon de crystal en résine teintée rajoutent un côté authentique à cette console de collection. Nous espérons qu'elle vous ravivera quelques souvenirs sur ce magnifique jeu de notre enfance !
Ce projet a été réalisé en Belgique avec la participation de Random Print Studio .


Et si elle était à gagner ? Ca serait encore plus cool non ?! :)
Et si on vous faisait gagner une PlayStation 4 Spyro exclusive by @VaduAmka ? pic.twitter.com/hx9mQlzfWj

— Micromania - Zing (@Micromania_Fr) 12 novembre 2018
#JeuConcours 🎁|À l'occasion de la sortie du jeu #SpyroReignitedTrilogy 🐲, tentez de gagner avec @Activision une #PS4 customisées aux couleurs de @SpyroTheDragon, avec @VaduAmka 🔥. Pour Participer ➡ RT + follow @Fnac 😀
>>https://t.co/AHWFCPWOd2 pic.twitter.com/xNLiKjooZu

— Fnac (@Fnac) 13 novembre 2018