Bandai Namco Entertainment et Tarsier Studios ont présenté Little Nightmares II durant la soirée d'Opening Night Live durant la Gamescom 2019.

Préparez-vous à repartir dans son univers cauchemardesque ! Prévu pour 2020, le jeu de plateforme et d'exploration contiendra son lot de nouveaux ennemis et environnements. On retrouvera Six accompagnée d'un nouveau personnage : Mono.

La sortie de Little Nightmares II est prévue sur PC, PlayStation 4, Xbox One et Nintendo Switch.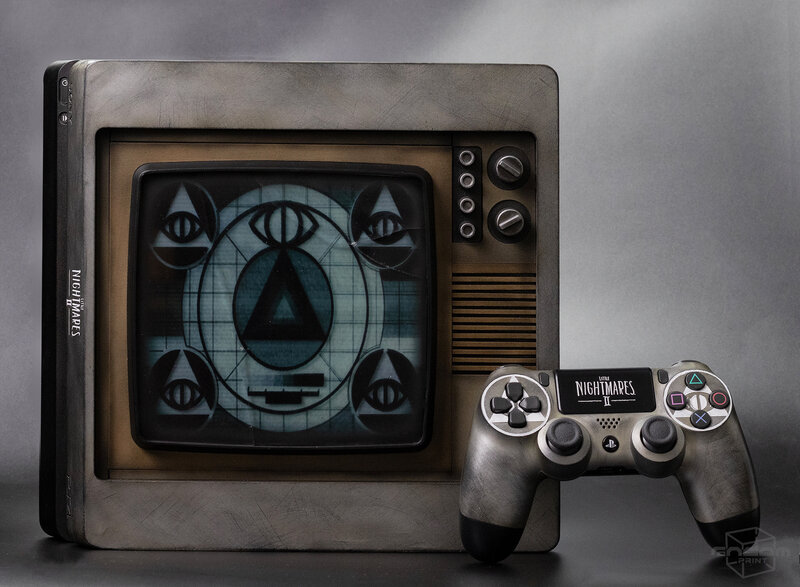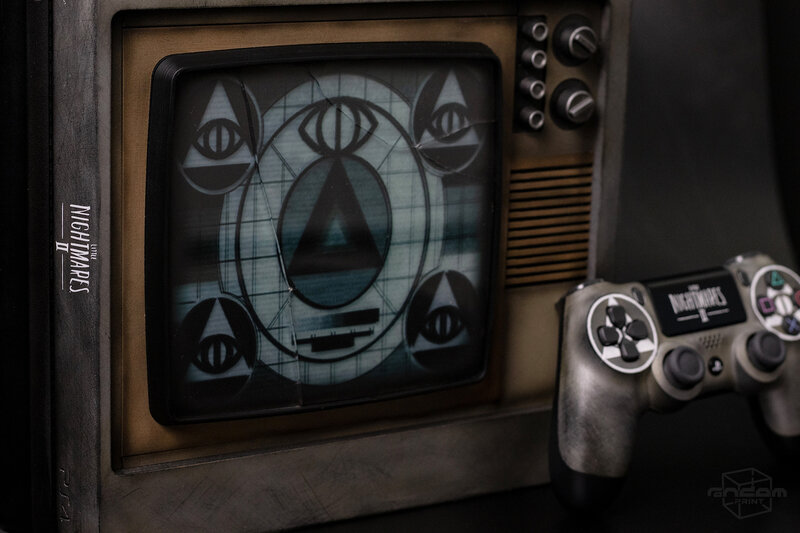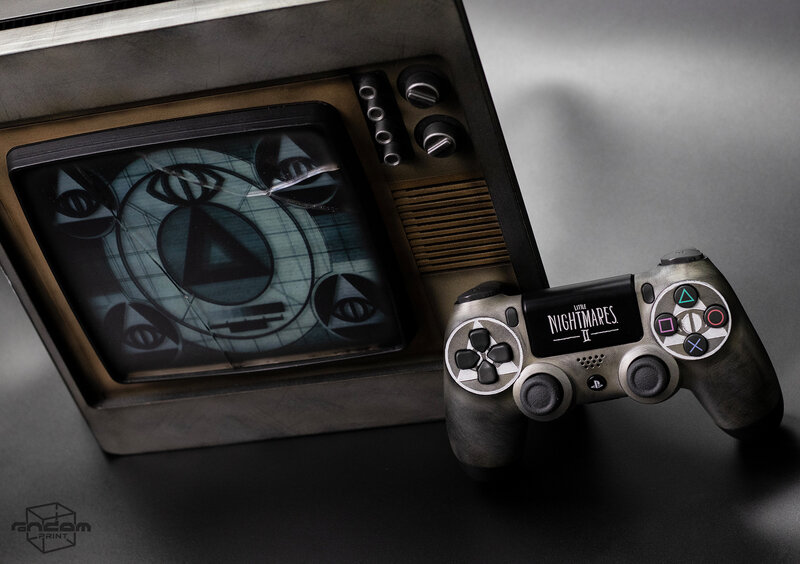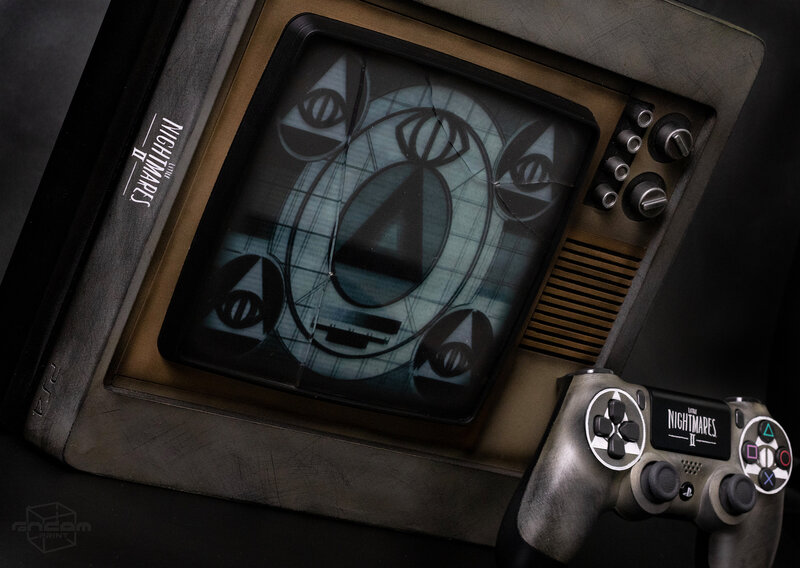 C'est également l'occasion pour nous de démontrer encore une fois le savoir faire locale. L'équipe Random Print au complet a collaboré avec Bandai Namco Entertainment pour confectionner cette Playstation 4 unique en son genre et tout droit tiré de l'univers du jeu !
Concept art : Random Print & Bandai Namco Entertainment
3D Team : Louis C. , Stéphane J. & Amandine D.
Cutting & Print technicians : Amandine D. & Louis C.
Crafting & Painting : Vadu Amka
Screen breaker : Louis alias Arthur C. King of the hammer

Playstation 4 non destinée à la vente. Object unique, promotionelle à gagner lors d'un concours organisé par Bandai Namco Entertainement Europe.

© 2010 - 2019 BANDAI NAMCO Entertainment Europe S.A.S

Dragon Ball FighterZ sur Playstation 4 Pro & Xbox One X

Hier soir se tenait la soirée de lancement #DBFighterZParty à Paris. Pour cette occasion hors du commun et de Kaméhaméha en abondance (ainsi que de beau monde), j'ai eu la chance d'y exposer deux machines réalisées pour la soirée : La Playstation 4 Pro Tenkaichi Budokai Arena et la Xbox One X Namek "Explosion". Si vous avez eu la chance d'être sur place et d'y croiser les deux consoles, n'hésitez pas à me dire sur Twitter ou Facebook votre petite préférée !

Niveau réalisation, c'est la première fois qu'il y a autant de volume (en hauteur) !


Vadu Amka x Random Print (Studio)

Supervisor , paint & crafting : Vadu Amka | Lead sculptor : Stéphane Janssens | 3D print technician : Amandine Delmarre | Photography : Louis Collin

---

©BIRD STUDIO / SHUEISHA, TOEI ANIMATION
License coordinated by Funimation® Productions, Ltd. All Rights Reserved. Dragon Ball Super and all logos, character names and distinctive likenesses thereof are trademarks of SHUEISHA, INC.
©BANDAI NAMCO Entertainment Inc.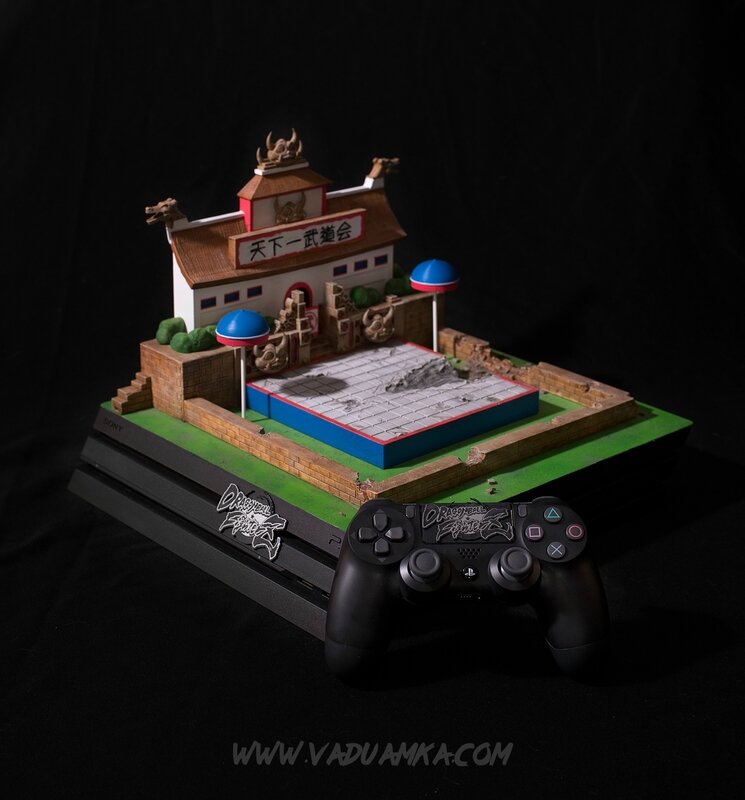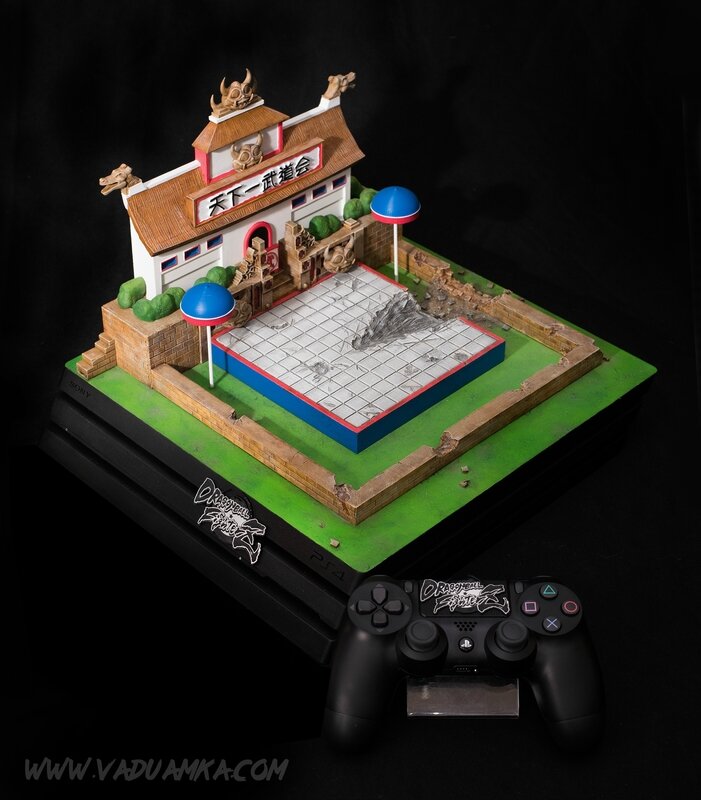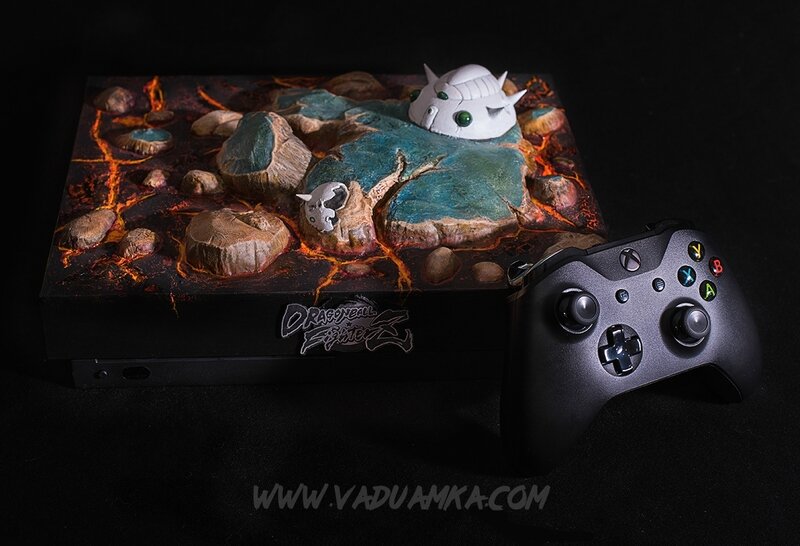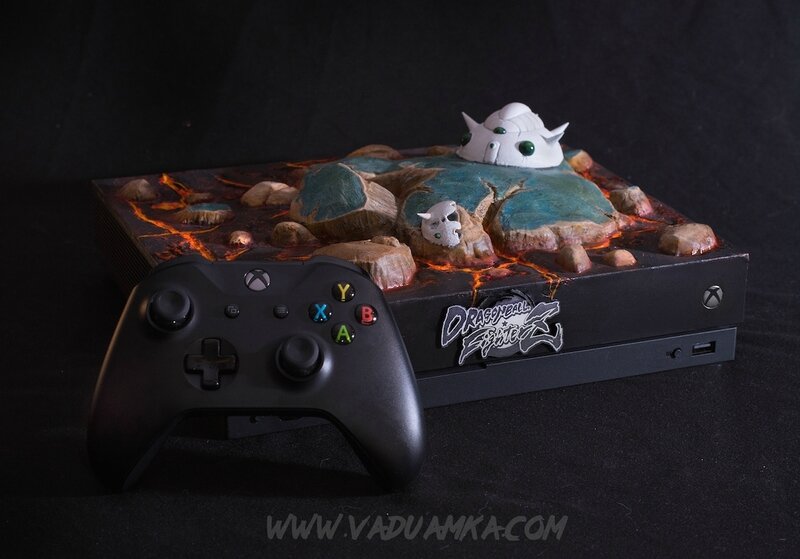 Ces dernières semaines, nous avons réalisés pas mal de chouettes projets avec Random Print ! On vous dévoile la dernière fournée : Un Art Toy géant pour South Park : L'Annale du Destin qui sort ce 17 octobre. Il s'agit d'un jeu vidéo de rôle, basé sur l'univers du dessin animé South Park, développé par Ubisoft San Francisco et édité par Ubisoft. L'équipe a eu l'opportunité de travailler sur un petit projet (de 22 x 20cm tout de même!) pour la sortie du jeu en Belgique ! Une collaboration pour l'enseigne Smartoys qui ne manque pas de...pets !
Nous avons opté pour un rendu brut façon vieux bronze patiné sur un socle en bois massif ciré.

Lead sculptor : Stéphane Janssens | 3D print technician : Amandine Delmarre | Paint & Crafting : Vadu Amka

© 2017 South Park Digital Studios LLC. All Rights Reserved. South Park and all elements thereof © 2017 Comedy Partners. All Rights Reserved. Comedy Central, South Park and all related titles, logos, and characters are trademarks of Comedy Partners. Game software © 2017 Ubisoft Entertainment. All Rights Reserved. Ubisoft and the Ubisoft logo are trademarks of Ubisoft Entertainment in the U.S. and/or other countries.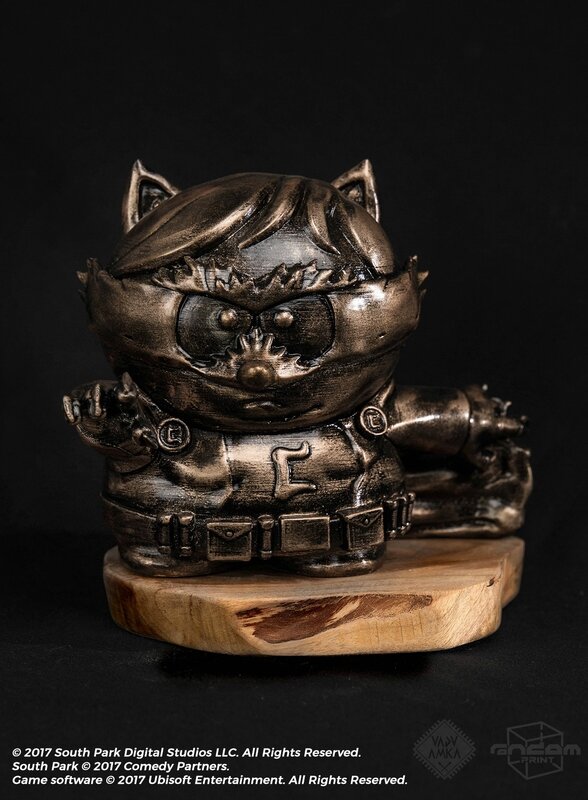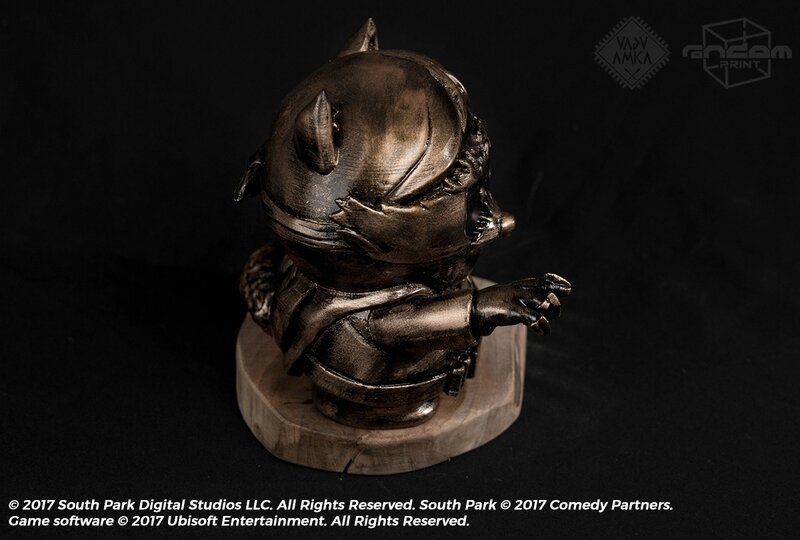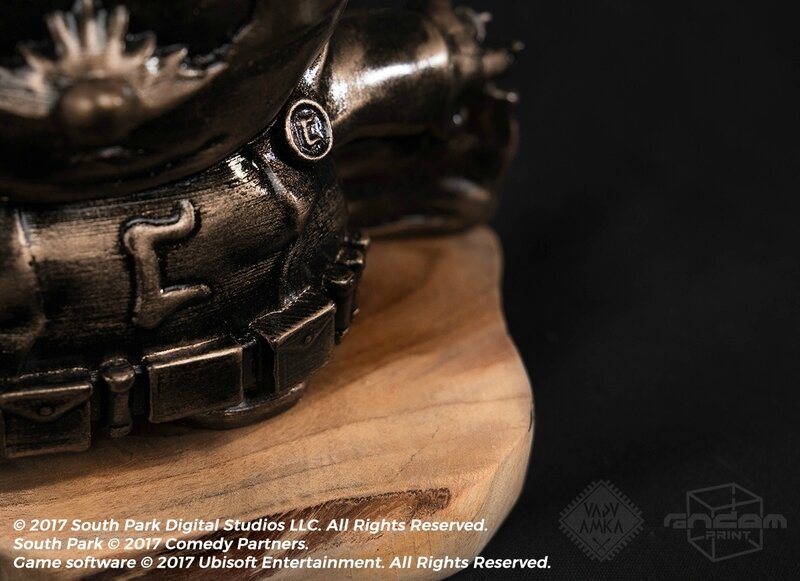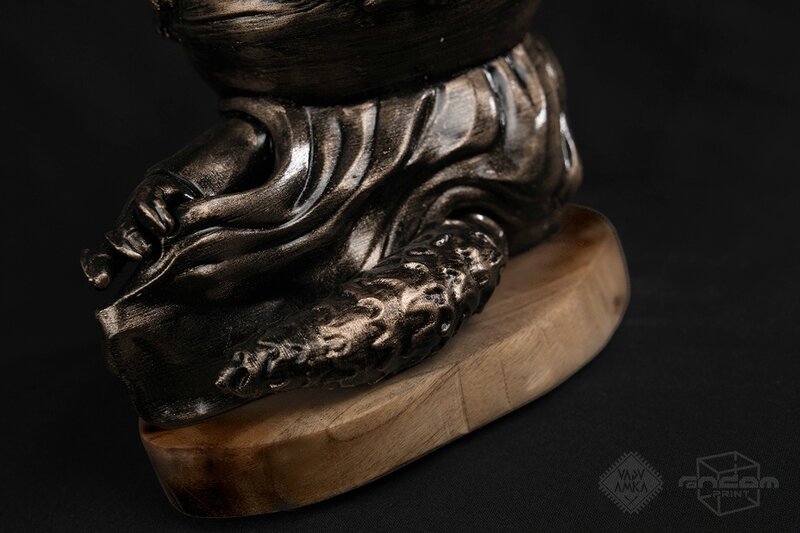 Collaboration avec Random Print sur ce petit "chibi' Roi Liche qui est un personnage de la série de jeux vidéo Warcraft, créé par Blizzard et expréssement réalisé pour la Gamescom 2017.

Concept original par Stéphane Janssens et Rodolf Altenhoven.
Impression 3D : Amandine Delmarre