Kaijū 怪獣 : The Monster - Limited of 10 (2019)
Pre-Orders / Précommandes
Mixed media.
Available in 42x60cm :
Normal = Plastic support 3 mm
Limited quantity (10)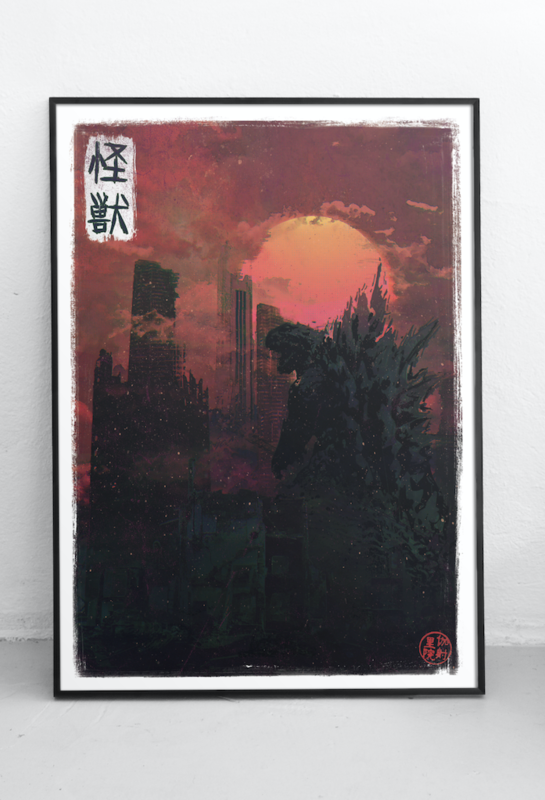 Entre le steampunk et le post-apocalyptique, cette console emprunte un style revisité à la Mad Max. Réalisée avec du cuivre, du laiton, de l'argent, du métal et du bois. Elle ravira peut-être le propriétaire d'un cabinet de curiosités ? Parfaitement fonctionnelle et presque ergonomique si vous possédez des doigts suffisamment fins. Elle est bien évidemment unique et fera partie des prochaines expositions !
Un ornement mystérieux d'une ancienne civilisation geek se cache au coeur de cette console, saurez-vous l'identifier ?

---

Between steampunk and post apocalyptic, this console burrows a revisited Mad Max style. This console is made of copper, brass, silver, metal and wood. Perhaps it will delight the owner of a curiosity cabinet? Fully functional and almost ergonomic if your fingers are thin. It is a unique artwork and will be part of future exhibitions! A mysterious ornement from an ancient geek civilisation is hidden inside the console, will you be able to identify it?