Metal Slug n'est certes pas le thème le plus attendu sur un support Game Boy Advance, mais ce jeu d'arcade à eu au moins le mérite d'être original sur cette petite portable. D'un point de vue matériaux, la coque a été entièrement recouverte de plaques métalliques, brossés et patiné en noir, brun et oxyde. L'effet de rouille a été réalisé à base d'acrylique, rehaussé d'un brossage métallisé. Le rendu donne un aspect camouflage et usé à la fois. Les touches sont celles d'origine. L'écran et les parties en caoutchouc ont été entièrement remplacés par des éléments neufs. Cette console est tout à fait fonctionnelle et prête à partir en guerre !
---
Metal Slug is not the most awaited theme for the Game Boy Advance, but this arcade game is has the merit of being original on this small portable console. On the topic of materials used, the hull was completely covered with metal plates, brushed and weathered in black, brown and oxide. The rusty effect has been done with acrylic paint, enhanced with metallic brushing. The rendering gives it a camouflage aspect while looking used. The buttons are the orignal ones. The screen and caoutchouc parts were replaced with new ones. This console is fully fonctionnal and ready to go war!

Available - Disponible here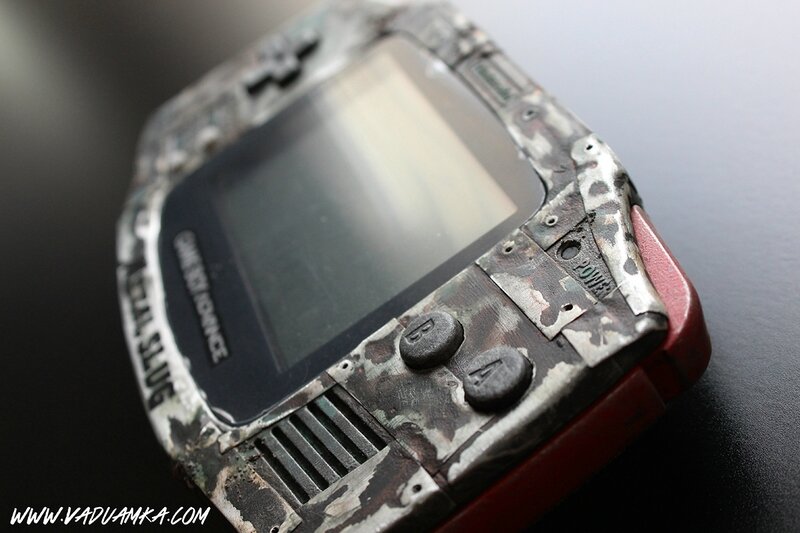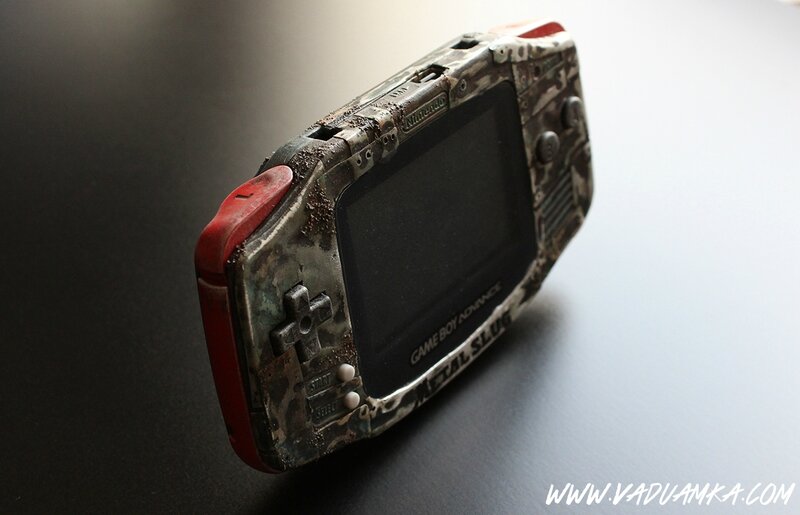 SCPH-5502 BIOS 3.0 1997-01-06 PAL

Reboot PS1 Oddworld project x Steampunk
Vernis brillant, patine bronze, effet brossé et oxydé.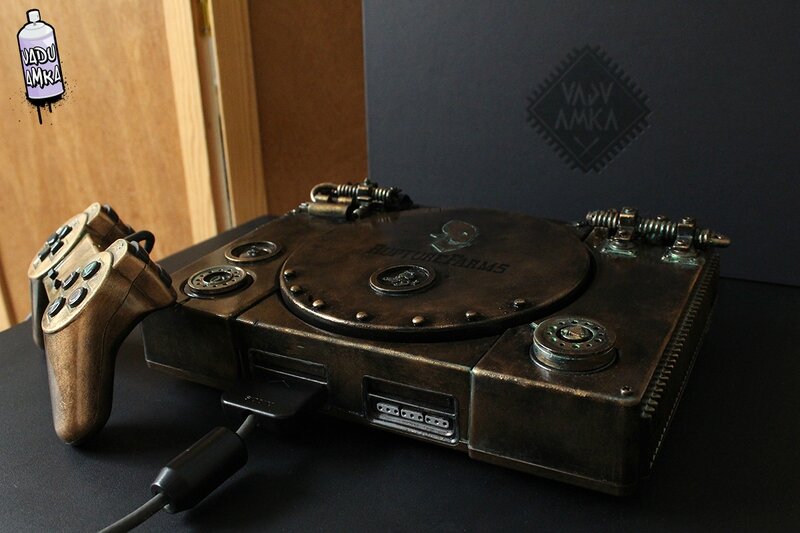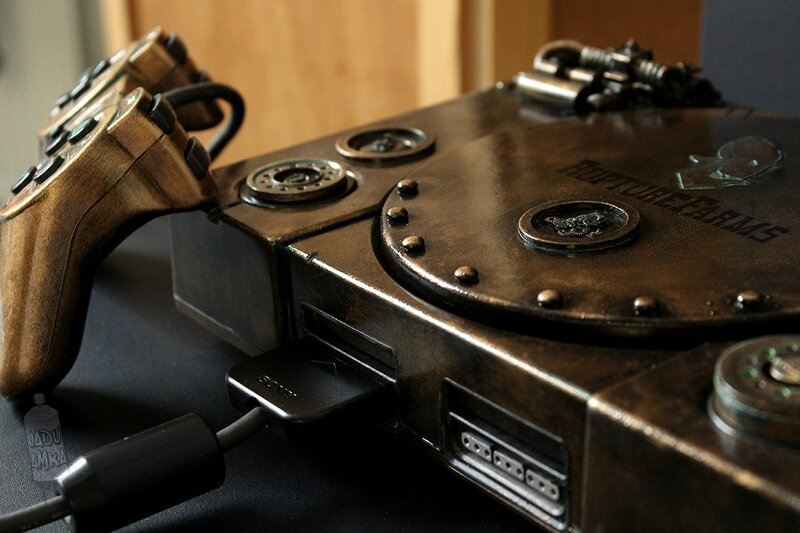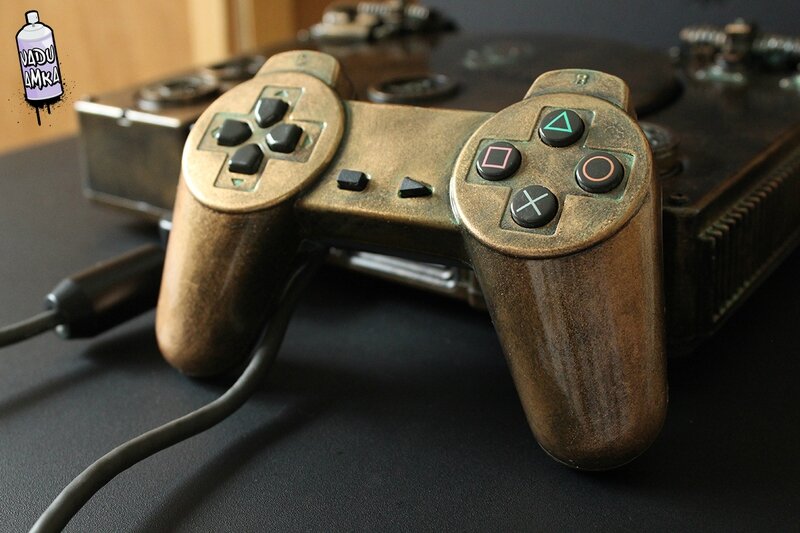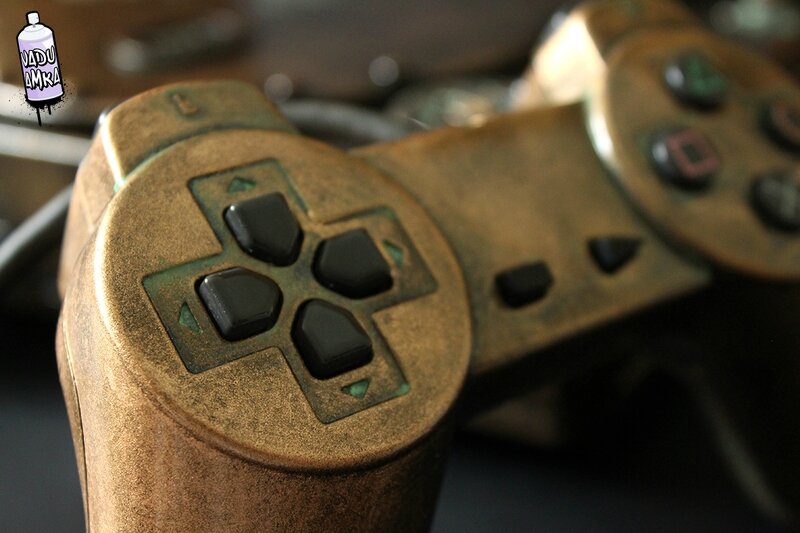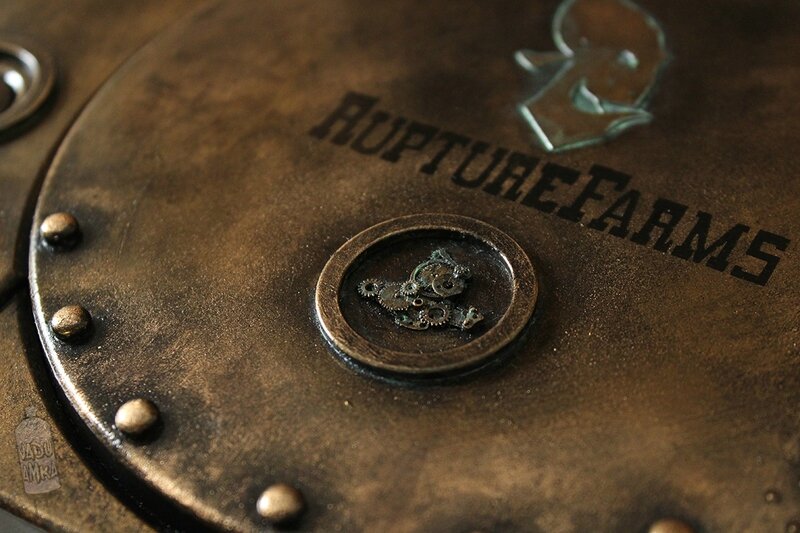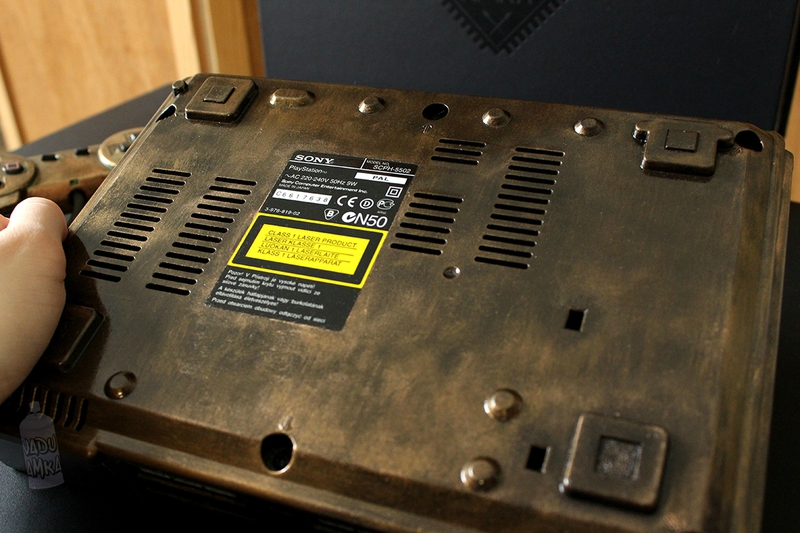 21 févr. 2014
Peintures acryliques & pigments (Bronze, cuivré, dorure, oxyde,...)
Coque re-modelé sur mesure
Protection de l'écran intégré en pvc 0.4mm
NB: Sa couleur varie en fonction de la luminositée ambiante (La photo WIP étant la plus fidèle d'un point de vue coloris).