Console promotionnel réalisé sur commande pour Shainiiigaming & son émission Belge Ma maison de retrogamer
Peintures : Signal White & Swet rouge traffic Belton Molotow Premium + écran DMG blanc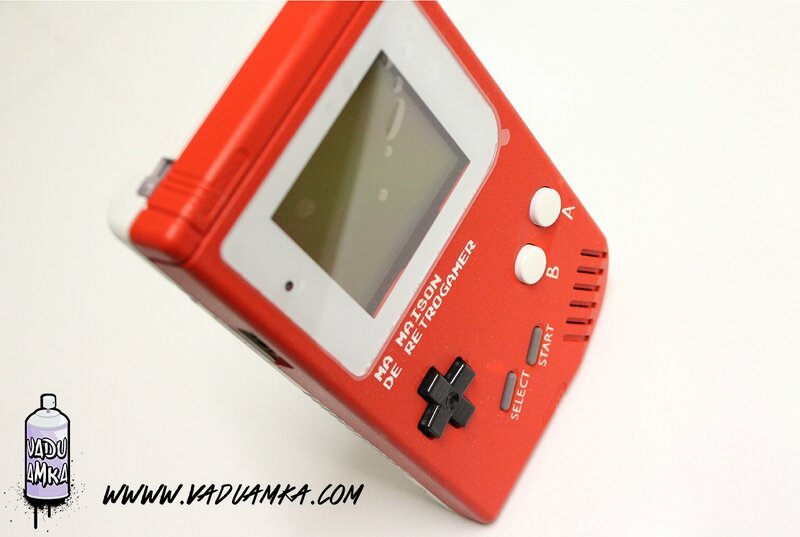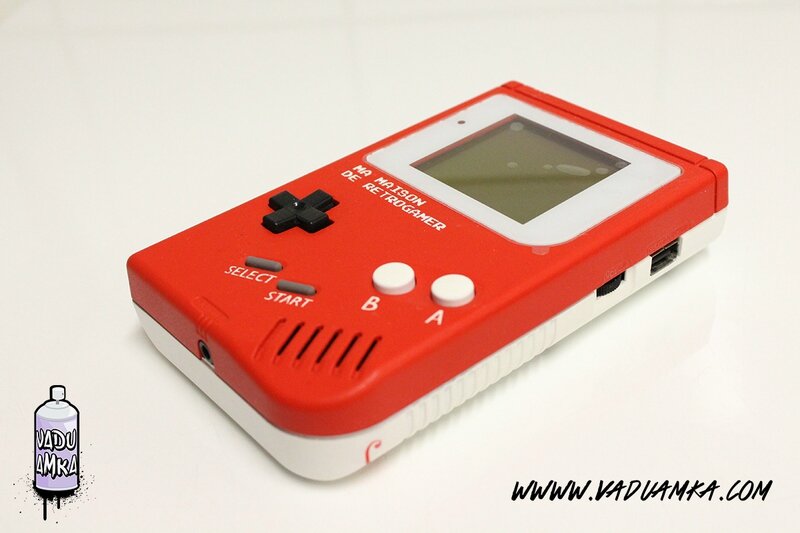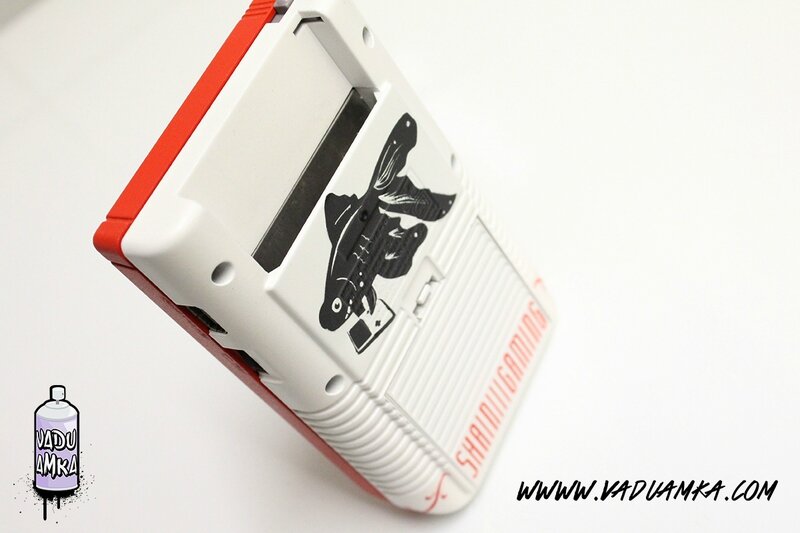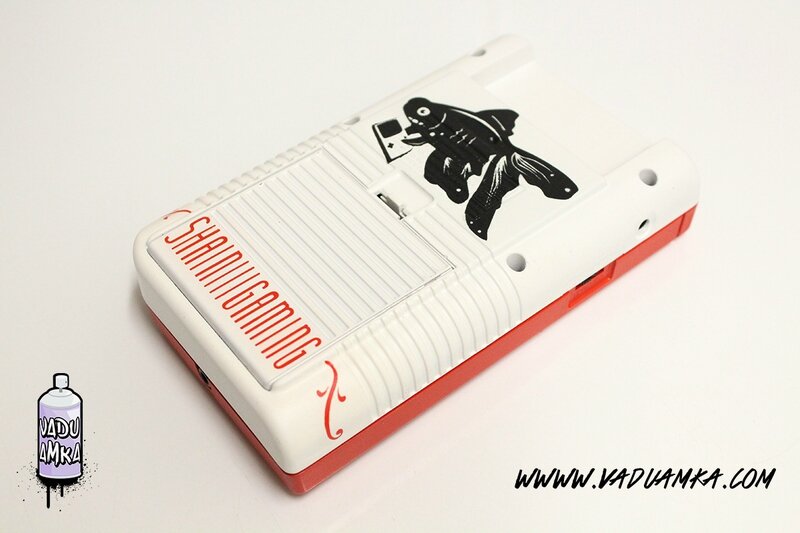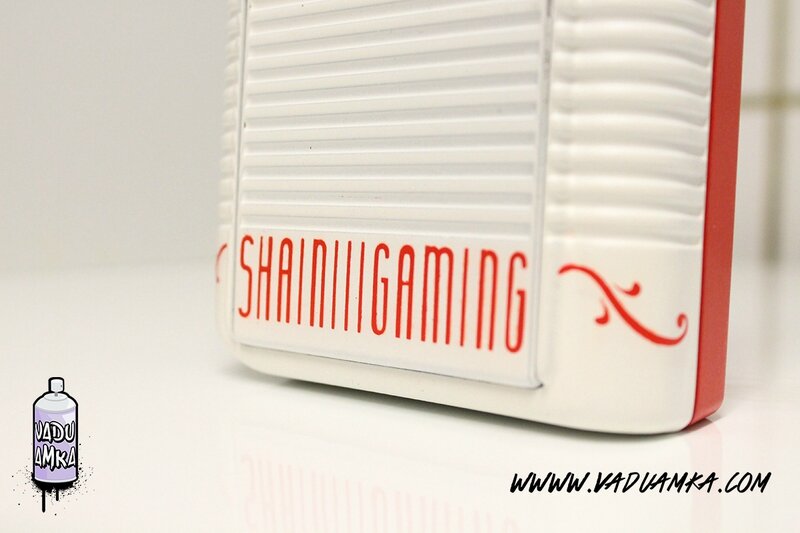 N64 Cartridge - Majora's Mask 25x25
Exemplaire unique - JANV 2015
Résine époxy / Polyfilla

Customs N64 cartridge available online at KOCHI Gallery, here.
WIP: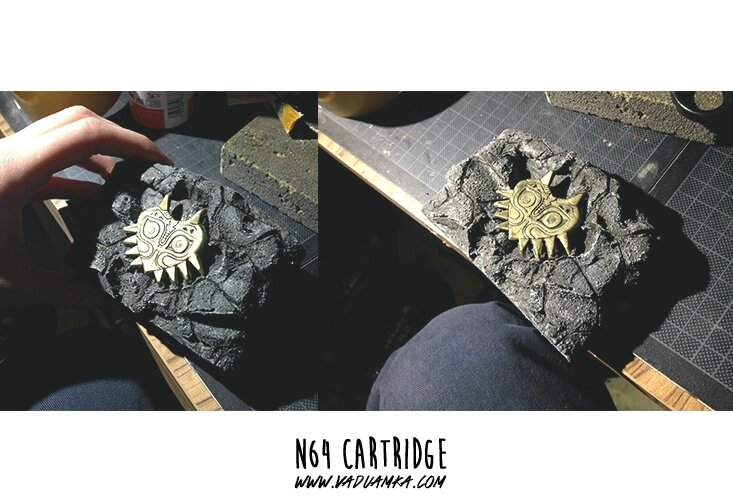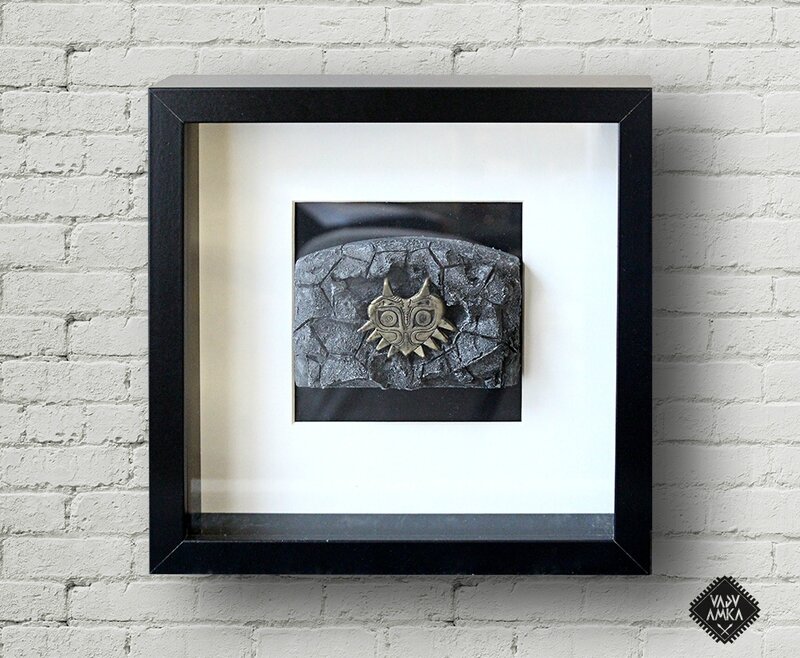 Game Boy Color en honneur du Pokémon N°175 : Togepi !
Petit bundle pack reprenant la première génération. (Oui, oui les cartouches sont comprises!)
Couleur de base signal white - Vernis mat UV
Retroéclairage du logo COLOR, N° de série d'origine.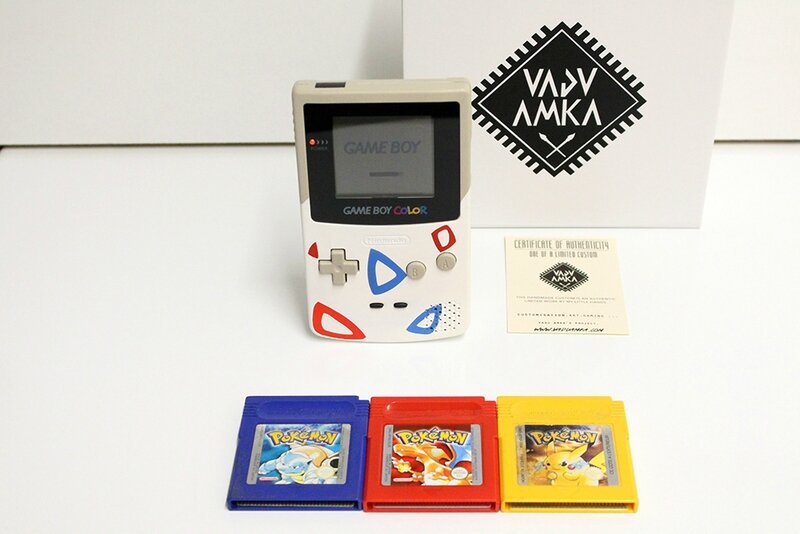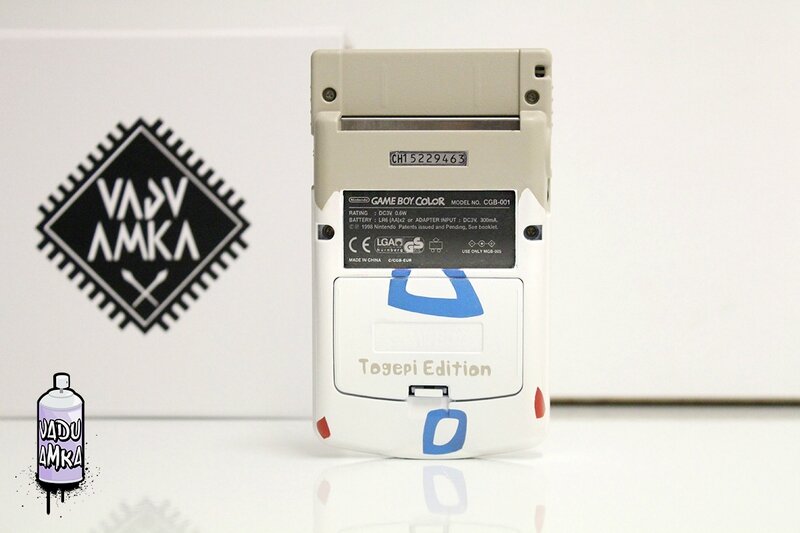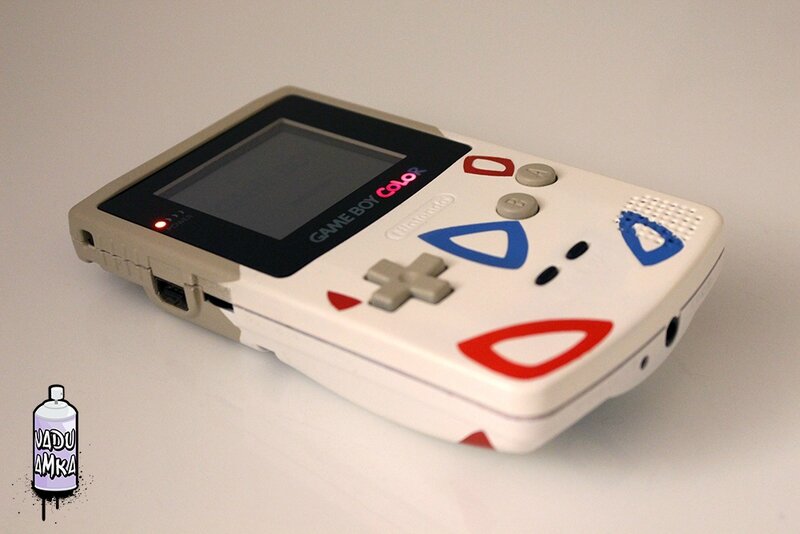 Vernis brillant, couleur choisi en fonction du Orbital Frame Jehuty dans Zone of the Enders.

Game Boy Advance (EU version) customized on the theme of Zone of the Enders: The Fist of Mars, the Konami game released in 2001 for Game Boy Advance.

Color of Orbital Flame Jehuty : metallic paint, glossy glazing, no backlighting

Customs consoles available online at KOCHI Gallery, here
Cette console est disponible en ligne à la galerie KOCHI Gallery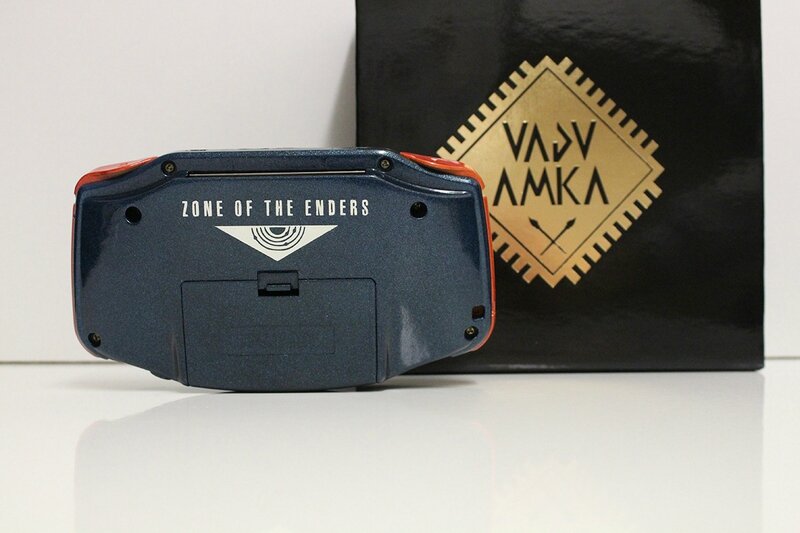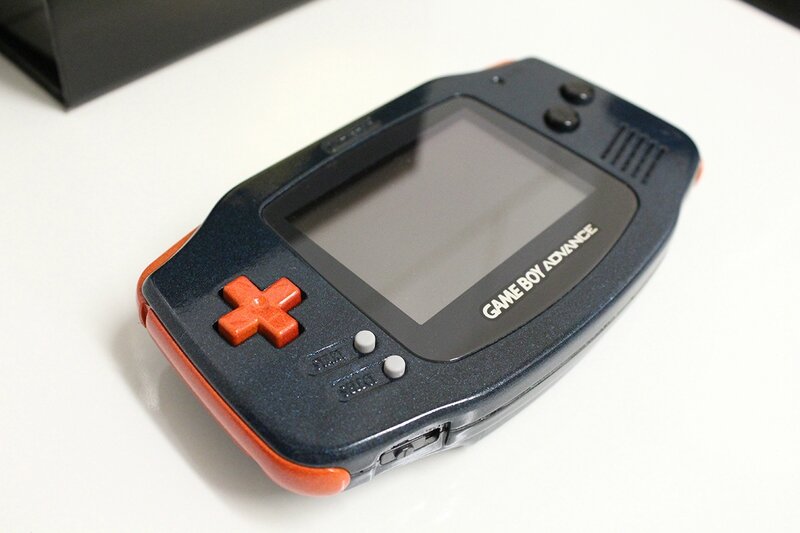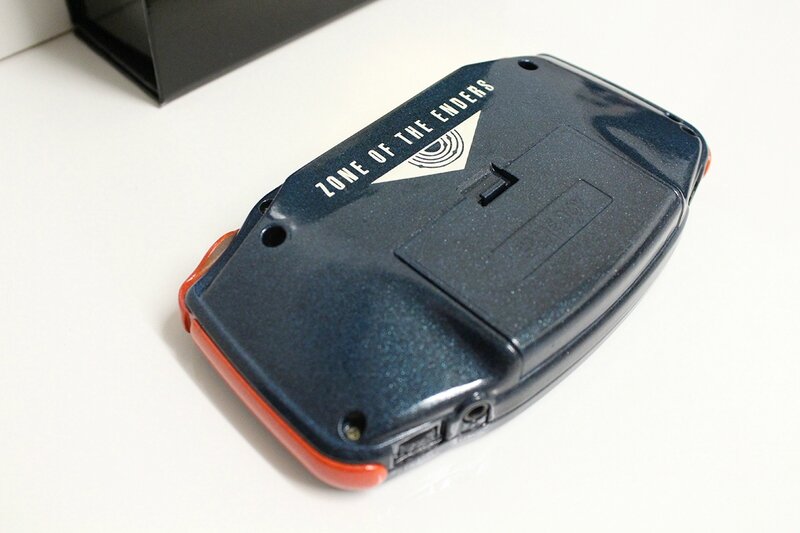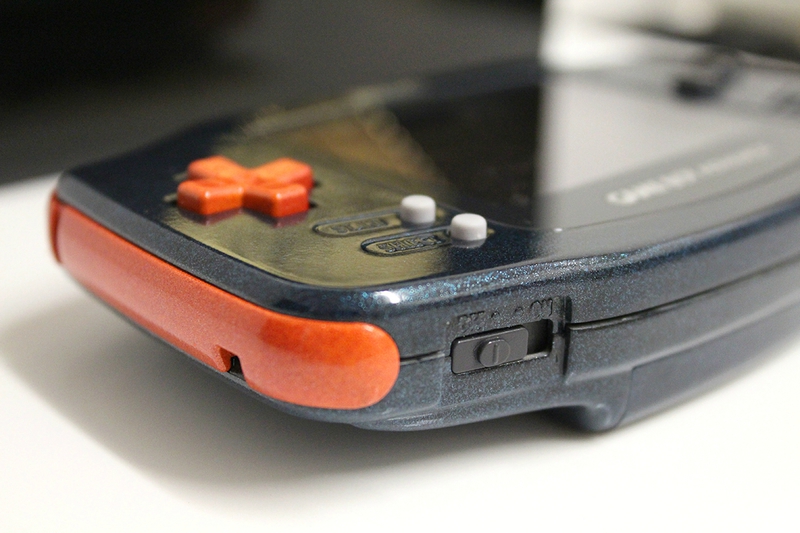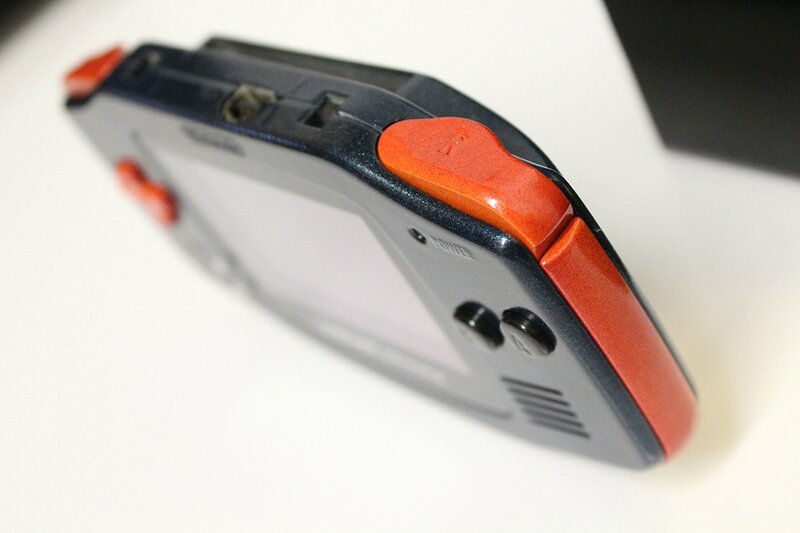 Console réalisée pour Fred (Sparadrap), acteur de la web-série Noob, grand fan de la série Castlevania. Ce dernier a fait le souhait ultime de posséder une Super Nintendo unique et « of the dead » évidemment !
Débutée durant le mois d'avril après de longues soirées de délibérations et de décisions cruciales… C'est au final le château de Dracula qui se dessine sur la partie centrale de la console. Choix de quelques éléments emblématiques ou faisant un clin d'œil à la saga : cercueil, croix, chaînes, fouet, squelette, bois, dorures, pierre, et décor vampirique.
Easter Eggs cachés sur la manette (3) : rapide et agile, il apparaît dans Dracula X, Symphony of the Night, Circle of the Moon…
Les traces d'un objet perdu ou arraché sont visibles. Peut-être les restes d'une lutte acharnée ?
---
Console made for Fred (Sparadrap), actor in the Noob web-serie and a Castlevania's big fan! He's made a wish to own a unique Super Nintendo and " of the dead" naturally!
Started in April, after long evenings of negociations and crucial decisions… Finally it's Dracula's Castle that's designed in the central part of the console. Some emblems of the serie have been chosen: coffin, cross, chains, whip, skeleton, wood, gilding, stone and vampire decoration.
Hidden Easter Eggs (3) : Fast and agile, he appears in Dracula X, Symphony of the Night, Circle of the Moon… Marks of a lost or snatched item are visible. Maybe the rests of a bitter fight?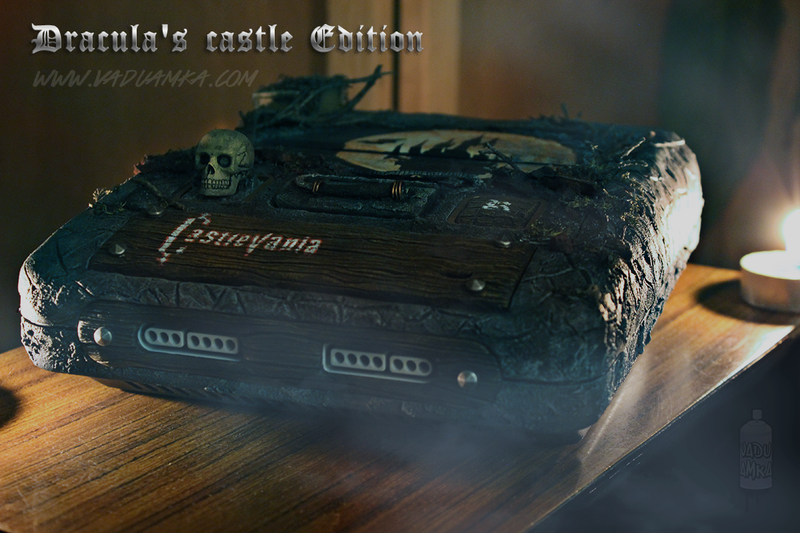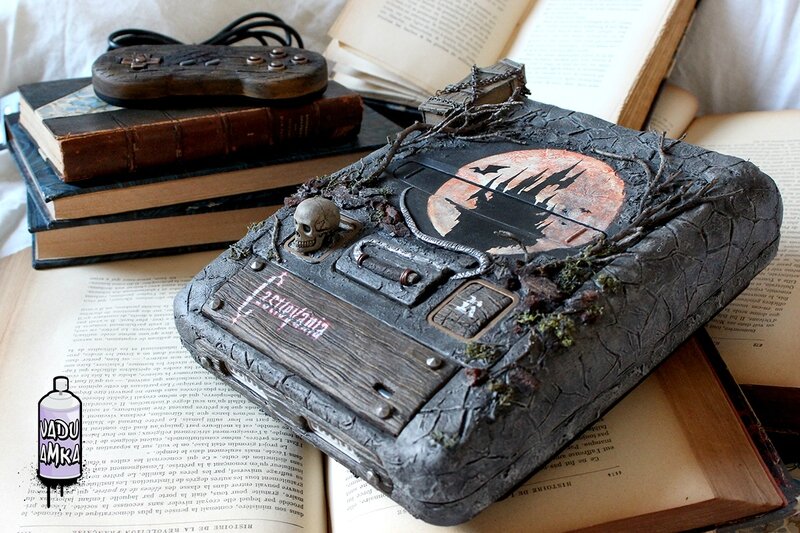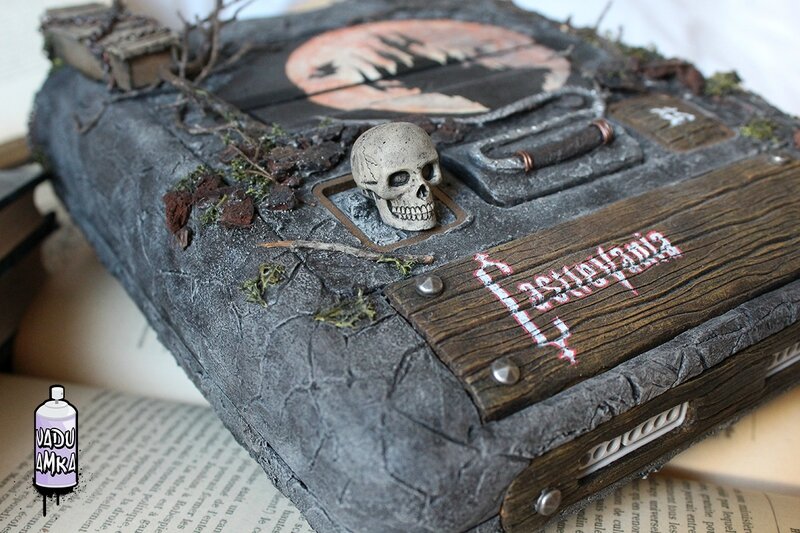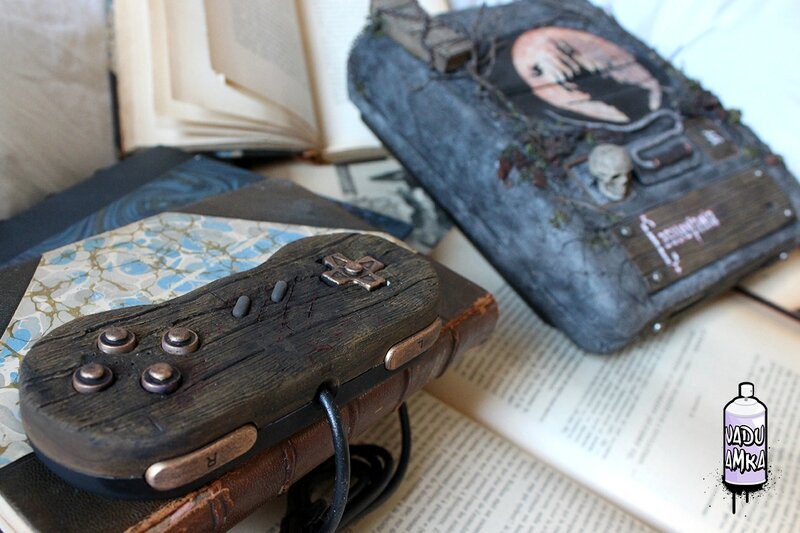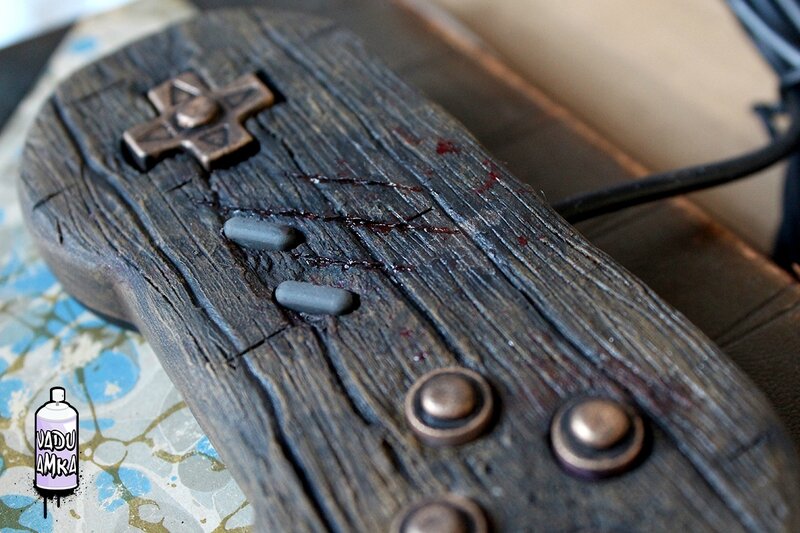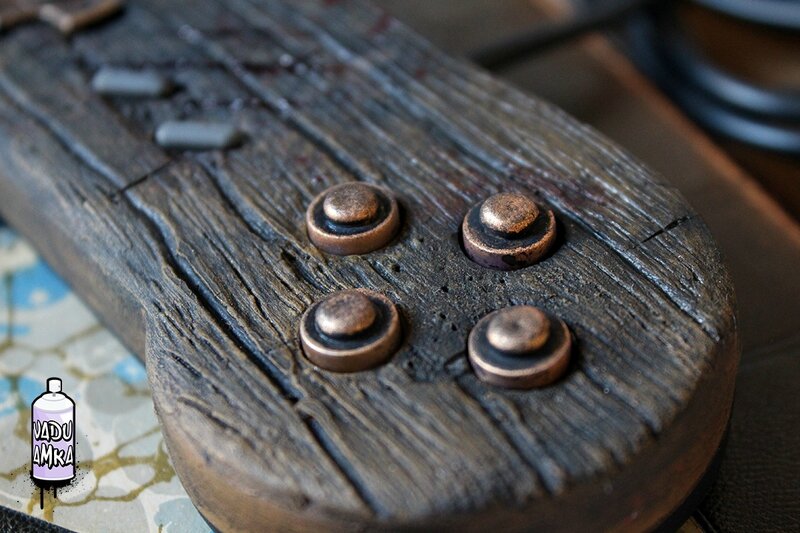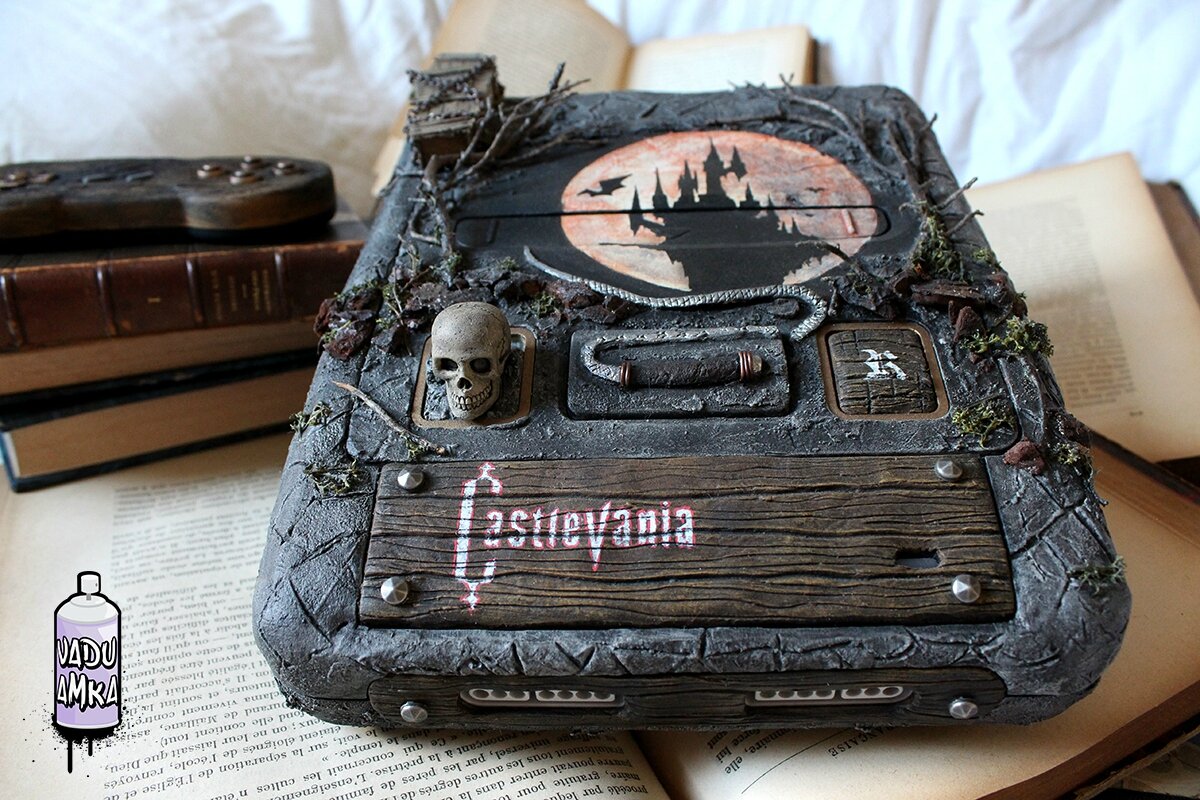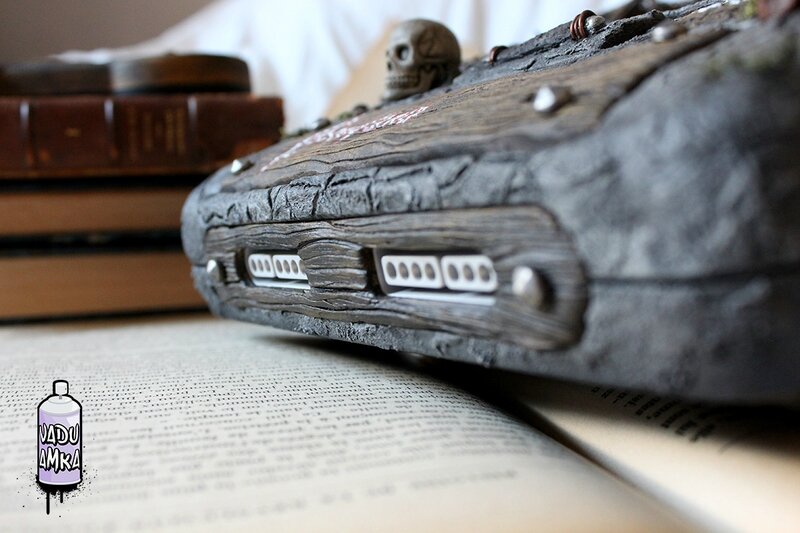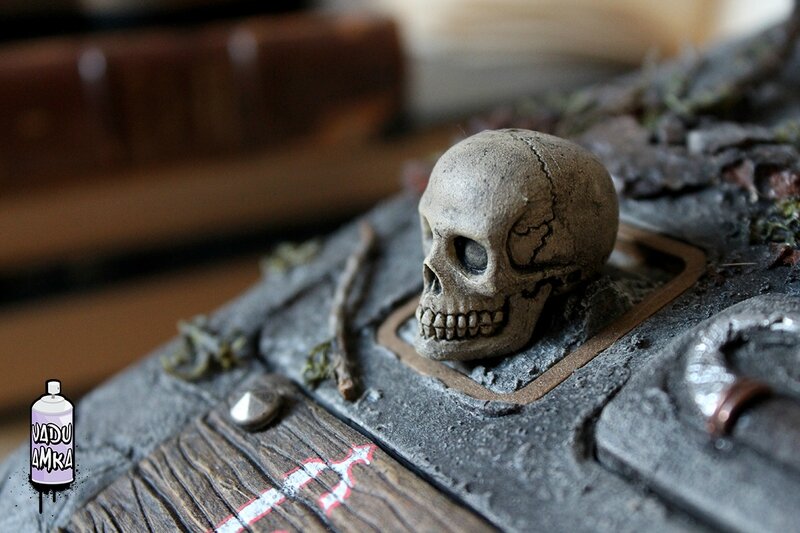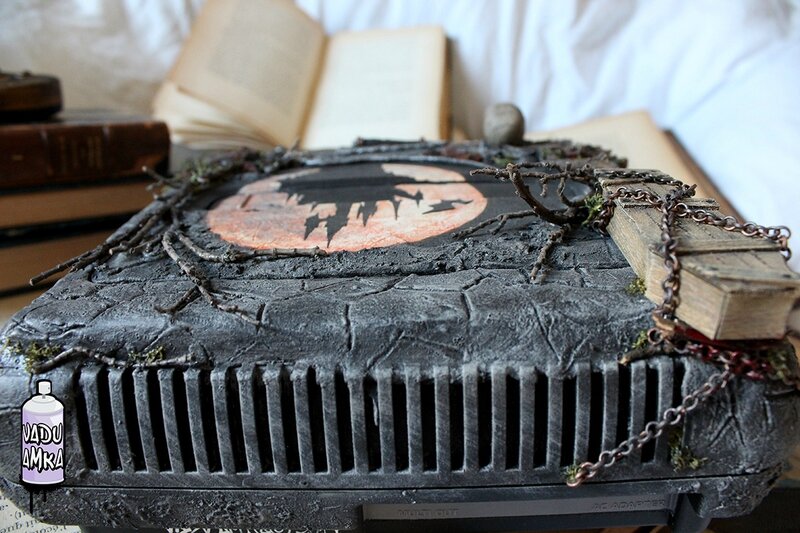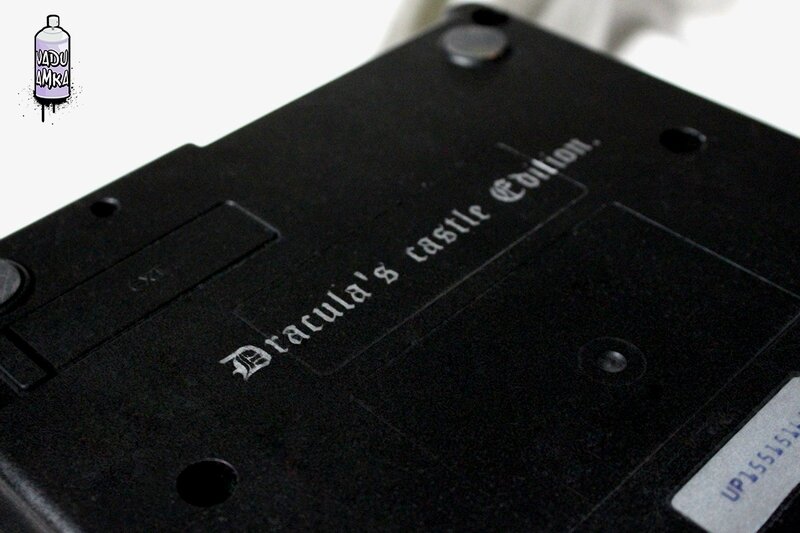 Résultat final :



Remerciements à Sam et Alex, qui sont toujours de bon conseil.
Mention spéciale au Shamman de la résine qui m'aide bien souvent, même à distance !
Et à ma traductrice ;_;...
Cartouche Game Boy originale, modelée et sculptée à la main.

Inspiré d'une publicitée de Donkey Kong Country 2, j'ai réalisé le plus fidèlement possible une reproduction de la GBA SP sur ce même thème.
La console fonctionne parfaitement et est jouable. Elle était en exposition à la Retro Made in Asia @NamurExpo. Elle est entièrement sculptée à la main, certaines parties remoulées (produits: résine, enduit gras, sculpey, acrylique... )

Détails : écran AGS 001 "frontlight" , modèle européen. Touches directionnelles en bambou.
La console est en position ouverte et n'est pas prévue pour se fermer.
Dimensions : 15,5cm x 8cm.
Poids : 180gr
---
Inspired by an old Donkey Kong Country 2 advertisement, I made as accurately as possible a GBA SP reproduction on this theme.The console works perfectly fine and is totally playable. It was shown on exhibition at the Retro Made In Asia @NamurExpo.The design is entirely handmade carved, some parts has been remolded with the following stuff : resin, bold coating, sculpey , acrylic,...
Details : AGS 001 screen "frontlight", european model. Directional buttons are made of bamboo. The console is in it's open position and it isn't intended to close it as an artistic choice.
Dimension : 15.5cm x 8cm and weight : 180gr
↓ Not the original advertisement .

And yes, it works!

Review 2015


Après quelques modifications et retouches, les trajets des conventions et expositions à répétition ont peu à peu fragilisé la coque (Surtout un voyage en avion). J'ai profité de l'été et de son premier anniversaire pour refaire une partie de la peinture et remodeler les touches. La voilà à nouveau neuve!
25 févr. 2016
While waiting for the next custom project, here are some news !

All information is available in English on the shop.

Delivered with a certificate.
Shipping worldwide.

Available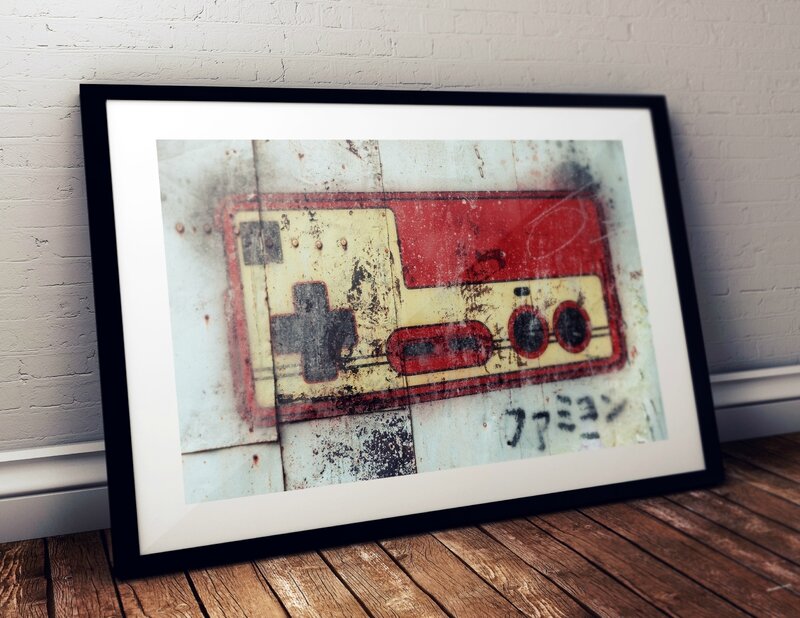 20 juil. 2014
Encore un thème sur Zelda me direz vous! Oui, encore... Beaucoup de demandes et puis il y a matière à faire! *private joke*
Cette fois j'ai essayé de sculpter une couche plus fine pour ne pas alourdir la coque (encore une autre technique). Il s'agit d'une commande qui date du mois de mai-juin et que je viens de terminer. Tampon original par reptiletc dont j'ai modifié l'aspect tribal pour mieux coller au reste de la compo.

NB: Il n'y a que deux Game Boy effet pierre réalisées par mes soins.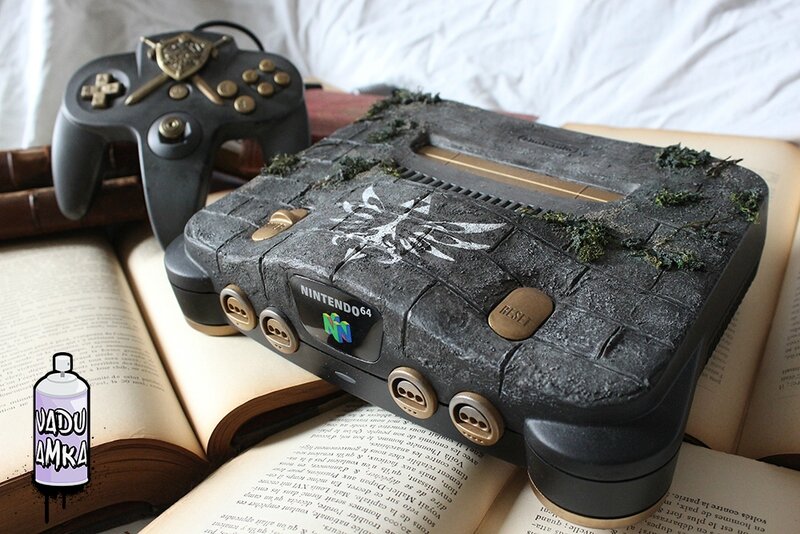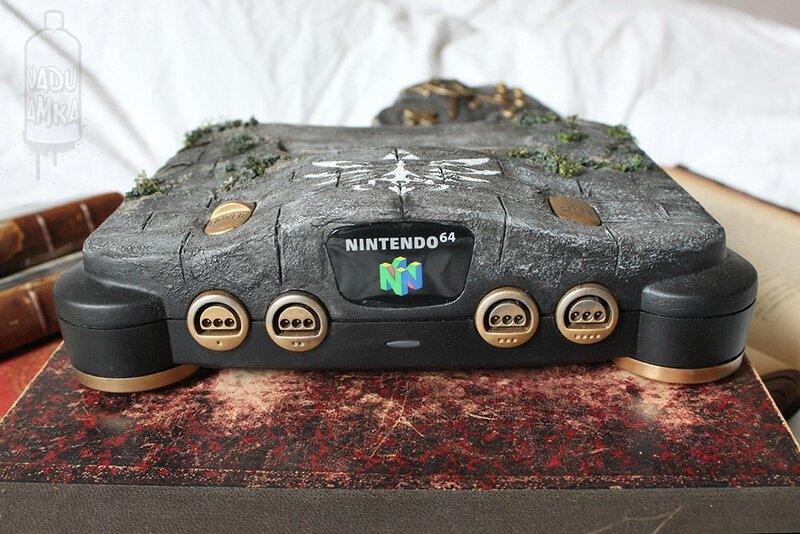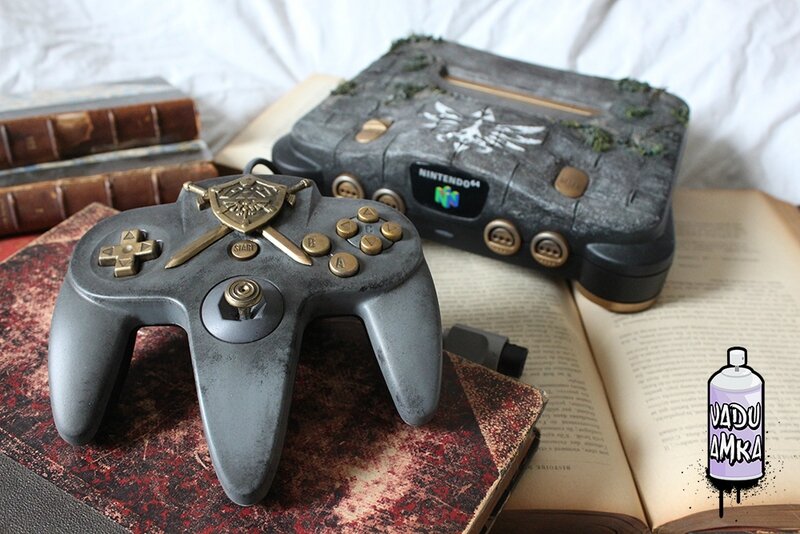 09 juil. 2014
Game boy - Megaman COMING SOON !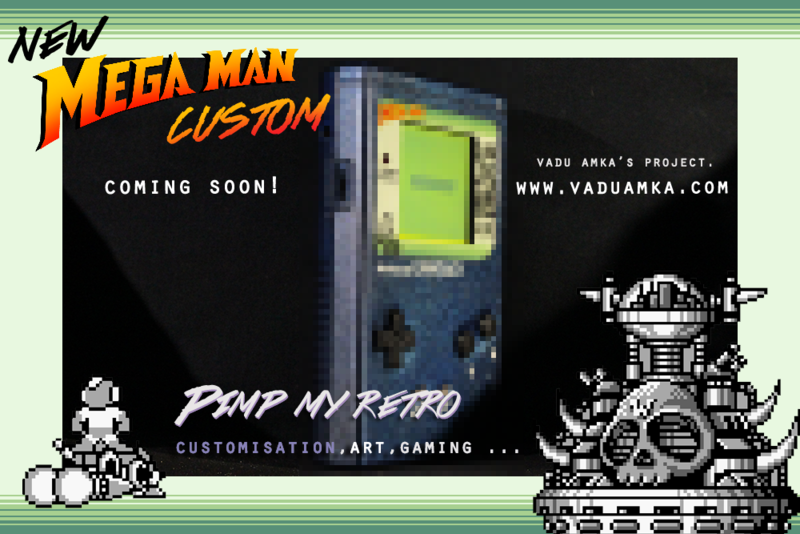 Vernis brillant, peinture bleu métallisée
Lens unique