Customisation d'une Super Nintendo sur le thème de StarFox 2 pour la soirée LGX Retro Night à Luxembourg City. Peinture acrylique du logo Super Nintendo, vernis UV Mat avec sous couche aux pigments luminescents, ainsi la console brille la nuit ! Logo réalisé en plastique.
Exemplaire unique, promotionel.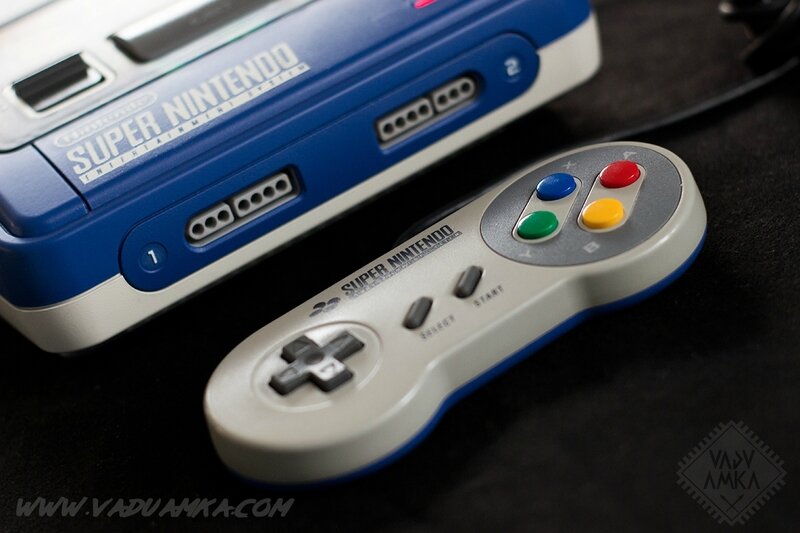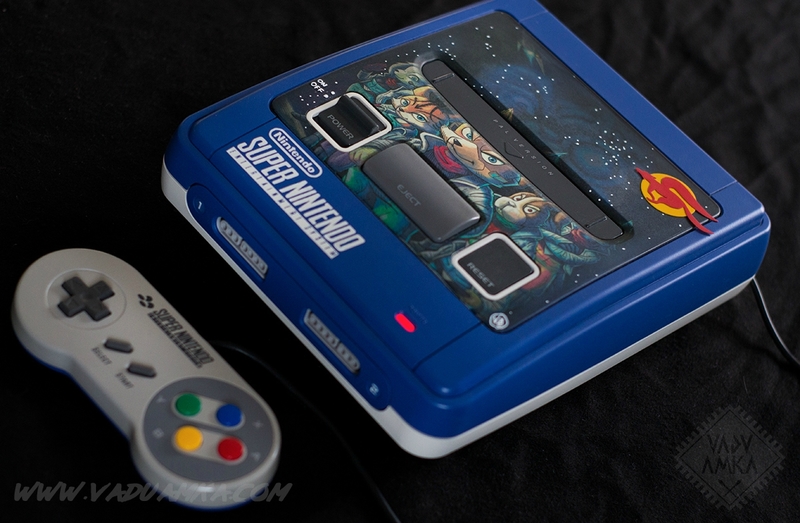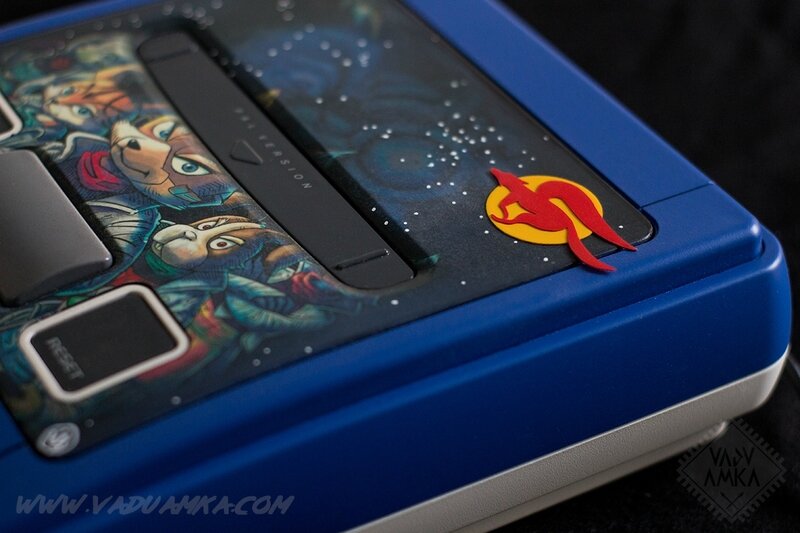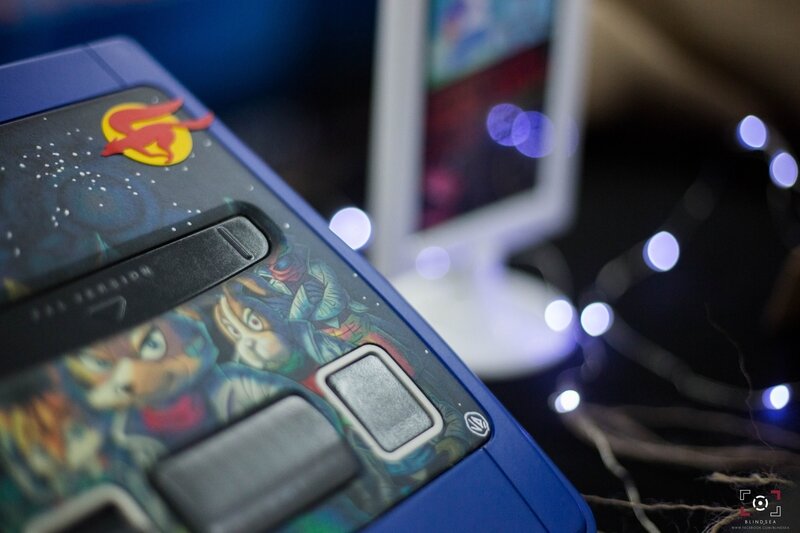 L'album de l'event sur Facebook, avec photo du workshop :
" Oui dans Super Mario Land 2: 6 Golden Coins ! "

Alors que Mario + Rabbids : Kingdom Battle, le crossover surprise sur Nintendo Switch déboulait cet été; je m'attelais dans mon atelier à achever ce petit gars moustachu, doté de sa nouvelle combinaison... Lapin Crétin ! Une pièce unique réalisée pour Smartoys.

Objet promotionel non destiné à la vente.

Dimension : 21cm de haut
Matériaux : résine, acrylique, epoxy
Cloche en verre et socle en bois.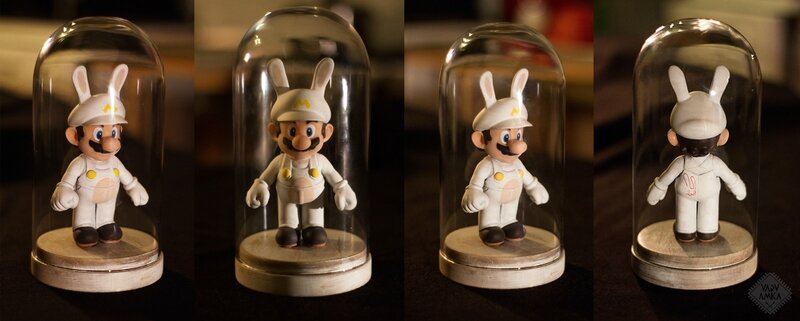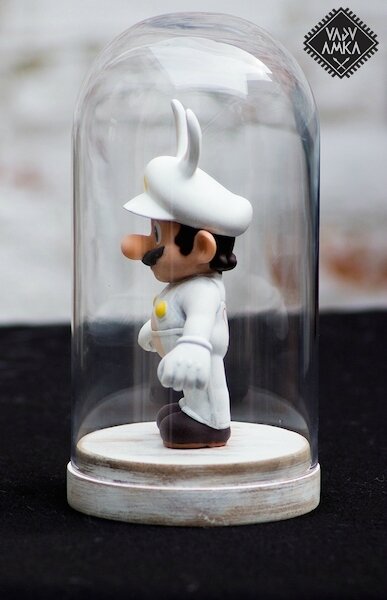 BONUS : WORK IN PROGRESS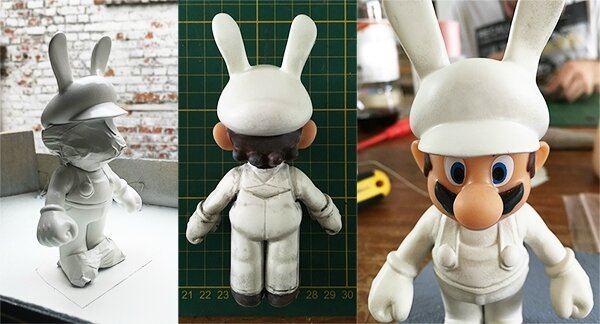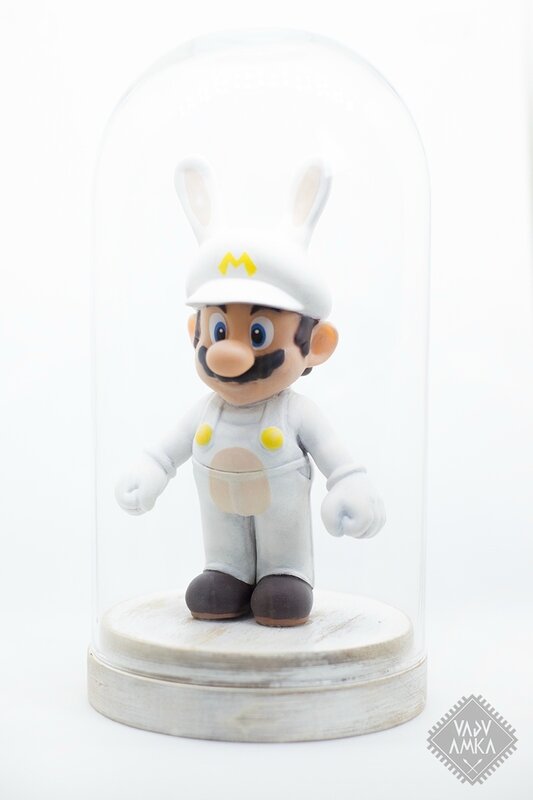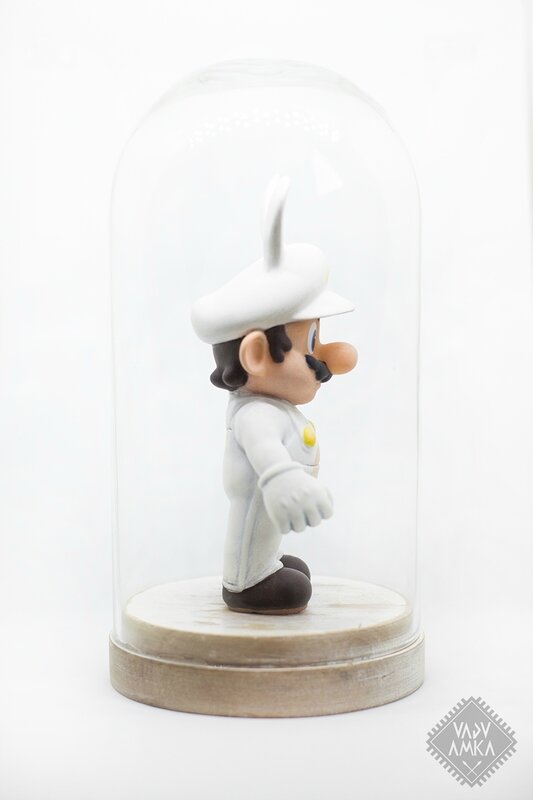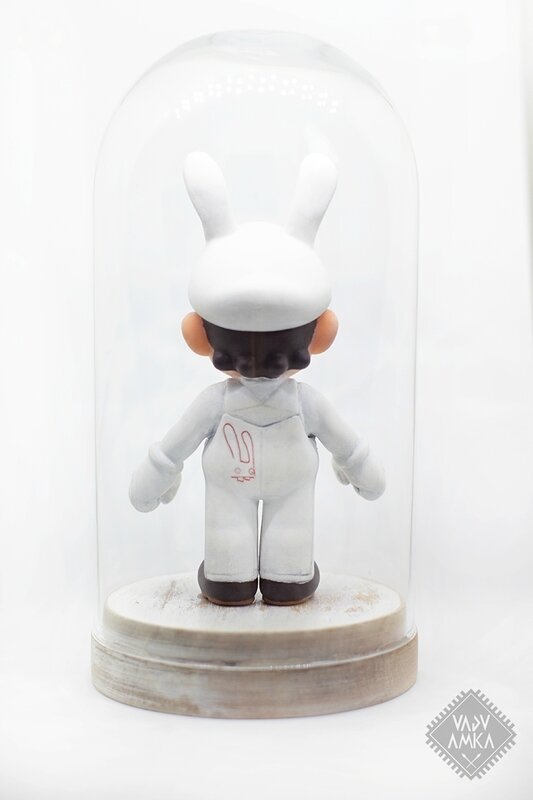 Réalisation d'une Fightpad Wii U sur le thème d'Hyrule. Le bouclier, qui est l'ornement principal, est réalisé en résine. Peinture à la main avec un "gold ancient" brossé avec un peu de métallisé. La manette est entièrement retravaillée, sculptée et avec un aspect patine de bronze, verre de gris (oxyde). Les lanières sont en cuir épais. Le pad directionnel est en métal et les différents éléments en reliefs sont en céramique.

Disponible / Available soon.

Realization of a Fightpad Wii U on the theme of Hyrule. The shield, which is the main ornament, is made of resin. Hand painted with an "ancient gold" brushed with a metallic effect. The controller is entirely reworked, sculpted and with a patina appearance of bronze, glass of gray (oxide). Straps are thick leather. The directionnal pad is made of metal and the various relief elements are made of ceramic.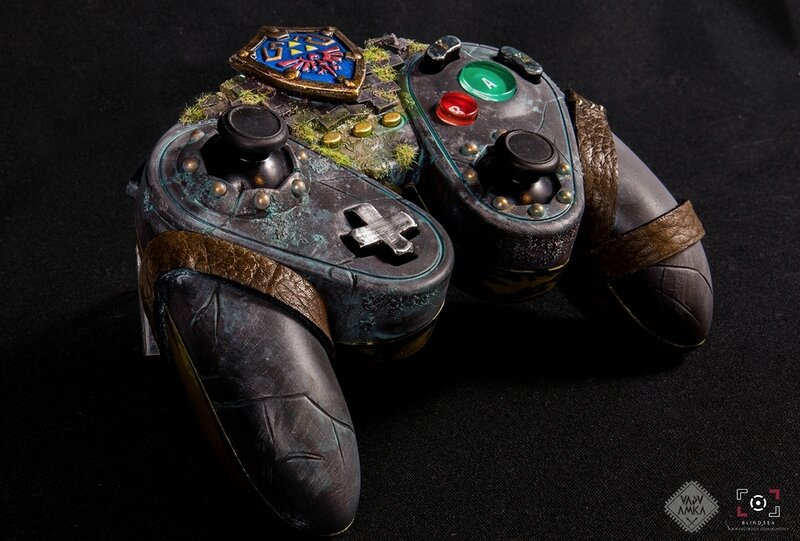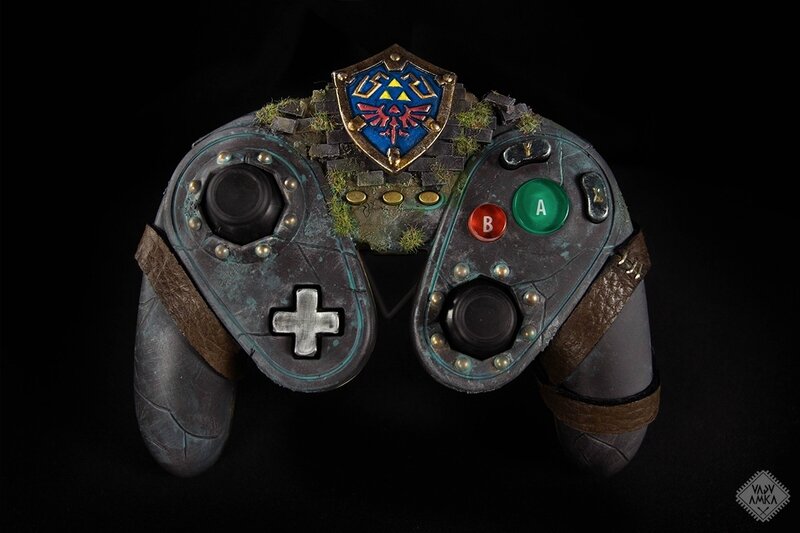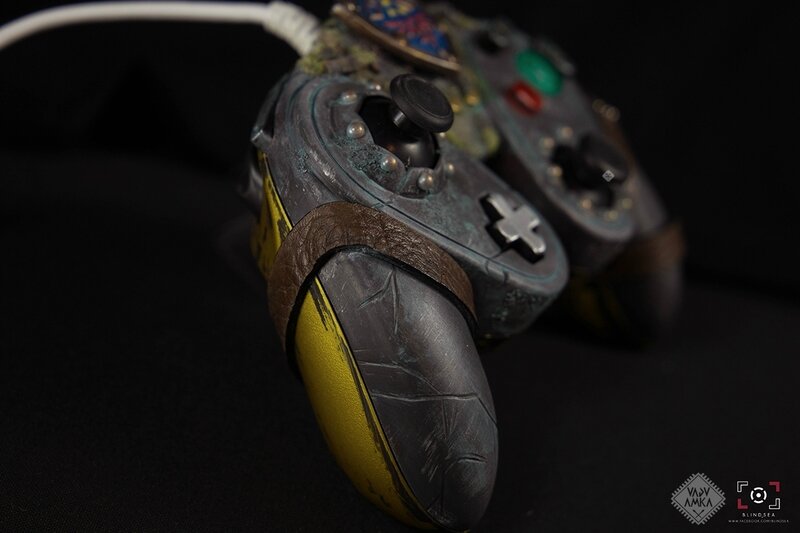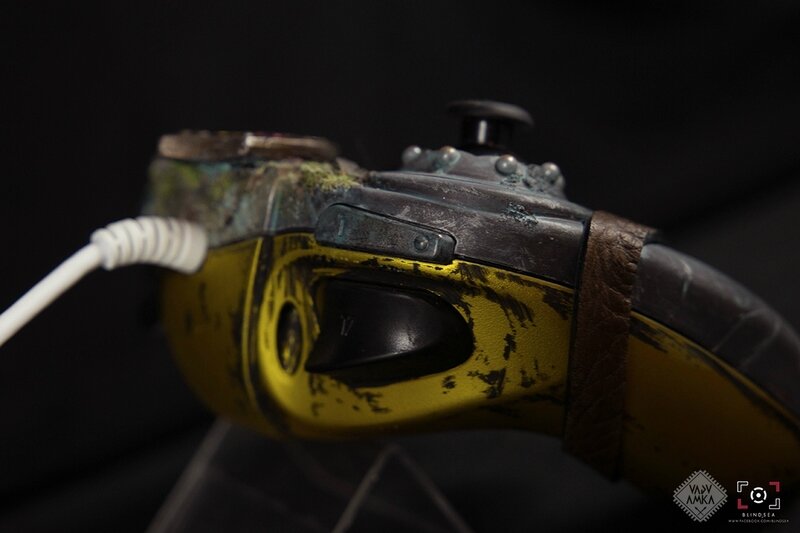 Réalisation unique.
Bois, résine et acrylique.
Console : Nintendo Classic Mini: Nintendo Entertainment System
30 jeux officiels préinstallés*

Pour ceux qui ne suivent pas l'actualité : La console Nintendo Classic Mini: Nintendo Entertainment System est une version miniaturisée de la novatrice NES, sortie à l'origine en 1986 en Europe (PAL).
Si vous n'avez rien prévu ce jeudi 2 mars à partir de 21h, sachez que Media Markt organise une soirée de lancement hypé Nintendo pour fêter la sortie de la Switch. Elle sera officiellement disponible partout en Belgique le lendemain. Mais ce n'est pas tout, j'y suis conviée pour une petite exposition car The Legend of Zelda : Breath of the Wild est aussi dans la place et, pour cela, on sort l'artilerie lourde avec un custom unique de Mini Nes en bois qui sera offerte à l'une des personnes ayant précommandés la Switch !

* © Nintendo © ARC SYSTEM WORKS © BANDAI NAMCO Entertainment Inc. © CAPCOM CO., LTD. TOUS DROITS RÉSERVÉS © KOEI TECMO GAMES CO., LTD. Tous droits réservés. © Konami Digital Entertainment © SQUARE ENIX CO., LTD. Tous droits réservés. © TAITO CORPORATION 1986, 2008 TOUS DROITS RÉSERVÉS.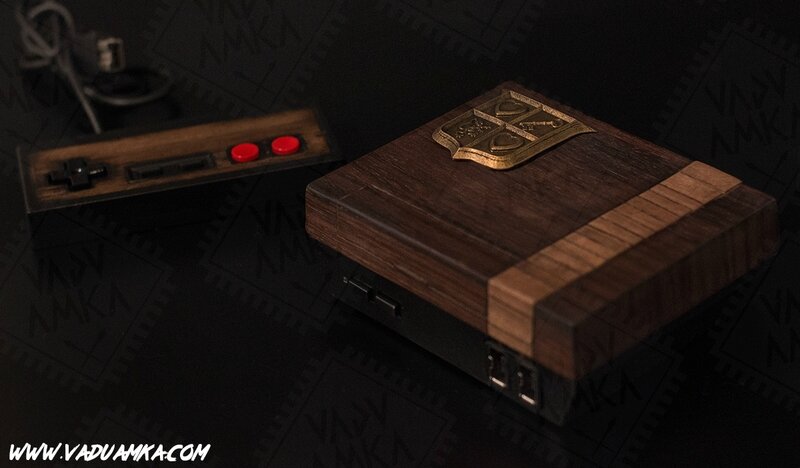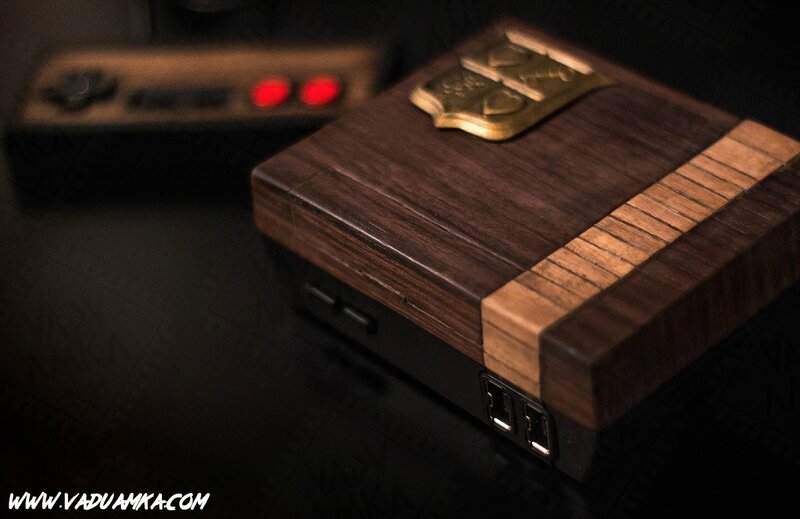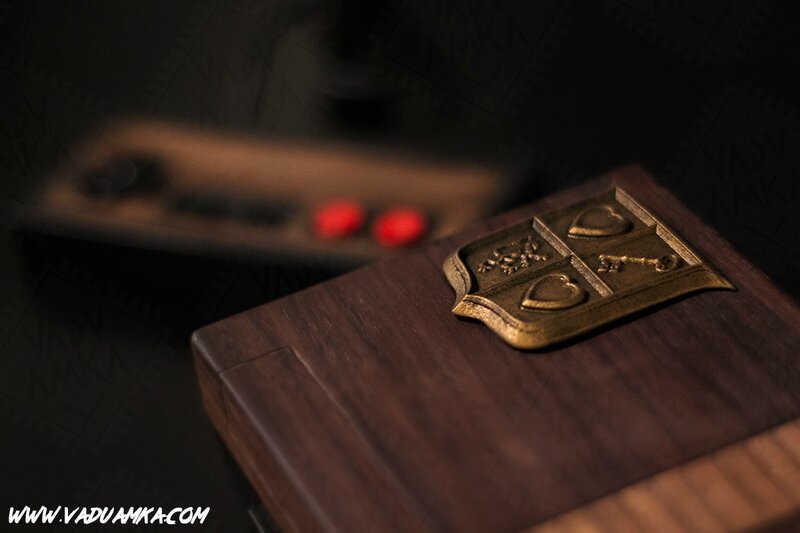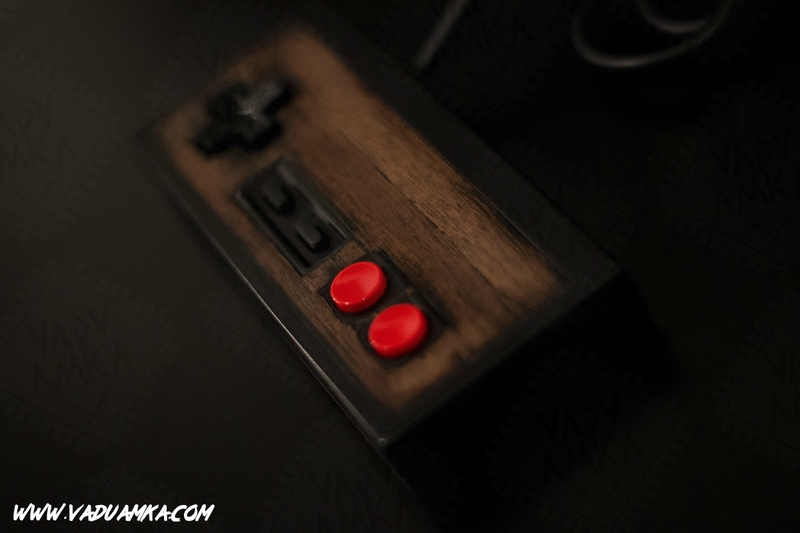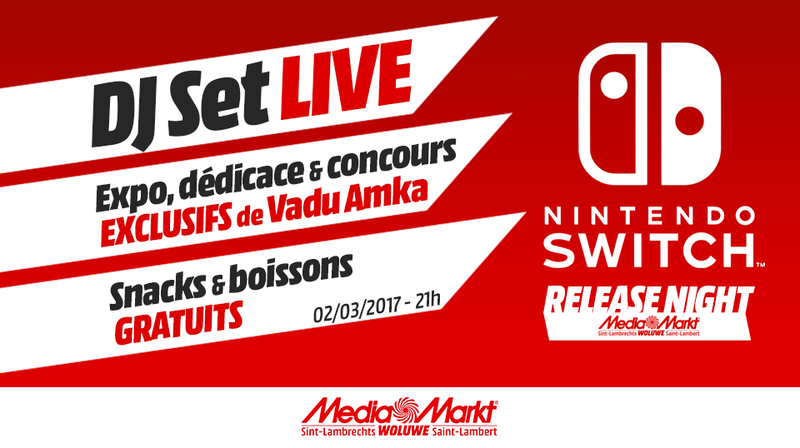 Entre le steampunk et le post-apocalyptique, cette console emprunte un style revisité à la Mad Max. Réalisée avec du cuivre, du laiton, de l'argent, du métal et du bois. Elle ravira peut-être le propriétaire d'un cabinet de curiosités ? Parfaitement fonctionnelle et presque ergonomique si vous possédez des doigts suffisamment fins. Elle est bien évidemment unique et fera partie des prochaines expositions !
Un ornement mystérieux d'une ancienne civilisation geek se cache au coeur de cette console, saurez-vous l'identifier ?

---

Between steampunk and post apocalyptic, this console burrows a revisited Mad Max style. This console is made of copper, brass, silver, metal and wood. Perhaps it will delight the owner of a curiosity cabinet? Fully functional and almost ergonomic if your fingers are thin. It is a unique artwork and will be part of future exhibitions! A mysterious ornement from an ancient geek civilisation is hidden inside the console, will you be able to identify it?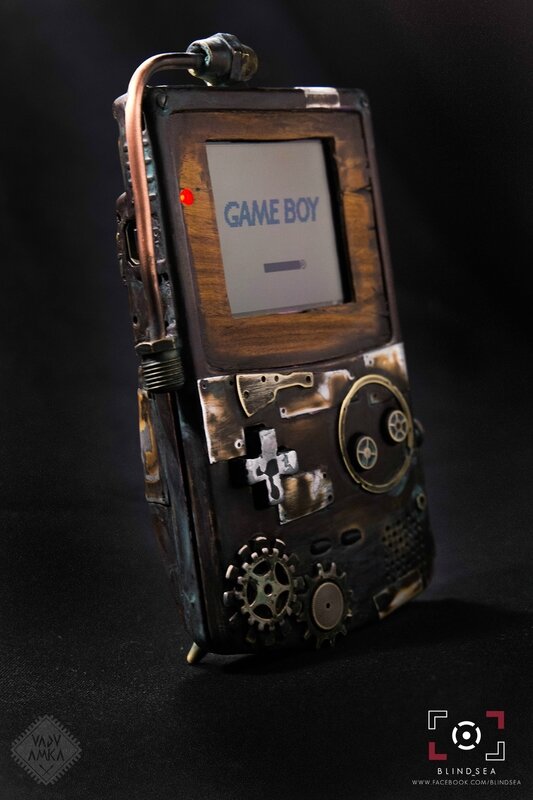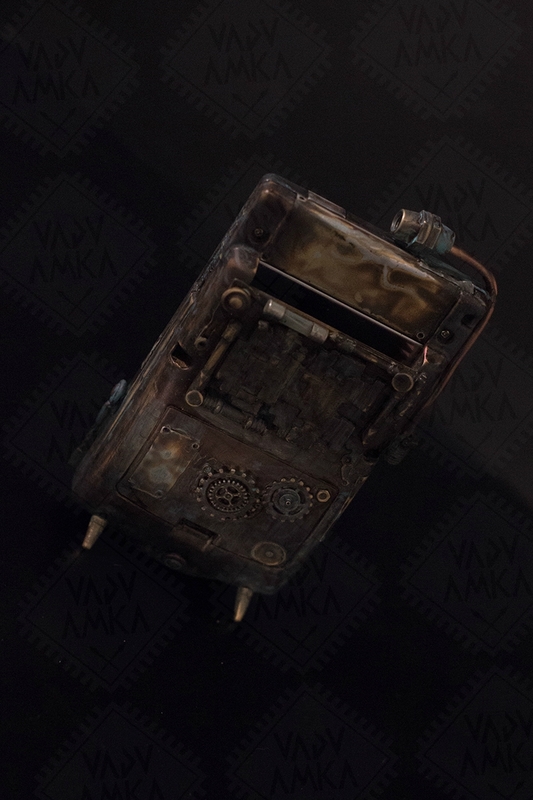 Metal Slug n'est certes pas le thème le plus attendu sur un support Game Boy Advance, mais ce jeu d'arcade à eu au moins le mérite d'être original sur cette petite portable. D'un point de vue matériaux, la coque a été entièrement recouverte de plaques métalliques, brossés et patiné en noir, brun et oxyde. L'effet de rouille a été réalisé à base d'acrylique, rehaussé d'un brossage métallisé. Le rendu donne un aspect camouflage et usé à la fois. Les touches sont celles d'origine. L'écran et les parties en caoutchouc ont été entièrement remplacés par des éléments neufs. Cette console est tout à fait fonctionnelle et prête à partir en guerre !
---
Metal Slug is not the most awaited theme for the Game Boy Advance, but this arcade game is has the merit of being original on this small portable console. On the topic of materials used, the hull was completely covered with metal plates, brushed and weathered in black, brown and oxide. The rusty effect has been done with acrylic paint, enhanced with metallic brushing. The rendering gives it a camouflage aspect while looking used. The buttons are the orignal ones. The screen and caoutchouc parts were replaced with new ones. This console is fully fonctionnal and ready to go war!

Available - Disponible here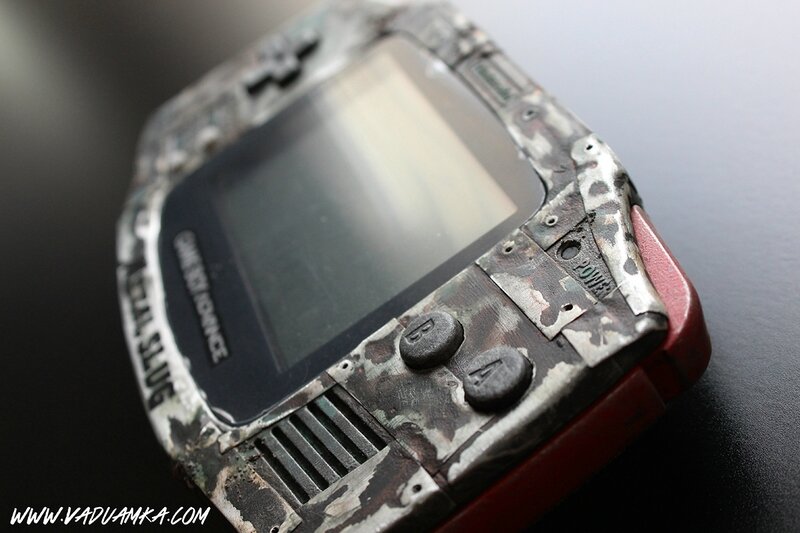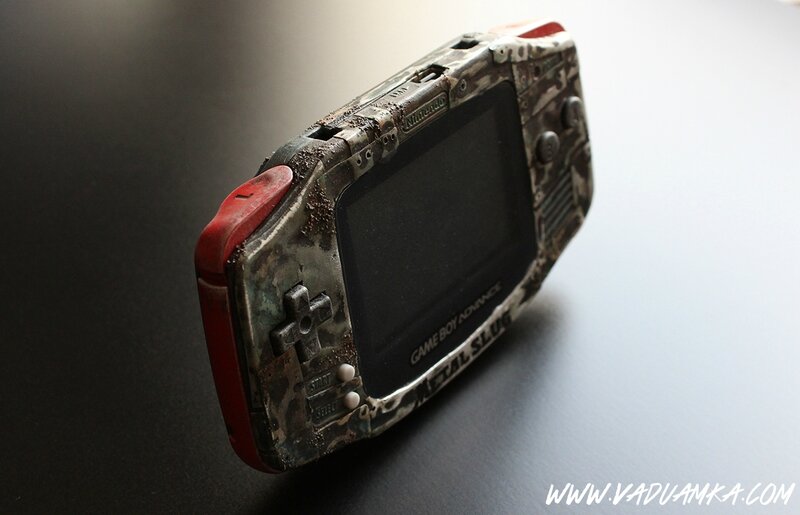 Game Boy réalisée sur commande pour un collectionneur privé.
Thème Super Mario Land et plus particulièrement le niveau « Egyptien » d'où le choix d'une couleur beige proche des pyramides. L'apparence d'une brique poreuse ou calcaireuse est voulu pour rappeler le désert et les constructions antiques. Les touches font un clin d'oeil aux pièces du jeu, quant au cache piles, il est orné d'une très imposante plante carnivore, attention à ne pas y laisser un doigt lors d'une partie. J'allais oublier de mentionner, qu'évidemment la console fonctionne !
Comme beaucoup d'entre vous, je reviens du cinéma. Ce 16 décembre, c'était la sortie de l'épisode VII de Star Wars. Je travaillais depuis quelques semaines sur un projet, pour un cadeau. Et en trainant sur internet, j'ai pu constater que je n'étais pas la seule à avoir eu comme idée de réaliser une console Star Wars. C'est souvent répétitif : du noir, du jaune, le logo, une galaxie, les artworks refaits à l'aérographe (très bien refaits tout de même!) ... et parfois un jouet détourné, comme ce R2D2 super émulateur et la console Faucon Millénium. Je cherchais quelque chose de différent et c'est là que j'ai eu le déclic, en voyant cette épave de Destroyer dans le désert de Jakku, d'ailleurs ce décor a une importance particulière puisqu'il nous rappelle aussi Tatooine. Mais je ne vais pas m'étendre sur l'histoire de la saga.

Like many of you, I return of cinema. This December 16th it was the release of Star Wars Episode VII. I worked for several weeks on a project for a gift. While surfing the Internet, I noticed that I wasn't the only one who had the idea of doing a Star Wars console. It was often repetitive: black, yellow, the logo, a galaxy, the artworks remade with airbrush (and it's very good anyway!) ... And sometimes a "hijacked toy", as R2D2 super emulator and the Millennium Falcon console. I was looking for something different and it was when I saw the new Star Wars, and particularly when I saw the wreck of a Destroyer in the Jakku's desert. Moreover, this decor is particularly important because it also reminds us Tatooine. But I will not talk about the saga, it's not the point.

Il m'aura fallu une trentaine d'heures pour en voir la fin. J'ai martelé de l'aluminium, poncé et cloué, j'ai même été acheter de l'étain en feuille pour le faire fondre. Je me suis vraiment amusée sur cette réalisation !

It took me thirty hours to see finaly the end. I hammered aluminum, sanded donw and nailed ! I was even bought tin sheets to melt it. I really had fun on this realization !

Je remercie l'excellent Joffrey qui ne cesse de surprendre dans ses divers travaux de customs de jouets. C'est un peu grâce à lui que j'ai aussi osé me couper la main et faire une nuit blanche à tester de nouveaux matériaux.

Star Wars Logo - TM & © Lucasfilm Ltd. All Rights Reserved
Console Game Boy Advance, réalisée sur le thème des Chocobos issus de l'univers Final Fantasy.
Exemplaire unique.
Couleur : signal white et melon yellow. Finition vernis mat UV.

Game Boy Advance console, inspired by the theme of the Chocobos from Final Fantasy universe.
Unique model.
Color: white and melon yellow signal. Finishing with UV matt varnish.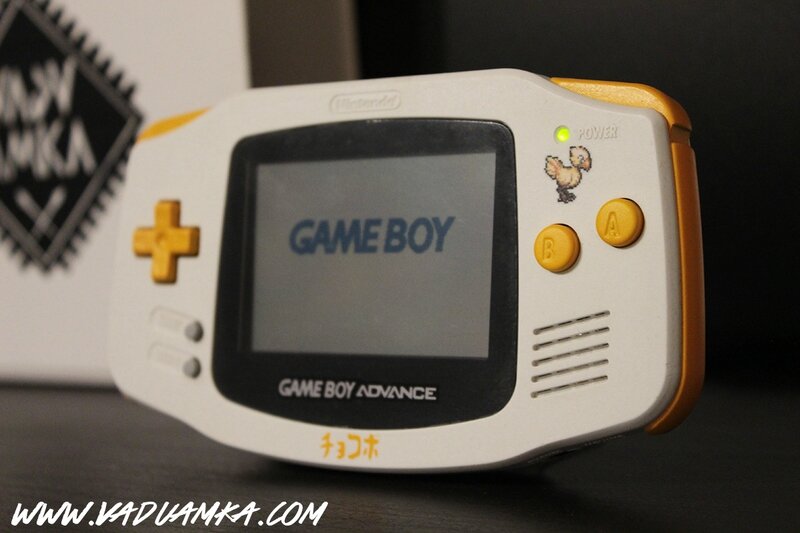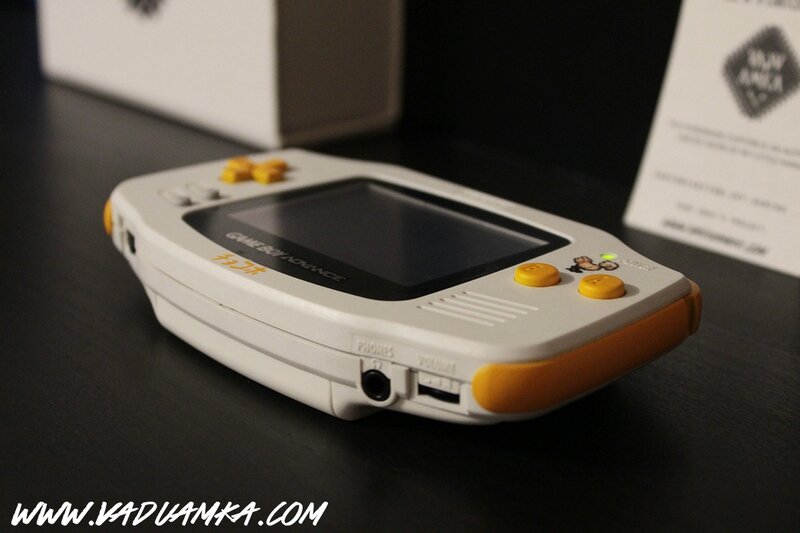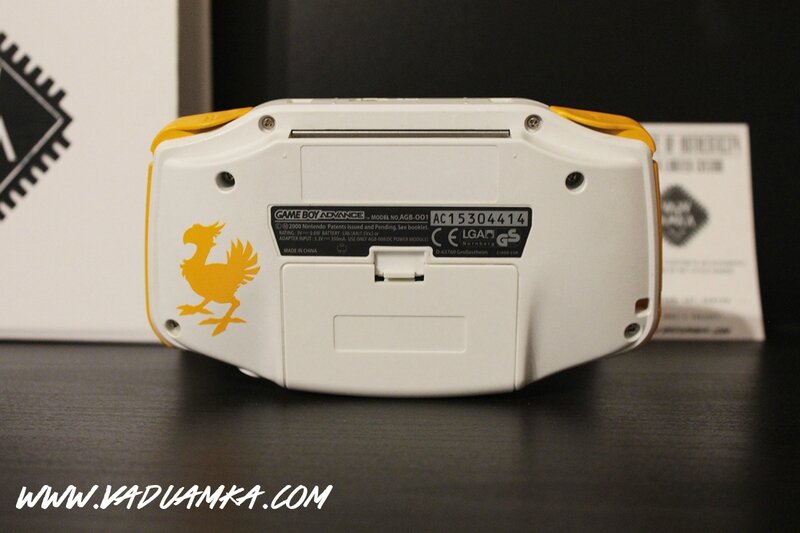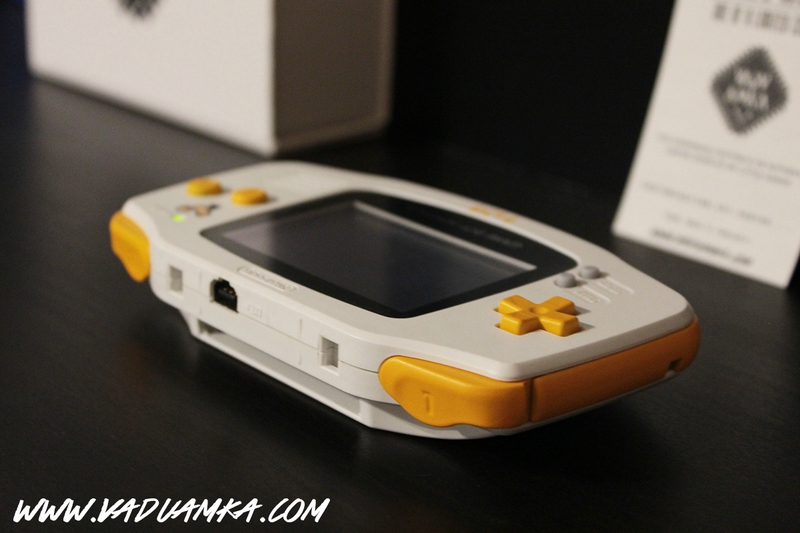 Nouvelle console sur le thème de Pokémon, il s'agit cette fois des ruines Zarbi (Unown en anglais), La console a été réalisé pour un certain "Gogetoad", son pseudo est écrit en alphabet Zarbi au dos de la console. Les boutons A et B sont eux aussi déclinés de la même façon. A l'avant de la console on peut reconnaitre la carte de Kanto et à l'inverse derrière, Johto. Pour la petite annecdote, j'ai réalisé en 2014 une console Pokémon rouge et bleue et Togepi, annonçant la suite de la série de manière chronologique par rapport à la série TV et aux jeux vidéo. Cette console reprend donc l'univers de Or et Argent... :) Je réserve autre chose pour Suicune.

Le but de cette création était de donner l'illusion d'un objet antique et mystérieux issu des ruines.

Et si l'envie vous prend de rejouer à Pokémon en 2019 sur Android, jetez un oeil à ce top 6 des applications en rapport avec la franchise. Et oui ! Il n'y a pas que Pokémon Go dans la vie :)


---
New console on Pokemon's theme ; This time it's about Unown Ruins. This console has been made for "Gogetoad", his nickname is written in Unown alphabet in the back of the console. A and B buttons are also written the same way. On the front of the console, we can easily recognize Kanto's map, wheareas Johto's is on the back. One small anecdote: in 2014 I had made another Pokemon console (blue, red and Togepi), annoncing that this serie would continue chronologically and follow the TV show and video games. Thus, this console is using Gold and Silver universe... émoticône smile I am going to do something else for Suicune.

The purpose of this creation was to give te illusion that it's an old and mysterious artefact found in the ruins.