La console Playstation 4 : Call of Duty: WWII , véritable vétéran de guerre ?

Afin de réaliser quelque chose de nouveau et éviter le camouflage vu et revu ou de la découpe avec leds, j'ai choisi d'illustrer ce thème de "guerre" avec des impacts incrustés dans la coque de la console, laissant penser à une plaque métallique criblé de balles.
Réalisation des impacts de balles en résine et plastique. Peinture Acrylique avec finition UV semi-mat.

© 2017 Activision Publishing, Inc. ACTIVISION, CALL OF DUTY, MODERN WARFARE, CALL OF DUTY MODERN WARFARE, CALL OF DUTY BLACK OPS, CALL OF DUTY GHOSTS, CALL OF DUTY ADVANCED WARFARE, CALL OF DUTY INFINITE WARFARE, et le logo CALL OF DUTY WORLD LEAGUE sont des marques commerciales de Activision Publishing, Inc.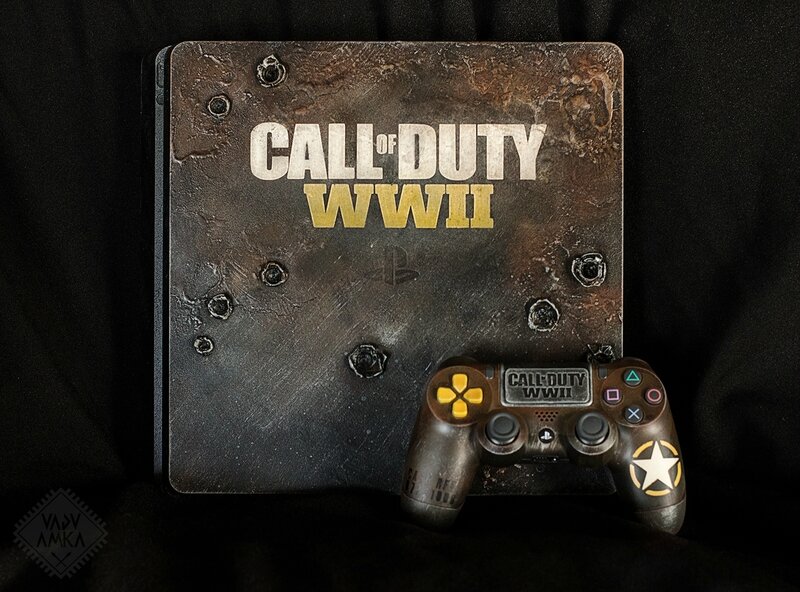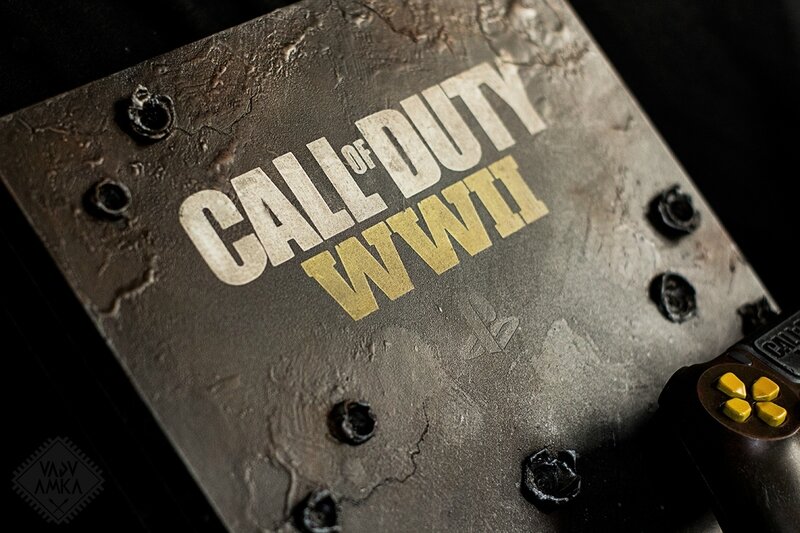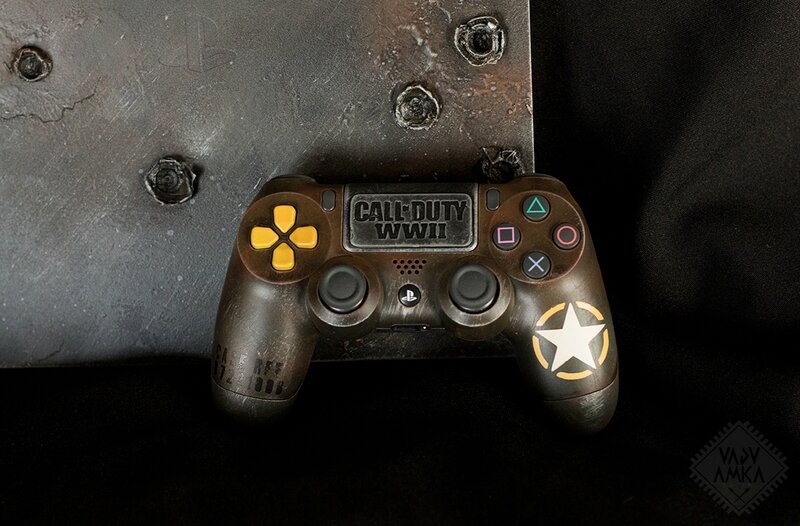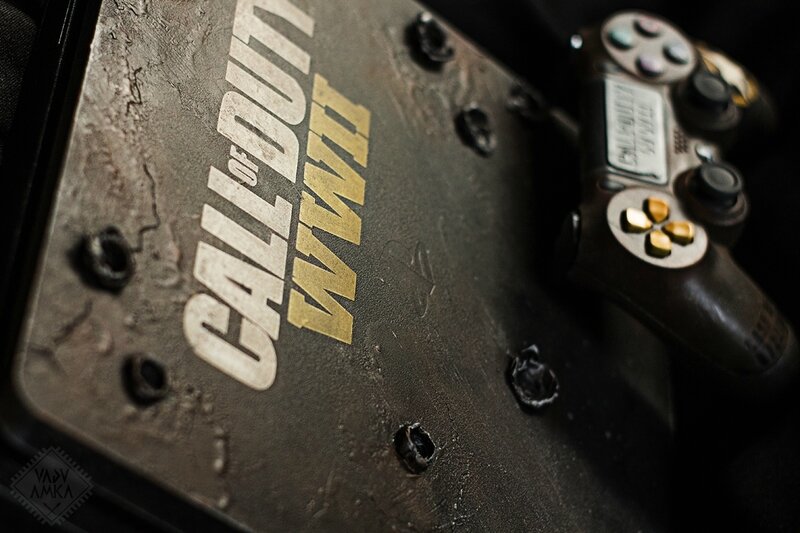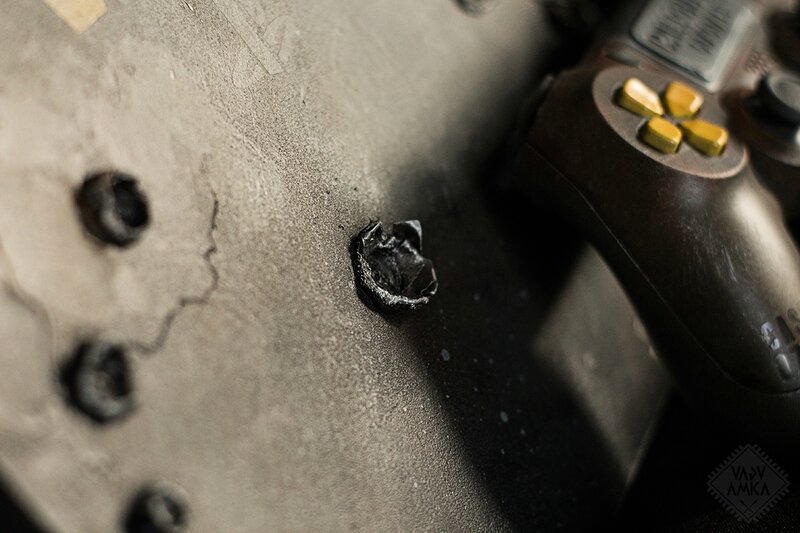 Projet promotionel réalisé pour la sortie du jeu The Evil Within 2 sur Playstation 4. Elle est a gagner jusqu'au 20 octobre sur la page Facebook de Smartoys ! Peinture acrylique nature white, signal white et teinte gris "chaud". Effet barbé gris / blanc.
Finition version UV mat.
Modèle unique, non destiné à la vente.

© 2017 Bethesda Softworks LLC, a ZeniMax Media company. All Rights Reserved. All other trademarks or trade names are the property of their respective owners. All Rights Reserved.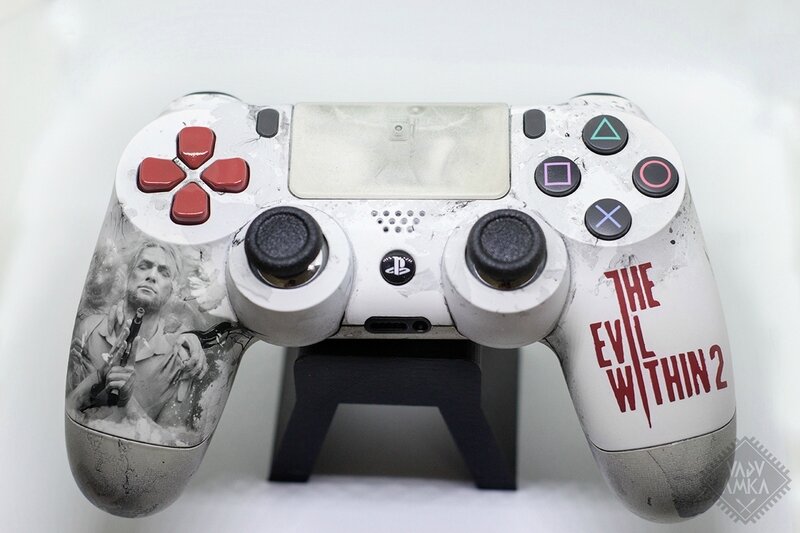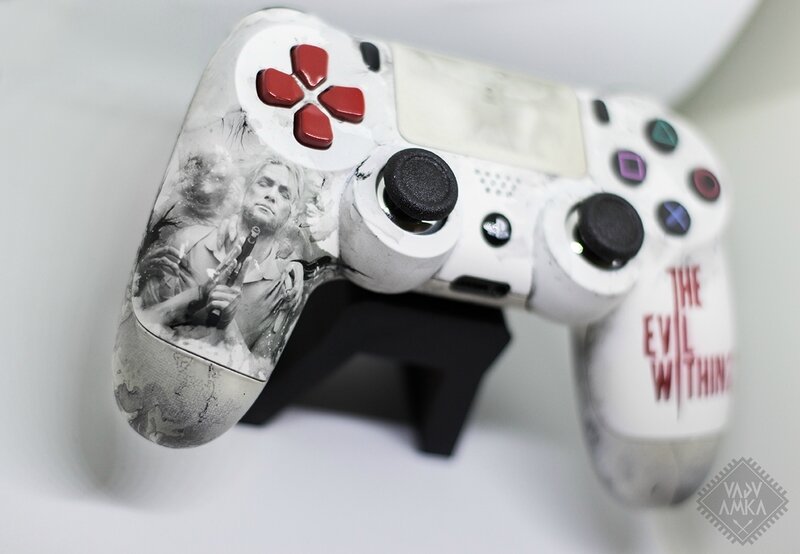 Customisation d'une Super Nintendo sur le thème de StarFox 2 pour la soirée LGX Retro Night à Luxembourg City. Peinture acrylique du logo Super Nintendo, vernis UV Mat avec sous couche aux pigments luminescents, ainsi la console brille la nuit ! Logo réalisé en plastique.
Exemplaire unique, promotionel.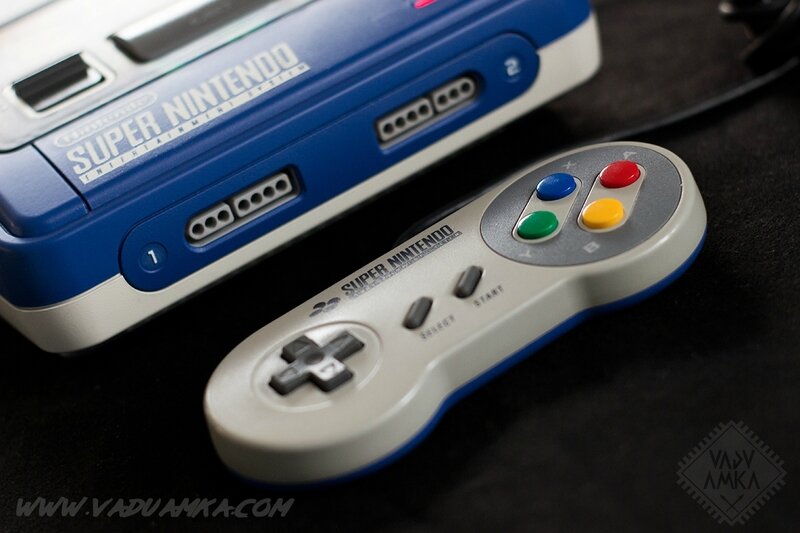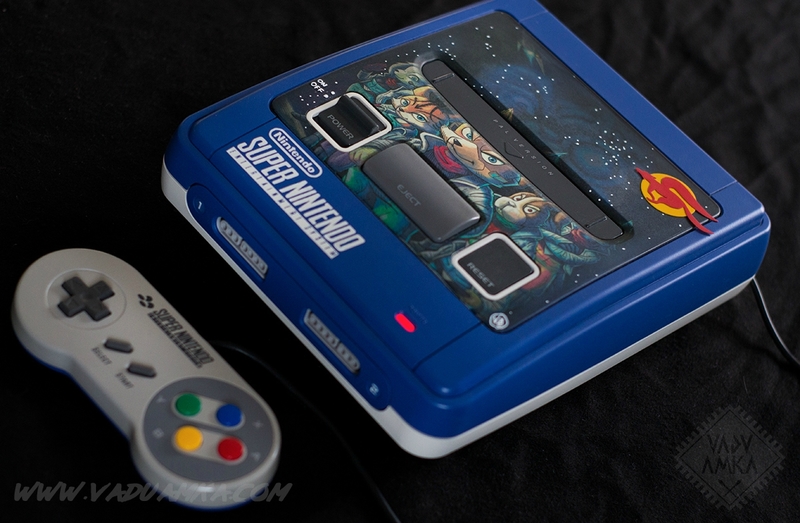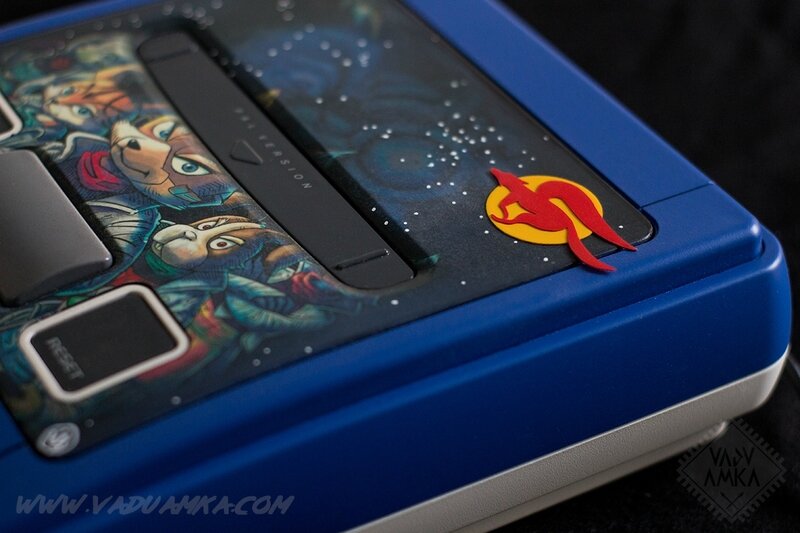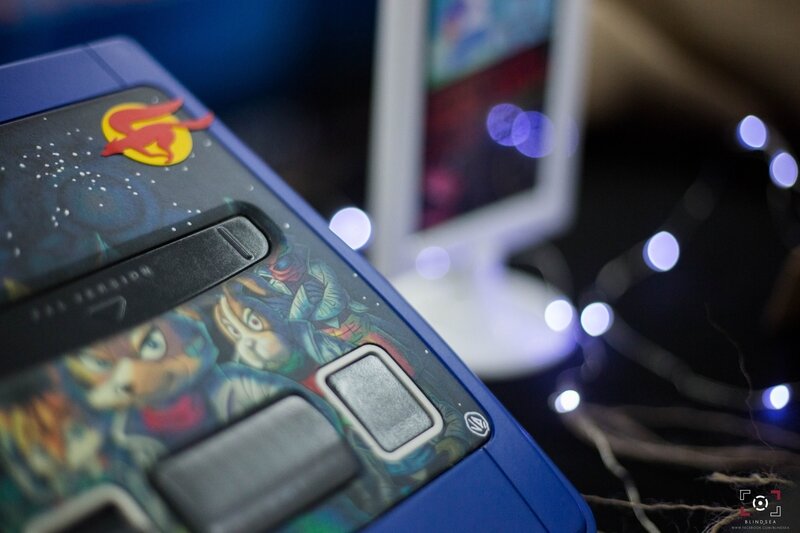 L'album de l'event sur Facebook, avec photo du workshop :
Double projets sur Playstation 4 et Xbox One S pour le Luxembourg Gaming Xperience qui se tient à Mondorf ce 12 , 13 et 14 mai.

Au programme, le premier tournoi League of Legends au Luxembourg, du streaming tout le week-end, du rétrogaming avec des bornes d'arcades, de la réalité virtuelle , un concours cosplay organisé par Luxcon et la présence du champion du monde de FIFA de même que Melania Mylioti, championne de Counter Strike ! Du beau monde pour la deuxième édition du Luxembourg Gaming Xperience (LGX).

NOT FOR SALE.
Luxembourg Gaming Xperience powered by SATURN Luxembourg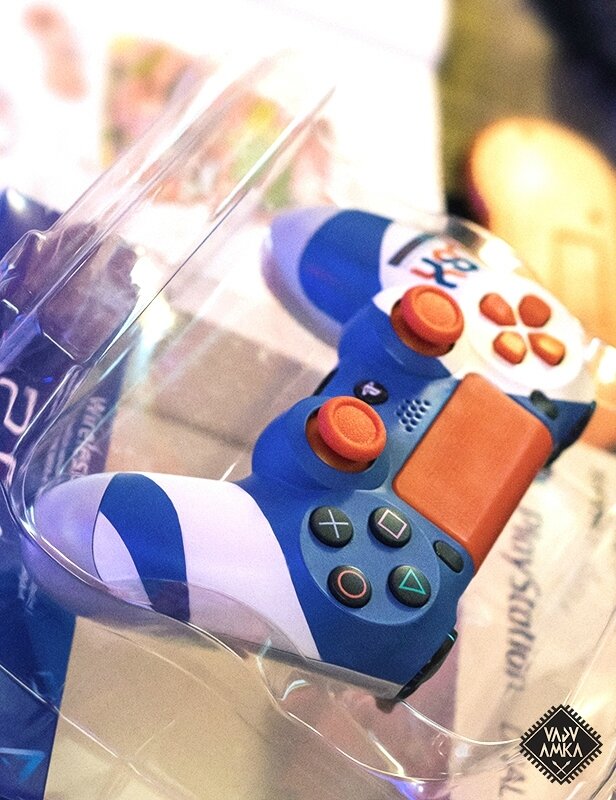 Réalisation unique.
Bois, résine et acrylique.
Console : Nintendo Classic Mini: Nintendo Entertainment System
30 jeux officiels préinstallés*

Pour ceux qui ne suivent pas l'actualité : La console Nintendo Classic Mini: Nintendo Entertainment System est une version miniaturisée de la novatrice NES, sortie à l'origine en 1986 en Europe (PAL).
Si vous n'avez rien prévu ce jeudi 2 mars à partir de 21h, sachez que Media Markt organise une soirée de lancement hypé Nintendo pour fêter la sortie de la Switch. Elle sera officiellement disponible partout en Belgique le lendemain. Mais ce n'est pas tout, j'y suis conviée pour une petite exposition car The Legend of Zelda : Breath of the Wild est aussi dans la place et, pour cela, on sort l'artilerie lourde avec un custom unique de Mini Nes en bois qui sera offerte à l'une des personnes ayant précommandés la Switch !

* © Nintendo © ARC SYSTEM WORKS © BANDAI NAMCO Entertainment Inc. © CAPCOM CO., LTD. TOUS DROITS RÉSERVÉS © KOEI TECMO GAMES CO., LTD. Tous droits réservés. © Konami Digital Entertainment © SQUARE ENIX CO., LTD. Tous droits réservés. © TAITO CORPORATION 1986, 2008 TOUS DROITS RÉSERVÉS.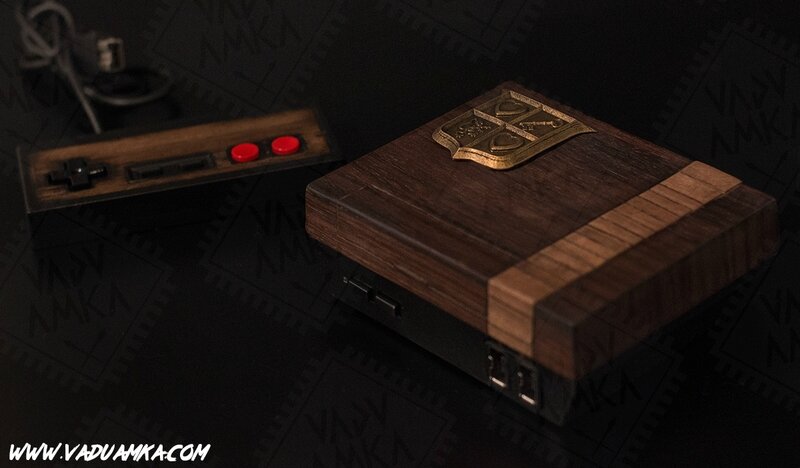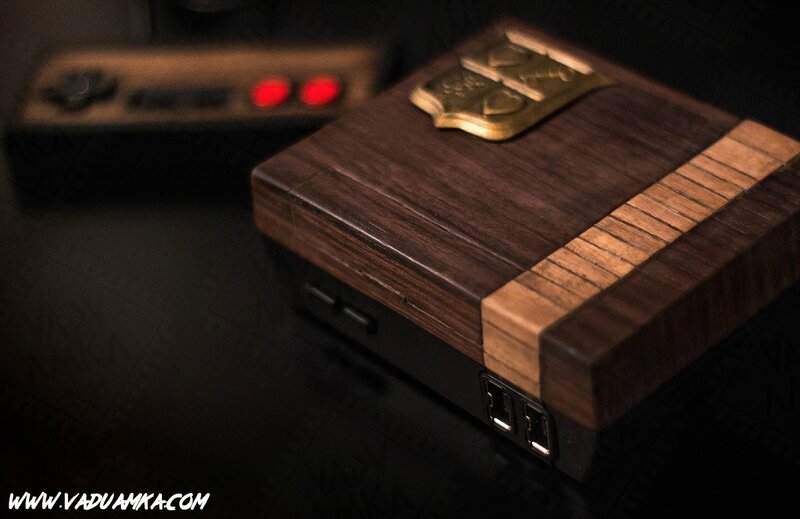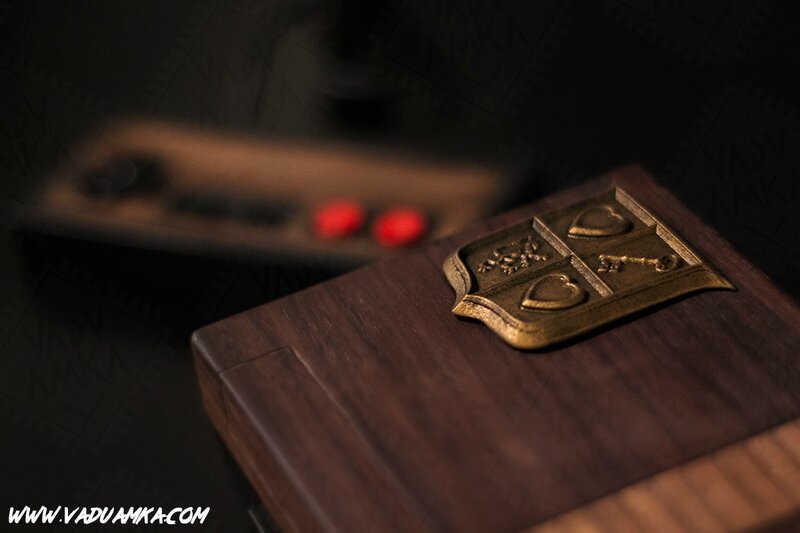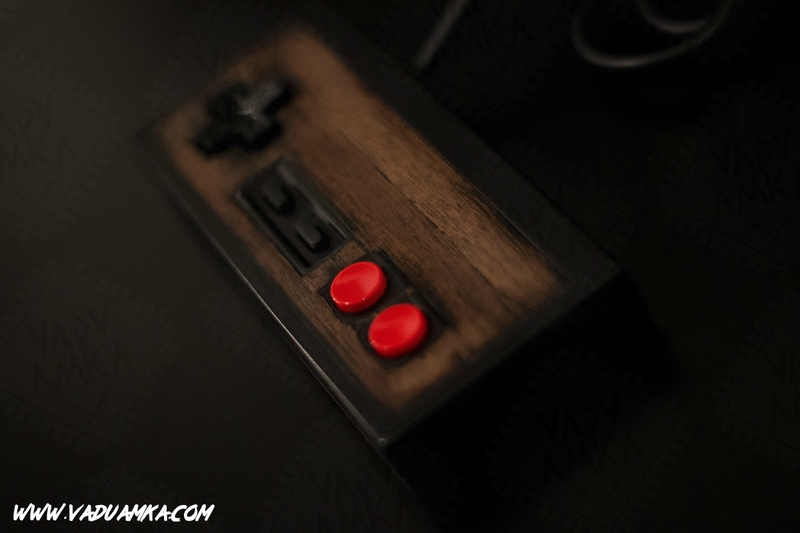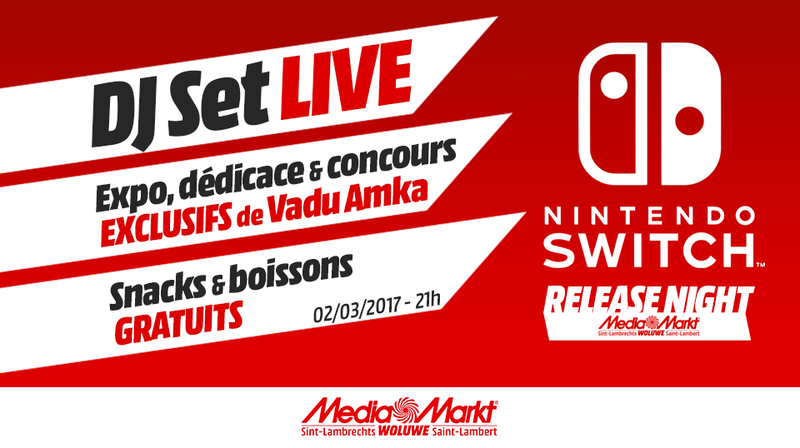 Halo Wars 2 sort ce 21 février 2017 et c'est une excellente raison pour encore une fois travailler sur la franchise Halo ! Pour réaliser cette pièce, je me suis entièrement fondée sur la couleur rougeoyante du logo. C'est ce petit "halo" de lumière qui m'a donné envie de me surpasser ! Pour rappel, j'ai aussi collaboré sur une console Halo 5 fin 2015 ! Et c'était assez sympa d'inaugurer ainsi la génération actuelle de console. (C'était mon premier custom sur XBOX ONE). D'un point de vue détails : les plaques de couleurs sont en léger relief et la coque de la manette est un mélange de métal et d'acrylique.

Et Pssssh.... Elle est à gagner ici

Halo Wars 2 © 2017 Microsoft & Microsoft Studios All Rights Reserved.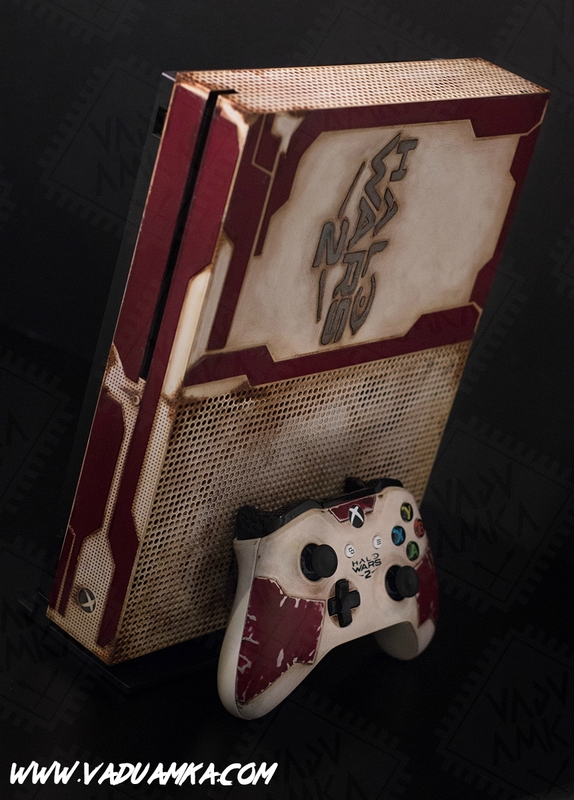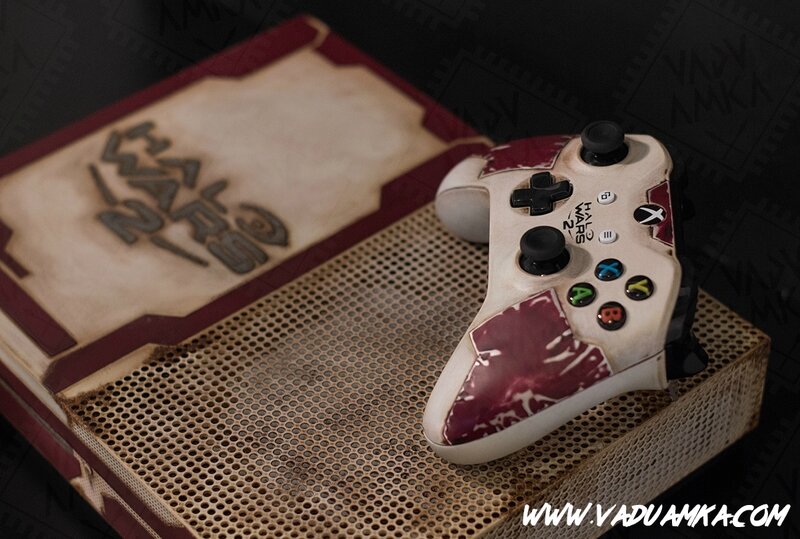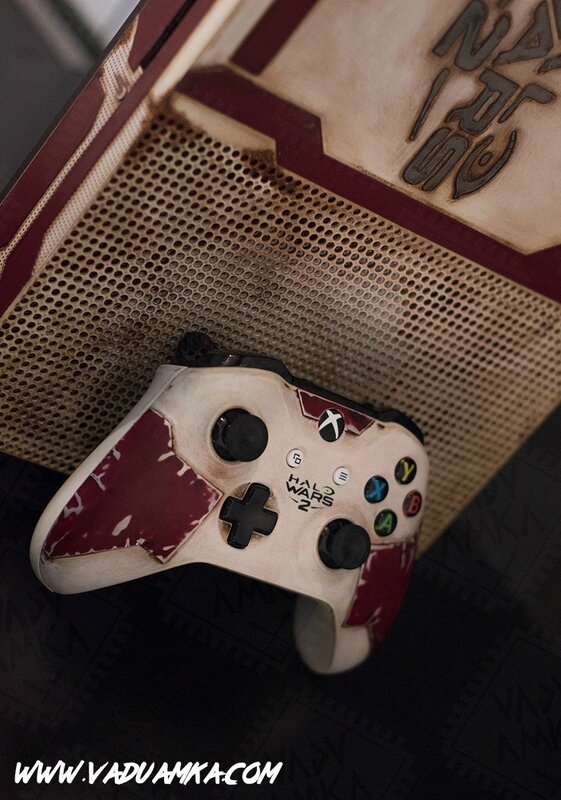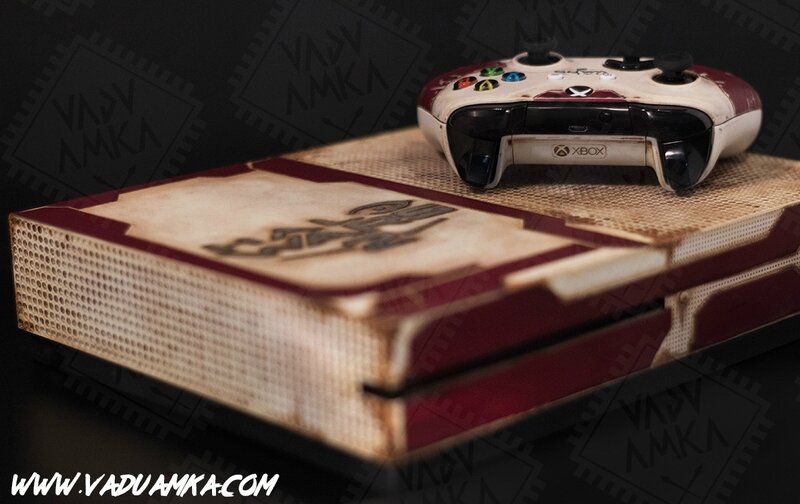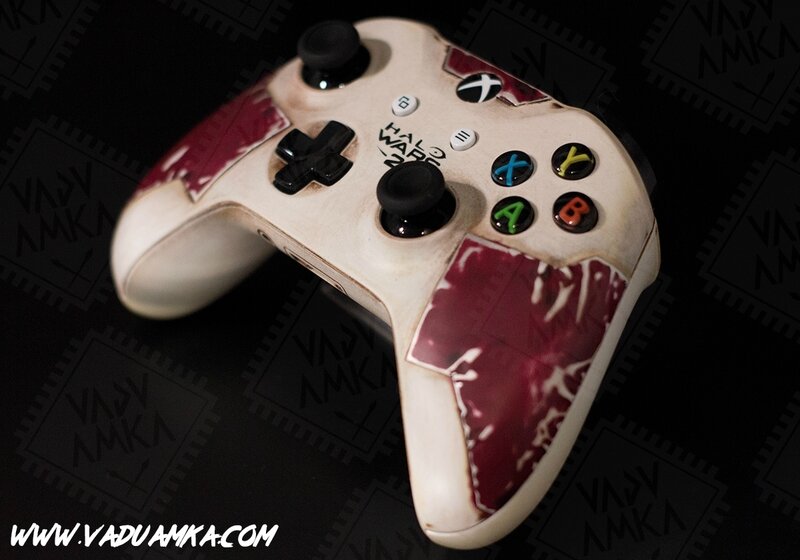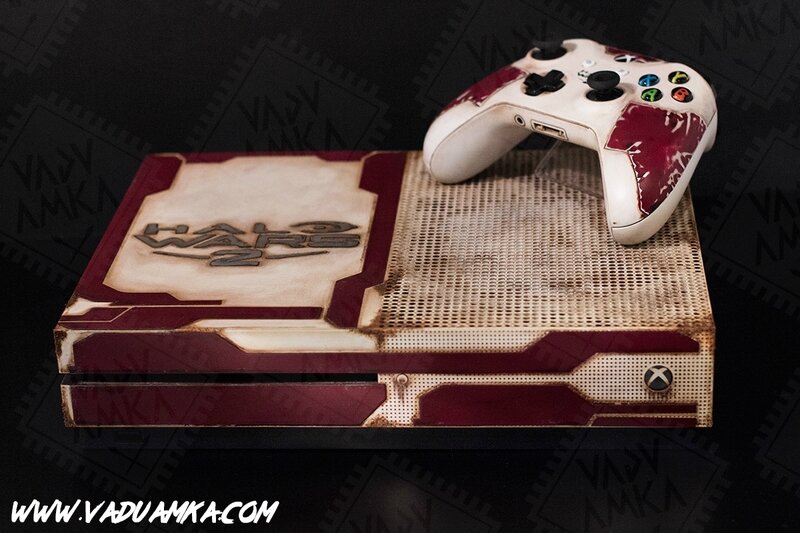 En projet depuis début janvier 2016, il m'aura fallu une année entière pour l'aboutissement de cette console. C'est elle qui détient actuellement le record de temps pour sa création. Ce sont les recherches, croquis et essais qui ont pris près de 1/3 de mon planning.

La partie supérieure de la console a été réalisée en une variété de palissandres et son port cartouche en essence de merisier. Comme le bois est un matériau vivant, il se rétracte et sa teinte peut varier dans le temps. J'ai passé plusieurs semaines à faire sécher mes pièces. (à poncer , vernir, poncer...) et observer son évolution. Les différents ornements sont réalisés en résine et peinte à la main et 80% de la coque a été sculptée. Les boutons et le port cartouche sont en métal. La manette possède une peinture oxydée et une plaque en métal circulaire avec un effet usé.

Elle appartient déjà à quelqu'un et n'est pas à vendre.
---

Started in January 2016, this project took me a year to be finished. This console holds the record of the longest creation time. Researches, sketches, and trials took almost one third of my planning.

The top of the console has been made with rosewood and the cartdrige port is in cherry wood. Like any living material, it can retract itself and its color can change over the time. I spent many weeks drying the various pieces (sanding, varnishing, sanding...) and to observe its evolution. The various decorations have been made in resin and hand-painted while 80% of the shell has been sculpted. The buttons and cartridge port are in metal. The controller has an oxydized paint and a circular metal plate with a used finish.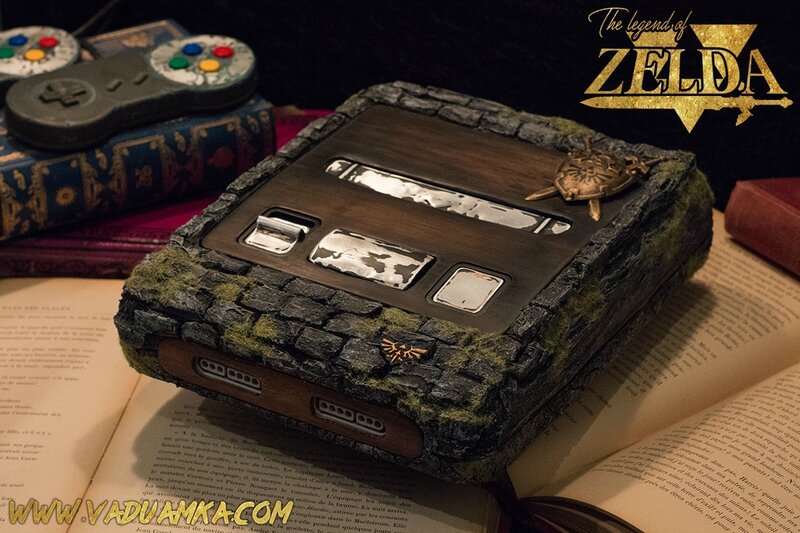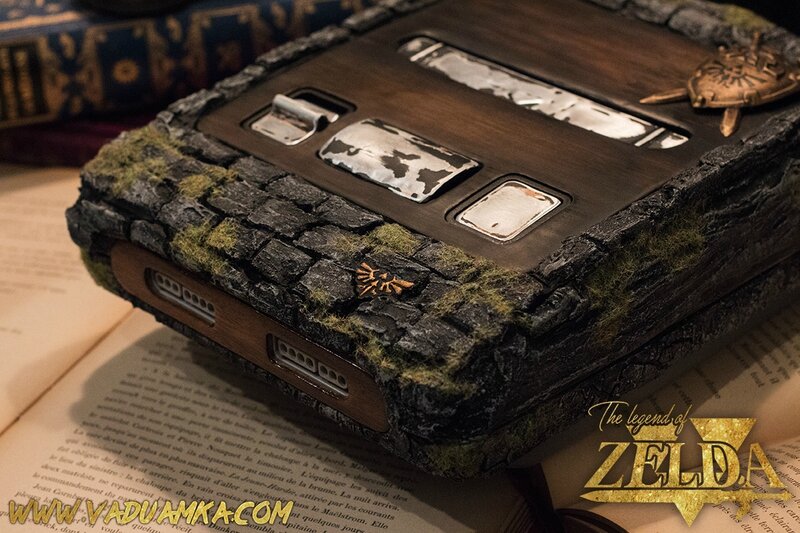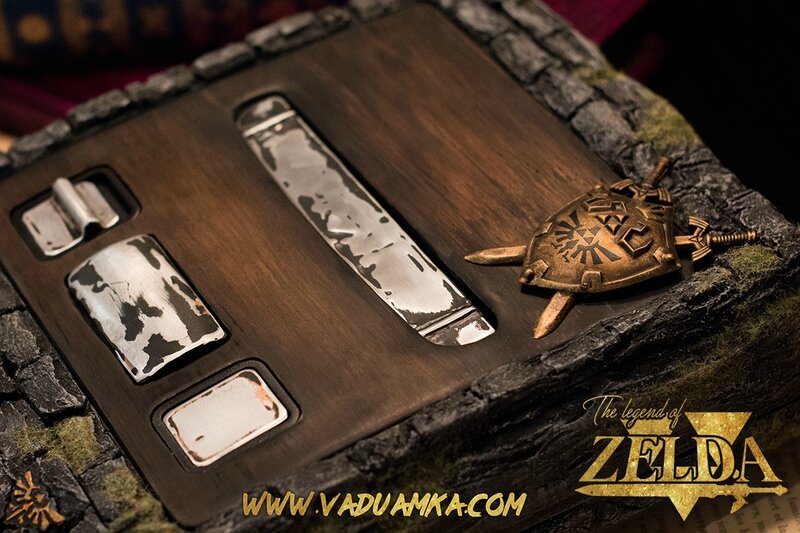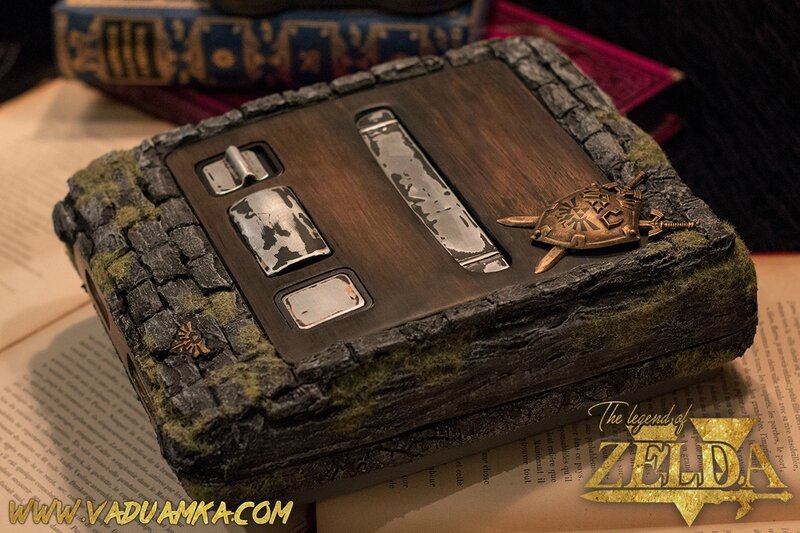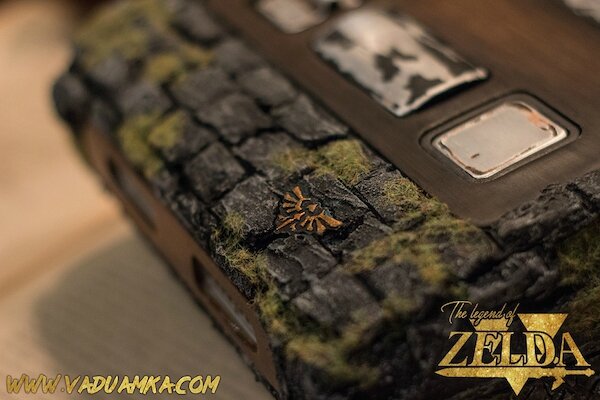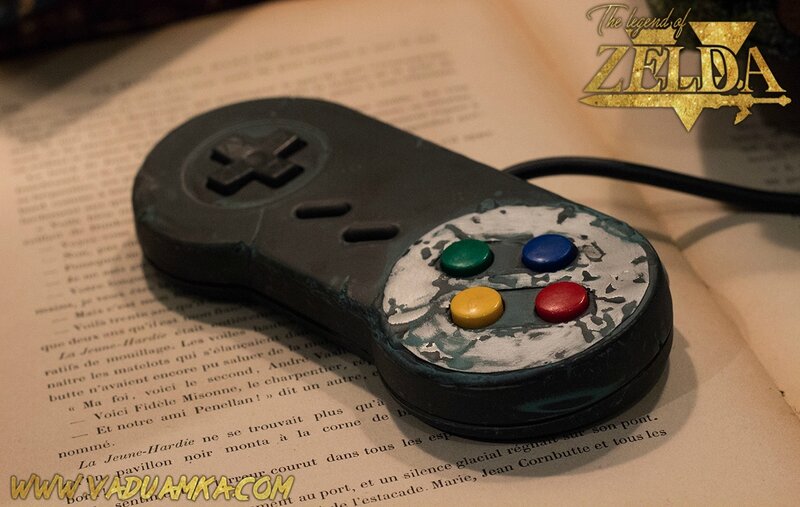 PS4 Custom Faceplate (Only) The Witcher 3 Wild Hunt.
Old exotic wood / Handcrafted
Satin varnish and waxed wood
(2017) Unique piece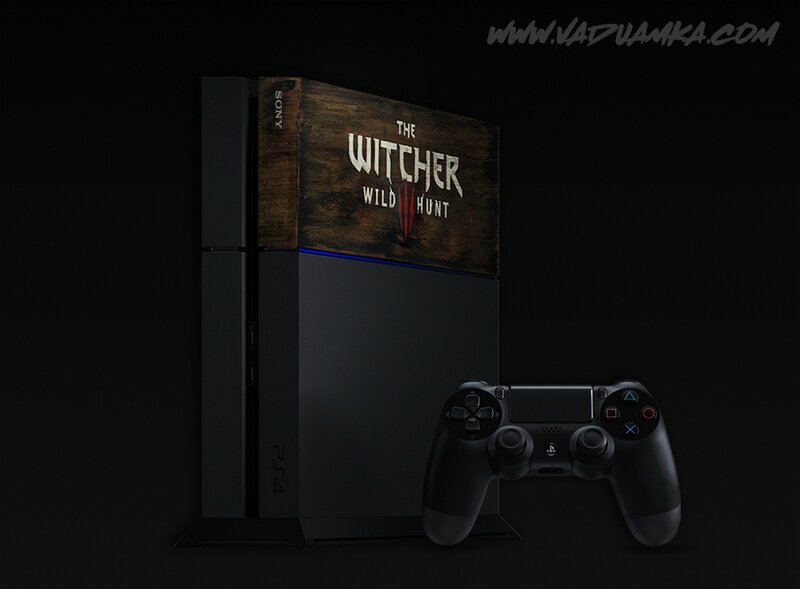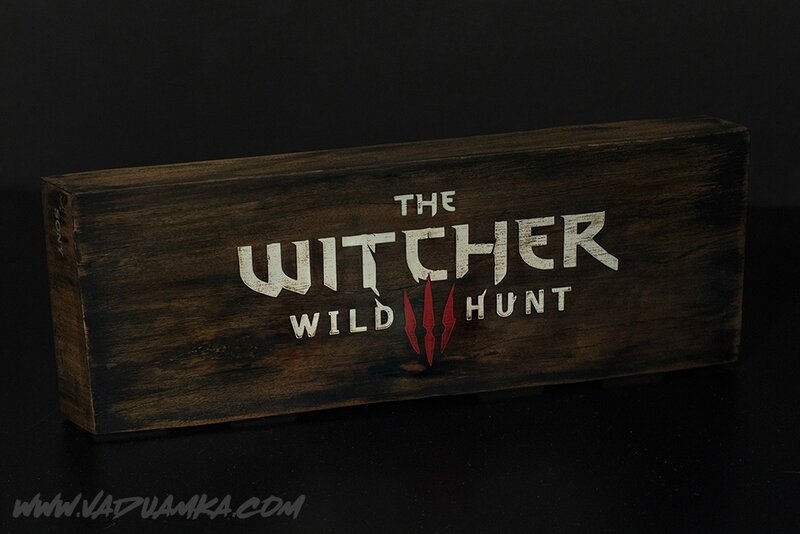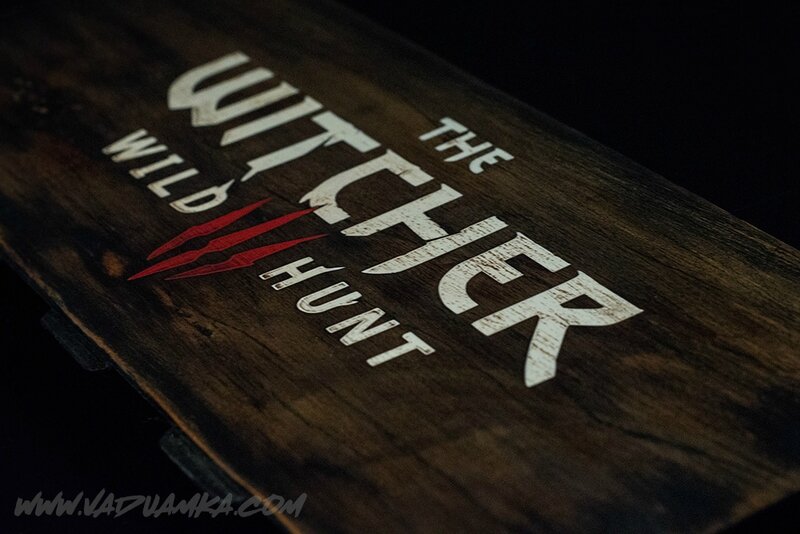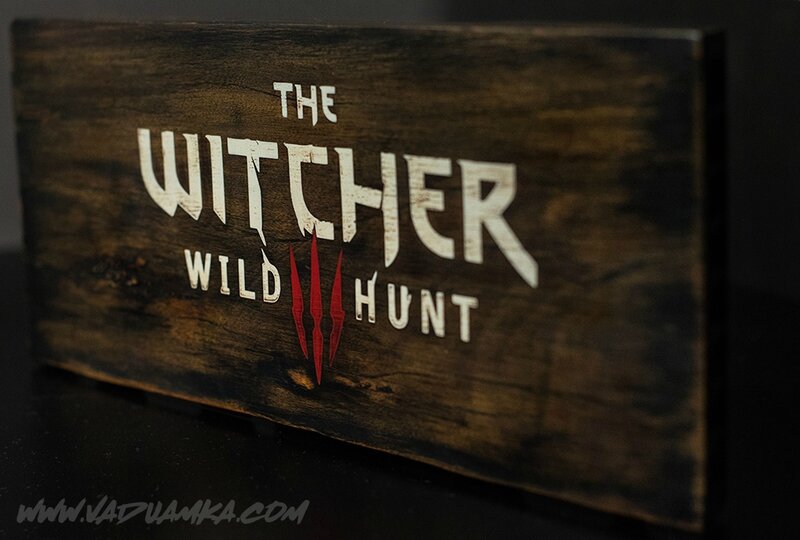 Réalisation d'une pièce unique pour exposition :
XBOX ONE S sur le thème de Final Fantasy XV. [Royal Mysterious Chest]

Plusieurs artistes ont contribués à cette exposition avec l'aval de Square Enix et Microsoft. L'expo située à Châtelet sera normalement accessible pendant 10 jours. Aux côtés des oeuvres, il y aura notamment des originaux et un tas de surprises à venir découvrir sur place. Une partie de la salle à l'étage est même dédiée à la démo du jeu.

Pour ma partie : en ce qui concerne la création sur console, il s'agit d'un "coffre" assez discret, orné de quelques motifs en acanthes stylisés qui sont inspirés du trône royal. Le design est influencé par ce que l'on peut voir comme architecture assez diversifiée dans le royaume de Lucis.
Matériaux : bois de chêne, laiton, métal, résine et cuirette (tannage végétal). La Xbox One fonctionne et possède une manette assortie, portant fièrement le XV en relief.

Adresse de l'exposition : 12 Rue de la Ferronnerie, 75001 Paris, France

NB: Je n'ai réalisé aucune autre XBOX ONE sur le thème de Final Fantasy XV.

---

Production of a unique piece for exhibition:
XBOX ONE S made on the theme of Final Fantasy XV.

Many artists have contributed to this exhibition with the endorsement of Square Enix and Microsoft. Located in Châtelet (Paris), the exhibition will be accessible for 10 days. Apart from artworks, there will be original pieces and many surprises. On the second floor, part of the room will be dedicated to the game's demo.

For my part, regarding creation on console, it is a discrete looking chest, decorated with stylish acanthus patterns inspired by the royal throne. The design was influenced by the various architecture we can see in Lucis kingdom. Materials : oak wood, brass, metal, resin, letherette. This Xbox One is fully functional and comes with an assorted controller proudly wearing the XV in relief.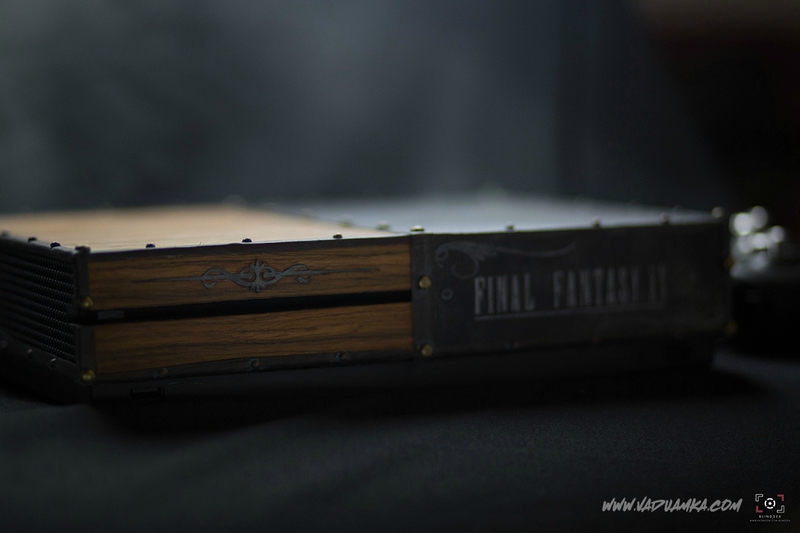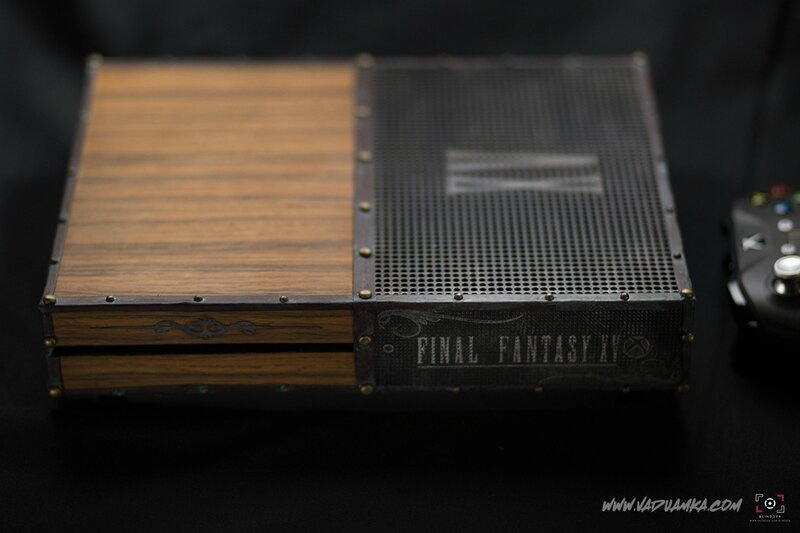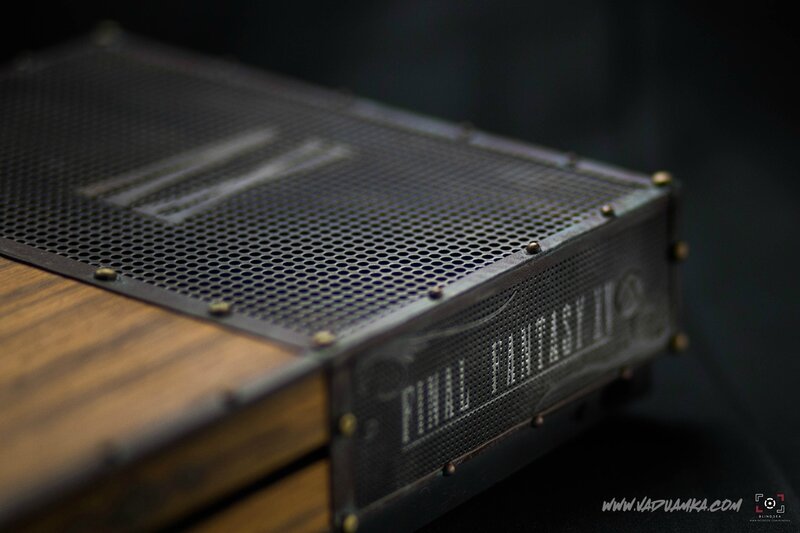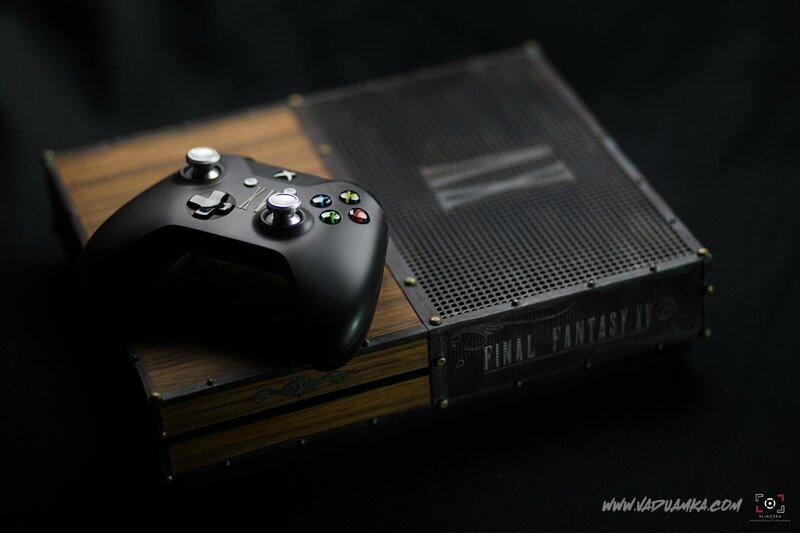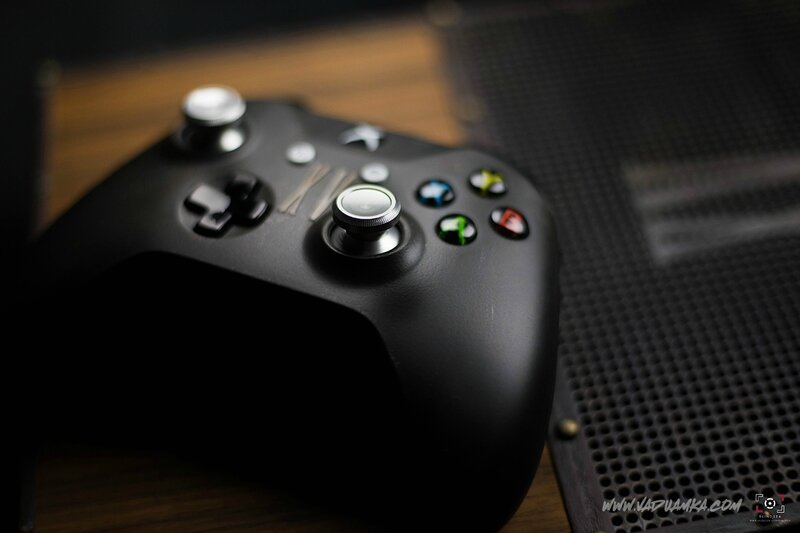 (2016)
GameBoy cartridge customized with acrylic and resin, epoxy (framed, 25 x 25 cm).
In exhibition : During Made in Asia ( Brussels - BE ) and in the RE-PLAY Festival (near Cannes - FR )

Sold