" Oui dans Super Mario Land 2: 6 Golden Coins ! "

Alors que Mario + Rabbids : Kingdom Battle, le crossover surprise sur Nintendo Switch déboulait cet été; je m'attelais dans mon atelier à achever ce petit gars moustachu, doté de sa nouvelle combinaison... Lapin Crétin ! Une pièce unique réalisée pour Smartoys.

Objet promotionel non destiné à la vente.

Dimension : 21cm de haut
Matériaux : résine, acrylique, epoxy
Cloche en verre et socle en bois.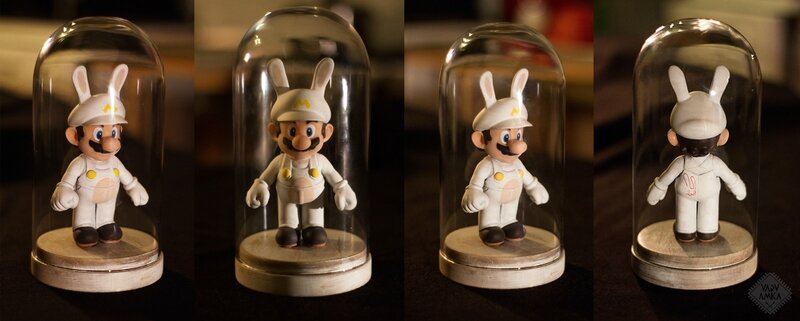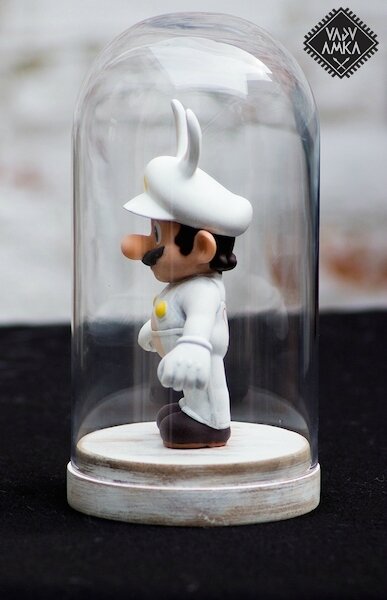 BONUS : WORK IN PROGRESS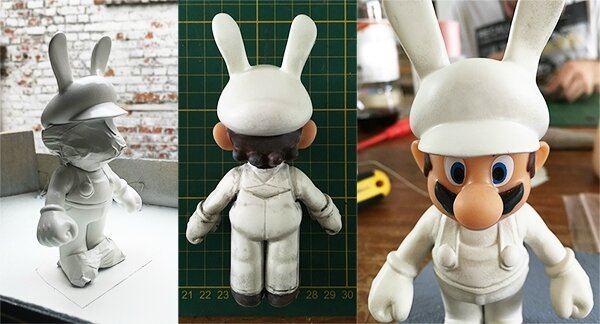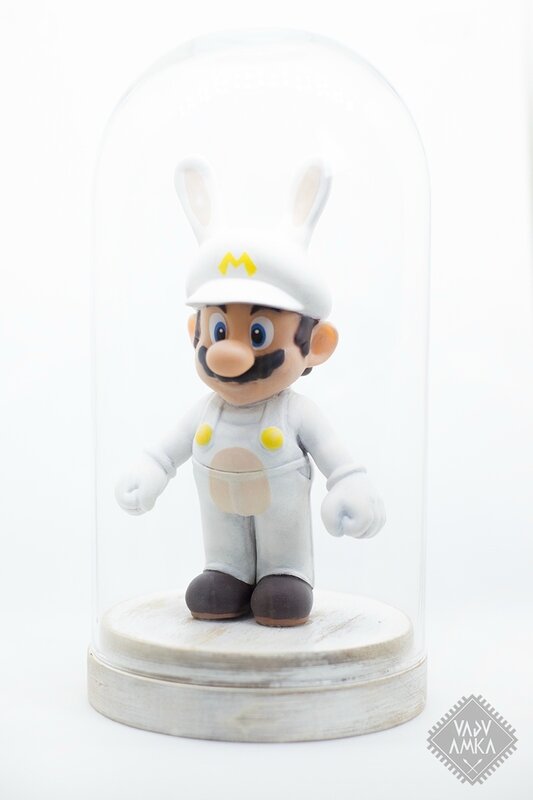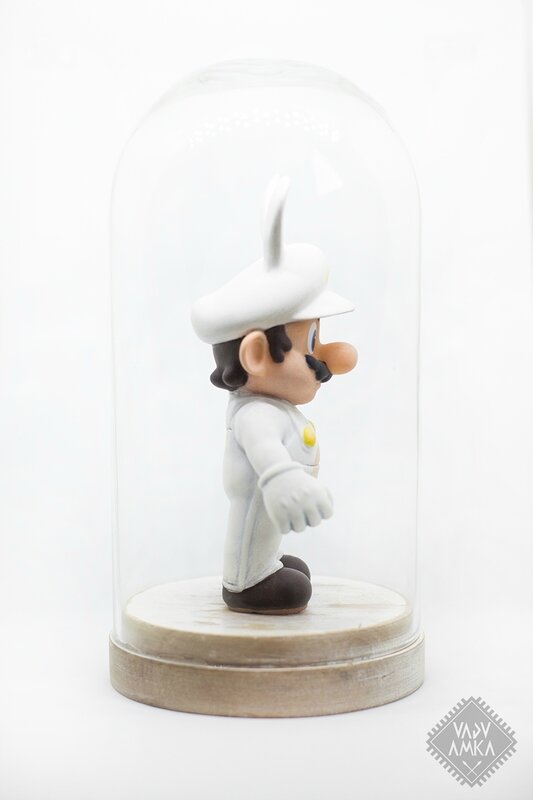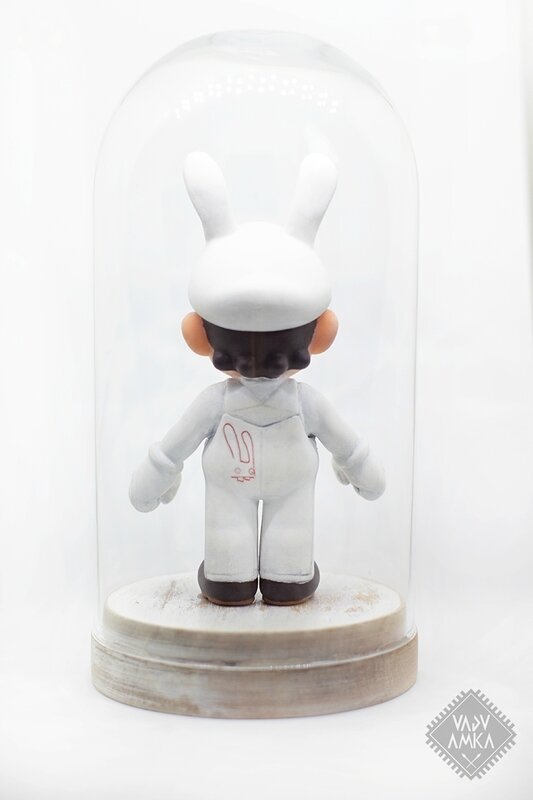 Game Boy réalisée sur commande pour un collectionneur privé.
Thème Super Mario Land et plus particulièrement le niveau « Egyptien » d'où le choix d'une couleur beige proche des pyramides. L'apparence d'une brique poreuse ou calcaireuse est voulu pour rappeler le désert et les constructions antiques. Les touches font un clin d'oeil aux pièces du jeu, quant au cache piles, il est orné d'une très imposante plante carnivore, attention à ne pas y laisser un doigt lors d'une partie. J'allais oublier de mentionner, qu'évidemment la console fonctionne !
Dimensions : 30x30cm Profondeur : 3,5cm
Acrylique et bombe sur toile , 3 modèles uniques , signés.
Toiles disponibles en ligne chez KOCHI Gallery, cliquez ici .
Paintings available online at KOCHI Gallery, here.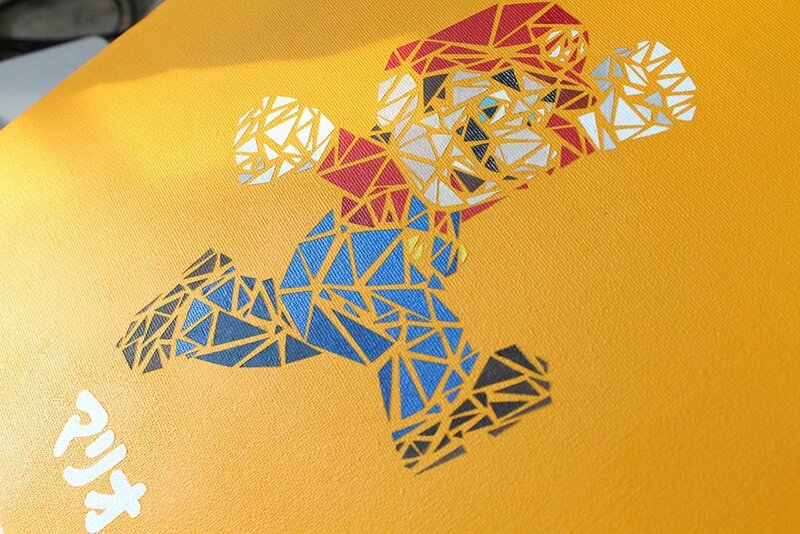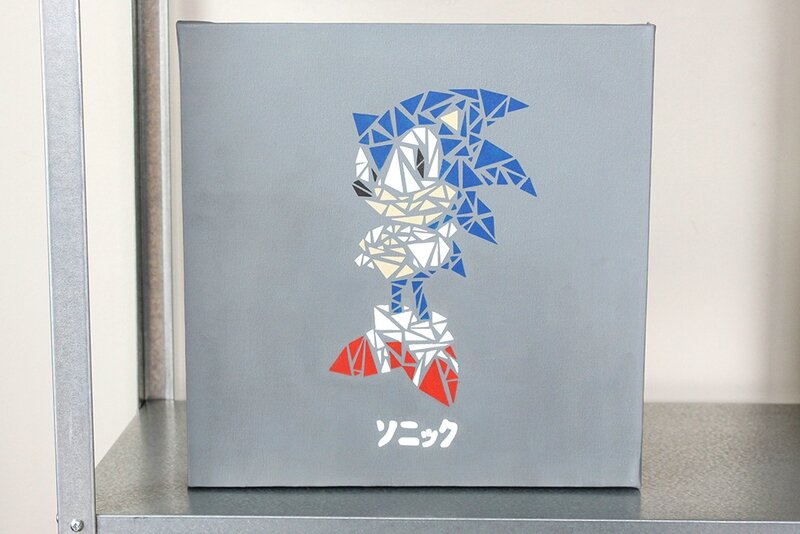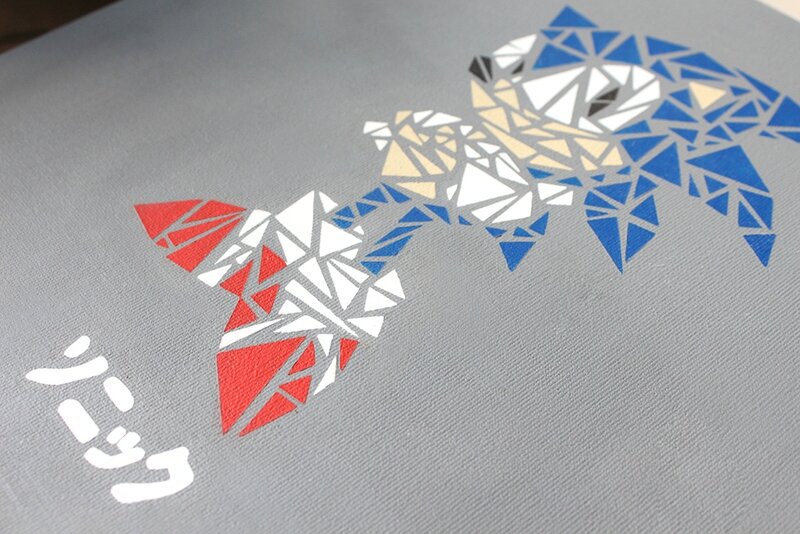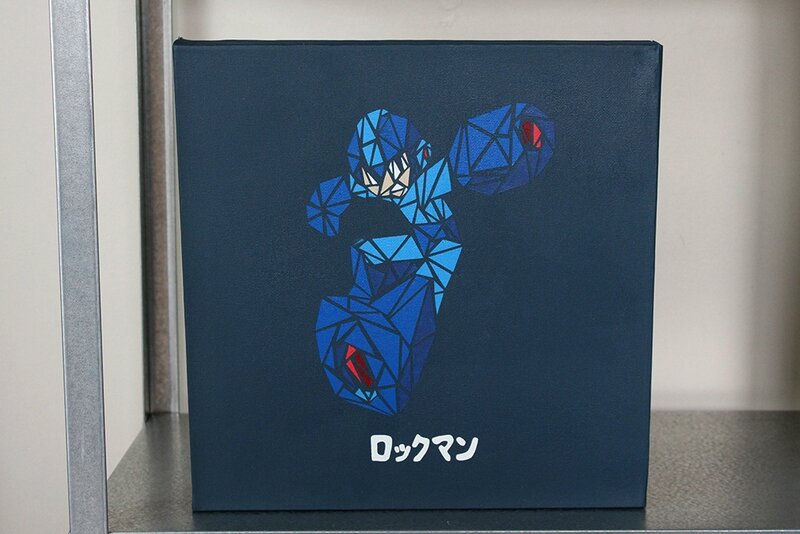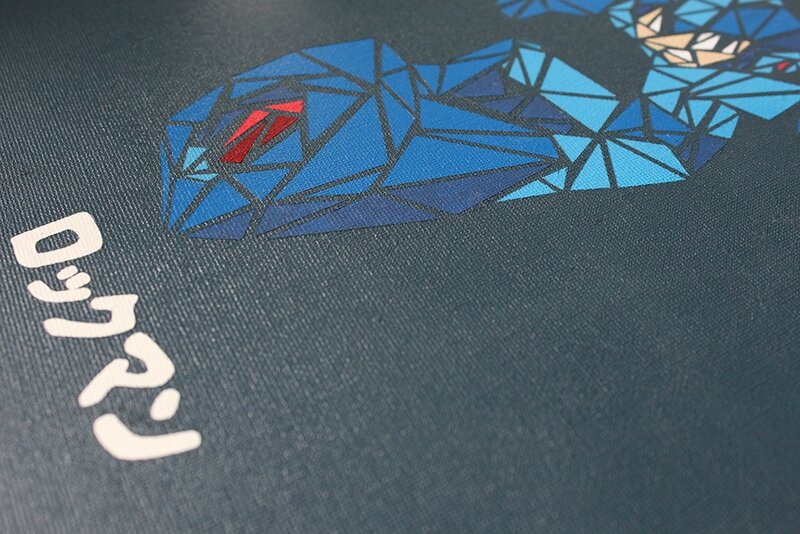 25 févr. 2016
While waiting for the next custom project, here are some news !

All information is available in English on the shop.

Delivered with a certificate.
Shipping worldwide.

Available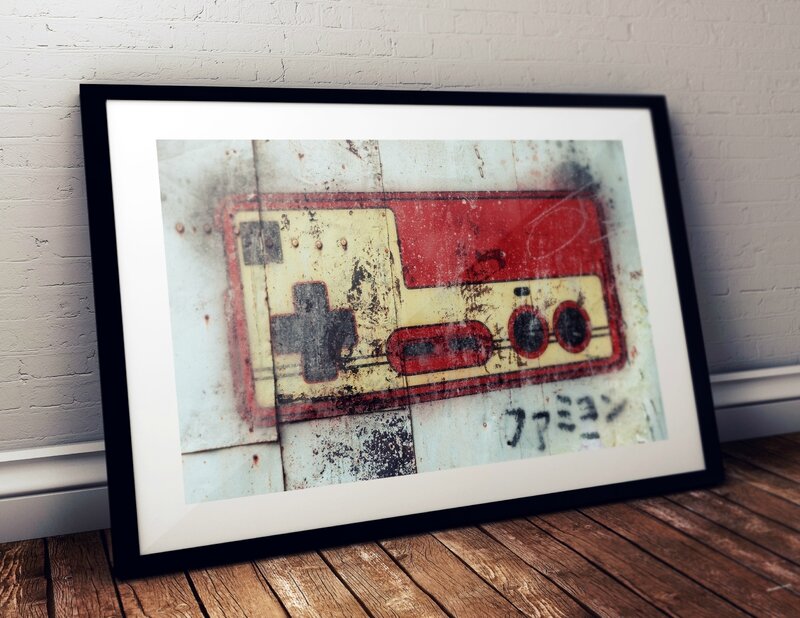 20 févr. 2014
Il s'agit d'une peinture palettée posé en plusieurs couches et dont la base est noir. Vernis glossy pour la finition et petit coup de polish/lustreuse. Dessin à l'acrylique et poscas sur base d'une illustration.
NB: Petite anecdote, j'ai du recommencer la partie supérieur, grâce à mon chat kamikaze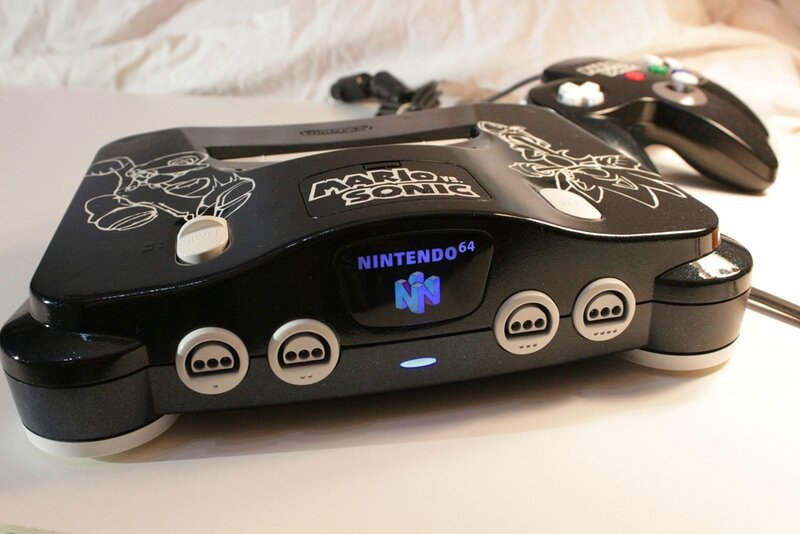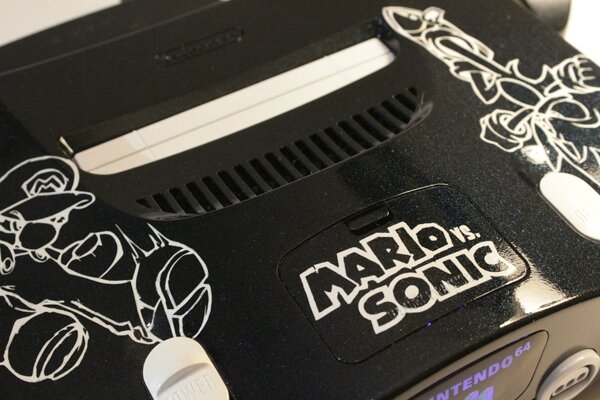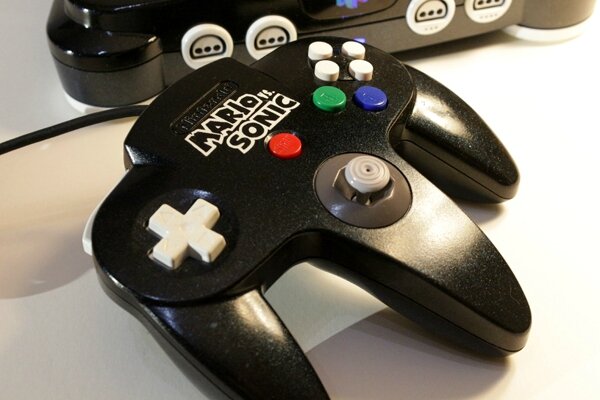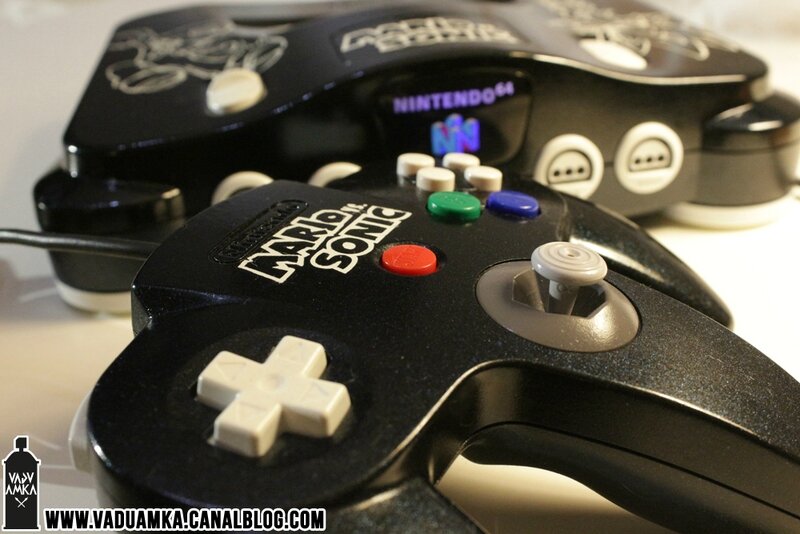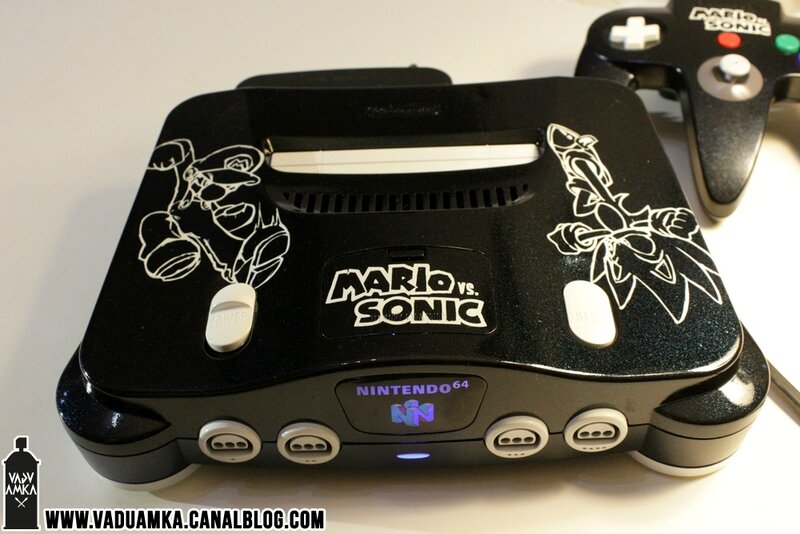 06 nov. 2013
Dans la série des portables à l'éffigie des personnages de [Paper] Mario.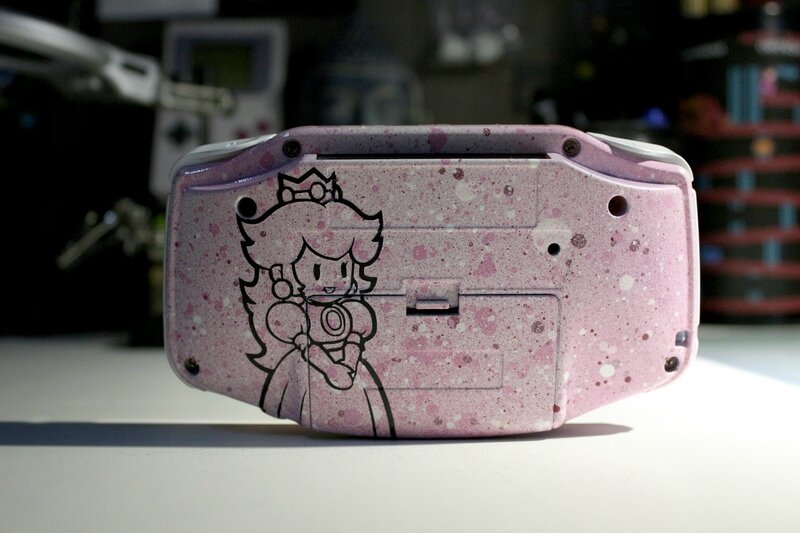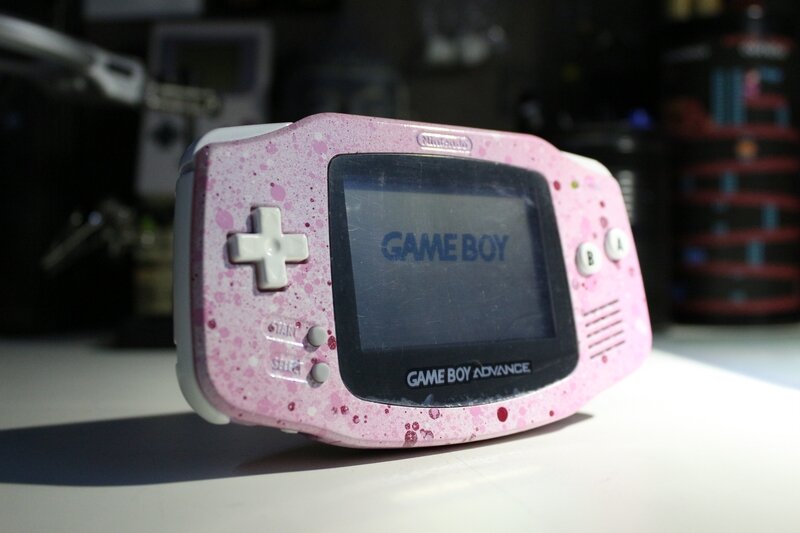 01 oct. 2013
21 août 2013
Petite commande pour Arnaud, réalisation aux poscas.