Réalisée pour la sortie du jeu Story Of Seasons : Pioneers of Olive Town sur une console qu'on ne présente plus : la Nintendo Switch !
Il fallait oser, pour créer une console aussi meuh-gnonne !

Pour les 10 ans de Just For Games, un exemplaire est actuellement à remporter auprès de jeuxvideo.com sur Twitter. (Jusqu'au 29/03/2021)

Un projet réalisé en collaboration avec mon artiste-acolyte, @ElCloporte.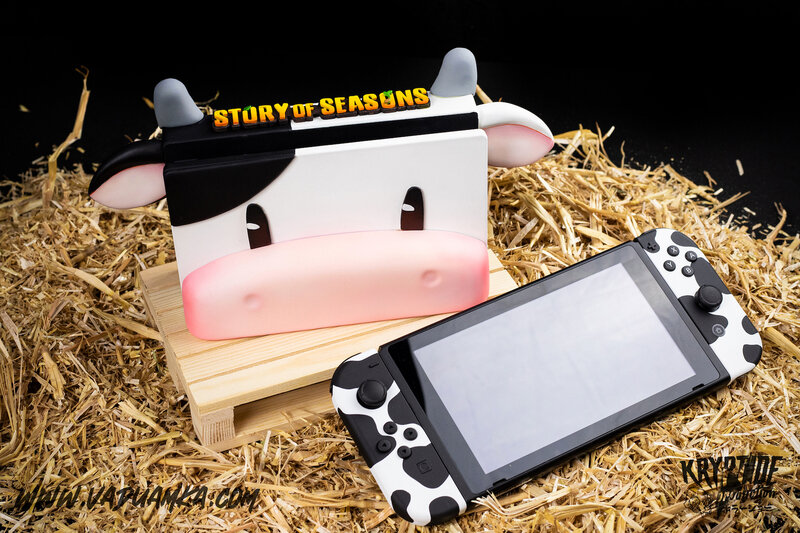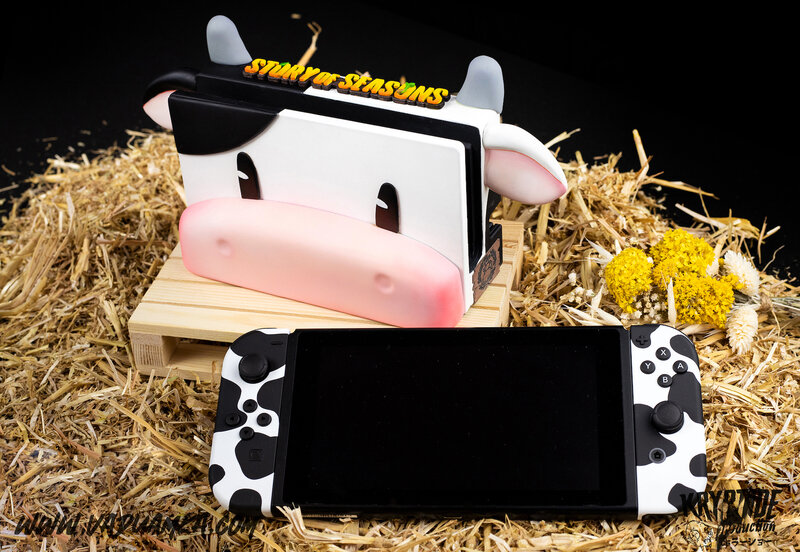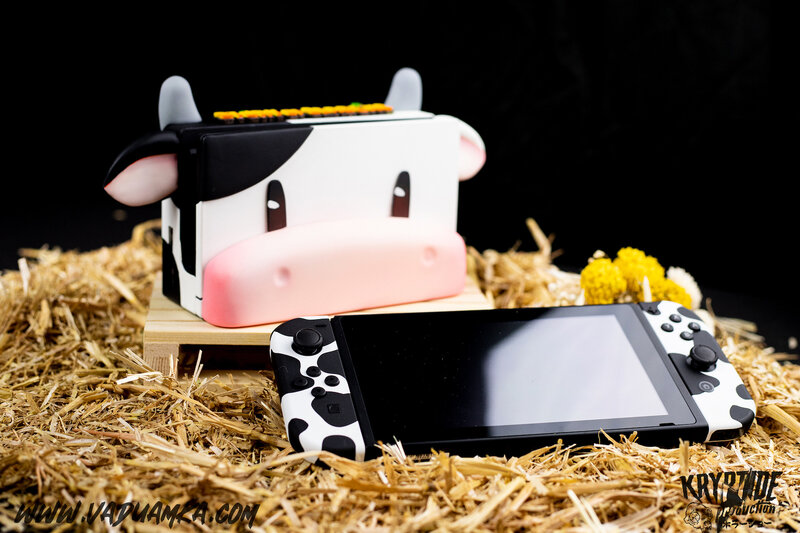 Retrouvez tout les WIPs, les projets plus volumineux ainsi que les collaborations avec divers artistes sur Kryptide Production.

Our best friends in France @JustForGames_FR have partnered with @VaduAmka to create potentially the MOST udderly beautiful console we've ever seen...

We actually feel a little moo-ved 🐮 pic.twitter.com/oRrdlVbj0N

— Marvelous Games (@marvelous_games) March 19, 2021
⚫🐮⚪🎁 CONCOURS NINTENDO SWITCH STORY OF SEASONS 🎁⚪🐮⚫

Pour les 10 ans de Just For Games, tentez de remporter cette Switch UNIQUE Story of Seasons par l'artiste @VaduAmka ! #sponso

🎉 RT + Follow @JVCom et @JustForGames_FR 🎉

Fin le 29/03 à 14h : https://t.co/EG2mAaDDTg pic.twitter.com/s9lEKf5pSd

— jeuxvideo.com (@JVCom) March 18, 2021
07 mars 2014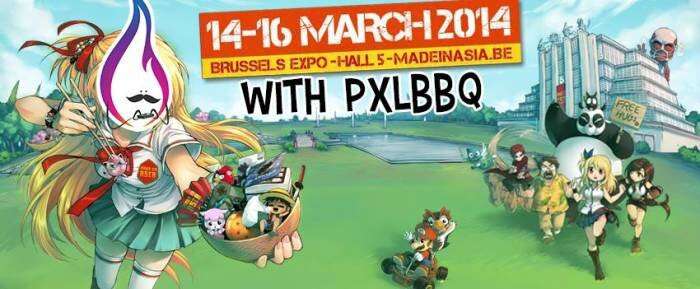 Je serai sur le stand de PXLBBQ le Samedi et Dimanche , 15 & 16 Mars! Rendez-vous sur le stand, il y aura quelques surprises à ne pas rater!
PxlBBQ est un site d'actualités vidéo-ludiques Belge qui sera pour sa première fois à la MIA.
"Tu pourras venir y déguster entre notre compagnie les plus grands crus que la scène indépendante n'ait jamais pondu. Plusieurs PC seront à ta disposition pour que tu t'essayes, entre autre, à Bit.Trip Runner, Strike Suit Zero,Broforce (en avant-première), Element4l (du belgo-belge !) ou Euro Truck Simulator avec un volant et des pédales, comme dans la vraie vie. Et pour te faire péter le trouillomètre, nous t'avons même construit deux black rooms de l'horreur dans lesquelles tu pourras poser tes paluches sur Amnesia. Si tu l'oses.
Les consoles seront aussi à l'honneur puisque nous te ferons découvrir Dynamite Dreams, un Bomberman-like belge, jouable jusqu'à 4 … sur la pas-si-défunte Dreamcast. Hotline Miami, Trine et Super Meat Boy pourront aussi être tâtés pads en mains.
Enfin, cerise sur le cake de pixels, PxlBBQ t'offrira la possibilité de venir poser ta tête dans un Oculus Rift. Une fois ce casque de réalité virtuel vissé sur tes yeux, il te sera même loisible de t'immerger dans différents titres comme Among the sleep, Surgeon Simulator, Outlast ou Minecraft. "
Bref, toute l'équipe de PxlBBQ t'attend avec impatience sur son stand à la Made In Asia 2014 !