Réalisation d'une Fightpad Wii U sur le thème d'Hyrule. Le bouclier, qui est l'ornement principal, est réalisé en résine. Peinture à la main avec un "gold ancient" brossé avec un peu de métallisé. La manette est entièrement retravaillée, sculptée et avec un aspect patine de bronze, verre de gris (oxyde). Les lanières sont en cuir épais. Le pad directionnel est en métal et les différents éléments en reliefs sont en céramique.

Disponible / Available soon.

Realization of a Fightpad Wii U on the theme of Hyrule. The shield, which is the main ornament, is made of resin. Hand painted with an "ancient gold" brushed with a metallic effect. The controller is entirely reworked, sculpted and with a patina appearance of bronze, glass of gray (oxide). Straps are thick leather. The directionnal pad is made of metal and the various relief elements are made of ceramic.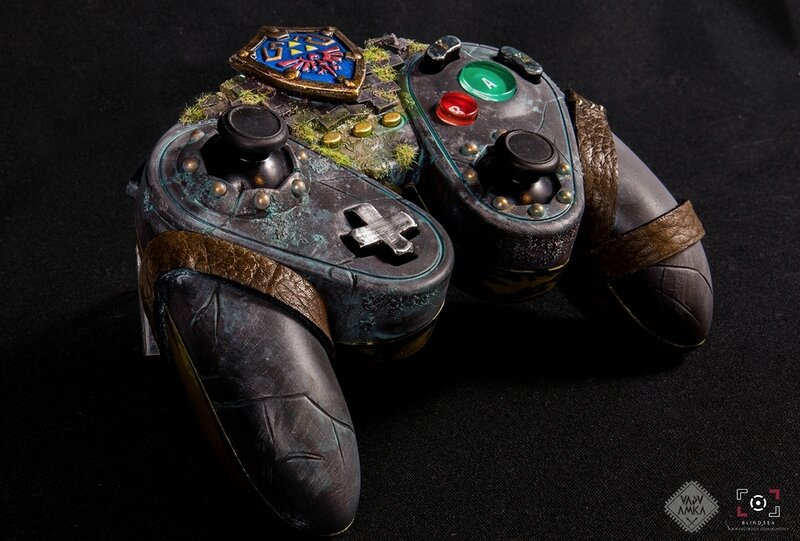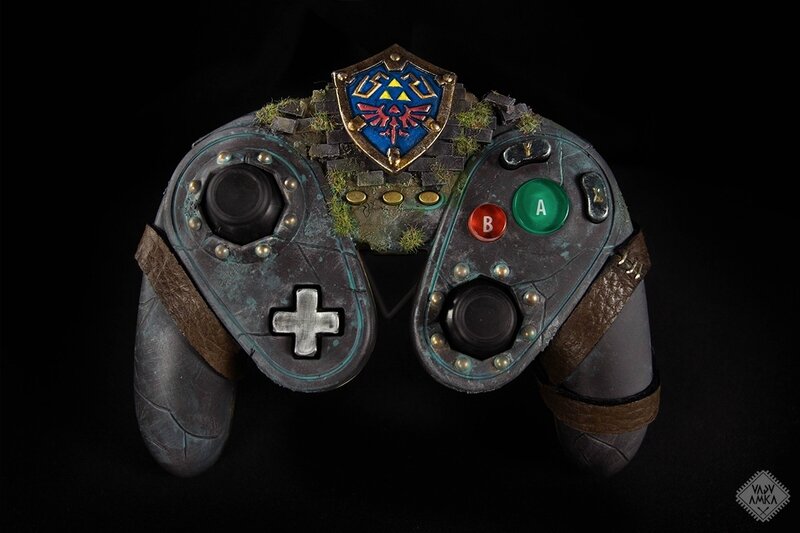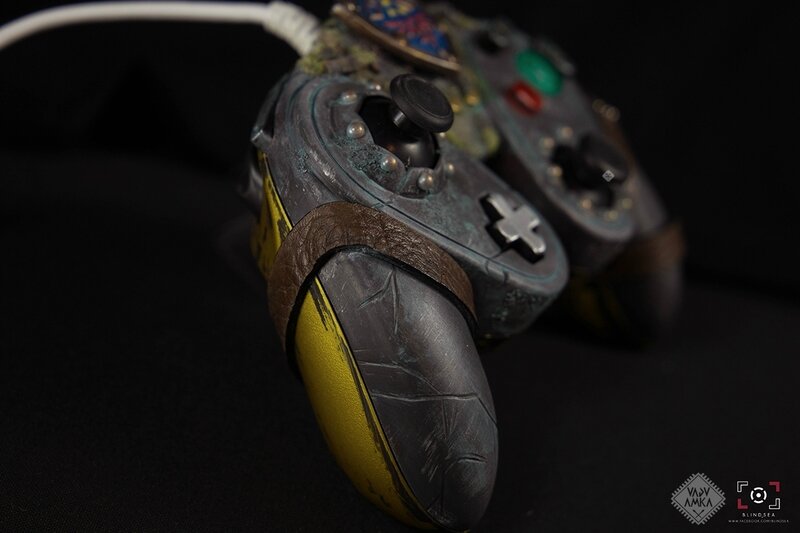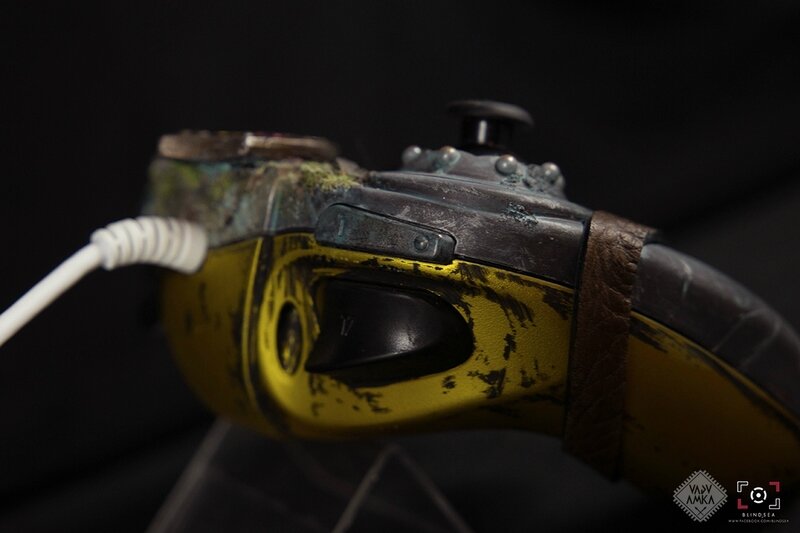 26 avr. 2014
Photos du #WIP
Console entièrement sculptée. Peinture à la bombe "gris chaud" & brossé. Ensuite, un Lavis de noir pour faire ressortir le relief. Bouclier en résine et peint à la main, lierre découpé dans du carton : peinture acrylique et aux poscas, vernis et enduit d'un côté de colle vinylique pour l'élasticité. Nouveau lens avec protection.
Durée du projet : Deux semaines et demie.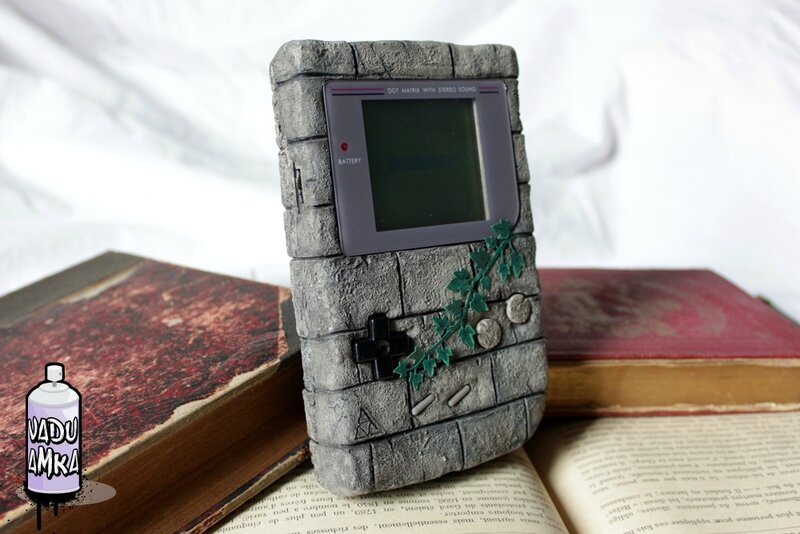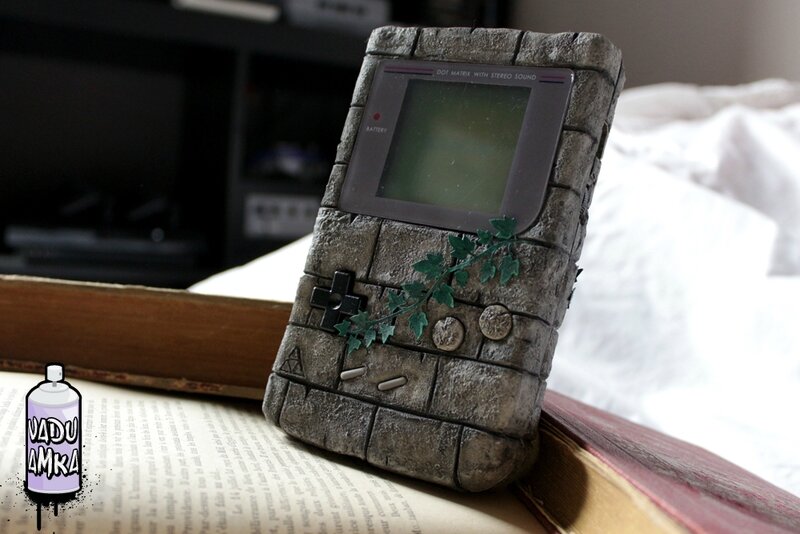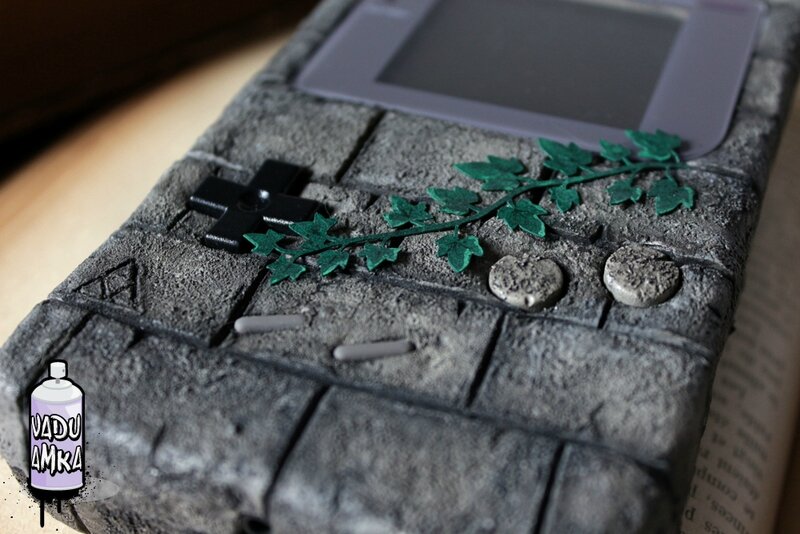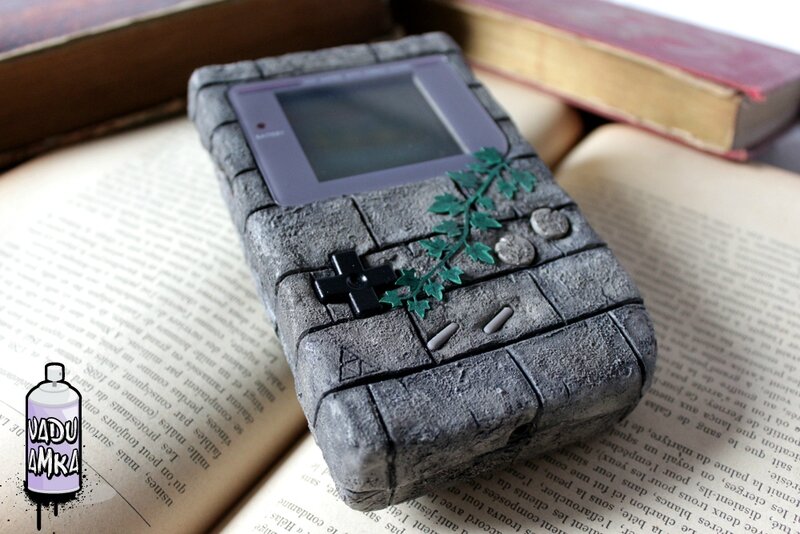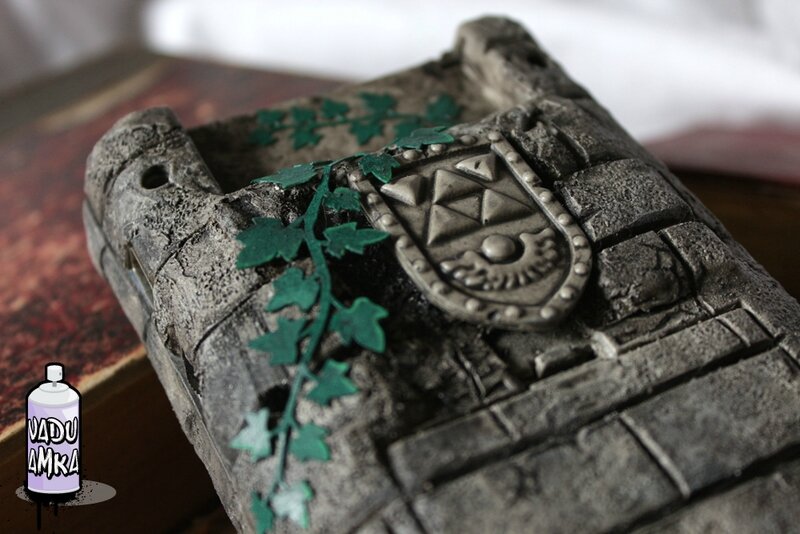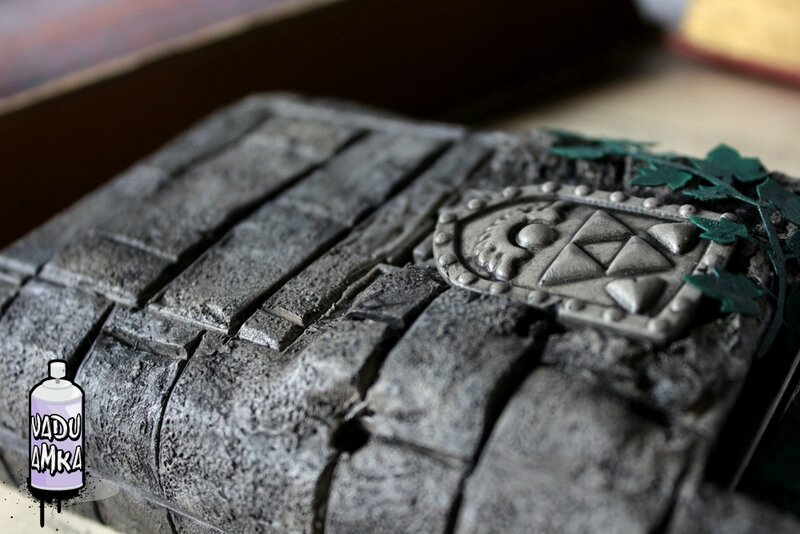 06 avr. 2014
Voici le lifting de la GBA SP un peu usée de mon ami Ludo. Peinture acrylique avec un vernis spécifique pour le frottement , car oui il compte bien jouer avec ! Ornements en résine peint et découpé à la main. Les boutons sont issus de 2 sets différents et sont d"origine afin d'éviter l'usure. Vernis mat + protection UVs (2 couches). Moulage d'origine : Metal-Fgs. Pourquoi pas vert ou doré ? Juste parce que Dark Link existe aussi et que j'aime pas le vert.