En projet depuis début janvier 2016, il m'aura fallu une année entière pour l'aboutissement de cette console. C'est elle qui détient actuellement le record de temps pour sa création. Ce sont les recherches, croquis et essais qui ont pris près de 1/3 de mon planning.

La partie supérieure de la console a été réalisée en une variété de palissandres et son port cartouche en essence de merisier. Comme le bois est un matériau vivant, il se rétracte et sa teinte peut varier dans le temps. J'ai passé plusieurs semaines à faire sécher mes pièces. (à poncer , vernir, poncer...) et observer son évolution. Les différents ornements sont réalisés en résine et peinte à la main et 80% de la coque a été sculptée. Les boutons et le port cartouche sont en métal. La manette possède une peinture oxydée et une plaque en métal circulaire avec un effet usé.

Elle appartient déjà à quelqu'un et n'est pas à vendre.
---

Started in January 2016, this project took me a year to be finished. This console holds the record of the longest creation time. Researches, sketches, and trials took almost one third of my planning.

The top of the console has been made with rosewood and the cartdrige port is in cherry wood. Like any living material, it can retract itself and its color can change over the time. I spent many weeks drying the various pieces (sanding, varnishing, sanding...) and to observe its evolution. The various decorations have been made in resin and hand-painted while 80% of the shell has been sculpted. The buttons and cartridge port are in metal. The controller has an oxydized paint and a circular metal plate with a used finish.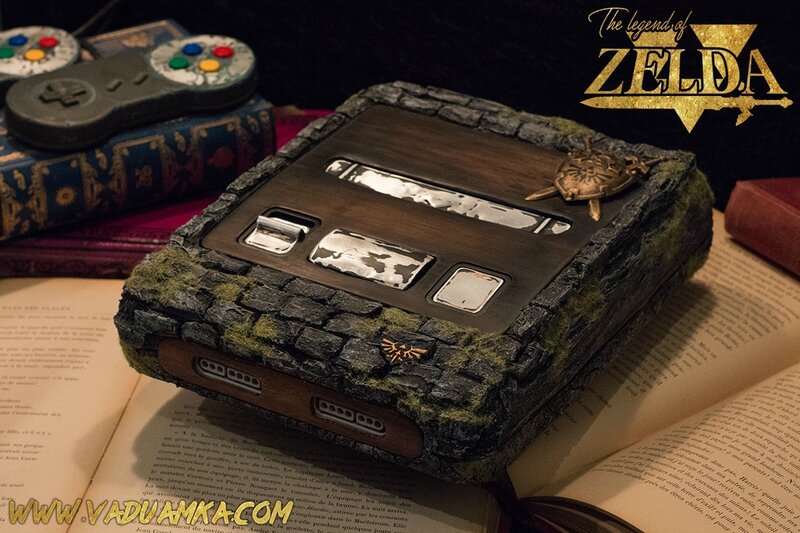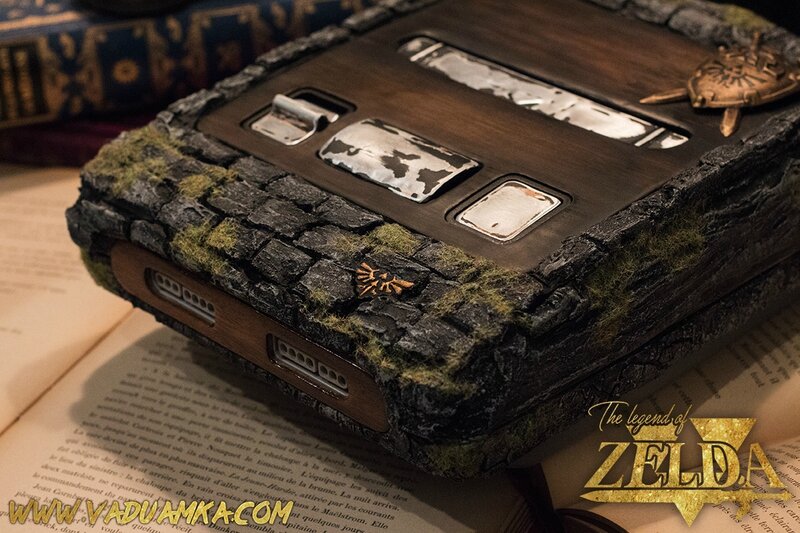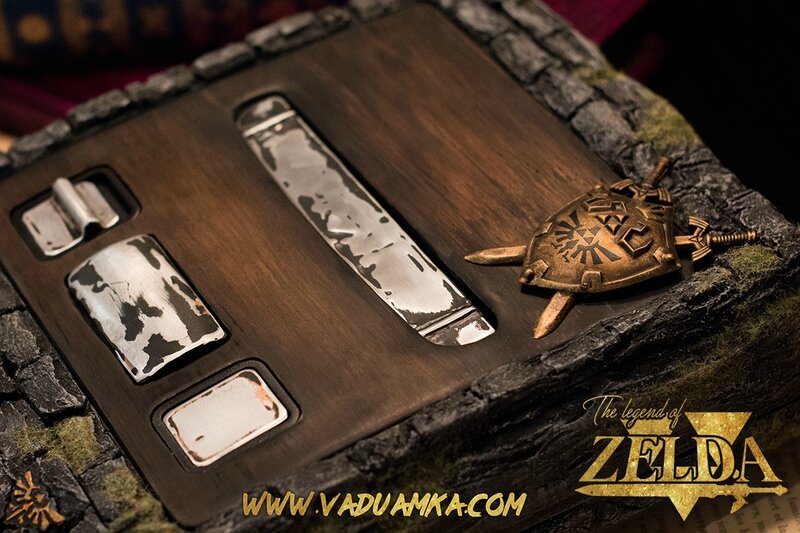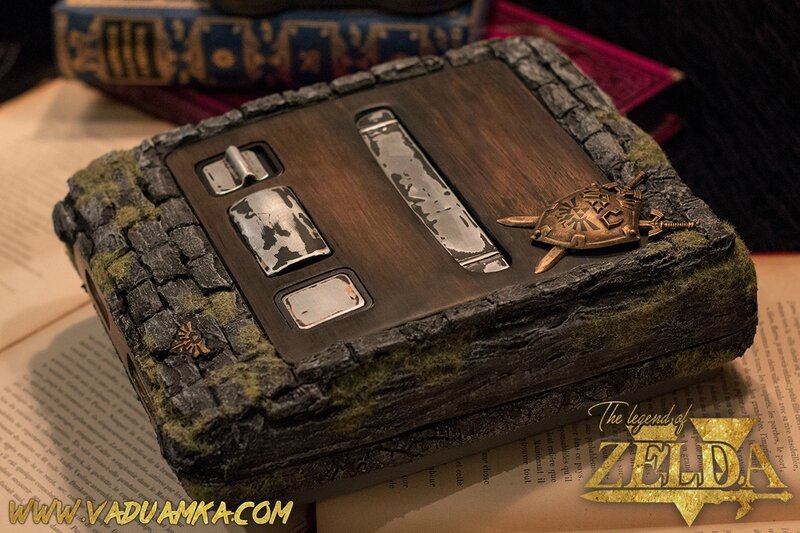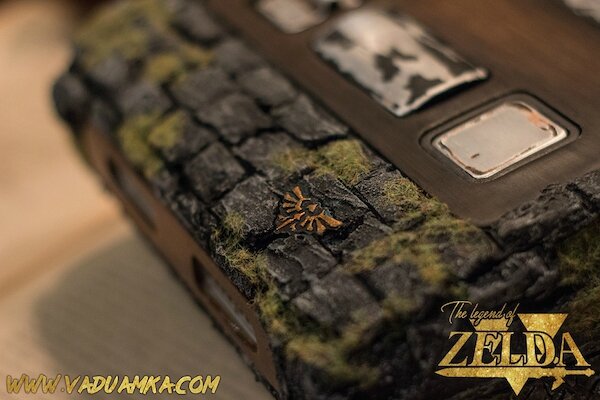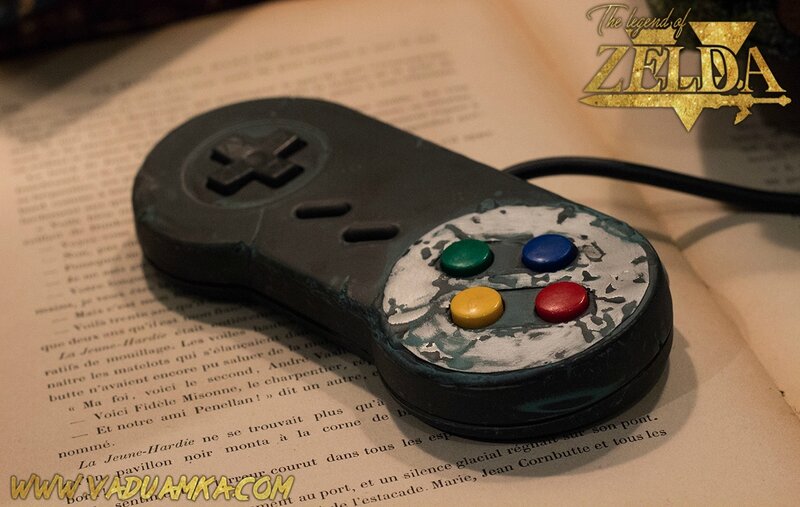 GameCube Inspirée des fresques du volet The Legend of Zelda : The Wind Waker.
Temps de réalisation : 3 mois en étant sur d'autres projets à la fois.
Matière : Résine, pâte époxy double composant, acrylique et gel texturant
La console est entièrement réalisée à la main, les ports manette ont été ornés des nombres 1 à 4 en alphabet Hylien. La réalisation de la manette est basé sur un manche rappelant une épée (Je ne parle pas forcement de la Master Sword mais juste d'une forme) Le bouclier sert de bouton Start, il est absolument fonctionnel. Il en va de même pour les sticks. Le premier plus décoratif étant en laiton. Le second est un élément d'origine. J'essaie à chaque fois de garder tel quel au moins un élément de la console. Bien qu'il soit d'un très beau jaune. (Il est aussi relativement difficile de customiser du silicone, c'est une surface qu'il faut éviter de peindre).
Certains remarqueront peut-être quelques fissures sur le côté droit. Link est prié de ne pas l'exploser! Autres détails, l'arrière de la console (la poignée) est en faux cuir noir.
Je vous laisse désormais regarder tout ça de plus près !
A très vite.

---
Gamecube inspired by The Legend of Zelda : The Wind Waker.
It was completed in 3 months, while working on other projects at the same time.The Materials I used were resin, Double component epoxy paste, acrylic paint and texturizing gel.The console is entirely hand made. Joystick ports were adorned with numbers from 1 to 4, using the Hylian alphabet. The controller's design was inspired by a sword (that does not necessary mean that it is the Master sword). The Start button is covered by a shield but is fully functional. So are the sticks. First one is more decorative while using brass. The second one is an original item. I always try to keep unchanged something on the console. It is very difficult to customize silicon parts because it is hard to paint on it . You may have noticed the cracks on the right side. lease tell Link that he is not supposed to blow them up.Another detail you may have noticed is the fake leather covering the handle. I will just let you have a closer look at the whole.
See you soon!

Not for sale - Pas à vendre
Photos du work in progress sur plusieurs semaines :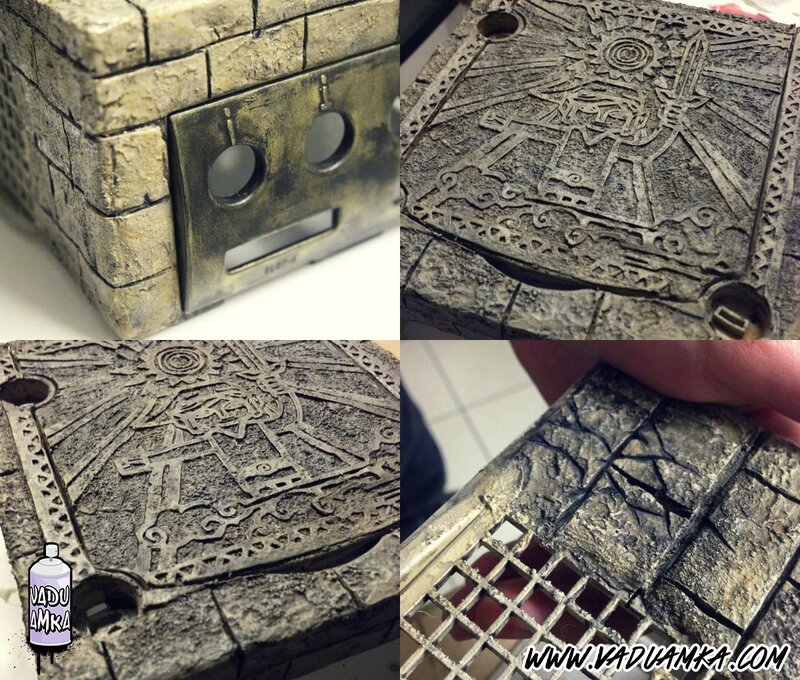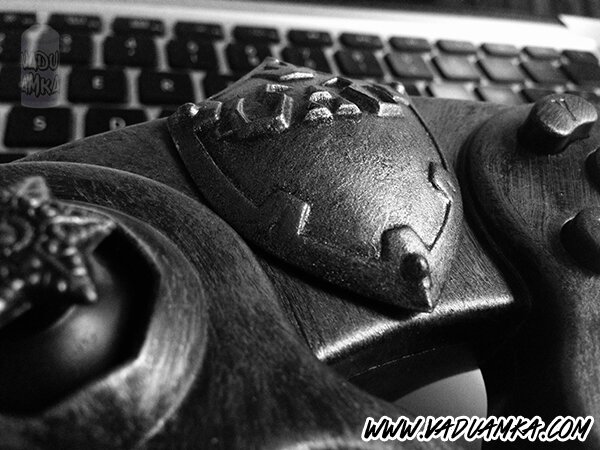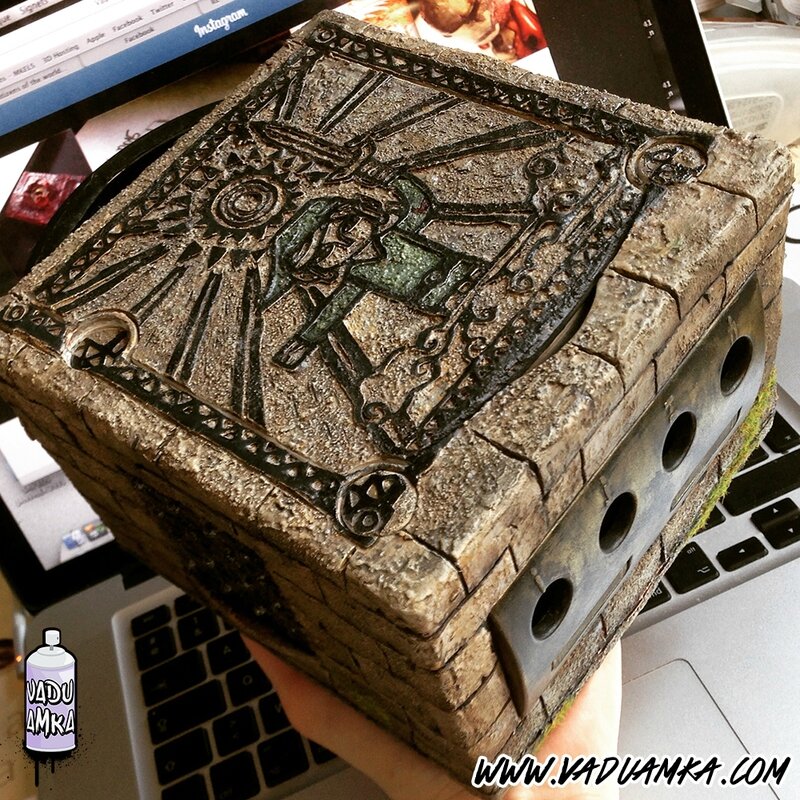 --- Final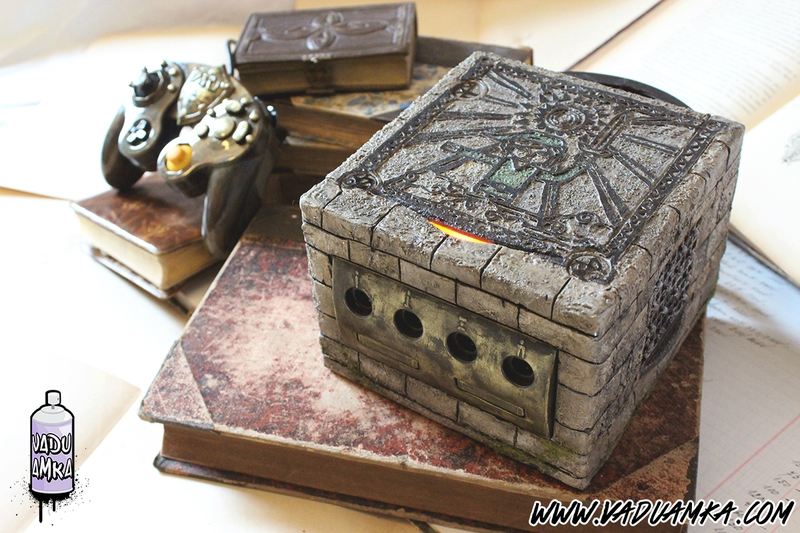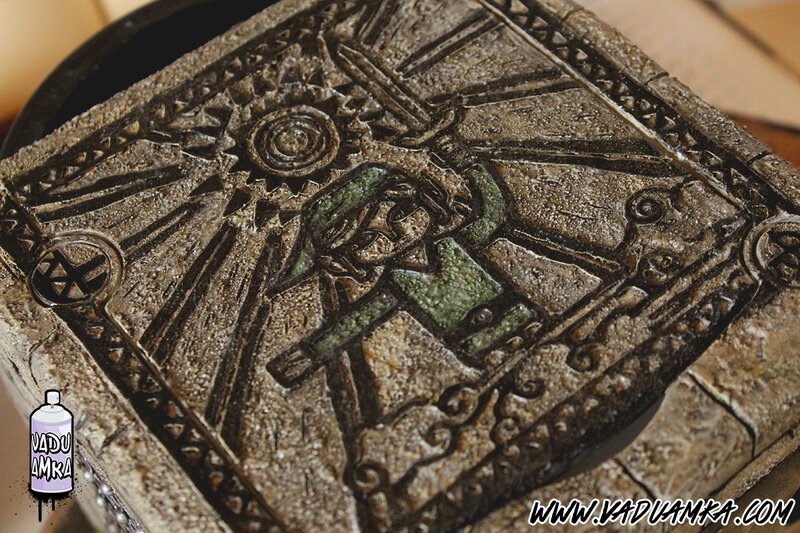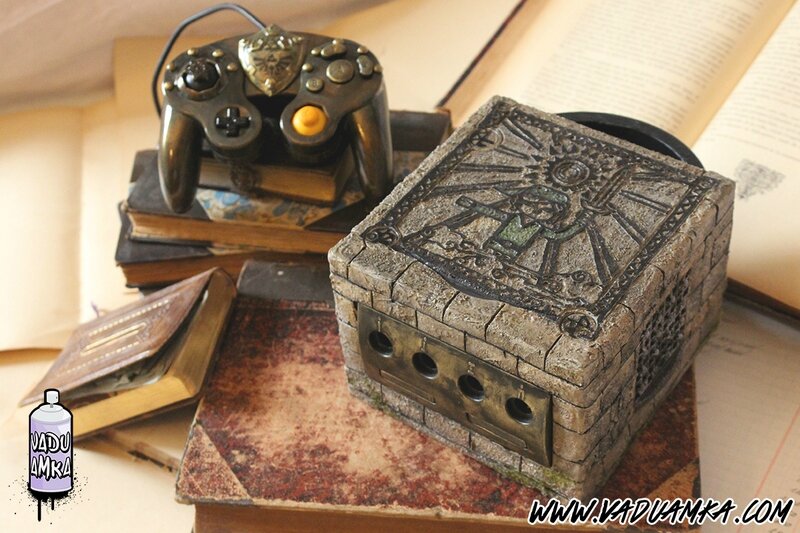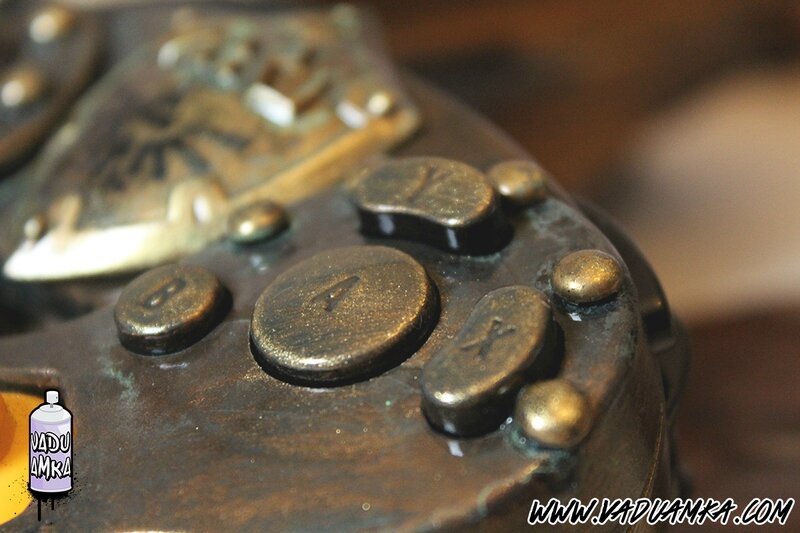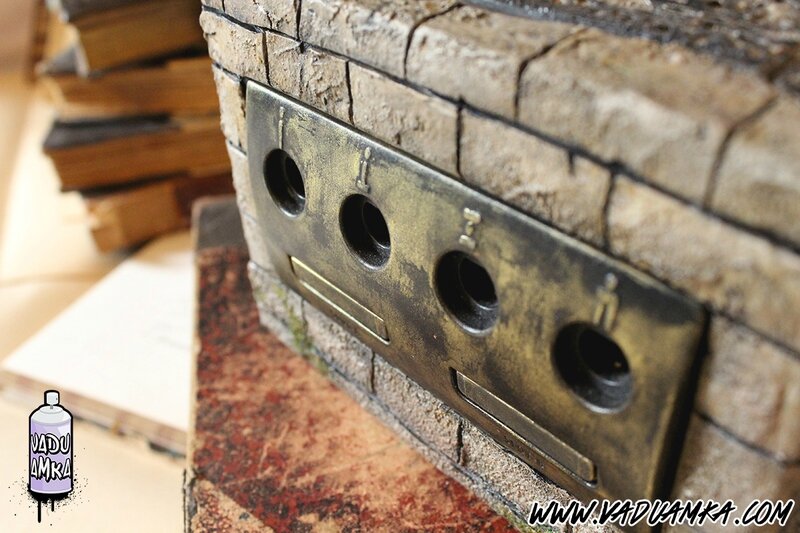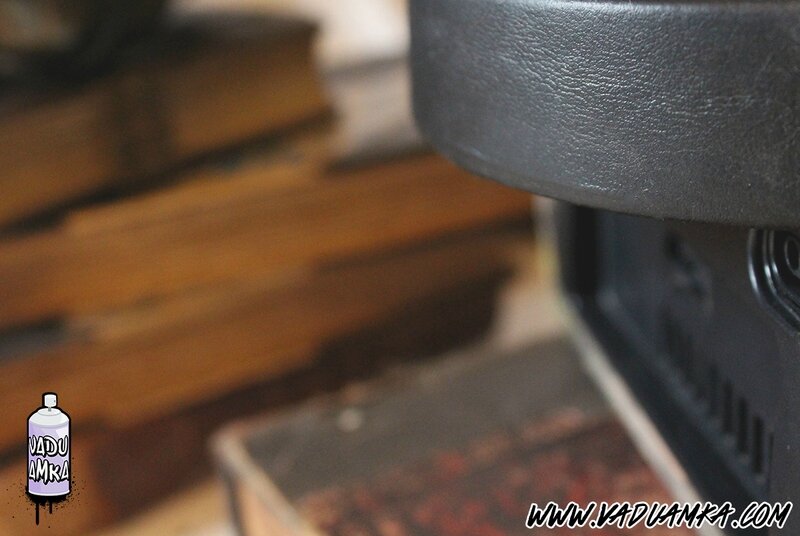 --- Bonus / Making-of