Bandai Namco Entertainment et Tarsier Studios ont présenté Little Nightmares II durant la soirée d'Opening Night Live durant la Gamescom 2019.

Préparez-vous à repartir dans son univers cauchemardesque ! Prévu pour 2020, le jeu de plateforme et d'exploration contiendra son lot de nouveaux ennemis et environnements. On retrouvera Six accompagnée d'un nouveau personnage : Mono.

La sortie de Little Nightmares II est prévue sur PC, PlayStation 4, Xbox One et Nintendo Switch.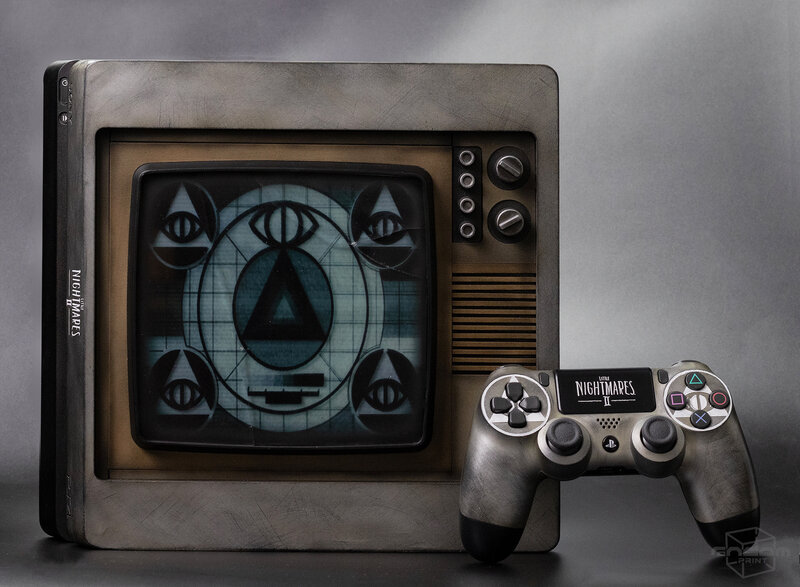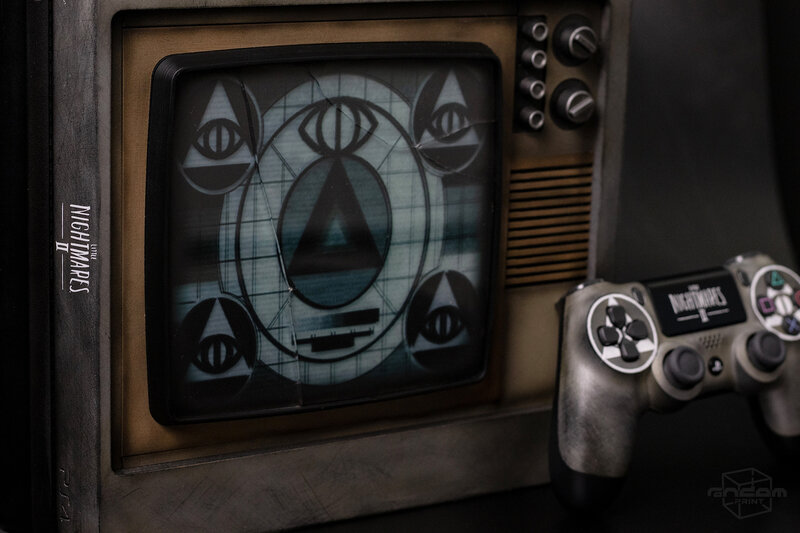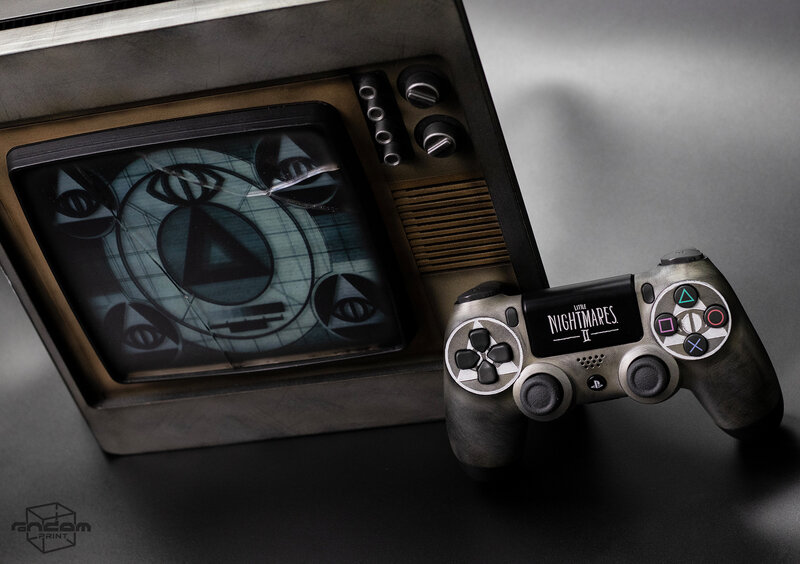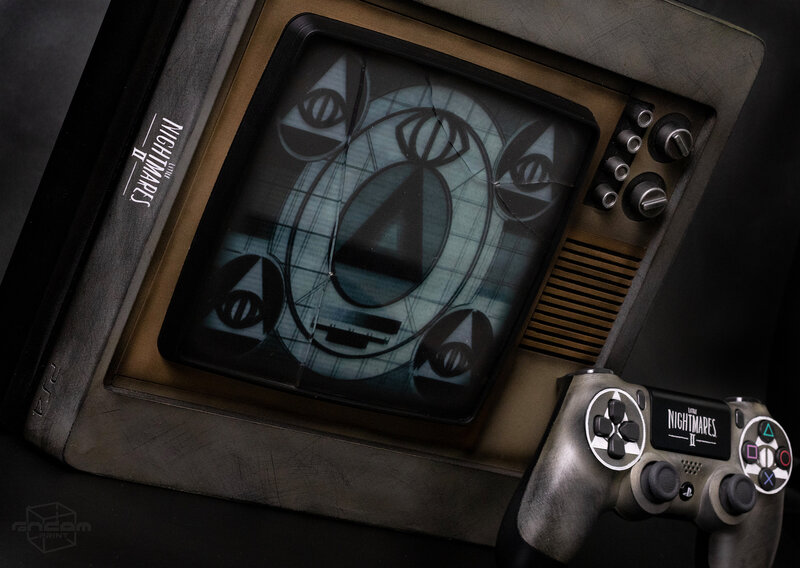 C'est également l'occasion pour nous de démontrer encore une fois le savoir faire locale. L'équipe Random Print au complet a collaboré avec Bandai Namco Entertainment pour confectionner cette Playstation 4 unique en son genre et tout droit tiré de l'univers du jeu !
Concept art : Random Print & Bandai Namco Entertainment
3D Team : Louis C. , Stéphane J. & Amandine D.
Cutting & Print technicians : Amandine D. & Louis C.
Crafting & Painting : Vadu Amka
Screen breaker : Louis alias Arthur C. King of the hammer

Playstation 4 non destinée à la vente. Object unique, promotionelle à gagner lors d'un concours organisé par Bandai Namco Entertainement Europe.

© 2010 - 2019 BANDAI NAMCO Entertainment Europe S.A.S

Une collaboration Random Print - Studio x Focus Home Interactive sur World War Z Game !

Que la horde soit lâchée !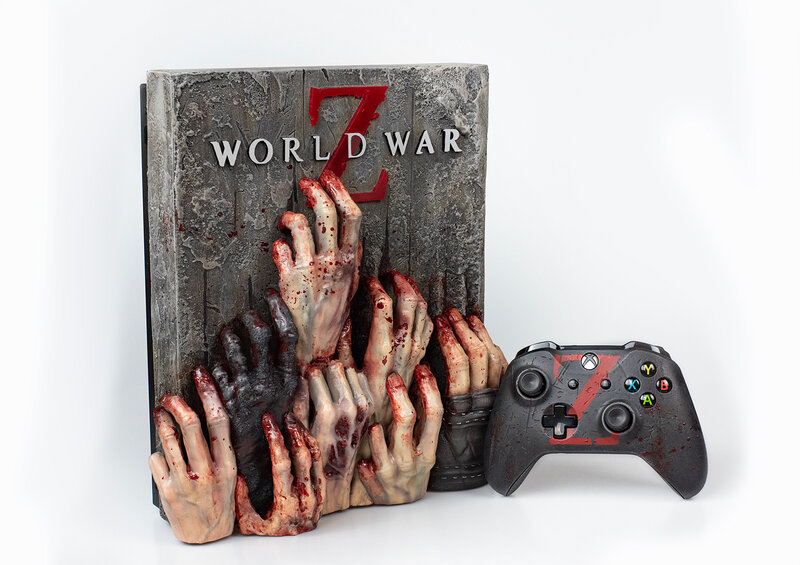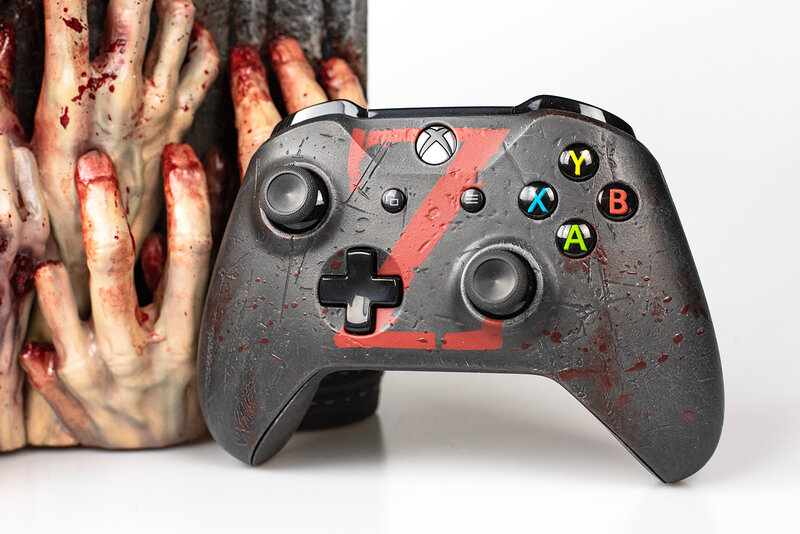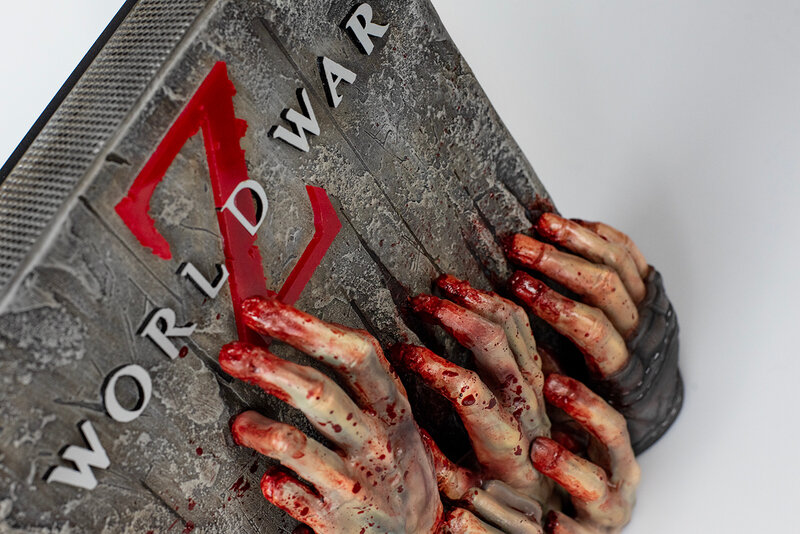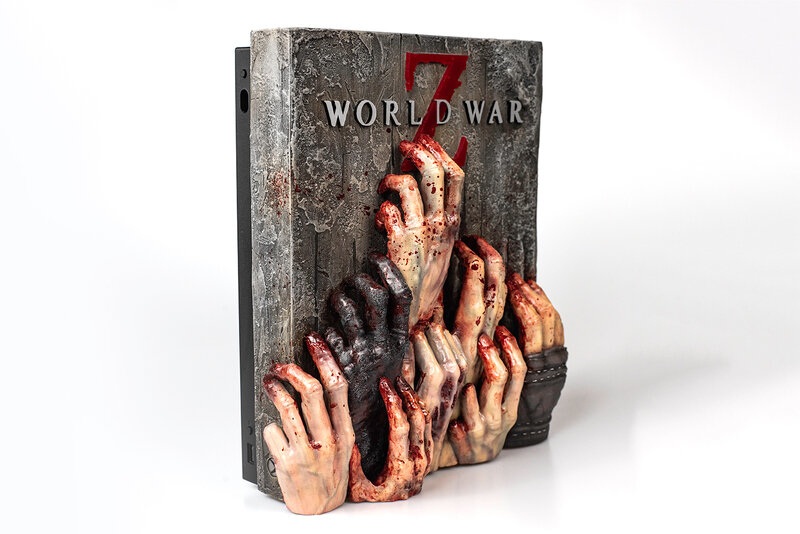 Concept art Random Print Studio
Scultp & settings : Stéphane J. - . Amandine D.
Technical : Louis C. - Amandine D.
Paint : Elsa R. - Vadu Amka
Assembly & texture : Elsa R. - Vadu Amka
Photography : Louis C.
"Rudy the abomination" est une création originale, sans réelle thématique liée au jeu vidéo. Il s'agit avant tout d'une vilaine console mutante, modifiée pour le fun. J'affectionne particulière le style horrifique et les props sanguinolents. La machine était initialement HS et très abimée. Une coque en somme parfaite pour le custom ! J'ai débuté cette modification de console durant l'été 2017 pour enfin trouver le temps de l'achever il y a tout juste un mois !

Je remercie Blind_Sea pour les photos ;)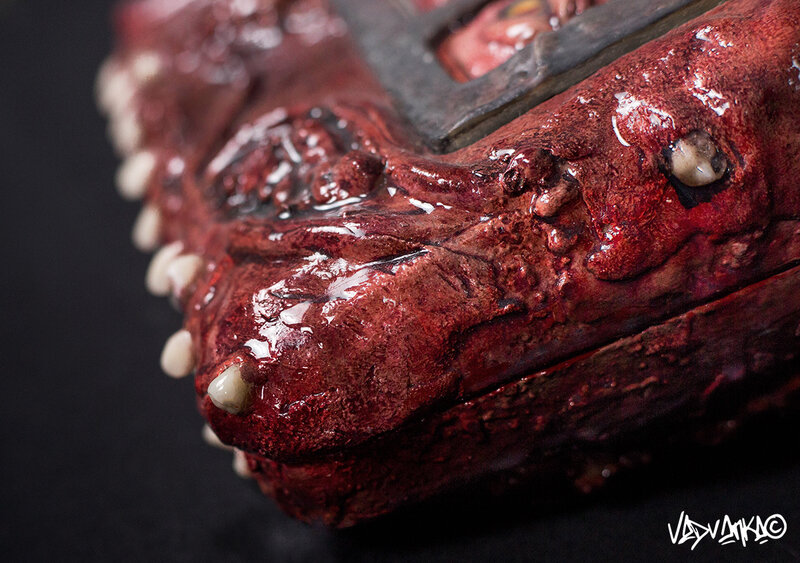 Projet promotionel réalisé pour la sortie du jeu The Evil Within 2 sur Playstation 4. Elle est a gagner jusqu'au 20 octobre sur la page Facebook de Smartoys ! Peinture acrylique nature white, signal white et teinte gris "chaud". Effet barbé gris / blanc.
Finition version UV mat.
Modèle unique, non destiné à la vente.

© 2017 Bethesda Softworks LLC, a ZeniMax Media company. All Rights Reserved. All other trademarks or trade names are the property of their respective owners. All Rights Reserved.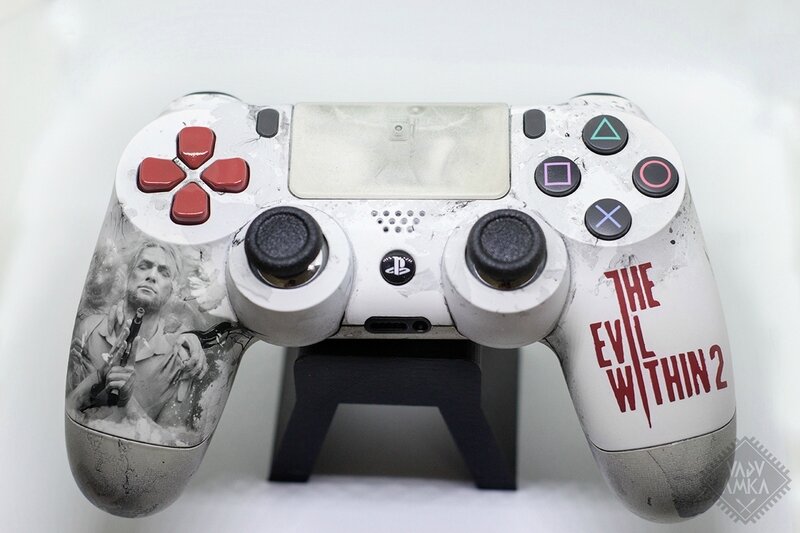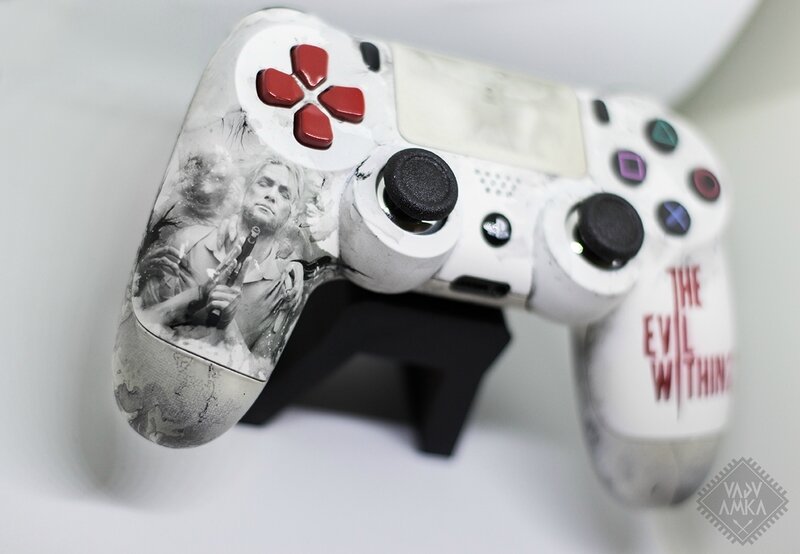 USB RIPPED ZOMBIE FINGER
Réalisation artisanale sur précommande uniquement. Possibilité de demander plus de sang ou un autre teinte : mauve , verdâtre, gris, noir,... Et même de modifier l'ongle ! :)
Délais de création 1 à 3 semaines.
Matériaux : Silicone, latex , acrylique
Choix USB : Sans / 16GB / 32GB
Expédition mondiale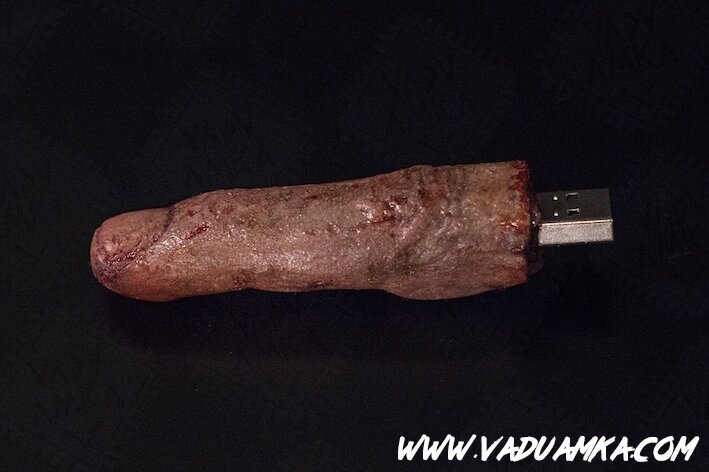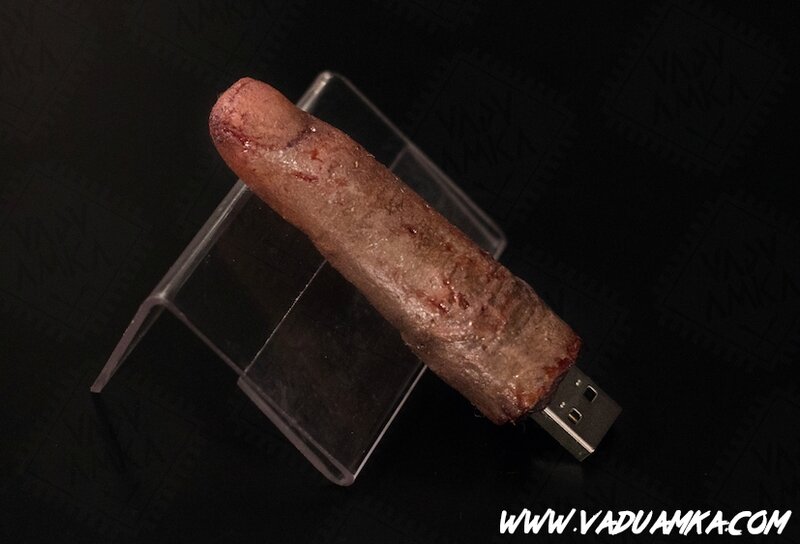 Nouvelle collaboration et réalisation pour la chaine de magasin Smartoys, cette fois c'est la marque Dragon War qui se prête au custom avec sa
Dragon Shock 4 filaire pour PS4. Comme vous le savez, Resident Evil 7 « Biohazard » sort le 24 janvier. C'est une excellente raison pour chouchouter cette la licence de Capcom et réaliser une manette sur le thème de ce mythique survival horror. Mes viscères en trépignent d'impatience !

En attendant, tu peux remporter cette manette sur la page Facebook de Smartoys :
"Vous allez peut-être gagner cet exemplaire unique au monde !!! Suivez bien les instructions ci-dessous, tirage au sort ce 24 janvier, jour de sortie de Resident Evil 7 (...) !"

Resident Evil 7 Biohazard ©CAPCOM CO., LTD. ALL RIGHTS RESERVED.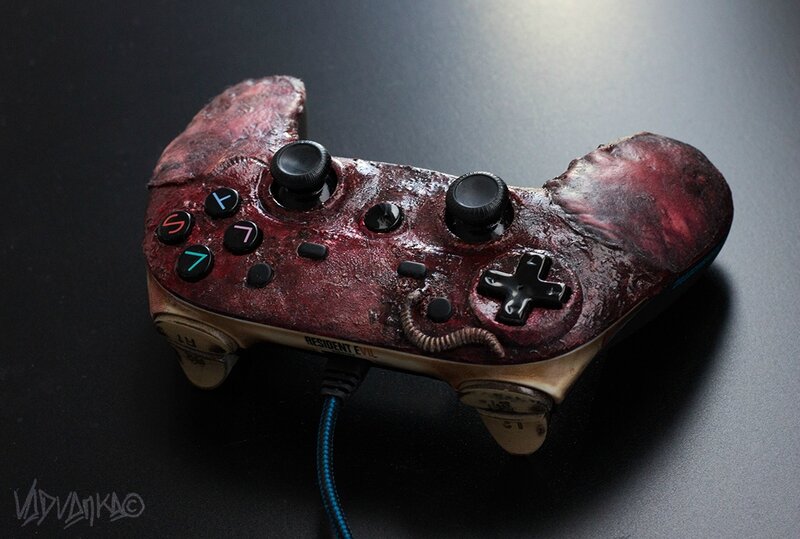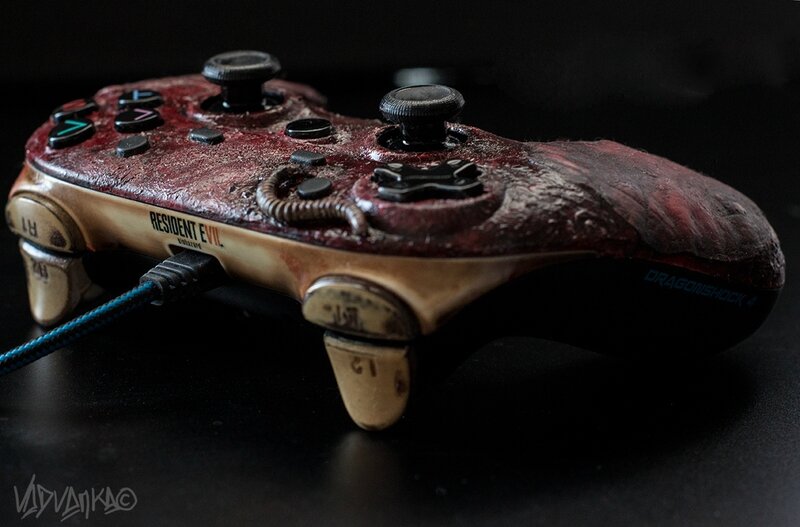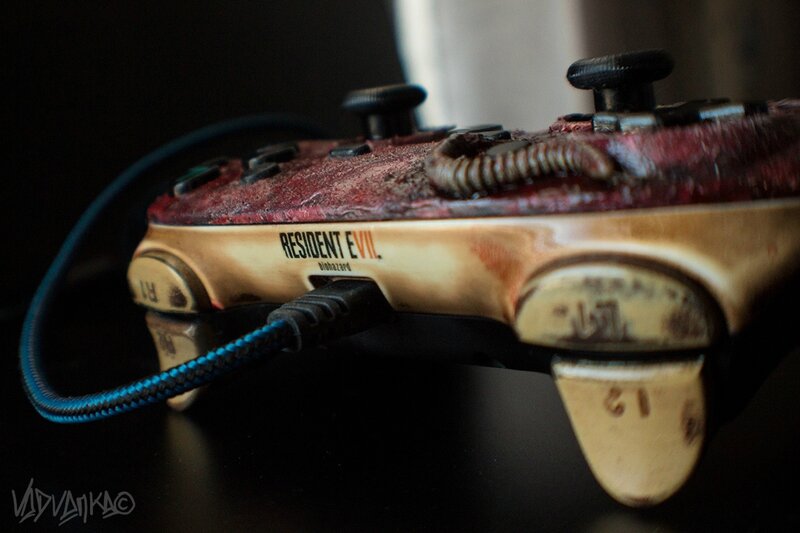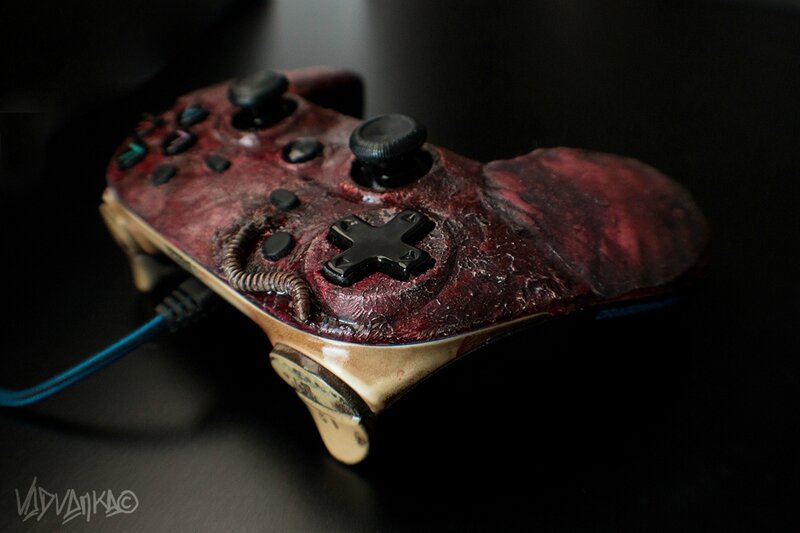 Vendredi 13 est à l'honneur ce mois-ci avec une manette sur le thème de Jason. Cette réalisation reprend les traits graphiques du masque de hockey de l'effroyable Jason. Je ne suis d'ailleurs pas la première à réaliser un custom sur ce thème. Cependant, je tenais à y apporter ma petite touche. La manette est parfaitement fonctionnelle. Afin de garder une bonne ergonomie en main, seulement deux bandes en cuir ont été rajoutées latéralement pour rappeler les attaches du masque. La base de la peinture est un blanc légèrement teinté en beige et sali. Sans trop tomber dans le poisseux. On retrouve 3-4 petites traces de doigts ensanglantées et suffisament discrètes. Il existe deux exemplaires : l'une pour un particulier car il s'agit d'une commande et la seconde manette est reservée pour les expositions. Et sera donc très prochainement visible !


-----

Friday the 13th is featured this month, with a Jason themed controller. This artwork takes the graphical lines of the mask of the frightening Jason. Although I am not the first one to do a custom on this theme, I wanted to add my personal touch to it. This controller is fully fonctional. To keep a maximum of its ergonomic features, I have only added two stripes of leather side way to remind of the mask fasteners. The base of the painting is white with a tint of dirty beige, without being too sticky. We can find 3-4 discrete bloody finger marks on it. There are two copies of this artwork : one is for a customer and the other is reserved for exhibition. It means that you will be able to see it soon!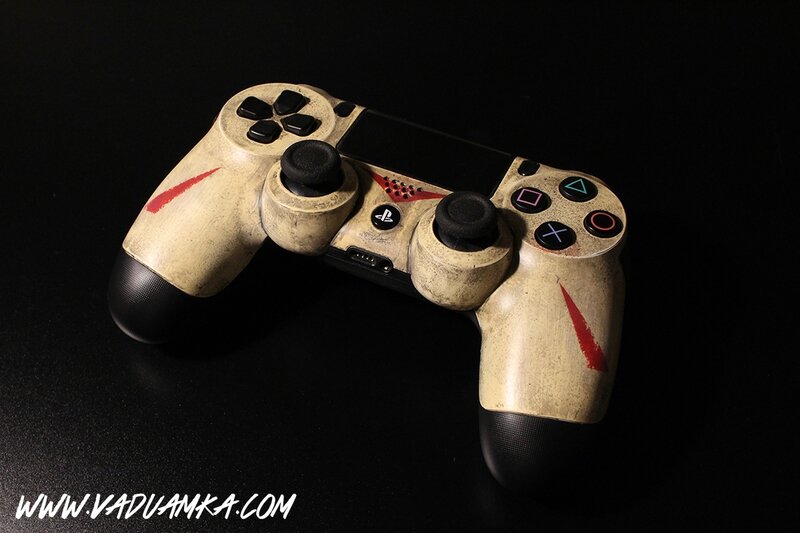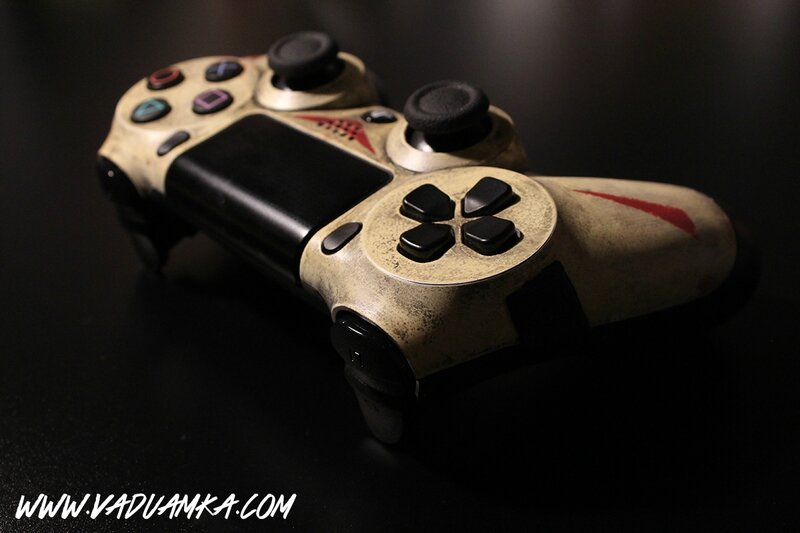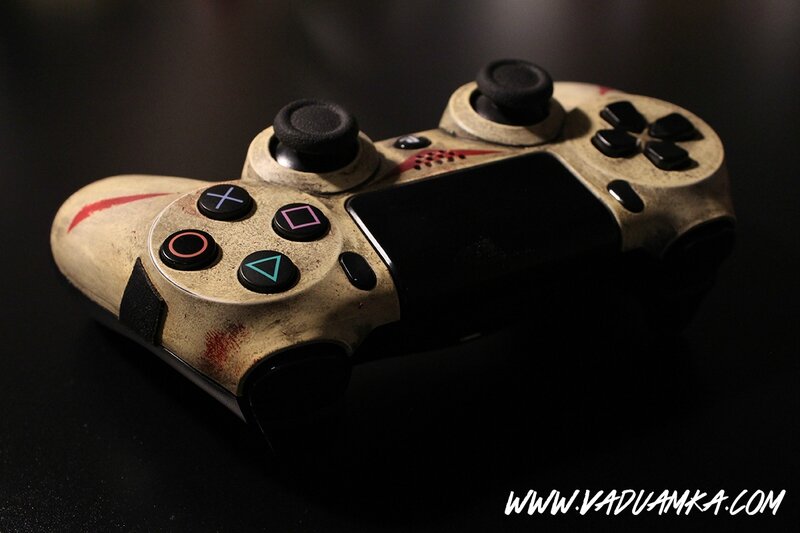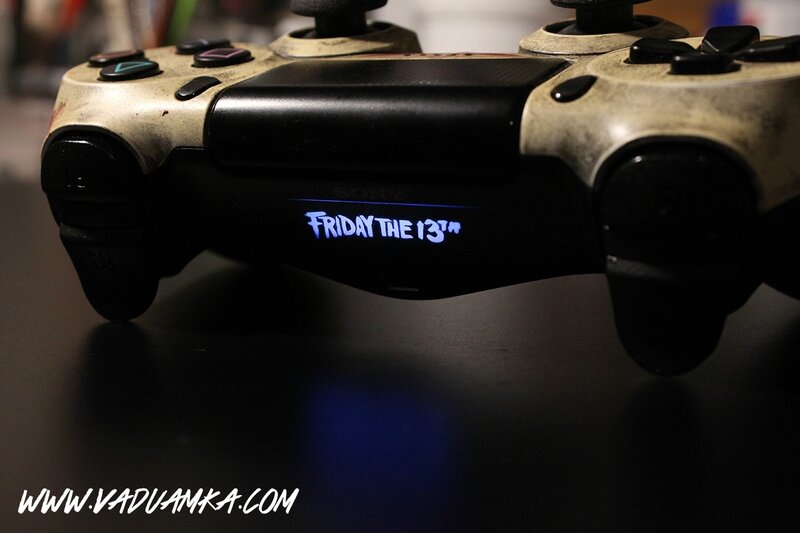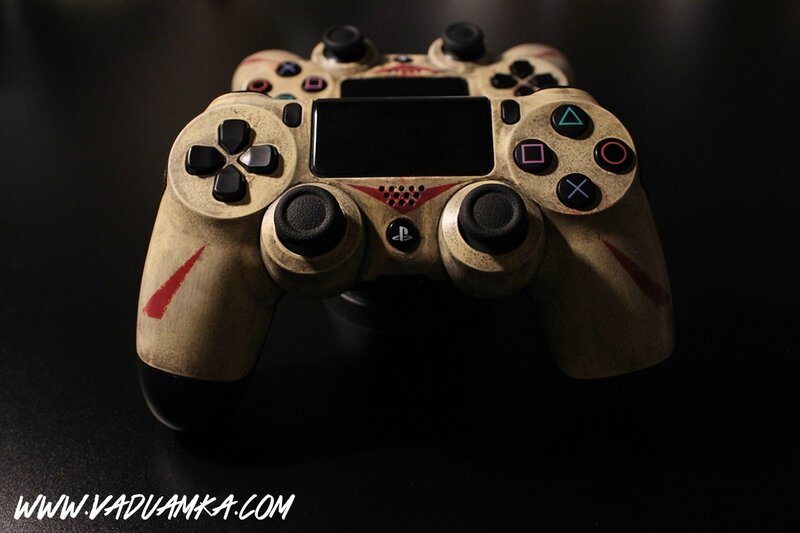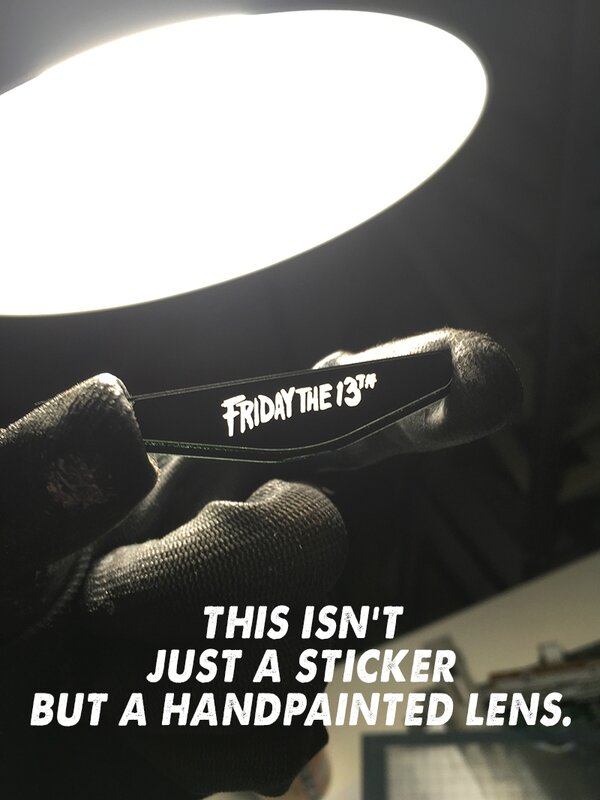 GAMEBOY CARTRIDGE HORRIFIC - MUTATED #2 (2015)
Unique GameBoy cartridge customized with acrylic and resin epoxy (framed, 25 x 25 cm)
Signed and dated on the back.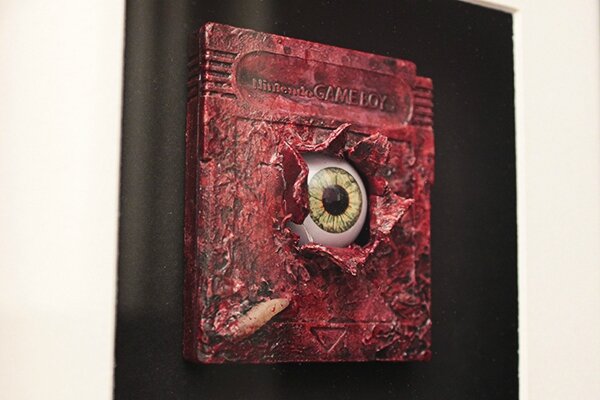 Console d'exposition, basée sur le syndrôme "Red Ring Of Death" et le thème The Walking Dead. Il s'agit d'une commande et d'un modèle unique présent lors du salon Made in Asia à Bruxelles et visible du 13 au 15 Mars 2015.
Réalisation 1 mois et demi.
Matériaux : Latex, acrylique, pâte texturisante, résine.

Not for resale - Promotional only

→ The Walking Dead le Magazine Officiel N°10 Juin 2015 p.11

---

Exhibition console, based on the "Red ring of Death" syndrome and on The Walking Dead theme. It's an order and a unique model showed from march the 13th to 15th 2015 at the Made in Asia in Brussel.
Time: 1month & 1/2
Materials: Latex, Acrylic, Modding paste, resin


Copyright © 2010-2015 AMC Network Entertainment LLC. All rights reserved.
BD Walking Dead © Editions Delcourt 2015


2014-2015 project