Une collaboration Random Print - Studio x Focus Home Interactive sur World War Z Game !

Que la horde soit lâchée !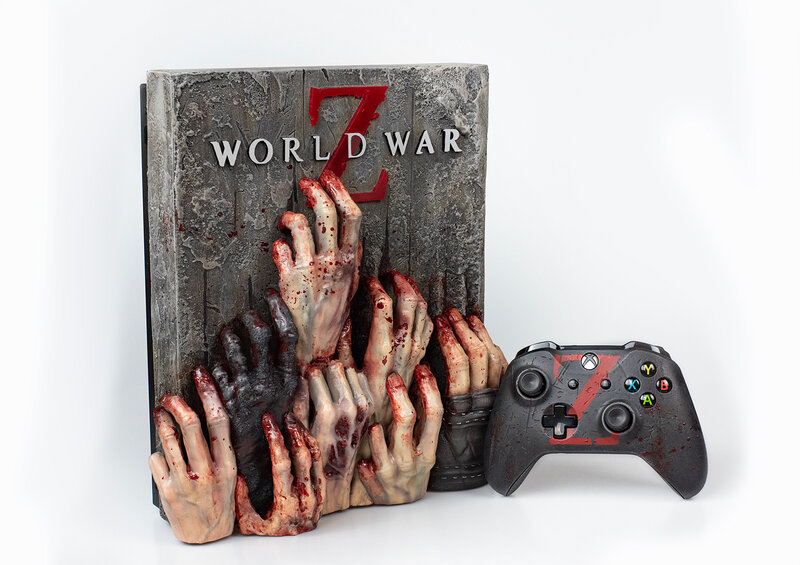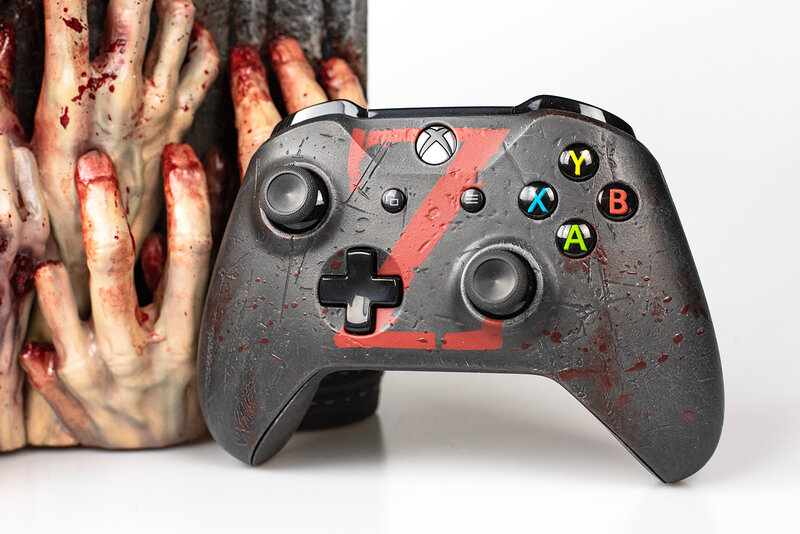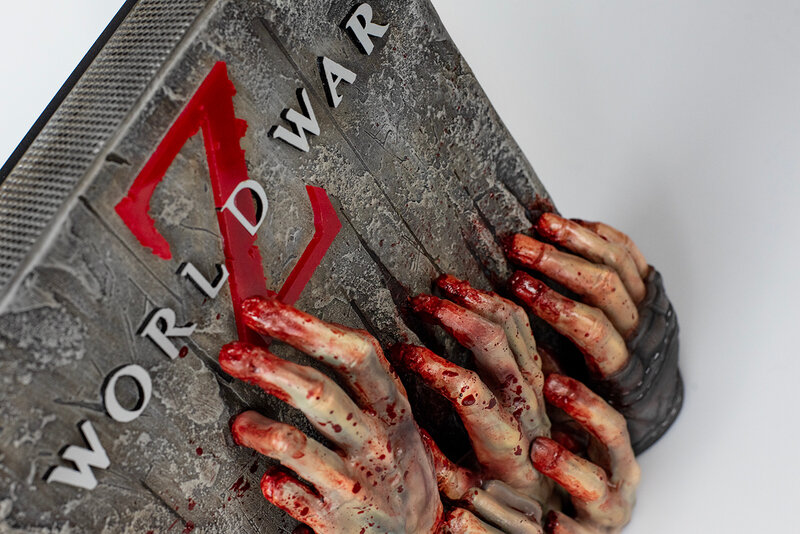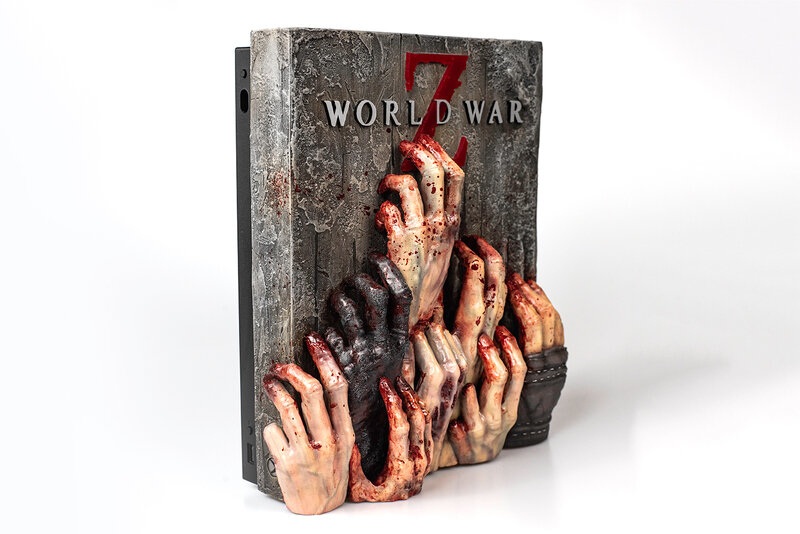 Concept art Random Print Studio
Scultp & settings : Stéphane J. - . Amandine D.
Technical : Louis C. - Amandine D.
Paint : Elsa R. - Vadu Amka
Assembly & texture : Elsa R. - Vadu Amka
Photography : Louis C.
Kingdom Hearts Playstation 4 Slim : Sora.

Golden paint, matte finish.
This unique copy, is intended for the Benelux.
But you can win it through Smartoys stores!

Promotional console not for resale.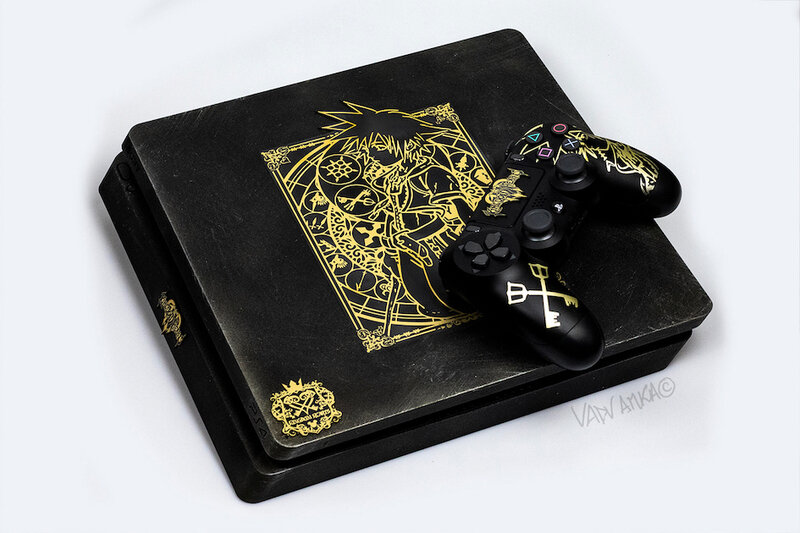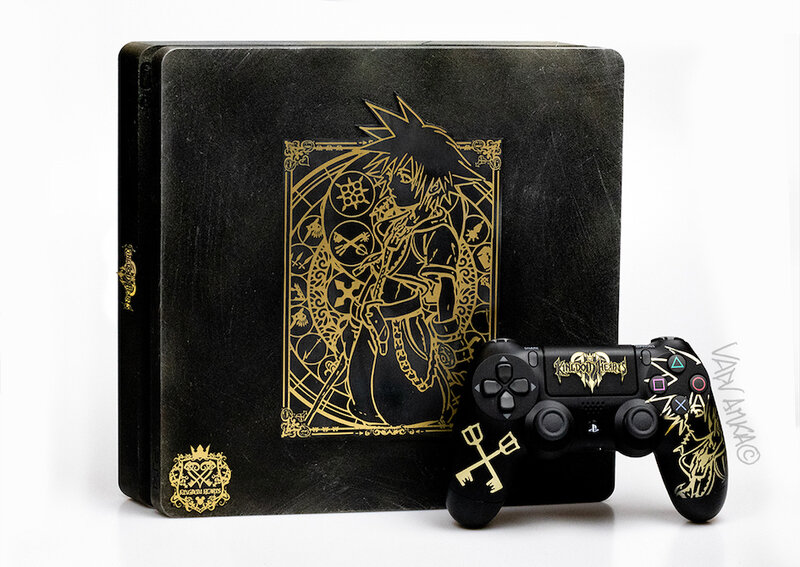 XBOX ONE X - SHELTER // FALLOUT 76
Our Future Begins,
Parce qu'on aime bien raconter une histoire avec des consoles qui ont du vécu; cette fois on transforme la XBOX ONE X en shelter (abri) post-apocalyptique pour la sortie de Fallout 76. Un peu rouillée ? Elle reste jouable et sobre pour une prise en main optimale durant votre séjour dans l'abri 76.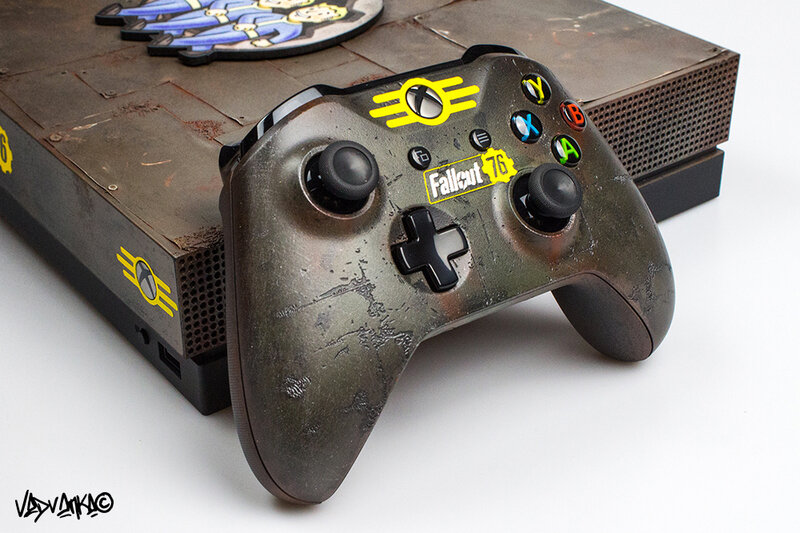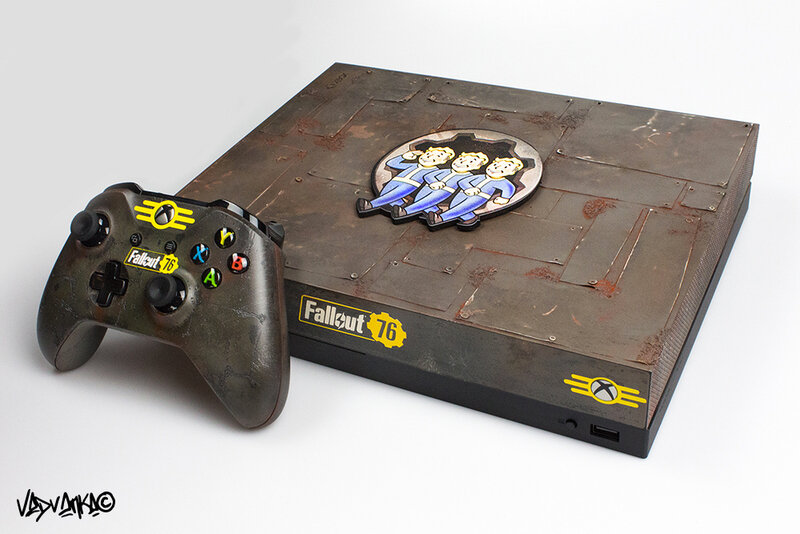 © 2018 Bethesda Softworks LLC, a ZeniMax Media company. Les marques appartiennent à leurs propriétaires respectifs. Tous droits réservés.



[#Concours] #Fallout76 ☢️ Une console uniquement pour le Benelux ! Et tu peux la gagner via @Smartoys_tv pour la sortie du jeu ! Plus d'infos sur https://t.co/ZNdsp7p4Ry et les #RS de #Smartoys Big up à @bethesda_nl @XboxBenelux pic.twitter.com/rhbhTz4XQx

— Vadu Amka @ Japan (@VaduAmka) 17 novembre 2018

Il y a quelques mois, nous avons entamé une collaboration avec Activision sur la création d'une série de consoles au design spécial et rappelant les couleurs de Spyro le dragon ! Ses ornements aux pigments d'or et son dragon de crystal en résine teintée rajoutent un côté authentique à cette console de collection. Nous espérons qu'elle vous ravivera quelques souvenirs sur ce magnifique jeu de notre enfance !
Ce projet a été réalisé en Belgique avec la participation de Random Print Studio .


Et si elle était à gagner ? Ca serait encore plus cool non ?! :)
Et si on vous faisait gagner une PlayStation 4 Spyro exclusive by @VaduAmka ? pic.twitter.com/hx9mQlzfWj

— Micromania - Zing (@Micromania_Fr) 12 novembre 2018
#JeuConcours 🎁|À l'occasion de la sortie du jeu #SpyroReignitedTrilogy 🐲, tentez de gagner avec @Activision une #PS4 customisées aux couleurs de @SpyroTheDragon, avec @VaduAmka 🔥. Pour Participer ➡ RT + follow @Fnac 😀
>>https://t.co/AHWFCPWOd2 pic.twitter.com/xNLiKjooZu

— Fnac (@Fnac) 13 novembre 2018
Un peu d'archéologie sur le blog en détérant ce projet d'il y a déjà 10 mois et que j'avais complétement oublié de vous présenter... Le temps passe BEAUCOUP trop vite !

Il s'agissait de ma première collaboration avec Activision Blizzard, Inc pour les Etats-Unis. Ils m'ont commandé en 2017, un cadeau pour les fans de Overwatch ! Une console XBOX ONE S Junkrat réalisée avec les recommandations et l'oeil bienveillant du staff d'Activision Blizzard US. C'était vraiment le projet parfait pour un calendrier de l'avant !

Pour me faire pardonner de ces 10 petits mois de retard, je vous montre quelques photos WIP dans mon atelier lors de la peinture d'un autre modèle de console Junkrat, elle aussi destinée à l'éditeur.
©2018 BLIZZARD ENTERTAINMENT, INC. TOUS DROITS RÉSERVÉS. Toutes les marques citées appartiennent à leur propriétaire.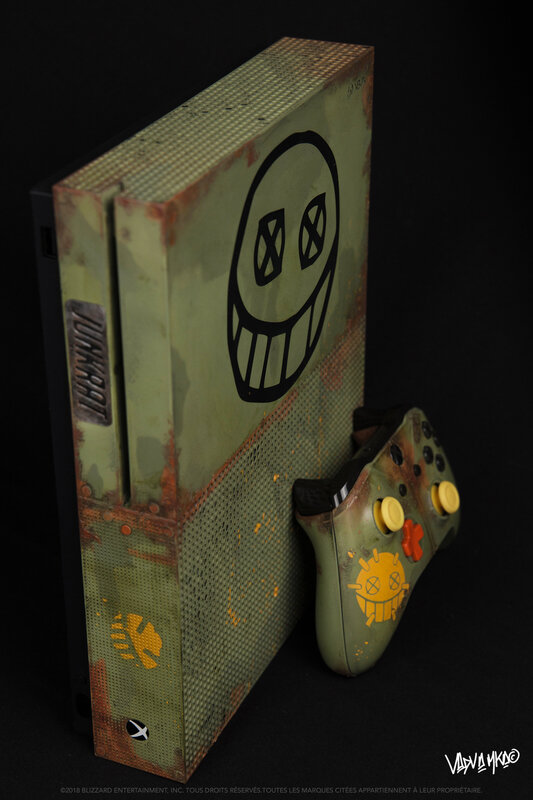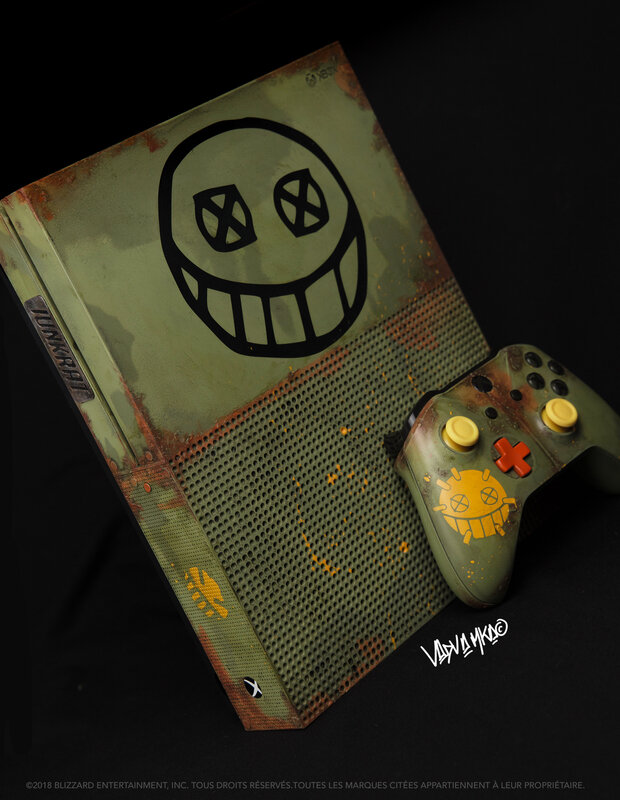 #HappyHeroDays! 12 prizes, 12 days.

DAY 6: Junkertown Xbox One S. RT to enter to win the sweepstakes!

📜 https://t.co/TlBppne8dV pic.twitter.com/uD0HJ6y9IA

— Overwatch (@PlayOverwatch) 16 décembre 2017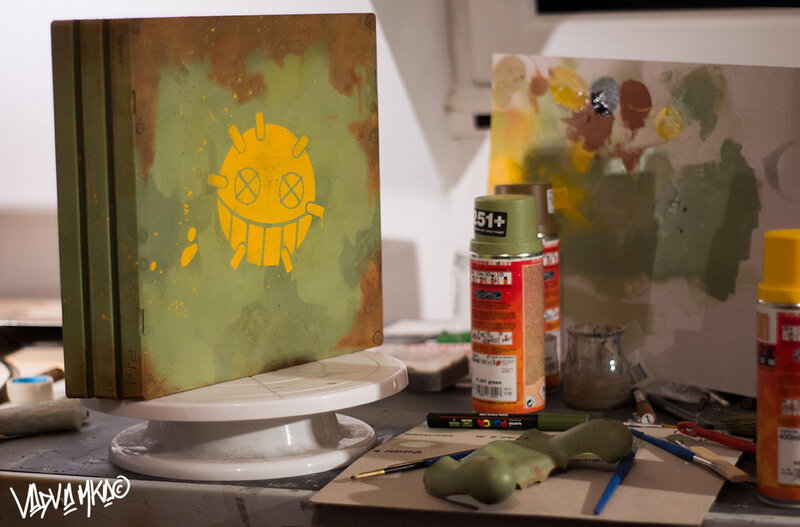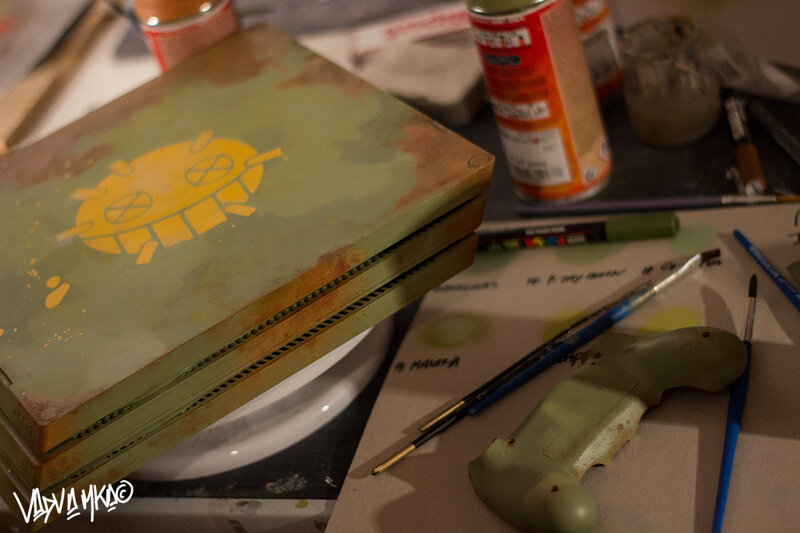 Promotional : PlayerUnknown's Battlegrounds themed controller series for Smartoys.
Only on XBOX ONE
Not available for sale

Copyright © 2018 PUBG Corporation. Tous droits réservés. PLAYERUNKNOWN'S BATTLEGROUNDS et PUBG sont des marques déposées de PUBG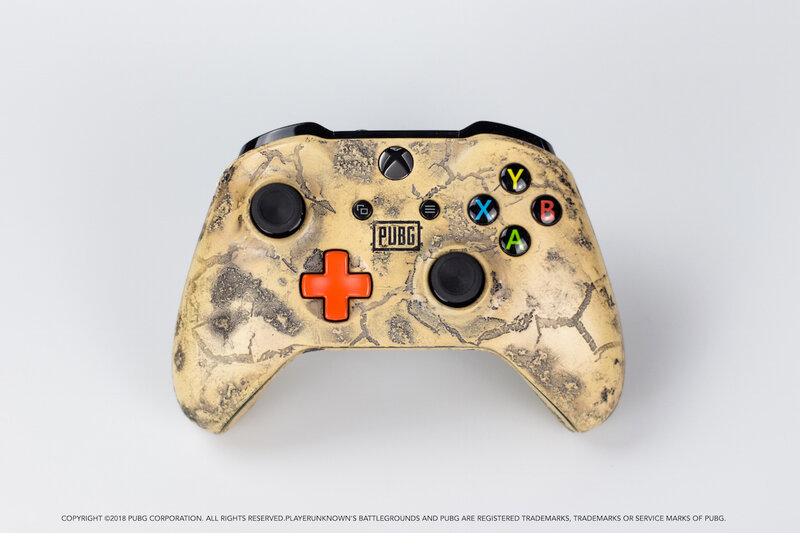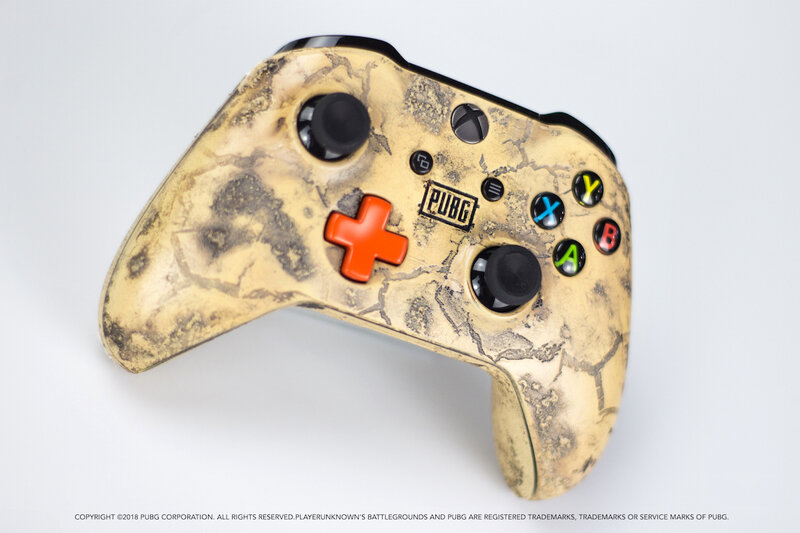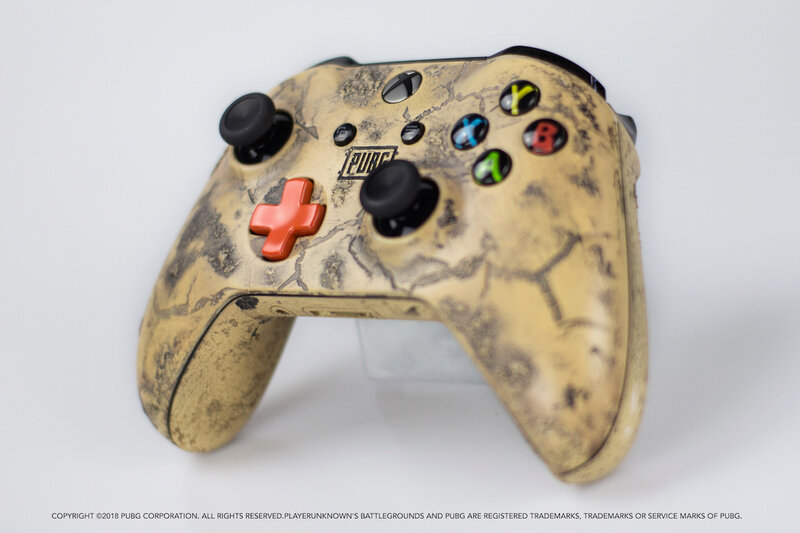 Nous sommes 10 artistes internationaux à avoir collaboré avec Geek-Art et Ubisoft à l'occasion de la sortie de Far Cry 5. Retrouver chacune de nos intérprétations sur la page Facebook de Geek-Art et Ubisoft.
Pour cette opération officielle Far Cry 5, une Playstation 4 a été réalisée en hommage à la franchise. Celle-ci est en bois de noyer, découpée et gravé sur le thème du jeu. Ce design a été réfléchi pour être un modèle unique. La console n'est pas déstinée à la vente.

Avec les conseils et la bienveillance d'une technicienne en or : Amandine D.
L'aide précieuse de Louis C. pour les photos et le traitement du bois avant la découpe.

© 2018 Ubisoft Entertainment. All Rights Reserved. Far Cry, Ubisoft and the Ubisoft logo are registered or unregistered trademarks of Ubisoft Entertainment in the US and/or other countries. Based on Crytek's original Far Cry directed by Cevat Yerli. Powered by Crytek's technology "CryEngine".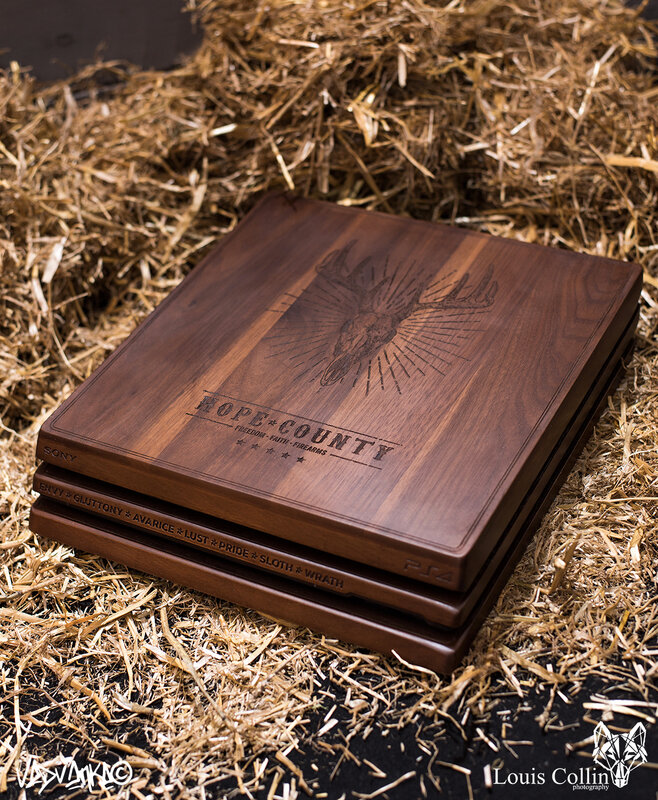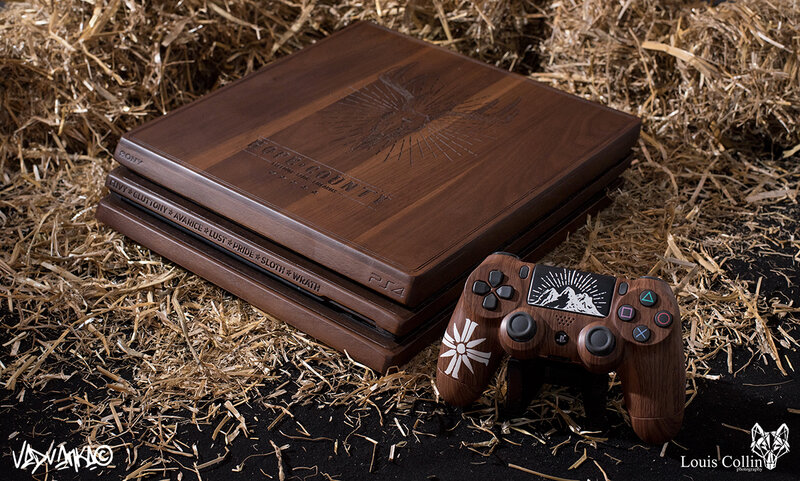 Découvrez maintenant une partie du Making-of derrière la réalisation de la PS4 FAR CRY ! Il s'agit de ma participation avec 9 autres artistes internationaux pour la sortie de Far Cry 5 !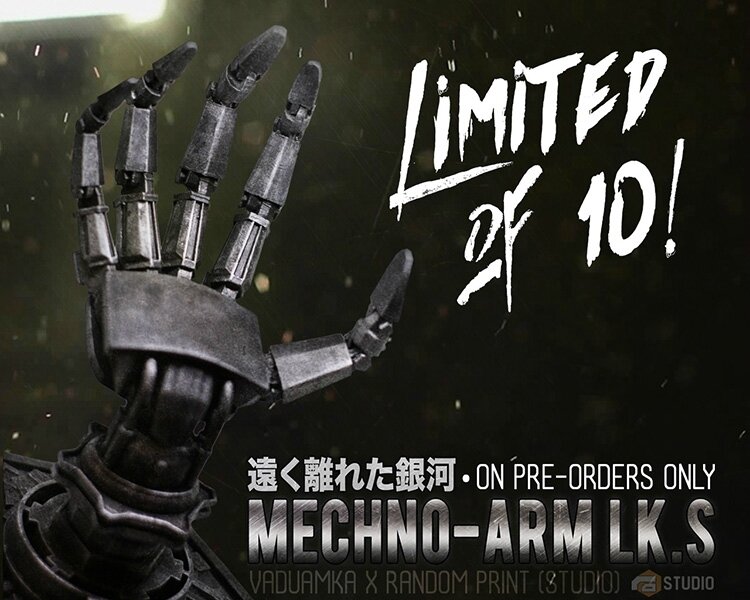 • Pre-orders Open
• Précommandes Ouvertes
" Mechno ARMS LK.S 1:1 Scale "
Peinture métallisée finition satiné
Décoration en résine, polymère, acrylique et epoxy
1:1 Scale Life Size
H: 20cm / 7.87 inches
Controller Display - Décoration
Limited of 10 pieces
Réalisé en Belgique, Made in Belgium
Signed and dated by the team !
Delivered with a certificate.
Shipping worldwide.
•Livraison à partir de Février
•Delivery from February

Vadu Amka x Random Print (Studio)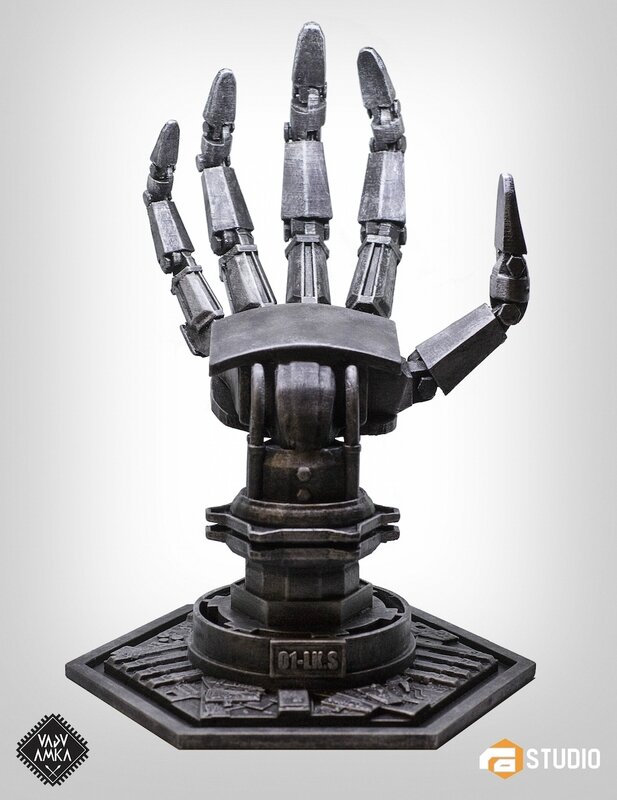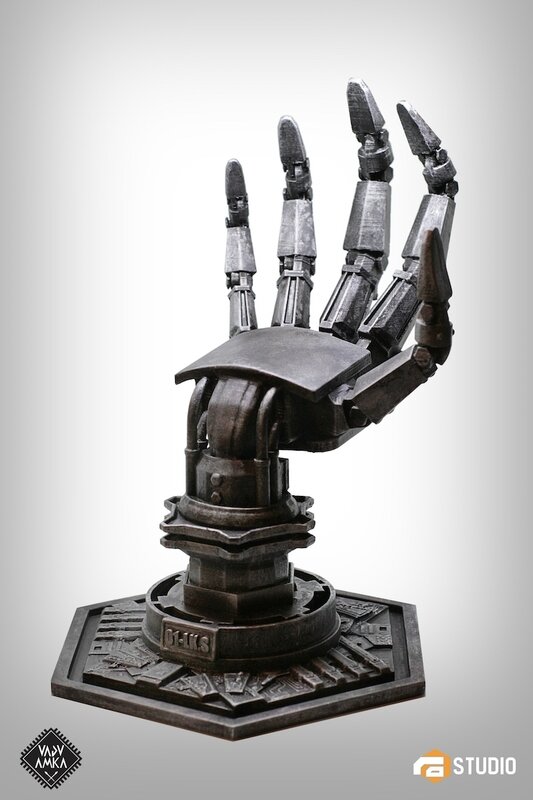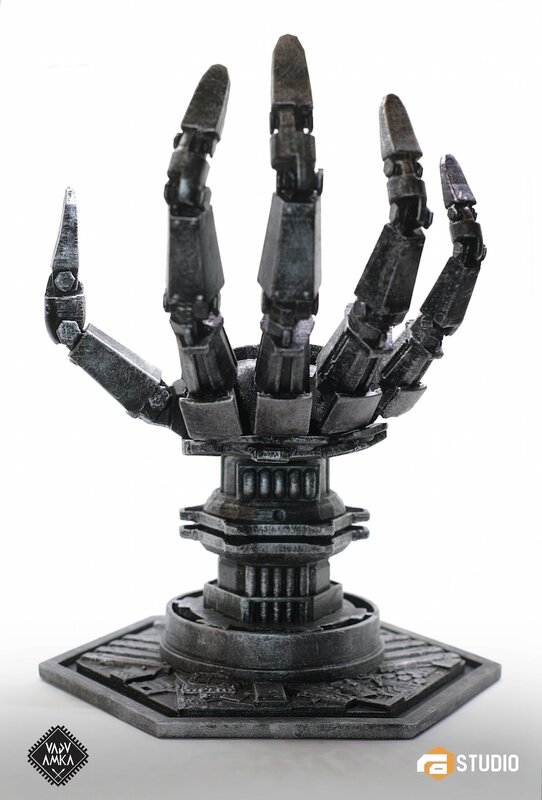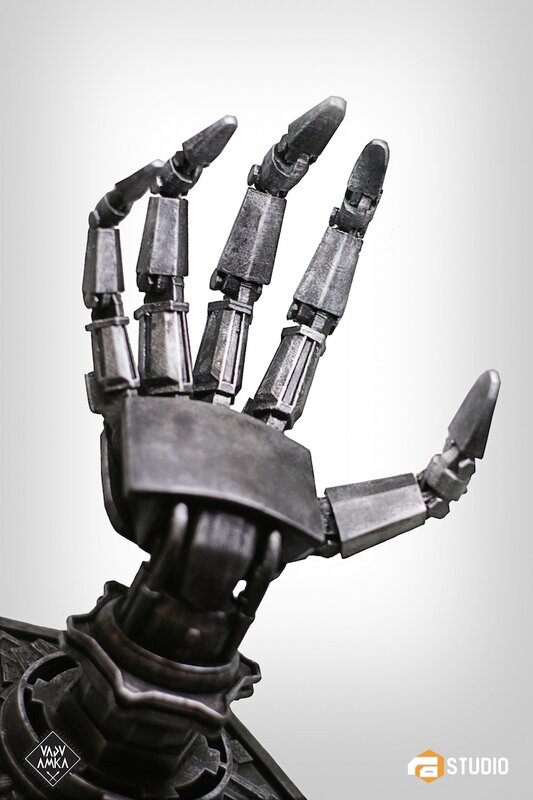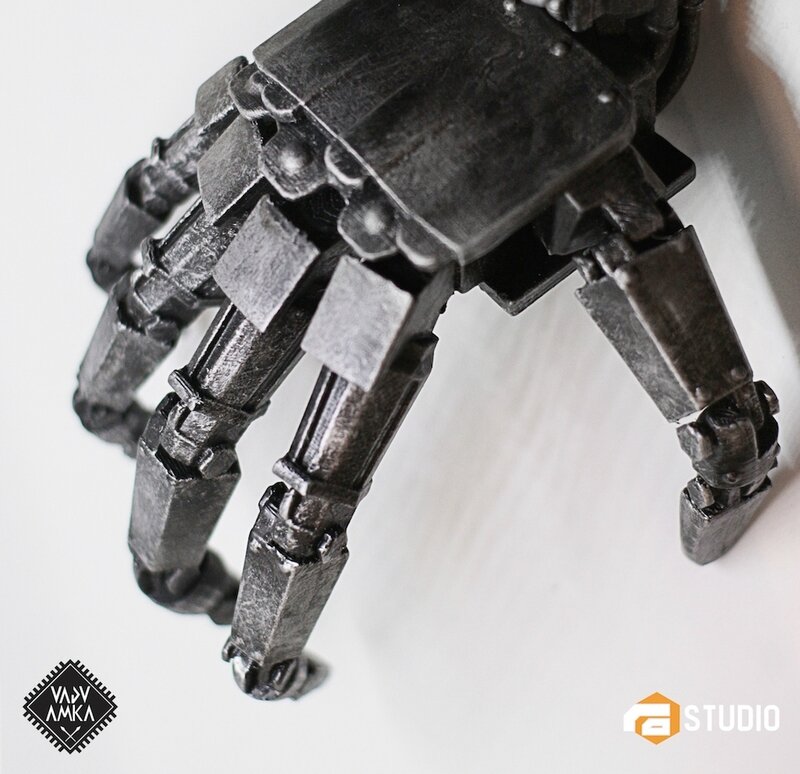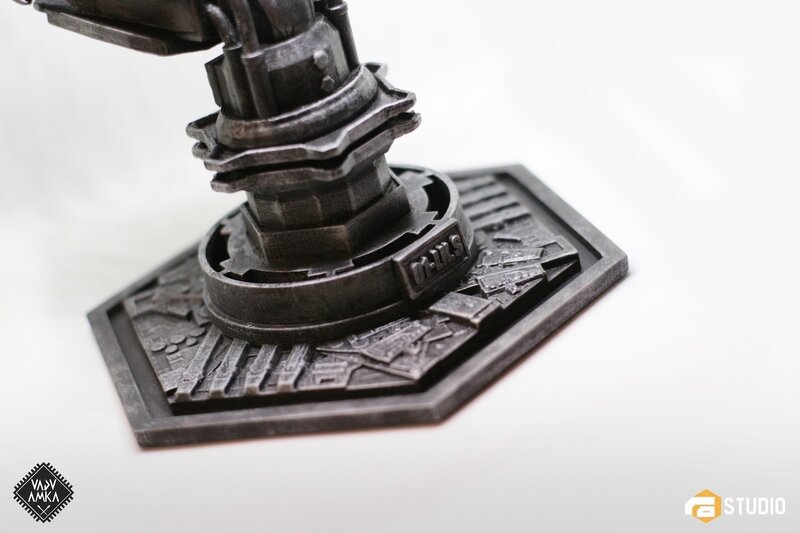 PlayerUnknown's Battlegrounds est un jeu vidéo multijoueur en ligne de type battle royale développé par l'éditeur Bluehole et dès maintenant disponible sur les Xbox One et Xbox One X .

Ce mois-ci, deux exemplaires de consoles PUBG ont été réalisés pour la sortie du jeu. L'une d'entre elle est actuellement à gagner auprès de Smartoys. Pour participer à leur concours, il suffit de vous rendre sur leur page facebook et de suivre les règles du concours. A Winner Winner Chicken Dinner !

Réalisation : plastique & résine, peinture acrylique, vernis UV.
Logos réinterprétés pour ces deux consoles. Création du modèle 3D sur base d'un concept et impression par la team Random Print .
Post production manuelle.


COPYRIGHT ©2017 PUBG Corporation. ALL RIGHTS RESERVED. PLAYERUNKNOWN'S BATTLEGROUNDS is a registered trademark, trademark or service mark of PUBG Corporation and its affiliates.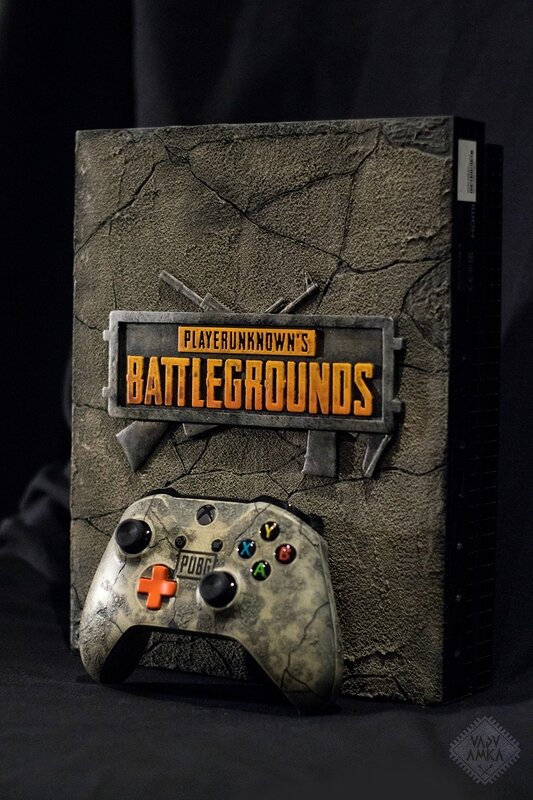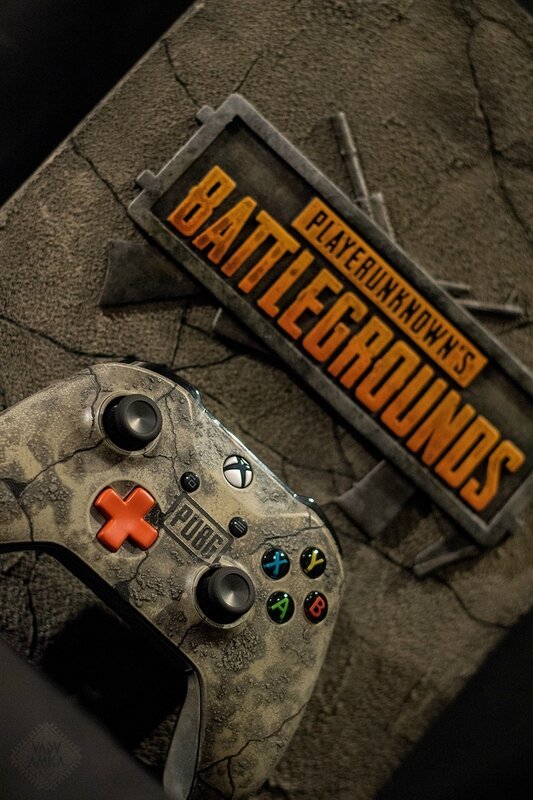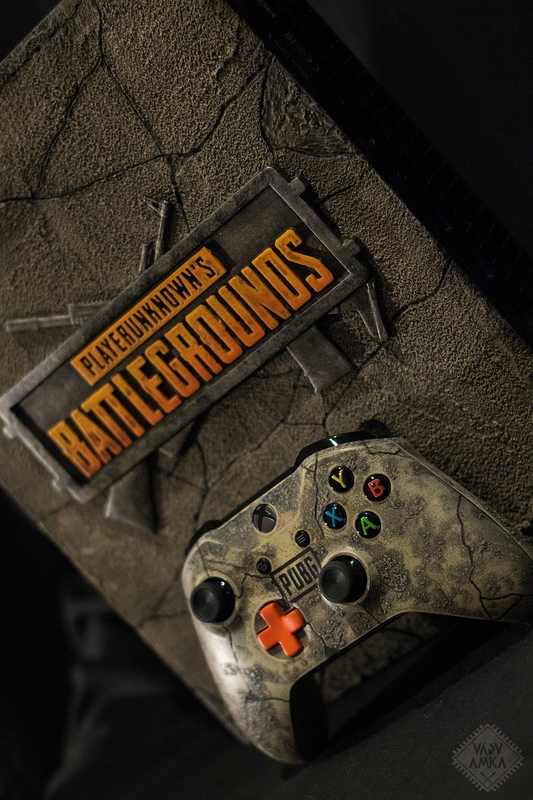 La console Playstation 4 : Call of Duty: WWII , véritable vétéran de guerre ?

Afin de réaliser quelque chose de nouveau et éviter le camouflage vu et revu ou de la découpe avec leds, j'ai choisi d'illustrer ce thème de "guerre" avec des impacts incrustés dans la coque de la console, laissant penser à une plaque métallique criblé de balles.
Réalisation des impacts de balles en résine et plastique. Peinture Acrylique avec finition UV semi-mat.

© 2017 Activision Publishing, Inc. ACTIVISION, CALL OF DUTY, MODERN WARFARE, CALL OF DUTY MODERN WARFARE, CALL OF DUTY BLACK OPS, CALL OF DUTY GHOSTS, CALL OF DUTY ADVANCED WARFARE, CALL OF DUTY INFINITE WARFARE, et le logo CALL OF DUTY WORLD LEAGUE sont des marques commerciales de Activision Publishing, Inc.