Nous sommes 10 artistes internationaux à avoir collaboré avec Geek-Art et Ubisoft à l'occasion de la sortie de Far Cry 5. Retrouver chacune de nos intérprétations sur la page Facebook de Geek-Art et Ubisoft.
Pour cette opération officielle Far Cry 5, une Playstation 4 a été réalisée en hommage à la franchise. Celle-ci est en bois de noyer, découpée et gravé sur le thème du jeu. Ce design a été réfléchi pour être un modèle unique. La console n'est pas déstinée à la vente.

Avec les conseils et la bienveillance d'une technicienne en or : Amandine D.
L'aide précieuse de Louis C. pour les photos et le traitement du bois avant la découpe.

© 2018 Ubisoft Entertainment. All Rights Reserved. Far Cry, Ubisoft and the Ubisoft logo are registered or unregistered trademarks of Ubisoft Entertainment in the US and/or other countries. Based on Crytek's original Far Cry directed by Cevat Yerli. Powered by Crytek's technology "CryEngine".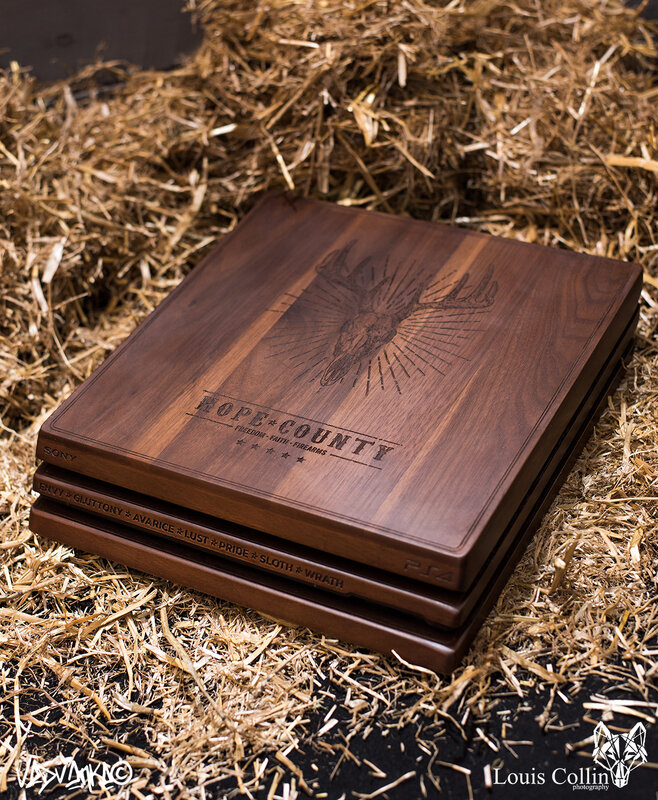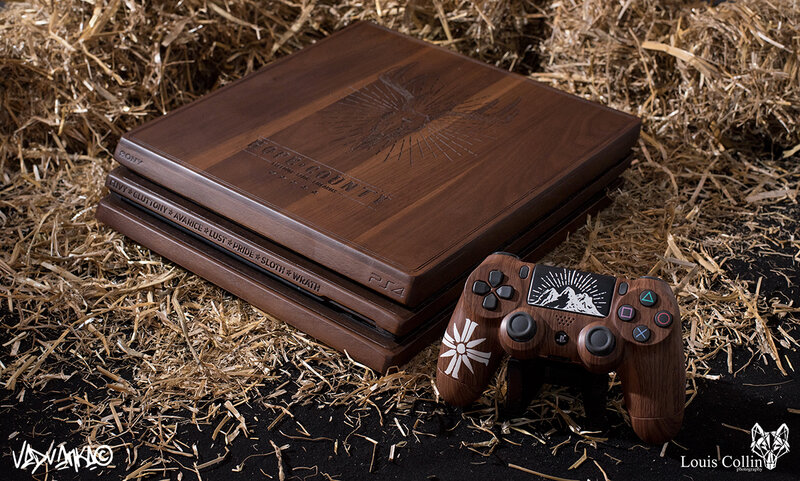 Découvrez maintenant une partie du Making-of derrière la réalisation de la PS4 FAR CRY ! Il s'agit de ma participation avec 9 autres artistes internationaux pour la sortie de Far Cry 5 !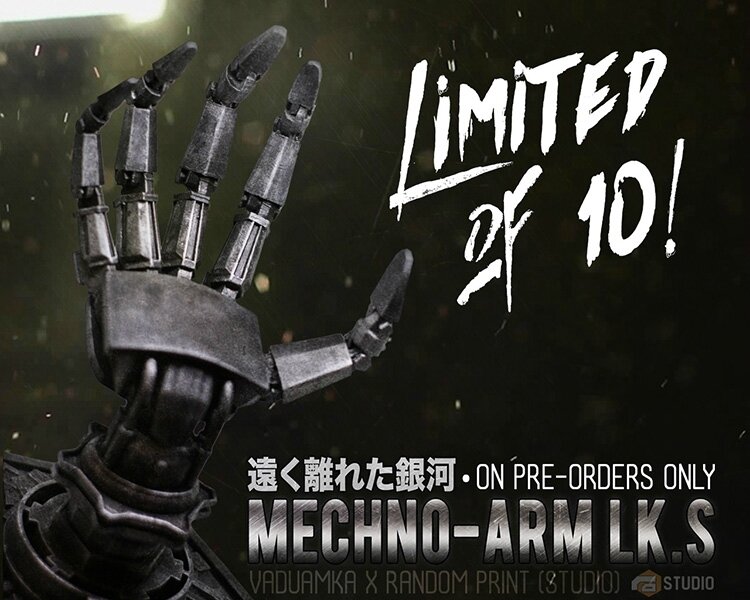 • Pre-orders Open
• Précommandes Ouvertes
" Mechno ARMS LK.S 1:1 Scale "
Peinture métallisée finition satiné
Décoration en résine, polymère, acrylique et epoxy
1:1 Scale Life Size
H: 20cm / 7.87 inches
Controller Display - Décoration
Limited of 10 pieces
Réalisé en Belgique, Made in Belgium
Signed and dated by the team !
Delivered with a certificate.
Shipping worldwide.
•Livraison à partir de Février
•Delivery from February

Vadu Amka x Random Print (Studio)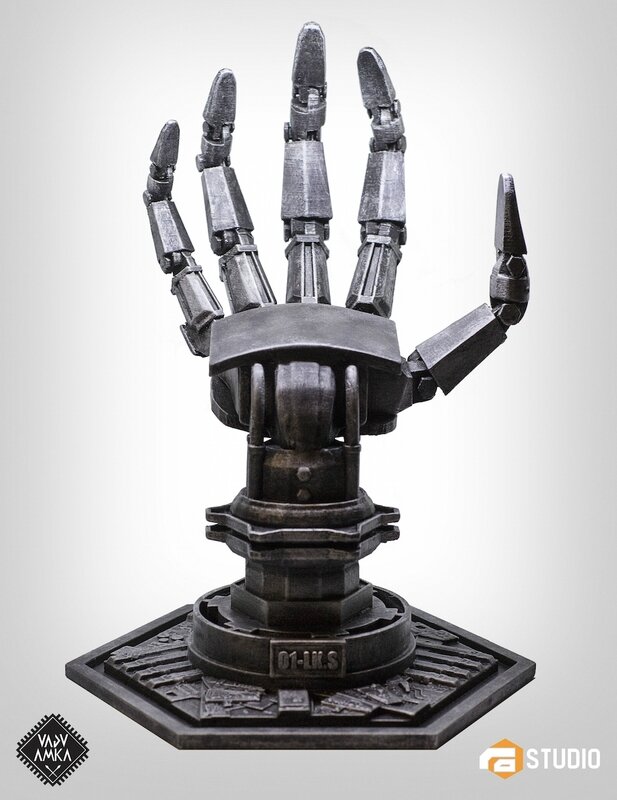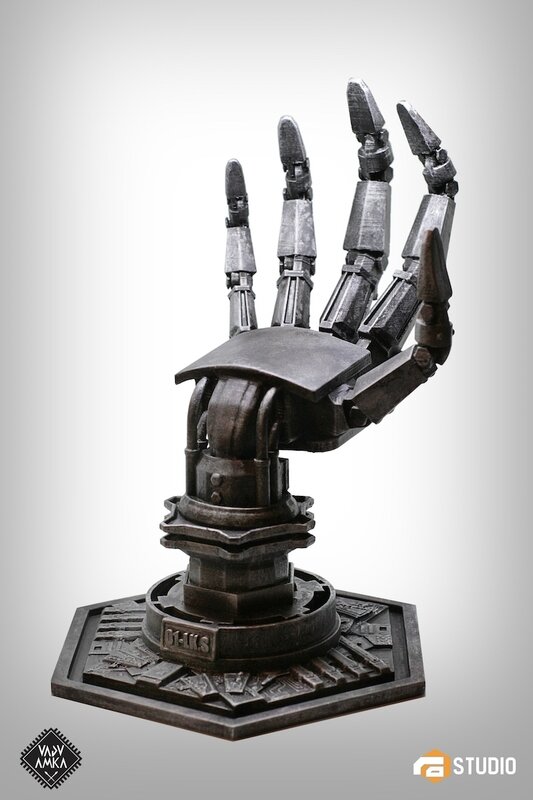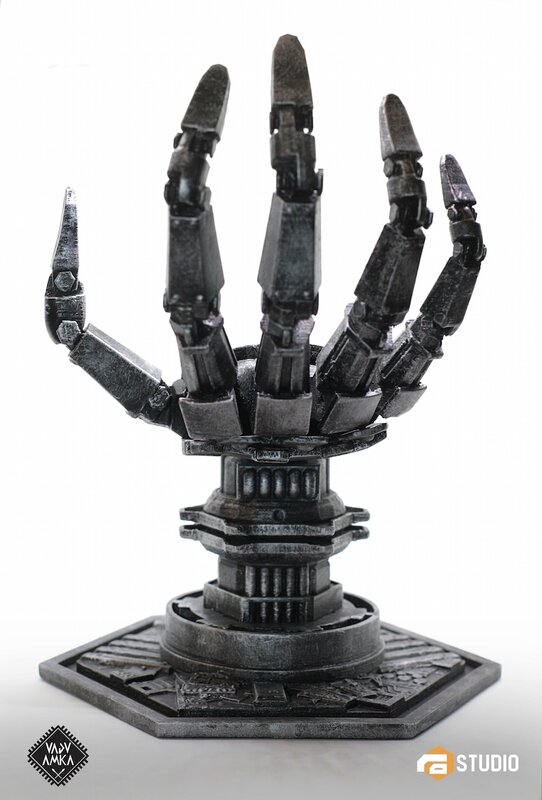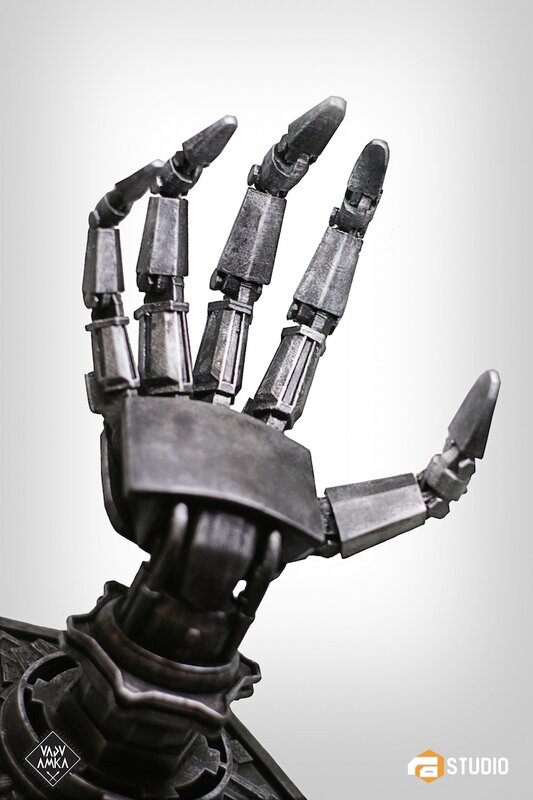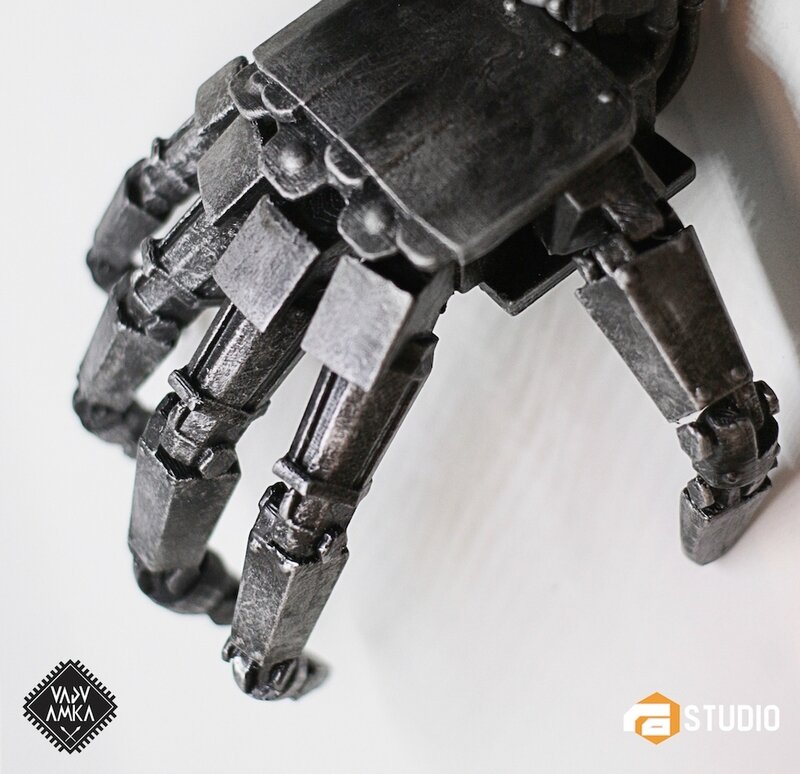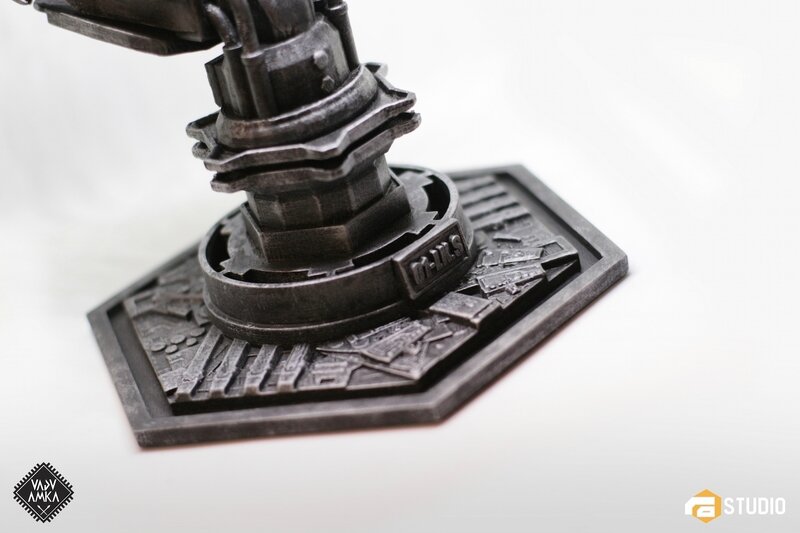 PlayerUnknown's Battlegrounds est un jeu vidéo multijoueur en ligne de type battle royale développé par l'éditeur Bluehole et dès maintenant disponible sur les Xbox One et Xbox One X .

Ce mois-ci, deux exemplaires de consoles PUBG ont été réalisés pour la sortie du jeu. L'une d'entre elle est actuellement à gagner auprès de Smartoys. Pour participer à leur concours, il suffit de vous rendre sur leur page facebook et de suivre les règles du concours. A Winner Winner Chicken Dinner !

Réalisation : plastique & résine, peinture acrylique, vernis UV.
Logos réinterprétés pour ces deux consoles. Création du modèle 3D sur base d'un concept et impression par la team Random Print .
Post production manuelle.


COPYRIGHT ©2017 PUBG Corporation. ALL RIGHTS RESERVED. PLAYERUNKNOWN'S BATTLEGROUNDS is a registered trademark, trademark or service mark of PUBG Corporation and its affiliates.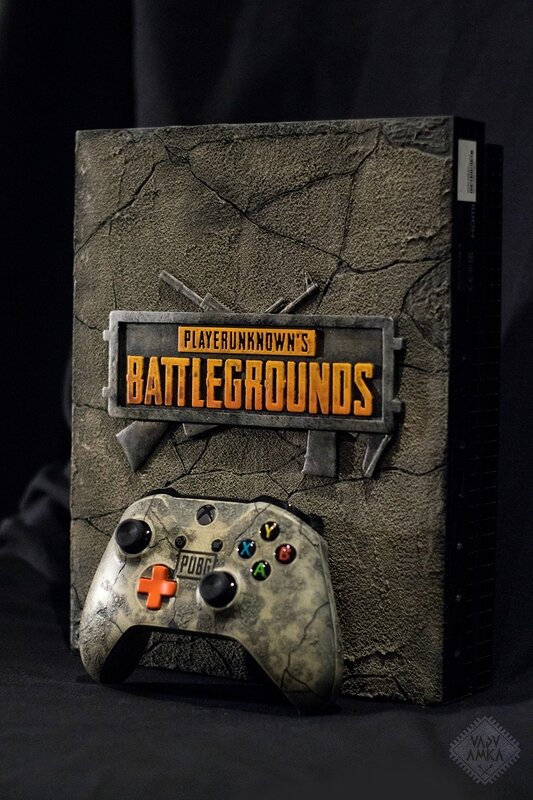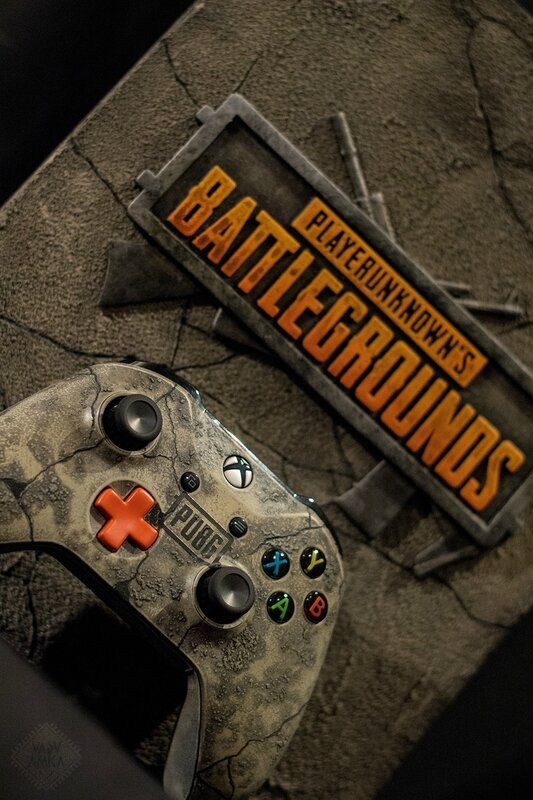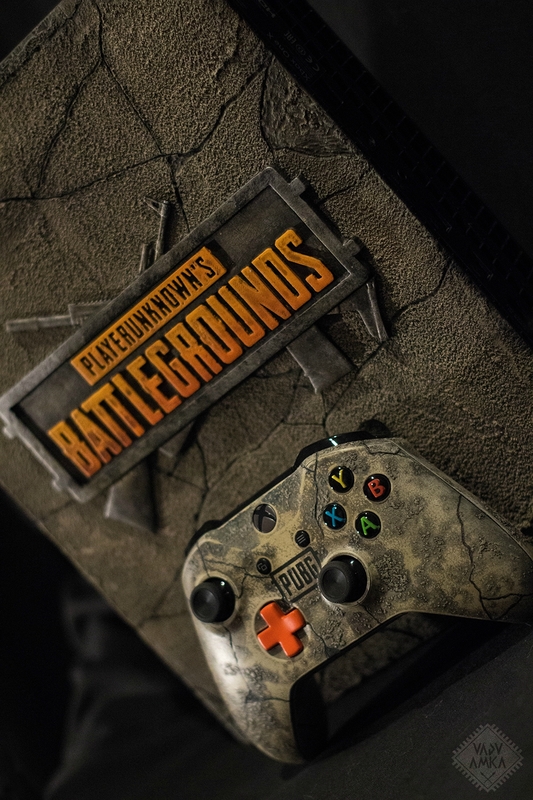 La console Playstation 4 : Call of Duty: WWII , véritable vétéran de guerre ?

Afin de réaliser quelque chose de nouveau et éviter le camouflage vu et revu ou de la découpe avec leds, j'ai choisi d'illustrer ce thème de "guerre" avec des impacts incrustés dans la coque de la console, laissant penser à une plaque métallique criblé de balles.
Réalisation des impacts de balles en résine et plastique. Peinture Acrylique avec finition UV semi-mat.

© 2017 Activision Publishing, Inc. ACTIVISION, CALL OF DUTY, MODERN WARFARE, CALL OF DUTY MODERN WARFARE, CALL OF DUTY BLACK OPS, CALL OF DUTY GHOSTS, CALL OF DUTY ADVANCED WARFARE, CALL OF DUTY INFINITE WARFARE, et le logo CALL OF DUTY WORLD LEAGUE sont des marques commerciales de Activision Publishing, Inc.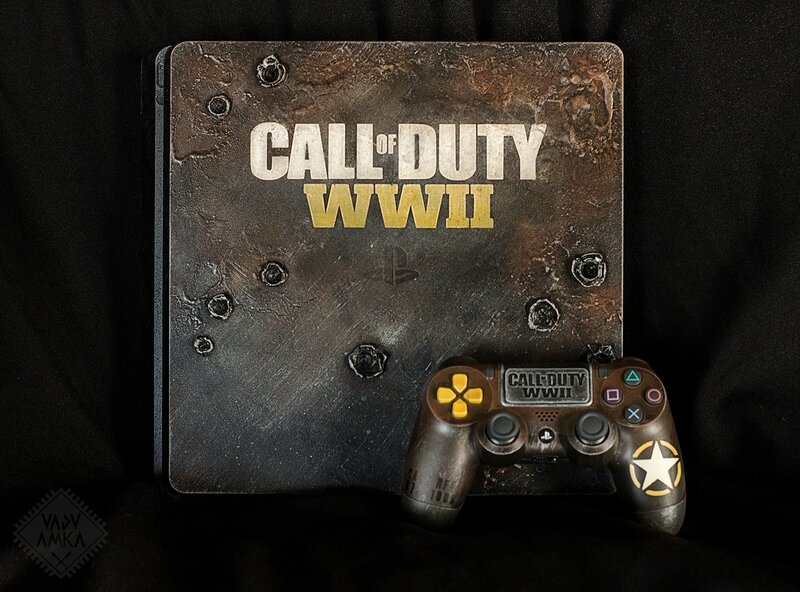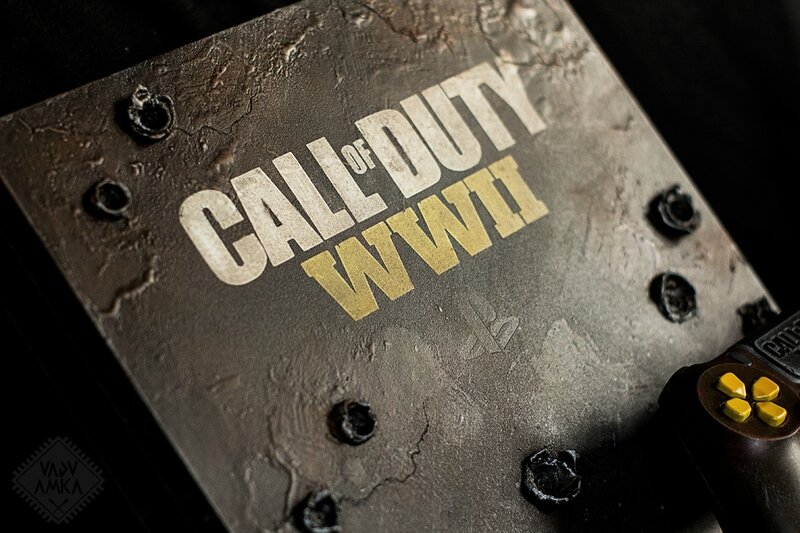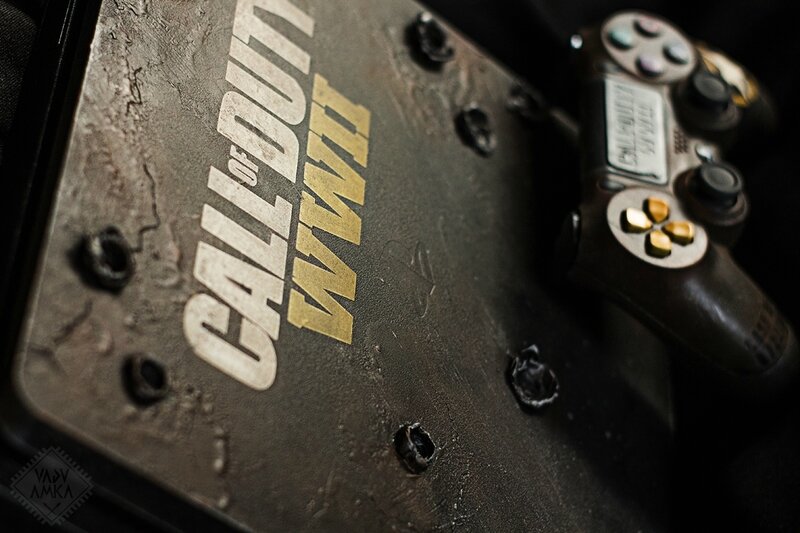 Manette Playstation 4 promotionnelle réalisée pour la sortie du jeu ASSASSIN'S CREED ORIGINS.
Cette pièce unique a été réalisé pour un concours Smartoys en Belgique.
Matériaux : Lanières en cuir clair, logo en résine et plastique, peinture acrylique.
Finition version UV mat.

Modèle unique, non destiné à la vente.

© 2017 Ubisoft Entertainment. All Rights Reserved. Assassin's Creed, Ubisoft, and the Ubisoft logo are trademarks of Ubisoft Entertainment in the US and/or other countries.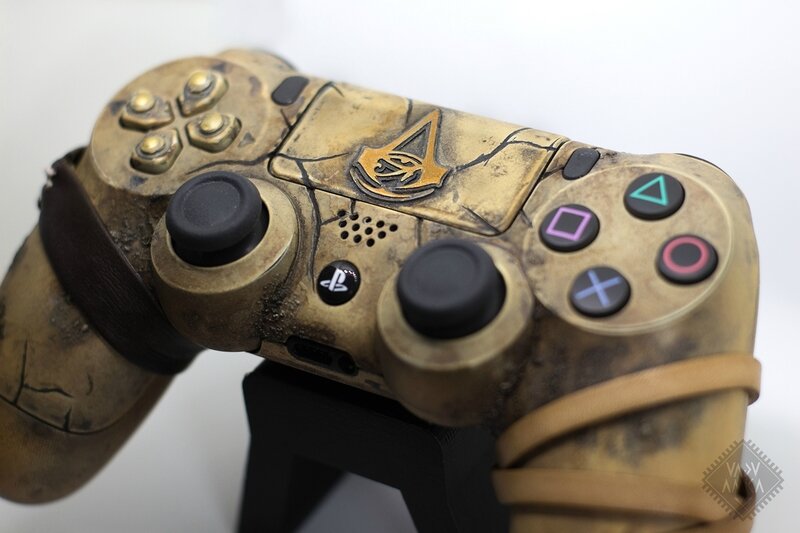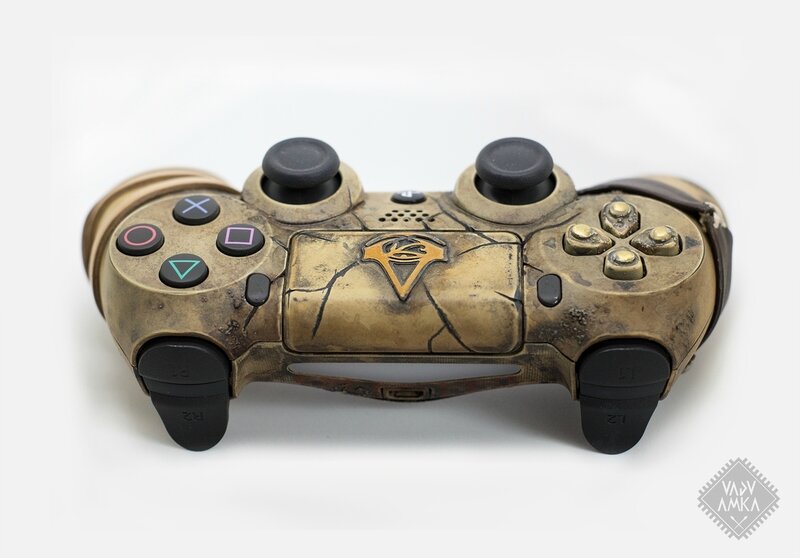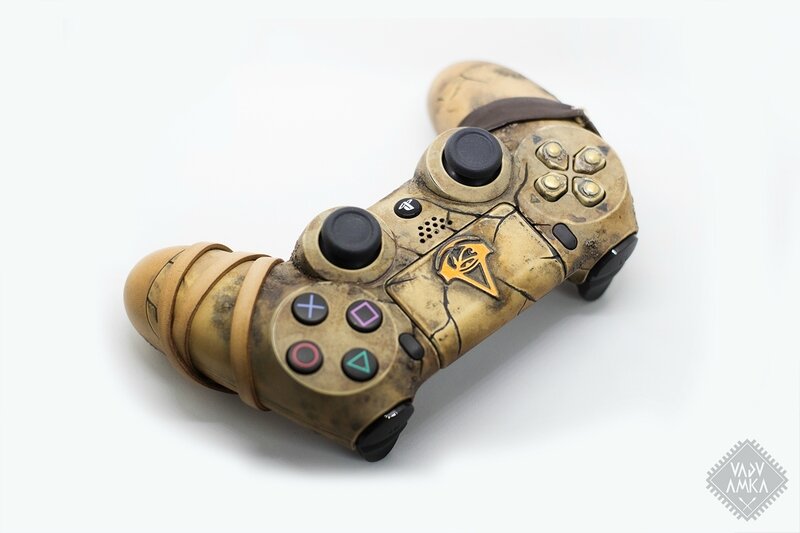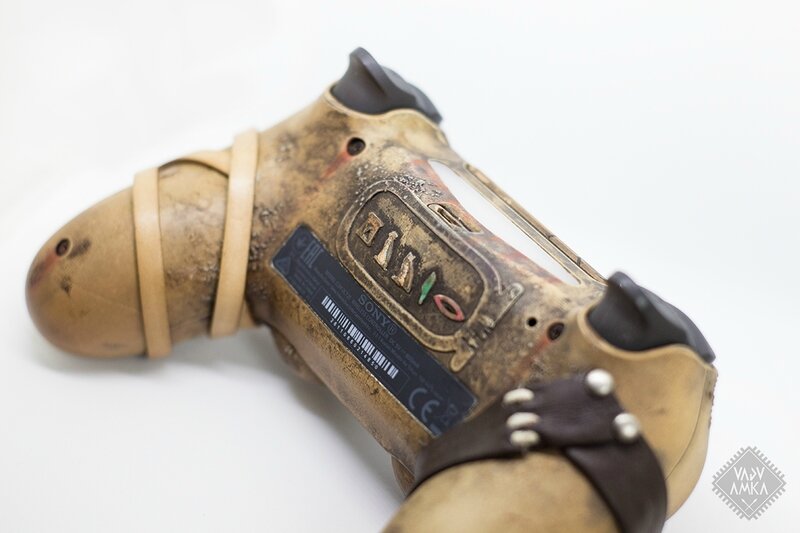 `
Customisation d'une Super Nintendo sur le thème de StarFox 2 pour la soirée LGX Retro Night à Luxembourg City. Peinture acrylique du logo Super Nintendo, vernis UV Mat avec sous couche aux pigments luminescents, ainsi la console brille la nuit ! Logo réalisé en plastique.
Exemplaire unique, promotionel.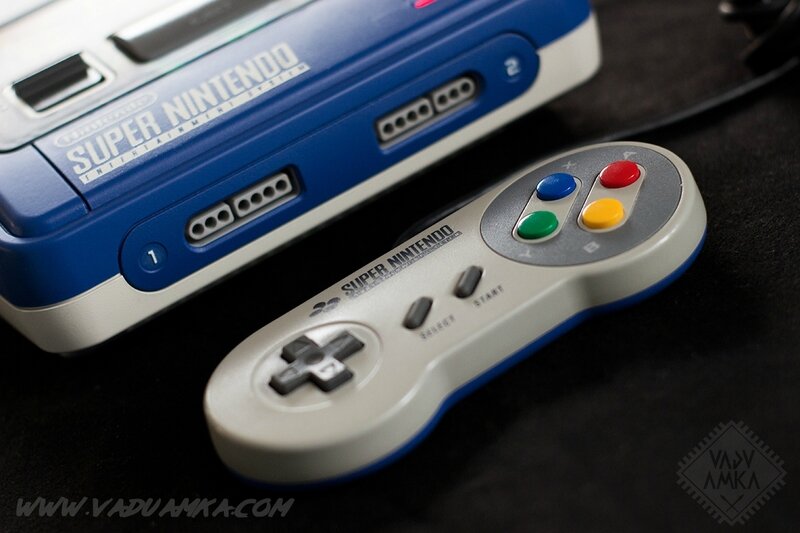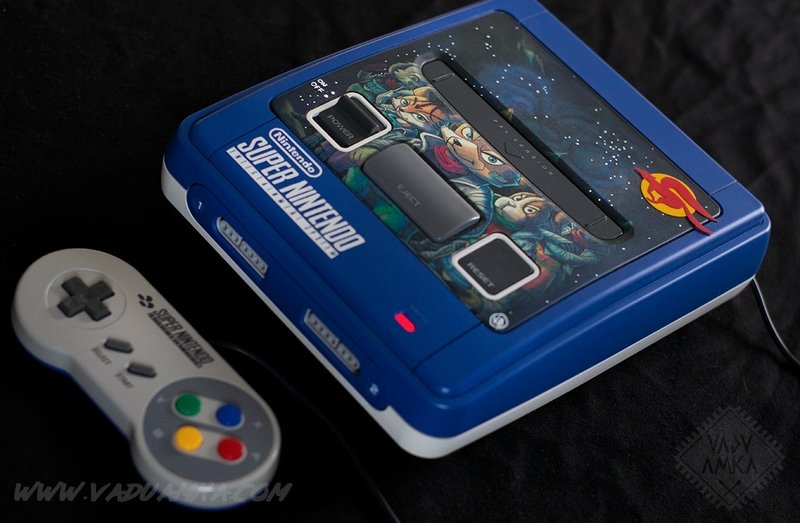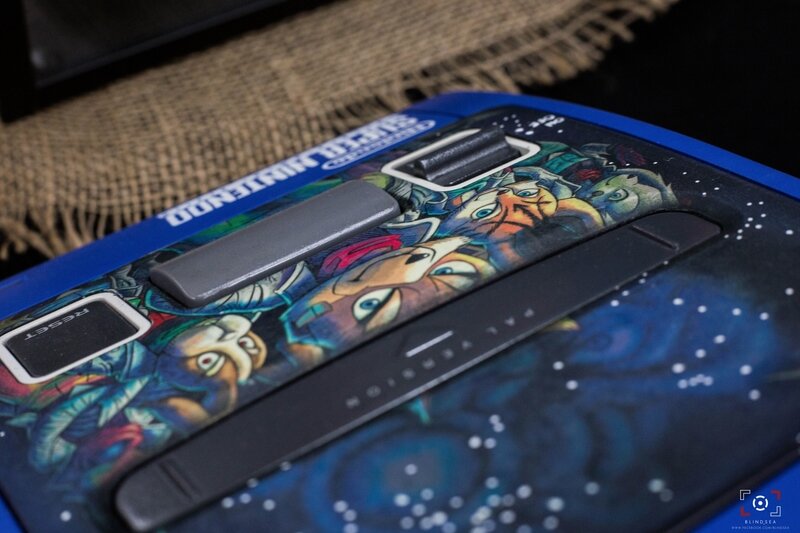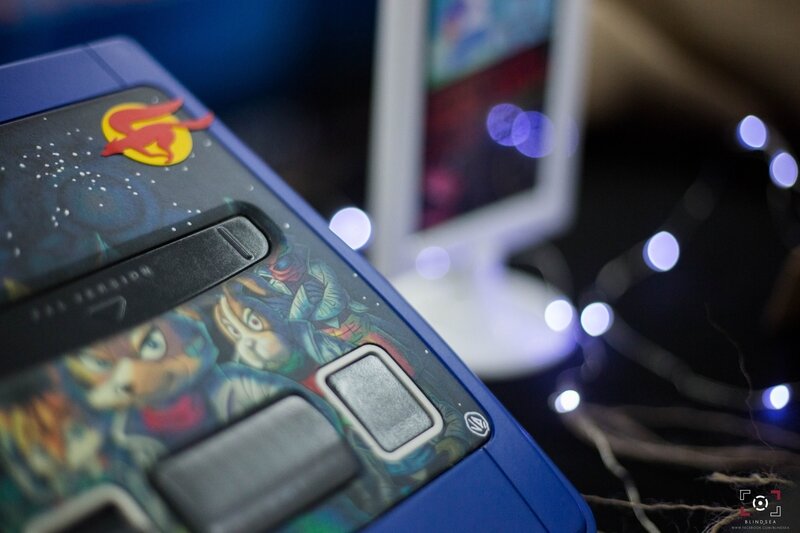 L'album de l'event sur Facebook, avec photo du workshop :
Pièce unique.
Décoration en résine et quartz.
Peinture noire et oxydation.

Disponible sur ma boutique : www.vaduamkashop.com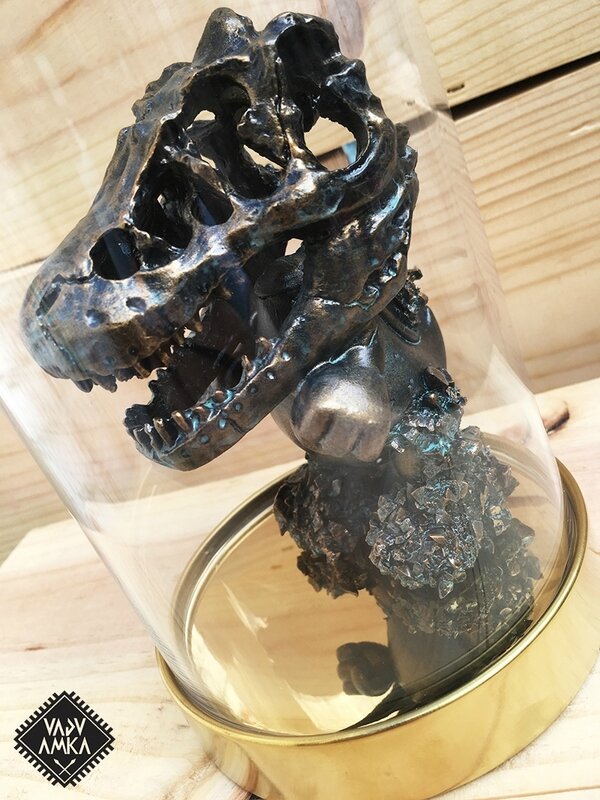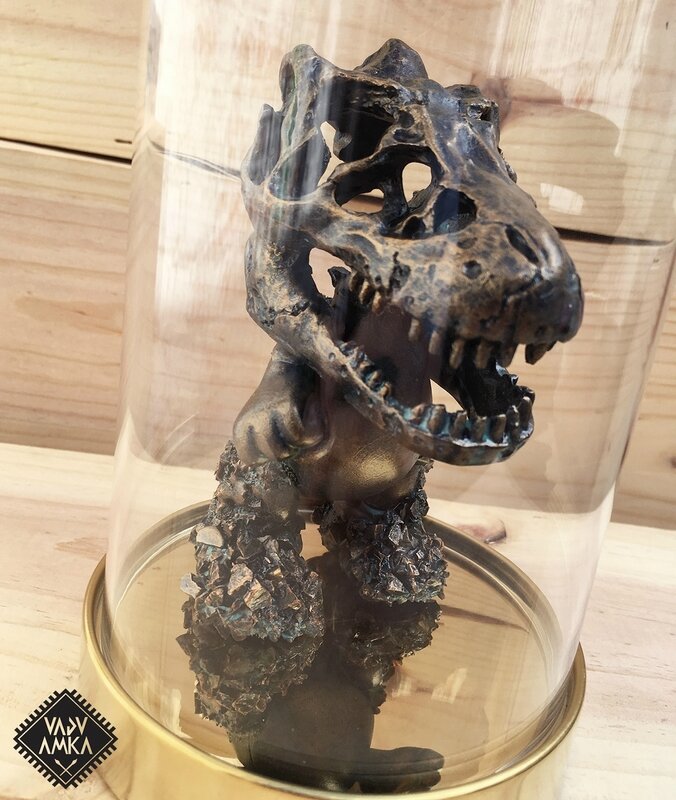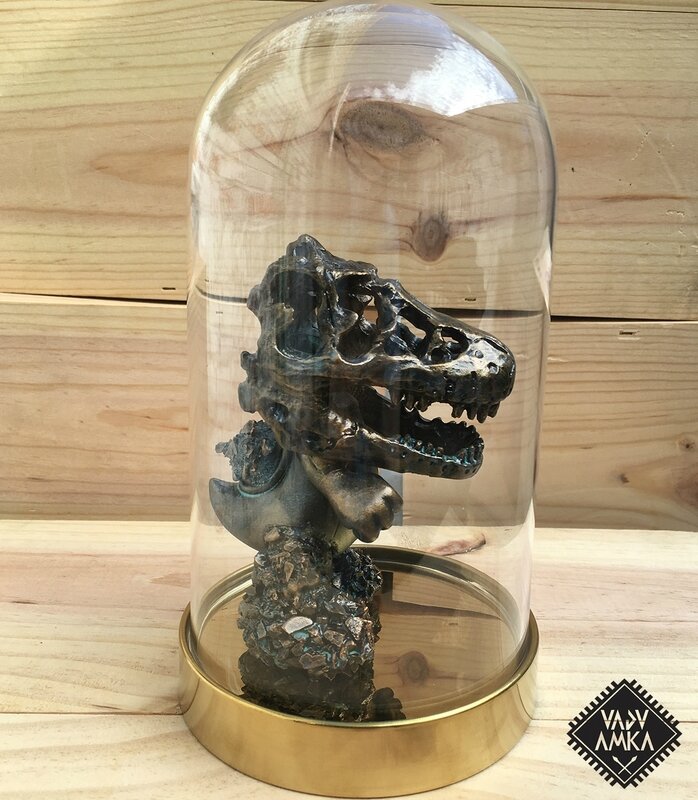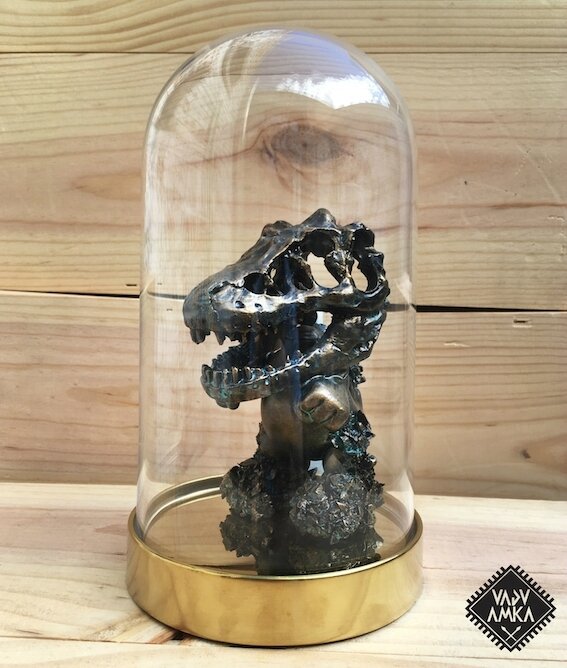 Autres décoration thème jurassique, dans cadre vintage en bois avec la coupe transverssale en résine d'un crâne de T-rex.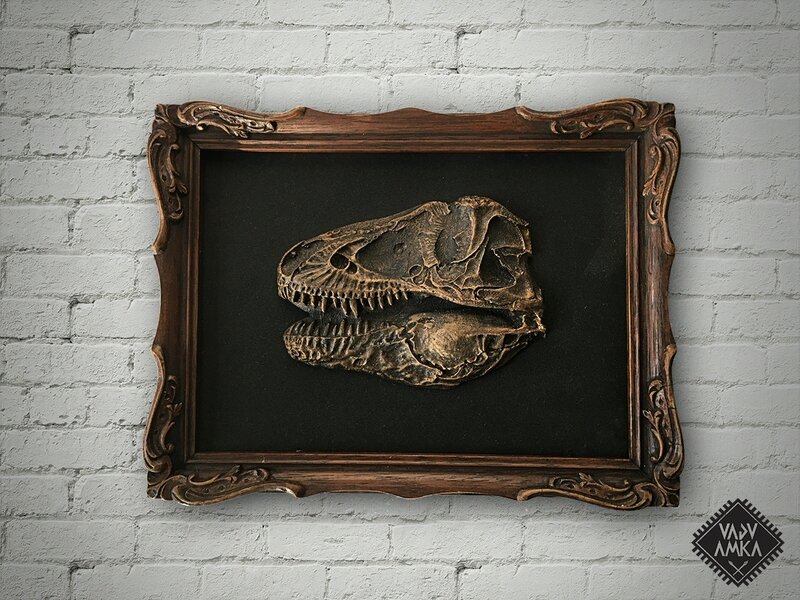 Double projets sur Playstation 4 et Xbox One S pour le Luxembourg Gaming Xperience qui se tient à Mondorf ce 12 , 13 et 14 mai.

Au programme, le premier tournoi League of Legends au Luxembourg, du streaming tout le week-end, du rétrogaming avec des bornes d'arcades, de la réalité virtuelle , un concours cosplay organisé par Luxcon et la présence du champion du monde de FIFA de même que Melania Mylioti, championne de Counter Strike ! Du beau monde pour la deuxième édition du Luxembourg Gaming Xperience (LGX).

NOT FOR SALE.
Luxembourg Gaming Xperience powered by SATURN Luxembourg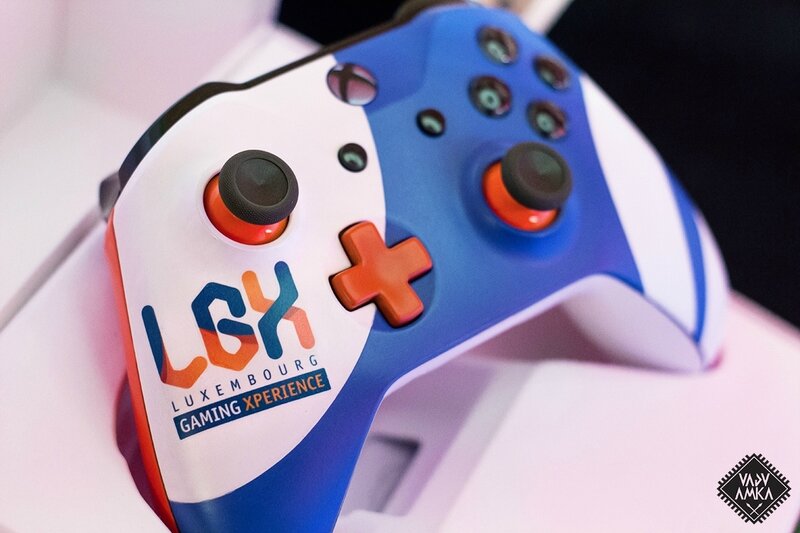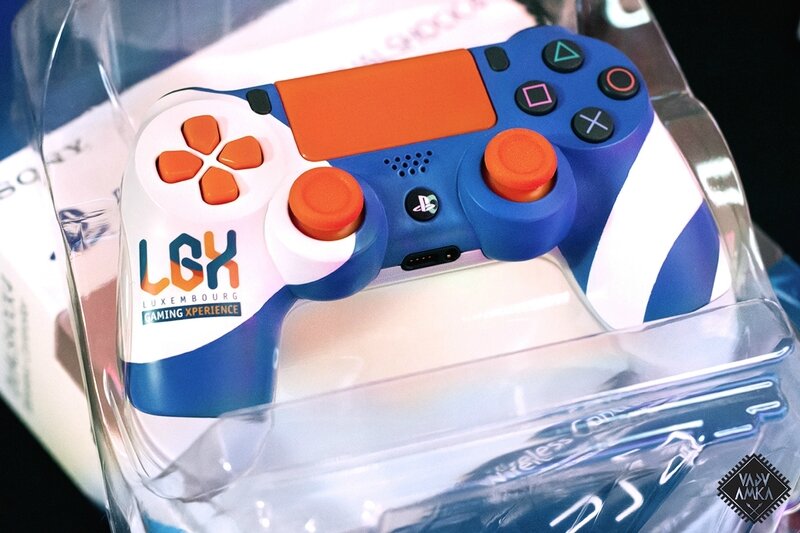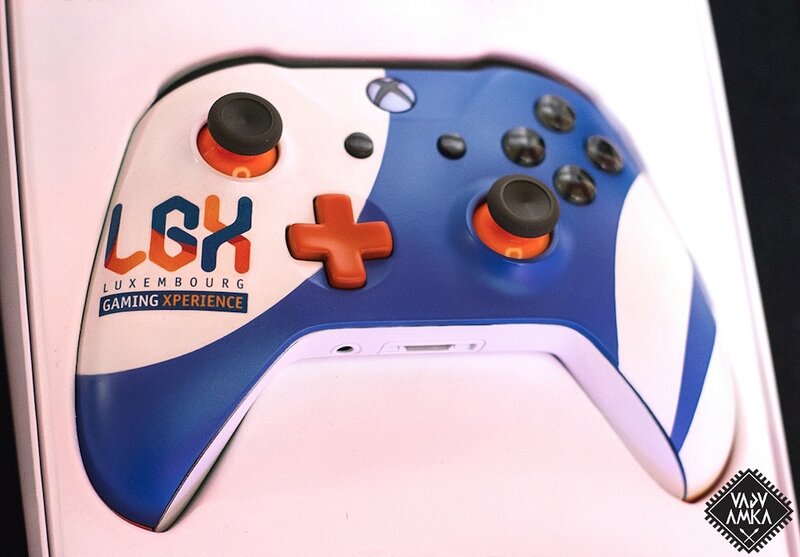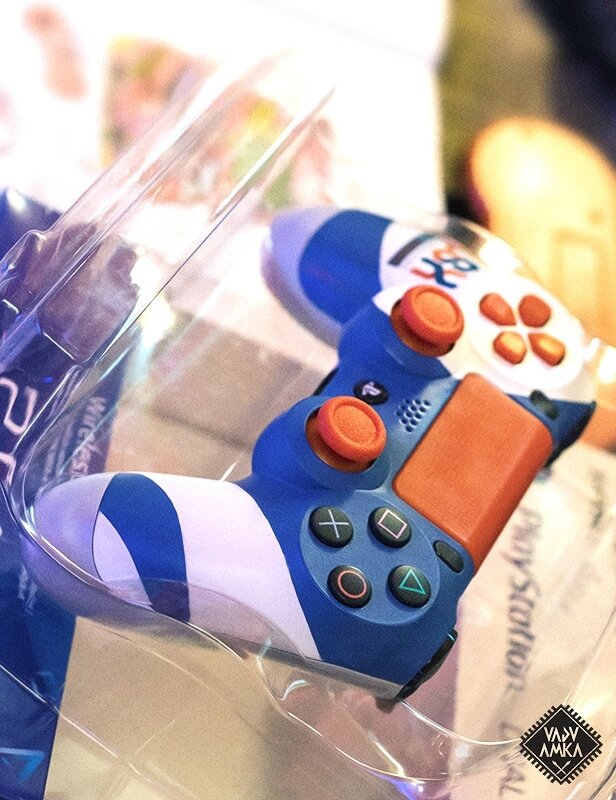 Partez à la découverte d'une nouvelle galaxie avec cette manette Mass Effect Andromeda réalisée pour la sortie du jeu en Belgique. Il s'agit d'un exemplaire unique offert via Smartoys.
Mass Effect™: Andromeda © 2017 Electronic Arts Inc.
Réalisation d'une pièce unique pour exposition :
XBOX ONE S sur le thème de Final Fantasy XV. [Royal Mysterious Chest]

Plusieurs artistes ont contribués à cette exposition avec l'aval de Square Enix et Microsoft. L'expo située à Châtelet sera normalement accessible pendant 10 jours. Aux côtés des oeuvres, il y aura notamment des originaux et un tas de surprises à venir découvrir sur place. Une partie de la salle à l'étage est même dédiée à la démo du jeu.

Pour ma partie : en ce qui concerne la création sur console, il s'agit d'un "coffre" assez discret, orné de quelques motifs en acanthes stylisés qui sont inspirés du trône royal. Le design est influencé par ce que l'on peut voir comme architecture assez diversifiée dans le royaume de Lucis.
Matériaux : bois de chêne, laiton, métal, résine et cuirette (tannage végétal). La Xbox One fonctionne et possède une manette assortie, portant fièrement le XV en relief.

Adresse de l'exposition : 12 Rue de la Ferronnerie, 75001 Paris, France

NB: Je n'ai réalisé aucune autre XBOX ONE sur le thème de Final Fantasy XV.

---

Production of a unique piece for exhibition:
XBOX ONE S made on the theme of Final Fantasy XV.

Many artists have contributed to this exhibition with the endorsement of Square Enix and Microsoft. Located in Châtelet (Paris), the exhibition will be accessible for 10 days. Apart from artworks, there will be original pieces and many surprises. On the second floor, part of the room will be dedicated to the game's demo.

For my part, regarding creation on console, it is a discrete looking chest, decorated with stylish acanthus patterns inspired by the royal throne. The design was influenced by the various architecture we can see in Lucis kingdom. Materials : oak wood, brass, metal, resin, letherette. This Xbox One is fully functional and comes with an assorted controller proudly wearing the XV in relief.