GameCube Inspirée des fresques du volet The Legend of Zelda : The Wind Waker.
Temps de réalisation : 3 mois en étant sur d'autres projets à la fois.
Matière : Résine, pâte époxy double composant, acrylique et gel texturant
La console est entièrement réalisée à la main, les ports manette ont été ornés des nombres 1 à 4 en alphabet Hylien. La réalisation de la manette est basé sur un manche rappelant une épée (Je ne parle pas forcement de la Master Sword mais juste d'une forme) Le bouclier sert de bouton Start, il est absolument fonctionnel. Il en va de même pour les sticks. Le premier plus décoratif étant en laiton. Le second est un élément d'origine. J'essaie à chaque fois de garder tel quel au moins un élément de la console. Bien qu'il soit d'un très beau jaune. (Il est aussi relativement difficile de customiser du silicone, c'est une surface qu'il faut éviter de peindre).
Certains remarqueront peut-être quelques fissures sur le côté droit. Link est prié de ne pas l'exploser! Autres détails, l'arrière de la console (la poignée) est en faux cuir noir.
Je vous laisse désormais regarder tout ça de plus près !
A très vite.

---
Gamecube inspired by The Legend of Zelda : The Wind Waker.
It was completed in 3 months, while working on other projects at the same time.The Materials I used were resin, Double component epoxy paste, acrylic paint and texturizing gel.The console is entirely hand made. Joystick ports were adorned with numbers from 1 to 4, using the Hylian alphabet. The controller's design was inspired by a sword (that does not necessary mean that it is the Master sword). The Start button is covered by a shield but is fully functional. So are the sticks. First one is more decorative while using brass. The second one is an original item. I always try to keep unchanged something on the console. It is very difficult to customize silicon parts because it is hard to paint on it . You may have noticed the cracks on the right side. lease tell Link that he is not supposed to blow them up.Another detail you may have noticed is the fake leather covering the handle. I will just let you have a closer look at the whole.
See you soon!

Not for sale - Pas à vendre
Photos du work in progress sur plusieurs semaines :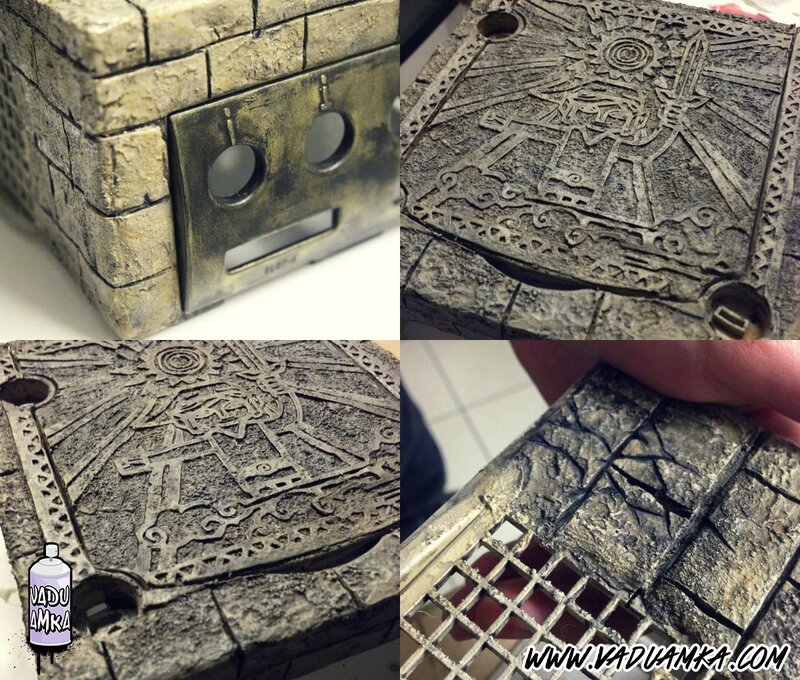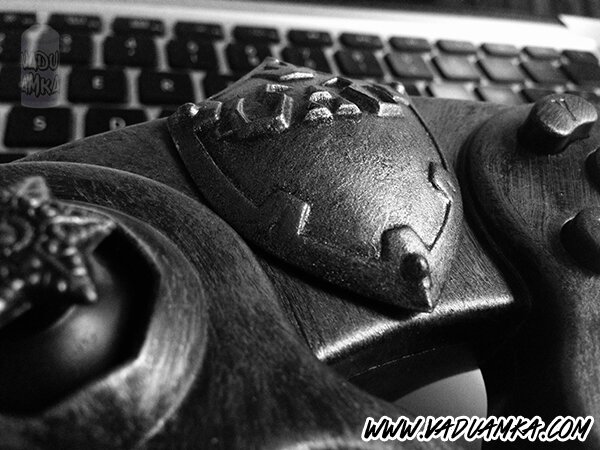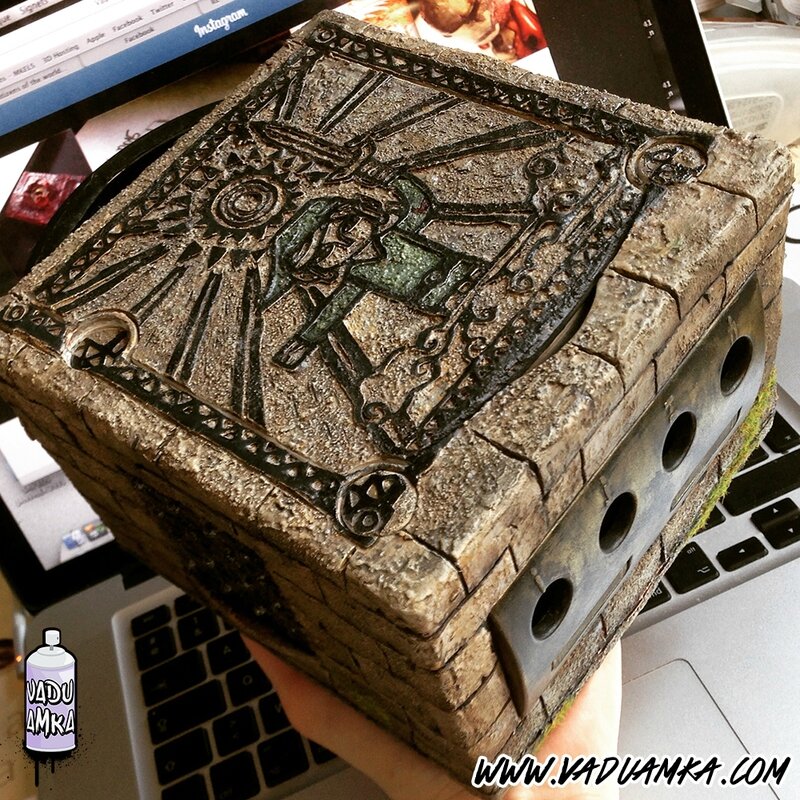 --- Final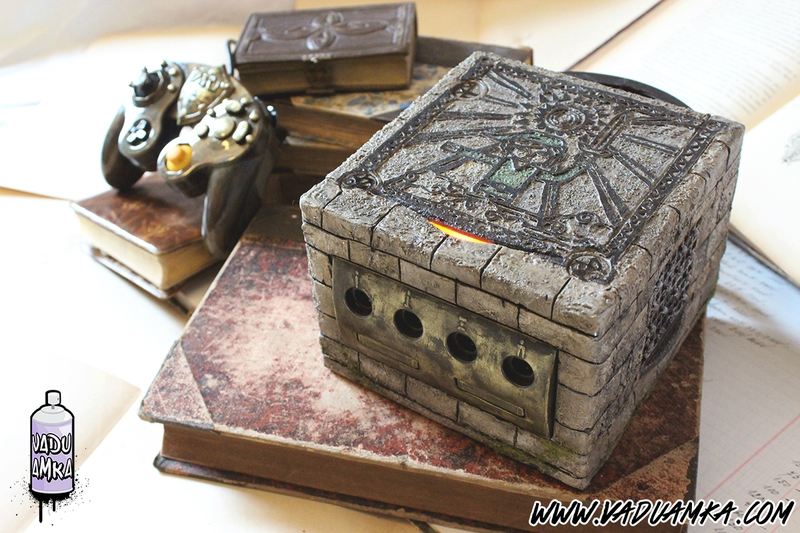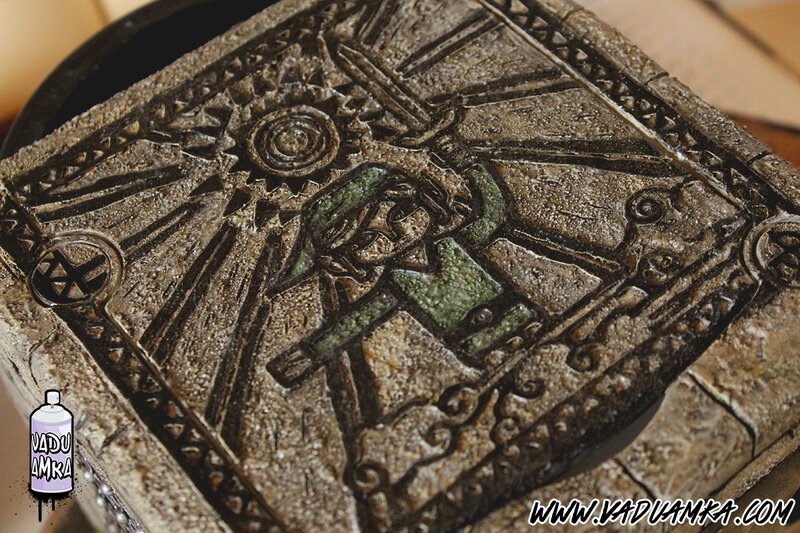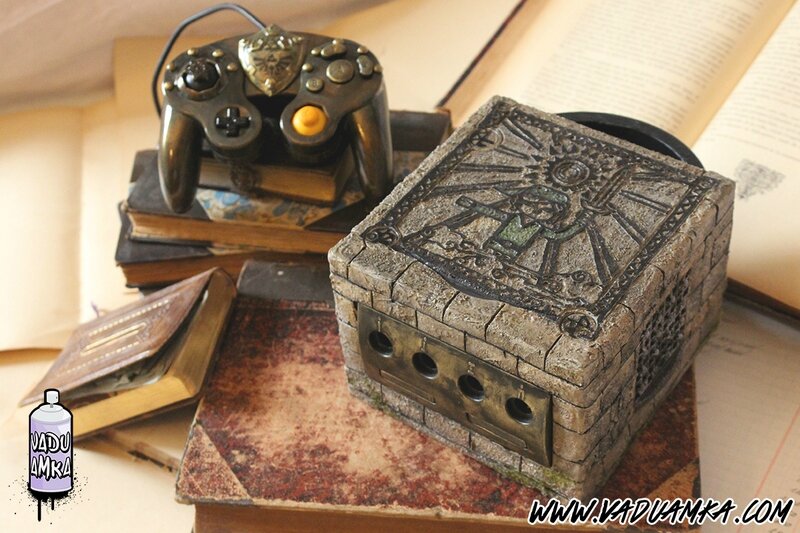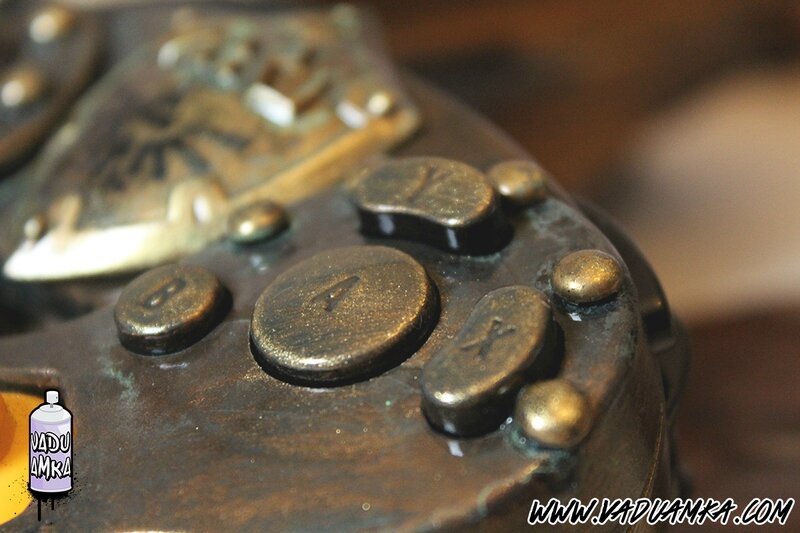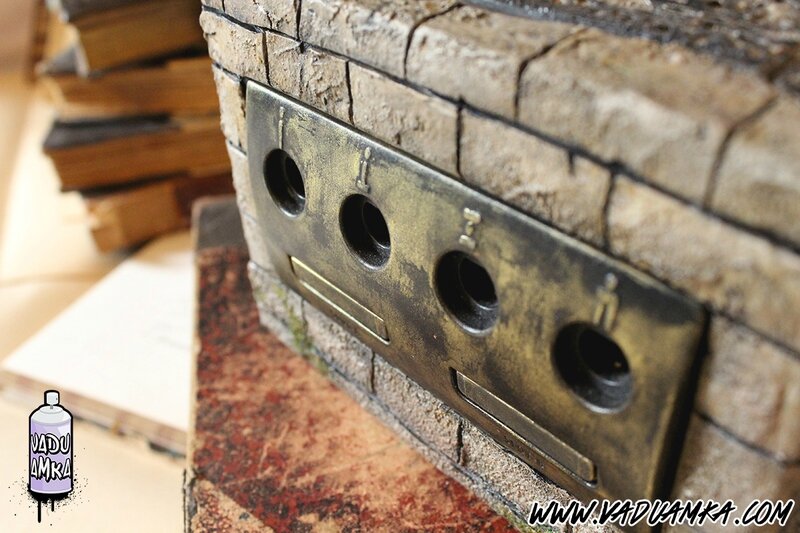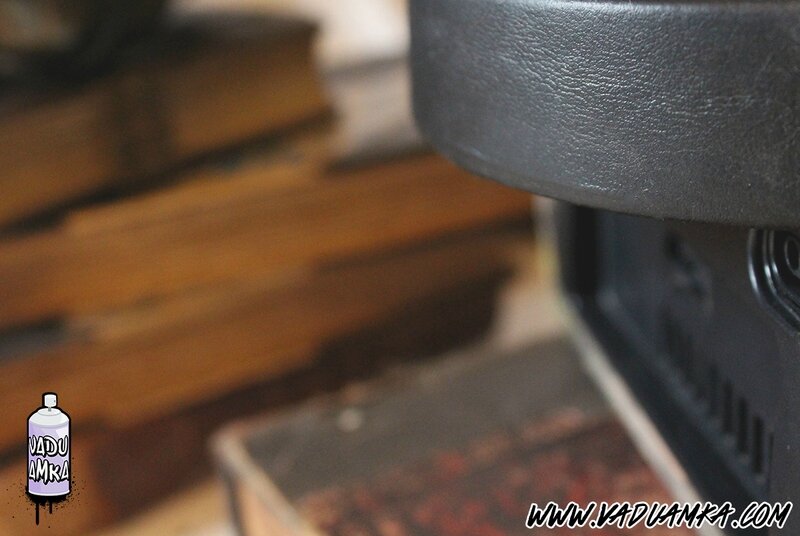 --- Bonus / Making-of
22 déc. 2013
Console sobre et "chic". Logo réalisé sur mesure à la main. Si vous souhaitez voir du RE plus trash voici un autre projet : ici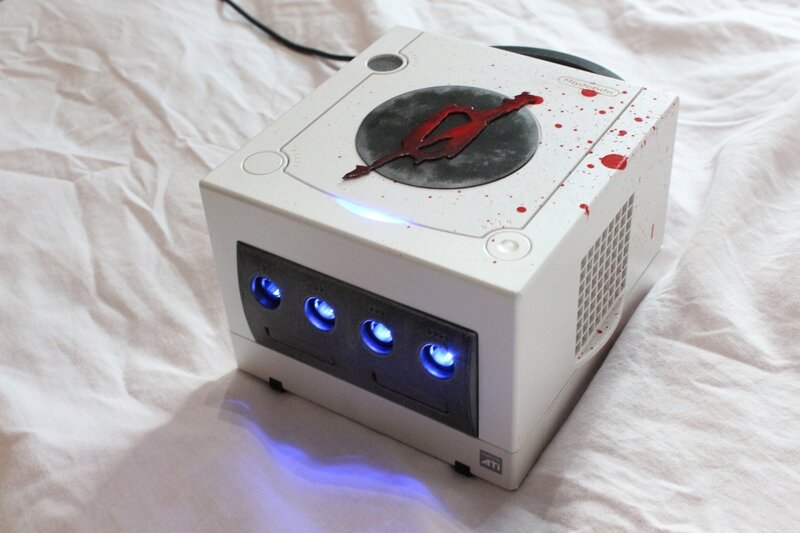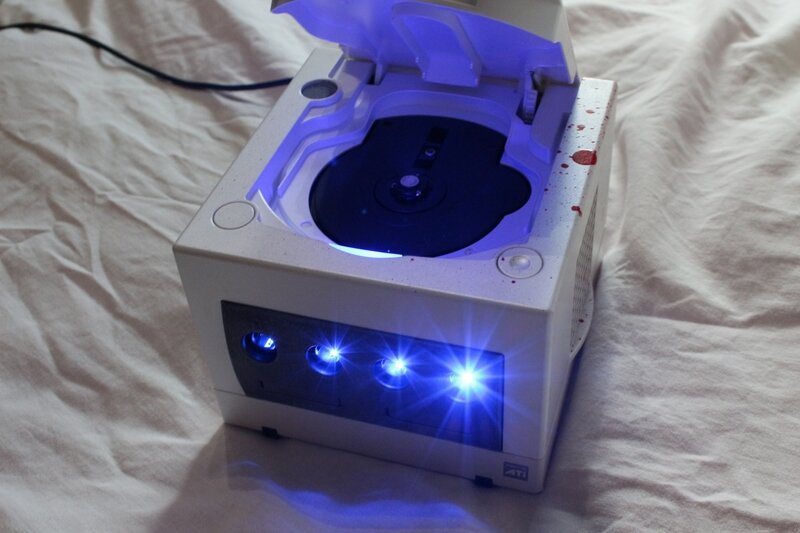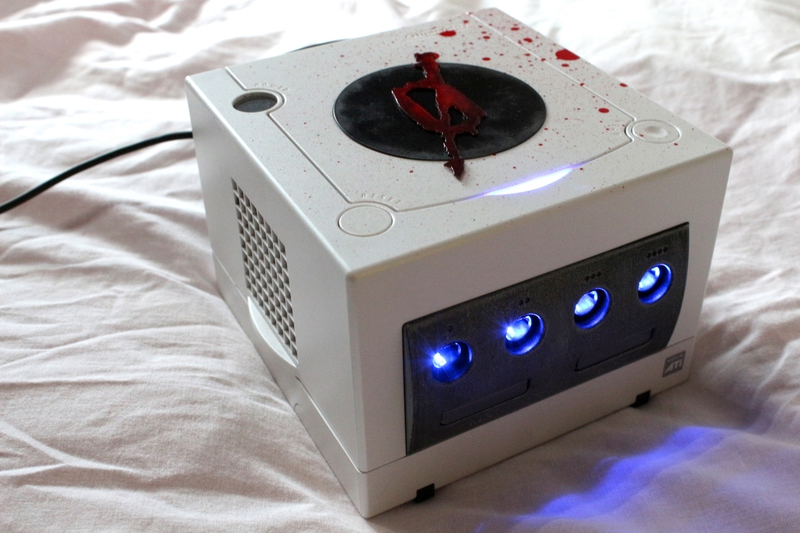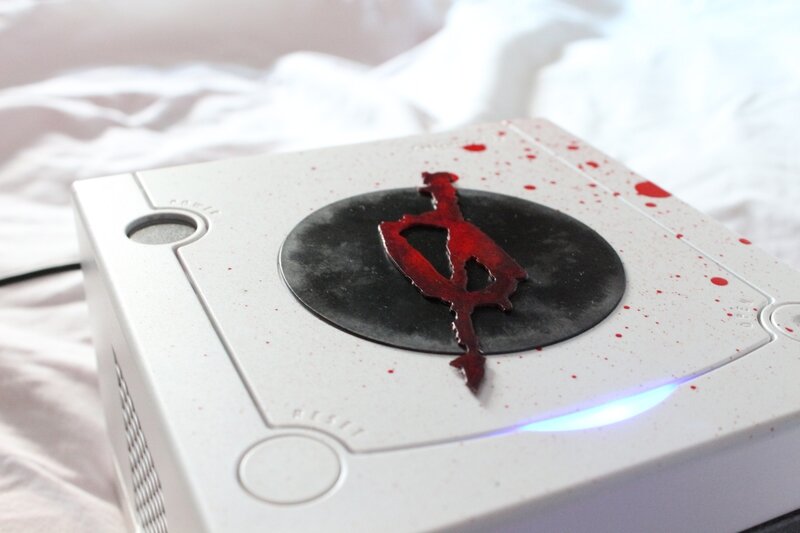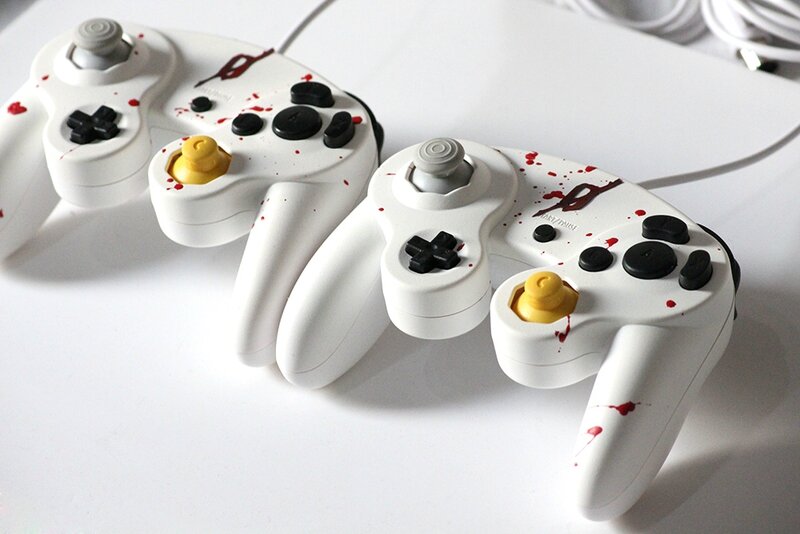 20 juil. 2013
Le survival horror c'est quoi? Il s'agit d'un type de jeu vidéo inspiré de fictions d'horreur. Où le but est de bourriner (mon cas n'est pas une génératilé...) afin d'essayer de sauver sa peau ( fait référence à un sous-genre action-aventure, parfois de tir). Le gameplay est basé sur la survie du joueur qui est confontré à des environnement sombres, parfois malsains et à une horde de mutants ou de zombies bien déguelasses. Pour faire simple prenez Resident Evil ou Silent Hill et vous aurez un parfait exemple du jeu dit "survival horror".
Manette GameCube d'inspiration steampunk (+combo survival horror),
Doté d'un led et de nouveaux sticks.

Ultime création dans ce style! Sans doute la dernière car je pense avoir fait le tour
de tout ce qui est monstrueux et apocalyptique...

Game Boy Advance (ou GBA) revisité elle aussi de manière plus zombifié/apocalyptique
Toute première création avec la manette Dualshock PS1

Elle a servit pour cette vidéo : Custom # 3
Coque vide avant le montage...
Et en bonus !