" Oui dans Super Mario Land 2: 6 Golden Coins ! "

Alors que Mario + Rabbids : Kingdom Battle, le crossover surprise sur Nintendo Switch déboulait cet été; je m'attelais dans mon atelier à achever ce petit gars moustachu, doté de sa nouvelle combinaison... Lapin Crétin ! Une pièce unique réalisée pour Smartoys.

Objet promotionel non destiné à la vente.

Dimension : 21cm de haut
Matériaux : résine, acrylique, epoxy
Cloche en verre et socle en bois.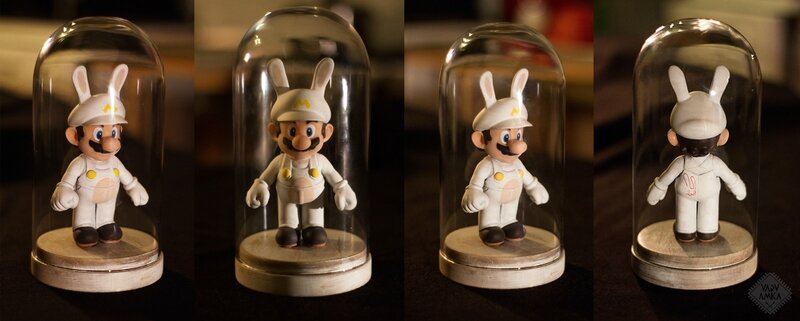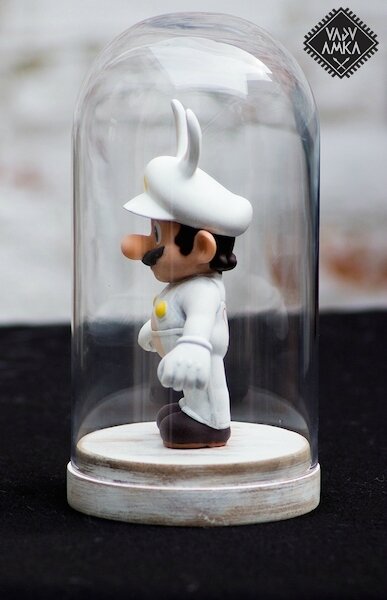 BONUS : WORK IN PROGRESS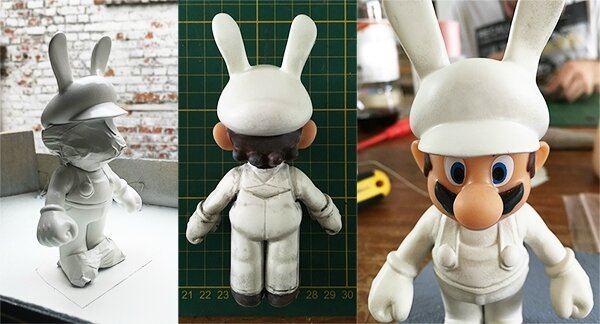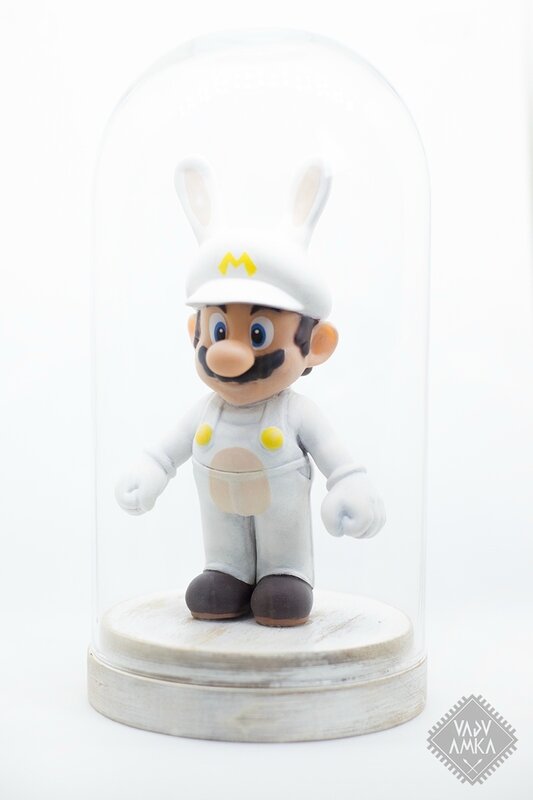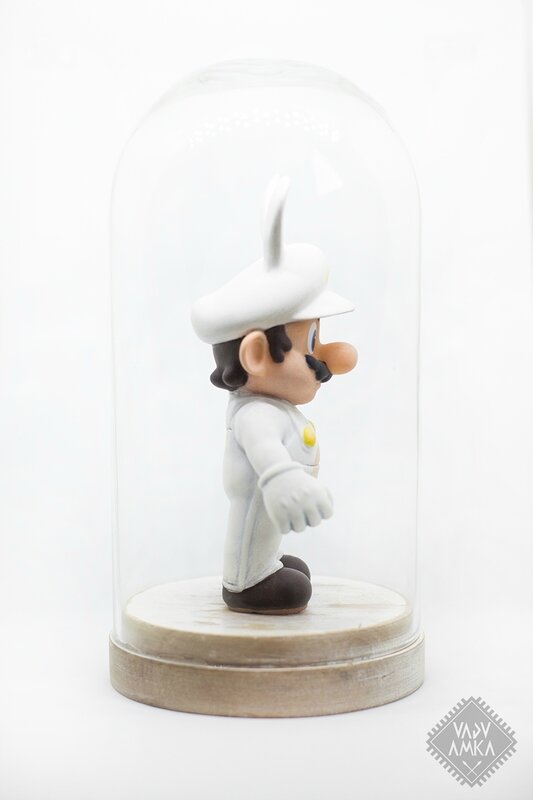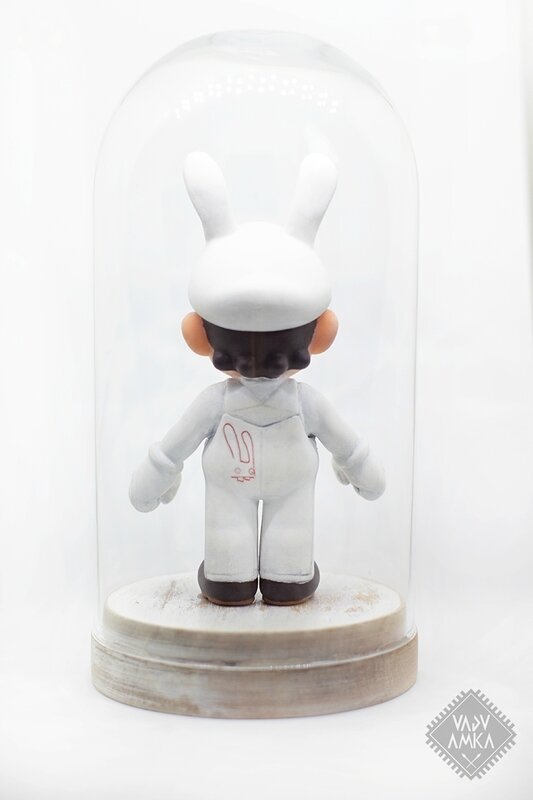 Le Munny c'est quoi? Il s'agit d'une figurine vierge qui peut adopter bien des apparences différentes et se prête ainsi à la customisation. On peut aussi les retrouver sous le nom d'art toys, designer toys ou urban vinyl.

Quant à mon tout premier Munny réalisé, il est sur le thème d'un Iron Man post apocalyptique. Je voulais m'éloigner des rendus lisses qu'on croise sur la toile et les toys quasi-parfaits, industriels. (Ils sont quand même beaux)

Si vous suivez régulièrement le blog, vous avez sans doute remarqué mon penchant pour la texture.
Ce petit bonhomme est donc réalisé avec des matériaux de récupération, du plexi, des câbles et de la peinture acrylique vernie

---


What exactly is a Munny? Well, that is à blank figure which can adopt à lot of différent appearances and is perfect for customization. You can find them in stores under the name of "art toys", "désigner toys" or "urban vinyl".
For the very first Munny I created, the theme I used was an "post apocalyptic Iron Man".
My main idea was not to reproduce all those smooth finishes and near-perfect industrial-Like toys you often come accross on the web. But i do agree with you : they look awesome!
If you follow the blog, you probably noticed that I really into that texture thing.
So that is why this little guy was made with recycled materials, plexiglass, cables and varnished acrylic paint.