Réalisée pour la sortie du jeu Story Of Seasons : Pioneers of Olive Town sur une console qu'on ne présente plus : la Nintendo Switch !
Il fallait oser, pour créer une console aussi meuh-gnonne !

Pour les 10 ans de Just For Games, un exemplaire est actuellement à remporter auprès de jeuxvideo.com sur Twitter. (Jusqu'au 29/03/2021)

Un projet réalisé en collaboration avec mon artiste-acolyte, @ElCloporte.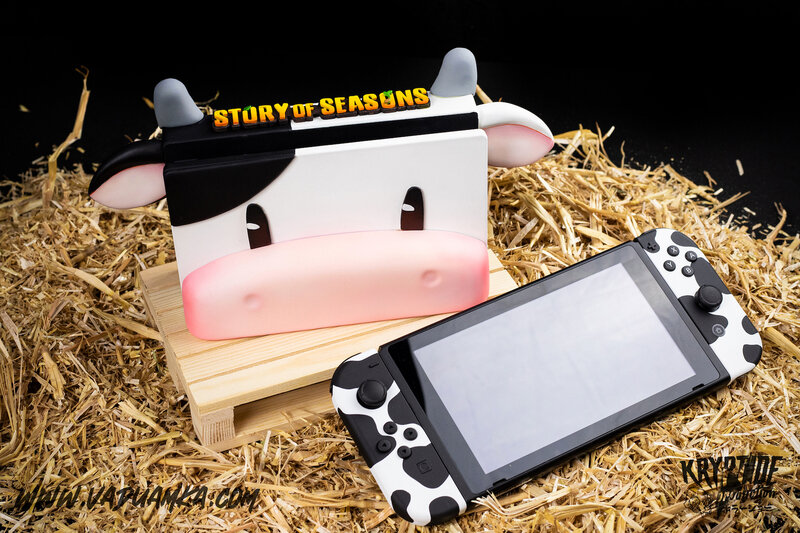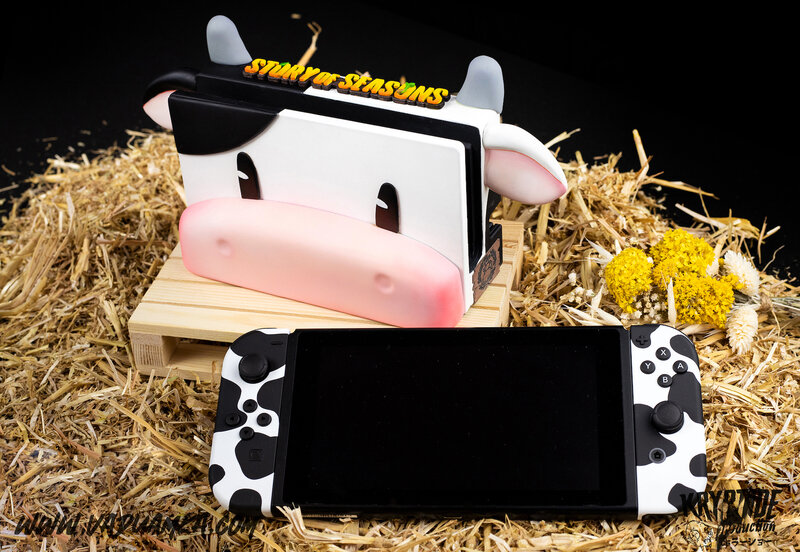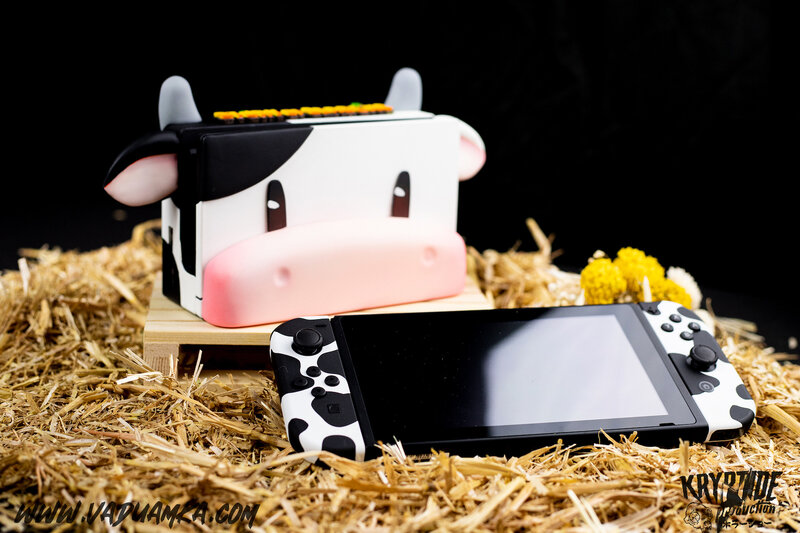 Retrouvez tout les WIPs, les projets plus volumineux ainsi que les collaborations avec divers artistes sur Kryptide Production.

Our best friends in France @JustForGames_FR have partnered with @VaduAmka to create potentially the MOST udderly beautiful console we've ever seen...

We actually feel a little moo-ved 🐮 pic.twitter.com/oRrdlVbj0N

— Marvelous Games (@marvelous_games) March 19, 2021
⚫🐮⚪🎁 CONCOURS NINTENDO SWITCH STORY OF SEASONS 🎁⚪🐮⚫

Pour les 10 ans de Just For Games, tentez de remporter cette Switch UNIQUE Story of Seasons par l'artiste @VaduAmka ! #sponso

🎉 RT + Follow @JVCom et @JustForGames_FR 🎉

Fin le 29/03 à 14h : https://t.co/EG2mAaDDTg pic.twitter.com/s9lEKf5pSd

— jeuxvideo.com (@JVCom) March 18, 2021