D'ailleurs devinez qui est de retour ? On l'avait gardé bien au chaud pour sa sortie ! La Nintendo Switch a aussi droit à son custom Spyro Reignited Trilogy tout comme la Playstation 4 en novembre dernier ! Dans le même esprit que les consoles précédentes mais tout de même adaptés au petit gabarit de la Nintendo Switch. Le diamant vert en forme de dragon est plus que resplendissant avec sa finition full gloss. Les teintes sont plus contrastées à l'image des couleurs funs que peuvent avoir certaines éditions de consoles de chez Nintendo. Les petites gravures sont toujours présentes tout comme le chouïa de dorure dans les ornements extérieurs.

La console a été produite dans une nombre très limité. Elles seront à gagner sur les réseaux sociaux !

Réalisé en collaboration avec Activision x Random Print Studio

© 2019 Activision Publishing, Inc. ACTIVISION, SPYRO, SPYRO REIGNITED TRILOGY, SPYRO THE DRAGON, SPYRO 2 RIPTO'S RAGE! and SPYRO YEAR OF THE DRAGON are trademarks of Activision Publishing, Inc.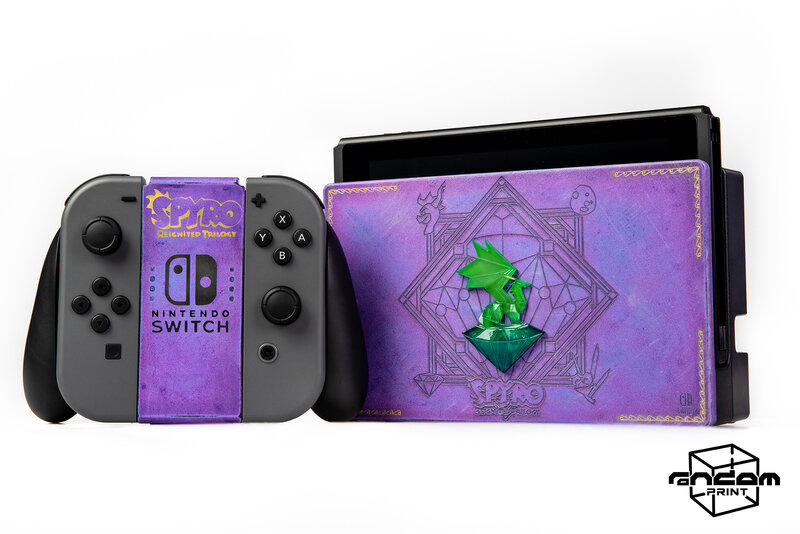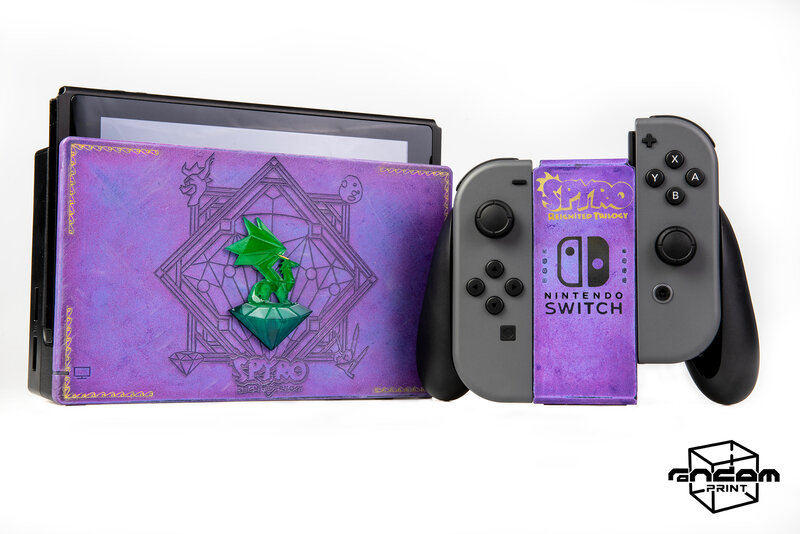 Bandai Namco Entertainment et Tarsier Studios ont présenté Little Nightmares II durant la soirée d'Opening Night Live durant la Gamescom 2019.

Préparez-vous à repartir dans son univers cauchemardesque ! Prévu pour 2020, le jeu de plateforme et d'exploration contiendra son lot de nouveaux ennemis et environnements. On retrouvera Six accompagnée d'un nouveau personnage : Mono.

La sortie de Little Nightmares II est prévue sur PC, PlayStation 4, Xbox One et Nintendo Switch.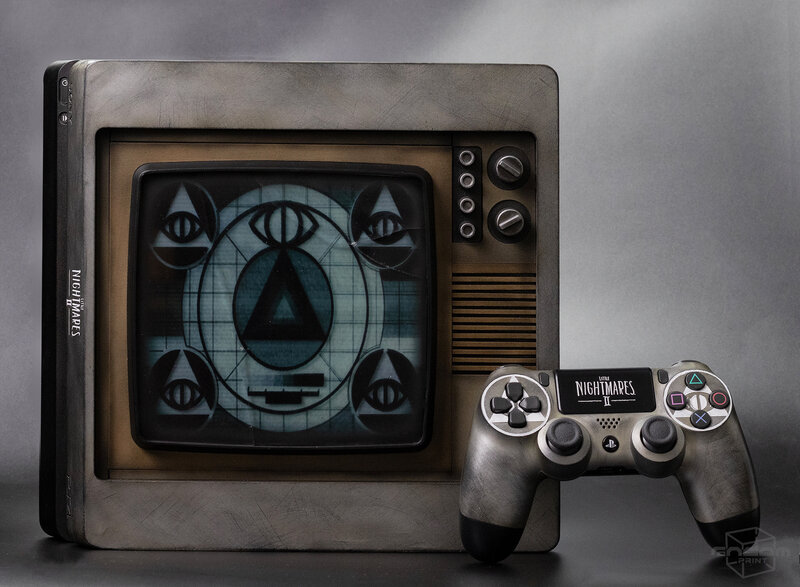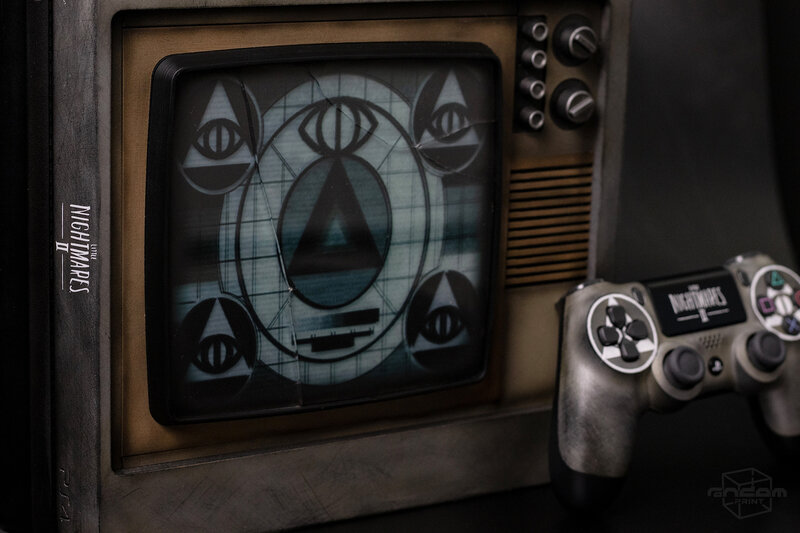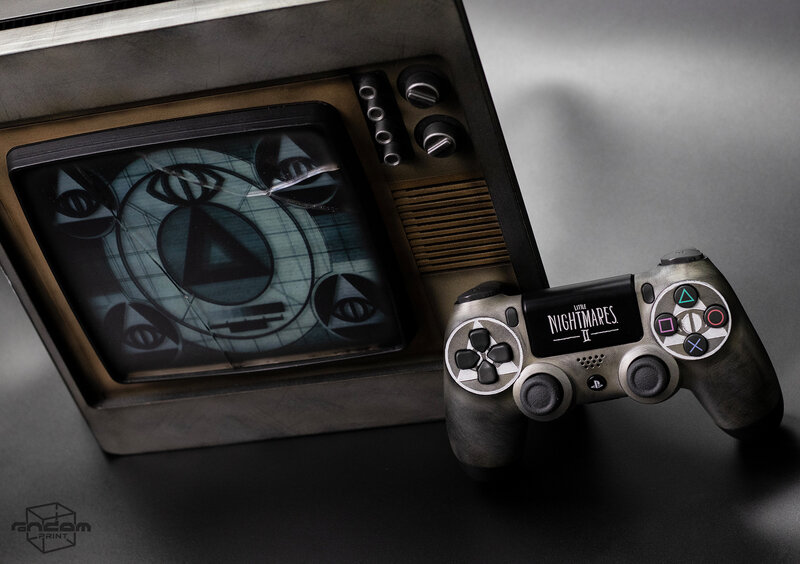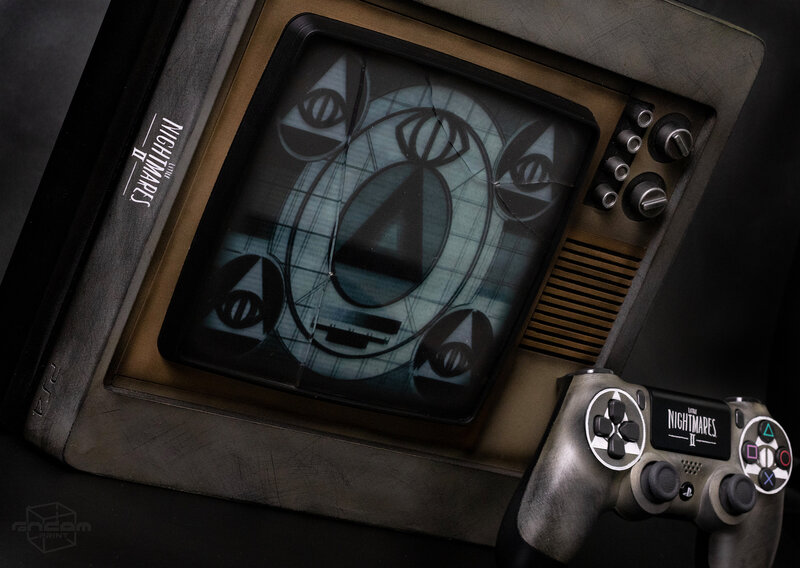 C'est également l'occasion pour nous de démontrer encore une fois le savoir faire locale. L'équipe Random Print au complet a collaboré avec Bandai Namco Entertainment pour confectionner cette Playstation 4 unique en son genre et tout droit tiré de l'univers du jeu !
Concept art : Random Print & Bandai Namco Entertainment
3D Team : Louis C. , Stéphane J. & Amandine D.
Cutting & Print technicians : Amandine D. & Louis C.
Crafting & Painting : Vadu Amka
Screen breaker : Louis alias Arthur C. King of the hammer

Playstation 4 non destinée à la vente. Object unique, promotionelle à gagner lors d'un concours organisé par Bandai Namco Entertainement Europe.

© 2010 - 2019 BANDAI NAMCO Entertainment Europe S.A.S