Pour la sortie de The Last of Us : Part II, J'ai spécialement conçue un modèle custom de PlayStation 4 Pro pour le Luxembourg. Ce modèle est à destination de la clientèle de la chaîne de magasins SATURN. Il n'en existe que deux exemplaires.

Composition : Résine, pigments, acrylique, thermoplastique, mousse, bois.

La console est à gagner sur la page Facebook de Saturn Luxembourg-City.


NAUGHTY DOG, LLC. © 2020 Sony Interactive Entertainment LLC. ALL RIGHTS RESERVED.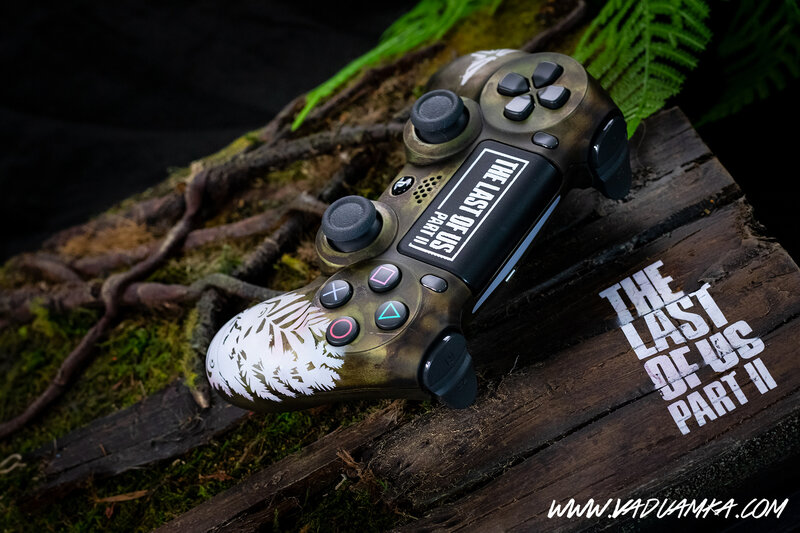 Il y a quelques mois, nous avons entamé une collaboration avec Activision sur la création d'une série de consoles au design spécial et rappelant les couleurs de Spyro le dragon ! Ses ornements aux pigments d'or et son dragon de crystal en résine teintée rajoutent un côté authentique à cette console de collection. Nous espérons qu'elle vous ravivera quelques souvenirs sur ce magnifique jeu de notre enfance !
Ce projet a été réalisé en Belgique avec la participation de Random Print Studio .


Et si elle était à gagner ? Ca serait encore plus cool non ?! :)
Et si on vous faisait gagner une PlayStation 4 Spyro exclusive by @VaduAmka ? pic.twitter.com/hx9mQlzfWj

— Micromania - Zing (@Micromania_Fr) 12 novembre 2018
#JeuConcours 🎁|À l'occasion de la sortie du jeu #SpyroReignitedTrilogy 🐲, tentez de gagner avec @Activision une #PS4 customisées aux couleurs de @SpyroTheDragon, avec @VaduAmka 🔥. Pour Participer ➡ RT + follow @Fnac 😀
>>https://t.co/AHWFCPWOd2 pic.twitter.com/xNLiKjooZu

— Fnac (@Fnac) 13 novembre 2018