XBOX ONE X - SHELTER // FALLOUT 76
Our Future Begins,
Parce qu'on aime bien raconter une histoire avec des consoles qui ont du vécu; cette fois on transforme la XBOX ONE X en shelter (abri) post-apocalyptique pour la sortie de Fallout 76. Un peu rouillée ? Elle reste jouable et sobre pour une prise en main optimale durant votre séjour dans l'abri 76.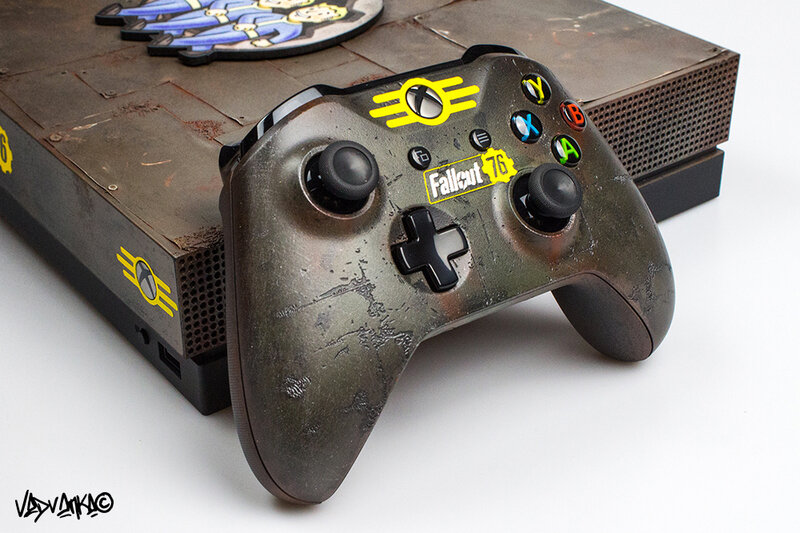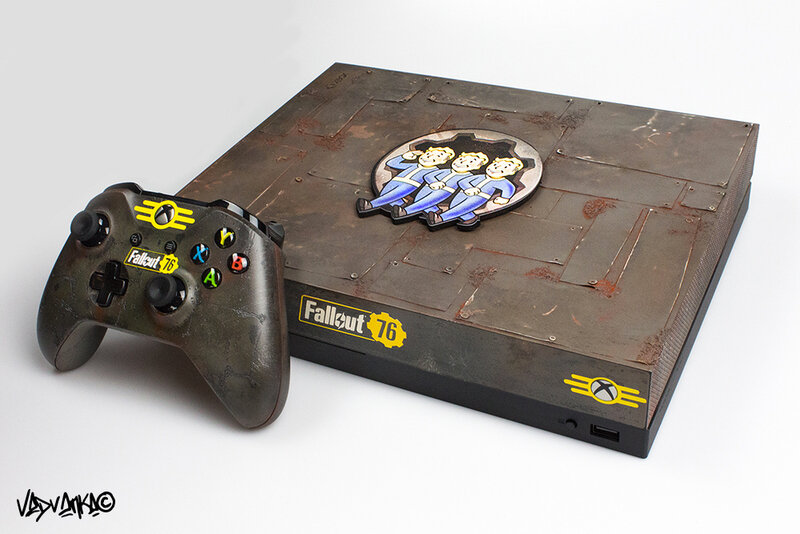 © 2018 Bethesda Softworks LLC, a ZeniMax Media company. Les marques appartiennent à leurs propriétaires respectifs. Tous droits réservés.



[#Concours] #Fallout76 ☢️ Une console uniquement pour le Benelux ! Et tu peux la gagner via @Smartoys_tv pour la sortie du jeu ! Plus d'infos sur https://t.co/ZNdsp7p4Ry et les #RS de #Smartoys Big up à @bethesda_nl @XboxBenelux pic.twitter.com/rhbhTz4XQx

— Vadu Amka @ Japan (@VaduAmka) 17 novembre 2018
Nouvelle collaboration pour la sortie d'un jeu anthologique : Crash Bandicoot ! Vous n'êtes sans doute pas sans savoir que Crash Bandicoot N. Sane Trilogy sort ce 30 juin sur Playstation 4. Pour l'occasion, la société Activision Blizzard m'a contactée afin d'élaborer 3 consoles sur cette saga emblématiques (et je n'en reviens toujours pas!). J'ai eu carte blanche pour une grande partie du projet, étant moi-même une grande fan de la série, j'ai pris le projet très à coeur. Nous avons choisi d'utiliser un personnage tout aussi iconique que notre ami roux : le masque Aku-Aku ! La console est réalisée en résine, acrylique et plastique. La partie inférieure du masque est entièrement en bois ainsi que le logo en bas à gauche.

Je remercie Activision Blizzard pour leur confiance ! :)

NB: Si vous utilisez les photos, merci de créditer l'artiste, le photographe Blind_Sea et évidemment les ayants droits !

© 2017 Activision Publishing, Inc. ACTIVISION and CRASH BANDICOOT are trademarks of Activision Publishing, Inc. The rating icon is a trademark of the Entertainment Software Association. All other trademarks and trade names are the properties of their respective owners.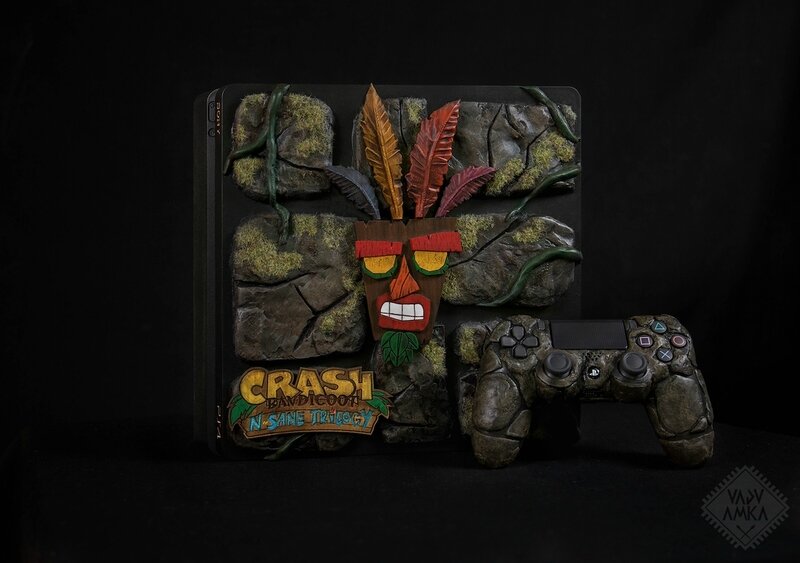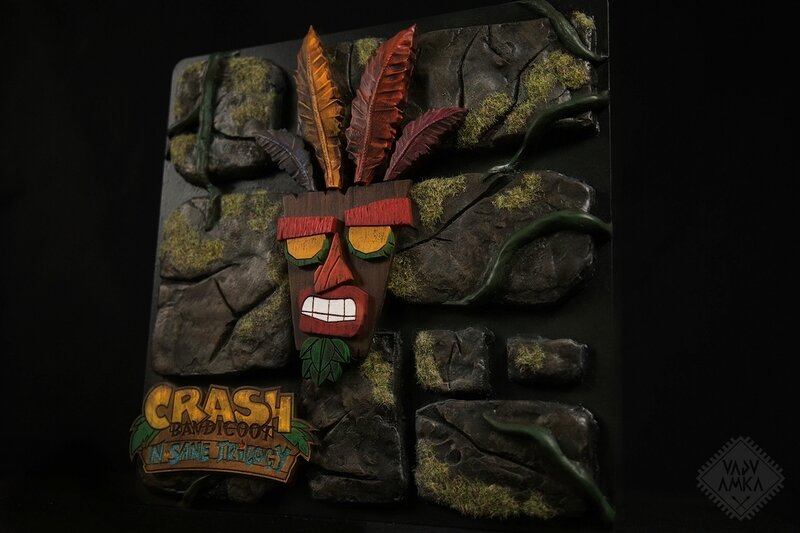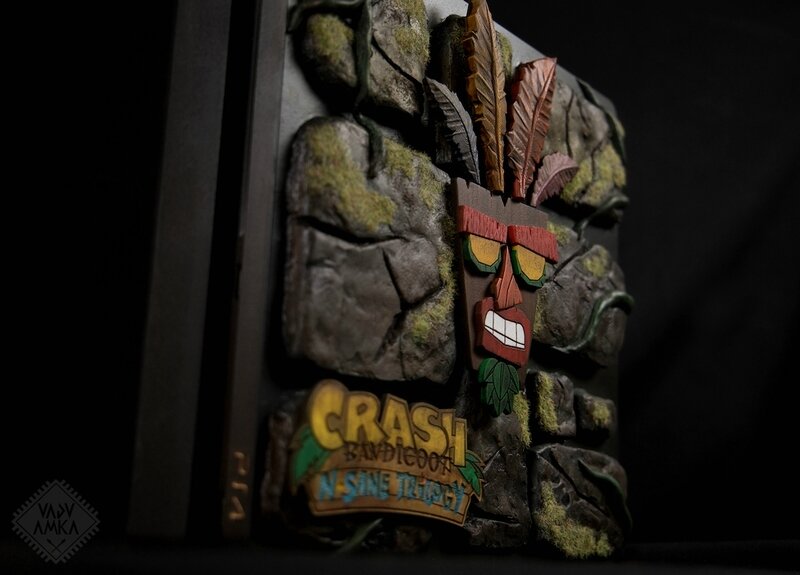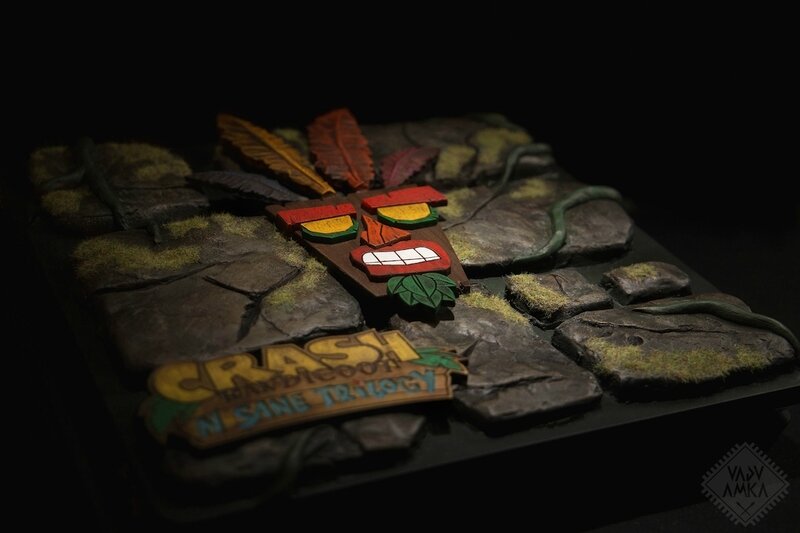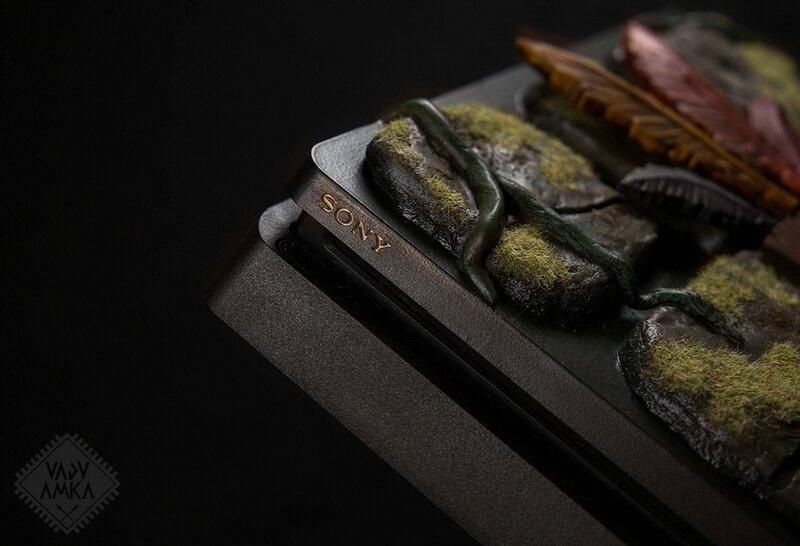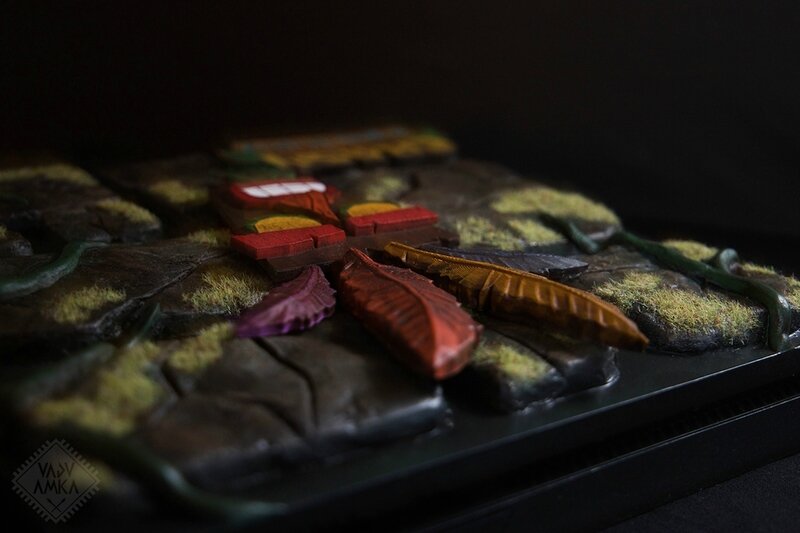 Merci aussi Blind_Sea pour les photos et l'équipe de Shoops ; Amandine , Rodolf et Stéphane pour m'avoir assistée dans les choix de matériaux et la précieuse aide apportée (surtout lors de mes crises existencielles au sujet des plumes).