Une collaboration Random Print - Studio x Focus Home Interactive sur World War Z Game !

Que la horde soit lâchée !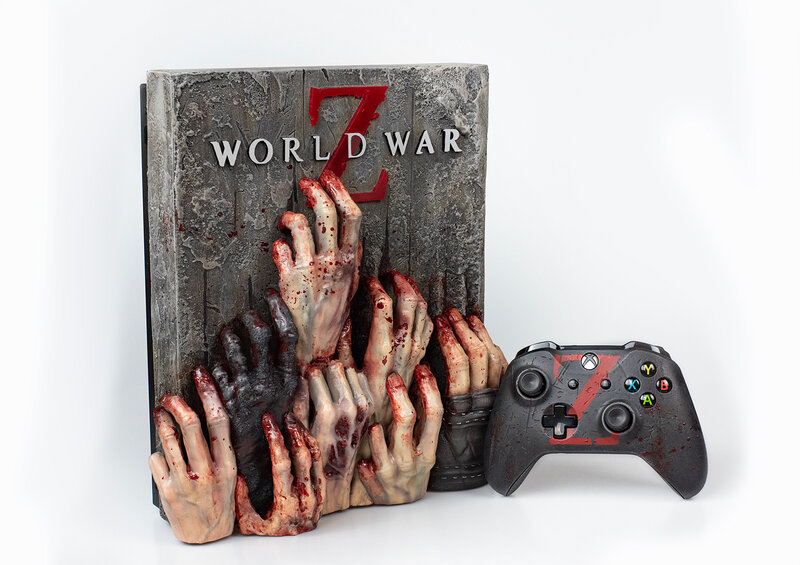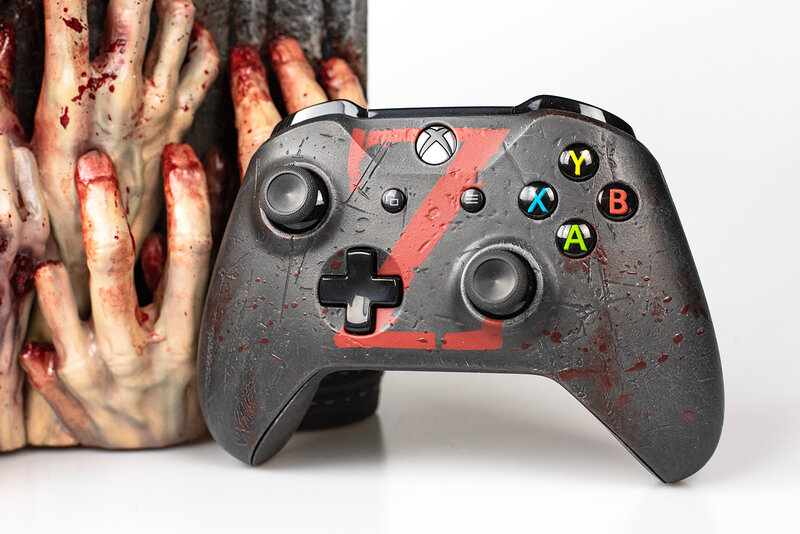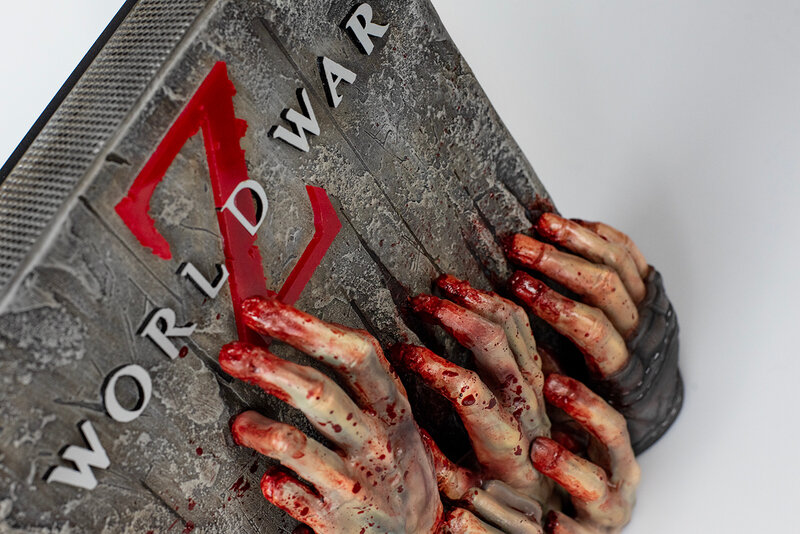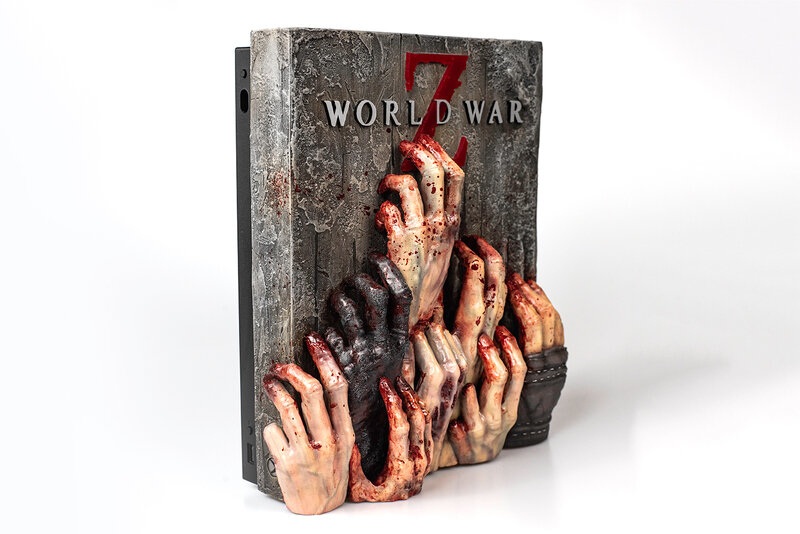 Concept art Random Print Studio
Scultp & settings : Stéphane J. - . Amandine D.
Technical : Louis C. - Amandine D.
Paint : Elsa R. - Vadu Amka
Assembly & texture : Elsa R. - Vadu Amka
Photography : Louis C.
"Rudy the abomination" est une création originale, sans réelle thématique liée au jeu vidéo. Il s'agit avant tout d'une vilaine console mutante, modifiée pour le fun. J'affectionne particulière le style horrifique et les props sanguinolents. La machine était initialement HS et très abimée. Une coque en somme parfaite pour le custom ! J'ai débuté cette modification de console durant l'été 2017 pour enfin trouver le temps de l'achever il y a tout juste un mois !

Je remercie Blind_Sea pour les photos ;)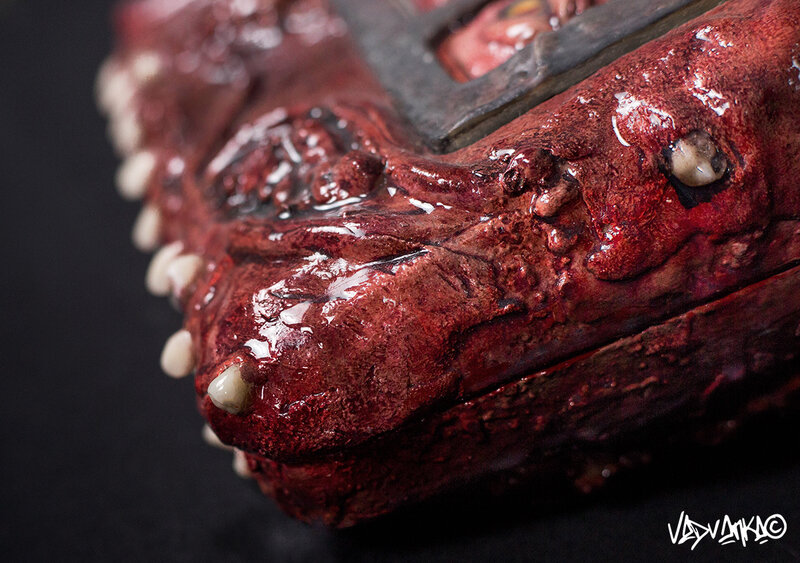 Console d'exposition, basée sur le syndrôme "Red Ring Of Death" et le thème The Walking Dead. Il s'agit d'une commande et d'un modèle unique présent lors du salon Made in Asia à Bruxelles et visible du 13 au 15 Mars 2015.
Réalisation 1 mois et demi.
Matériaux : Latex, acrylique, pâte texturisante, résine.

Not for resale - Promotional only

→ The Walking Dead le Magazine Officiel N°10 Juin 2015 p.11

---

Exhibition console, based on the "Red ring of Death" syndrome and on The Walking Dead theme. It's an order and a unique model showed from march the 13th to 15th 2015 at the Made in Asia in Brussel.
Time: 1month & 1/2
Materials: Latex, Acrylic, Modding paste, resin


Copyright © 2010-2015 AMC Network Entertainment LLC. All rights reserved.
BD Walking Dead © Editions Delcourt 2015


2014-2015 project
01 juin 2014
Work in progress...
22 déc. 2013
Console sobre et "chic". Logo réalisé sur mesure à la main. Si vous souhaitez voir du RE plus trash voici un autre projet : ici