Design and production of a series of 4 Xbox Series X|S controllers for Bandai Namco FR
for the release of the game Scarlet Nexus.
This is the complete time lapse and work in progress of the project.

Artists : Vadu Amka & Kryptide Production

SCARLET NEXUS™ & ©BANDAI NAMCO Entertainment Inc.





Follow us also on Twitter and Instagram !
En détail, voici les 4 manettes #ScarletNexus faites avec @BandaiNamcoFR et @XboxFR ! ✨
Pour connaitre leurs secrets de fabrication, ça se passe ici➡️📽️
WIP : https://t.co/k9dBrfEFz4 pic.twitter.com/IrYYMSxPpK

— Vadu Amka (@VaduAmka) June 11, 2021


Cette fois, je vous présente un projet comme il n'en a plus été fait depuis un petit temps. Un dock Nintendo Switch, intégralement revisité et en relief. Un projet plutôt ambitieux qui aura pris son temps à naitre. Il nous aura fallu quelques jours de mise en peinture et quelques soirées de sculpt en 3D pour peaufiner le travail.
Notre version de la Nintendo Switch : Little nightmares II "TV version" avec six est née !

Un projet réalisé en collaboration avec mon artiste-acolyte, ElCloporte #KryptideTeamWorkShop

Cette pièce n'est pas destinée à la vente et restera un exemplaire d'exposition pour les futurs salons.

En voici quelques photos :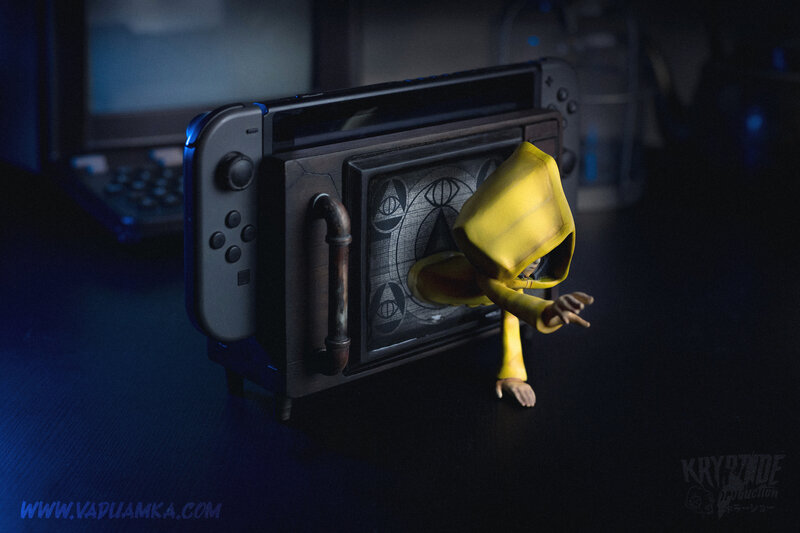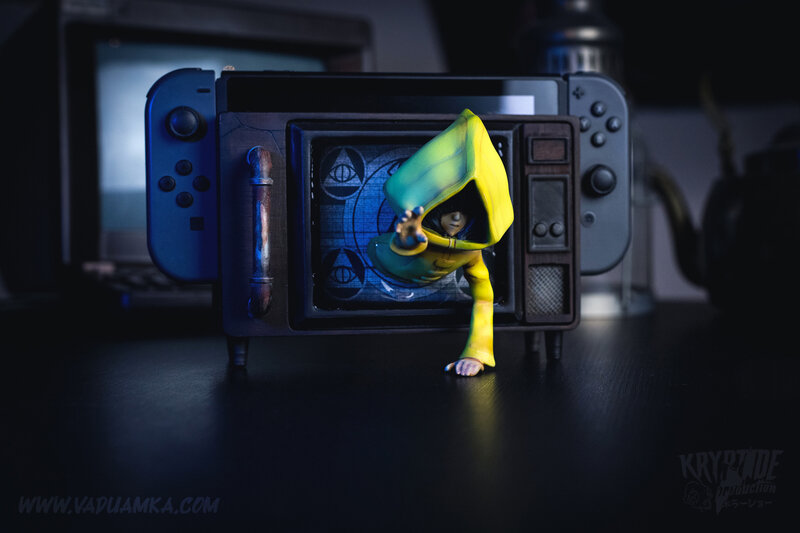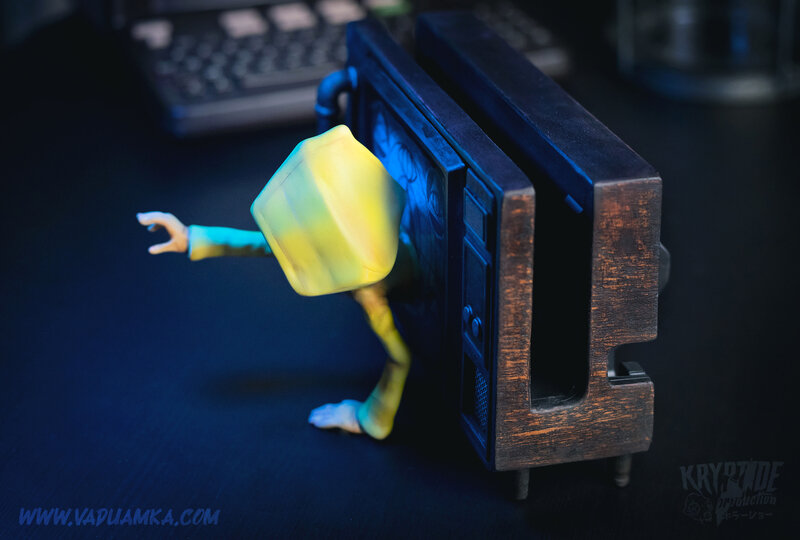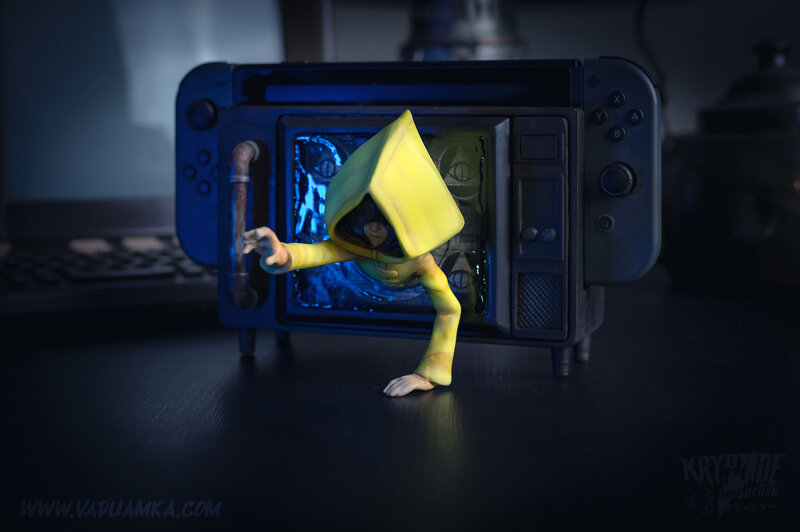 Little Nightmares™ & ©BANDAI NAMCO Entertainment Europe

Notre contribution avec l'amie ElCloporte pour la sortie de @LittleNights Une Dock Nintendo Switch complètement fou ! Et Six qui tente de s'en échapper ...😱https://t.co/ZNdsp7p4Ry #LittleNightmares2 pic.twitter.com/2HW11NJ7jJ

— Vadu Amka (@VaduAmka) February 28, 2021


J'en profite pour vous introduire le concept de Kryptide Production, une page où vous pourrez retrouvez tout les WIPs, les projets plus volumineux ainsi que les collaborations avec divers artistes.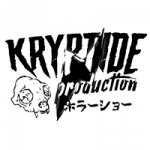 Conception et réalisation d'une série de guitares avec Harpye Lutherie pour la sortie du jeu Cyberpunk 2077.

Il s'agit d'une réplique de la fameuse guitare "Deluze Orphean" appartenant à Johnny Silverhan, chanteur et lead/rhythm guitare du groupe Samurai.
La guitare possède un double micro et a été travailllée à la main pour son côté cabossé. L'instrument est entièrement fonctionnel, prêt à faire le show !

Modèles photo : Pierre B. & Cha

CD PROJEKT®, Cyberpunk® et Cyberpunk 2077® sont des marques déposées de CD PROJEKT S.A. © 2020 CD PROJEKT S.A. Tous droits réservés. Tous les autres droits et marques appartiennent à leurs propriétaires respectifs.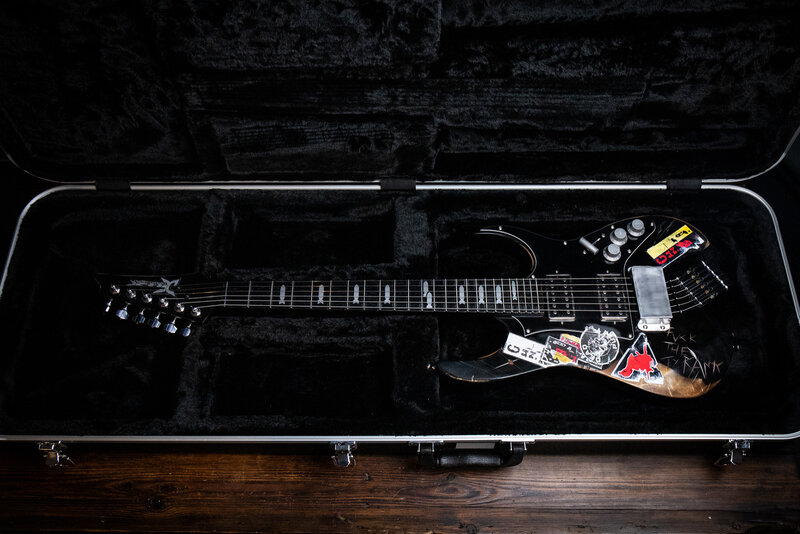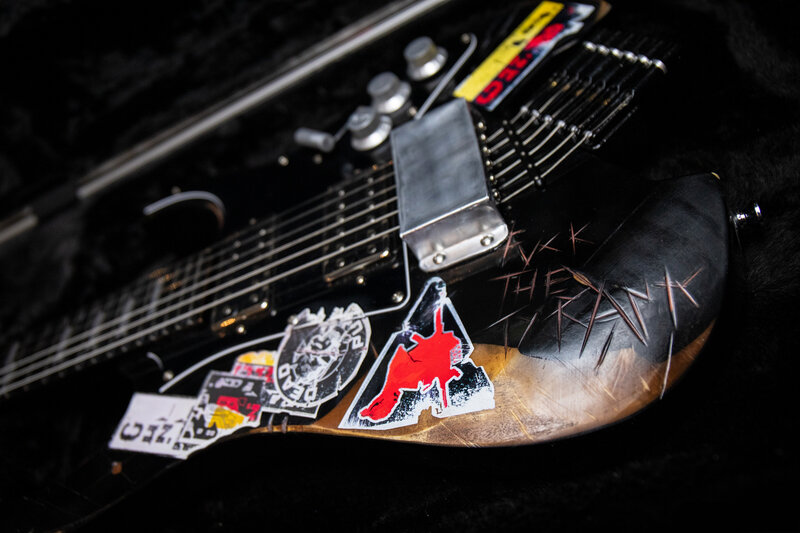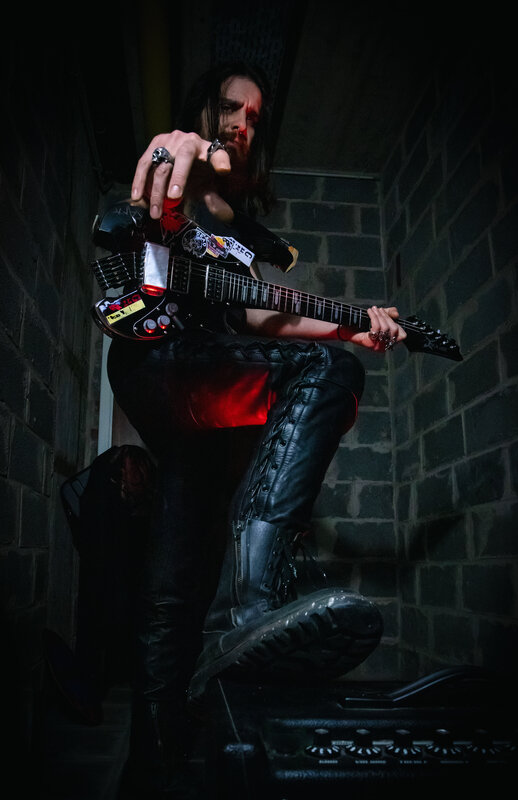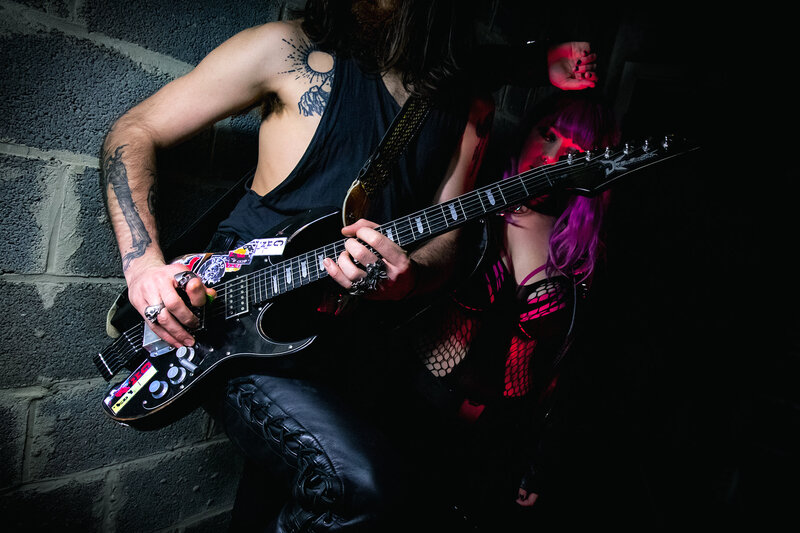 Bandai Namco Entertainment et Tarsier Studios ont présenté Little Nightmares II durant la soirée d'Opening Night Live durant la Gamescom 2019.

Préparez-vous à repartir dans son univers cauchemardesque ! Prévu pour 2020, le jeu de plateforme et d'exploration contiendra son lot de nouveaux ennemis et environnements. On retrouvera Six accompagnée d'un nouveau personnage : Mono.

La sortie de Little Nightmares II est prévue sur PC, PlayStation 4, Xbox One et Nintendo Switch.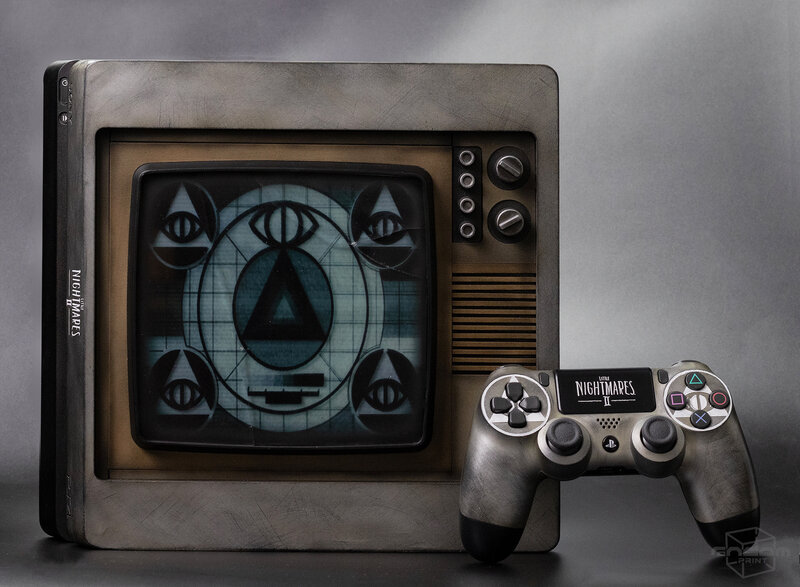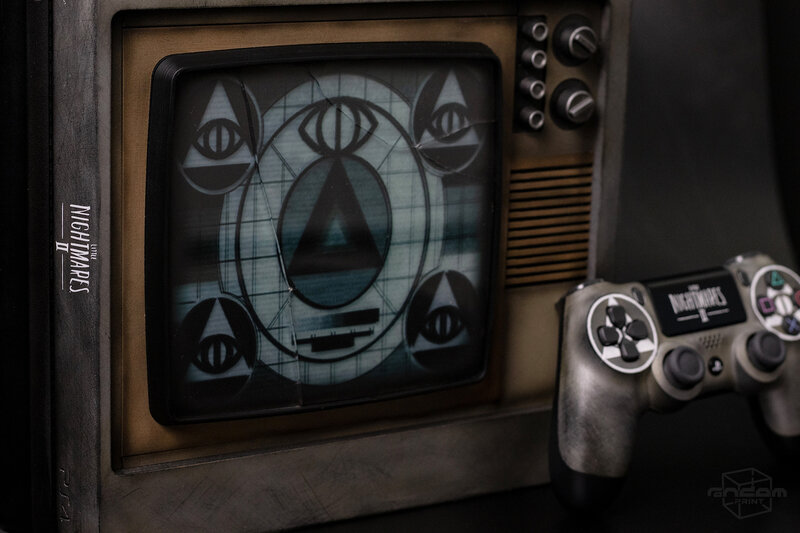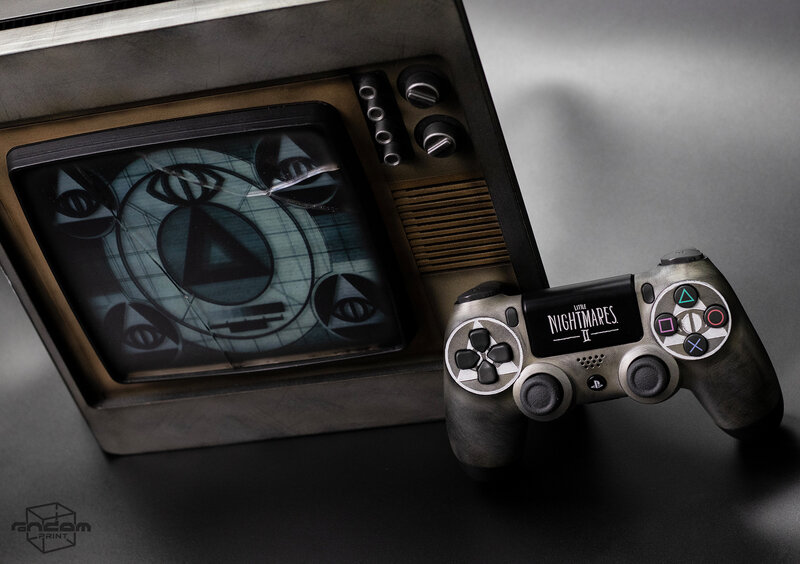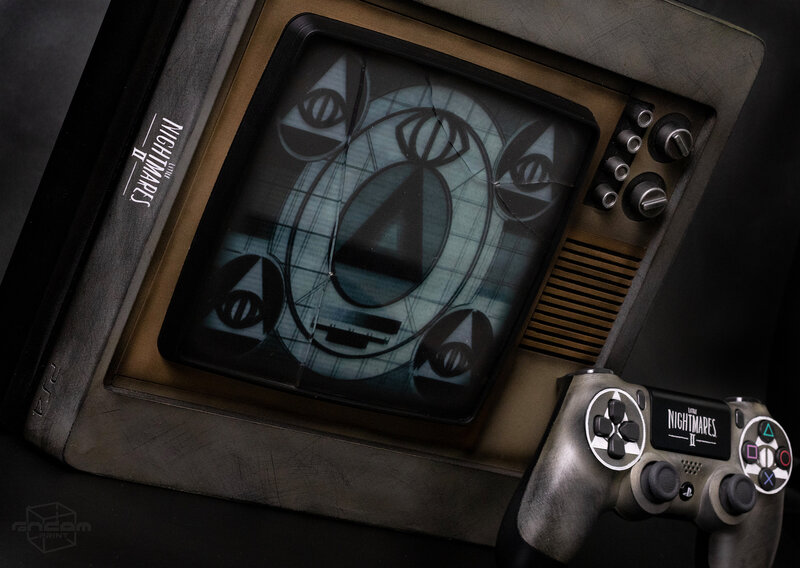 C'est également l'occasion pour nous de démontrer encore une fois le savoir faire locale. L'équipe Random Print au complet a collaboré avec Bandai Namco Entertainment pour confectionner cette Playstation 4 unique en son genre et tout droit tiré de l'univers du jeu !
Concept art : Random Print & Bandai Namco Entertainment
3D Team : Louis C. , Stéphane J. & Amandine D.
Cutting & Print technicians : Amandine D. & Louis C.
Crafting & Painting : Vadu Amka
Screen breaker : Louis alias Arthur C. King of the hammer

Playstation 4 non destinée à la vente. Object unique, promotionelle à gagner lors d'un concours organisé par Bandai Namco Entertainement Europe.

© 2010 - 2019 BANDAI NAMCO Entertainment Europe S.A.S