Comme beaucoup d'entre vous, je reviens du cinéma. Ce 16 décembre, c'était la sortie de l'épisode VII de Star Wars. Je travaillais depuis quelques semaines sur un projet, pour un cadeau. Et en trainant sur internet, j'ai pu constater que je n'étais pas la seule à avoir eu comme idée de réaliser une console Star Wars. C'est souvent répétitif : du noir, du jaune, le logo, une galaxie, les artworks refaits à l'aérographe (très bien refaits tout de même!) ... et parfois un jouet détourné, comme ce R2D2 super émulateur et la console Faucon Millénium. Je cherchais quelque chose de différent et c'est là que j'ai eu le déclic, en voyant cette épave de Destroyer dans le désert de Jakku, d'ailleurs ce décor a une importance particulière puisqu'il nous rappelle aussi Tatooine. Mais je ne vais pas m'étendre sur l'histoire de la saga.

Like many of you, I return of cinema. This December 16th it was the release of Star Wars Episode VII. I worked for several weeks on a project for a gift. While surfing the Internet, I noticed that I wasn't the only one who had the idea of doing a Star Wars console. It was often repetitive: black, yellow, the logo, a galaxy, the artworks remade with airbrush (and it's very good anyway!) ... And sometimes a "hijacked toy", as R2D2 super emulator and the Millennium Falcon console. I was looking for something different and it was when I saw the new Star Wars, and particularly when I saw the wreck of a Destroyer in the Jakku's desert. Moreover, this decor is particularly important because it also reminds us Tatooine. But I will not talk about the saga, it's not the point.

Il m'aura fallu une trentaine d'heures pour en voir la fin. J'ai martelé de l'aluminium, poncé et cloué, j'ai même été acheter de l'étain en feuille pour le faire fondre. Je me suis vraiment amusée sur cette réalisation !

It took me thirty hours to see finaly the end. I hammered aluminum, sanded donw and nailed ! I was even bought tin sheets to melt it. I really had fun on this realization !

Je remercie l'excellent Joffrey qui ne cesse de surprendre dans ses divers travaux de customs de jouets. C'est un peu grâce à lui que j'ai aussi osé me couper la main et faire une nuit blanche à tester de nouveaux matériaux.

Star Wars Logo - TM & © Lucasfilm Ltd. All Rights Reserved
Prism Stormtrooper (2015)
Acrylic and spray paint on canvas 40 x 30 cm
Limited edition of 5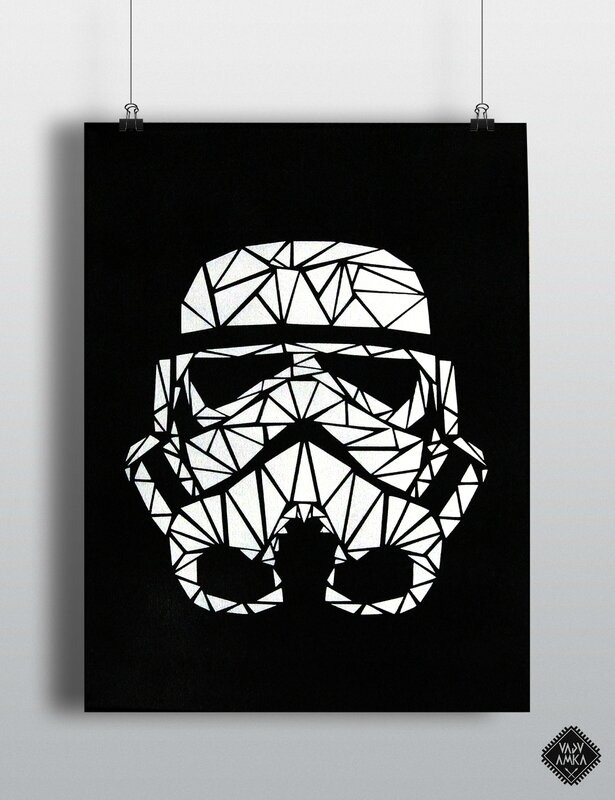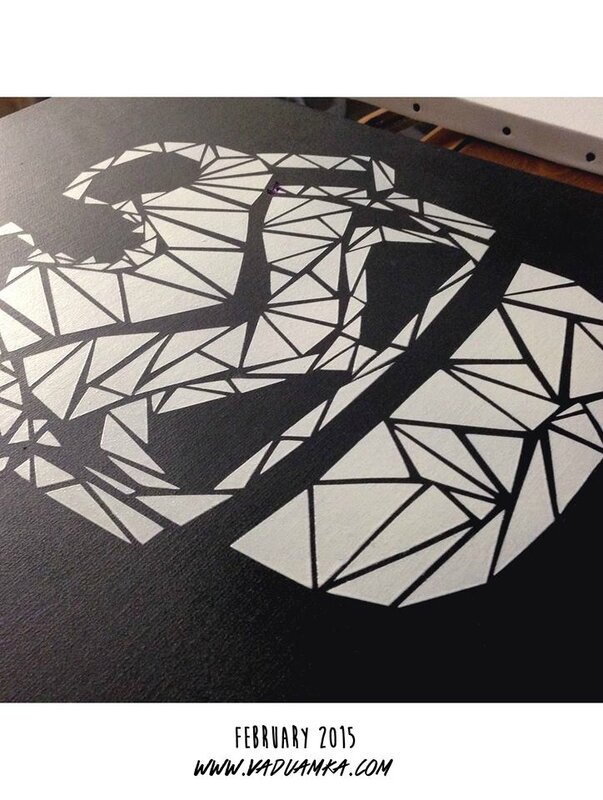 "Mutation" FrakenBoy, Cartridge on Canvas 24 x 30 cm
Signed and dated on the side


@Liège Retrogaming P"Art"y 14/12/2014
Dimensions : 30x30cm Profondeur : 3,5cm
Acrylique et bombe sur toile , 3 modèles uniques , signés.
Toiles disponibles en ligne chez KOCHI Gallery, cliquez ici .
Paintings available online at KOCHI Gallery, here.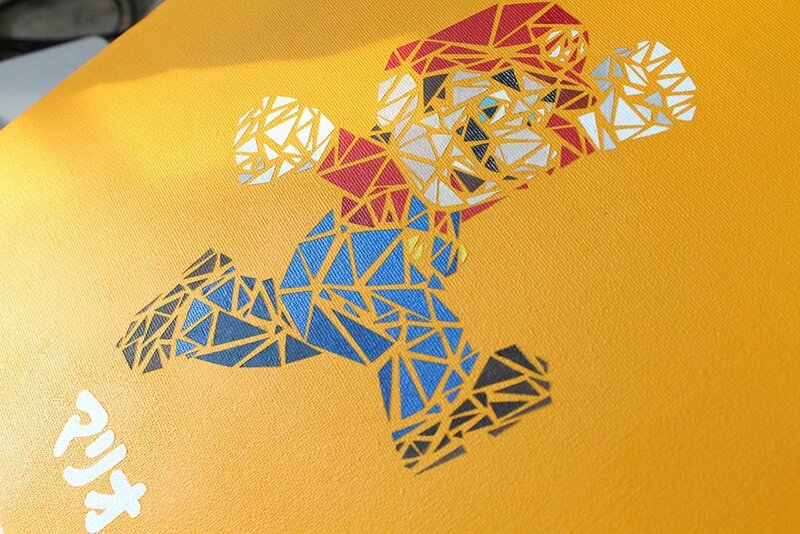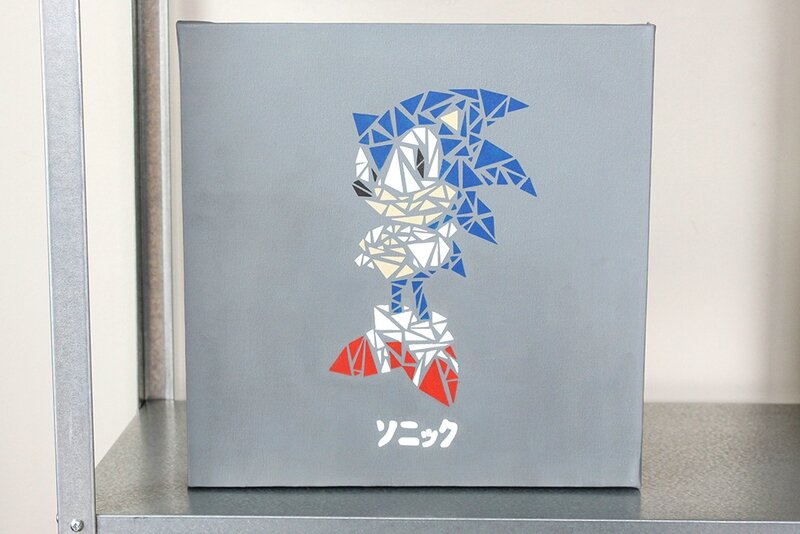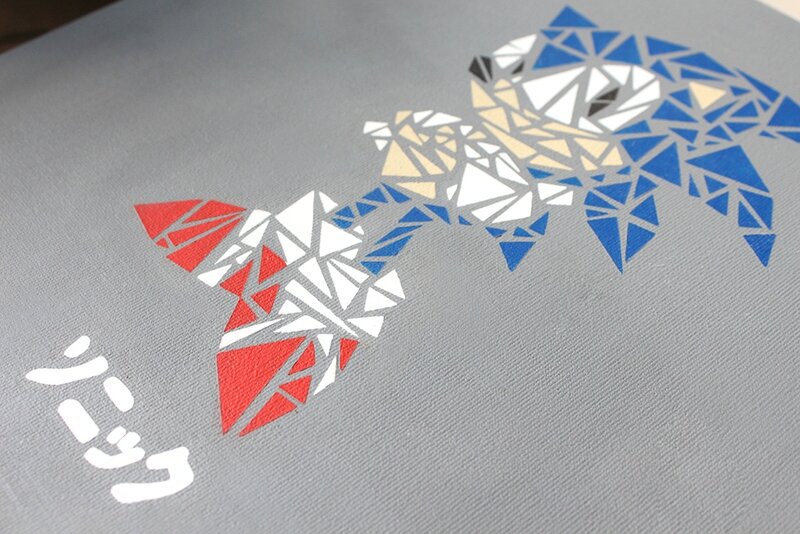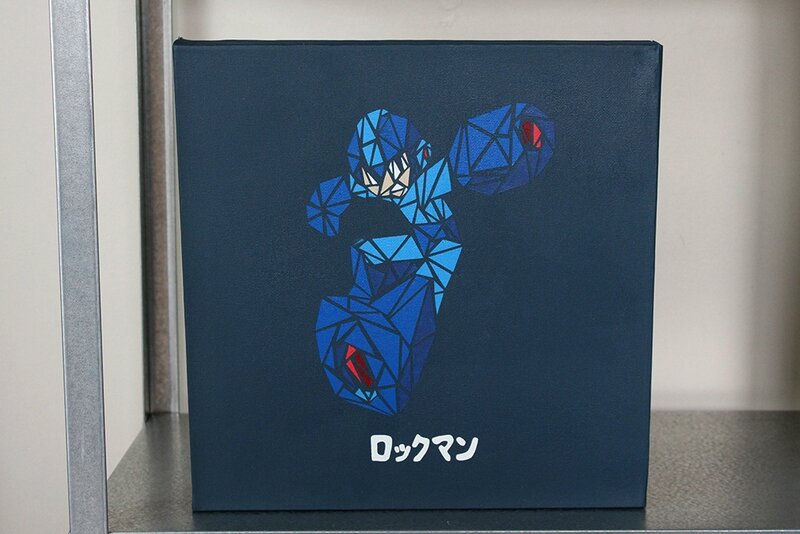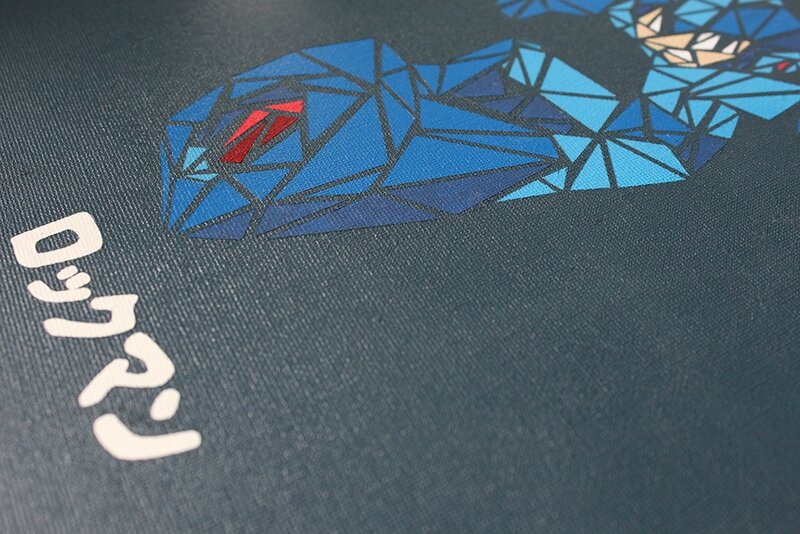 25 févr. 2016
While waiting for the next custom project, here are some news !

All information is available in English on the shop.

Delivered with a certificate.
Shipping worldwide.

Available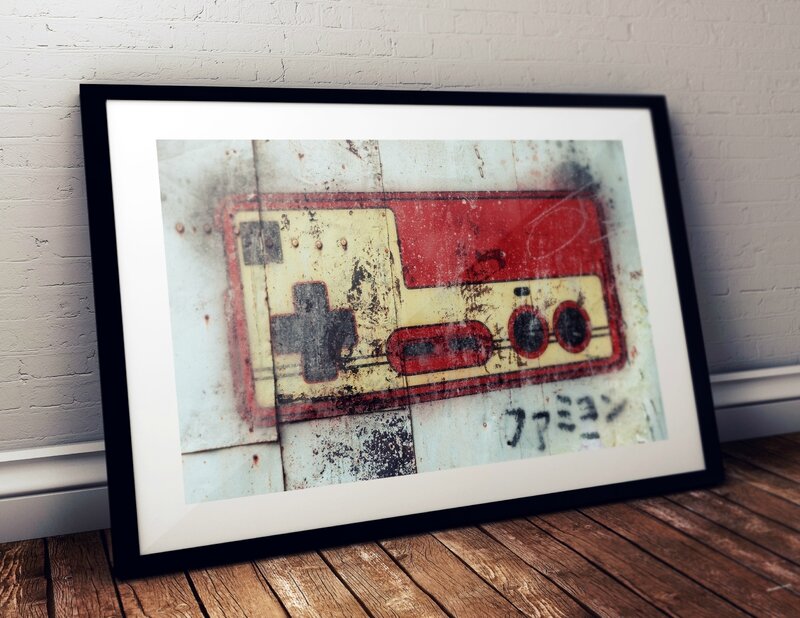 25 oct. 2014
Bombe & acrylique sur toile
50x60cm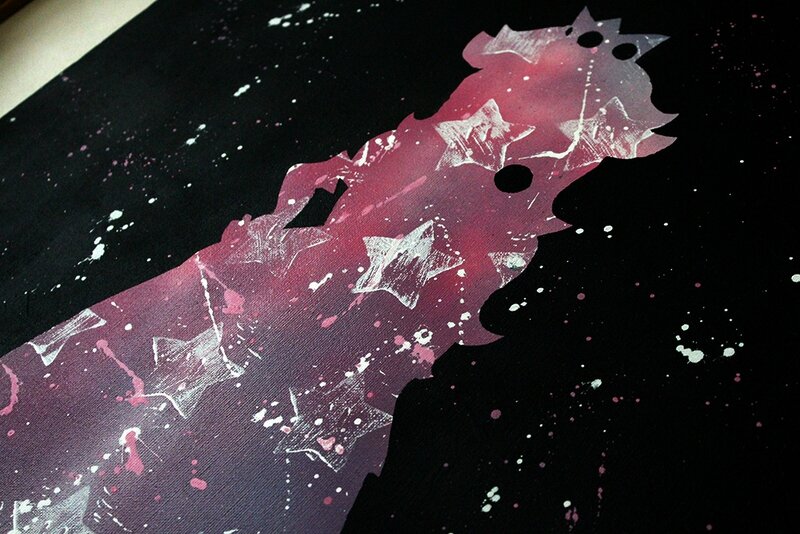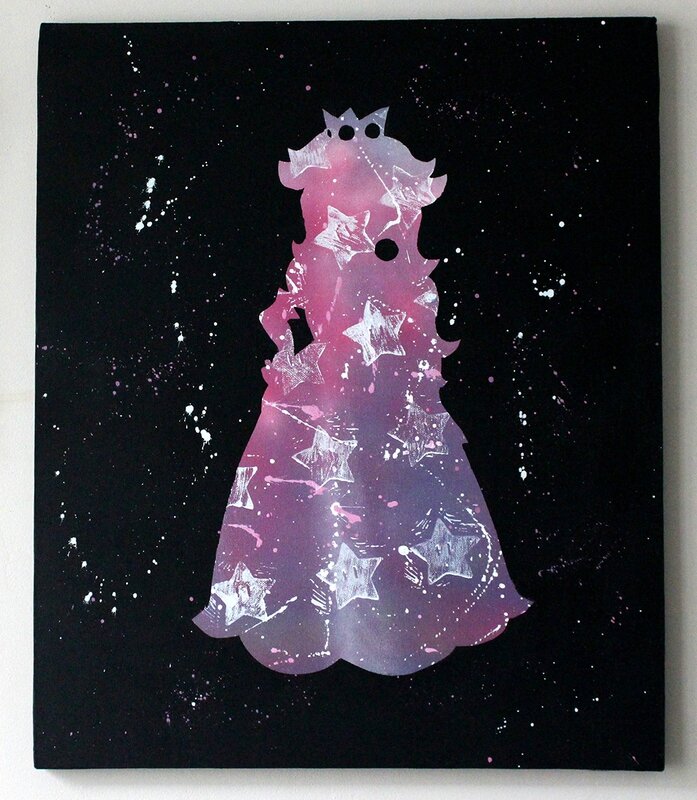 13 févr. 2014

Metal FGS , artisan créateur de Bayonne ayant une formation dans le bâtiment et plus précisément dans la métallerie. Oui, c'est MacGyver. Il met en pratique ses compétences et connaissances acquises dans le métal pour ses nouveaux projets :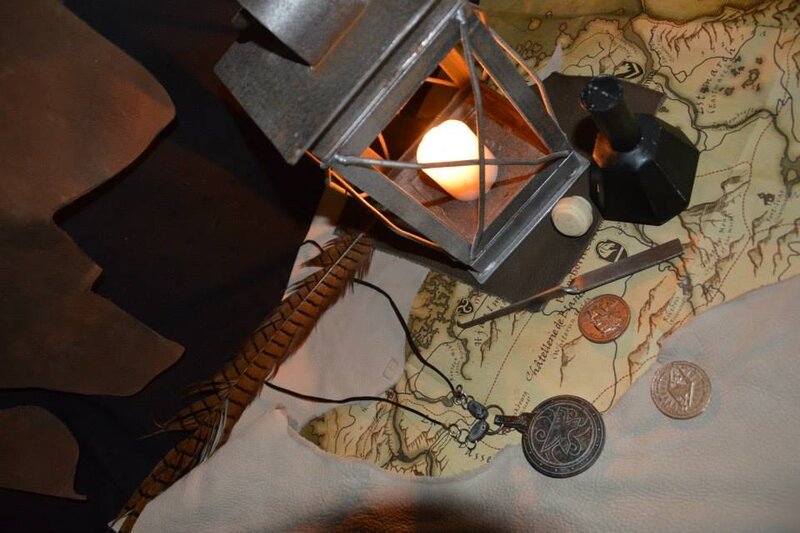 Depuis peu, il s'est lancé dans les moulages et sculptures. L'éclate totale pour un créatif comme lui. Vous avez sans doute croisé ses Lunes Majora's mask Zelda ou encore ses amulettes chez Mylo&Chibi. Actuellement en plein W.I.P sur sa porte du temps (=prototype en cours), nous nous sommes associé sur quelques projets à venir. Histoire de balancer du lourd ! Voilà ce qui arrive lorsque deux passionnés d'art & de retrogaming se rencontrent.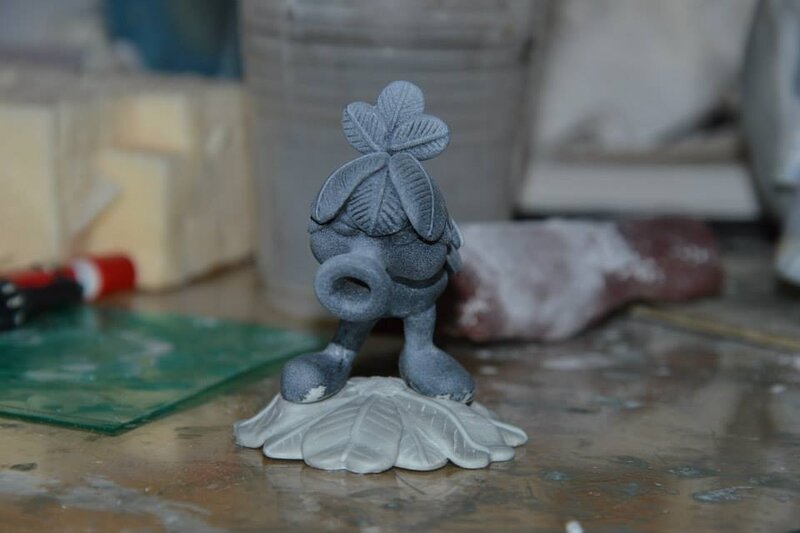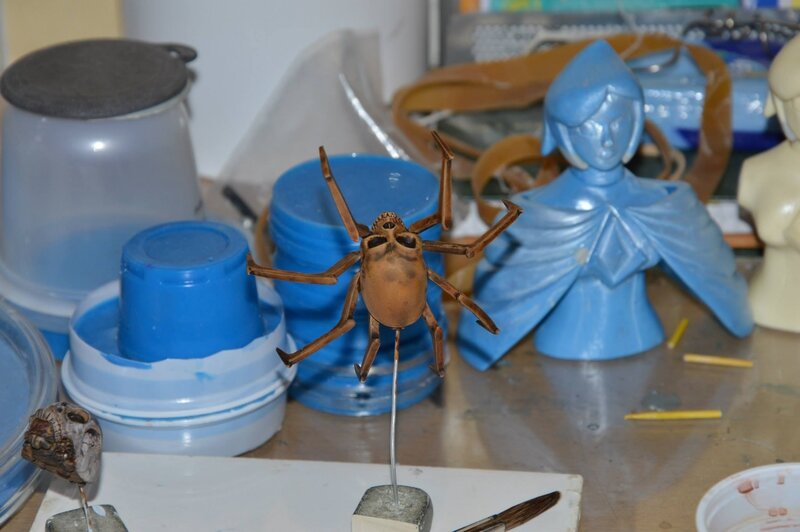 Skulltula HD en cours , toutes les actus sont sur sa page Facebook