Ces dernières semaines, nous avons réalisés pas mal de chouettes projets avec Random Print ! On vous dévoile la dernière fournée : Un Art Toy géant pour South Park : L'Annale du Destin qui sort ce 17 octobre. Il s'agit d'un jeu vidéo de rôle, basé sur l'univers du dessin animé South Park, développé par Ubisoft San Francisco et édité par Ubisoft. L'équipe a eu l'opportunité de travailler sur un petit projet (de 22 x 20cm tout de même!) pour la sortie du jeu en Belgique ! Une collaboration pour l'enseigne Smartoys qui ne manque pas de...pets !
Nous avons opté pour un rendu brut façon vieux bronze patiné sur un socle en bois massif ciré.

Lead sculptor : Stéphane Janssens | 3D print technician : Amandine Delmarre | Paint & Crafting : Vadu Amka

© 2017 South Park Digital Studios LLC. All Rights Reserved. South Park and all elements thereof © 2017 Comedy Partners. All Rights Reserved. Comedy Central, South Park and all related titles, logos, and characters are trademarks of Comedy Partners. Game software © 2017 Ubisoft Entertainment. All Rights Reserved. Ubisoft and the Ubisoft logo are trademarks of Ubisoft Entertainment in the U.S. and/or other countries.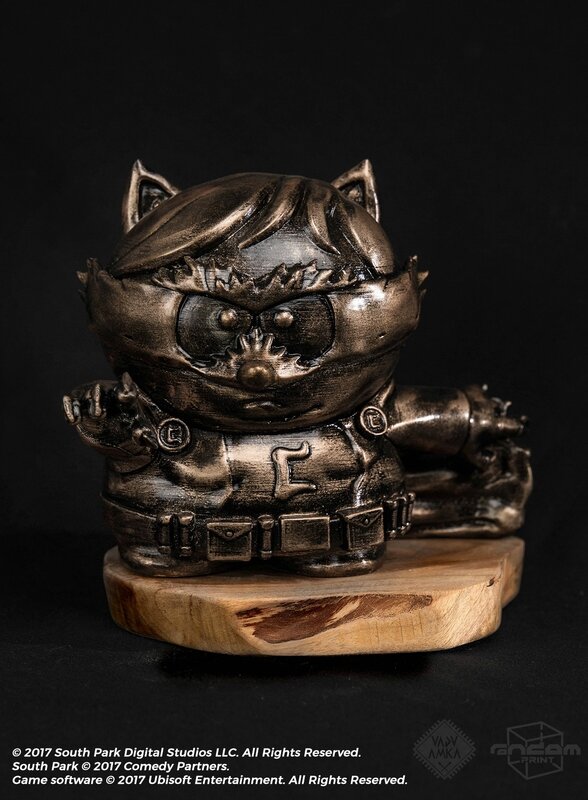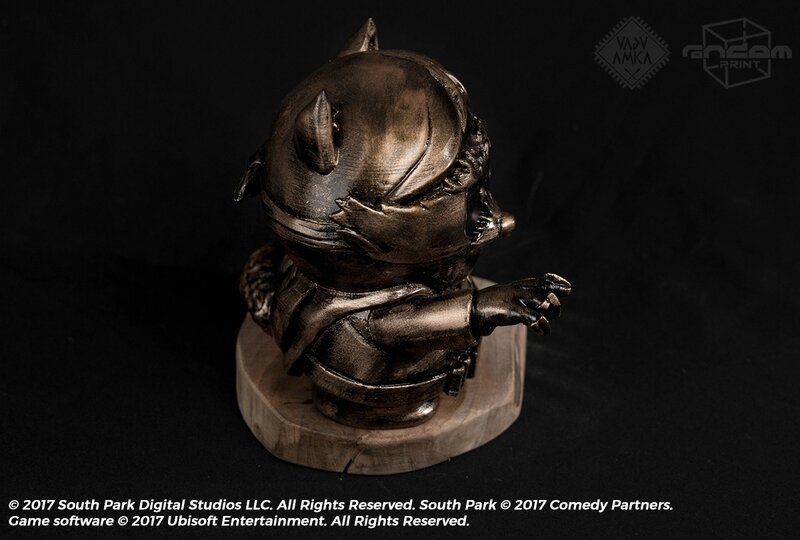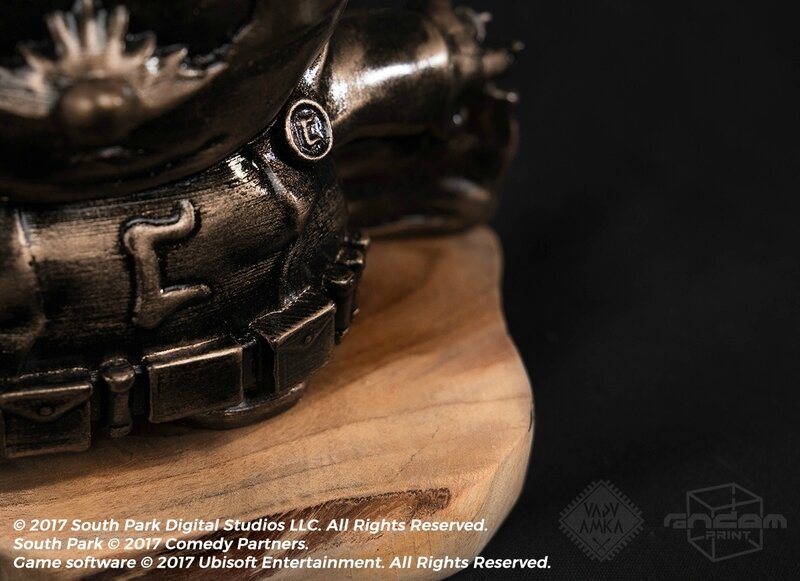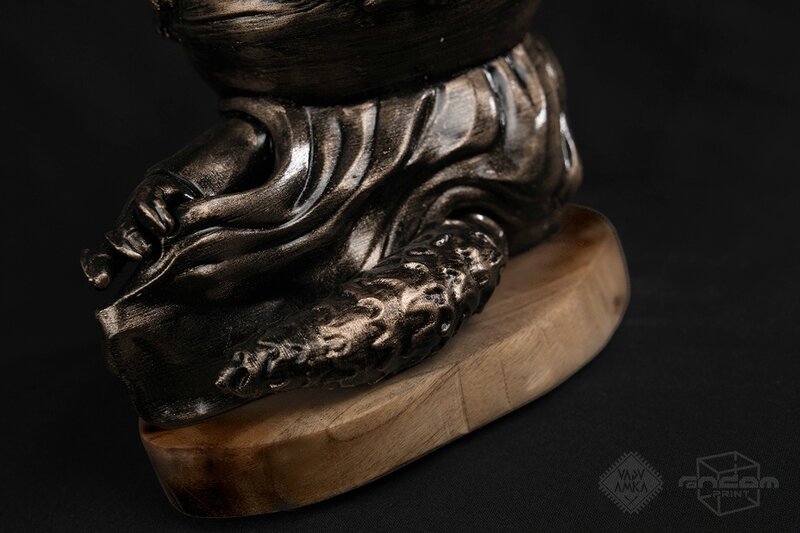 Le Munny c'est quoi? Il s'agit d'une figurine vierge qui peut adopter bien des apparences différentes et se prête ainsi à la customisation. On peut aussi les retrouver sous le nom d'art toys, designer toys ou urban vinyl.

Quant à mon tout premier Munny réalisé, il est sur le thème d'un Iron Man post apocalyptique. Je voulais m'éloigner des rendus lisses qu'on croise sur la toile et les toys quasi-parfaits, industriels. (Ils sont quand même beaux)

Si vous suivez régulièrement le blog, vous avez sans doute remarqué mon penchant pour la texture.
Ce petit bonhomme est donc réalisé avec des matériaux de récupération, du plexi, des câbles et de la peinture acrylique vernie

---


What exactly is a Munny? Well, that is à blank figure which can adopt à lot of différent appearances and is perfect for customization. You can find them in stores under the name of "art toys", "désigner toys" or "urban vinyl".
For the very first Munny I created, the theme I used was an "post apocalyptic Iron Man".
My main idea was not to reproduce all those smooth finishes and near-perfect industrial-Like toys you often come accross on the web. But i do agree with you : they look awesome!
If you follow the blog, you probably noticed that I really into that texture thing.
So that is why this little guy was made with recycled materials, plexiglass, cables and varnished acrylic paint.