[Collaboration]
Ghost Recon Breakpoint Cole D. Walker PlayStation 4 Pro & Nomad - Ghost Xbox One X for Ubisoft France x Geek-Art.net
Exhibition : @ Paris GamesWeek Officiel 2019
→

Retrouvez l'article sur mon travail ici, sur le site de Geek-Art.net ainsi que mes réalisations dans "Geek-Art, une anthologie Vol. 3"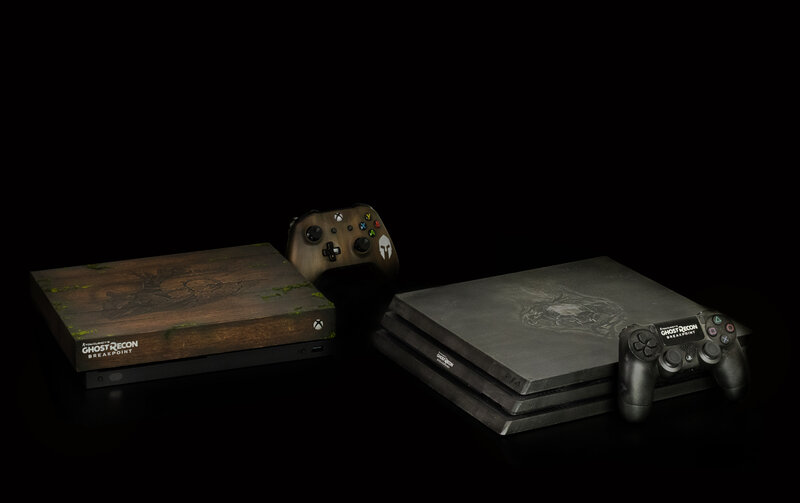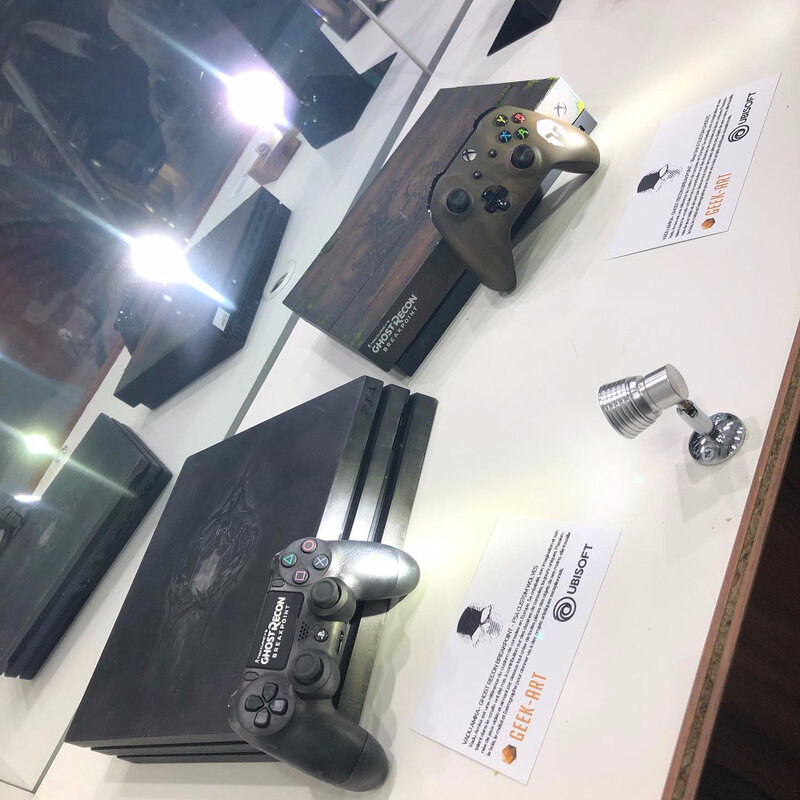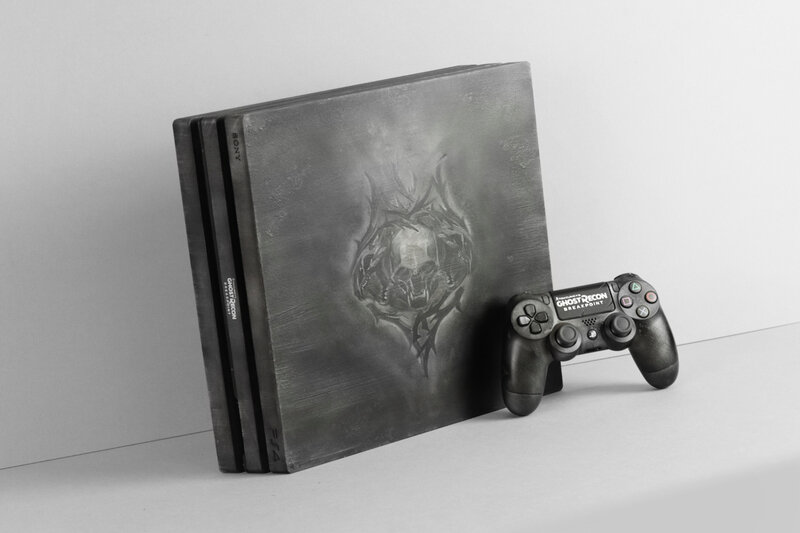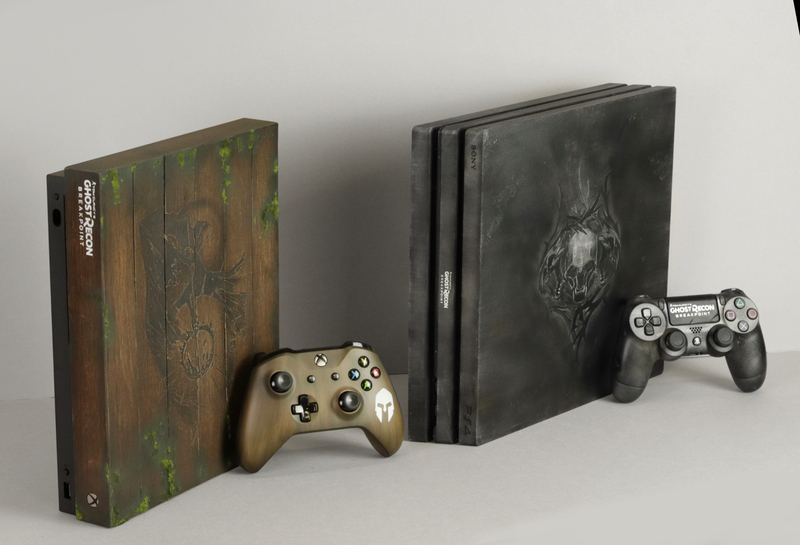 [Video WIP]
GreedFall : Une XBOX ONE X pour le RPG de Spiders

Réalisation d'un exemplaire unique en bois pour la France.
Matériaux : Acrylique, plastique et canvas.
Avec gravures et peinture à l'aérographe pour sa manette.
Non destiné à la vente. Objet promotionnel à remporter sur les réseau sociaux.
It's time to set off to Teer Fradee!

Get a chance to win this beautiful Xbox One X customized for the game by @RandomPrintSPRL:
🍂 FOLLOW us on Twitter
🔄 RT this tweet

Contest ends September 24. Official rules: https://t.co/OO2mTftH4d pic.twitter.com/ffCrnDMCPD

— Focus Home Interactive (@FocusHome) 10 septembre 2019

Réalisé avec le studio Random Print et l'éditeur Focus Home Interactive
©2019 Spiders and Focus Home Interactive. Spiders and its logos are trademarks or registered trademarks of Spiders. Focus Home Interactive and its logos are trademarks or registered trademarks of Focus Home Interactive. All other trademarks, registered trademarks and their logos belong to their respective owners. All rights reserved.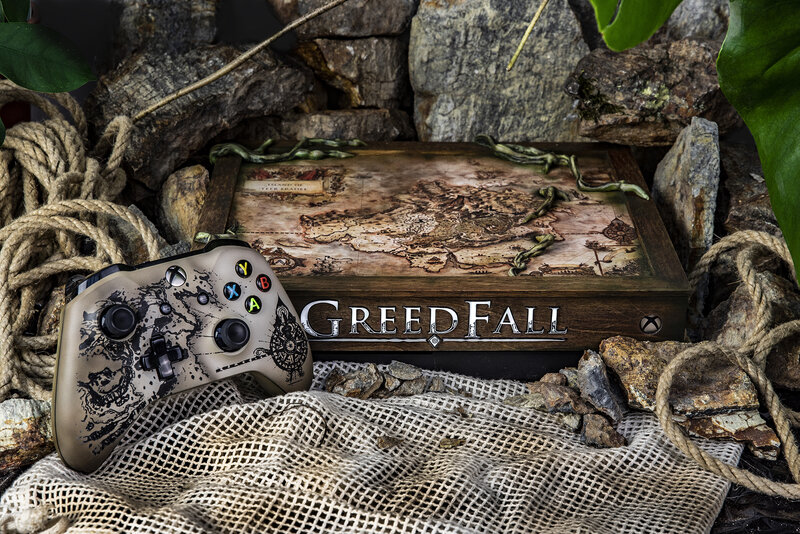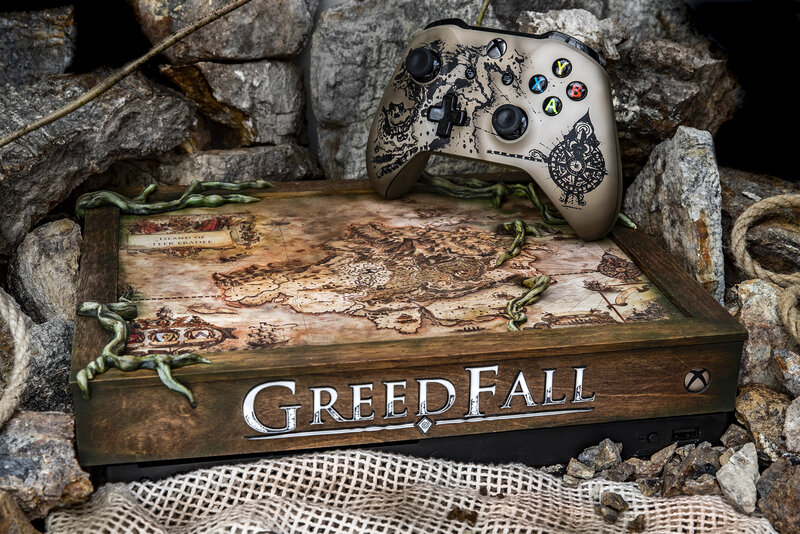 We made this incredible console for Asobo Studio and Focus Home Interactive editor.
Realized in a few weeks. The XBOX ONE X represents a scene from the game that we revisited with our team Random Print.
We are very proud to have contributed to the creation of this project.
Time of realization: 120h

Concept art by Random Print x Focus Home Interactive
Scultp & settings : Stéphane J. - . Amandine D.
Technical : Louis C. - Amandine D.
Paint, texture & assembly : Vadu Amka
Photography : Vadu Amka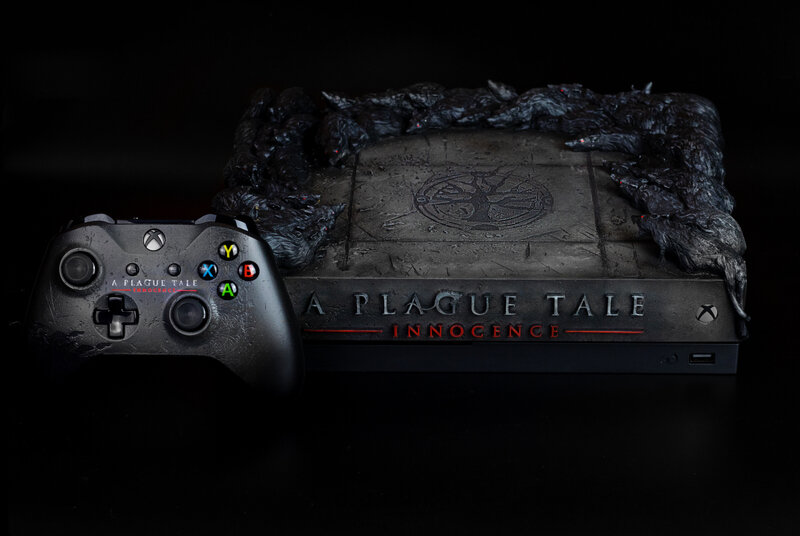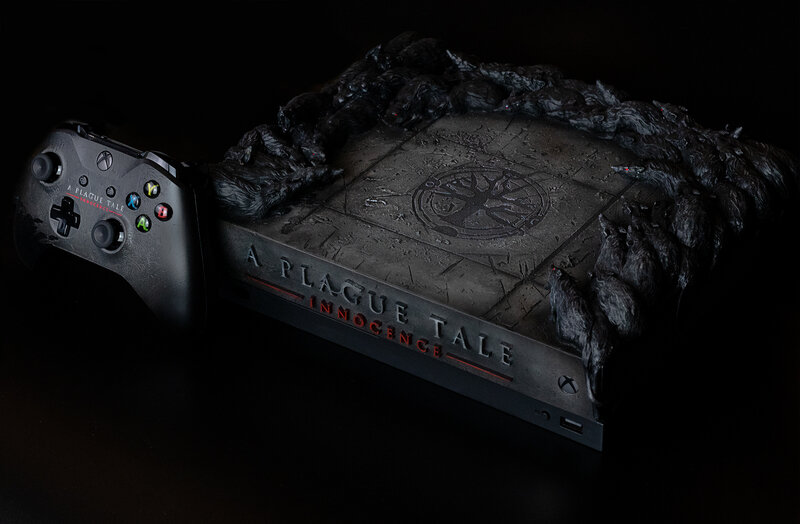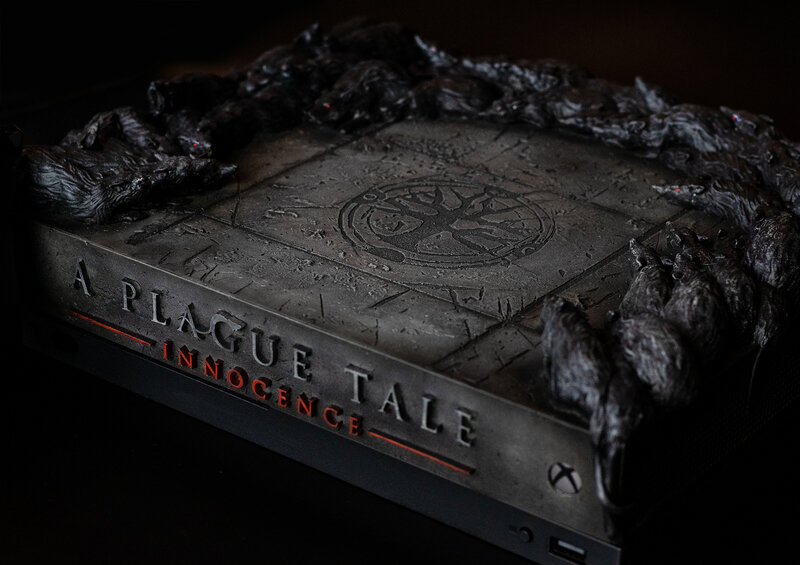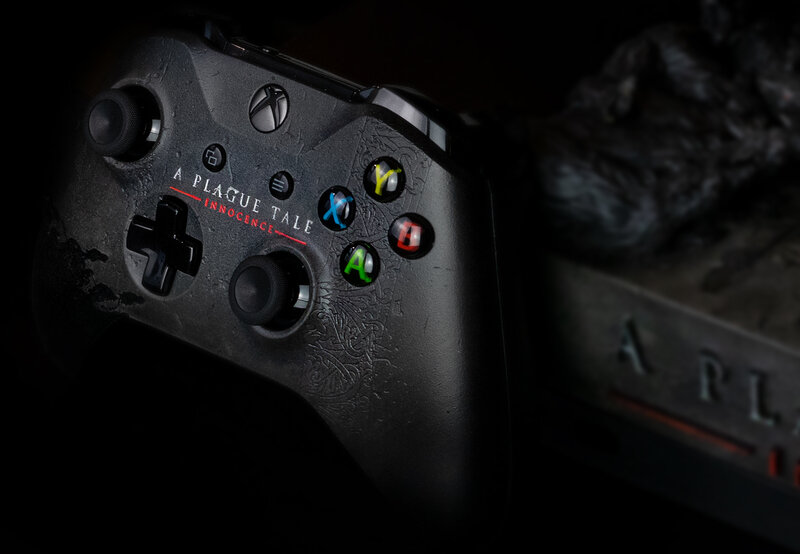 Une collaboration Random Print - Studio x Focus Home Interactive sur World War Z Game !

Que la horde soit lâchée !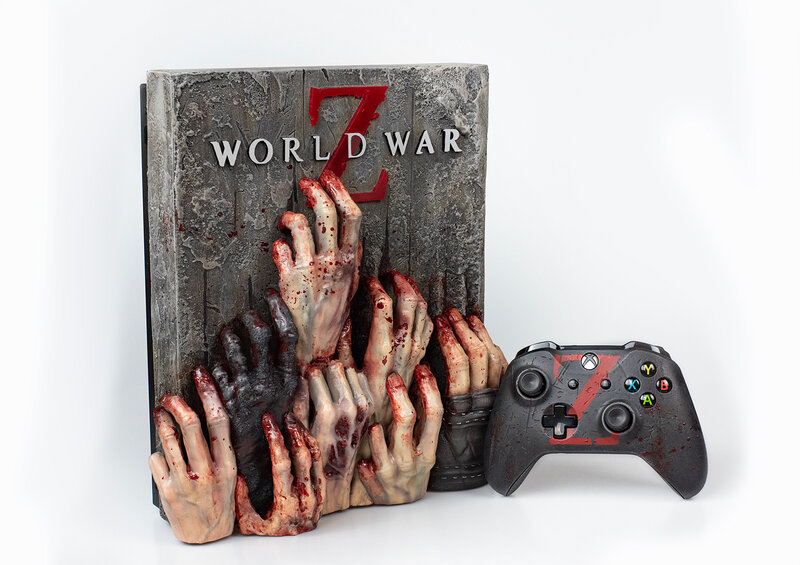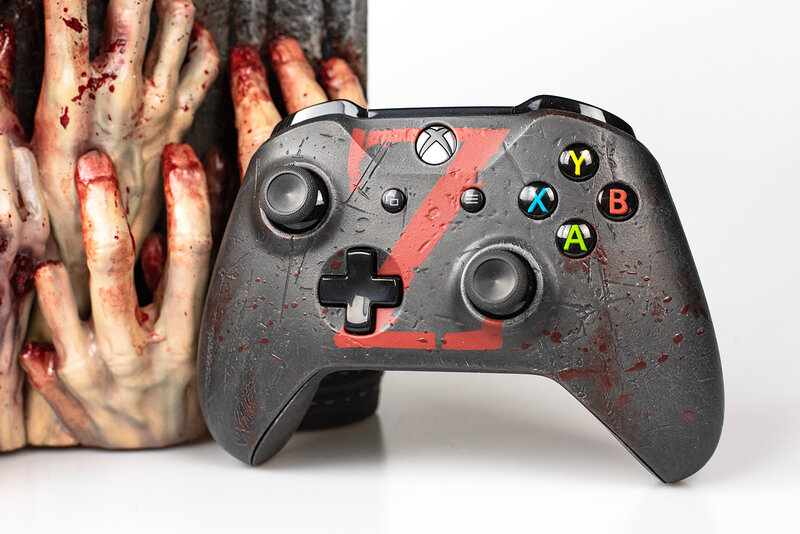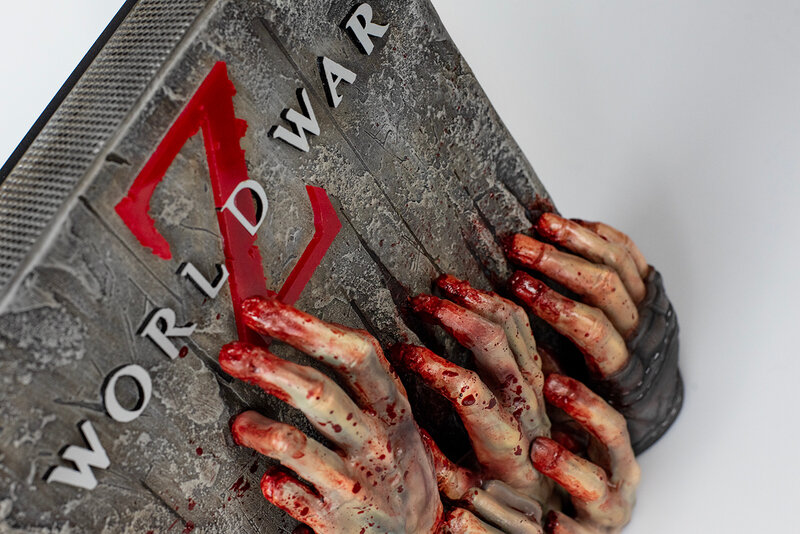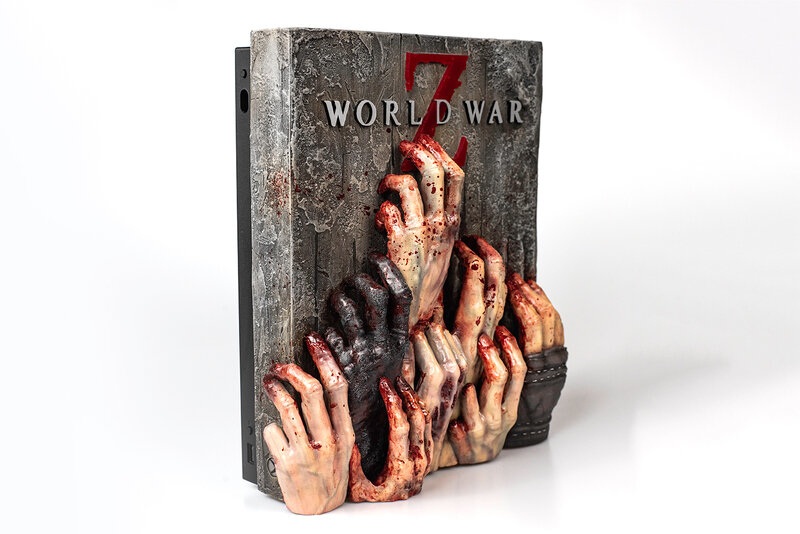 Concept art Random Print Studio
Scultp & settings : Stéphane J. - . Amandine D.
Technical : Louis C. - Amandine D.
Paint : Elsa R. - Vadu Amka
Assembly & texture : Elsa R. - Vadu Amka
Photography : Louis C.
XBOX ONE X - SHELTER // FALLOUT 76
Our Future Begins,
Parce qu'on aime bien raconter une histoire avec des consoles qui ont du vécu; cette fois on transforme la XBOX ONE X en shelter (abri) post-apocalyptique pour la sortie de Fallout 76. Un peu rouillée ? Elle reste jouable et sobre pour une prise en main optimale durant votre séjour dans l'abri 76.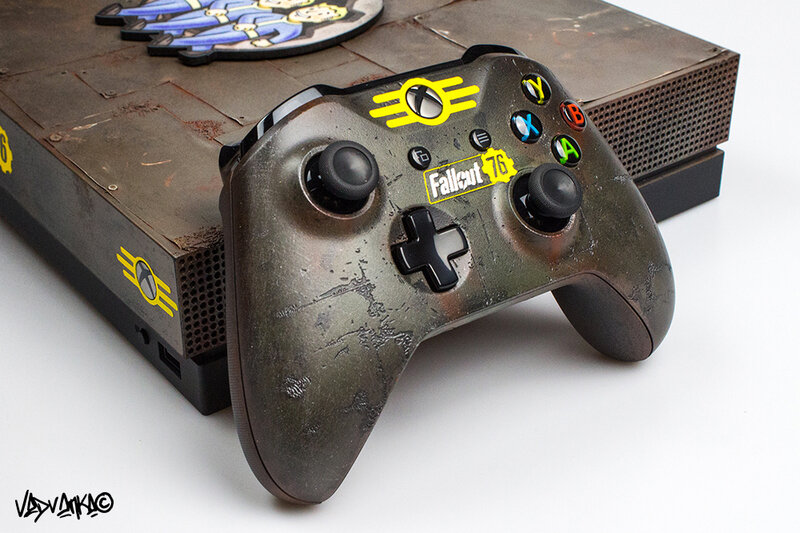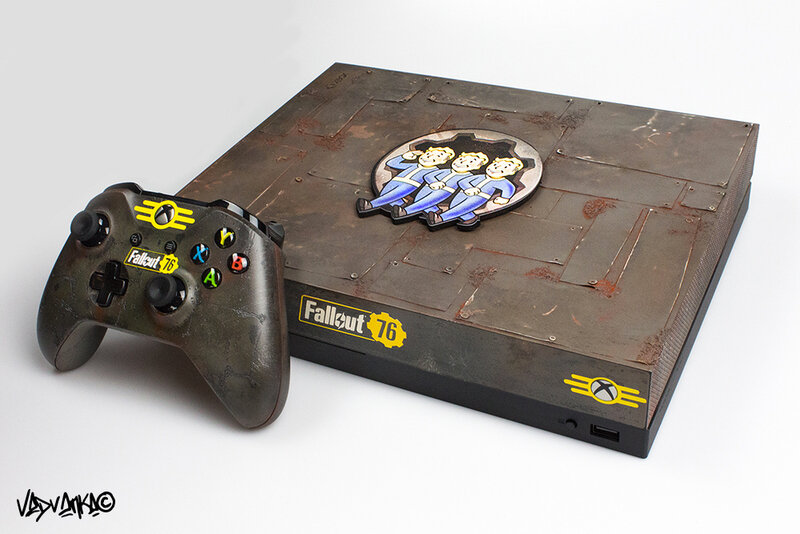 © 2018 Bethesda Softworks LLC, a ZeniMax Media company. Les marques appartiennent à leurs propriétaires respectifs. Tous droits réservés.



[#Concours] #Fallout76 ☢️ Une console uniquement pour le Benelux ! Et tu peux la gagner via @Smartoys_tv pour la sortie du jeu ! Plus d'infos sur https://t.co/ZNdsp7p4Ry et les #RS de #Smartoys Big up à @bethesda_nl @XboxBenelux pic.twitter.com/rhbhTz4XQx

— Vadu Amka @ Japan (@VaduAmka) 17 novembre 2018
Dragon Ball FighterZ sur Playstation 4 Pro & Xbox One X

Hier soir se tenait la soirée de lancement #DBFighterZParty à Paris. Pour cette occasion hors du commun et de Kaméhaméha en abondance (ainsi que de beau monde), j'ai eu la chance d'y exposer deux machines réalisées pour la soirée : La Playstation 4 Pro Tenkaichi Budokai Arena et la Xbox One X Namek "Explosion". Si vous avez eu la chance d'être sur place et d'y croiser les deux consoles, n'hésitez pas à me dire sur Twitter ou Facebook votre petite préférée !

Niveau réalisation, c'est la première fois qu'il y a autant de volume (en hauteur) !
---

©BIRD STUDIO / SHUEISHA, TOEI ANIMATION
License coordinated by Funimation® Productions, Ltd. All Rights Reserved. Dragon Ball Super and all logos, character names and distinctive likenesses thereof are trademarks of SHUEISHA, INC.
©BANDAI NAMCO Entertainment Inc.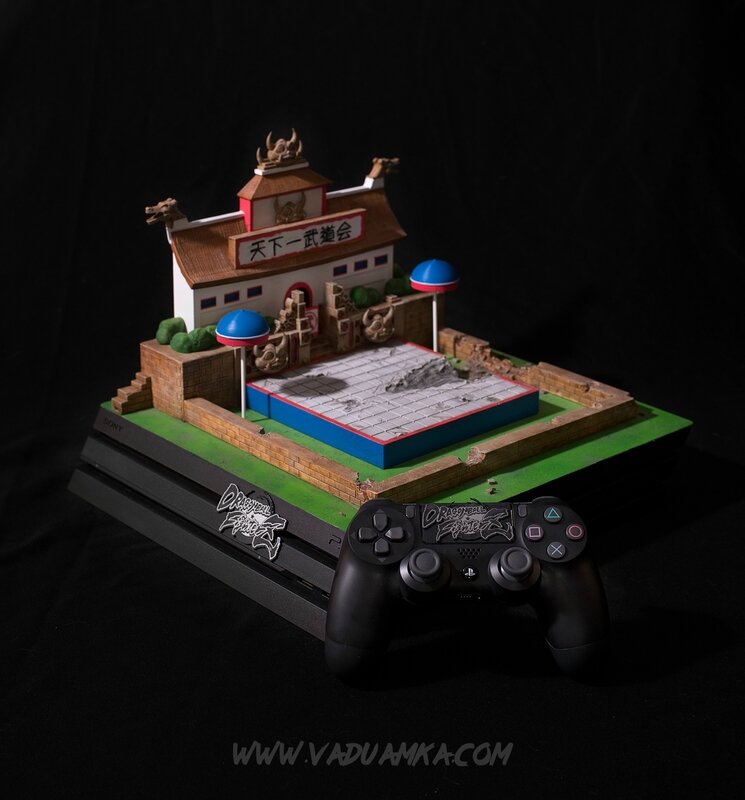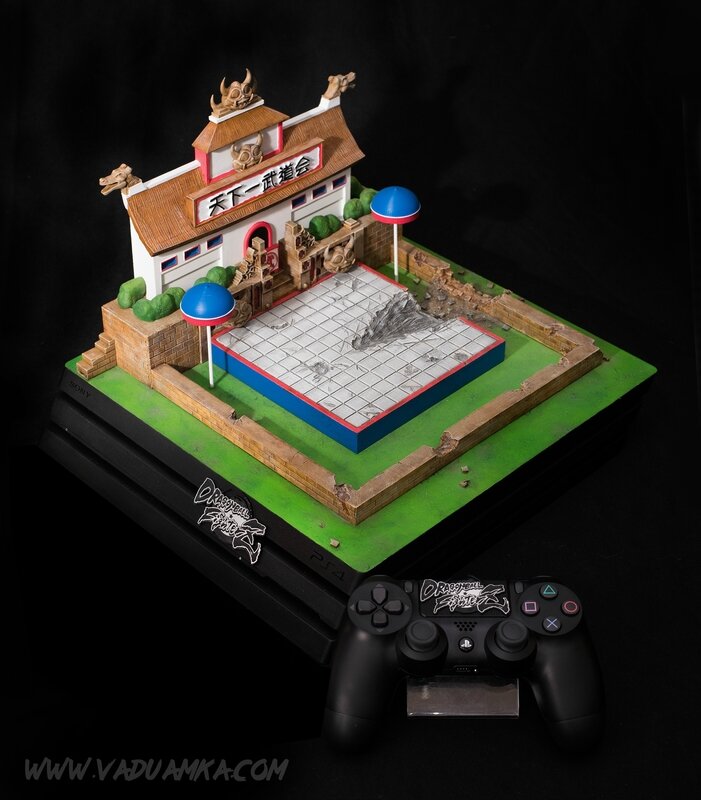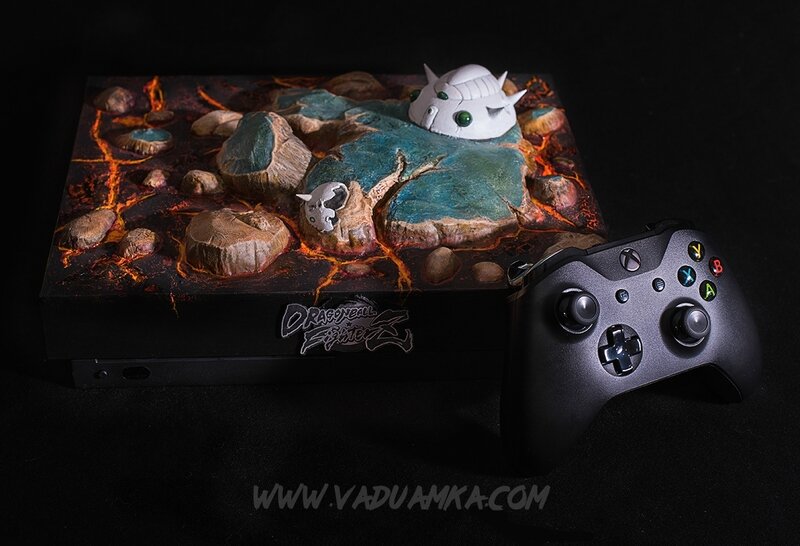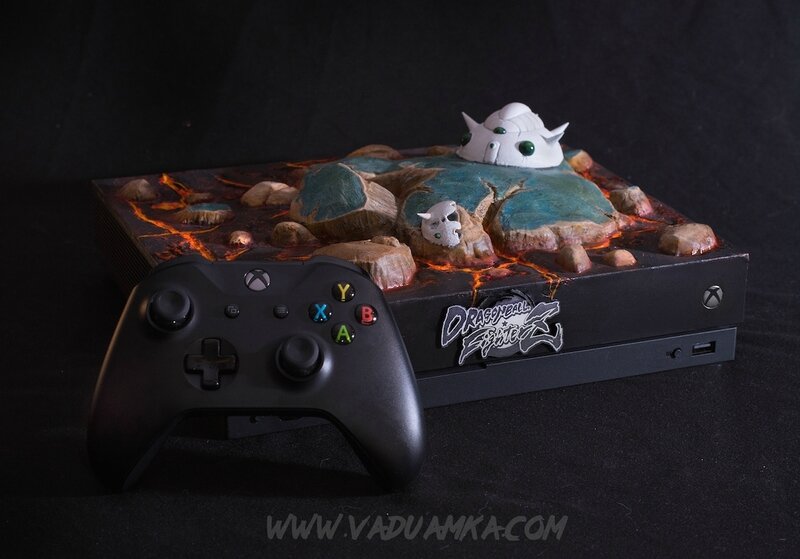 PlayerUnknown's Battlegrounds est un jeu vidéo multijoueur en ligne de type battle royale développé par l'éditeur Bluehole et dès maintenant disponible sur les Xbox One et Xbox One X .

Ce mois-ci, deux exemplaires de consoles PUBG ont été réalisés pour la sortie du jeu. L'une d'entre elle est actuellement à gagner auprès de Smartoys. Pour participer à leur concours, il suffit de vous rendre sur leur page facebook et de suivre les règles du concours. A Winner Winner Chicken Dinner !

Réalisation : plastique & résine, peinture acrylique, vernis UV.
Logos réinterprétés pour ces deux consoles. Création du modèle 3D sur base d'un concept et impression par la team Random Print .
Post production manuelle.


COPYRIGHT ©2017 PUBG Corporation. ALL RIGHTS RESERVED. PLAYERUNKNOWN'S BATTLEGROUNDS is a registered trademark, trademark or service mark of PUBG Corporation and its affiliates.