Une Nintendo 64 de plus sur le thème de The Legend of Zelda, Ocarina of Time.
Un cadeau surprise commandé par la copine de Mika', car ce jeune homme est un grand fan de la licence et vous êtes très, très nombreux !
Les pierres ancestrales étant des objets de quête très importants dans le jeu, j'ai choisi de rappeler leur forme sous le logo de la console, pour rappel, il s'agit de l'Émeraude Kokiri, du Rubis Goron et du Saphir Zora. Le logo de la console, lui aussi a été refait pour se rapprocher de la typographie de la saga. Un petit clin d'oeil supplémentaire pour faire plaisir à cet ami. Le reste de la technique a été abordée dans les articles précédents, le bouclier a été remoulé en résine et un chouïa rendu plus fin et anguleux. Le modèle de base vient de la forge de MetalFGS . Le doré des touches est usé et brillant pour être homogène avec le reste de la console qui est plutôt ancienne. Et La Triforce est rappelée sur la manette.

---

A Nintendo 64 based on The Legend of Zelda, Ocarina of time.
It's a surprise gift ordered by Mika's girlfriend. He's a huge fan of this licence, just like so many of you, Guys.
The ancestral gems being very important items for the main quest, I chose to remind their shape under the console's logo. As a reminder, they are the Kokiri emerald, the Goron ruby and the Zora saphire. The console's logo was also remade in order to stay close to the saga's typography.
A little additional wink for this friend to please him.
I have already explained the techniques I used in previous publishings, the shield was remolded in resin, for a little bit thinner and angular rendering.
The basic model comes from the MetalFGS forge. The gold aspect for the buttons is worn and shiny to match with the rest of the console, that is rather ancestral. At last, the Triforce is remembered on the game pad.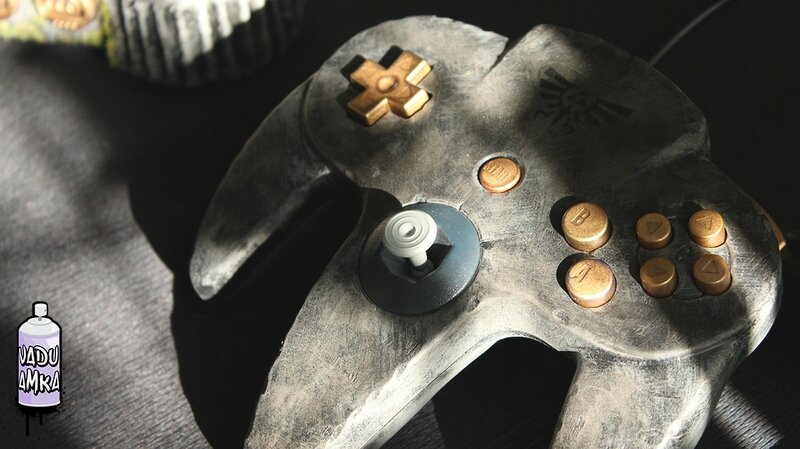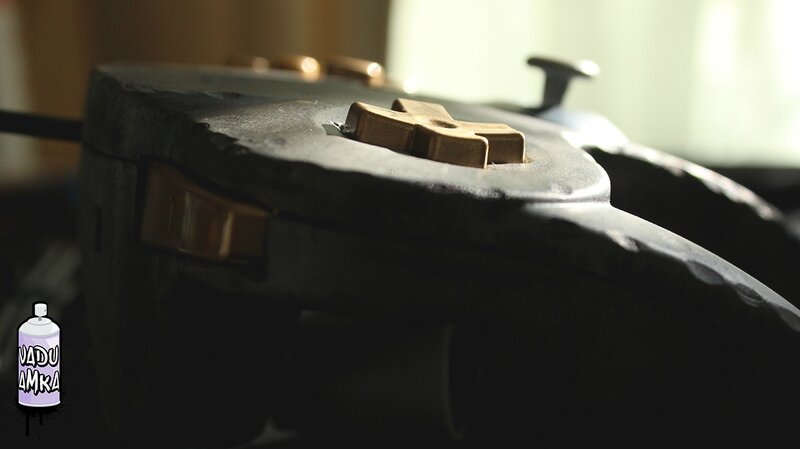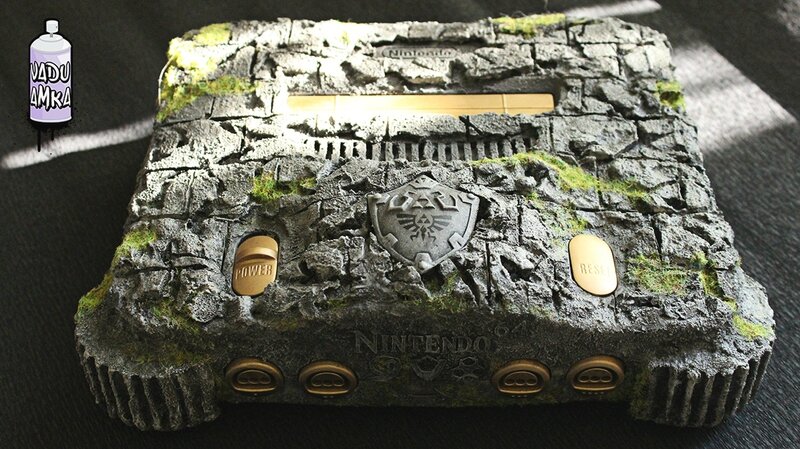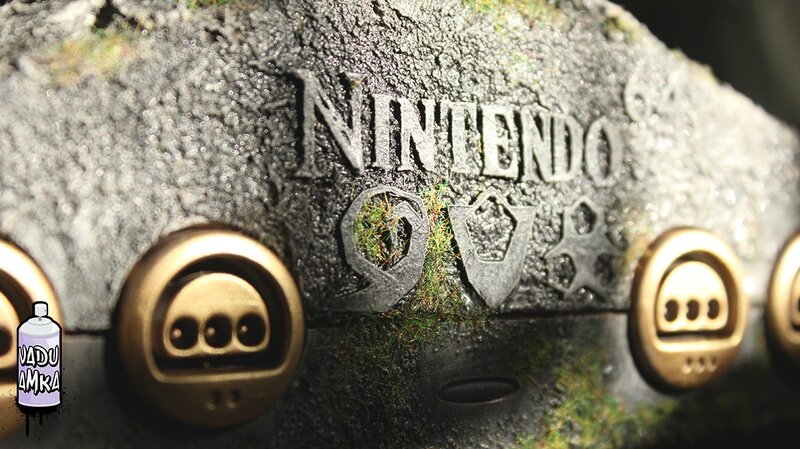 Happy Birthday Mika!