Quelques nouveautés
!
Réalisé collectivement par le studio Random Print pour la sortie du Action-RPG Xenoblade Chronicles: Definitive Edition sur Nintendo Switch.

Dispositif led et pigment UV pour les parties "néon".
Exemplaire unique, destiné à la France.

Non commercialisé.


©2010-2020 Nintendo / MONOLITHSOFT. Tout droit appartient aux ayants droit respectif.


GreedFall : Une XBOX ONE X pour le RPG de Spiders

Réalisation d'un exemplaire unique en bois pour la France.
Matériaux : Acrylique, plastique et canvas.
Avec gravures et peinture à l'aérographe pour sa manette.
Non destiné à la vente. Objet promotionnel à remporter sur les réseau sociaux.
It's time to set off to Teer Fradee!

Get a chance to win this beautiful Xbox One X customized for the game by @RandomPrintSPRL:
🍂 FOLLOW us on Twitter
🔄 RT this tweet

Contest ends September 24. Official rules: https://t.co/OO2mTftH4d pic.twitter.com/ffCrnDMCPD

— Focus Home Interactive (@FocusHome) 10 septembre 2019

Réalisé avec le studio Random Print et l'éditeur Focus Home Interactive
©2019 Spiders and Focus Home Interactive. Spiders and its logos are trademarks or registered trademarks of Spiders. Focus Home Interactive and its logos are trademarks or registered trademarks of Focus Home Interactive. All other trademarks, registered trademarks and their logos belong to their respective owners. All rights reserved.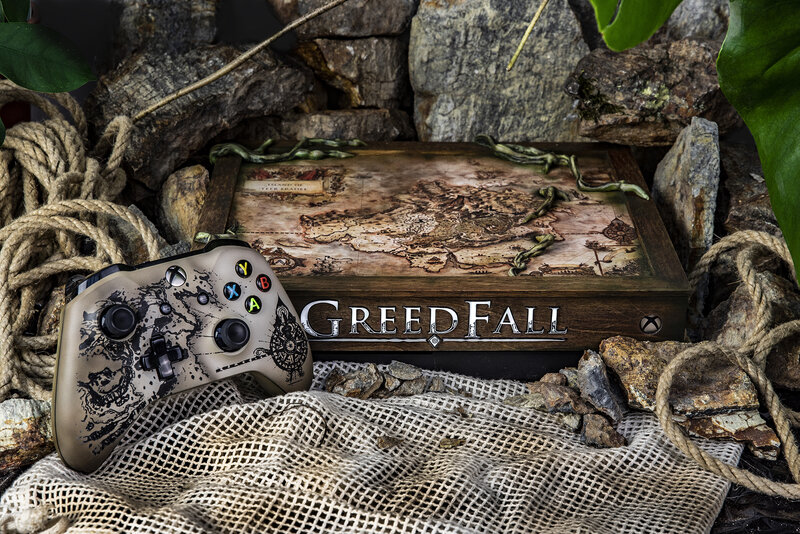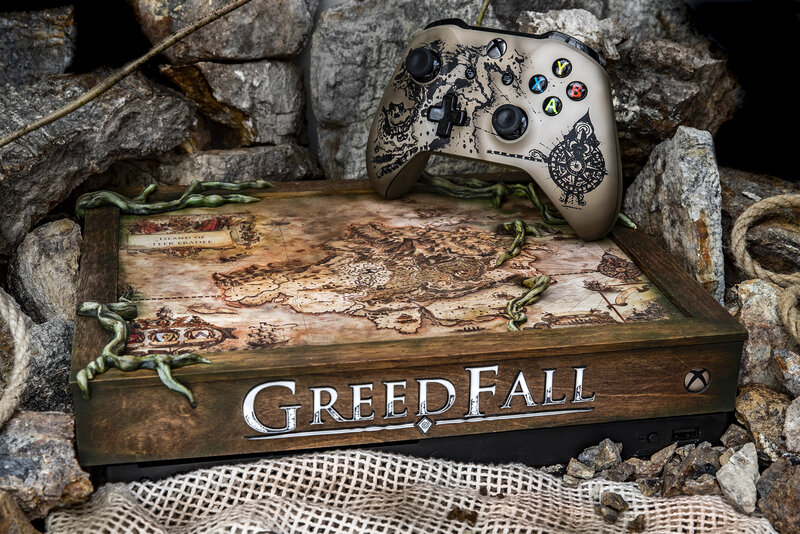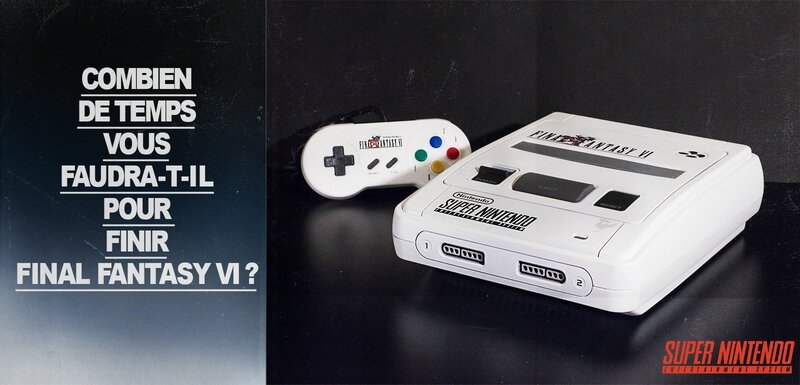 Il s'agit de ma 3ème réalisation sur le thème de Final Fantasy VI. Et on pousse le détail toujours plus loin ! Initialement, elle possédait bon nombre de coups et fissures. J'ai comblé du mieux que j'ai pu certains dégâts sur la coque et colmaté les fissures avec de la colle epoxy et du mastique Tamiya.

La console est plus sobre et fidèle à l'esprit des covers du jeu. Cette Super Nintendo PAL possède un switch pour lire les cartouche US. Son port a été soigneusement adapté pour accueillir les différentes versions. Elle a été customisée avec deux manettes dont les sérigraphies, très fines, reprennent la charte du boîtier du jeu ainsi que la typographie. Vous pouvez me laisser un avis en commentaire et partager cet article s'il vous a plu ! C'est toujours encourageant d'avoir des retours d'un peu partout dans le monde. A très bientôt pour un autre projet sur Super Nintendo.
---
This is my third realization on theme of Final Fantasy VI. This time, I'm pushing even further on the details. At the beginning, the console was damaged and had many bumps and cracks. I patched the case to the best of my abilities and filles holes with epoxy glue and Tamiya mastic.

This console is sober and respects the spirit of the game covers. This Super Nintendo PAL has a switch to read US cartridges. Its port has been carefully adapted to receive both versions. It comes with two controllers which have been customized with fine silkscreen prints, using the chart and typography of the game box. You can let me know what you think of this artwork in comments or share this article if you liked it! It's always encouraging to receive feedback from all around the word. See you soon with another project on Super Nintendo.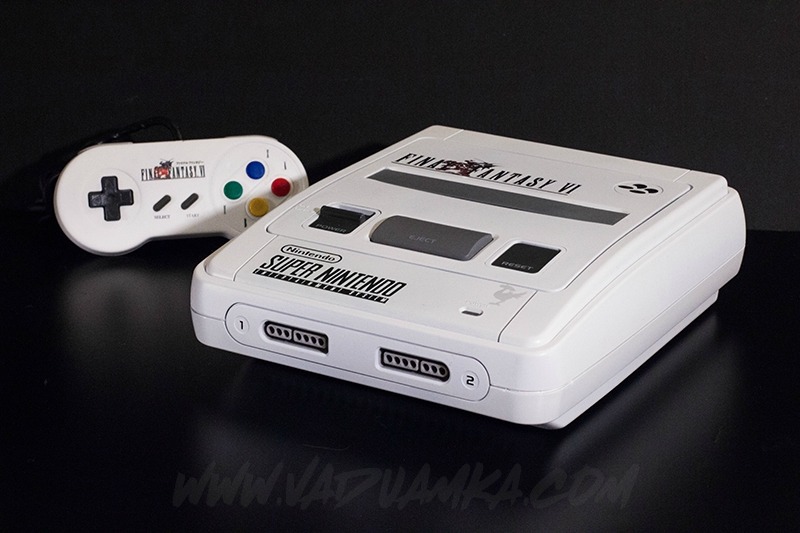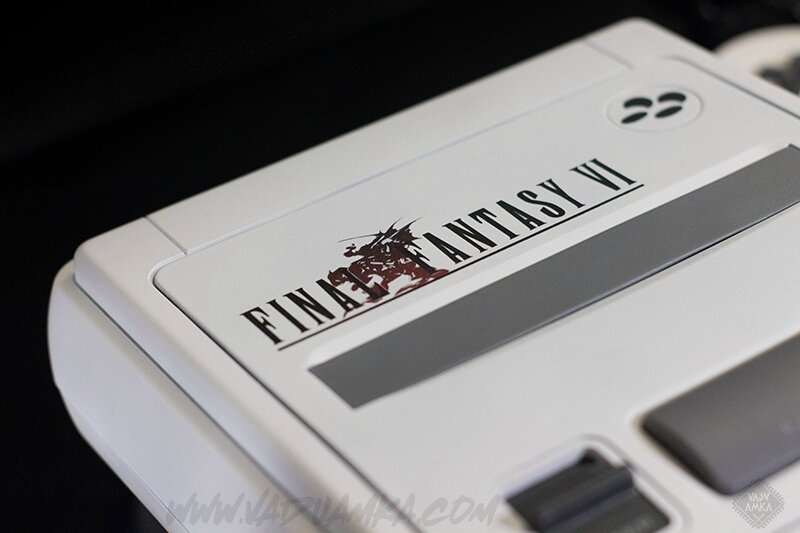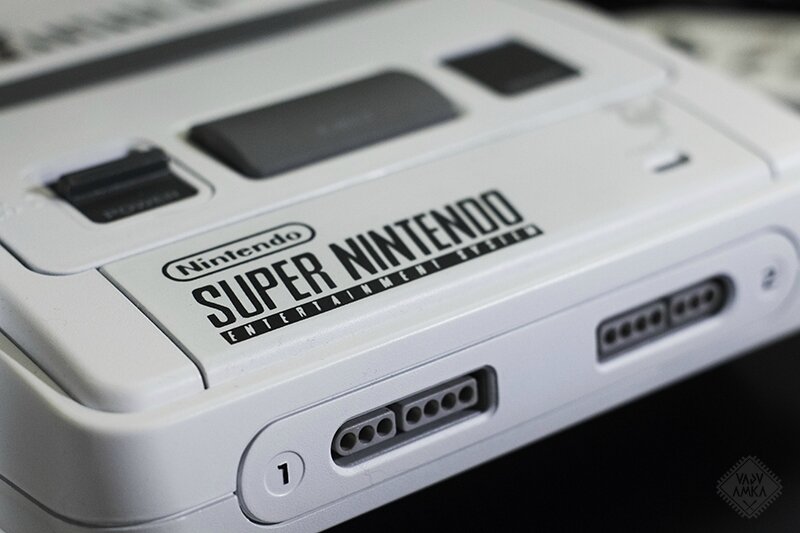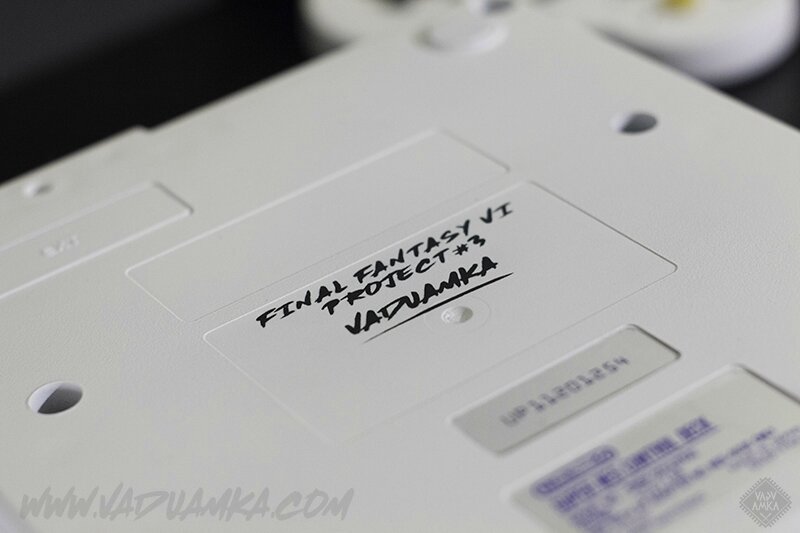 14 avr. 2014
Peinture acrylique : Montana White - Ancient White , bleu , vert & noir . Vernis UVs mat.
Console original : SCPH-7502. Réparée avec les restes d'une SCPH-9002 .
Bloc optique neuf.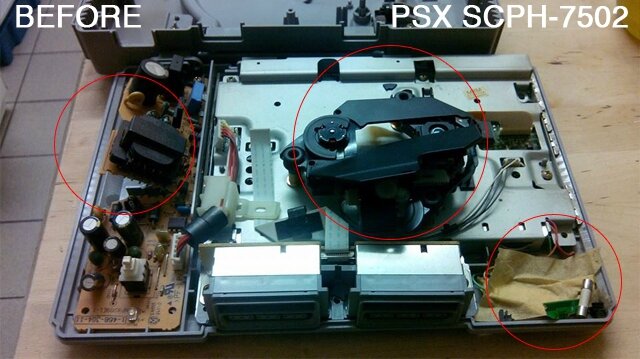 After ...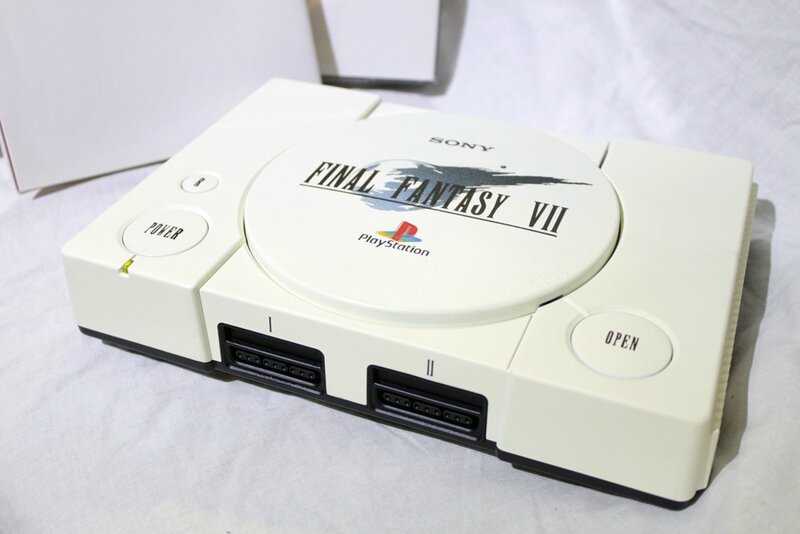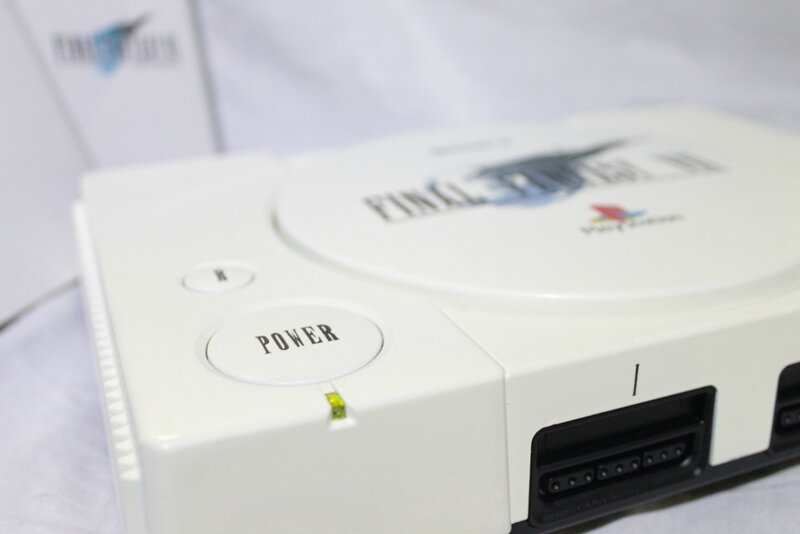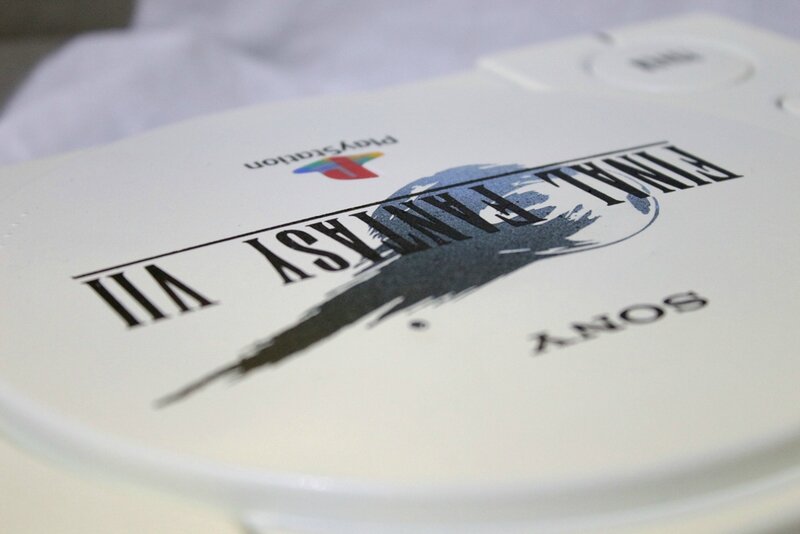 Si vous postez des photos sur votre site web ou blog, n'oubliez pas de créditer la provenance! ;3
13 janv. 2014
Je vous présente la version final & unique de la dreamcast Skies of Arcadia. (Qui fonctionne!)
Le thème a déjà été abordé par Oskunk aux poscas et Platinumfungi/Custom guy sur leur mod DC blanche, où le logo est découpé.
J'aime la texture et ce qui n'est pas tout à fait clean. Donc j'arrête tout de suite les fanas de l'épuré et des leds. Si vous voulez du design « simple » allez voir le blog de Platinumfungi! Il gère.

Le Projet :
La réalisation de la première partie supérieur a durée +-50h quant au reste, il a fallu ajouter 20h supplémentaire pour achever la peinture en 3 couches. (Ocre, Terre d'ombre naturelle = oxyde de fer synthétique et un lavis d'acrylique noir au pinceau ensuite brossé). Il ne s'agit pas de véritable « bois » mais bien d'une texture sculptée à la main et peinte. Le capot/clapet a été entièrement refait sur base de l'original, ce n'est pas "juste du mastic collé dessus", il est extrêment léger pour l'ouverture. Le logo a été réalisé rapidement à l'aide d'un pochoir (c'est toujours moi qui m'y colle dans la réalisation de ceux-ci) pour donner l'effet tamponné/incrusté dans le bois. La console est dotée d'un led bleu qui se reflète dans les ports manettes.
Un second logo est incrusté et vieilli à l'envers de la console (Je vous parle de la partie que jamais personne ne regarde). L'étiquette d'origine a elle aussi subit l'oeuvre du temps. Le vernis est mat. Et petit détail, la barre à roue. Après tout, c'est pas un navire ?