Promotional : PlayerUnknown's Battlegrounds themed controller series for Smartoys.
Only on XBOX ONE
Not available for sale

Copyright © 2018 PUBG Corporation. Tous droits réservés. PLAYERUNKNOWN'S BATTLEGROUNDS et PUBG sont des marques déposées de PUBG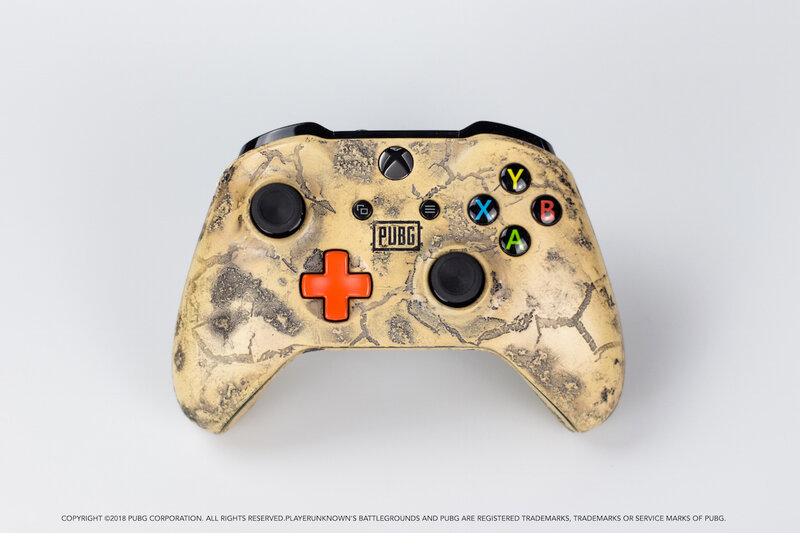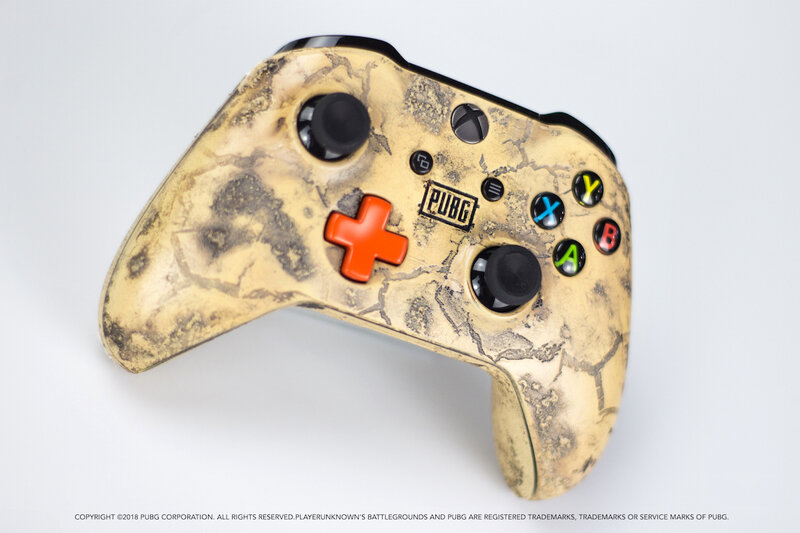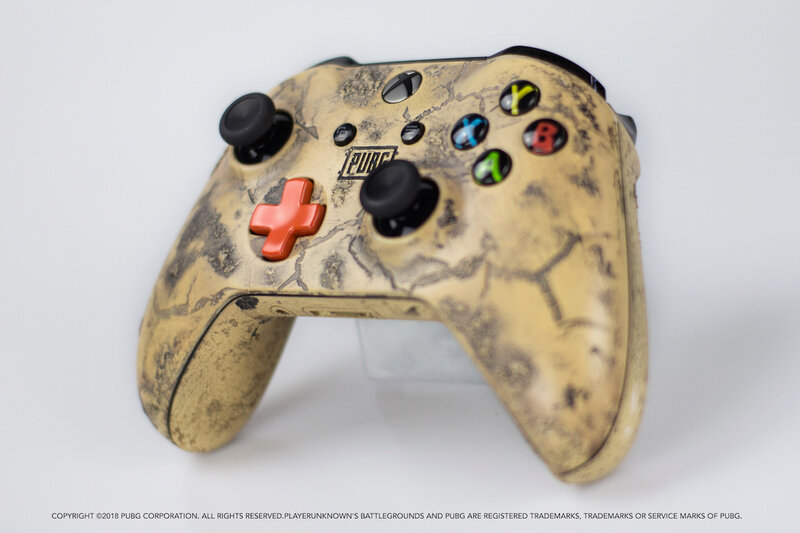 Modding @ Random Print
PlayerUnknown's Battlegrounds est un jeu vidéo multijoueur en ligne de type battle royale développé par l'éditeur Bluehole et dès maintenant disponible sur les Xbox One et Xbox One X .

Ce mois-ci, deux exemplaires de consoles PUBG ont été réalisés pour la sortie du jeu. L'une d'entre elle est actuellement à gagner auprès de Smartoys. Pour participer à leur concours, il suffit de vous rendre sur leur page facebook et de suivre les règles du concours. A Winner Winner Chicken Dinner !

Réalisation : plastique & résine, peinture acrylique, vernis UV.
Logos réinterprétés pour ces deux consoles. Création du modèle 3D sur base d'un concept et impression par la team Random Print .
Post production manuelle.


COPYRIGHT ©2017 PUBG Corporation. ALL RIGHTS RESERVED. PLAYERUNKNOWN'S BATTLEGROUNDS is a registered trademark, trademark or service mark of PUBG Corporation and its affiliates.