Un peu d'archéologie sur le blog en détérant ce projet d'il y a déjà 10 mois et que j'avais complétement oublié de vous présenter... Le temps passe BEAUCOUP trop vite !

Il s'agissait de ma première collaboration avec Activision Blizzard, Inc pour les Etats-Unis. Ils m'ont commandé en 2017, un cadeau pour les fans de Overwatch ! Une console XBOX ONE S Junkrat réalisée avec les recommandations et l'oeil bienveillant du staff d'Activision Blizzard US. C'était vraiment le projet parfait pour un calendrier de l'avant !

Pour me faire pardonner de ces 10 petits mois de retard, je vous montre quelques photos WIP dans mon atelier lors de la peinture d'un autre modèle de console Junkrat, elle aussi destinée à l'éditeur.
©2018 BLIZZARD ENTERTAINMENT, INC. TOUS DROITS RÉSERVÉS. Toutes les marques citées appartiennent à leur propriétaire.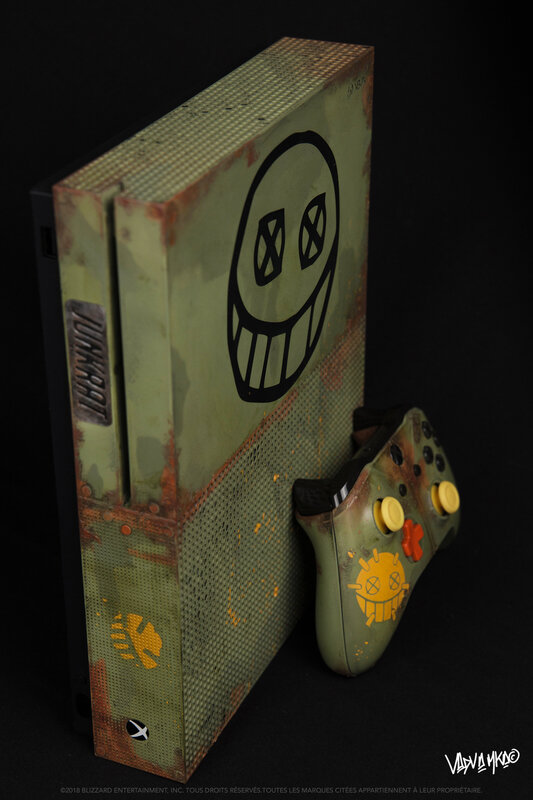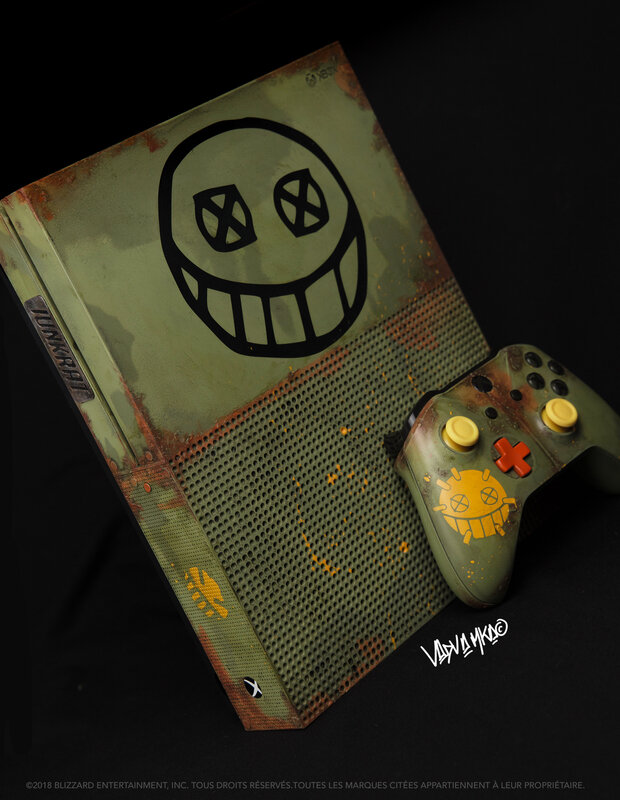 #HappyHeroDays! 12 prizes, 12 days.

DAY 6: Junkertown Xbox One S. RT to enter to win the sweepstakes!

📜 https://t.co/TlBppne8dV pic.twitter.com/uD0HJ6y9IA

— Overwatch (@PlayOverwatch) 16 décembre 2017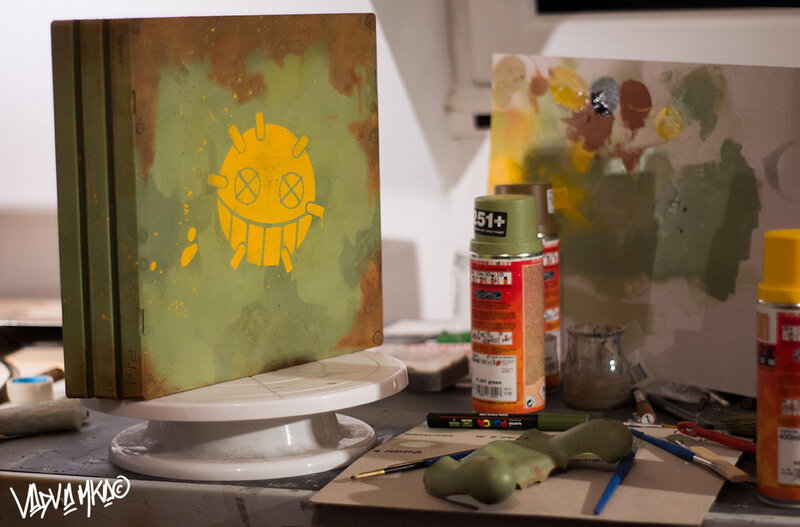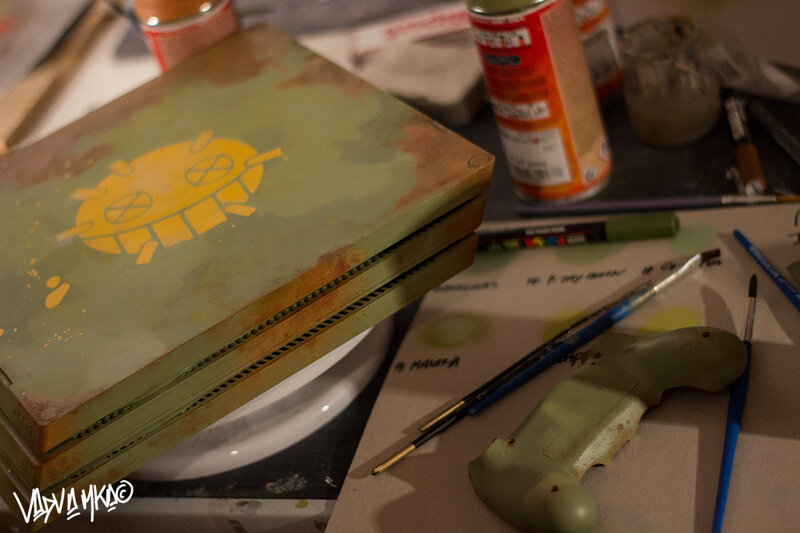 Dragon Ball FighterZ sur Playstation 4 Pro & Xbox One X

Hier soir se tenait la soirée de lancement #DBFighterZParty à Paris. Pour cette occasion hors du commun et de Kaméhaméha en abondance (ainsi que de beau monde), j'ai eu la chance d'y exposer deux machines réalisées pour la soirée : La Playstation 4 Pro Tenkaichi Budokai Arena et la Xbox One X Namek "Explosion". Si vous avez eu la chance d'être sur place et d'y croiser les deux consoles, n'hésitez pas à me dire sur Twitter ou Facebook votre petite préférée !

Niveau réalisation, c'est la première fois qu'il y a autant de volume (en hauteur) !


Vadu Amka x Random Print (Studio)

Supervisor , paint & crafting : Vadu Amka | Lead sculptor : Stéphane Janssens | 3D print technician : Amandine Delmarre | Photography : Louis Collin

---

©BIRD STUDIO / SHUEISHA, TOEI ANIMATION
License coordinated by Funimation® Productions, Ltd. All Rights Reserved. Dragon Ball Super and all logos, character names and distinctive likenesses thereof are trademarks of SHUEISHA, INC.
©BANDAI NAMCO Entertainment Inc.