The White or the Dark side of the force ?
Fan de Star Wars, ce duo de console est peut-être pour toi !
Création de deux consoles customs Playstation 4 à l'occasion de la sortie du film : Star Wars : le dernier Jedi ce 13 décembre 2017. Les machines sont actuellement à gagner au Saturn Luxembourg-City . Il s'agit de machines promotionnels non destinées à la vente et en parfait état de fonctionnement. Réalisations en resine, acrylique et metal (Empire).

May be the force with you !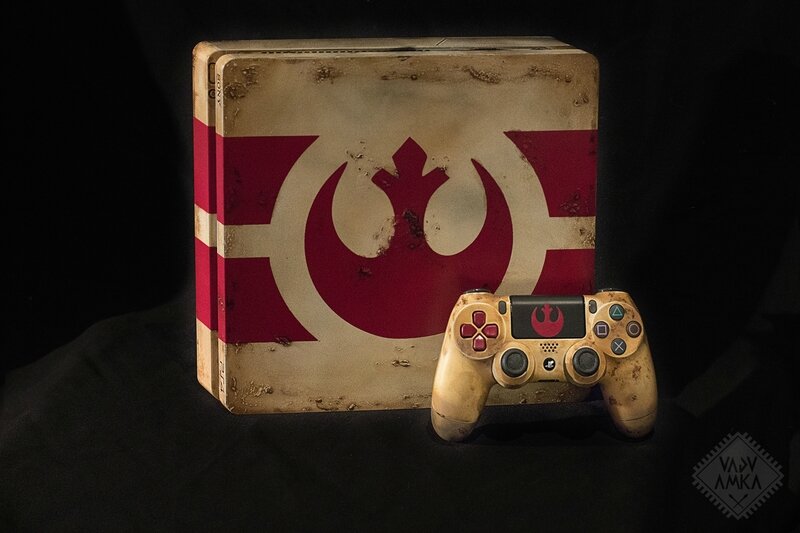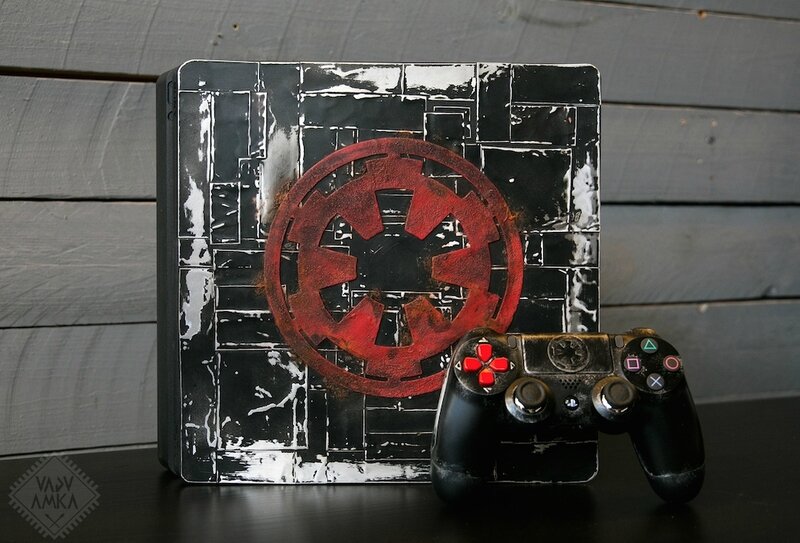 La console Playstation 4 : Call of Duty: WWII , véritable vétéran de guerre ?

Afin de réaliser quelque chose de nouveau et éviter le camouflage vu et revu ou de la découpe avec leds, j'ai choisi d'illustrer ce thème de "guerre" avec des impacts incrustés dans la coque de la console, laissant penser à une plaque métallique criblé de balles.
Réalisation des impacts de balles en résine et plastique. Peinture Acrylique avec finition UV semi-mat.

© 2017 Activision Publishing, Inc. ACTIVISION, CALL OF DUTY, MODERN WARFARE, CALL OF DUTY MODERN WARFARE, CALL OF DUTY BLACK OPS, CALL OF DUTY GHOSTS, CALL OF DUTY ADVANCED WARFARE, CALL OF DUTY INFINITE WARFARE, et le logo CALL OF DUTY WORLD LEAGUE sont des marques commerciales de Activision Publishing, Inc.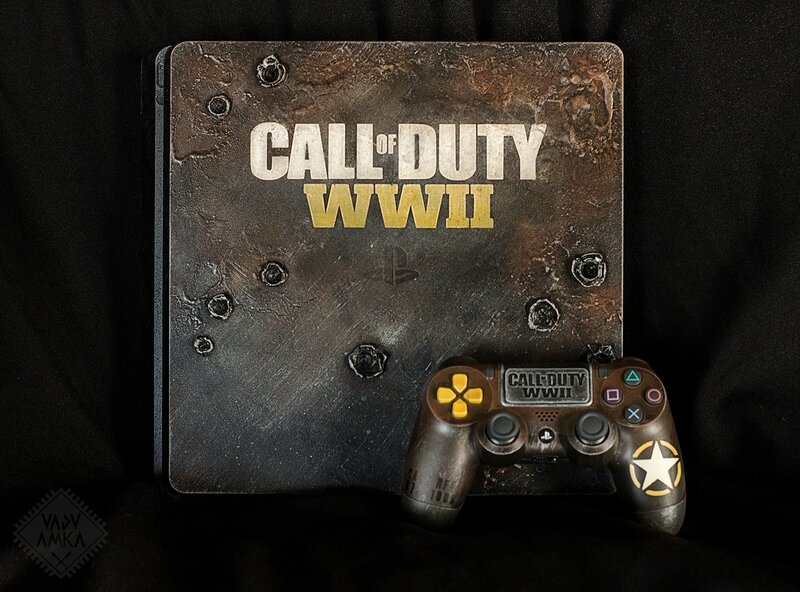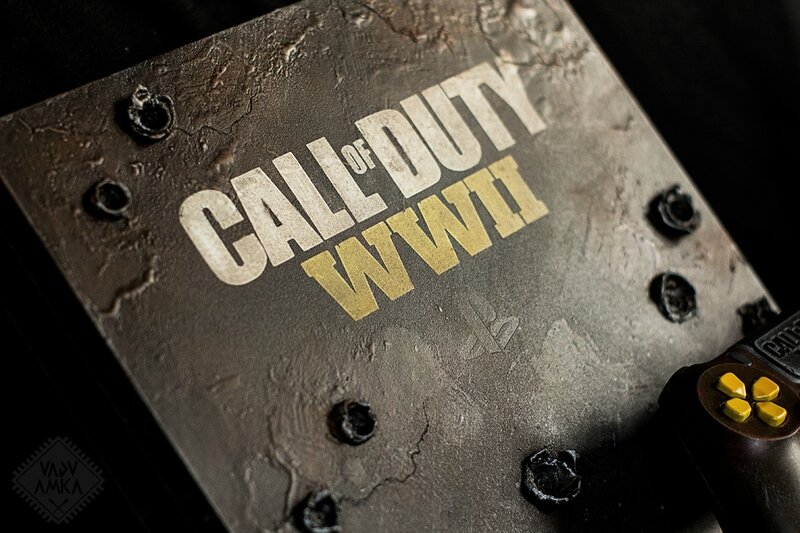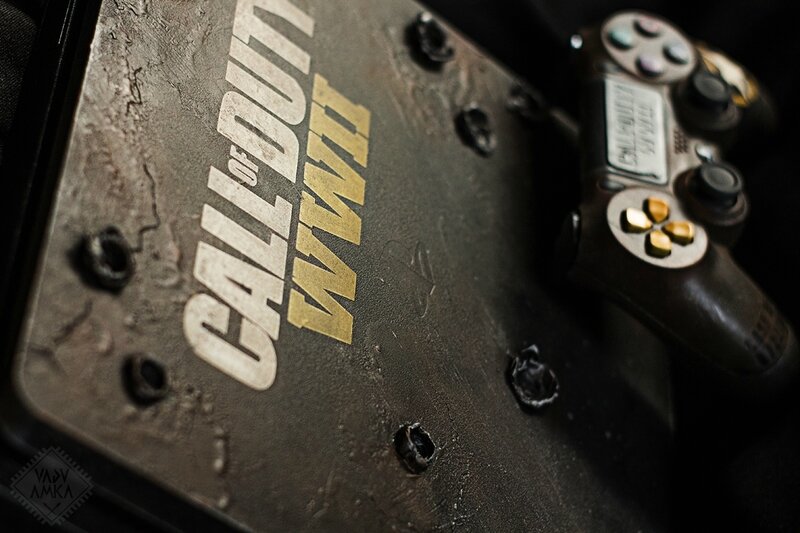 Projet promotionel réalisé pour la sortie du jeu The Evil Within 2 sur Playstation 4. Elle est a gagner jusqu'au 20 octobre sur la page Facebook de Smartoys ! Peinture acrylique nature white, signal white et teinte gris "chaud". Effet barbé gris / blanc.
Finition version UV mat.
Modèle unique, non destiné à la vente.

© 2017 Bethesda Softworks LLC, a ZeniMax Media company. All Rights Reserved. All other trademarks or trade names are the property of their respective owners. All Rights Reserved.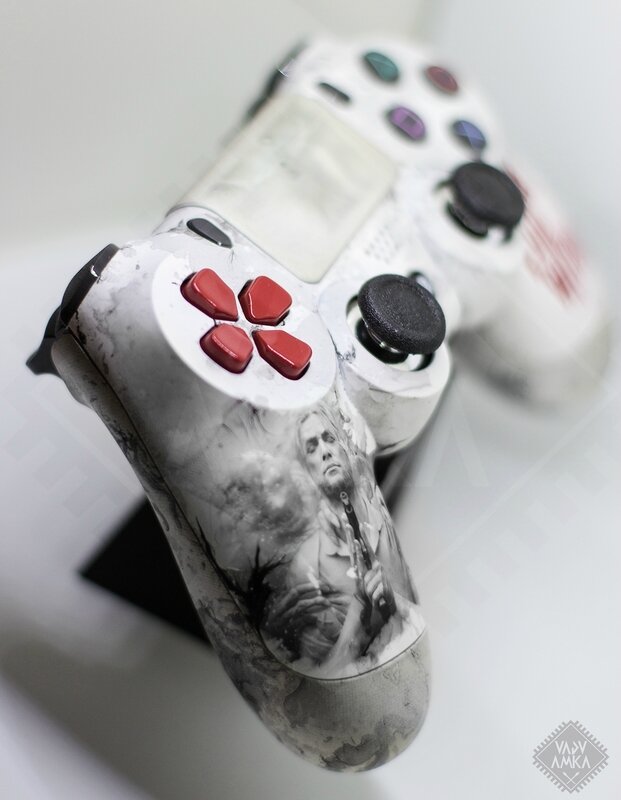 Nouvelle collaboration pour la sortie d'un jeu anthologique : Crash Bandicoot ! Vous n'êtes sans doute pas sans savoir que Crash Bandicoot N. Sane Trilogy sort ce 30 juin sur Playstation 4. Pour l'occasion, la société Activision Blizzard m'a contactée afin d'élaborer 3 consoles sur cette saga emblématiques (et je n'en reviens toujours pas!). J'ai eu carte blanche pour une grande partie du projet, étant moi-même une grande fan de la série, j'ai pris le projet très à coeur. Nous avons choisi d'utiliser un personnage tout aussi iconique que notre ami roux : le masque Aku-Aku ! La console est réalisée en résine, acrylique et plastique. La partie inférieure du masque est entièrement en bois ainsi que le logo en bas à gauche.

Je remercie Activision Blizzard pour leur confiance ! :)

NB: Si vous utilisez les photos, merci de créditer l'artiste, le photographe Blind_Sea et évidemment les ayants droits !

© 2017 Activision Publishing, Inc. ACTIVISION and CRASH BANDICOOT are trademarks of Activision Publishing, Inc. The rating icon is a trademark of the Entertainment Software Association. All other trademarks and trade names are the properties of their respective owners.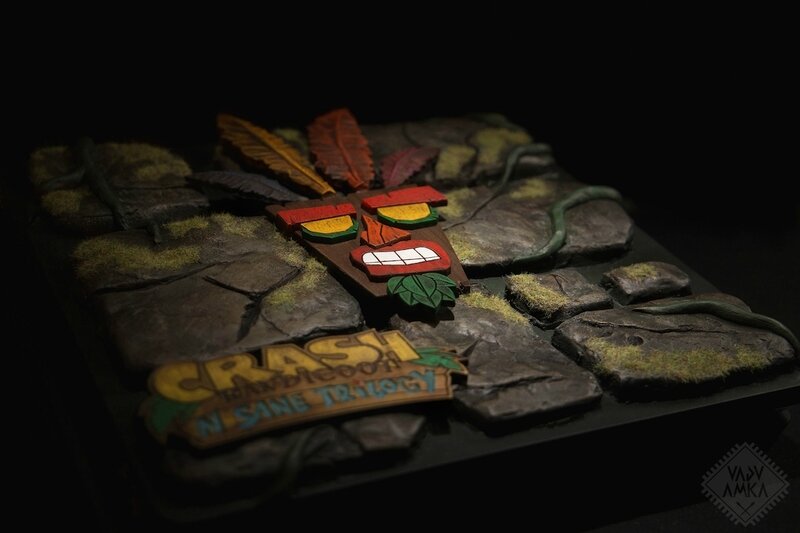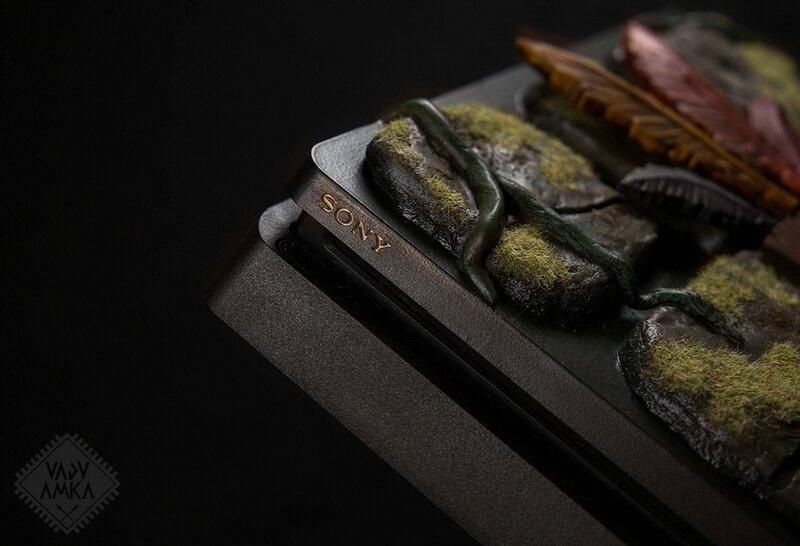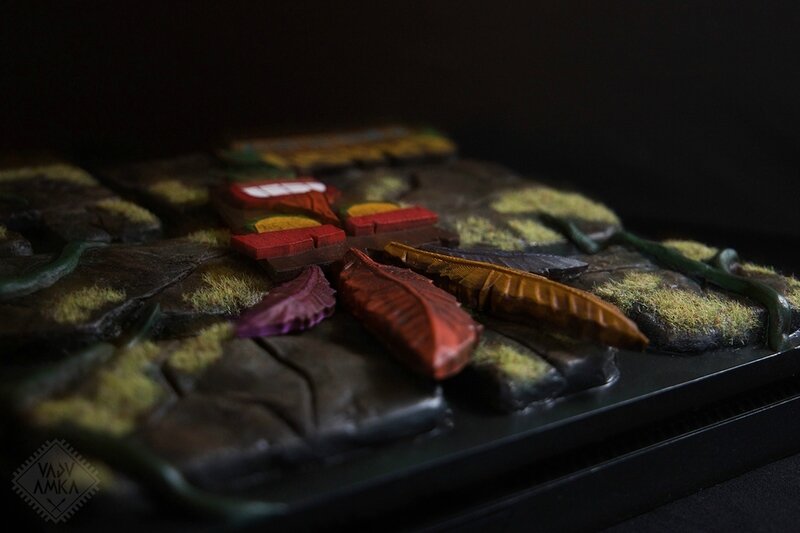 Merci aussi Blind_Sea pour les photos et l'équipe de Shoops ; Amandine , Rodolf et Stéphane pour m'avoir assistée dans les choix de matériaux et la précieuse aide apportée (surtout lors de mes crises existencielles au sujet des plumes).
Réalisation d'une manette unique promotionelle sur le thème de Grand Theft Auto V.

Dans le cadre de la "Journée de la Gameuse" la chaîne de magasin Smartoys organise un concours d'envergure ainsi qu'une soirée ce samedi 20/05 au bar gaming Meltdown Brussels. Rendez-vous dans un Smartoys pour bénéficier d'une réduction de 10% et vous pouvez également postez une photo sur Facebook ou Instagram avec le hashtag #womeningames afin de gagner cette manette Custom GTA V !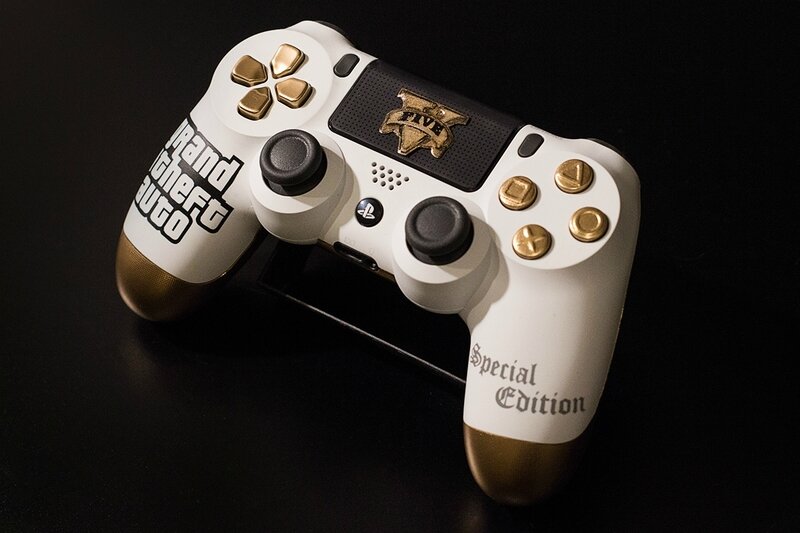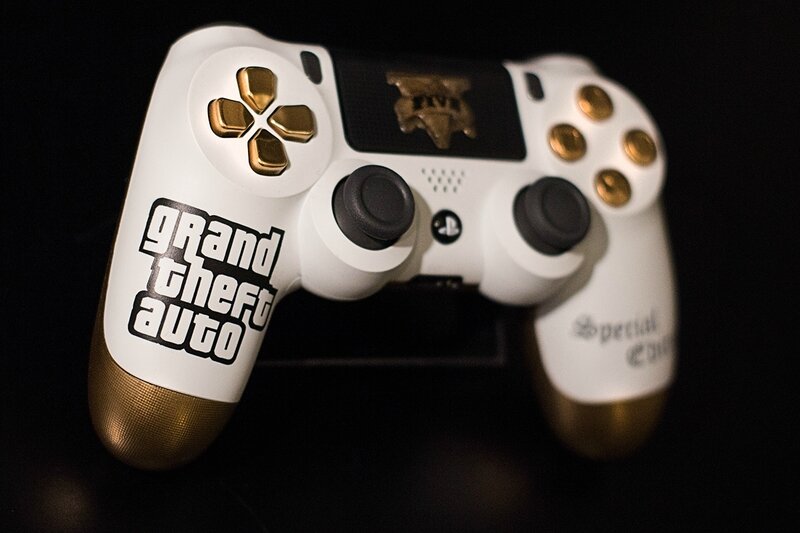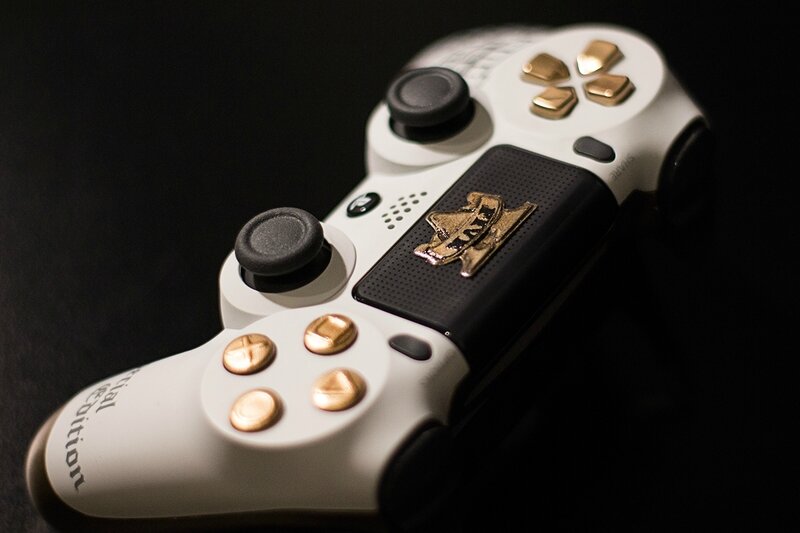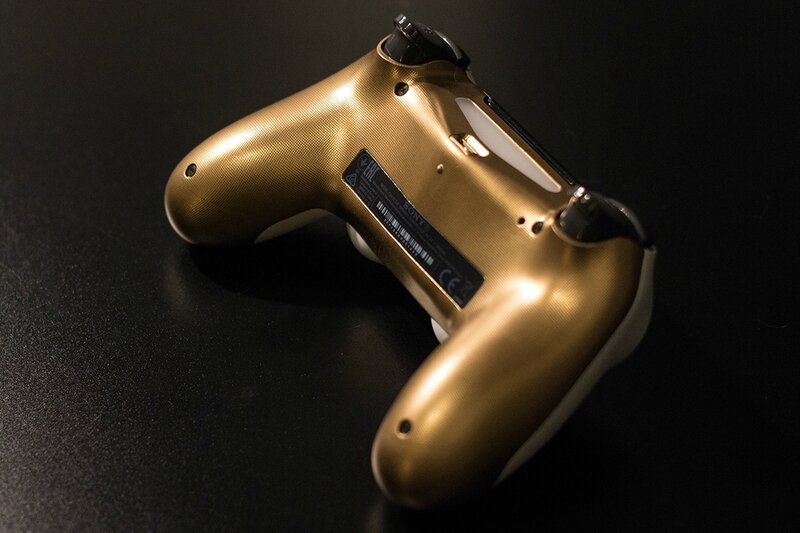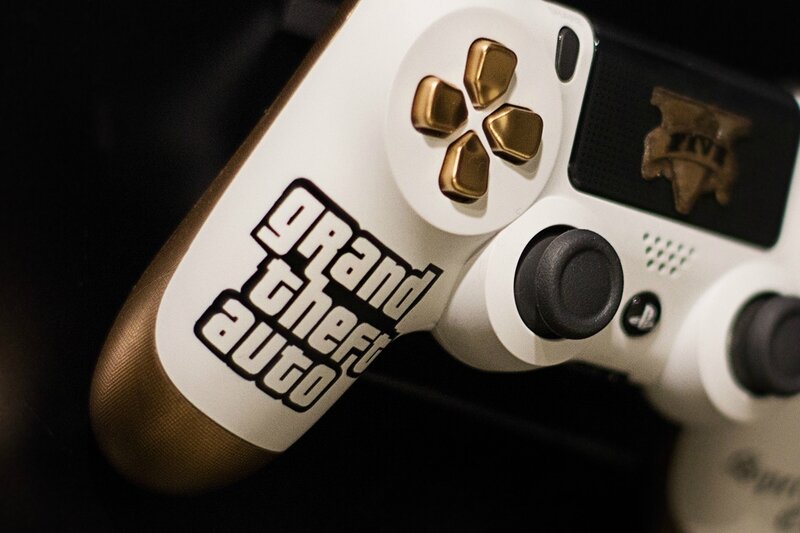 Pièce unique pour la promotion et la sortie de PREY en Belgique. Manette réalisée en résine et époxy, finition mate.
Couleurs inspirées de l'équipement des personnages. Reliefs noirs entourant la manette sur base des "Mimics". Inspiration principale Manette infectée par un symbiote.

Elle est à gagner ici !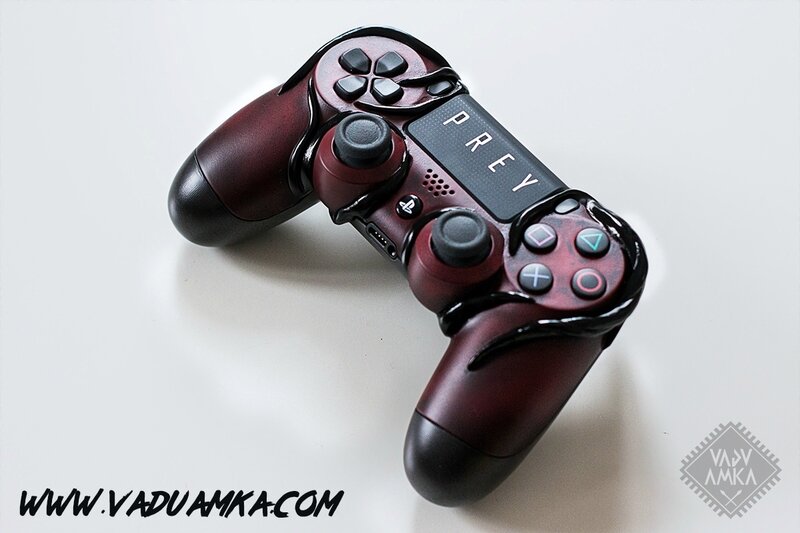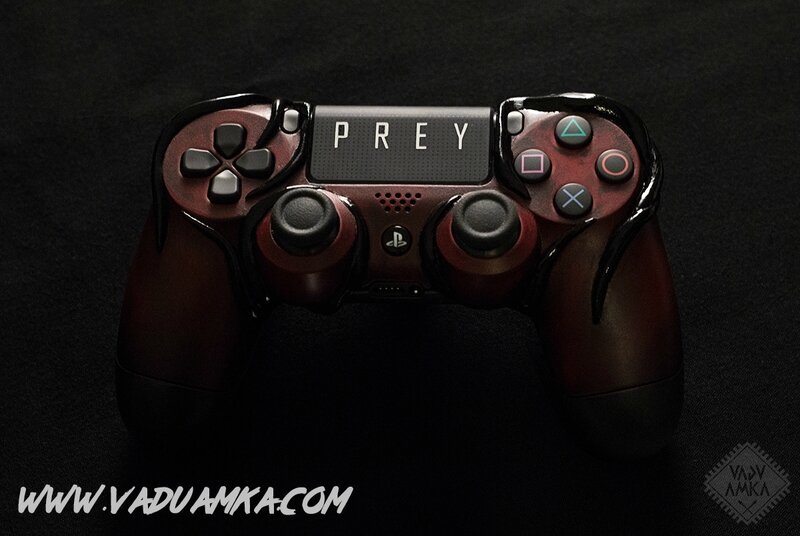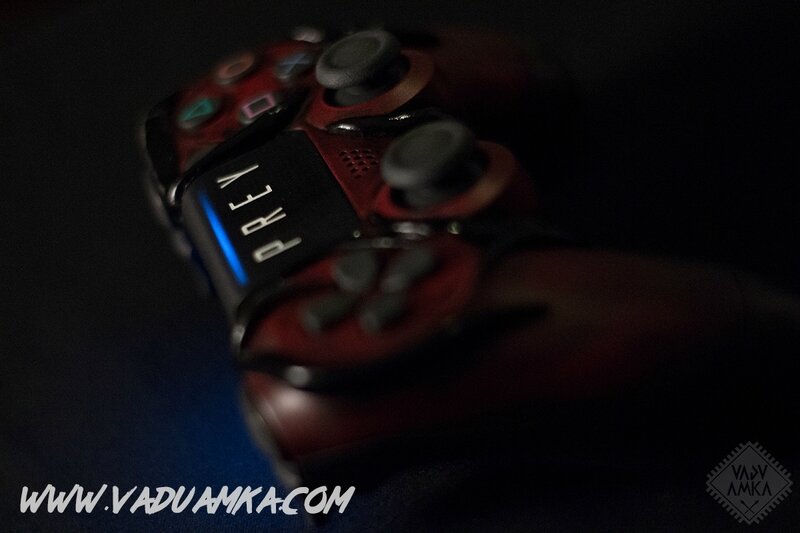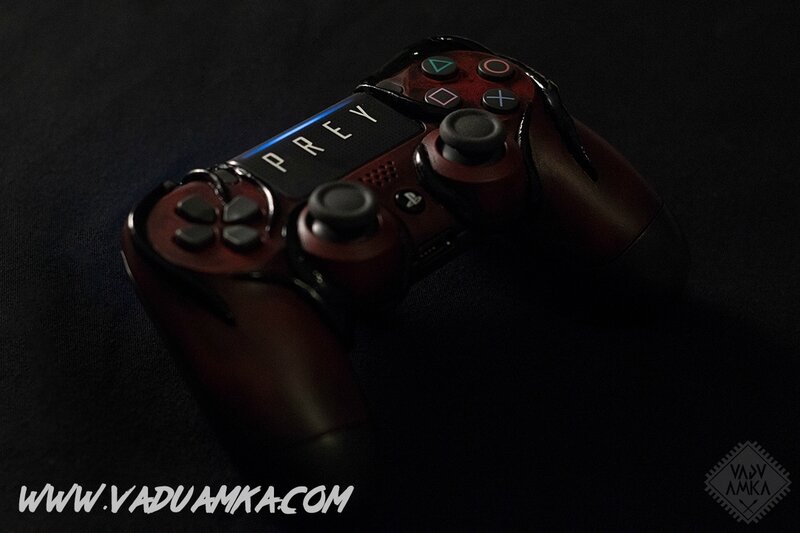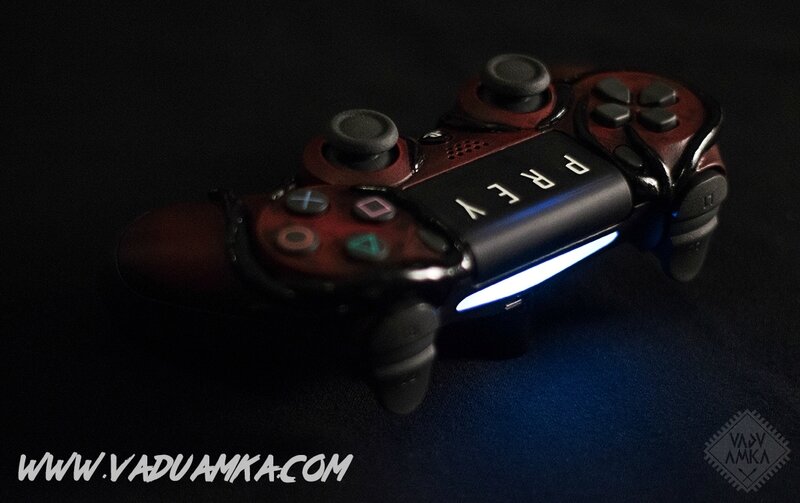 Partez à la découverte d'une nouvelle galaxie avec cette manette Mass Effect Andromeda réalisée pour la sortie du jeu en Belgique. Il s'agit d'un exemplaire unique offert via Smartoys.
Mass Effect™: Andromeda © 2017 Electronic Arts Inc.
Ce 14 février 2017 c'est la Saint... Honor ! A l'occasion de la sortie de For Honor sur Playstation 4, le nouveau bébé d'Ubisoft Montréal , Smartoys vous fait gagner une manette custom unique réalisée par mes soins. En tout cas, chevalier, viking ou samouraï, ça va cogner sec ! Surtout avec cette manette sortie de son fourreau. Avant de partir en croisade sachez qu'il sera possible de l'acquérir uniquement lors de la précommande du jeu dans l'un des 19 magasins de Smartoys. Rendez-vous sur leur page Facebook !

For Honor © 2016 Ubisoft Entertainment. All Rights Reserved.

PS4 Custom Faceplate (Only) The Witcher 3 Wild Hunt.
Old exotic wood / Handcrafted
Satin varnish and waxed wood
(2017) Unique piece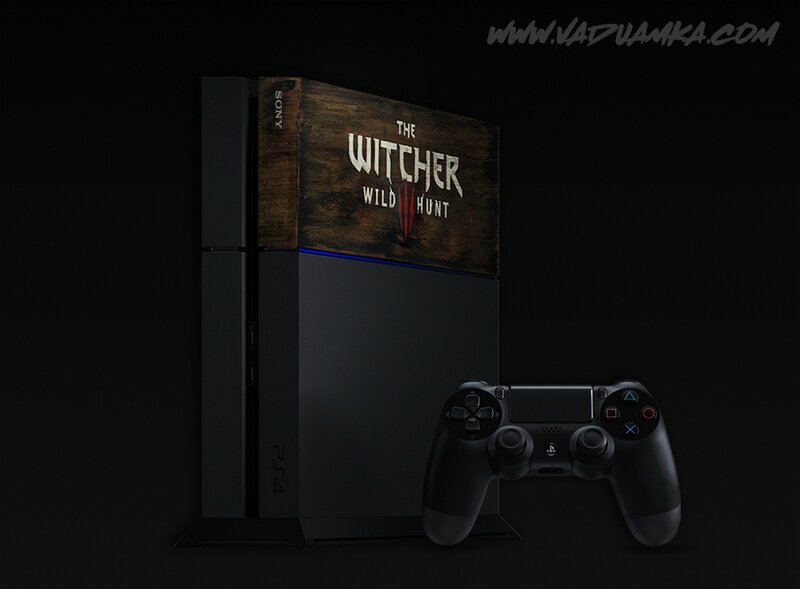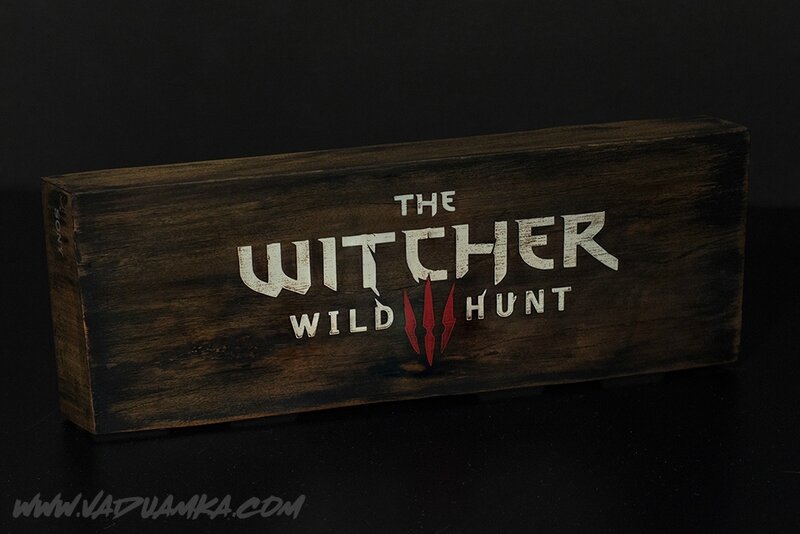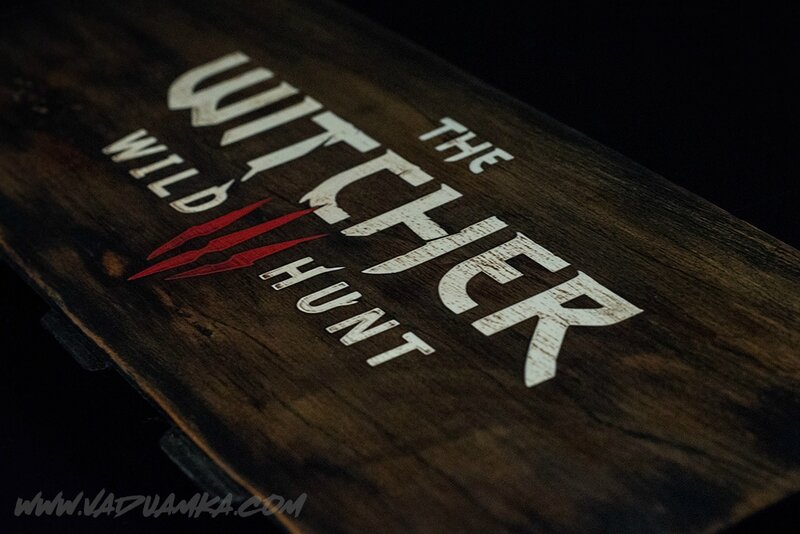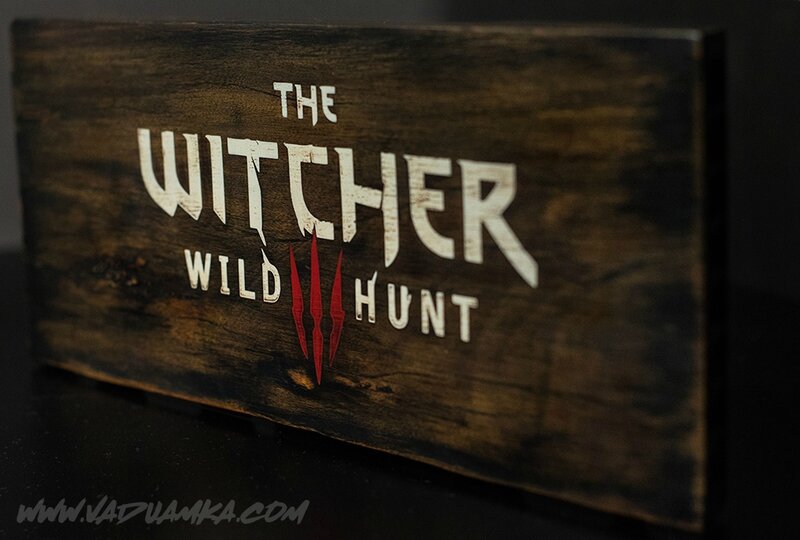 Vendredi 13 est à l'honneur ce mois-ci avec une manette sur le thème de Jason. Cette réalisation reprend les traits graphiques du masque de hockey de l'effroyable Jason. Je ne suis d'ailleurs pas la première à réaliser un custom sur ce thème. Cependant, je tenais à y apporter ma petite touche. La manette est parfaitement fonctionnelle. Afin de garder une bonne ergonomie en main, seulement deux bandes en cuir ont été rajoutées latéralement pour rappeler les attaches du masque. La base de la peinture est un blanc légèrement teinté en beige et sali. Sans trop tomber dans le poisseux. On retrouve 3-4 petites traces de doigts ensanglantées et suffisament discrètes. Il existe deux exemplaires : l'une pour un particulier car il s'agit d'une commande et la seconde manette est reservée pour les expositions. Et sera donc très prochainement visible !


-----

Friday the 13th is featured this month, with a Jason themed controller. This artwork takes the graphical lines of the mask of the frightening Jason. Although I am not the first one to do a custom on this theme, I wanted to add my personal touch to it. This controller is fully fonctional. To keep a maximum of its ergonomic features, I have only added two stripes of leather side way to remind of the mask fasteners. The base of the painting is white with a tint of dirty beige, without being too sticky. We can find 3-4 discrete bloody finger marks on it. There are two copies of this artwork : one is for a customer and the other is reserved for exhibition. It means that you will be able to see it soon!