Console GBA SP PAL. AGS 001, modèle unique.
Réalisation artisinale dans du bois de Merisier.
Découpe à la main et lasure noire.
Coque en plastique noir, détails de la croix à la peinture chromée.

Non destinée à la vente.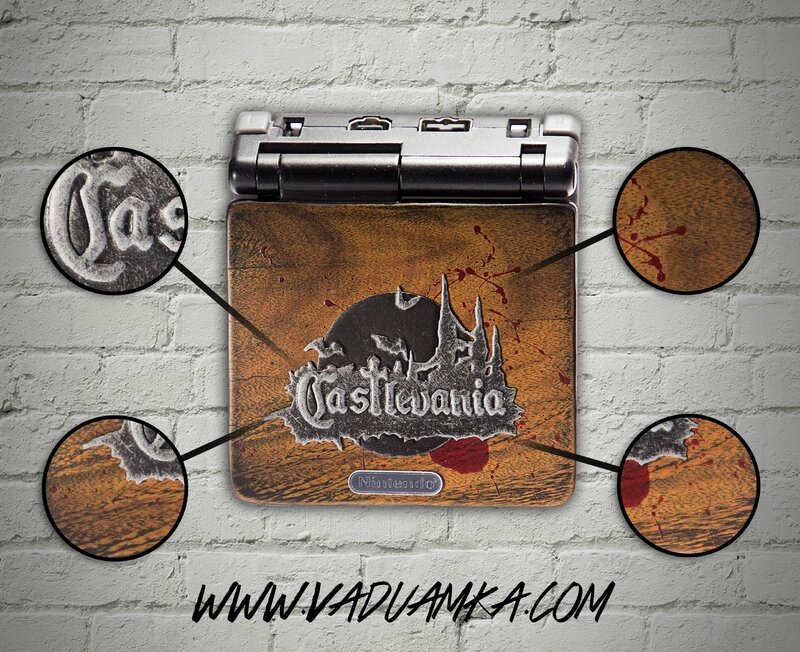 Inspiré d'une publicitée de Donkey Kong Country 2, j'ai réalisé le plus fidèlement possible une reproduction de la GBA SP sur ce même thème.
La console fonctionne parfaitement et est jouable. Elle était en exposition à la Retro Made in Asia @NamurExpo. Elle est entièrement sculptée à la main, certaines parties remoulées (produits: résine, enduit gras, sculpey, acrylique... )

Détails : écran AGS 001 "frontlight" , modèle européen. Touches directionnelles en bambou.
La console est en position ouverte et n'est pas prévue pour se fermer.
Dimensions : 15,5cm x 8cm.
Poids : 180gr
---
Inspired by an old Donkey Kong Country 2 advertisement, I made as accurately as possible a GBA SP reproduction on this theme.The console works perfectly fine and is totally playable. It was shown on exhibition at the Retro Made In Asia @NamurExpo.The design is entirely handmade carved, some parts has been remolded with the following stuff : resin, bold coating, sculpey , acrylic,...
Details : AGS 001 screen "frontlight", european model. Directional buttons are made of bamboo. The console is in it's open position and it isn't intended to close it as an artistic choice.
Dimension : 15.5cm x 8cm and weight : 180gr
↓ Not the original advertisement .

And yes, it works!

Review 2015


Après quelques modifications et retouches, les trajets des conventions et expositions à répétition ont peu à peu fragilisé la coque (Surtout un voyage en avion). J'ai profité de l'été et de son premier anniversaire pour refaire une partie de la peinture et remodeler les touches. La voilà à nouveau neuve!
06 avr. 2014
Voici le lifting de la GBA SP un peu usée de mon ami Ludo. Peinture acrylique avec un vernis spécifique pour le frottement , car oui il compte bien jouer avec ! Ornements en résine peint et découpé à la main. Les boutons sont issus de 2 sets différents et sont d"origine afin d'éviter l'usure. Vernis mat + protection UVs (2 couches). Moulage d'origine : Metal-Fgs. Pourquoi pas vert ou doré ? Juste parce que Dark Link existe aussi et que j'aime pas le vert.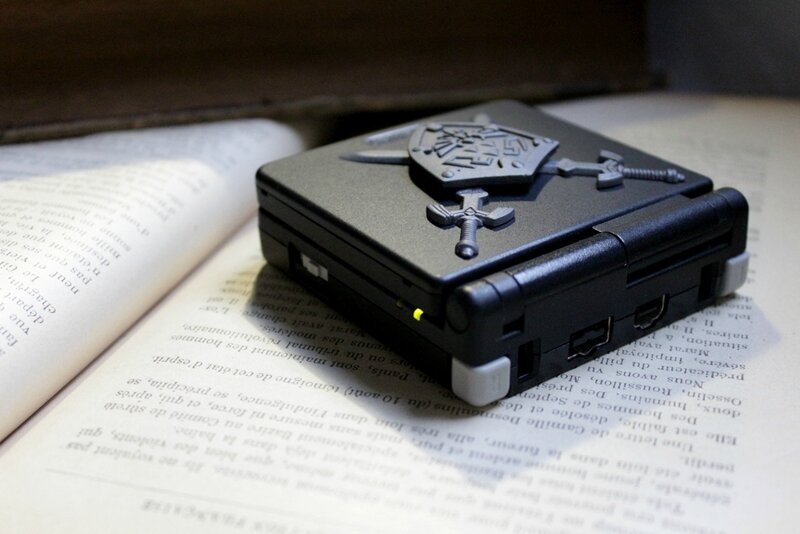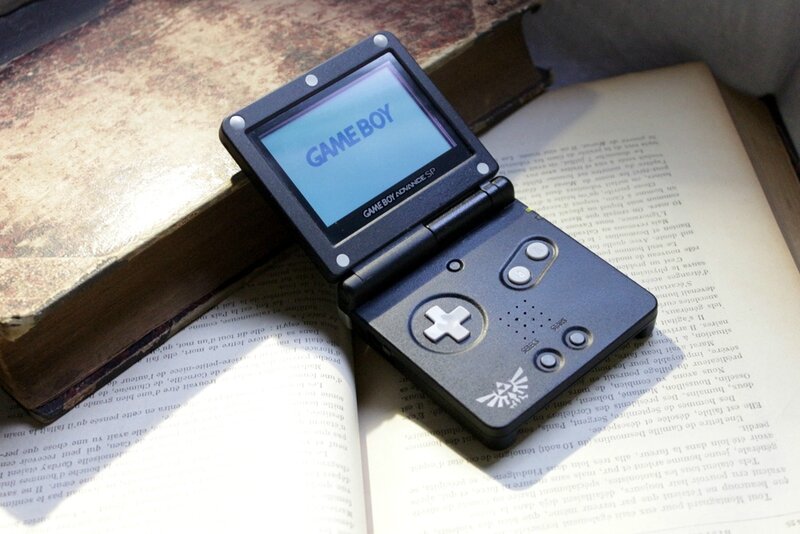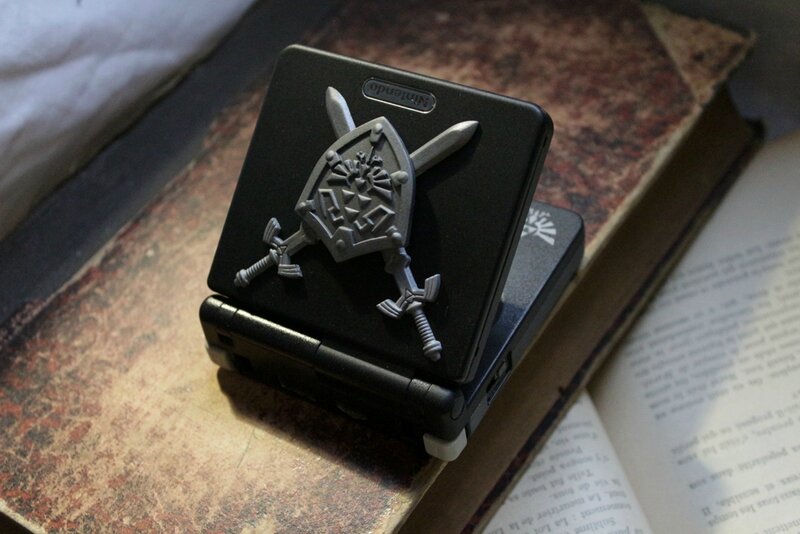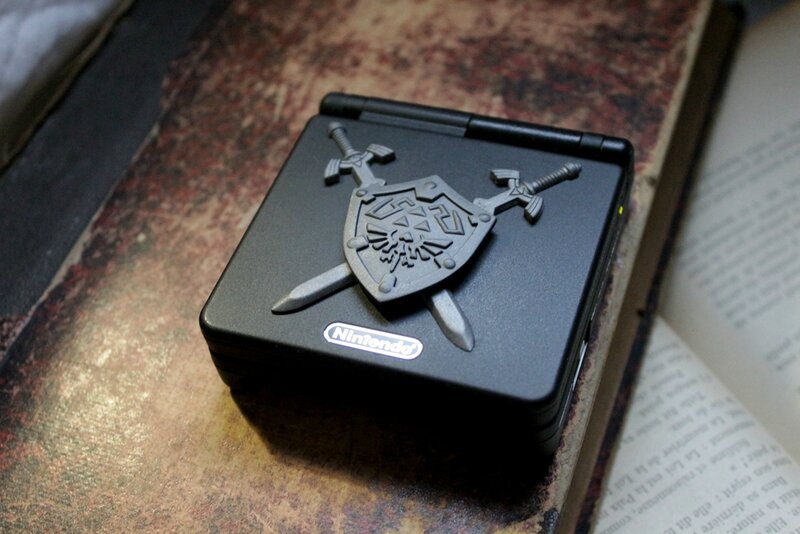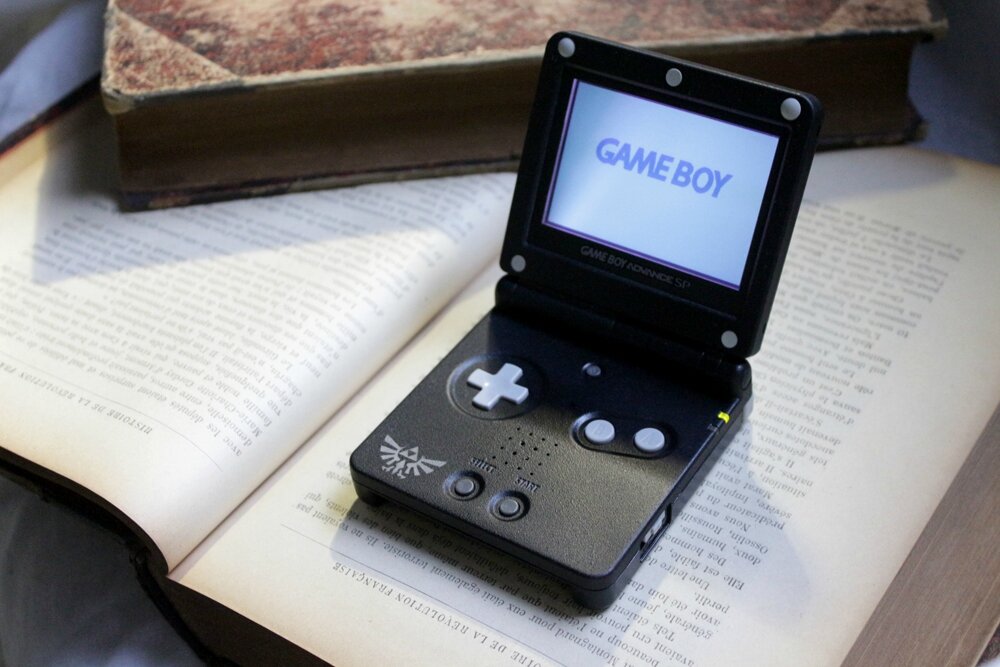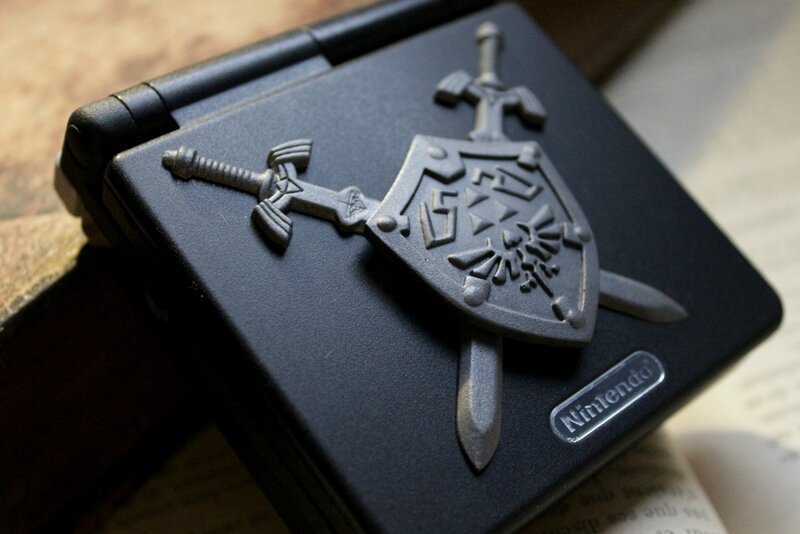 07 août 2013
Première restauration d'une GBA SP - Inspiration "Famicom color"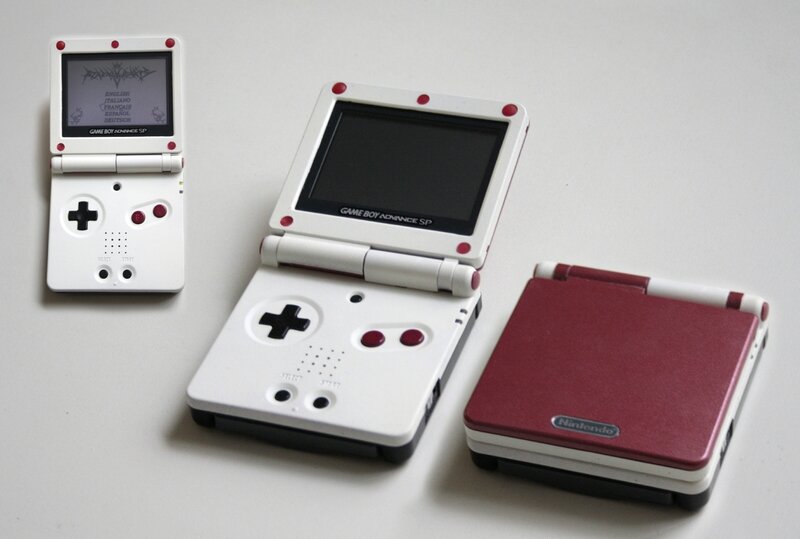 Super Nintendo [PAL] aux couleurs de A Link to The Past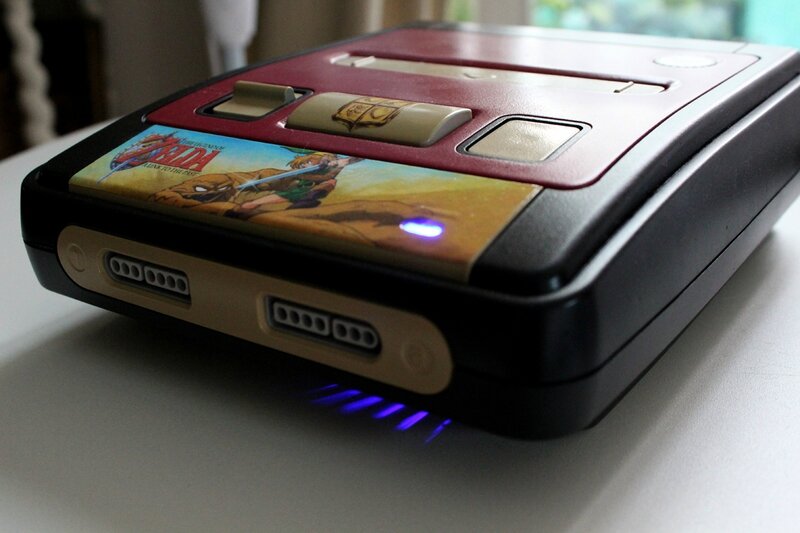 Manette de NES personnalisée Super Mario 3