Metal Slug n'est certes pas le thème le plus attendu sur un support Game Boy Advance, mais ce jeu d'arcade à eu au moins le mérite d'être original sur cette petite portable. D'un point de vue matériaux, la coque a été entièrement recouverte de plaques métalliques, brossés et patiné en noir, brun et oxyde. L'effet de rouille a été réalisé à base d'acrylique, rehaussé d'un brossage métallisé. Le rendu donne un aspect camouflage et usé à la fois. Les touches sont celles d'origine. L'écran et les parties en caoutchouc ont été entièrement remplacés par des éléments neufs. Cette console est tout à fait fonctionnelle et prête à partir en guerre !
---
Metal Slug is not the most awaited theme for the Game Boy Advance, but this arcade game is has the merit of being original on this small portable console. On the topic of materials used, the hull was completely covered with metal plates, brushed and weathered in black, brown and oxide. The rusty effect has been done with acrylic paint, enhanced with metallic brushing. The rendering gives it a camouflage aspect while looking used. The buttons are the orignal ones. The screen and caoutchouc parts were replaced with new ones. This console is fully fonctionnal and ready to go war!

Available - Disponible here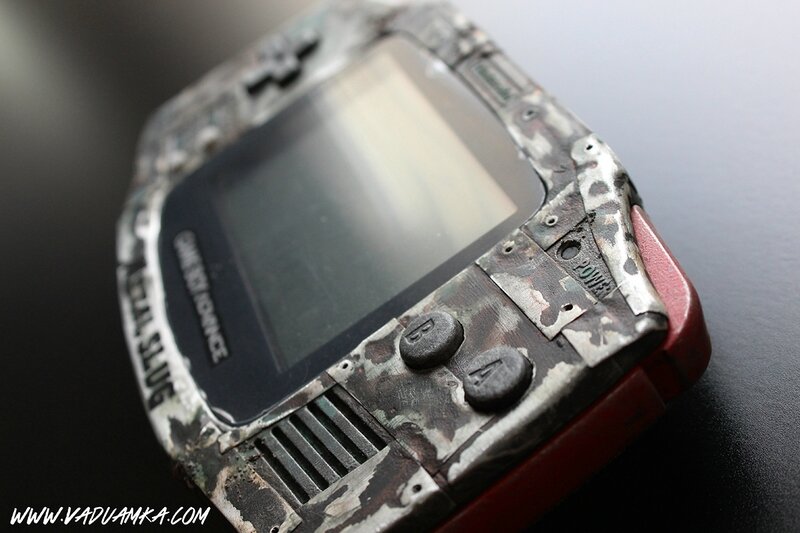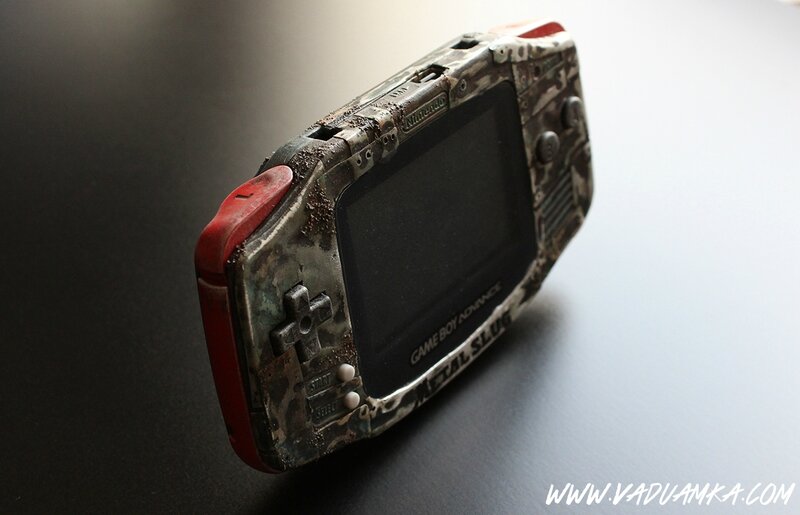 Console Game Boy Advance, réalisée sur le thème des Chocobos issus de l'univers Final Fantasy.
Exemplaire unique.
Couleur : signal white et melon yellow. Finition vernis mat UV.

Game Boy Advance console, inspired by the theme of the Chocobos from Final Fantasy universe.
Unique model.
Color: white and melon yellow signal. Finishing with UV matt varnish.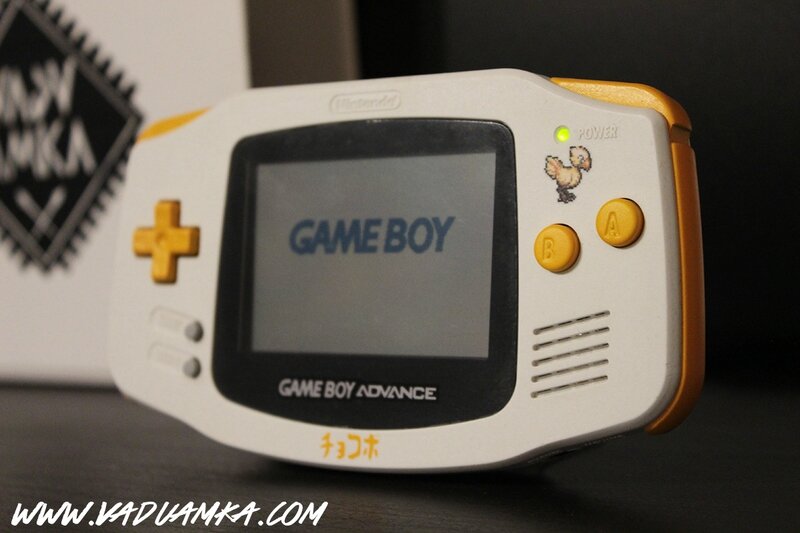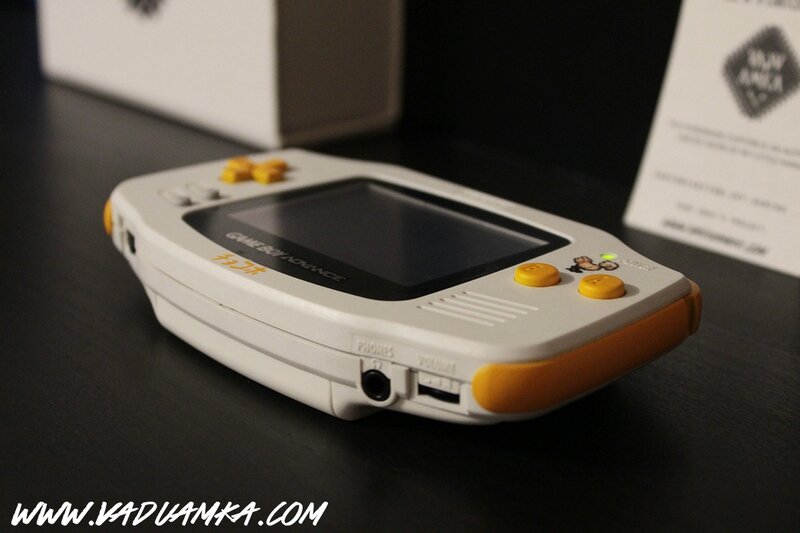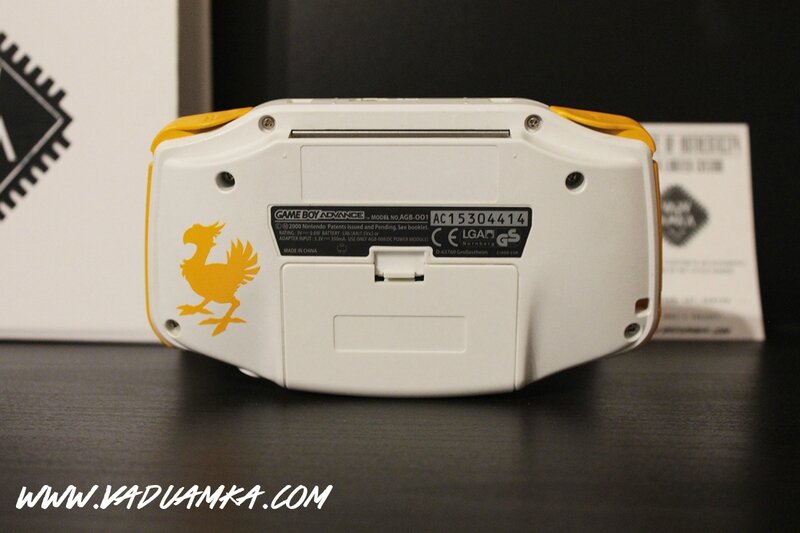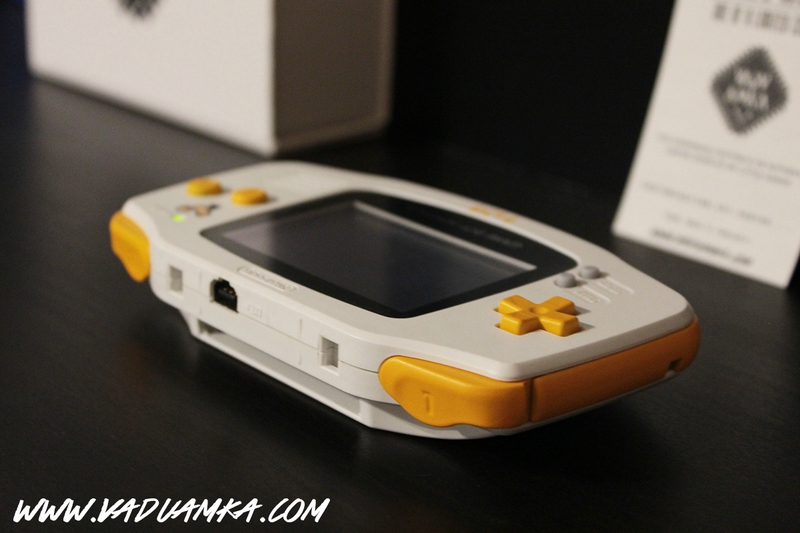 Game Boy Advance - Capsule Corporation.
Inspiration "Dr. Brief" - Univers Dragon Ball
Vernis mat, Peinture "tulipe blue", légères usures à force de parcourir le monde à la recherche des boules de cristal.
Bulma a du la faire tomber quelques fois... *rire* Son effet usé est absolument recherché :)
Exemplaire unique et fonctionnel, remis à neuf.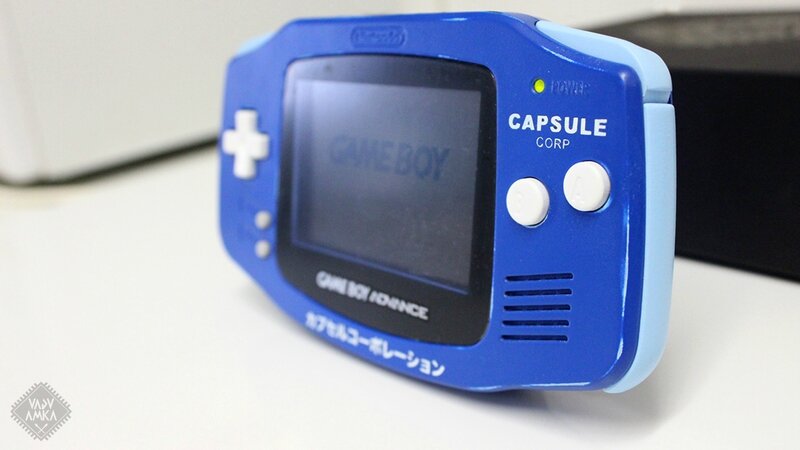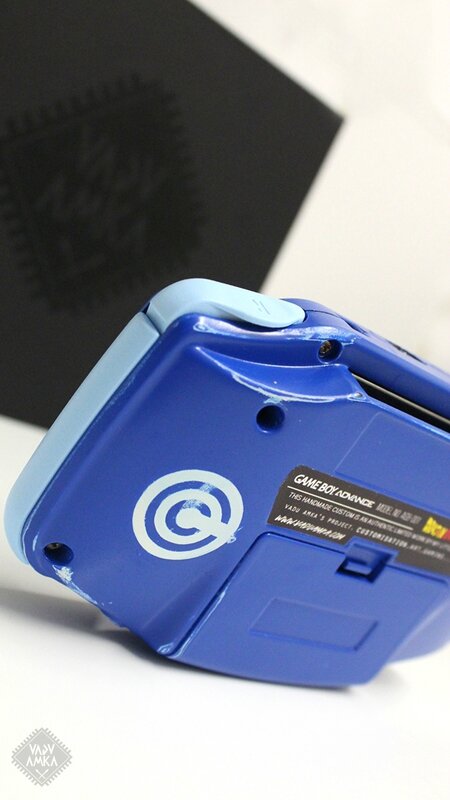 Game Boy Color en honneur du Pokémon N°175 : Togepi !
Petit bundle pack reprenant la première génération. (Oui, oui les cartouches sont comprises!)
Couleur de base signal white - Vernis mat UV
Retroéclairage du logo COLOR, N° de série d'origine.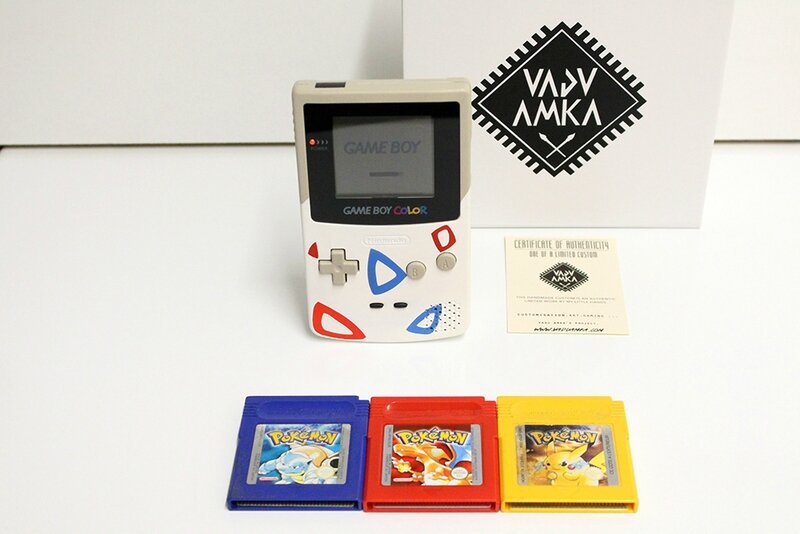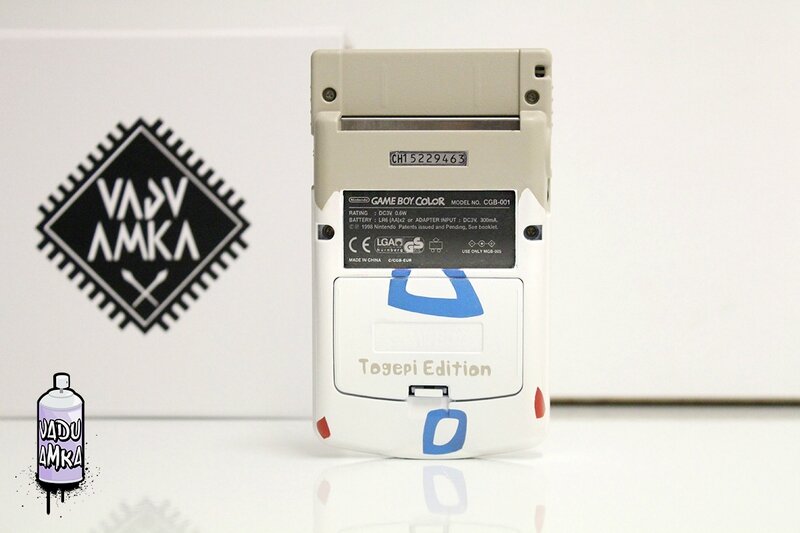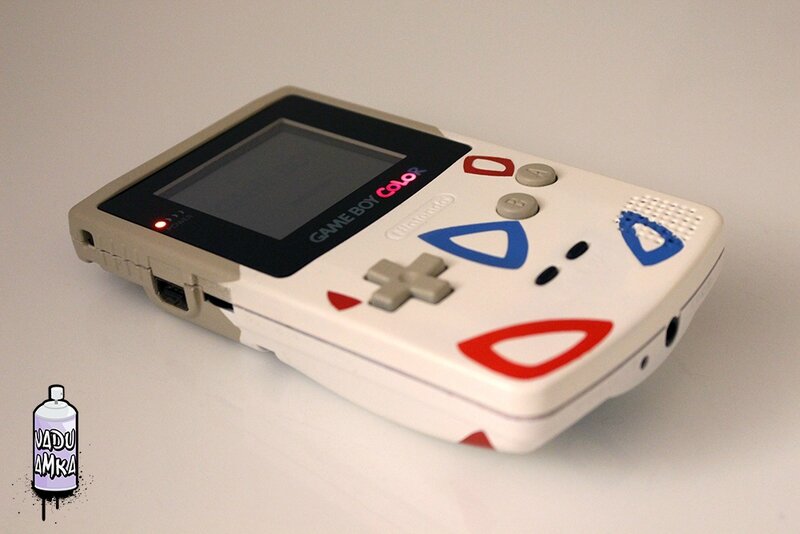 06 août 2014
Vernis UV glossy - Thème DK
Console fournie avec sa boite personnalisée, logo gauffré.
Et certificat d'authenticité.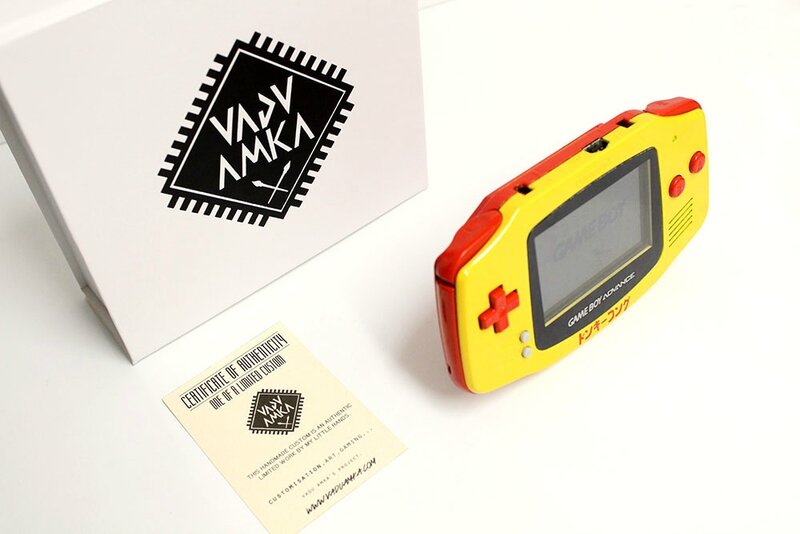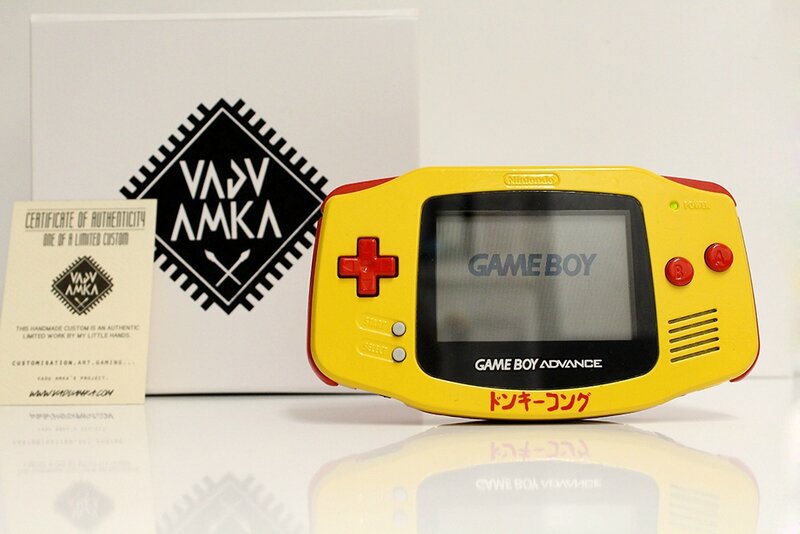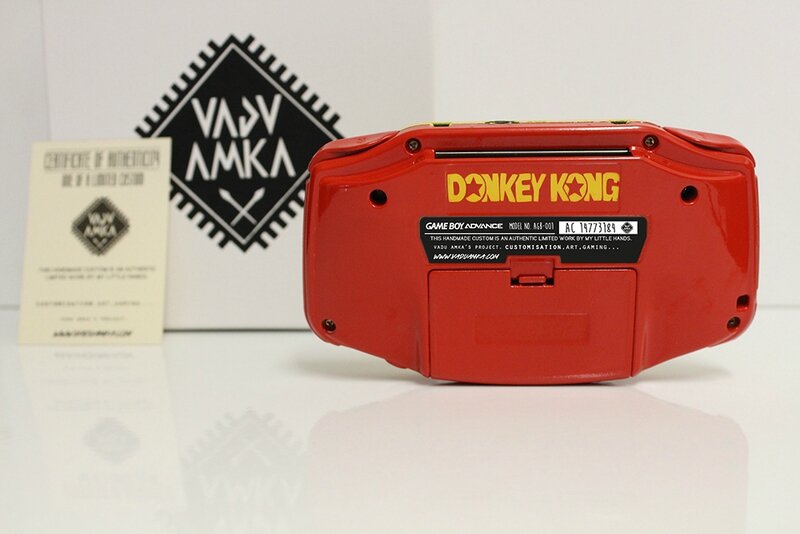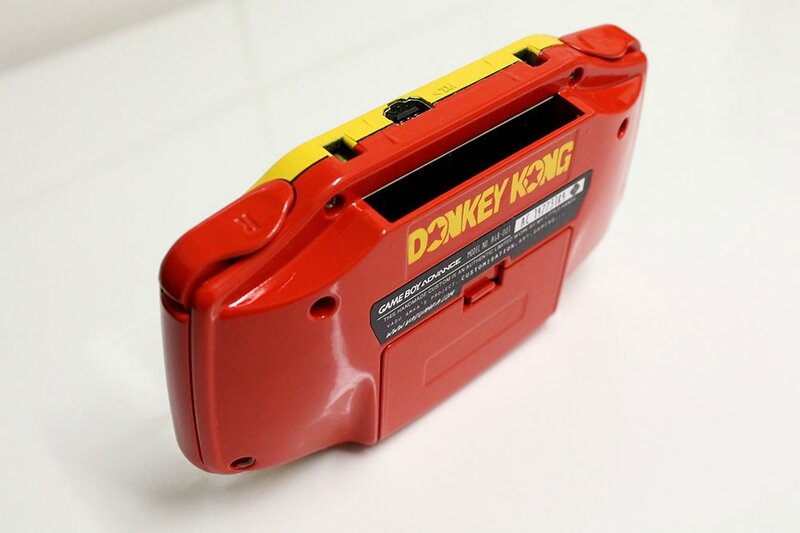 03 avr. 2014
Peinture brossé
Vernis brillant UVs
06 nov. 2013
Dans la série des portables à l'éffigie des personnages de [Paper] Mario.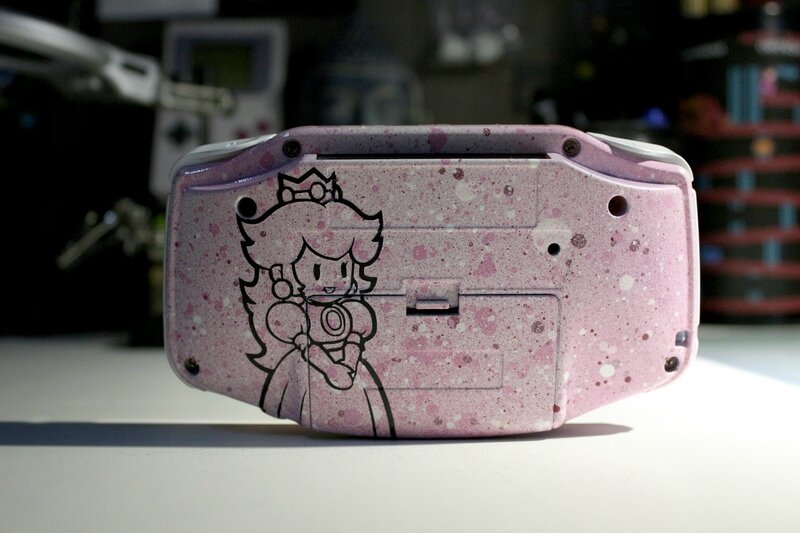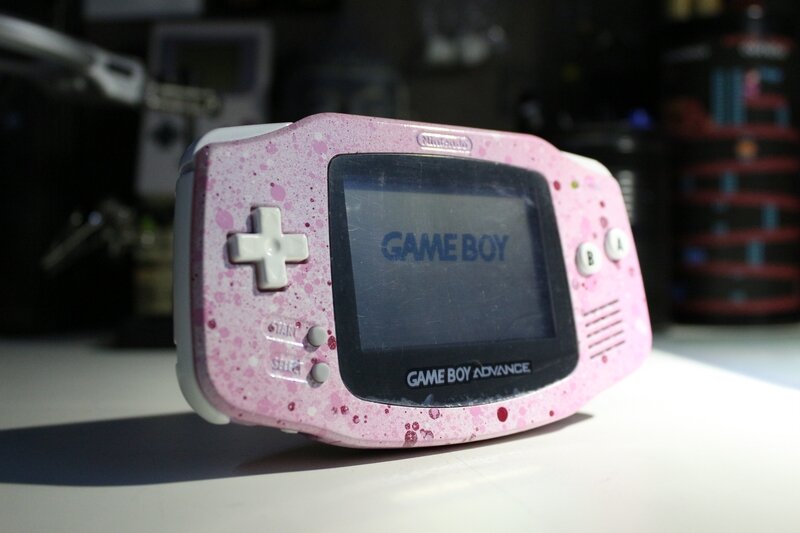 07 août 2013
Première restauration d'une GBA SP - Inspiration "Famicom color"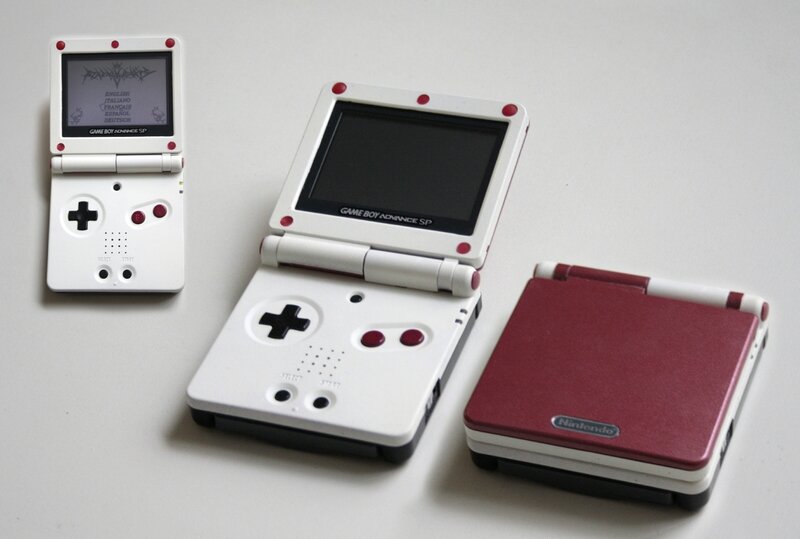 Super Nintendo [PAL] aux couleurs de A Link to The Past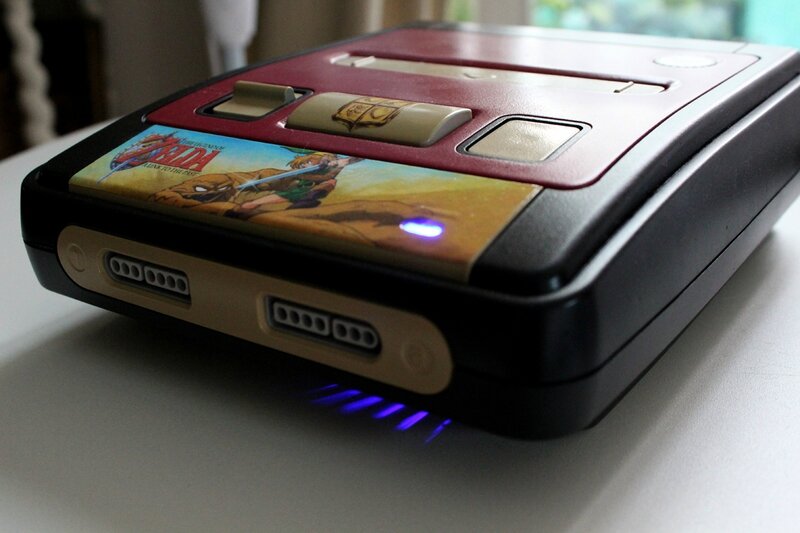 Manette de NES personnalisée Super Mario 3