(2018)
GOLD Legendary 虹 [niji] // GameBoy cartridge customized
with acrylic and resin, epoxy (framed, 25 x 25 cm)
Only 5 pieces / Limited of 5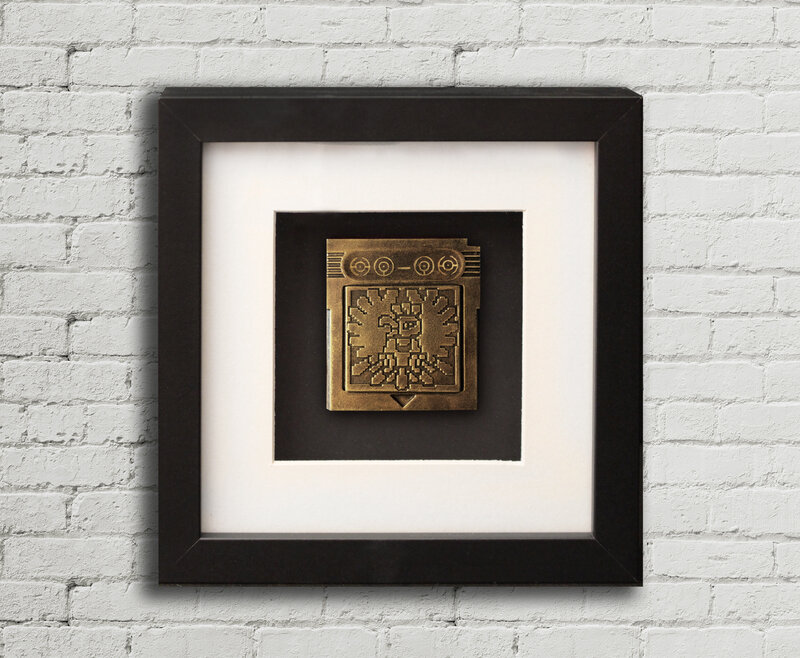 Entre le steampunk et le post-apocalyptique, cette console emprunte un style revisité à la Mad Max. Réalisée avec du cuivre, du laiton, de l'argent, du métal et du bois. Elle ravira peut-être le propriétaire d'un cabinet de curiosités ? Parfaitement fonctionnelle et presque ergonomique si vous possédez des doigts suffisamment fins. Elle est bien évidemment unique et fera partie des prochaines expositions !
Un ornement mystérieux d'une ancienne civilisation geek se cache au coeur de cette console, saurez-vous l'identifier ?

---

Between steampunk and post apocalyptic, this console burrows a revisited Mad Max style. This console is made of copper, brass, silver, metal and wood. Perhaps it will delight the owner of a curiosity cabinet? Fully functional and almost ergonomic if your fingers are thin. It is a unique artwork and will be part of future exhibitions! A mysterious ornement from an ancient geek civilisation is hidden inside the console, will you be able to identify it?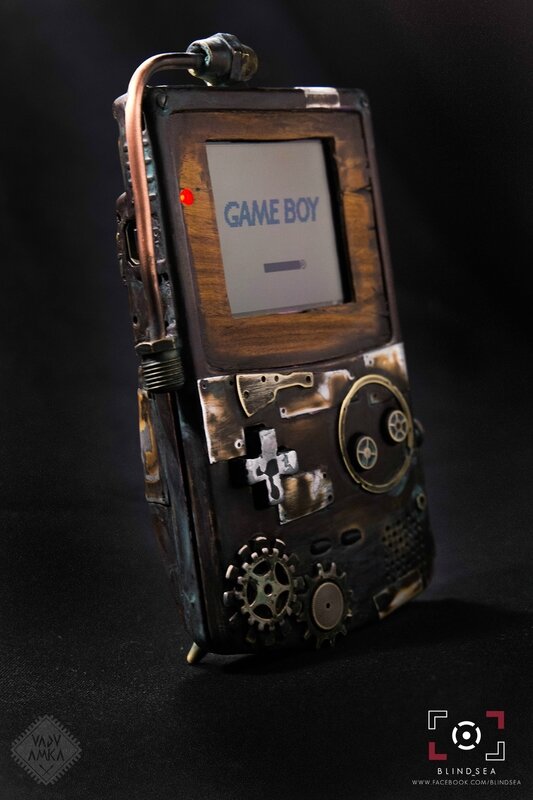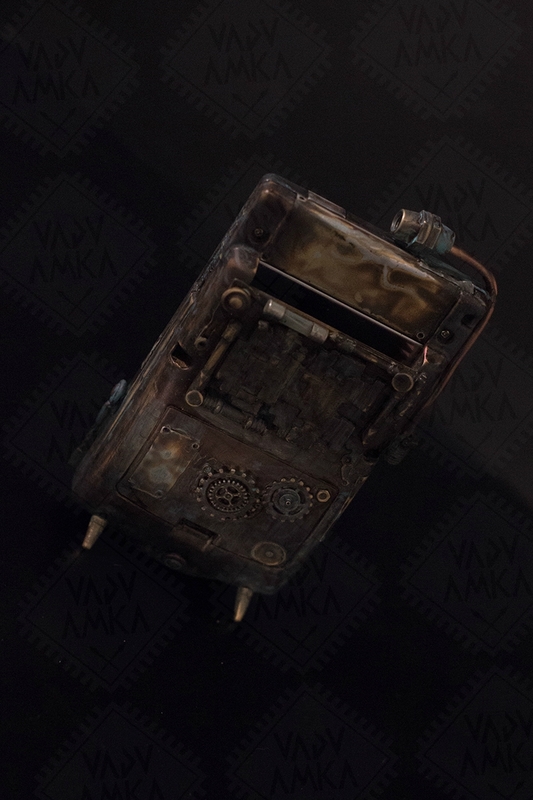 (2016)
GameBoy cartridge customized with acrylic and resin, epoxy (framed, 25 x 25 cm).
In exhibition : During Made in Asia ( Brussels - BE ) and in the RE-PLAY Festival (near Cannes - FR )

Sold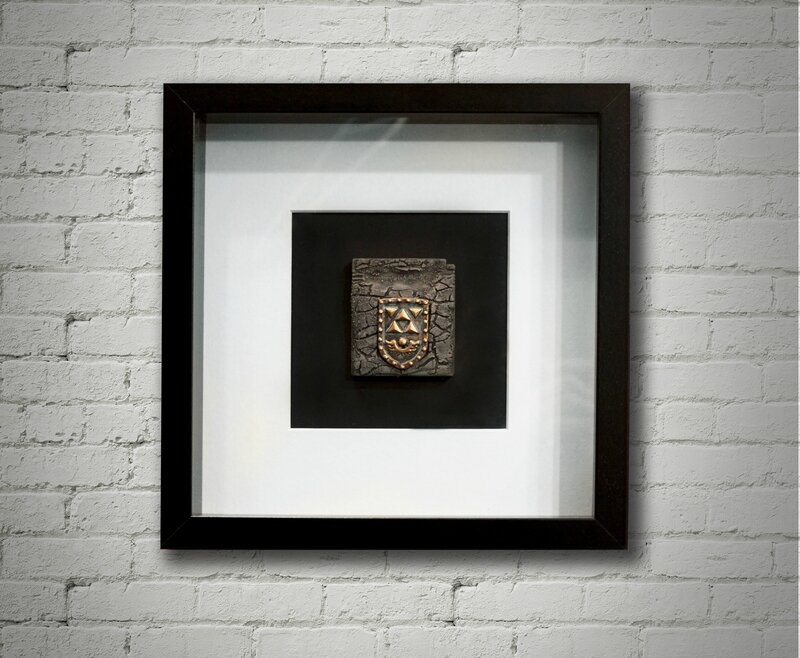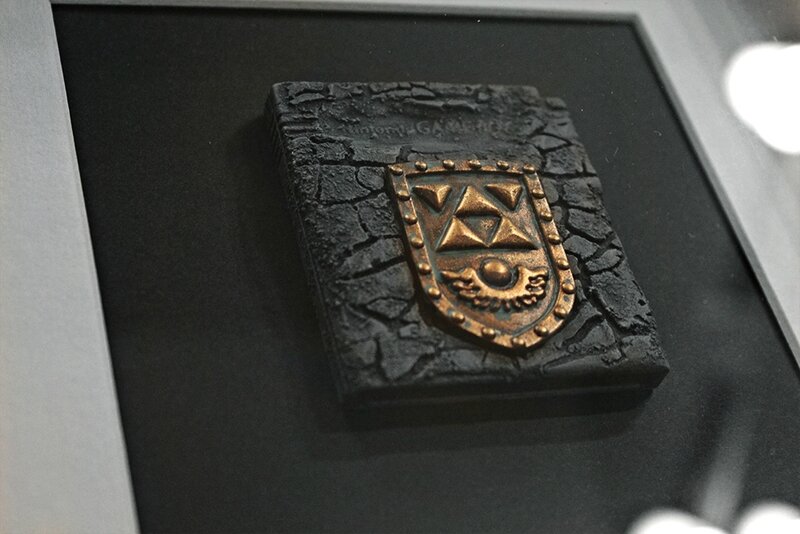 GAMEBOY CARTRIDGE HORRIFIC - MUTATED #2 (2015)
Unique GameBoy cartridge customized with acrylic and resin epoxy (framed, 25 x 25 cm)
Signed and dated on the back.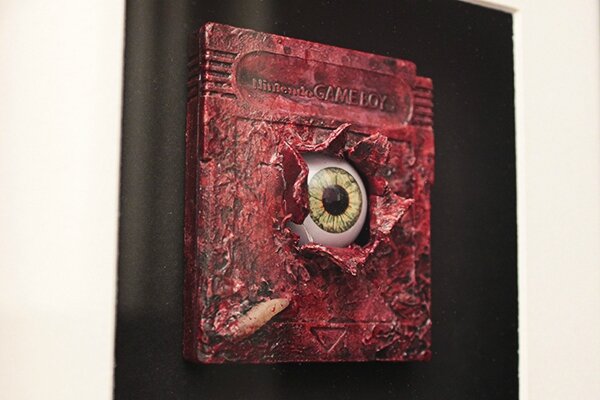 Vernis brillant, couleur choisi en fonction du Orbital Frame Jehuty dans Zone of the Enders.

Game Boy Advance (EU version) customized on the theme of Zone of the Enders: The Fist of Mars, the Konami game released in 2001 for Game Boy Advance.

Color of Orbital Flame Jehuty : metallic paint, glossy glazing, no backlighting

Customs consoles available online at KOCHI Gallery, here
Cette console est disponible en ligne à la galerie KOCHI Gallery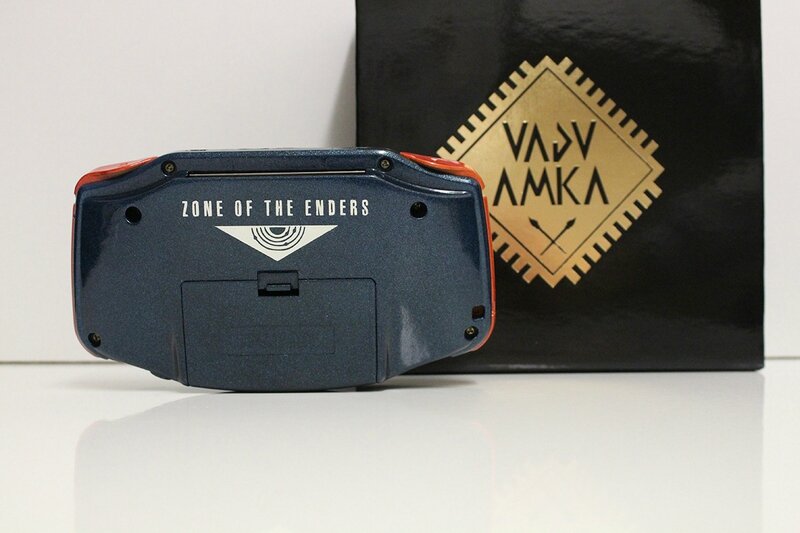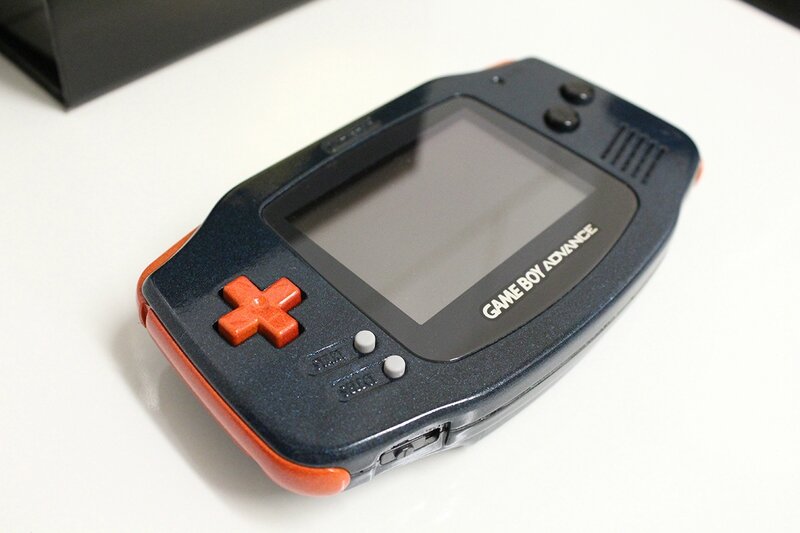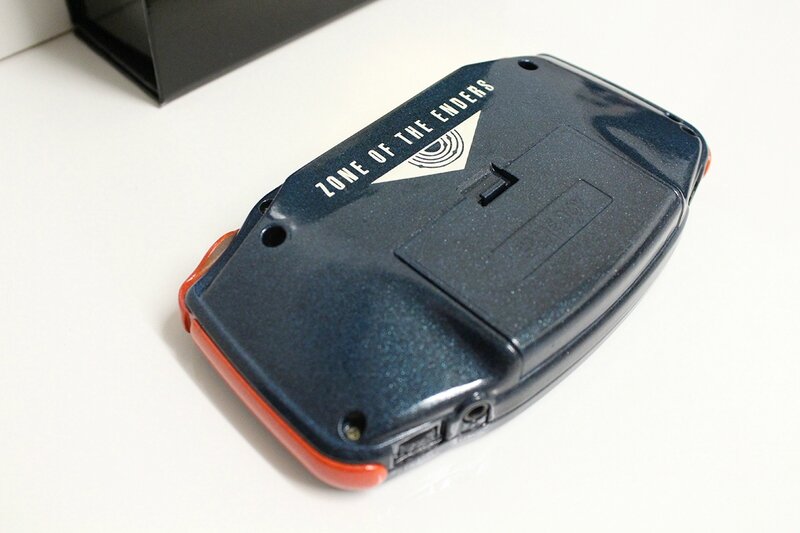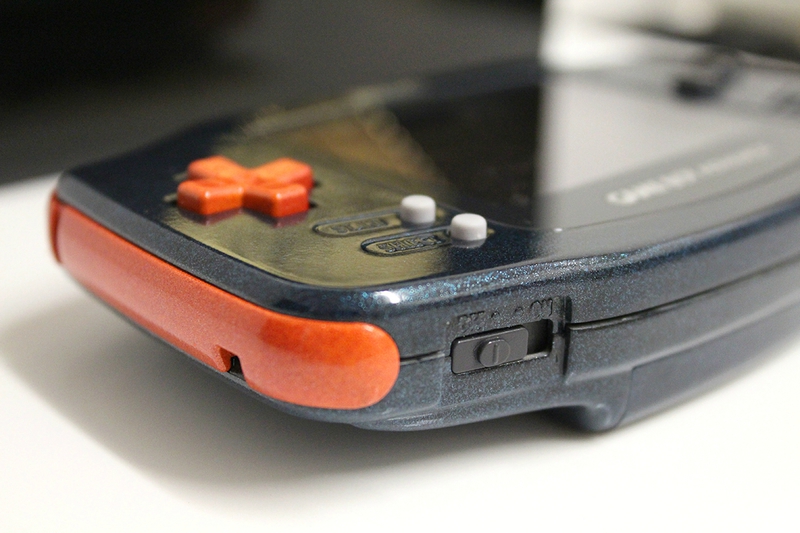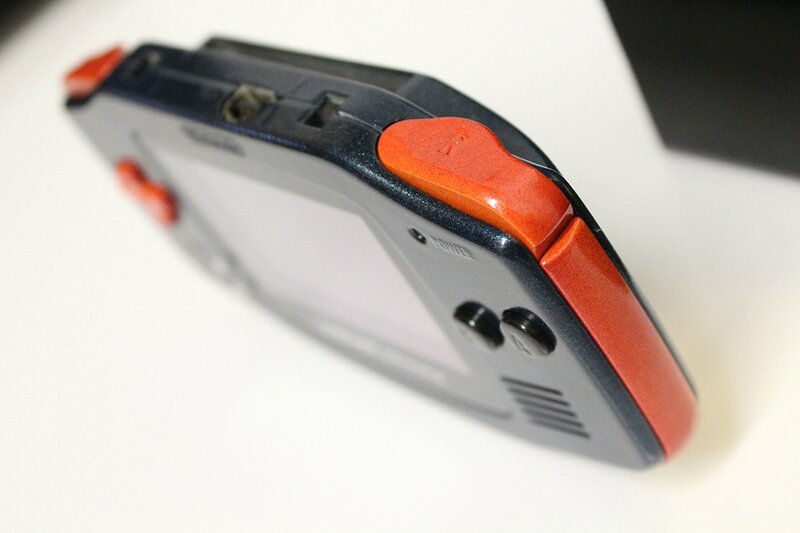 20 juin 2014
4GB Game Boy Cartridge
Glow in the dark
14 juin 2014
Console sur le thème de Castlevania ; parti sur l'idée d'un cercueil. J'ai essayé de reproduire une texture de vieux bois. Je pense que le plus gros du travail a été réalisé à l'arrière. Les touches sont en bois, je n'ai aucun talent d'ébéniste et c'est ma première fois ;_; ...
Au niveau des coloris pour l'arrière: terre sienne & terre d'ombre. Ecriture au poscas. L'avant est un mélange de texture et la prolongation de l'illustration. Je voulais un effet "sorti de terre" (ou d'une crypte héhé) et le volume des rochers présents sur la cover originale. Protection présente sur l'écran*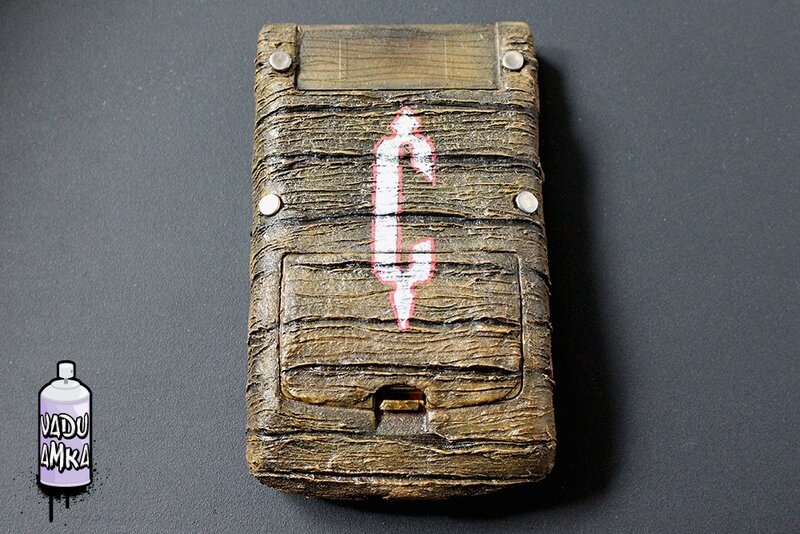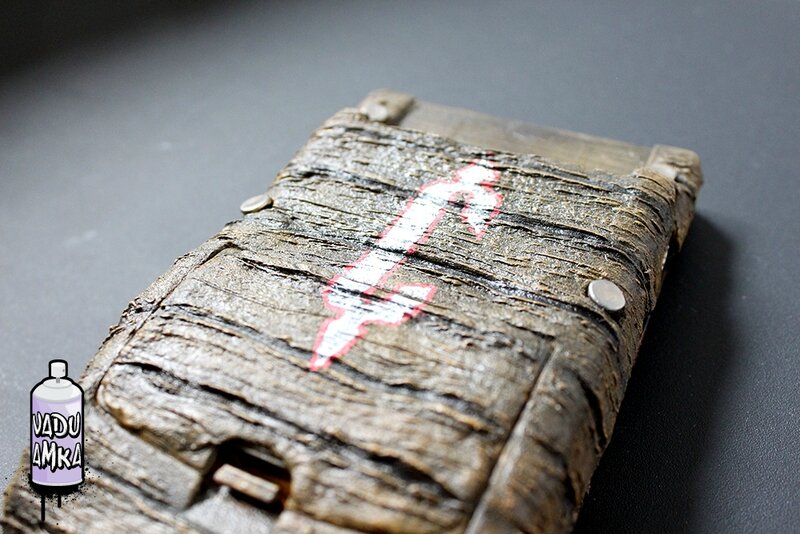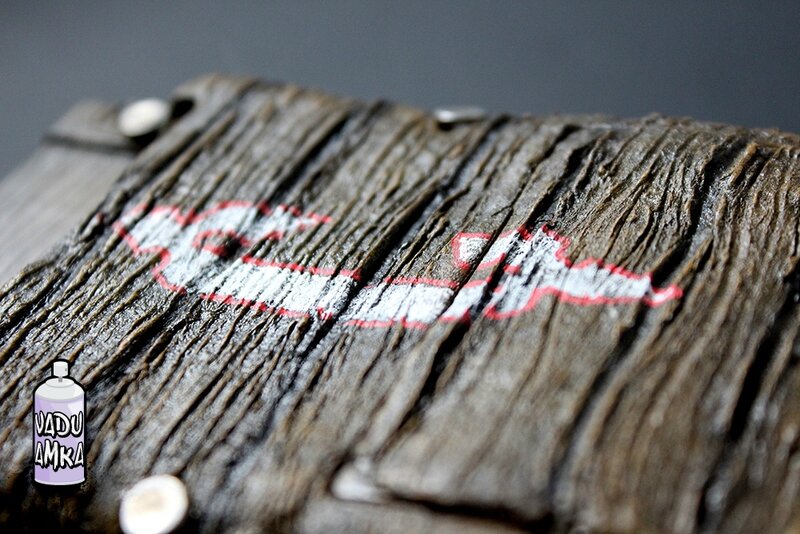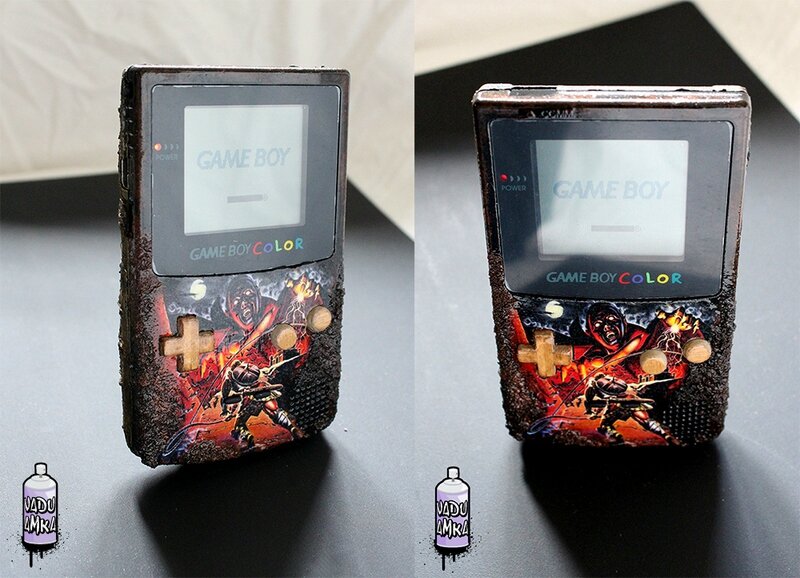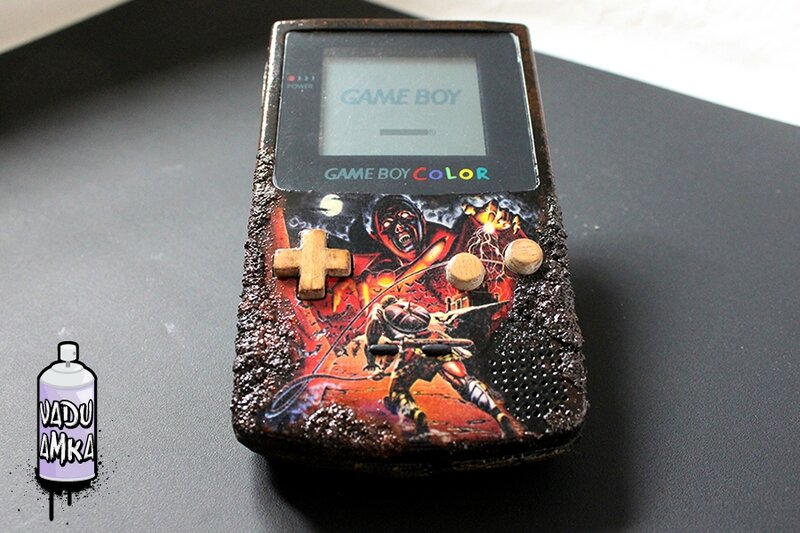 05 mai 2014
Inspiré de la Nintendo 64 édition Pokémon, voici la Game Boy aux couleurs de Pokémon Rouge et Bleu. Il s'agit d'une impression sur mesure, il en va de même pour le montage et la découpe. La console est vernie sur 2 couches. Pour mélanger les techniques, les boutons "pokéball" ont été réalisées à la peinture ainsi que le logo à l'arrière de la GB. La lentille de la console est neuve avec un film de protection. NB : Il y a un Easter egg caché ! Voir même deux ...

Disponible / Available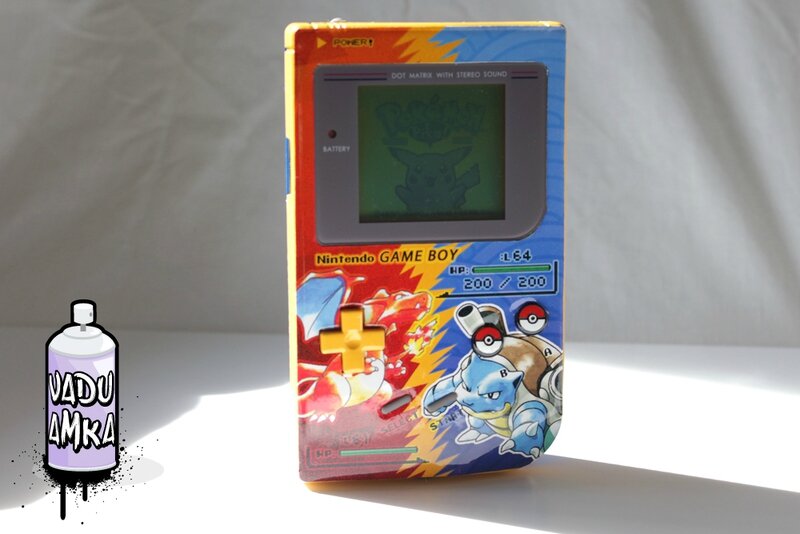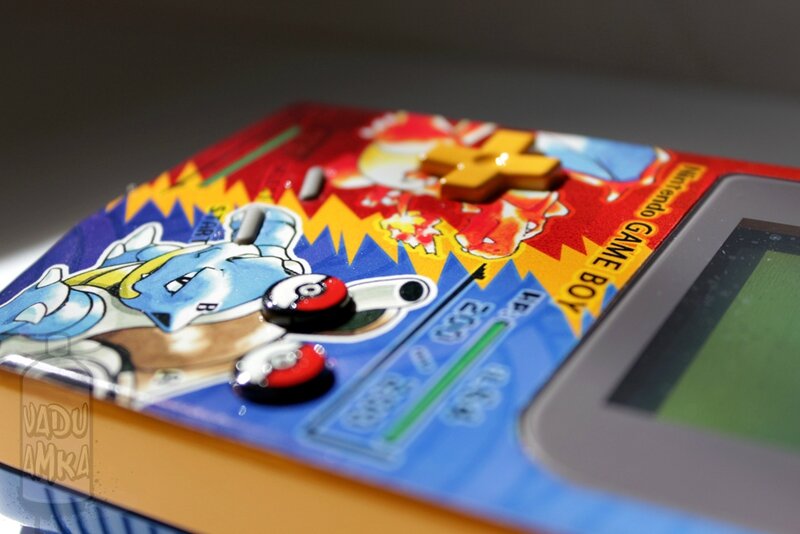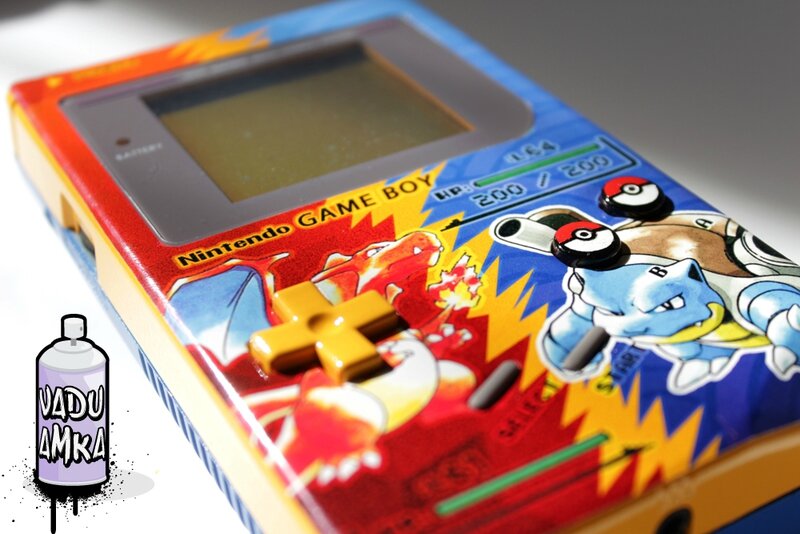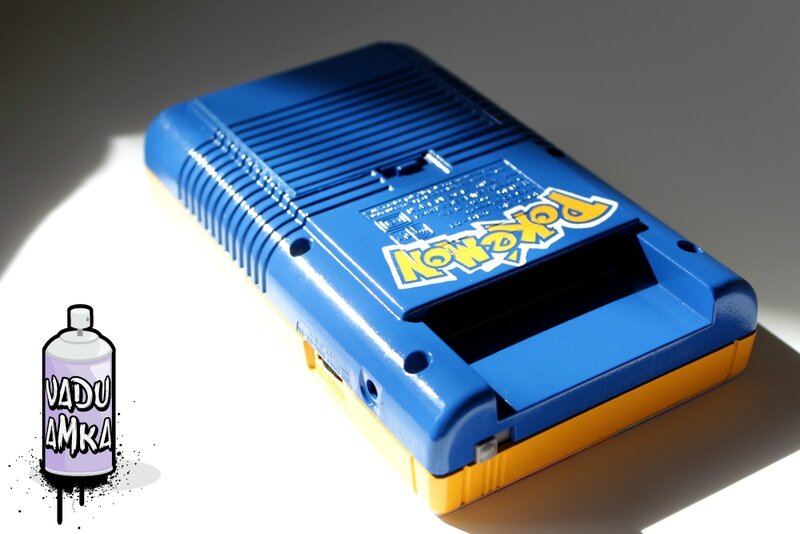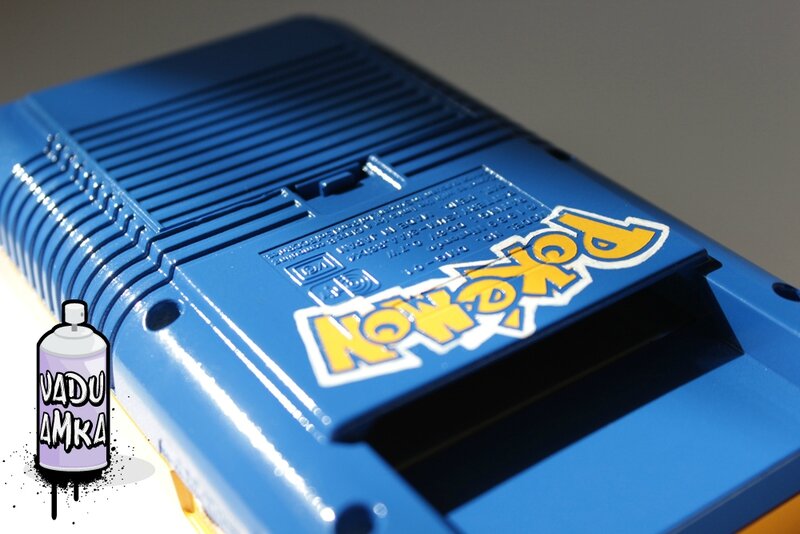 19 mars 2014
Nouveaux écrans , peinture acrylique et vernis UVs glossy. Motifs : Harpe - Nayru & Veran, Sorcière des Ombres... !
Il ne s'agit pas de stickers mais bien de peinture.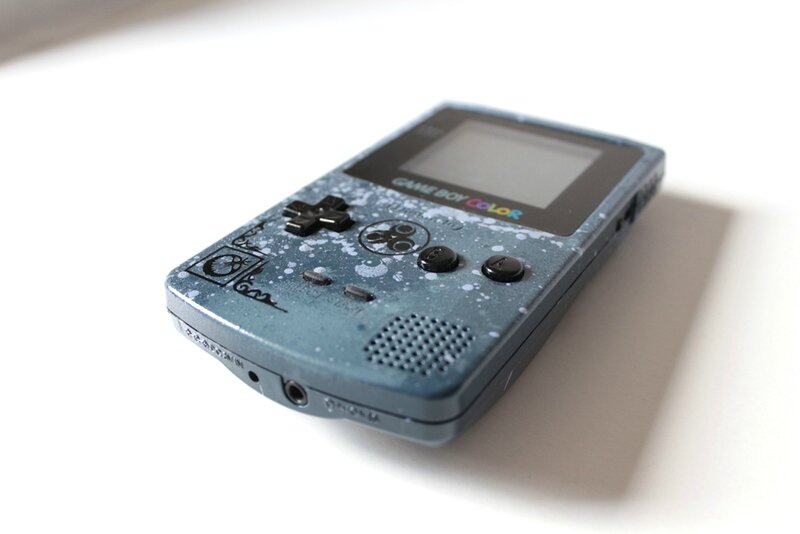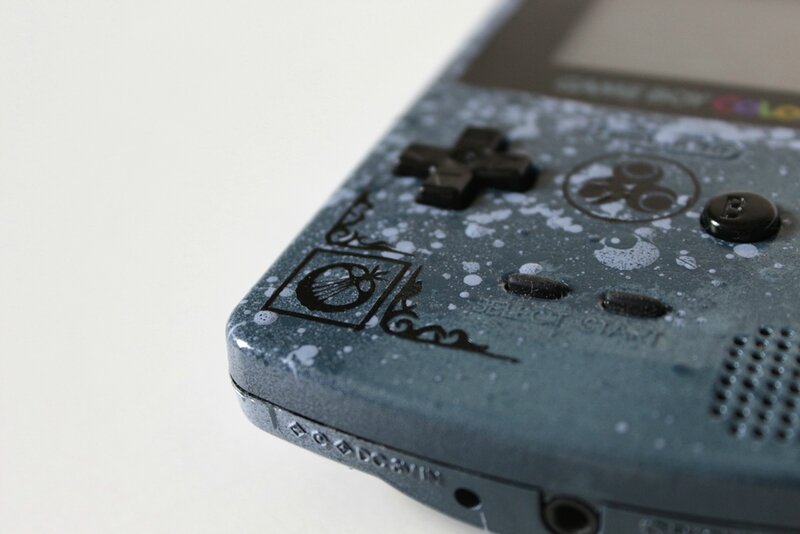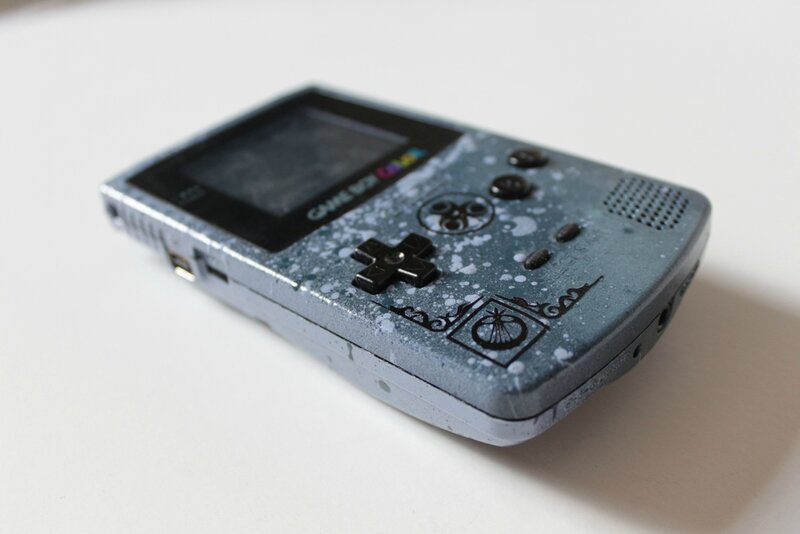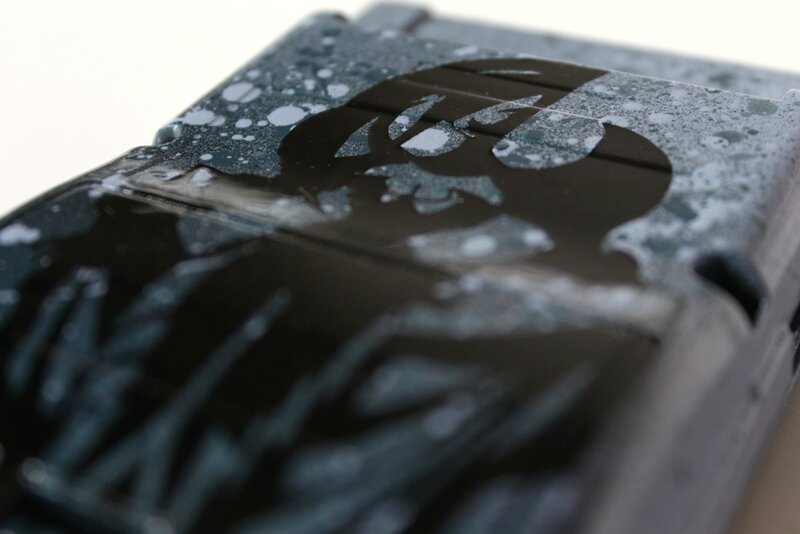 Très long poste (vous pouvez cliquer sur l'image)
Couleur dégradé vert - noir pailletée (base foncé) & logos dorés , nouvel écran avec protection.
30 nov. 2013
Retrouvez un super article par Link-Tothepast qui m'a fait over plaisir au sujet de la console prototype №1 → ici
Prototype : Led vert & touches noires, assemblé grâce à plusieurs GBC HS. Il s'agit de deux consoles différentes remis en état et lifté.