C'est un plaisir de pousser toujours plus loin le modding sur console de salon.
Encore une fois, il s'agit d'unpojet ambitieux et absolument génial à concevoir et à peindre. Un tel objet, nécessite quelques jours de réflexion et de conception en 3D avec l'aide de l'amie @Elcloporte. Il en va de même pour l'impression d'une partie du squelette externe qui compose ce coffre. L'ensemble est monté sur une véritable Xbox One X fonctionnelle. Il faudra compter par loin des 145 heures d'impressions pour toutes les parties composants ce coffre "Hood". L'intérieur comporte une découpe en mousse sur-mesure pour acceuilir la manette personnalisée. La partie supérieure à l'intérieur du coffre est recouverte d'un cuir noir épais.

Il parait que vous appréciez les projets improbables du blog ? Pour célébrer le lancement de Hood: Outlaws & Legends, l'éditeur Focus Home Interactive, vous offre sur ses réseaux sociaux une chance de remporter cette console coffre unique Xbox One X ainsi que sa manette !



© 2021 Hood: Outlaws & Legends, a game developed by Sumo Digital and published by Focus Home Interactive. Hood: Outlaws & Legends and its logos are Focus Home Interactive's trademarks. All rights reserved.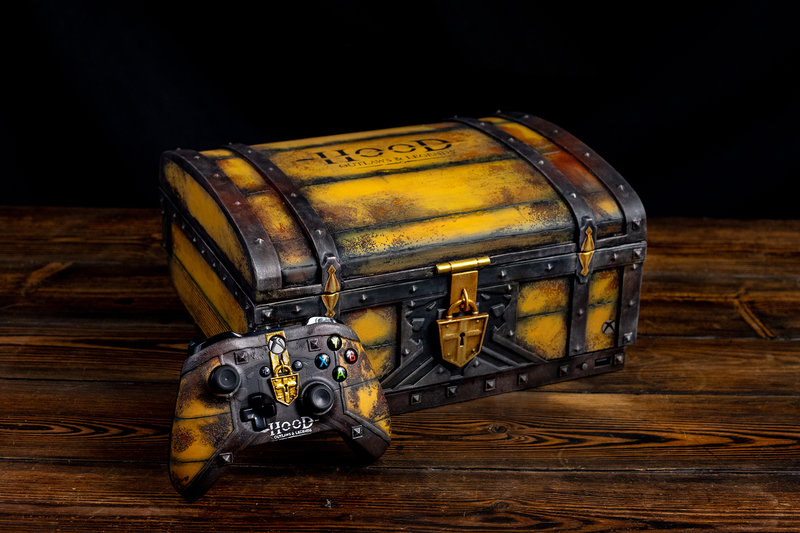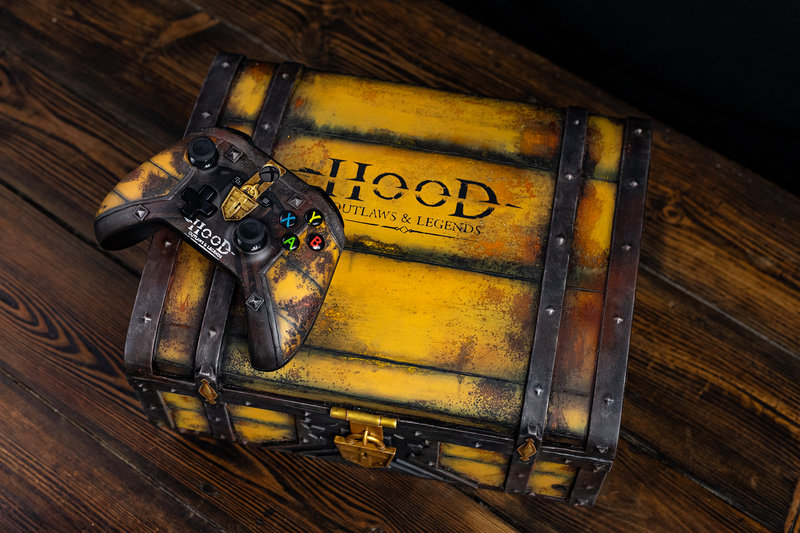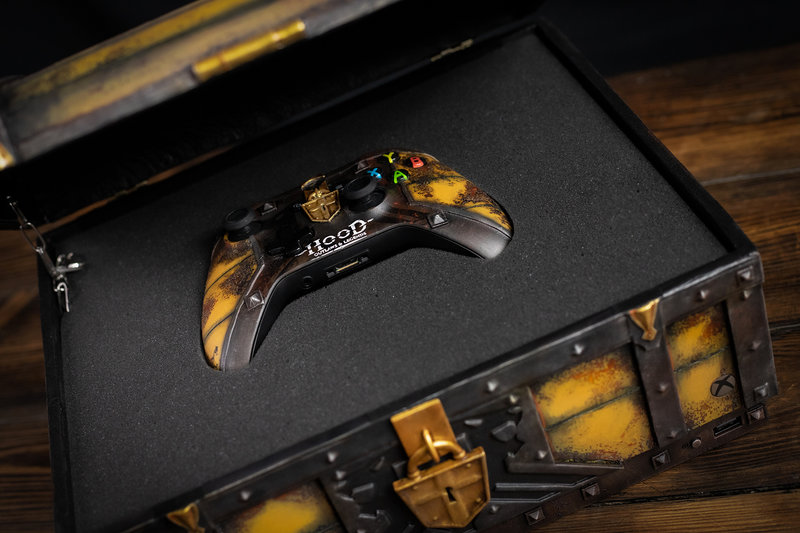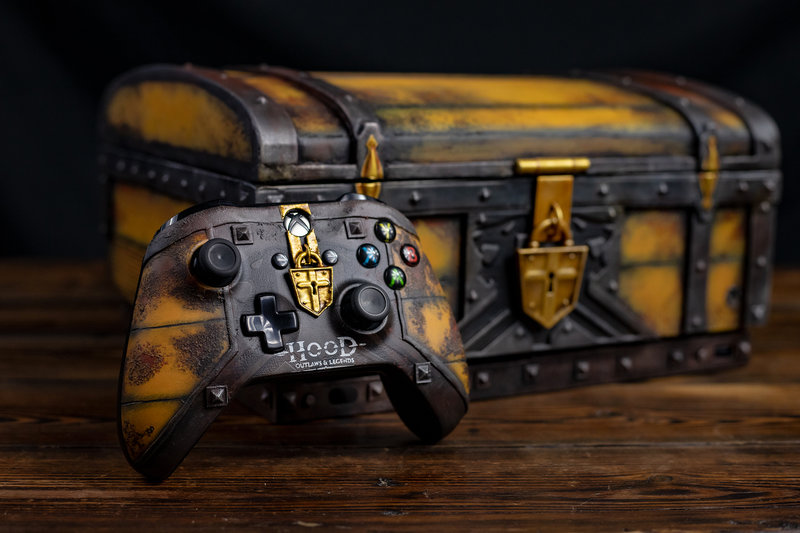 Découvrez les coulisses de la conception de la console coffre sur l'Instagram de Kryptide Production et sur le site web de Succesone.fr


We are all outlaws… but one of us will become a legend.

To celebrate the launch of @Hood_OL, we are happy to give away this beautiful Xbox One X to one lucky winner!

🎁 Follow us and retweet this tweet
🎮 Tag a friend you'd love to play Hood with! pic.twitter.com/z3xxJQfKyG

— Focus Home Interactive (@FocusHome) May 7, 2021
Conception d'une console XBOX ONE X The Surge 2 avec un système de LED indépendant de la mise en route de la console. Le dispositif dépend uniquement du branchement secteur de la console. Pas de câble supplémentaire ni de piles archaïques ! Ce même dispositif est recouvert d'un tube en résine semi-opaque, permettant une diffusion optimale entre les stries.
Console réalisée dans le cadre d'une campagne avec Focus Homes Interative. Cette pièce est unique et non destinée à la vente.


©2019 Deck13 and Focus Home Interactive. Deck13 and its logos are trademarks or registered trademarks of Deck13. All rights reserved.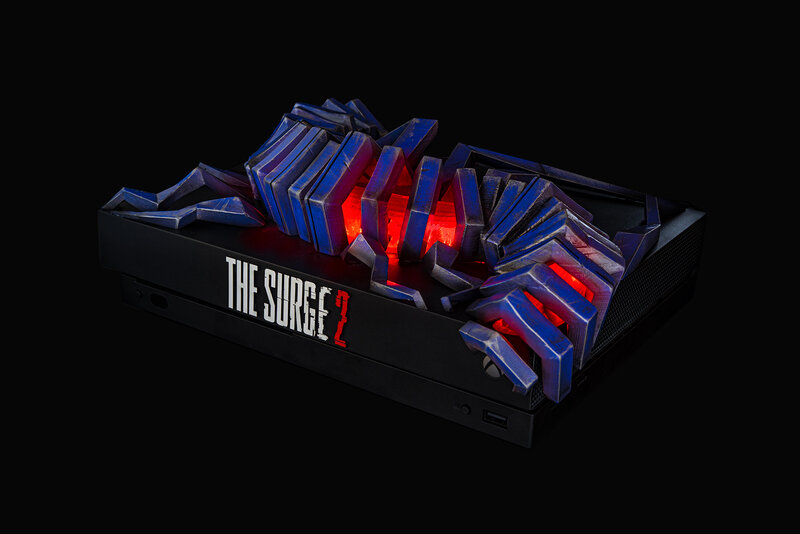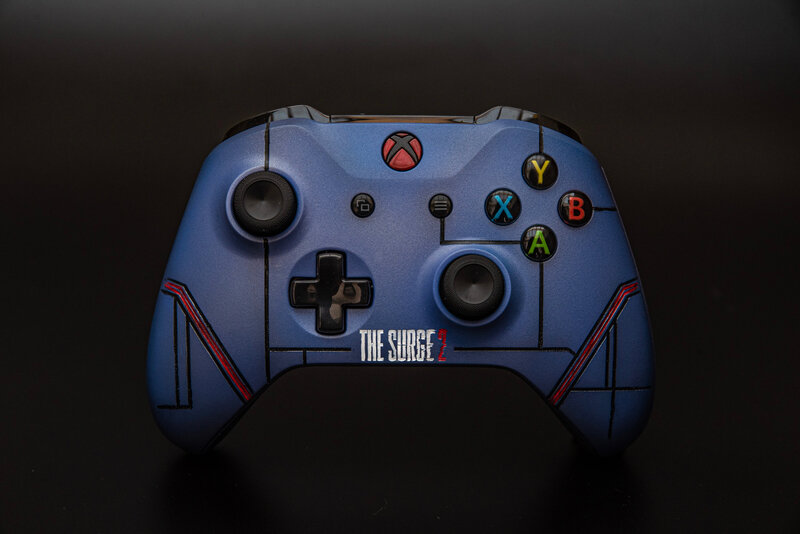 💡Beau petit « prototype » domptant les leds grâce à un ingénieux système qui ne prend que 2mm sous la coque de la console. Il nous aura fallu DES mois pour développer un rendu homogène de diffusion et safe à long terme. Sans bloc d'alim externe, ni batteries. @RandomPrintSPRL pic.twitter.com/5TVlc0j4Sh

— Vadu Amka (@VaduAmka) 26 septembre 2019

Concept art : Random Print
3D Team : Louis C. , Stéphane J. & Amandine D.
Cutting & Print technicians : Amandine D. & Louis C.
Crafting & Painting : Vadu Amka & Elsa R.