Retour aux sources avec cette personnalisation de Mega Drive en l'honneur du jeu de Bitmap Bureau, le très attendu Xeno Crisis.

Il s'agit d'un homebrew SEGA Megadrive qui a déjà pas mal fait parler de lui avec sa campagne Kickstarter. Et nous voilà embarqué, (à nouveau), sur du retrogaming pour le meilleur et pour le pire ! Découvrez dès maintenant cette console alien ultra limitée et qui ne manque pas de tentacules...

Je remercie mes cooéquipiers de guerre d'avoir assuré à mes côtés la conception de cette délicate petite machine mutante. ♥

Xeno Crisis sera disponible sur Mega Drive, Dreamcast, Nintendo Switch et Steam !
---
"Xeno Crisis is a new top-down arena shooter for up to 2 players that is best described as Smash TV meets Aliens! Run and gun your way through thousands of enemies spread over 6 areas as you attempt to discover the cause of the alien menace."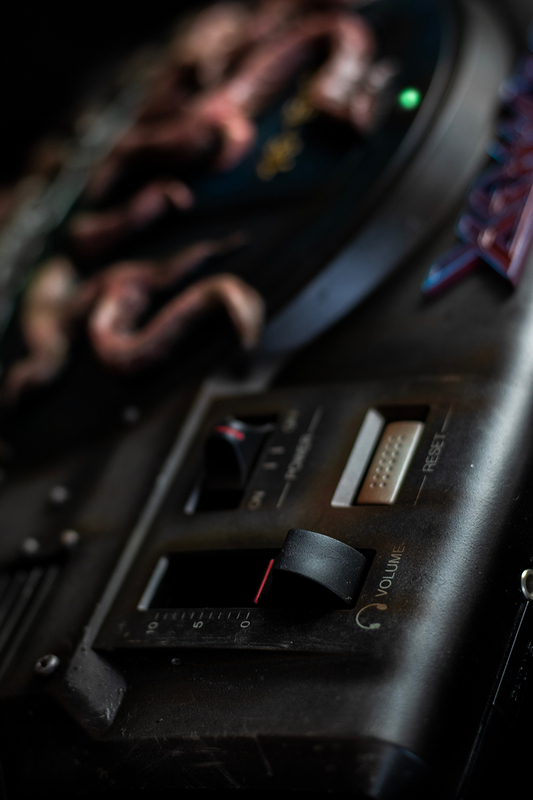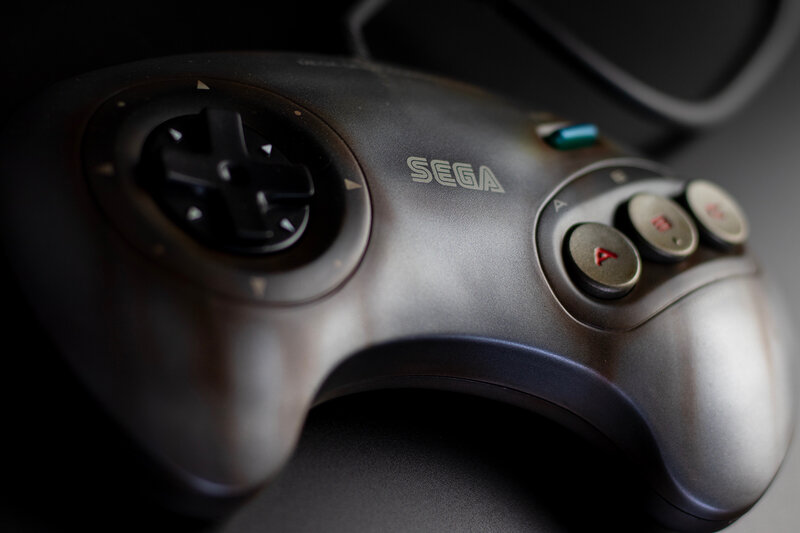 We made this incredible console for Asobo Studio and Focus Home Interactive editor.
Realized in a few weeks. The XBOX ONE X represents a scene from the game that we revisited with our team Random Print.
We are very proud to have contributed to the creation of this project.
Time of realization: 120h

Concept art by Random Print x Focus Home Interactive
Scultp & settings : Stéphane J. - . Amandine D.
Technical : Louis C. - Amandine D.
Paint, texture & assembly : Vadu Amka
Photography : Vadu Amka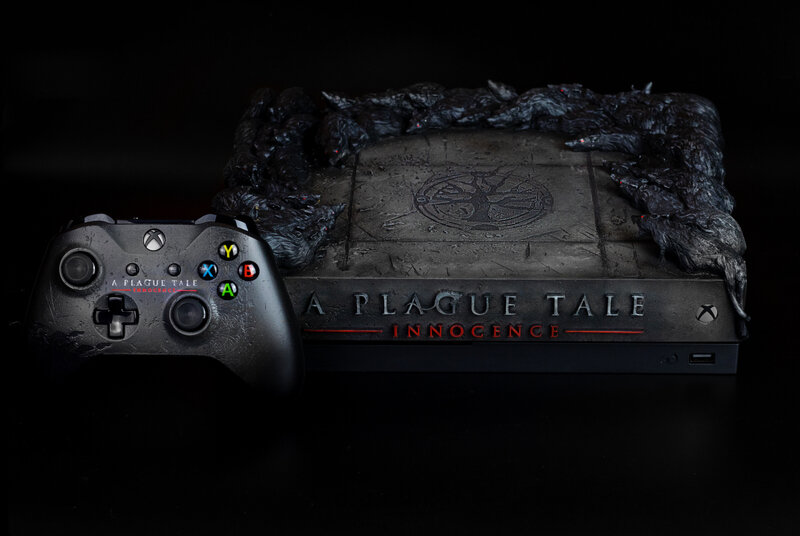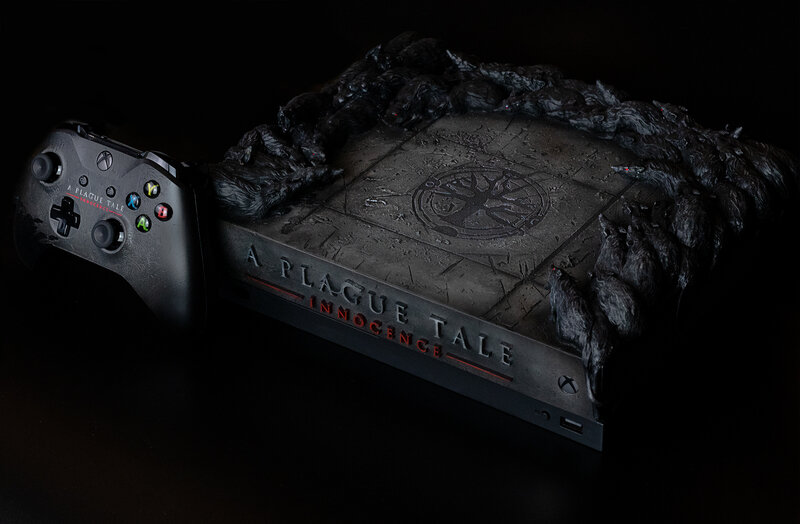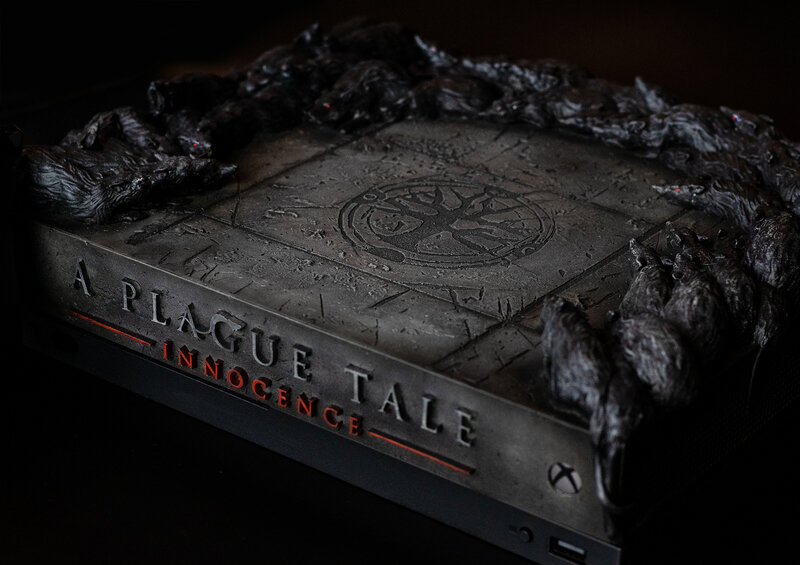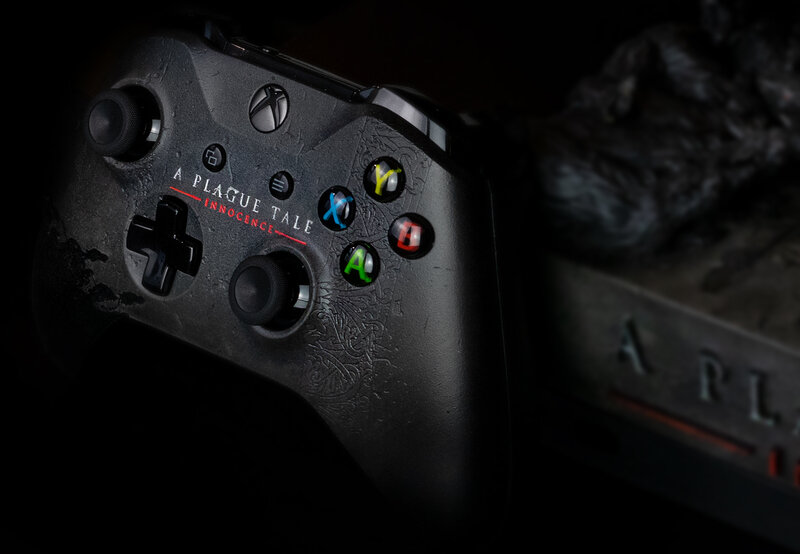 XBOX ONE X - SHELTER // FALLOUT 76
Our Future Begins,
Parce qu'on aime bien raconter une histoire avec des consoles qui ont du vécu; cette fois on transforme la XBOX ONE X en shelter (abri) post-apocalyptique pour la sortie de Fallout 76. Un peu rouillée ? Elle reste jouable et sobre pour une prise en main optimale durant votre séjour dans l'abri 76.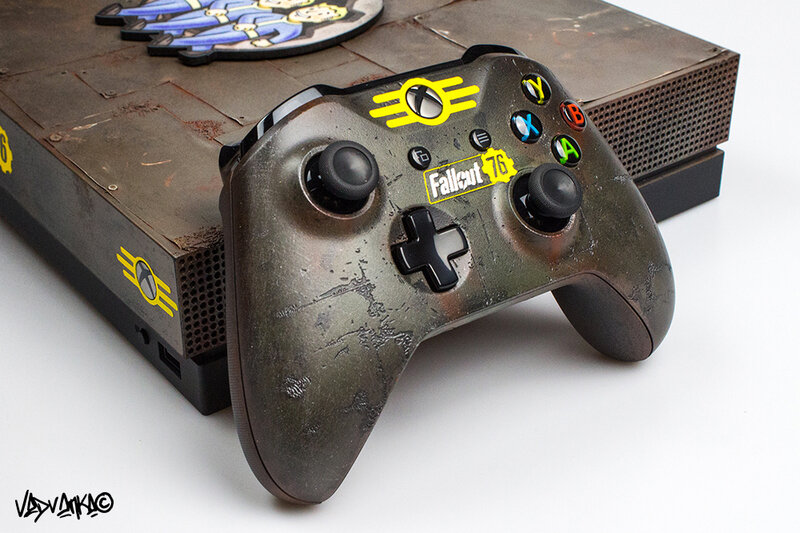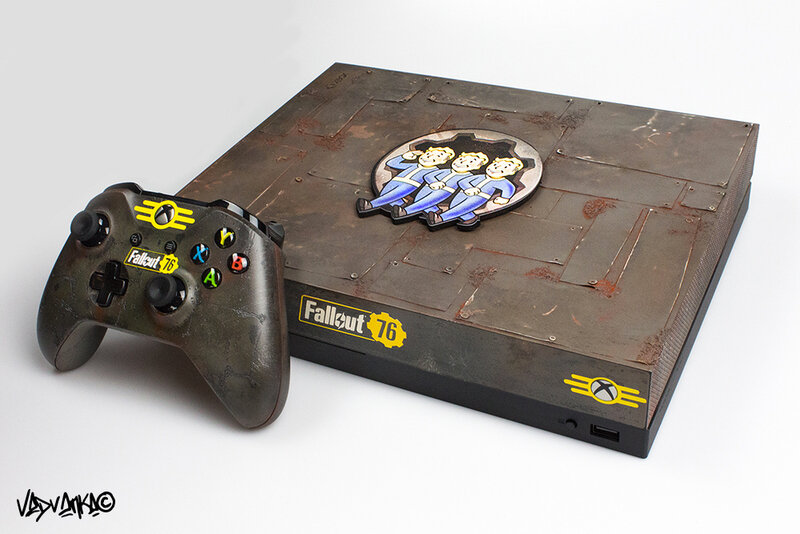 © 2018 Bethesda Softworks LLC, a ZeniMax Media company. Les marques appartiennent à leurs propriétaires respectifs. Tous droits réservés.



[#Concours] #Fallout76 ☢️ Une console uniquement pour le Benelux ! Et tu peux la gagner via @Smartoys_tv pour la sortie du jeu ! Plus d'infos sur https://t.co/ZNdsp7p4Ry et les #RS de #Smartoys Big up à @bethesda_nl @XboxBenelux pic.twitter.com/rhbhTz4XQx

— Vadu Amka @ Japan (@VaduAmka) 17 novembre 2018