D'ailleurs devinez qui est de retour ? On l'avait gardé bien au chaud pour sa sortie ! La Nintendo Switch a aussi droit à son custom Spyro Reignited Trilogy tout comme la Playstation 4 en novembre dernier ! Dans le même esprit que les consoles précédentes mais tout de même adaptés au petit gabarit de la Nintendo Switch. Le diamant vert en forme de dragon est plus que resplendissant avec sa finition full gloss. Les teintes sont plus contrastées à l'image des couleurs funs que peuvent avoir certaines éditions de consoles de chez Nintendo. Les petites gravures sont toujours présentes tout comme le chouïa de dorure dans les ornements extérieurs.

La console a été produite dans une nombre très limité. Elles seront à gagner sur les réseaux sociaux !

Réalisé en collaboration avec Activision x Random Print Studio

© 2019 Activision Publishing, Inc. ACTIVISION, SPYRO, SPYRO REIGNITED TRILOGY, SPYRO THE DRAGON, SPYRO 2 RIPTO'S RAGE! and SPYRO YEAR OF THE DRAGON are trademarks of Activision Publishing, Inc.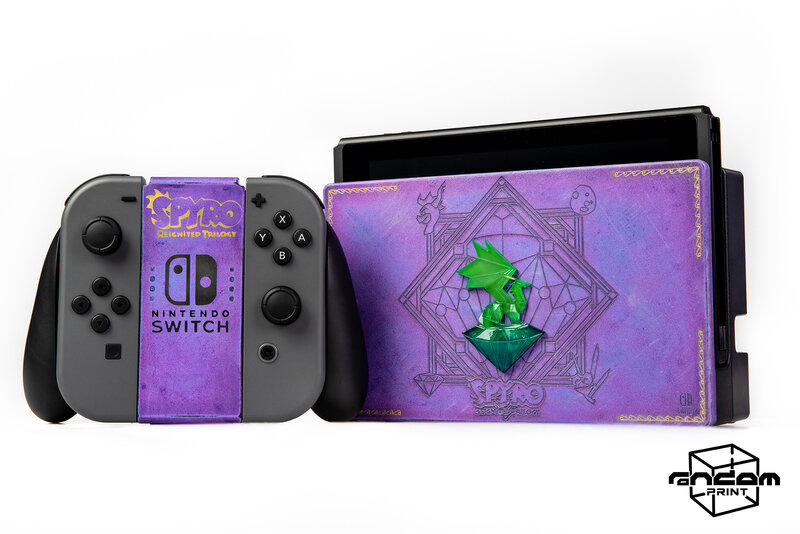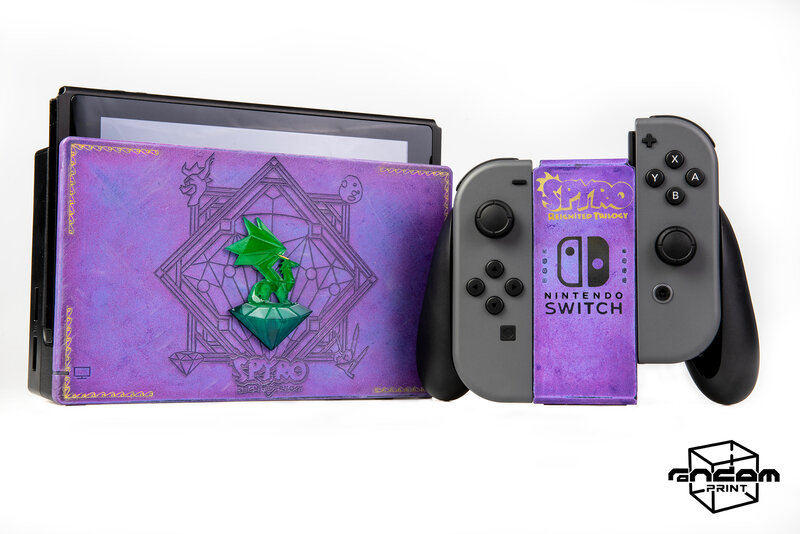 Bandai Namco Entertainment et Tarsier Studios ont présenté Little Nightmares II durant la soirée d'Opening Night Live durant la Gamescom 2019.

Préparez-vous à repartir dans son univers cauchemardesque ! Prévu pour 2020, le jeu de plateforme et d'exploration contiendra son lot de nouveaux ennemis et environnements. On retrouvera Six accompagnée d'un nouveau personnage : Mono.

La sortie de Little Nightmares II est prévue sur PC, PlayStation 4, Xbox One et Nintendo Switch.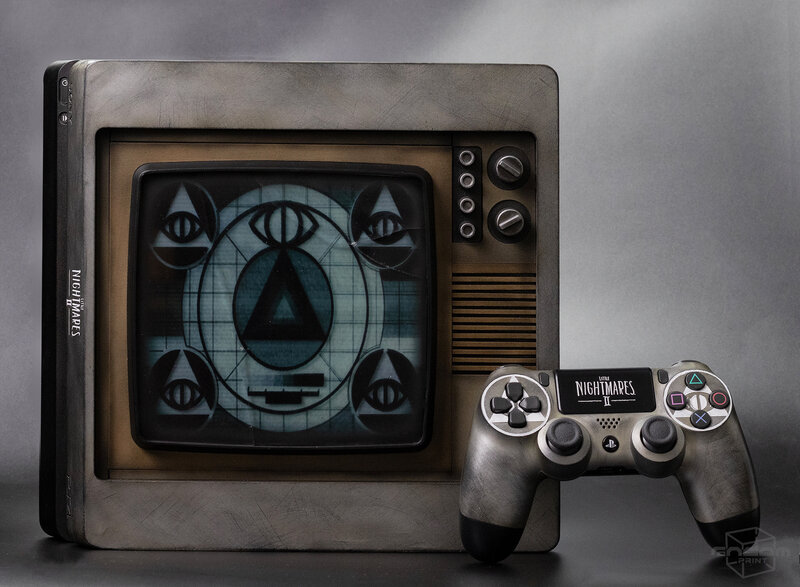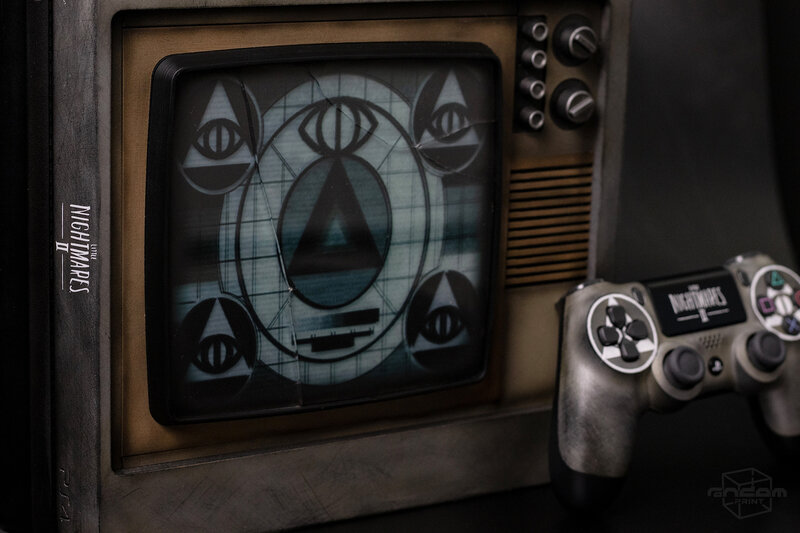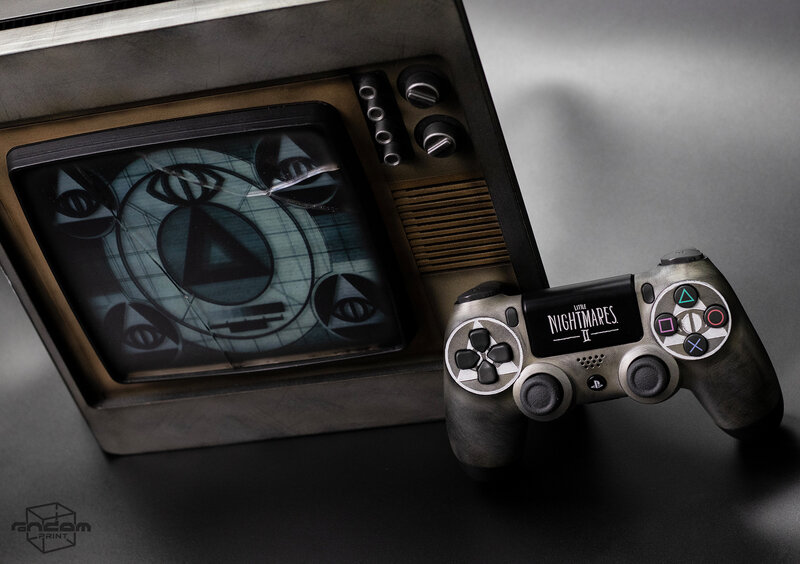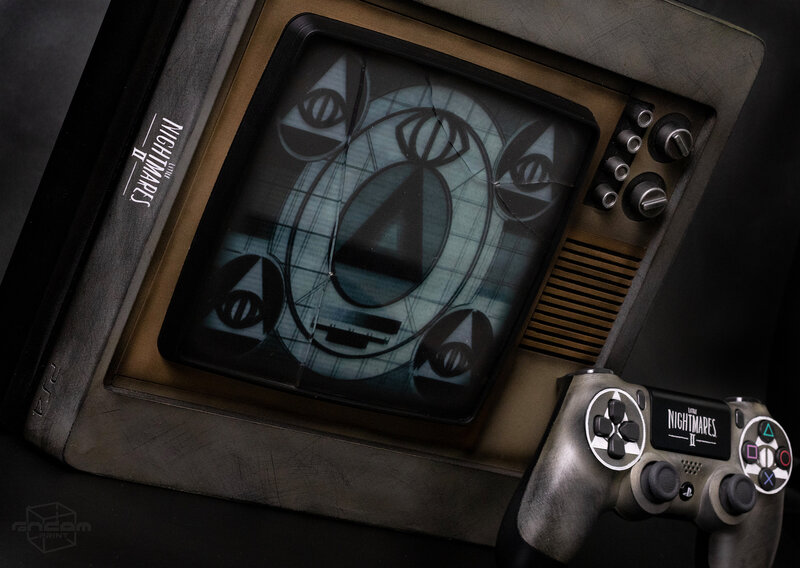 C'est également l'occasion pour nous de démontrer encore une fois le savoir faire locale. L'équipe Random Print au complet a collaboré avec Bandai Namco Entertainment pour confectionner cette Playstation 4 unique en son genre et tout droit tiré de l'univers du jeu !
Concept art : Random Print & Bandai Namco Entertainment
3D Team : Louis C. , Stéphane J. & Amandine D.
Cutting & Print technicians : Amandine D. & Louis C.
Crafting & Painting : Vadu Amka
Screen breaker : Louis alias Arthur C. King of the hammer

Playstation 4 non destinée à la vente. Object unique, promotionelle à gagner lors d'un concours organisé par Bandai Namco Entertainement Europe.

© 2010 - 2019 BANDAI NAMCO Entertainment Europe S.A.S

Retour aux sources avec cette personnalisation de Mega Drive en l'honneur du jeu de Bitmap Bureau, le très attendu Xeno Crisis.

Il s'agit d'un homebrew SEGA Megadrive qui a déjà pas mal fait parler de lui avec sa campagne Kickstarter. Et nous voilà embarqué, (à nouveau), sur du retrogaming pour le meilleur et pour le pire ! Découvrez dès maintenant cette console alien ultra limitée et qui ne manque pas de tentacules...

Je remercie mes cooéquipiers de guerre d'avoir assuré à mes côtés la conception de cette délicate petite machine mutante. ♥

Xeno Crisis sera disponible sur Mega Drive, Dreamcast, Nintendo Switch et Steam !
---
"Xeno Crisis is a new top-down arena shooter for up to 2 players that is best described as Smash TV meets Aliens! Run and gun your way through thousands of enemies spread over 6 areas as you attempt to discover the cause of the alien menace."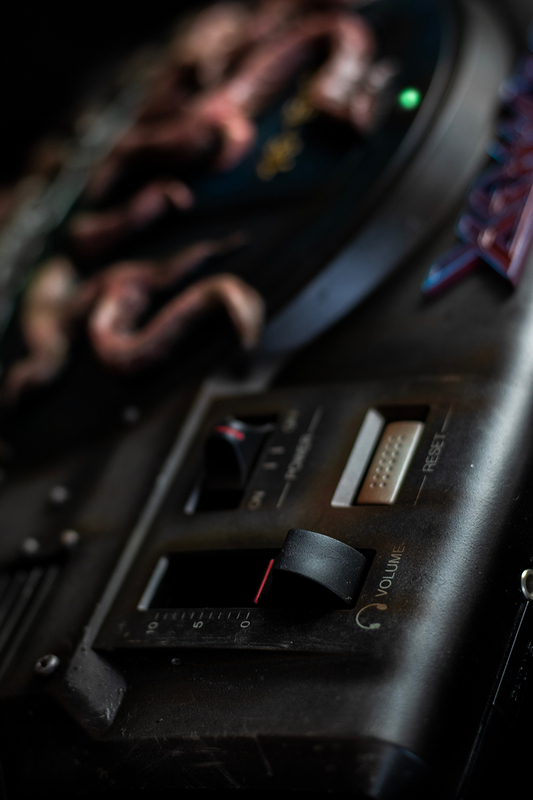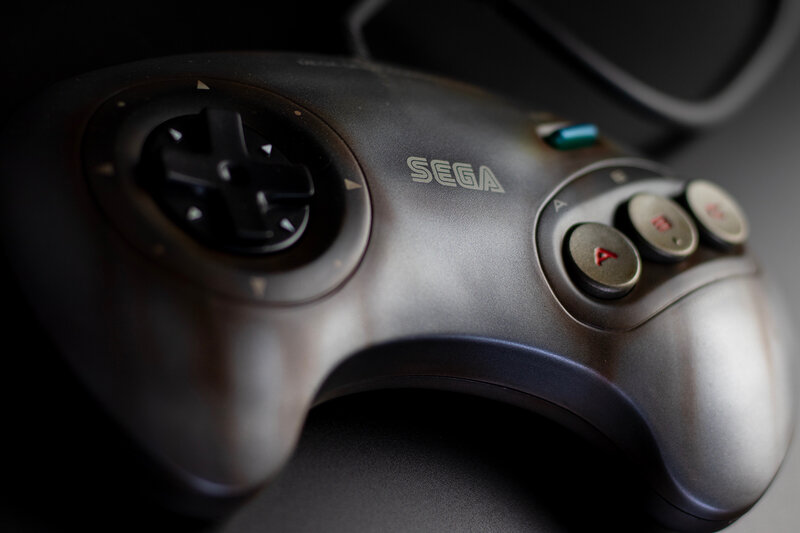 Une collaboration Random Print - Studio x Focus Home Interactive sur World War Z Game !

Que la horde soit lâchée !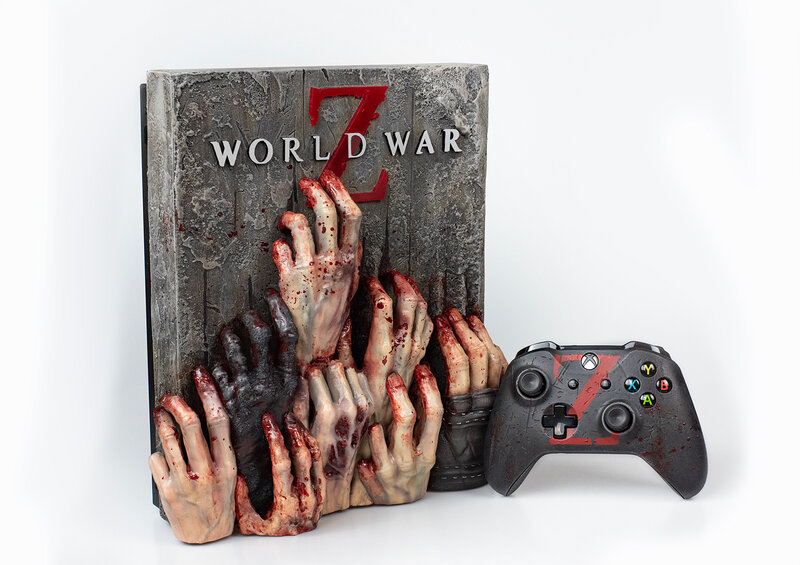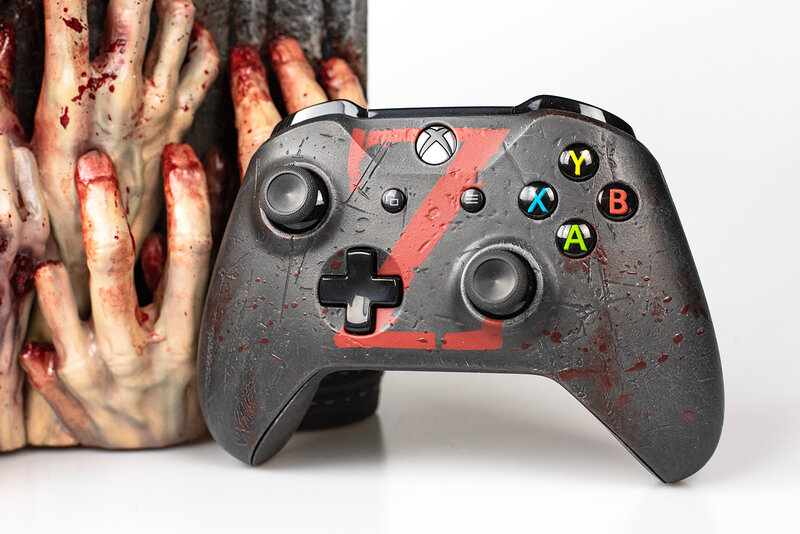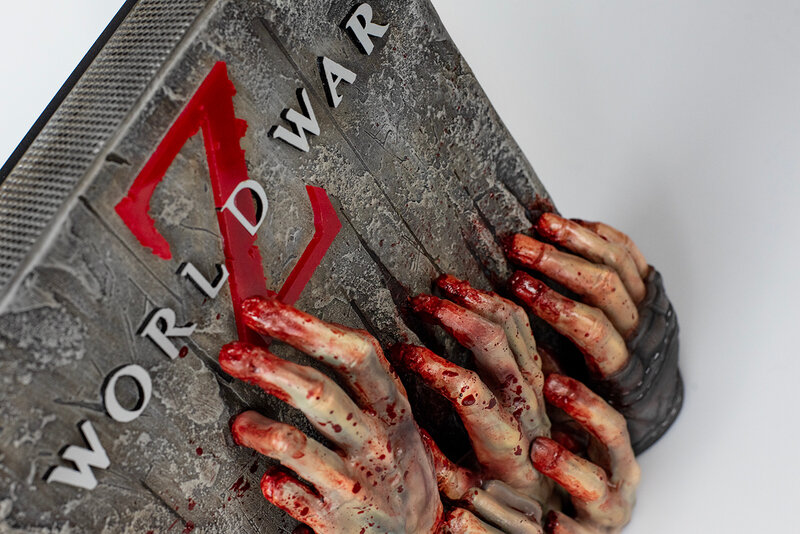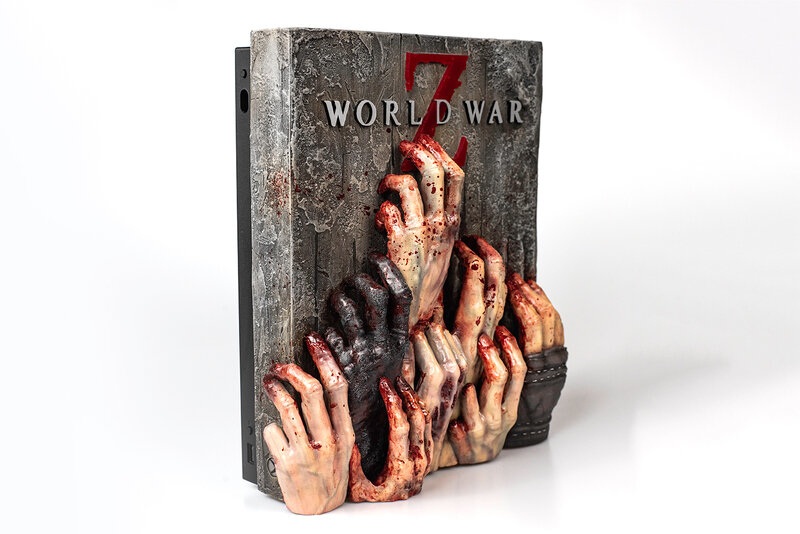 Concept art Random Print Studio
Scultp & settings : Stéphane J. - . Amandine D.
Technical : Louis C. - Amandine D.
Paint : Elsa R. - Vadu Amka
Assembly & texture : Elsa R. - Vadu Amka
Photography : Louis C.
Notre contribution à la sortie du jeu World of Tanks: Mercenaries (2018), avec mes partenaires de chez Random Print Studio.
La console "tank" (un peu tout terrain sur les bords faut-il le préciser?) au design rappelant celui du char Crazy Snake x Slapjack est une machine promotionnelle réalisée pour l'éditeur.

Penses-tu encore avoir de la place pour celle-ci dans ton meuble TV ?


© 2018 Wargaming.net Tous droits réservés. « Wargaming.net » et « World of Tanks » et leurs logos respectifs sont des marques commerciales et/ou déposées de Wargaming. « PS4 » est une marque commerciale de Sony Interactive Entertainment Inc.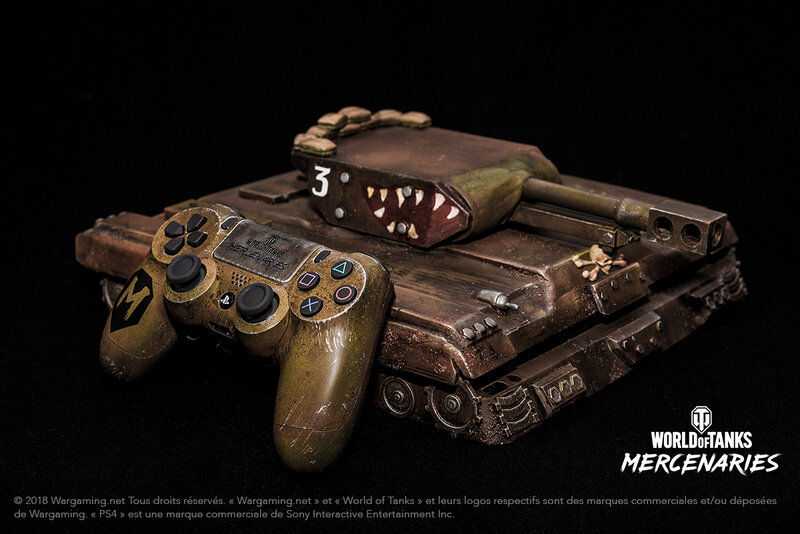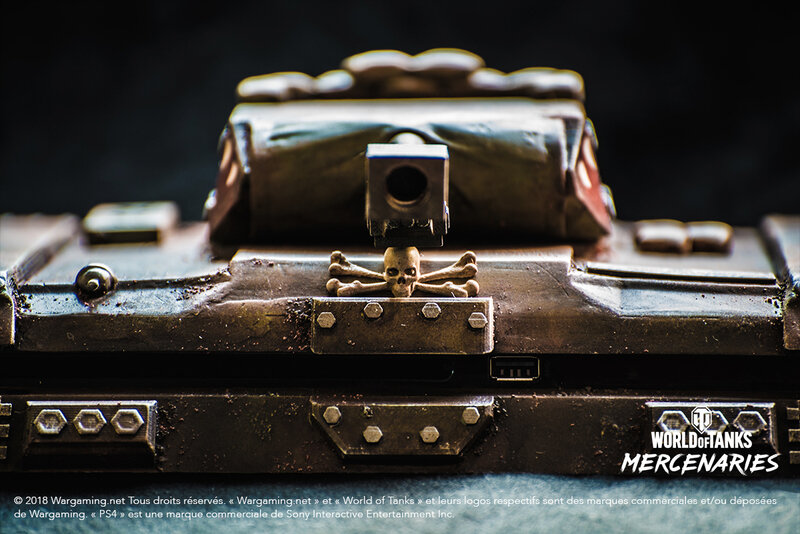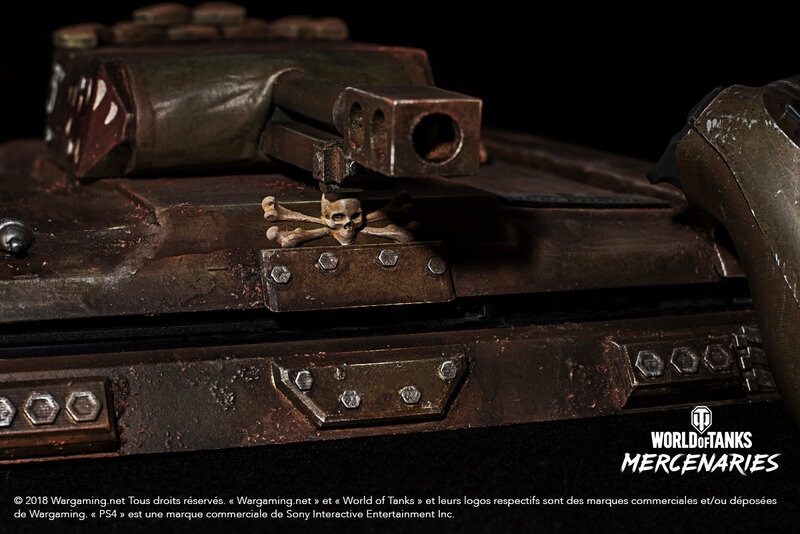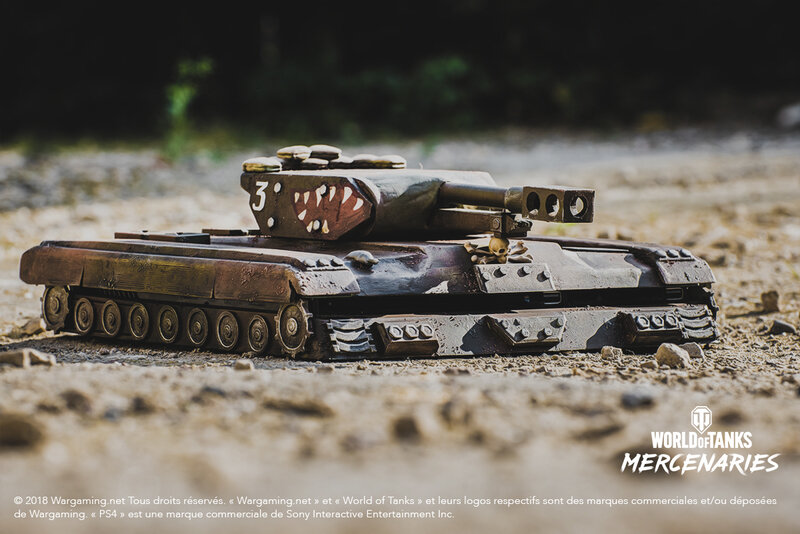 Il y a quelques mois, nous avons entamé une collaboration avec Activision sur la création d'une série de consoles au design spécial et rappelant les couleurs de Spyro le dragon ! Ses ornements aux pigments d'or et son dragon de crystal en résine teintée rajoutent un côté authentique à cette console de collection. Nous espérons qu'elle vous ravivera quelques souvenirs sur ce magnifique jeu de notre enfance !
Ce projet a été réalisé en Belgique avec la participation de Random Print Studio .


Et si elle était à gagner ? Ca serait encore plus cool non ?! :)
Et si on vous faisait gagner une PlayStation 4 Spyro exclusive by @VaduAmka ? pic.twitter.com/hx9mQlzfWj

— Micromania - Zing (@Micromania_Fr) 12 novembre 2018
#JeuConcours 🎁|À l'occasion de la sortie du jeu #SpyroReignitedTrilogy 🐲, tentez de gagner avec @Activision une #PS4 customisées aux couleurs de @SpyroTheDragon, avec @VaduAmka 🔥. Pour Participer ➡ RT + follow @Fnac 😀
>>https://t.co/AHWFCPWOd2 pic.twitter.com/xNLiKjooZu

— Fnac (@Fnac) 13 novembre 2018
Here is the DeLoreNes DMC-12.
I only made one for the OrdiRetro Retrogaming Association from France.
This is an exclusive machine for the Paris Games Week. You will be able to see the console exposed on their stand in the pavilion 3.
This curious machine keeps the appearance of a NES. But you'll need at least 1.21 gigawatts to turn it on.

Stay connected. It will soon be on sale to help the association realize its dream ... !

This project was made with Amandine from Random Print and for the PGW 2018

[EDIT]
La Nintendo NES "DeLoreNes" est maintenant en vente aux enchères et c'est pour la bonne cause ! OrdiRetro a besoin de vous pour la préservation et la culture du jeu vidéo !
Leur rêve ? Ouvrir un musée, la vente de cette machine est très symbolique car ils accordent également une grande importance à la place de l'art dans le jeu vidéo.
Pour les soutenir, vous pouvez soit essayer d'acquérir cet objet unique ou simplement partager cette vente à vos amis. Je compte sur vous
Faites une belle cagnotte !!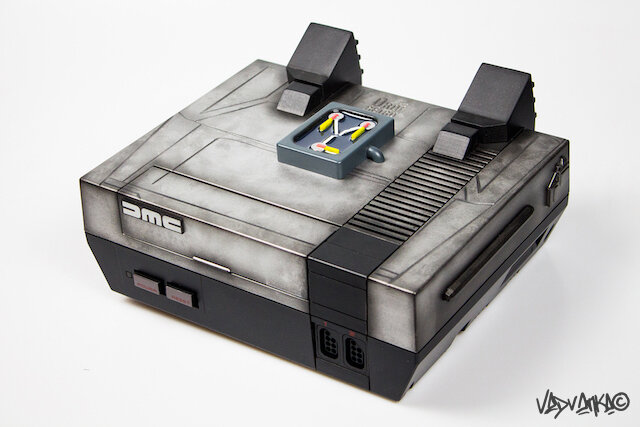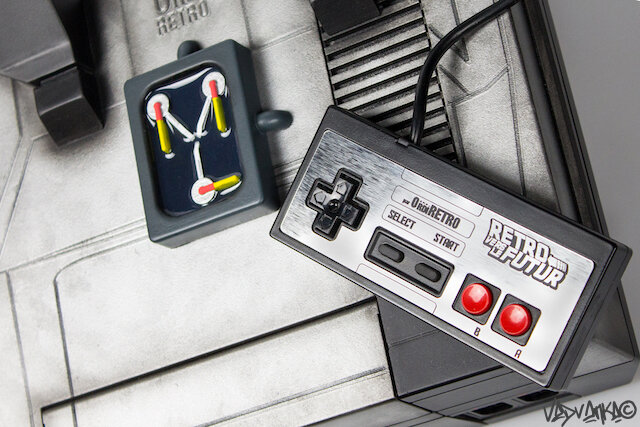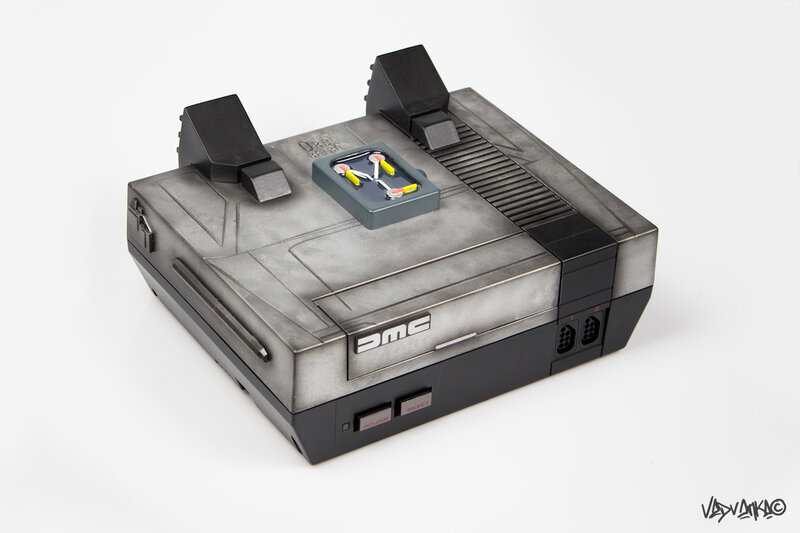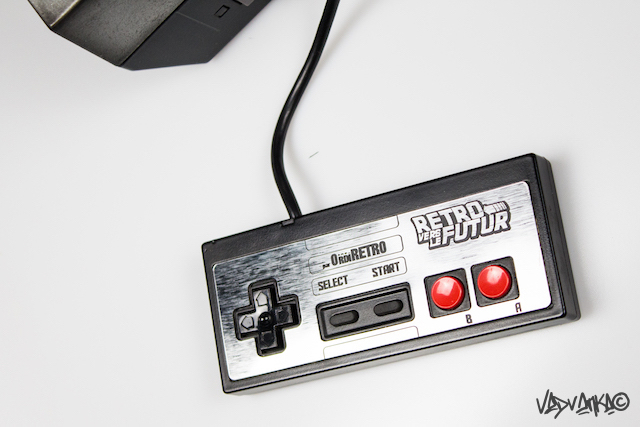 (2018)
GOLD Legendary 虹 [niji] // GameBoy cartridge customized
with acrylic and resin, epoxy (framed, 25 x 25 cm)
Only 5 pieces / Limited of 5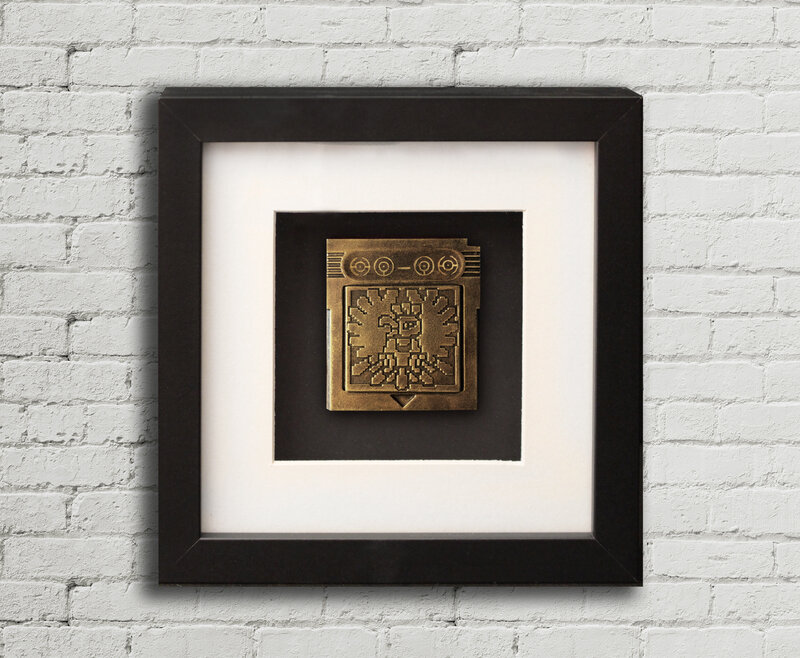 Realization on the theme of the famous game : Fortnite.
With your ticket for the LGX 2018 you can win this Playstation 4 Fornite!

Each visitor will be able to participate in a draw and have the chance to win this exclusive machine for the event.
Come and bring all your friends to this wonderful festival taking place for the 3rd time this year ! The largest exhibition in Luxembourg dedicated to Gaming and new technologies that offers this year for the 3rd edition an experience worthy of the biggest world events.

Not for resale / Promotional Only.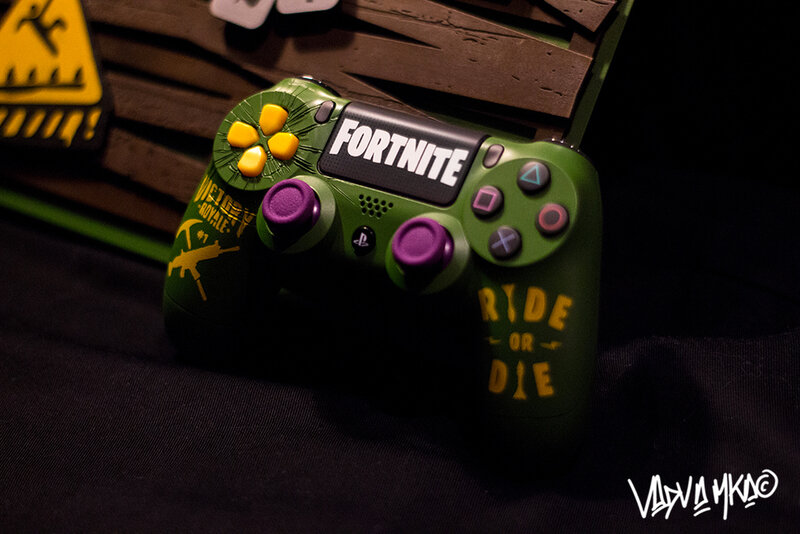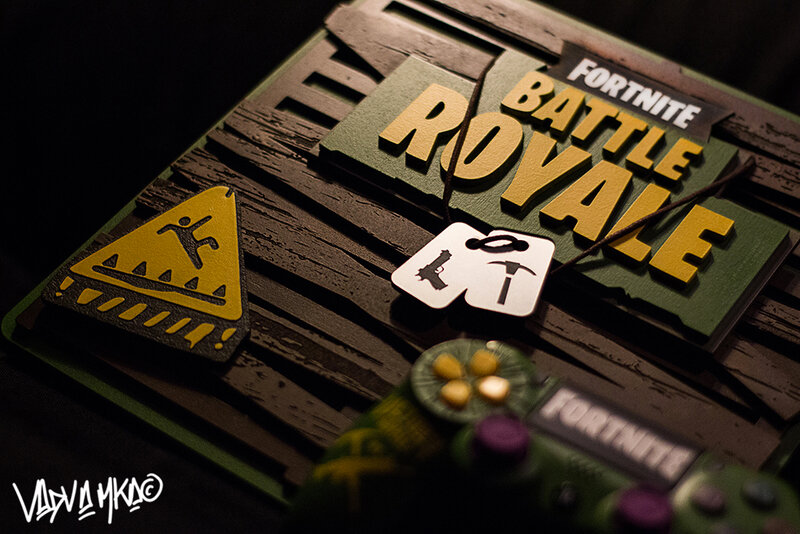 Un peu d'archéologie sur le blog en détérant ce projet d'il y a déjà 10 mois et que j'avais complétement oublié de vous présenter... Le temps passe BEAUCOUP trop vite !

Il s'agissait de ma première collaboration avec Activision Blizzard, Inc pour les Etats-Unis. Ils m'ont commandé en 2017, un cadeau pour les fans de Overwatch ! Une console XBOX ONE S Junkrat réalisée avec les recommandations et l'oeil bienveillant du staff d'Activision Blizzard US. C'était vraiment le projet parfait pour un calendrier de l'avant !

Pour me faire pardonner de ces 10 petits mois de retard, je vous montre quelques photos WIP dans mon atelier lors de la peinture d'un autre modèle de console Junkrat, elle aussi destinée à l'éditeur.
©2018 BLIZZARD ENTERTAINMENT, INC. TOUS DROITS RÉSERVÉS. Toutes les marques citées appartiennent à leur propriétaire.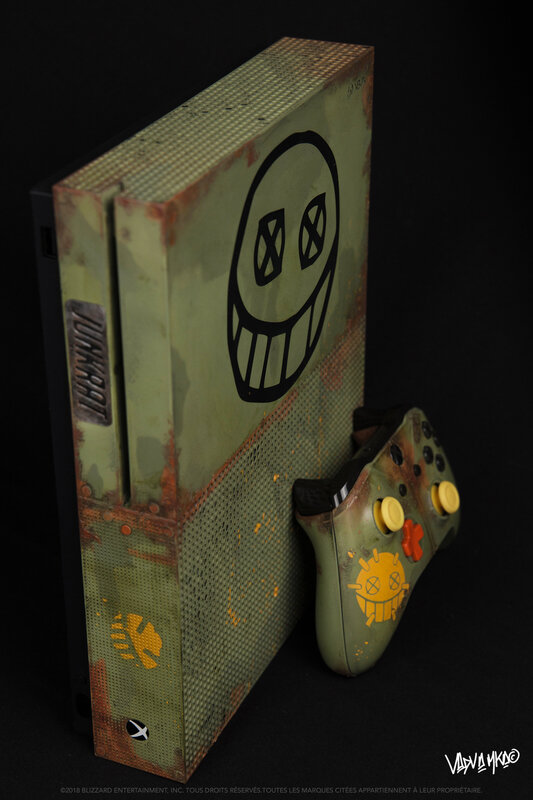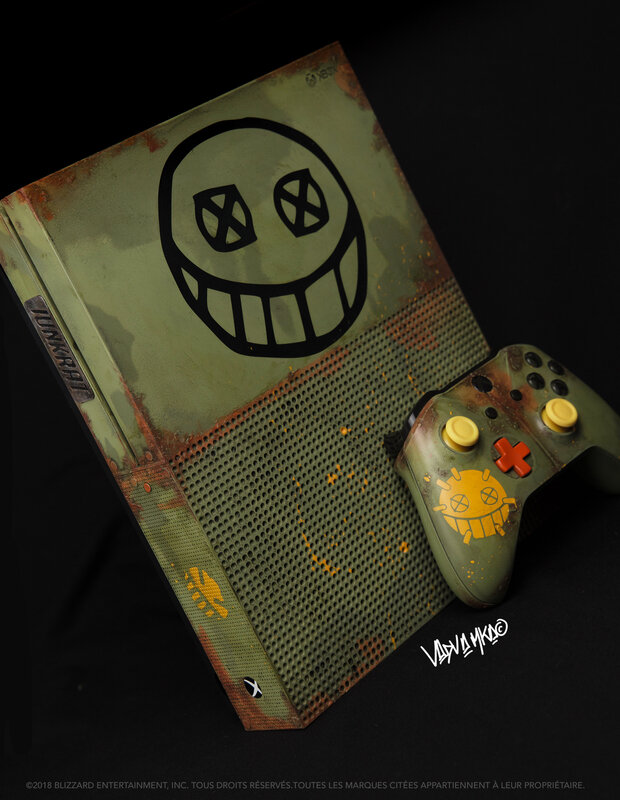 #HappyHeroDays! 12 prizes, 12 days.

DAY 6: Junkertown Xbox One S. RT to enter to win the sweepstakes!

📜 https://t.co/TlBppne8dV pic.twitter.com/uD0HJ6y9IA

— Overwatch (@PlayOverwatch) 16 décembre 2017