"Mutation" FrakenBoy, Cartridge on Canvas 24 x 30 cm
Signed and dated on the side


@Liège Retrogaming P"Art"y 14/12/2014
Game Boy Color en honneur du Pokémon N°175 : Togepi !
Petit bundle pack reprenant la première génération. (Oui, oui les cartouches sont comprises!)
Couleur de base signal white - Vernis mat UV
Retroéclairage du logo COLOR, N° de série d'origine.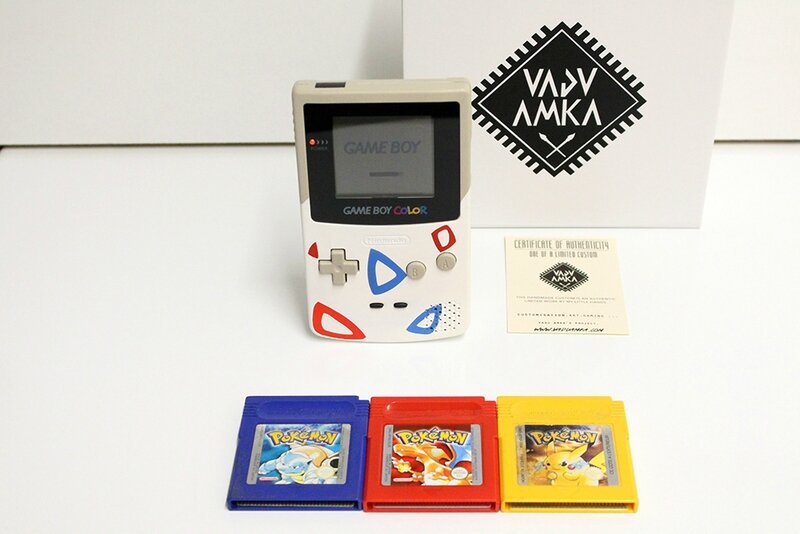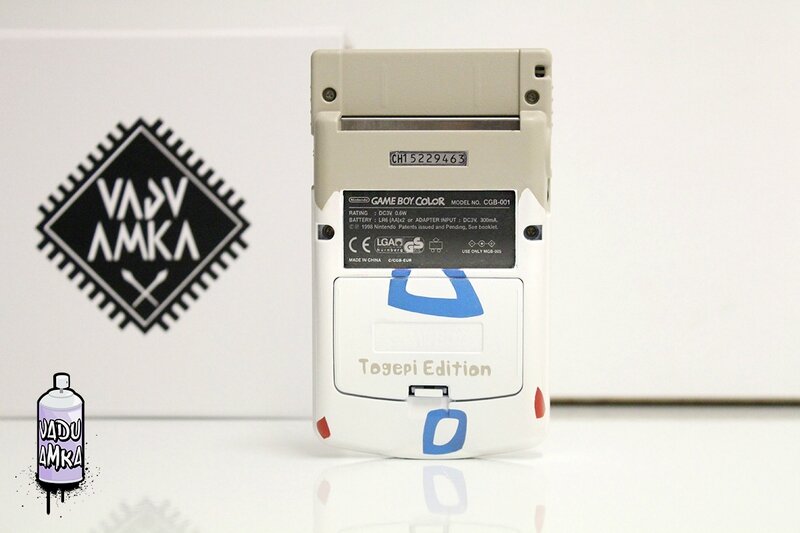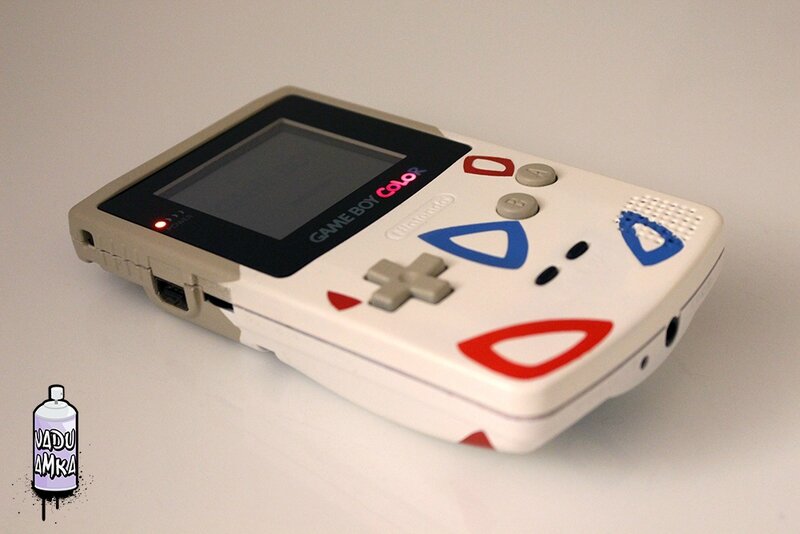 Nouvelle commande personnalisée pour une Belge! Une grande fan de la série Crash Bandicoot m'a demandé de réaliser une console à l'effigie du personnage principal. Je me suis inspirée des premiers niveaux du jeu dont « Jungle Rollers » et le menu en fin de partie, où viennent se fracasser sur la tête de Crash toutes les boites qu'on a oubliées.

Au départ, j'étais partie sur une console Aku-Aku avec le masque en relief sur une base rappelant la jungle. Mais le héros devait absolument figurer sur la console, ou un élément le rappelant (= l'orange). J'ai alors opté pour l'effet de vieux temple gris foncé / verdâtre avec pas mal de branches et quelques lianes. Un petit effet sablé à certains endroits et des crevasses. Les boutons Reset & Power sont en bois teinté. Des petites pierres sont disposées sur le Power pour rappeler un foyer de feu (level avec le sanglier et la première île). L'Eject est une boite de TNT vue du haut en bois de tilleul (handmade).

______________


New custom order for a belgian customer!
A huge Crash Bandicoot fan asked me if I could make her a console with the main character on it.
My inspirations came from the first game levels (such as « Jungle Rollers ») but also from the end- game menu (when all the boxes Crash forgot come and smash themselves into his face).
At first, I wanted to make an AKU-AKU console with the mask on it and the jungle for the background. But the hero (or something reminding him) had to be on the gaming system. So I finally decided to create an old dark grey and green temple effect with branches and creepers. I applied as well a small sandy effect on a few places . Both Reset and power buttons were covered with tainted wood. Tiny rocks were also placed on the power button to remind us a campfire (like the wild boar level and the first island). The eject button is a TNT wooden box, seen from above, made from basswood.


"Jungle Rollers is the second level of the first island in Crash Bandicoot. It is the first level in the game - and, by extension, the entire series - to feature a bonus round and TNT crates. It is also the first level in the entire series to require a colored gem. It was the level chosen to represent Crash Bandicoot in the first ever Playstation 'Demo Disc' known as 'Demo 1'. " crashbandicoot.wikia.com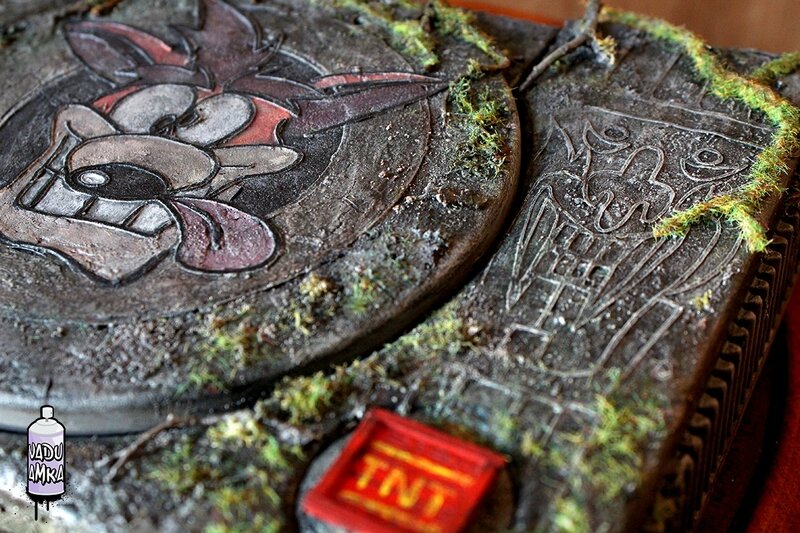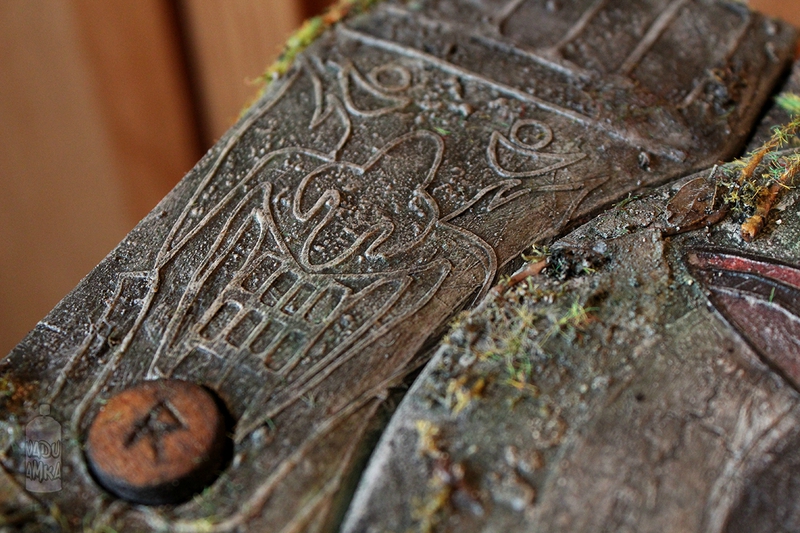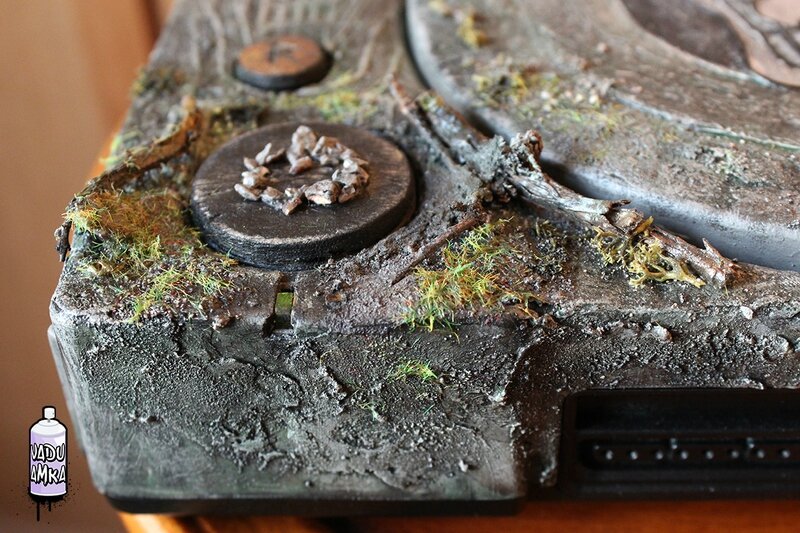 Vernis brillant, couleur choisi en fonction du Orbital Frame Jehuty dans Zone of the Enders.

Game Boy Advance (EU version) customized on the theme of Zone of the Enders: The Fist of Mars, the Konami game released in 2001 for Game Boy Advance.

Color of Orbital Flame Jehuty : metallic paint, glossy glazing, no backlighting

Customs consoles available online at KOCHI Gallery, here
Cette console est disponible en ligne à la galerie KOCHI Gallery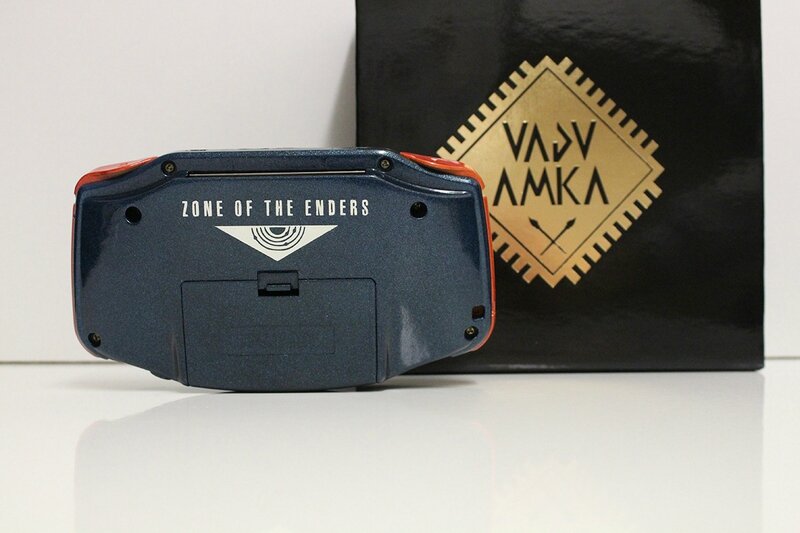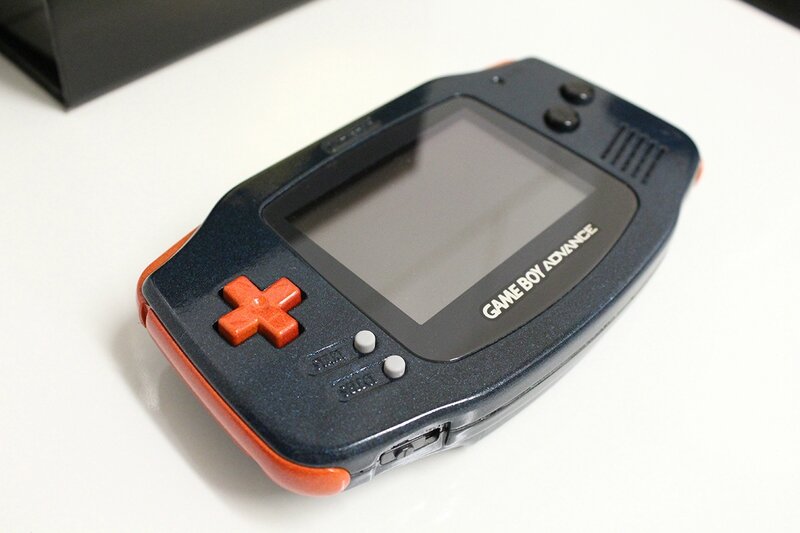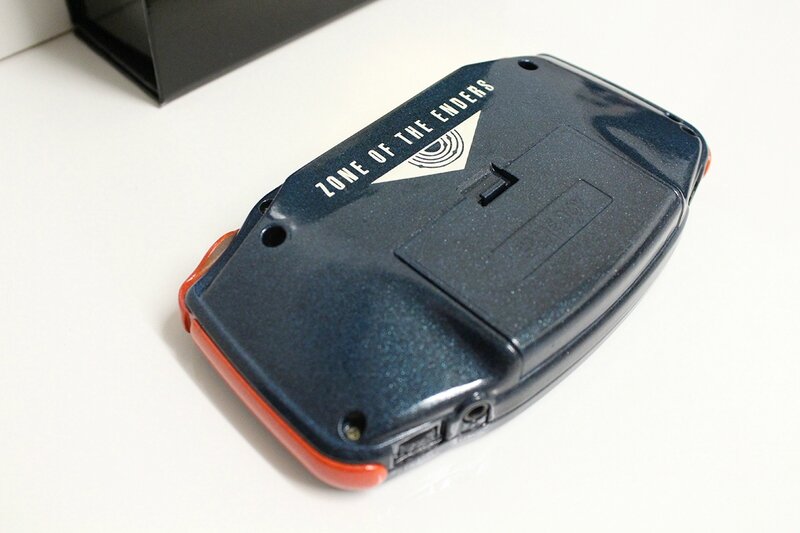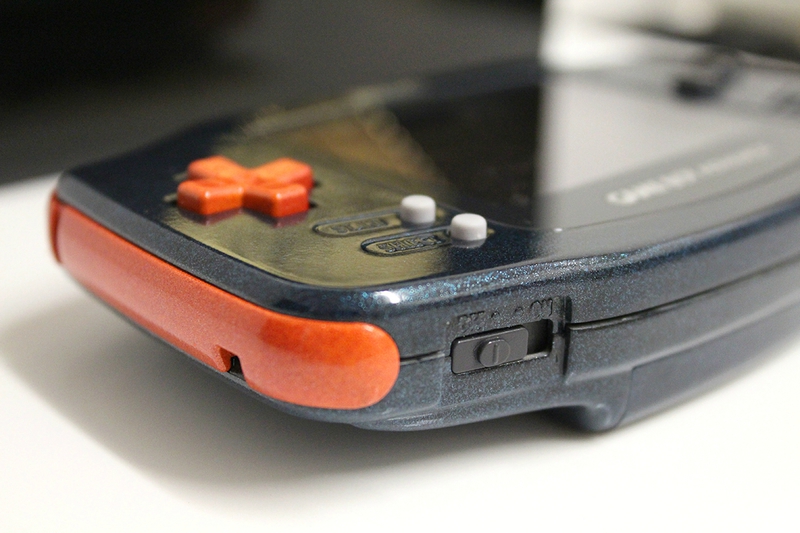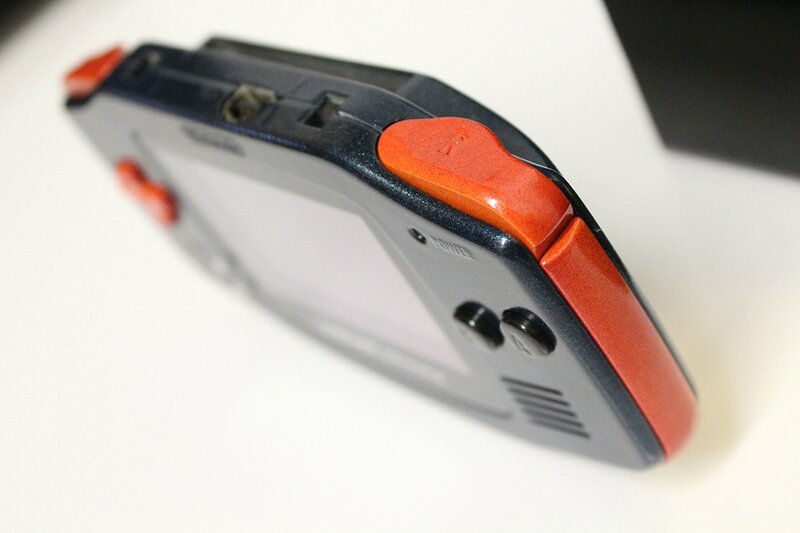 Review sur un projet déjà abordé DC SoA : Décembre -Janvier 2013

Je tenais à retravailler ce même thème mais d'une façon différente. Les textures sont plus abouties, la peinture est plus lumineuse dans les effets de matières et le logo plus fidèle. Il ne s'agit pas d'un N°2 mais bien d'une nouvelle console avec une nouvelle approche des techniques.

I really wanted to use the « Skies of Arcadia » theme one more time but in a very different way.This time, I have improved the textures, the materials effects are brighter on the paint and the logo is more accurate.That is definitely not a second one but a reboot with a different technical approach

SCPH-5502 BIOS 3.0 1997-01-06 PAL

Reboot PS1 Oddworld project x Steampunk
Vernis brillant, patine bronze, effet brossé et oxydé.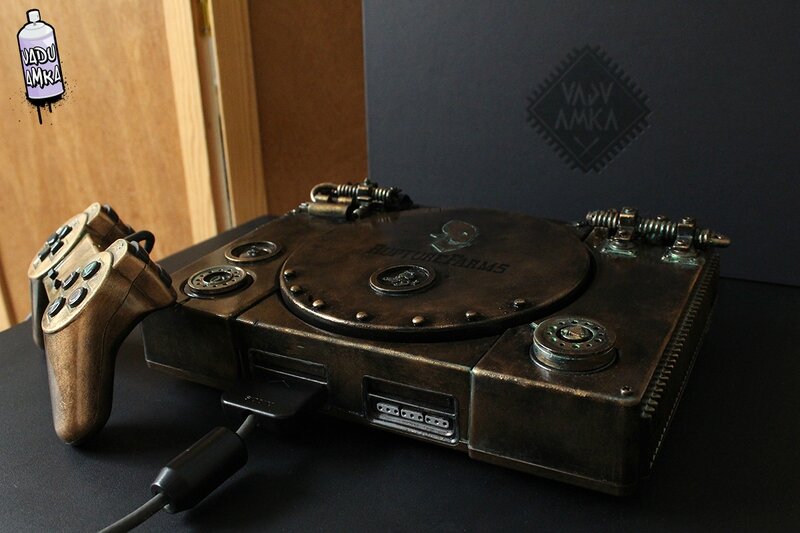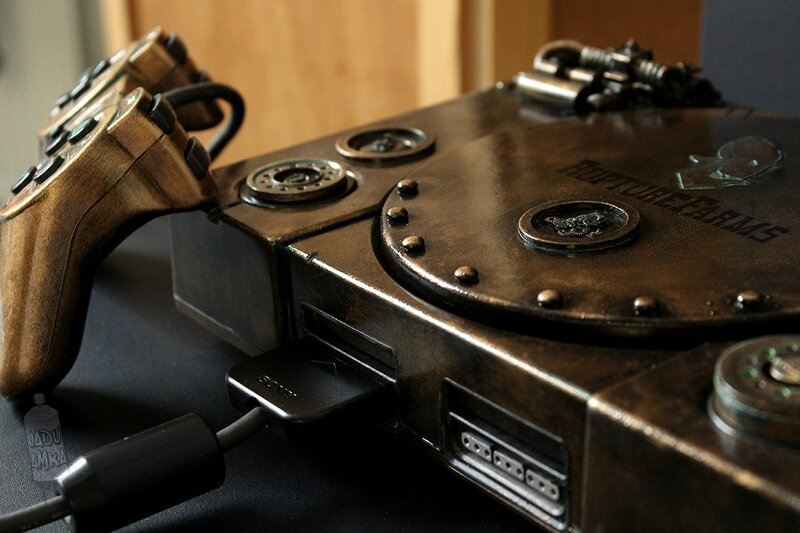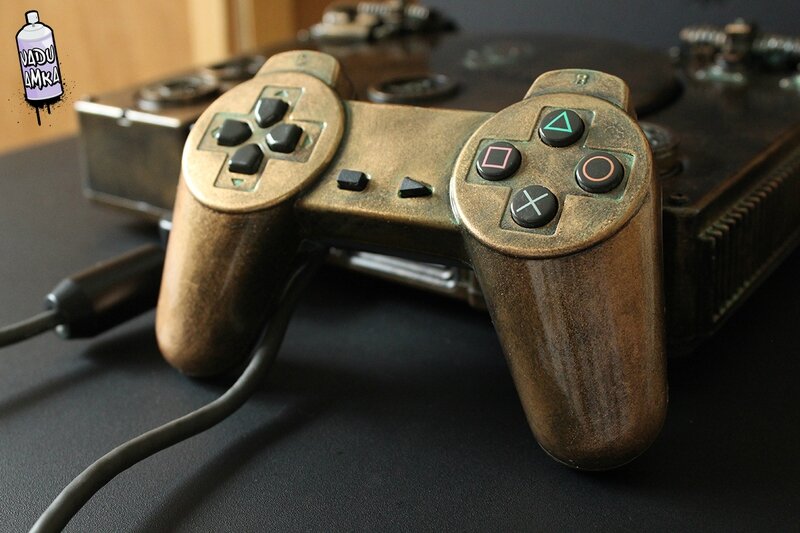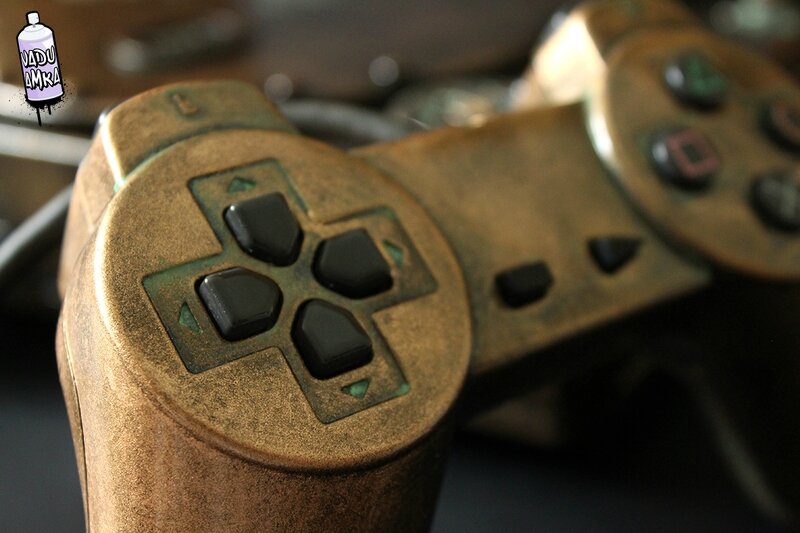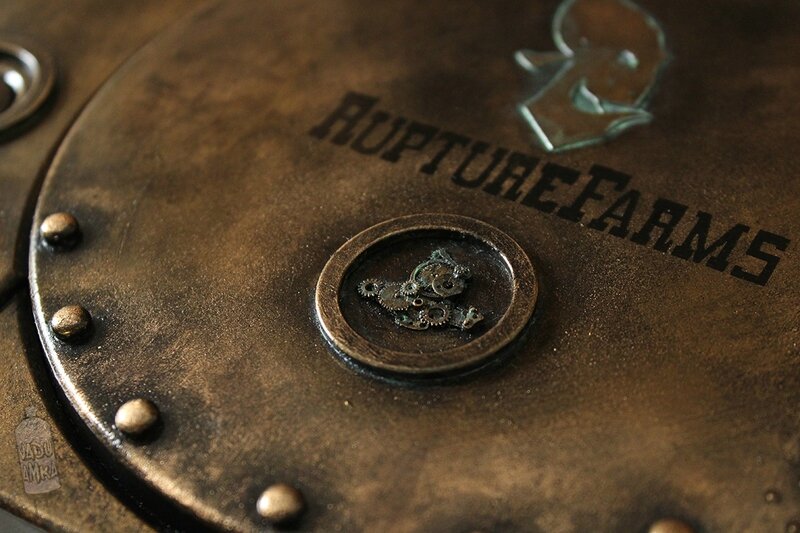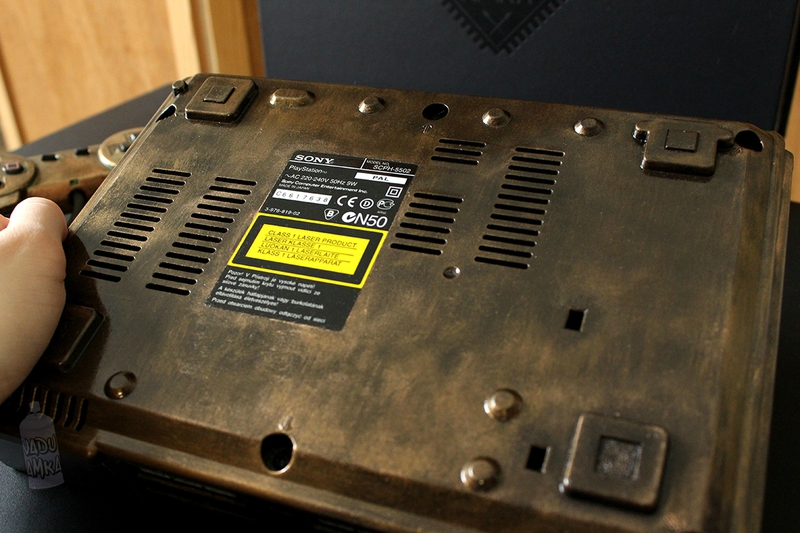 Console réalisée pour Fred (Sparadrap), acteur de la web-série Noob, grand fan de la série Castlevania. Ce dernier a fait le souhait ultime de posséder une Super Nintendo unique et « of the dead » évidemment !
Débutée durant le mois d'avril après de longues soirées de délibérations et de décisions cruciales… C'est au final le château de Dracula qui se dessine sur la partie centrale de la console. Choix de quelques éléments emblématiques ou faisant un clin d'œil à la saga : cercueil, croix, chaînes, fouet, squelette, bois, dorures, pierre, et décor vampirique.
Easter Eggs cachés sur la manette (3) : rapide et agile, il apparaît dans Dracula X, Symphony of the Night, Circle of the Moon…
Les traces d'un objet perdu ou arraché sont visibles. Peut-être les restes d'une lutte acharnée ?
---
Console made for Fred (Sparadrap), actor in the Noob web-serie and a Castlevania's big fan! He's made a wish to own a unique Super Nintendo and " of the dead" naturally!
Started in April, after long evenings of negociations and crucial decisions… Finally it's Dracula's Castle that's designed in the central part of the console. Some emblems of the serie have been chosen: coffin, cross, chains, whip, skeleton, wood, gilding, stone and vampire decoration.
Hidden Easter Eggs (3) : Fast and agile, he appears in Dracula X, Symphony of the Night, Circle of the Moon… Marks of a lost or snatched item are visible. Maybe the rests of a bitter fight?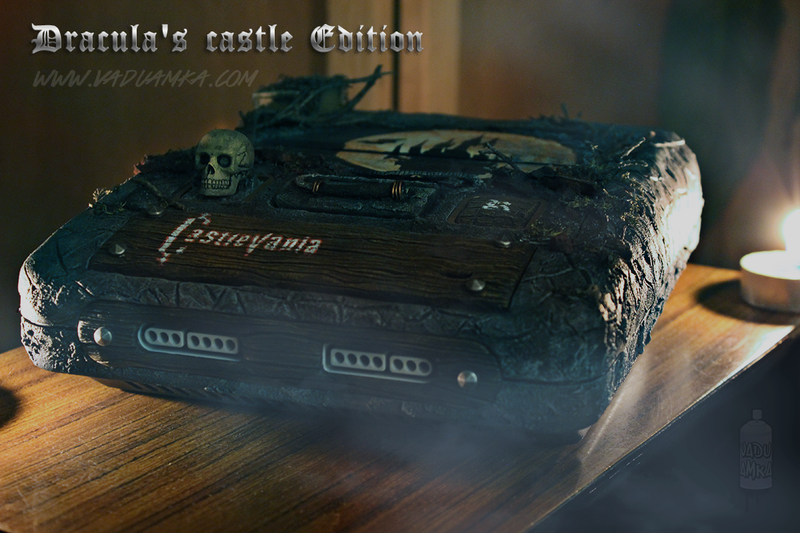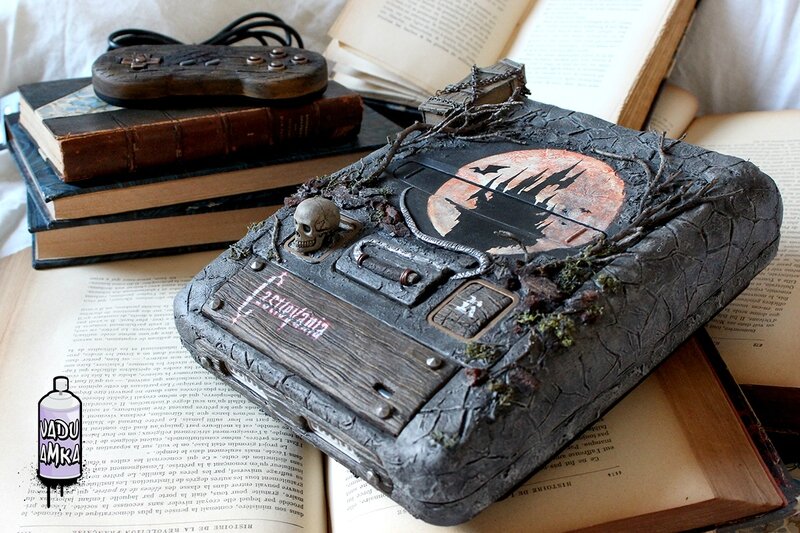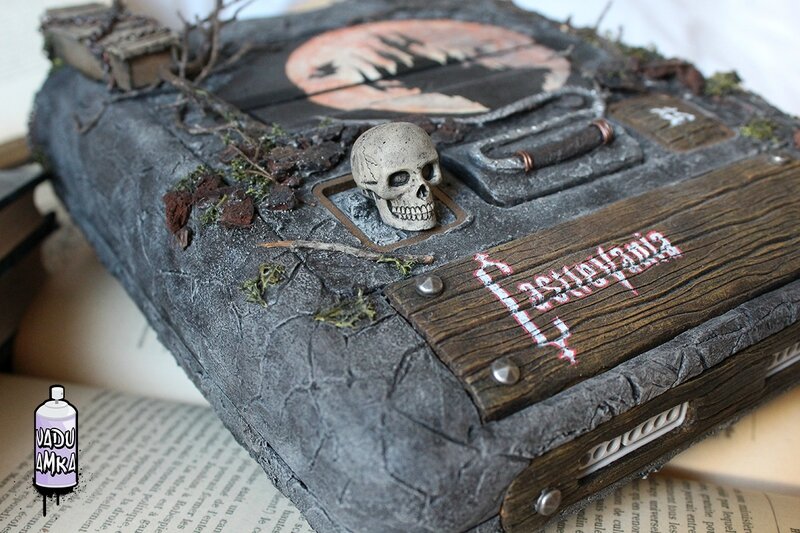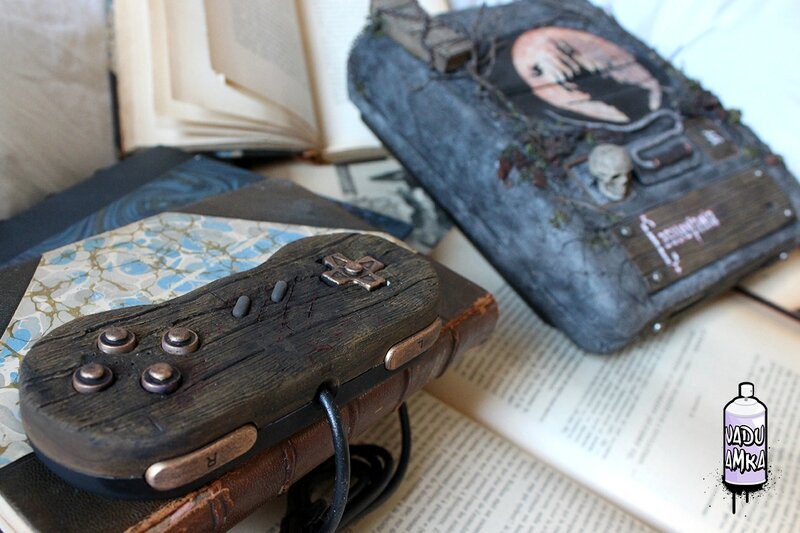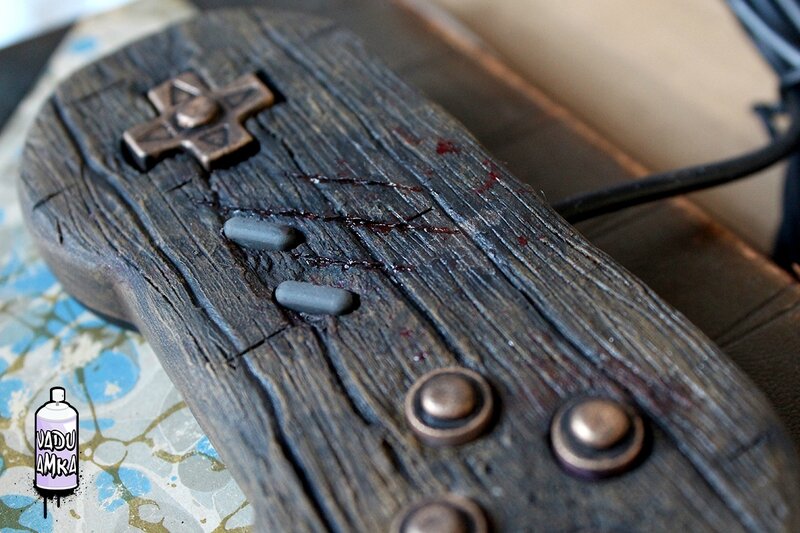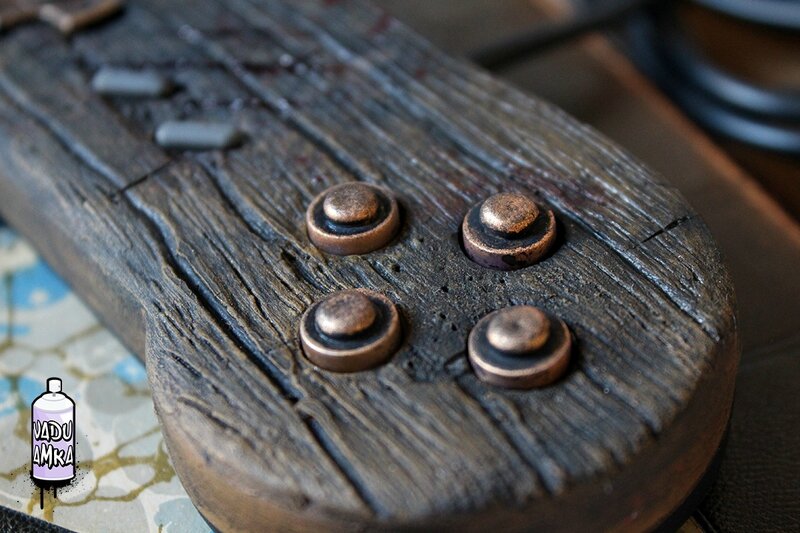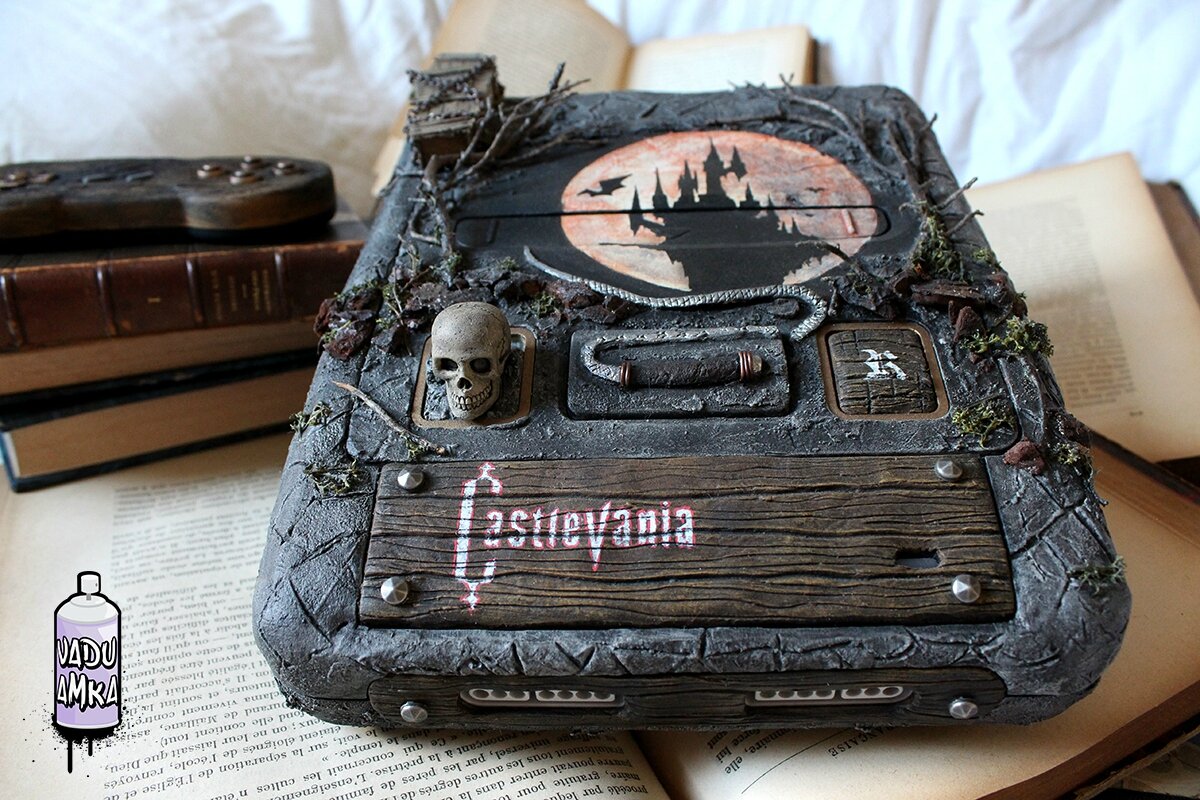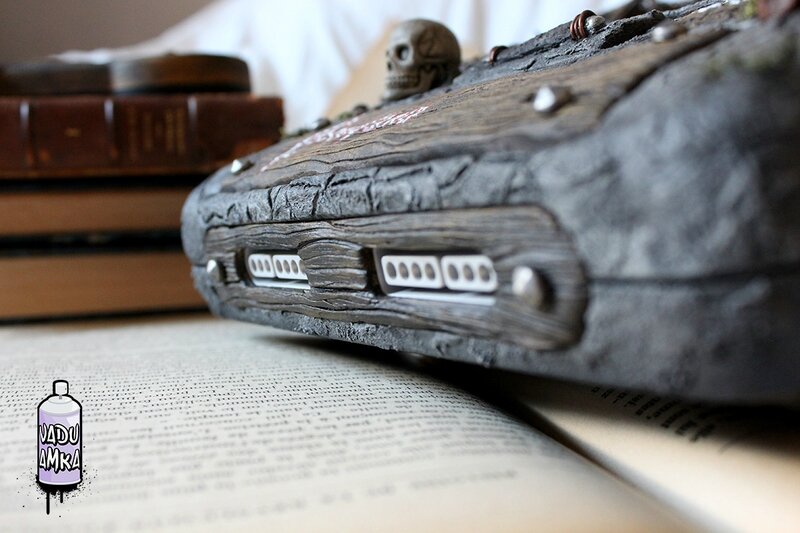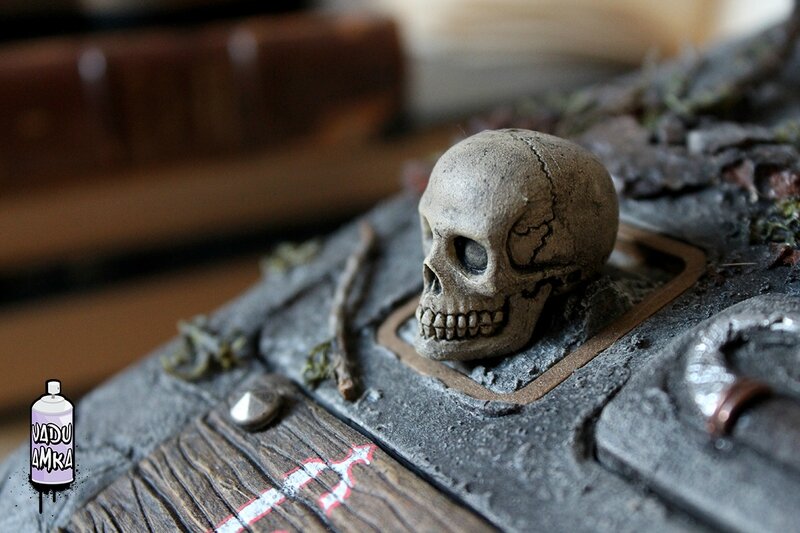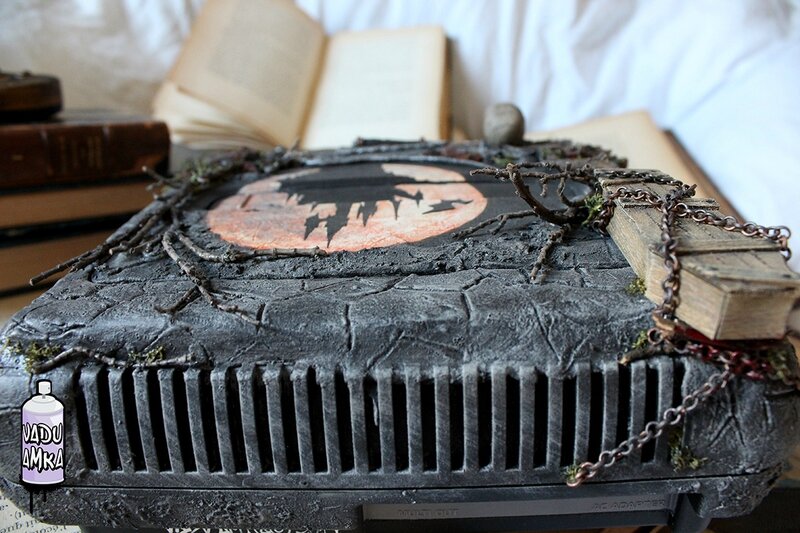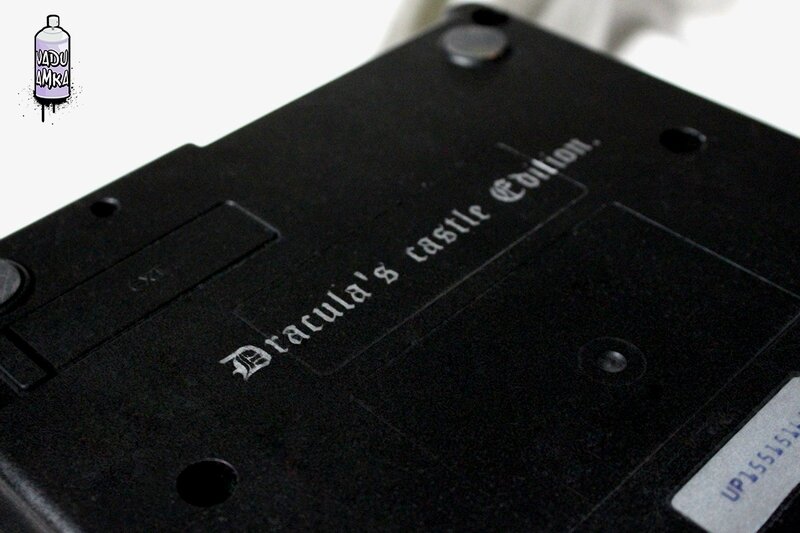 Résultat final :



Remerciements à Sam et Alex, qui sont toujours de bon conseil.
Mention spéciale au Shamman de la résine qui m'aide bien souvent, même à distance !
Et à ma traductrice ;_;...
Cartouche Game Boy originale, modelée et sculptée à la main.

Inspiré d'une publicitée de Donkey Kong Country 2, j'ai réalisé le plus fidèlement possible une reproduction de la GBA SP sur ce même thème.
La console fonctionne parfaitement et est jouable. Elle était en exposition à la Retro Made in Asia @NamurExpo. Elle est entièrement sculptée à la main, certaines parties remoulées (produits: résine, enduit gras, sculpey, acrylique... )

Détails : écran AGS 001 "frontlight" , modèle européen. Touches directionnelles en bambou.
La console est en position ouverte et n'est pas prévue pour se fermer.
Dimensions : 15,5cm x 8cm.
Poids : 180gr
---
Inspired by an old Donkey Kong Country 2 advertisement, I made as accurately as possible a GBA SP reproduction on this theme.The console works perfectly fine and is totally playable. It was shown on exhibition at the Retro Made In Asia @NamurExpo.The design is entirely handmade carved, some parts has been remolded with the following stuff : resin, bold coating, sculpey , acrylic,...
Details : AGS 001 screen "frontlight", european model. Directional buttons are made of bamboo. The console is in it's open position and it isn't intended to close it as an artistic choice.
Dimension : 15.5cm x 8cm and weight : 180gr
↓ Not the original advertisement .

And yes, it works!

Review 2015


Après quelques modifications et retouches, les trajets des conventions et expositions à répétition ont peu à peu fragilisé la coque (Surtout un voyage en avion). J'ai profité de l'été et de son premier anniversaire pour refaire une partie de la peinture et remodeler les touches. La voilà à nouveau neuve!
Dimensions : 30x30cm Profondeur : 3,5cm
Acrylique et bombe sur toile , 3 modèles uniques , signés.
Toiles disponibles en ligne chez KOCHI Gallery, cliquez ici .
Paintings available online at KOCHI Gallery, here.