We made this incredible console for Asobo Studio and Focus Home Interactive editor.
Realized in a few weeks. The XBOX ONE X represents a scene from the game that we revisited with our team Random Print.
We are very proud to have contributed to the creation of this project.
Time of realization: 120h

Concept art by Random Print x Focus Home Interactive
Scultp & settings : Stéphane J. - . Amandine D.
Technical : Louis C. - Amandine D.
Paint, texture & assembly : Vadu Amka
Photography : Vadu Amka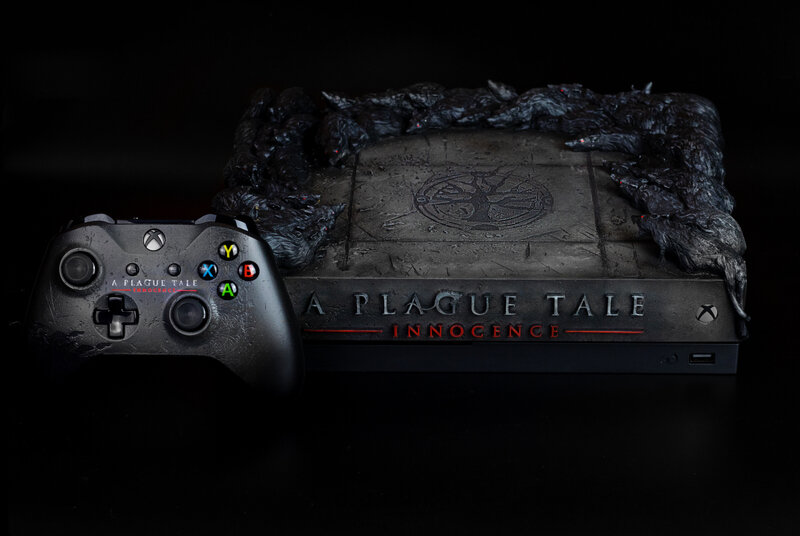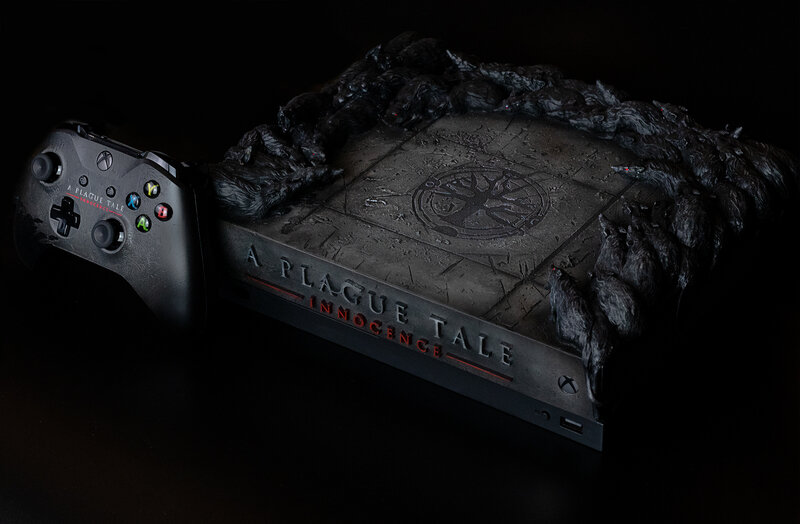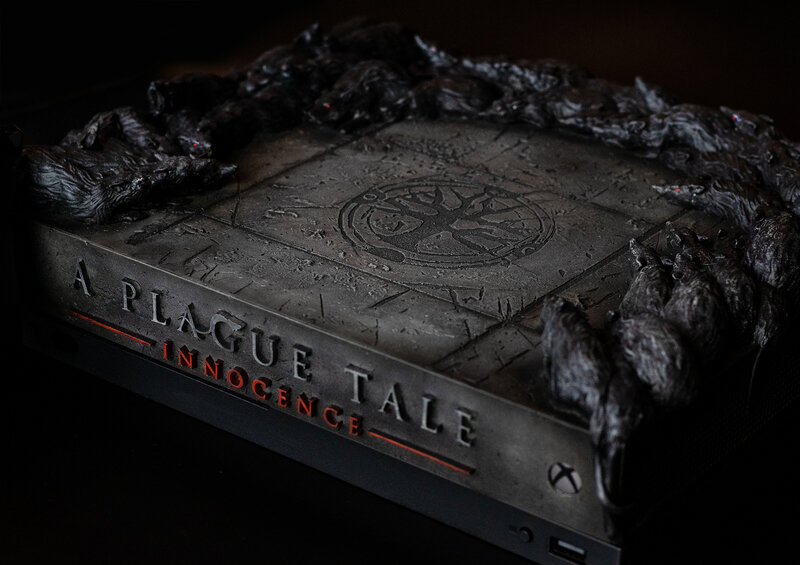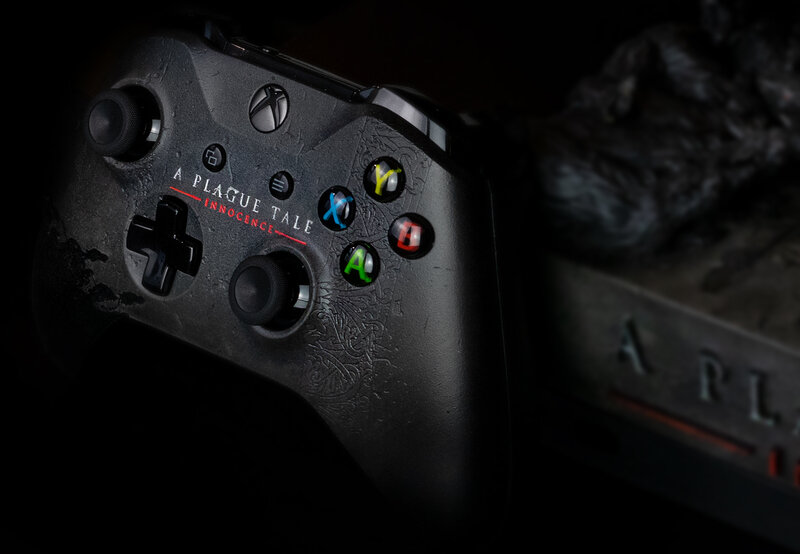 Kaijū 怪獣 : The Monster - Limited of 10 (2019)
Pre-Orders / Précommandes
Mixed media.
Available in 42x60cm :
Normal = Plastic support 3 mm
Limited quantity (10)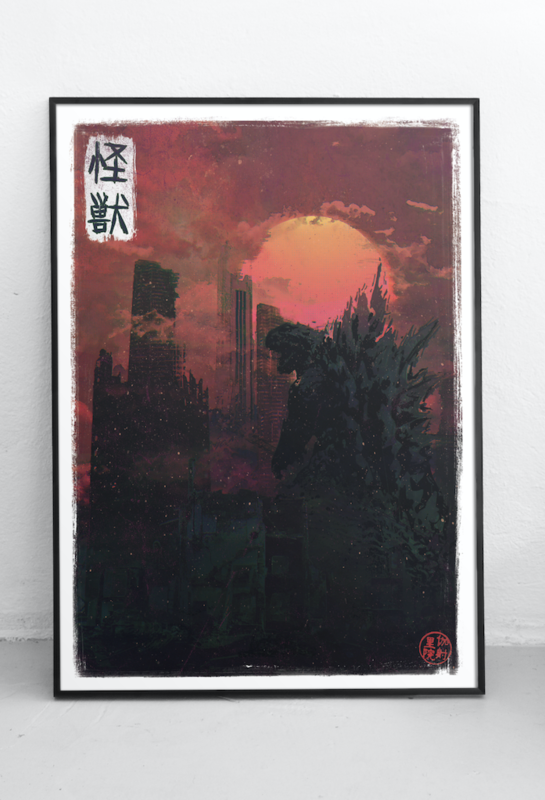 Une collaboration Random Print - Studio x Focus Home Interactive sur World War Z Game !

Que la horde soit lâchée !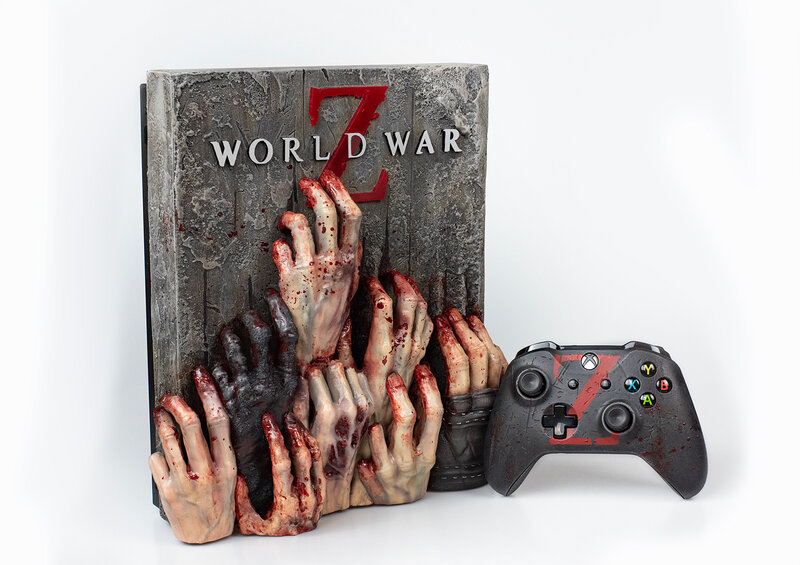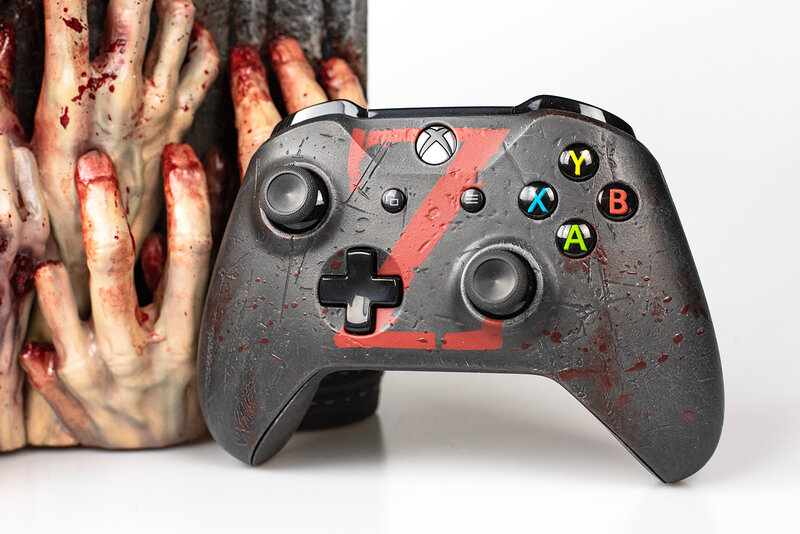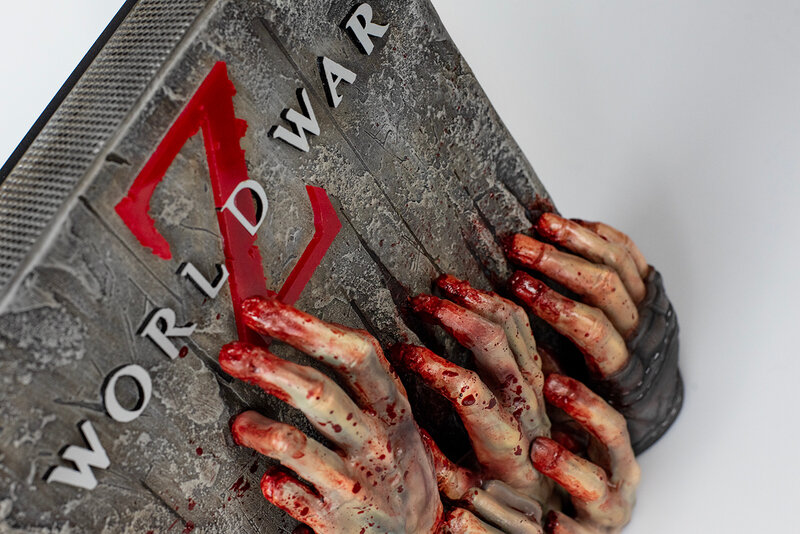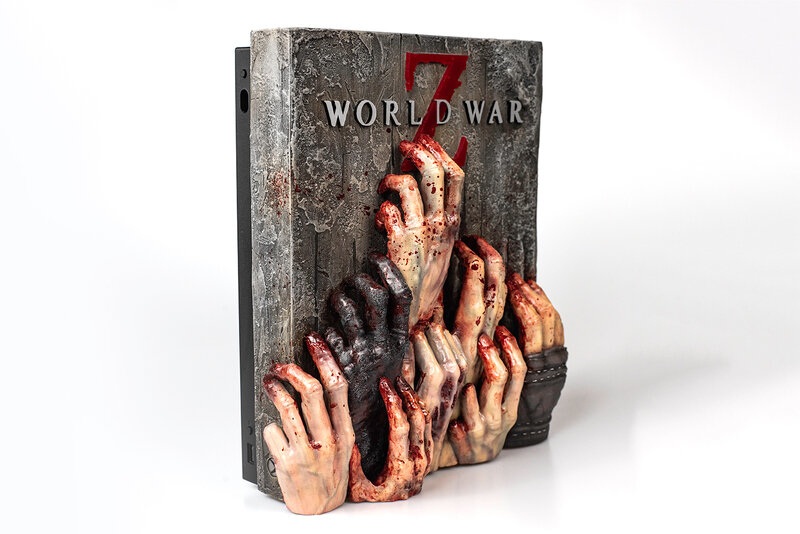 Concept art Random Print Studio
Scultp & settings : Stéphane J. - . Amandine D.
Technical : Louis C. - Amandine D.
Paint : Elsa R. - Vadu Amka
Assembly & texture : Elsa R. - Vadu Amka
Photography : Louis C.
Kingdom Hearts Playstation 4 Slim : Sora.

Golden paint, matte finish.
This unique copy, is intended for the Benelux.
But you can win it through Smartoys stores!

Promotional console not for resale.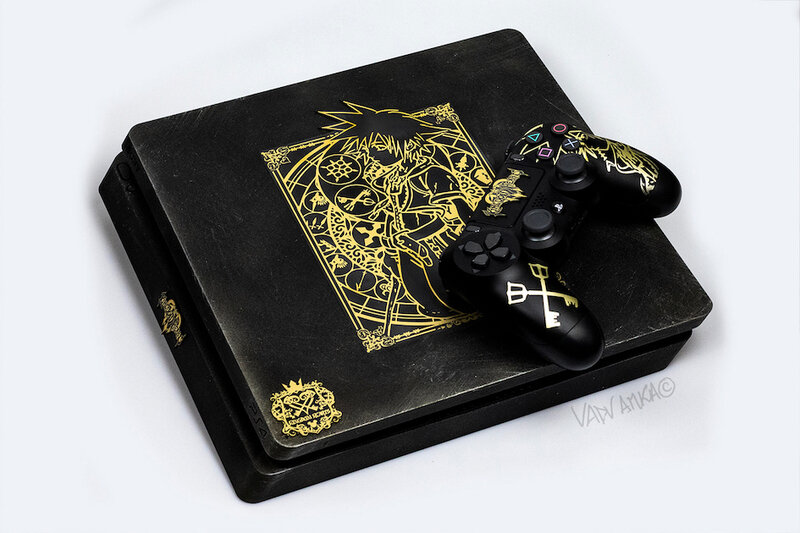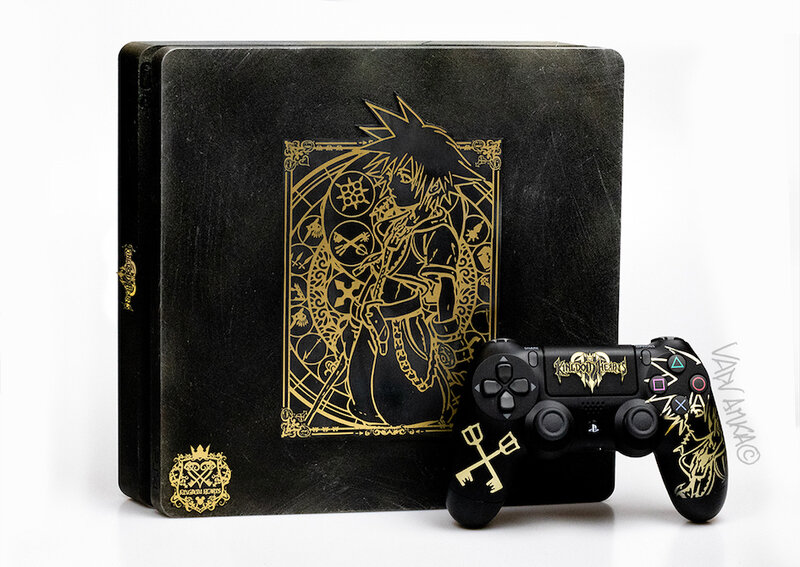 Notre contribution à la sortie du jeu World of Tanks: Mercenaries (2018), avec mes partenaires de crimes Random Print Studio.
La console "tank" (un peu tout terrain sur les bords faut-il le préciser?) au design rappelant celui du char Crazy Snake x Slapjack est une machine promotionnelle réalisée pour l'éditeur.

Penses-tu encore avoir de la place pour celle-ci dans ton meuble TV ?


© 2018 Wargaming.net Tous droits réservés. « Wargaming.net » et « World of Tanks » et leurs logos respectifs sont des marques commerciales et/ou déposées de Wargaming. « PS4 » est une marque commerciale de Sony Interactive Entertainment Inc.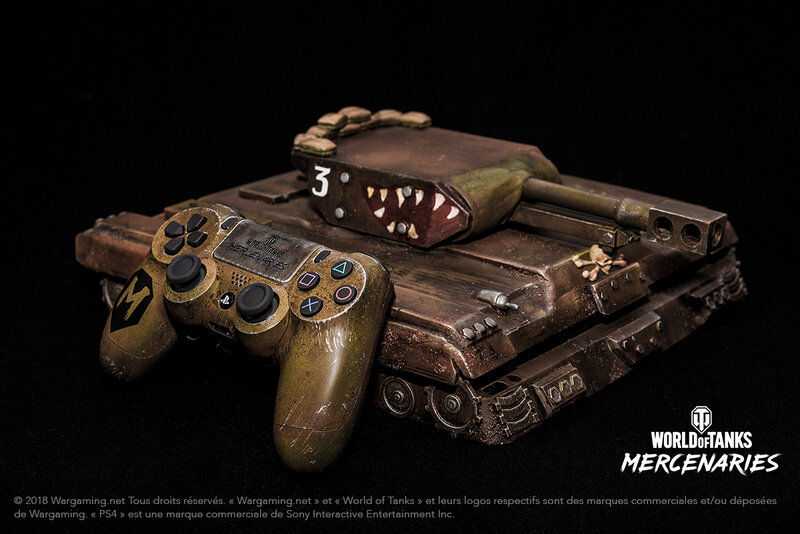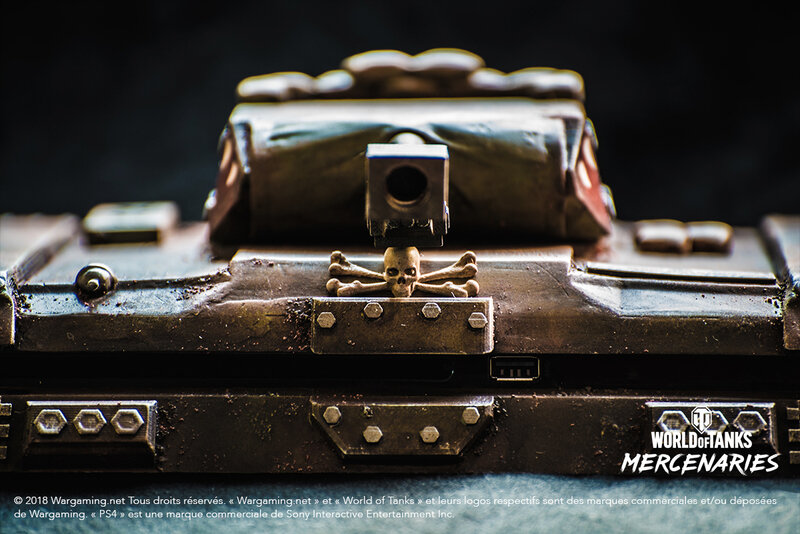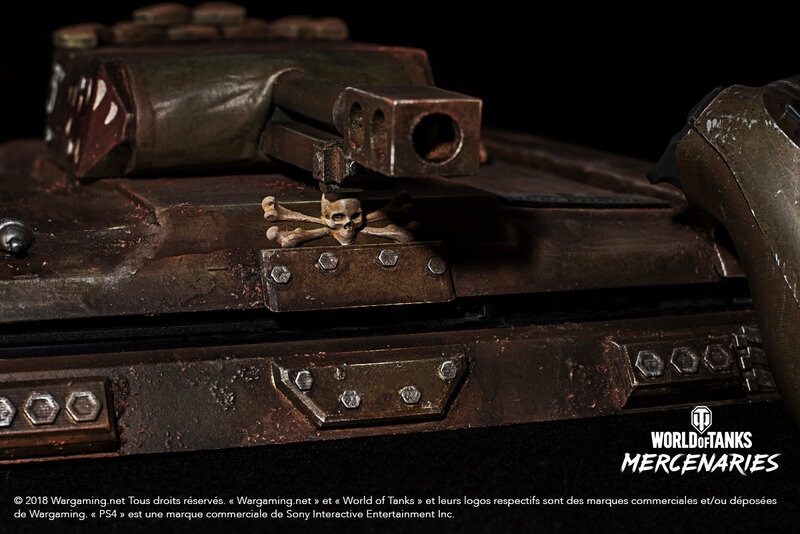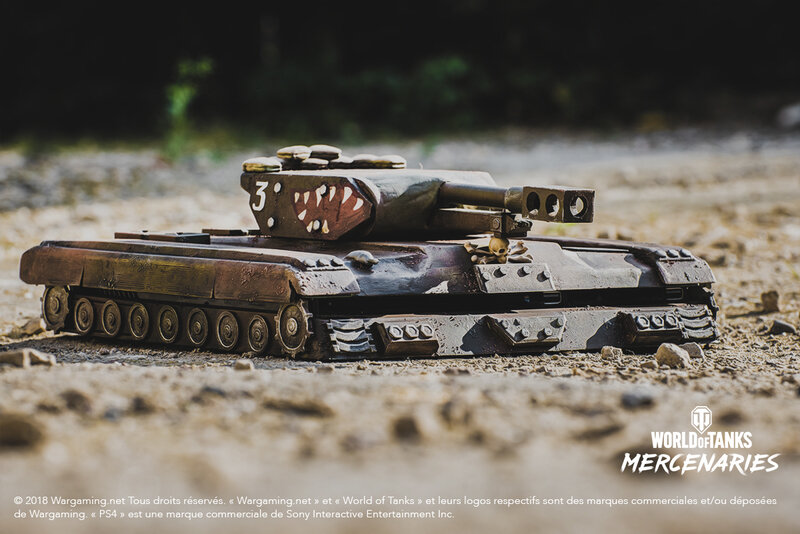 Controller realized for an event during the release of the game.
Unique creation for the Benelux. (via @Smartoys)

Promotional controller, not intended for sale.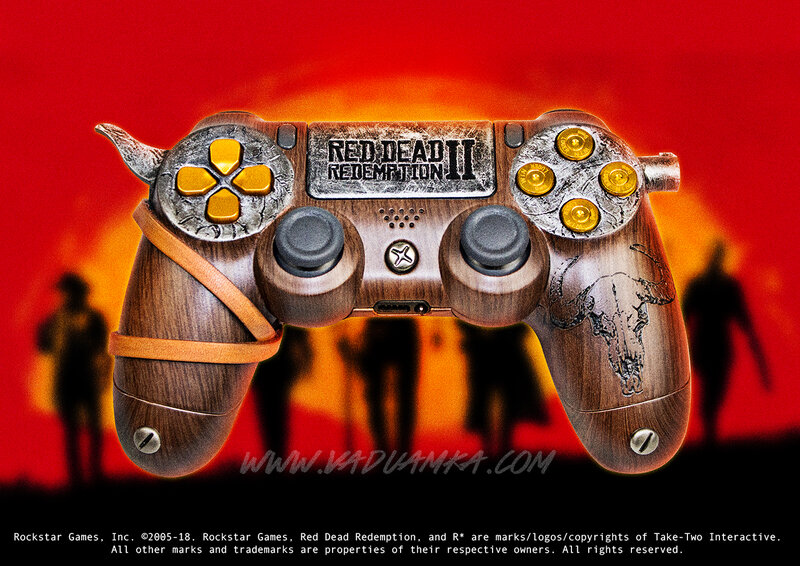 XBOX ONE X - SHELTER // FALLOUT 76
Our Future Begins,
Parce qu'on aime bien raconter une histoire avec des consoles qui ont du vécu; cette fois on transforme la XBOX ONE X en shelter (abri) post-apocalyptique pour la sortie de Fallout 76. Un peu rouillée ? Elle reste jouable et sobre pour une prise en main optimale durant votre séjour dans l'abri 76.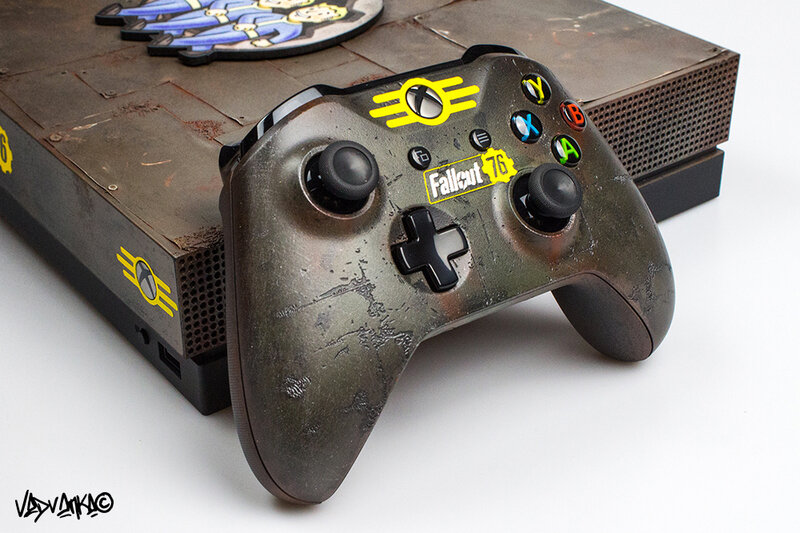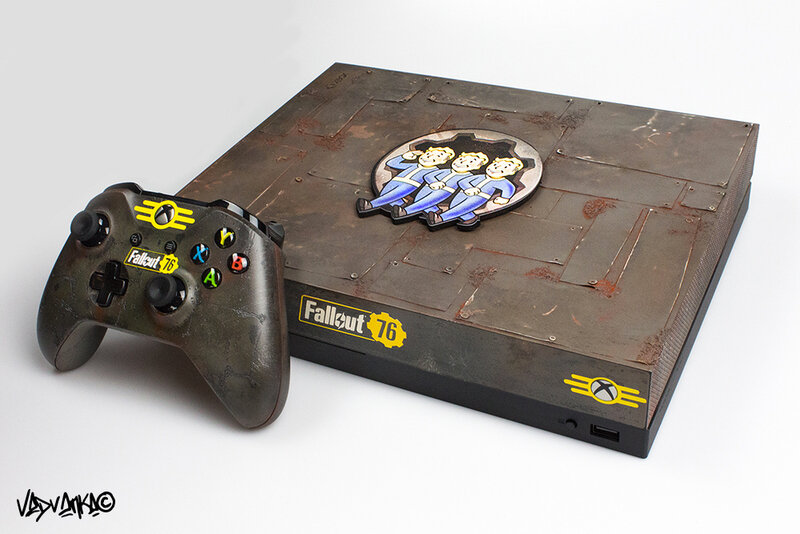 © 2018 Bethesda Softworks LLC, a ZeniMax Media company. Les marques appartiennent à leurs propriétaires respectifs. Tous droits réservés.



[#Concours] #Fallout76 ☢️ Une console uniquement pour le Benelux ! Et tu peux la gagner via @Smartoys_tv pour la sortie du jeu ! Plus d'infos sur https://t.co/ZNdsp7p4Ry et les #RS de #Smartoys Big up à @bethesda_nl @XboxBenelux pic.twitter.com/rhbhTz4XQx

— Vadu Amka @ Japan (@VaduAmka) 17 novembre 2018

Il y a quelques mois, nous avons entamé une collaboration avec Activision sur la création d'une série de consoles au design spécial et rappelant les couleurs de Spyro le dragon ! Ses ornements aux pigments d'or et son dragon de crystal en résine teintée rajoutent un côté authentique à cette console de collection. Nous espérons qu'elle vous ravivera quelques souvenirs sur ce magnifique jeu de notre enfance !
Ce projet a été réalisé en Belgique avec la participation de Random Print Studio .


Et si elle était à gagner ? Ca serait encore plus cool non ?! :)
Et si on vous faisait gagner une PlayStation 4 Spyro exclusive by @VaduAmka ? pic.twitter.com/hx9mQlzfWj

— Micromania - Zing (@Micromania_Fr) 12 novembre 2018
#JeuConcours 🎁|À l'occasion de la sortie du jeu #SpyroReignitedTrilogy 🐲, tentez de gagner avec @Activision une #PS4 customisées aux couleurs de @SpyroTheDragon, avec @VaduAmka 🔥. Pour Participer ➡ RT + follow @Fnac 😀
>>https://t.co/AHWFCPWOd2 pic.twitter.com/xNLiKjooZu

— Fnac (@Fnac) 13 novembre 2018
Here is the DeLoreNes DMC-12.
I only made one for the OrdiRetro Retrogaming Association from France.
This is an exclusive machine for the Paris Games Week. You will be able to see the console exposed on their stand in the pavilion 3.
This curious machine keeps the appearance of a NES. But you'll need at least 1.21 gigawatts to turn it on.

Stay connected. It will soon be on sale to help the association realize its dream ... !

This project was made with Amandine from Random Print and for the PGW 2018

[EDIT]
La Nintendo NES "DeLoreNes" est maintenant en vente aux enchères et c'est pour la bonne cause ! OrdiRetro a besoin de vous pour la préservation et la culture du jeu vidéo !
Leur rêve ? Ouvrir un musée, la vente de cette machine est très symbolique car ils accordent également une grande importance à la place de l'art dans le jeu vidéo.
Pour les soutenir, vous pouvez soit essayer d'acquérir cet objet unique ou simplement partager cette vente à vos amis. Je compte sur vous
Faites une belle cagnotte !!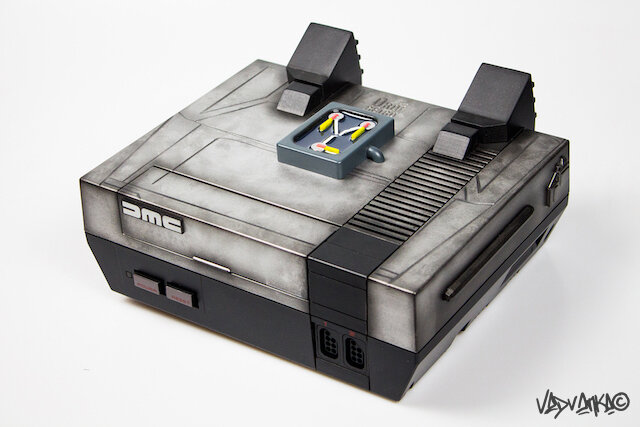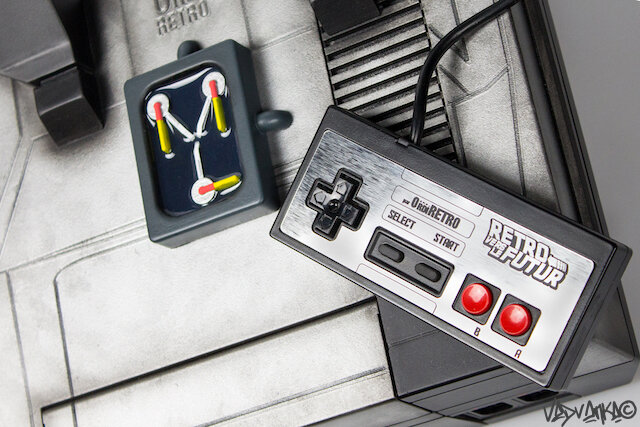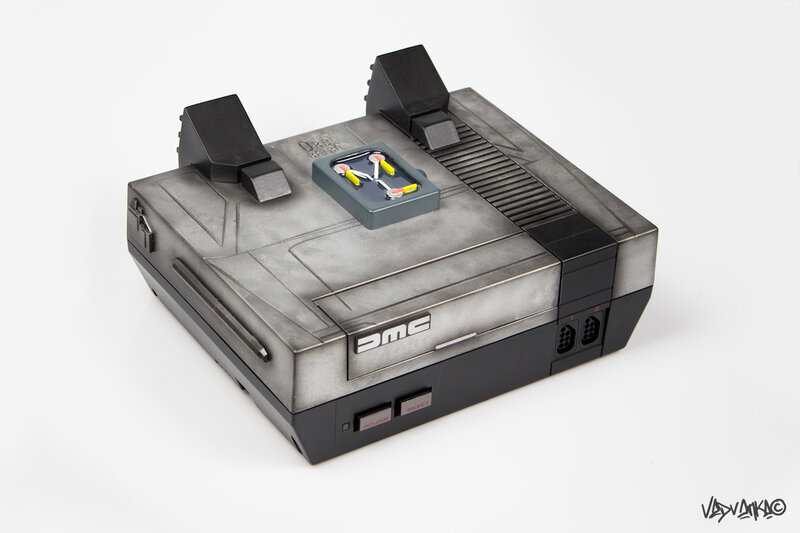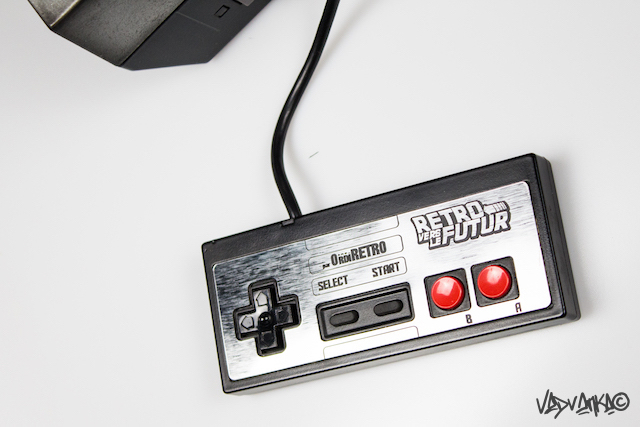 (2018)
GOLD Legendary 虹 [niji] // GameBoy cartridge customized
with acrylic and resin, epoxy (framed, 25 x 25 cm)
Only 5 pieces / Limited of 5