Entre le steampunk et le post-apocalyptique, cette console emprunte un style revisité à la Mad Max. Réalisée avec du cuivre, du laiton, de l'argent, du métal et du bois. Elle ravira peut-être le propriétaire d'un cabinet de curiosités ? Parfaitement fonctionnelle et presque ergonomique si vous possédez des doigts suffisamment fins. Elle est bien évidemment unique et fera partie des prochaines expositions !
Un ornement mystérieux d'une ancienne civilisation geek se cache au coeur de cette console, saurez-vous l'identifier ?

---

Between steampunk and post apocalyptic, this console burrows a revisited Mad Max style. This console is made of copper, brass, silver, metal and wood. Perhaps it will delight the owner of a curiosity cabinet? Fully functional and almost ergonomic if your fingers are thin. It is a unique artwork and will be part of future exhibitions! A mysterious ornement from an ancient geek civilisation is hidden inside the console, will you be able to identify it?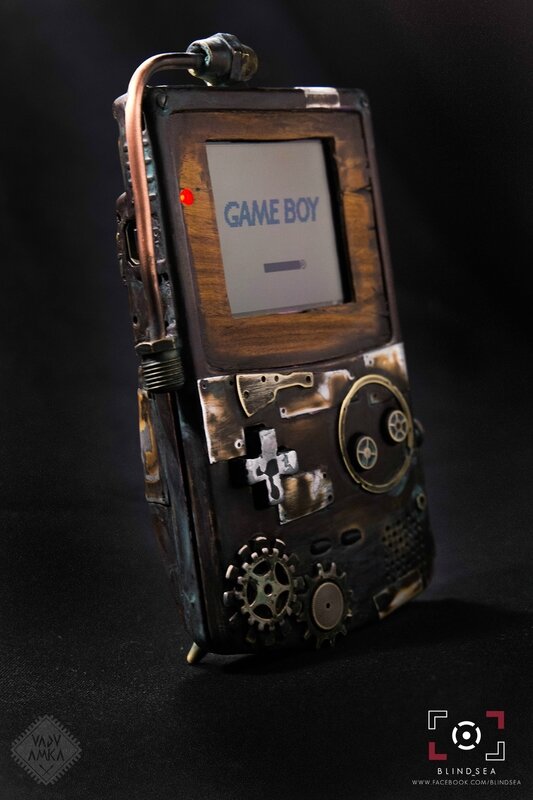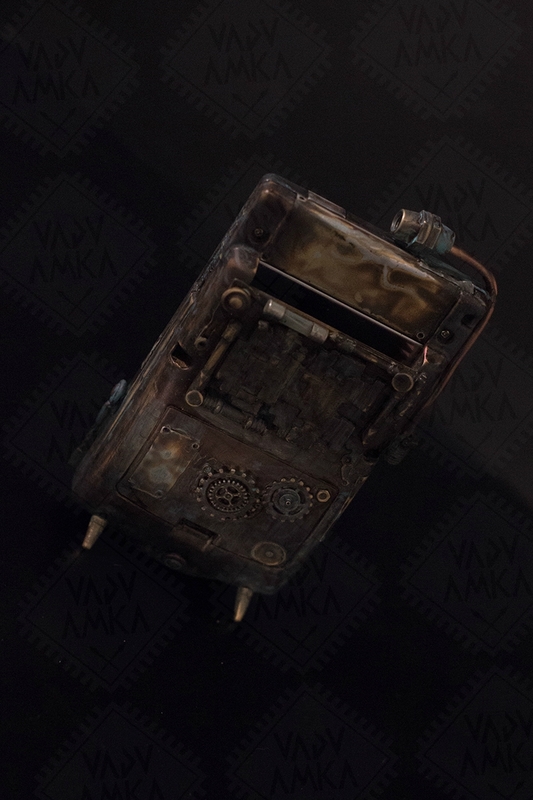 THE REALM OF SHADOWS - INSPIRATION K.H
Collection (2017) Limited quantity of 25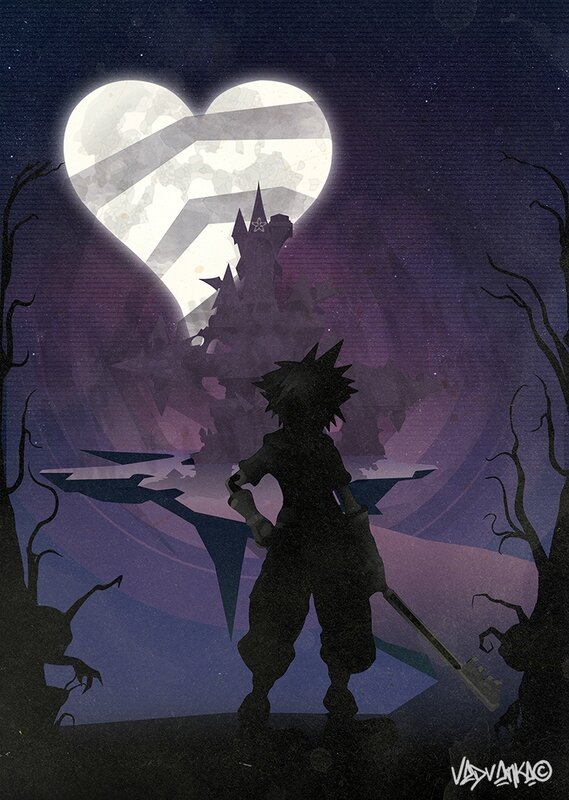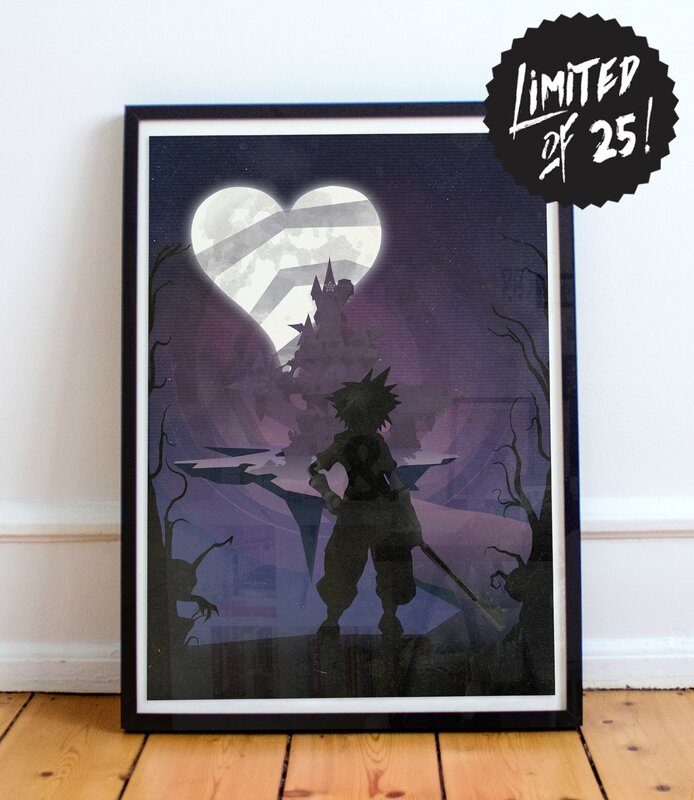 Ce 14 février 2017 c'est la Saint... Honor ! A l'occasion de la sortie de For Honor sur Playstation 4, le nouveau bébé d'Ubisoft Montréal , Smartoys vous fait gagner une manette custom unique réalisée par mes soins. En tout cas, chevalier, viking ou samouraï, ça va cogner sec ! Surtout avec cette manette sortie de son fourreau. Avant de partir en croisade sachez qu'il sera possible de l'acquérir uniquement lors de la précommande du jeu dans l'un des 19 magasins de Smartoys. Rendez-vous sur leur page Facebook !

For Honor © 2016 Ubisoft Entertainment. All Rights Reserved.

Xbox One Custom controller "The Walking Dead"
Brand new model.
Unique piece
The controller is fully functional functional, black metal thumbsticks (aluminium)
Mat varnish.
En projet depuis début janvier 2016, il m'aura fallu une année entière pour l'aboutissement de cette console. C'est elle qui détient actuellement le record de temps pour sa création. Ce sont les recherches, croquis et essais qui ont pris près de 1/3 de mon planning.

La partie supérieure de la console a été réalisée en une variété de palissandres et son port cartouche en essence de merisier. Comme le bois est un matériau vivant, il se rétracte et sa teinte peut varier dans le temps. J'ai passé plusieurs semaines à faire sécher mes pièces. (à poncer , vernir, poncer...) et observer son évolution. Les différents ornements sont réalisés en résine et peinte à la main et 80% de la coque a été sculptée. Les boutons et le port cartouche sont en métal. La manette possède une peinture oxydée et une plaque en métal circulaire avec un effet usé.

Elle appartient déjà à quelqu'un et n'est pas à vendre.
---

Started in January 2016, this project took me a year to be finished. This console holds the record of the longest creation time. Researches, sketches, and trials took almost one third of my planning.

The top of the console has been made with rosewood and the cartdrige port is in cherry wood. Like any living material, it can retract itself and its color can change over the time. I spent many weeks drying the various pieces (sanding, varnishing, sanding...) and to observe its evolution. The various decorations have been made in resin and hand-painted while 80% of the shell has been sculpted. The buttons and cartridge port are in metal. The controller has an oxydized paint and a circular metal plate with a used finish.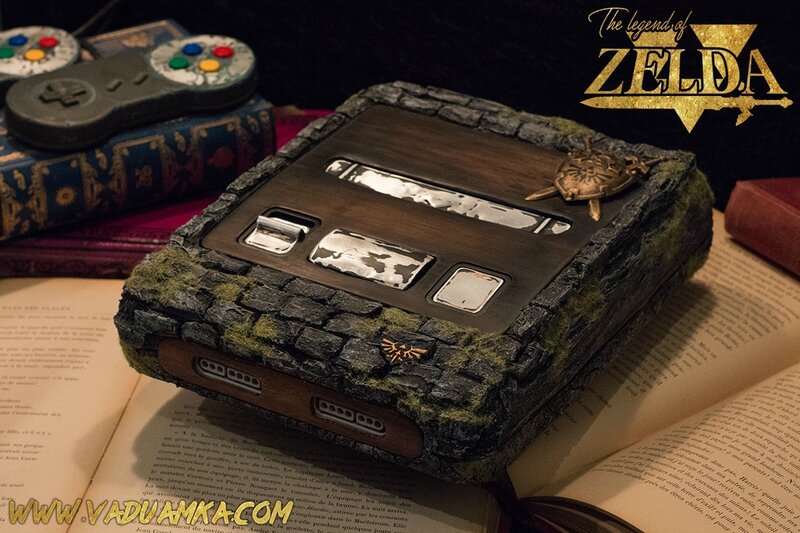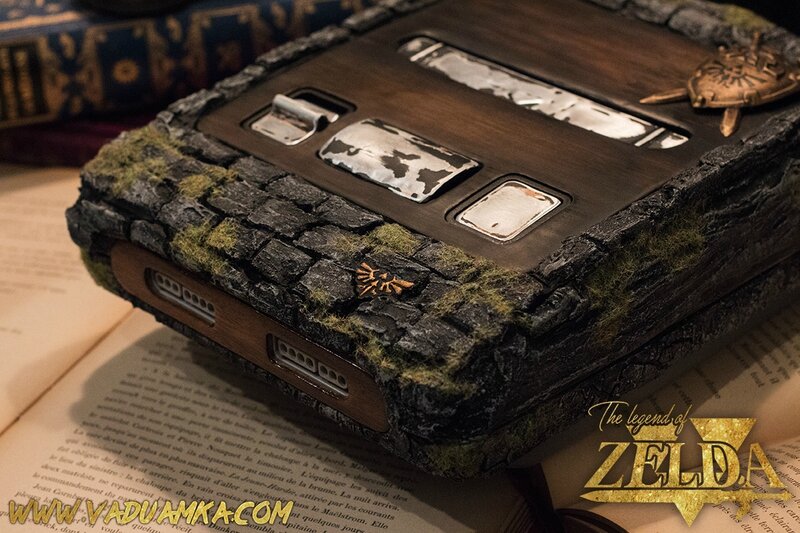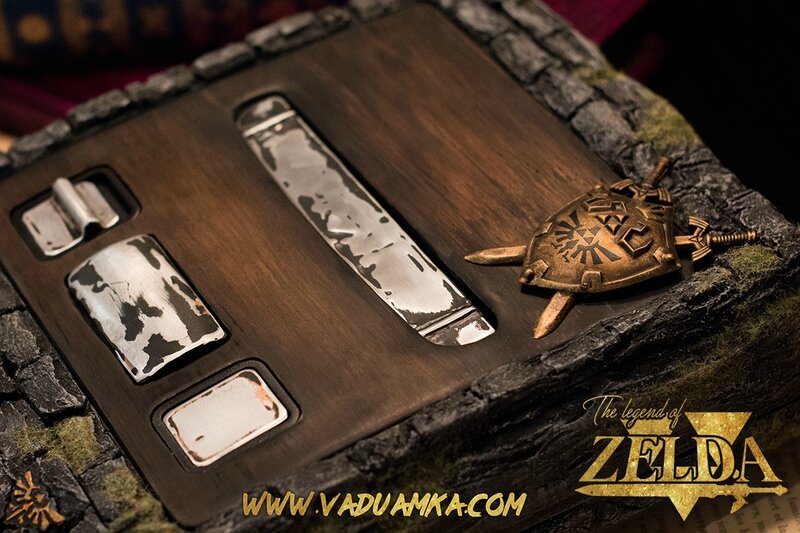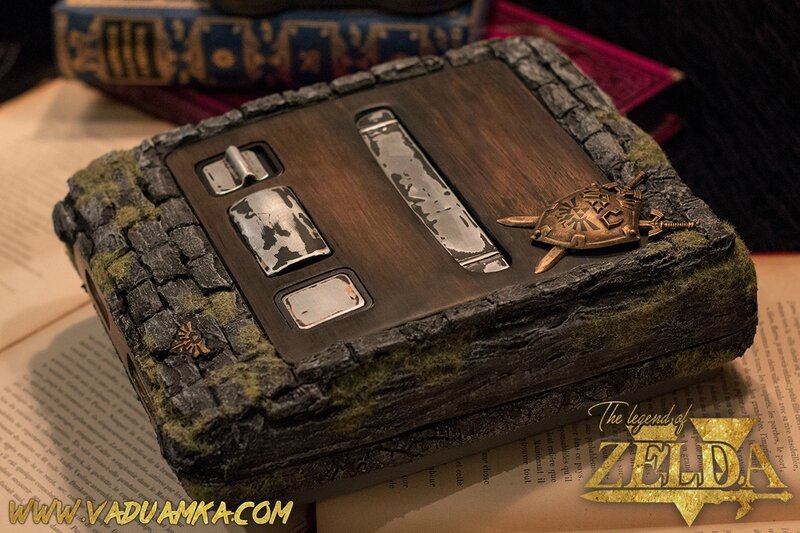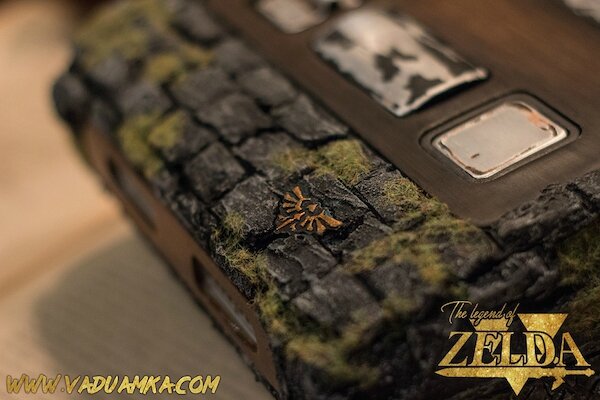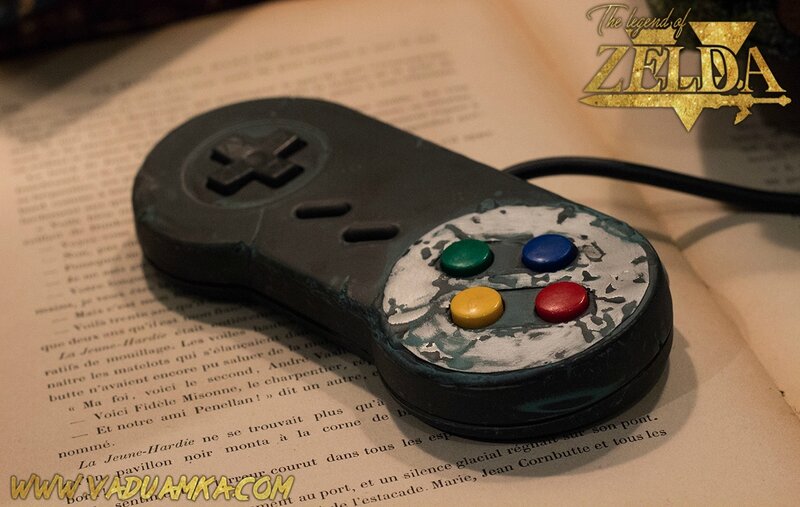 PS4 Custom Faceplate (Only) The Witcher 3 Wild Hunt.
Old exotic wood / Handcrafted
Satin varnish and waxed wood
(2017) Unique piece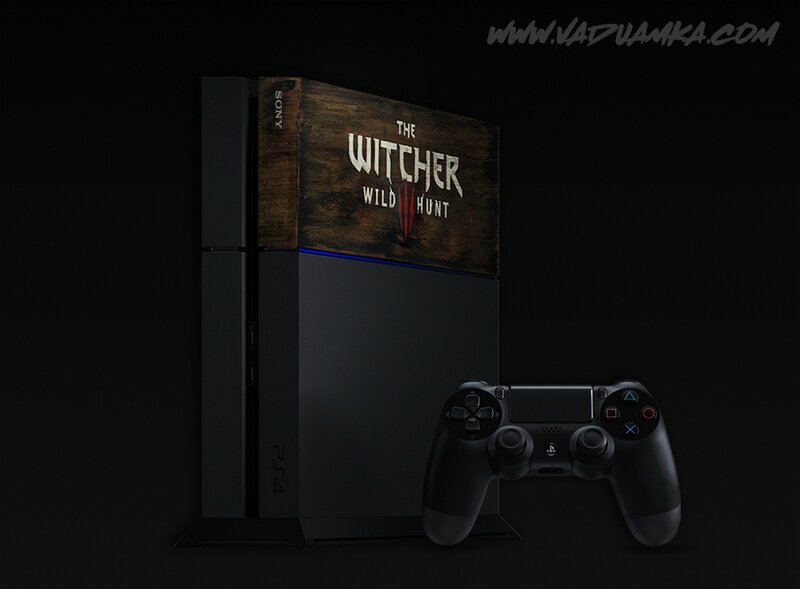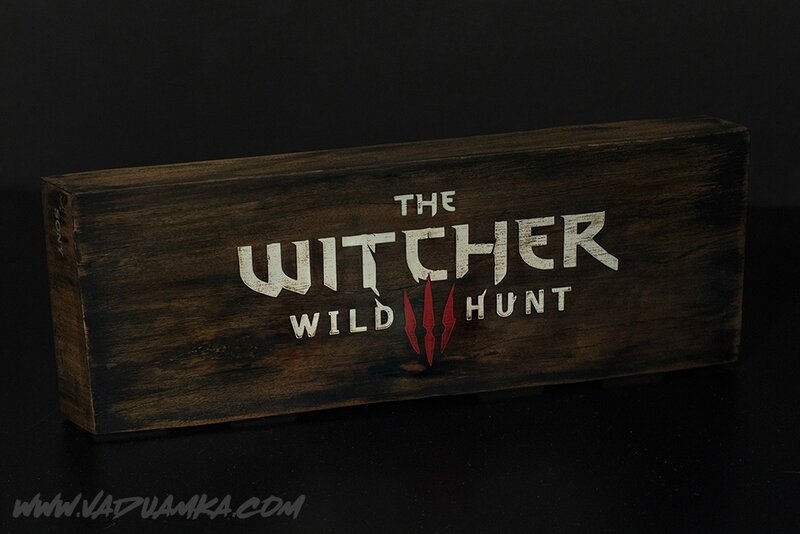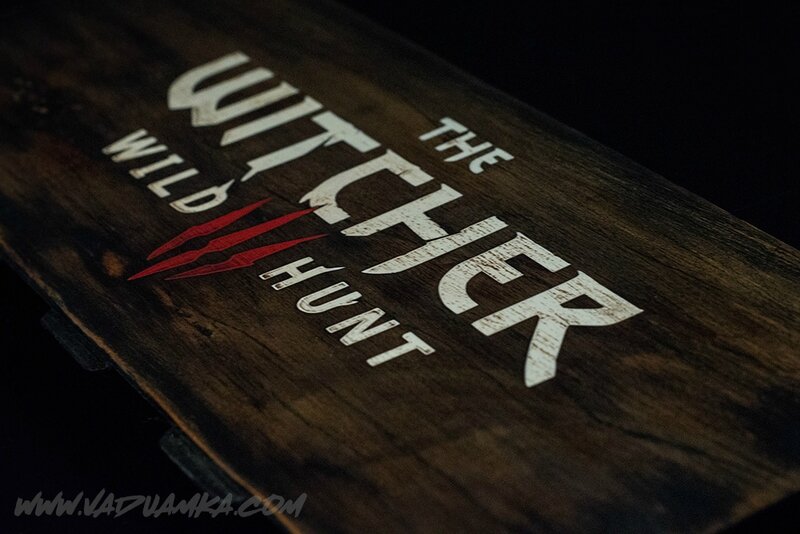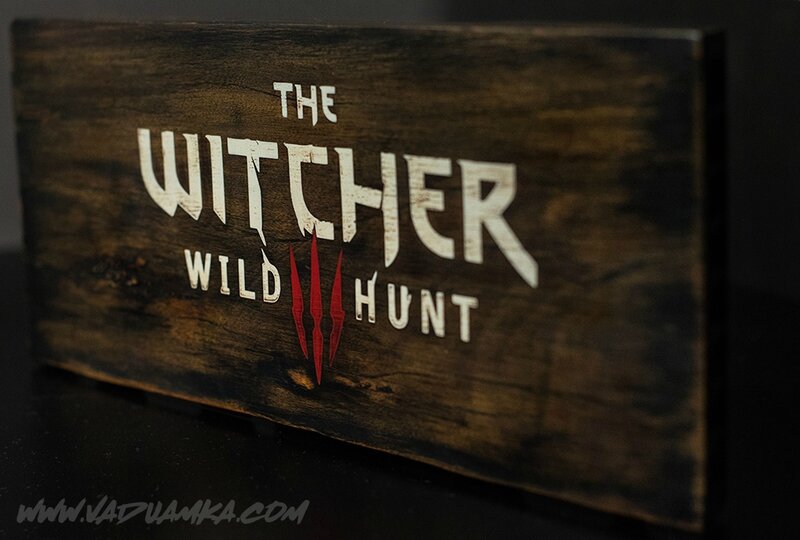 Nouvelle collaboration et réalisation pour la chaine de magasin Smartoys, cette fois c'est la marque Dragon War qui se prête au custom avec sa
Dragon Shock 4 filaire pour PS4. Comme vous le savez, Resident Evil 7 « Biohazard » sort le 24 janvier. C'est une excellente raison pour chouchouter cette la licence de Capcom et réaliser une manette sur le thème de ce mythique survival horror. Mes viscères en trépignent d'impatience !

En attendant, tu peux remporter cette manette sur la page Facebook de Smartoys :
"Vous allez peut-être gagner cet exemplaire unique au monde !!! Suivez bien les instructions ci-dessous, tirage au sort ce 24 janvier, jour de sortie de Resident Evil 7 (...) !"

Resident Evil 7 Biohazard ©CAPCOM CO., LTD. ALL RIGHTS RESERVED.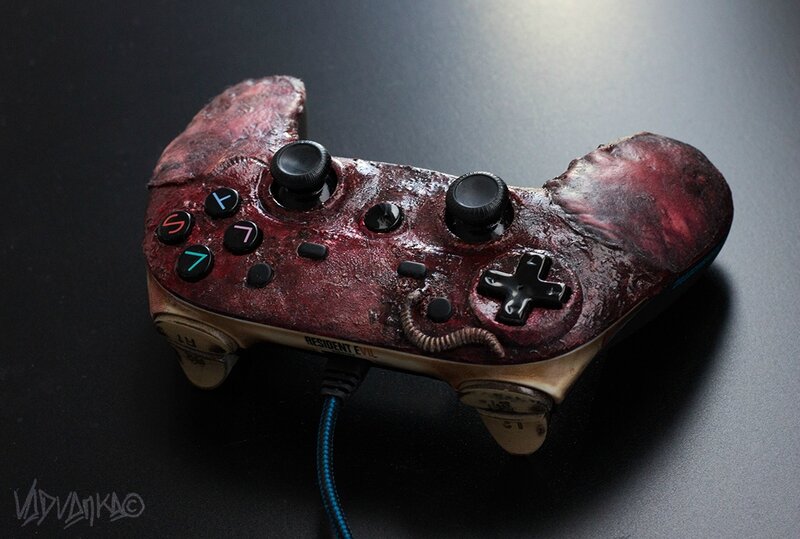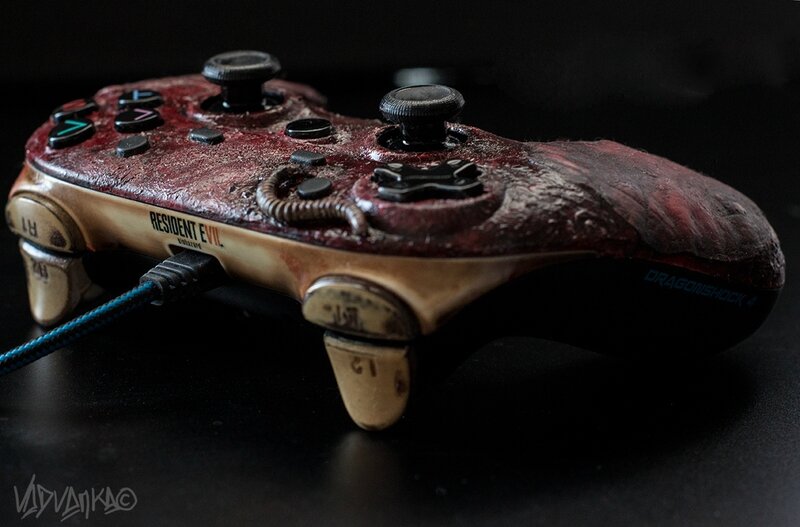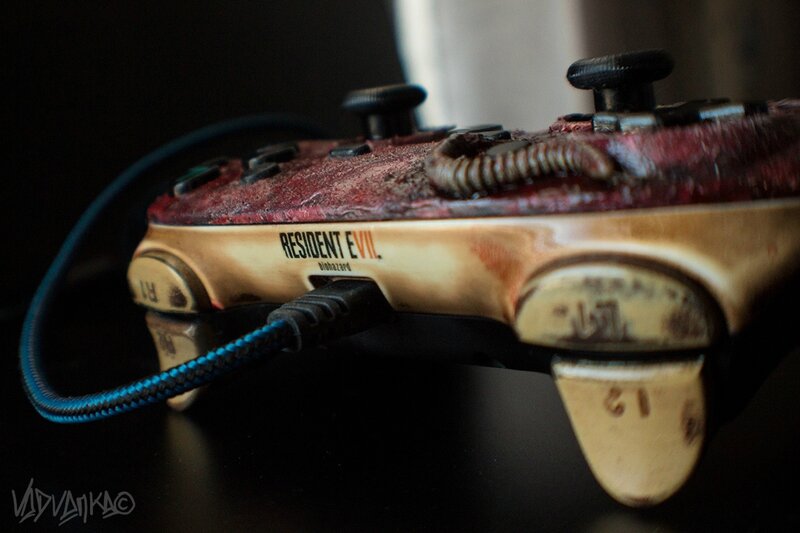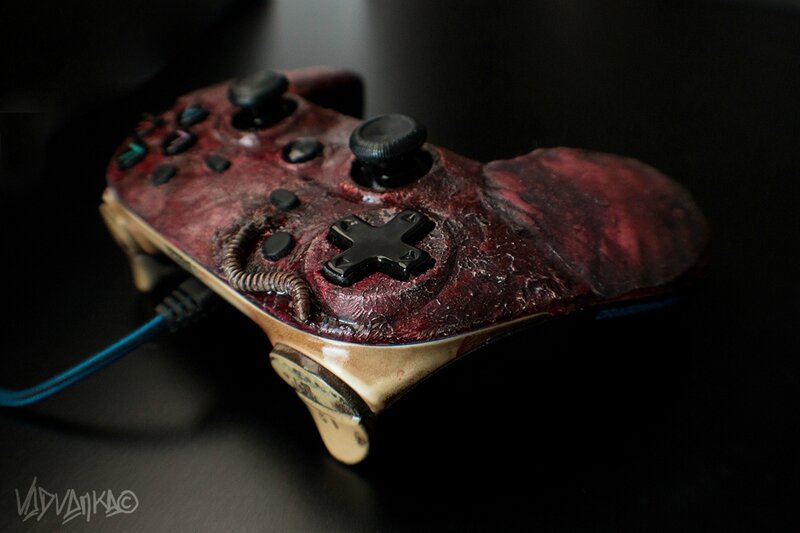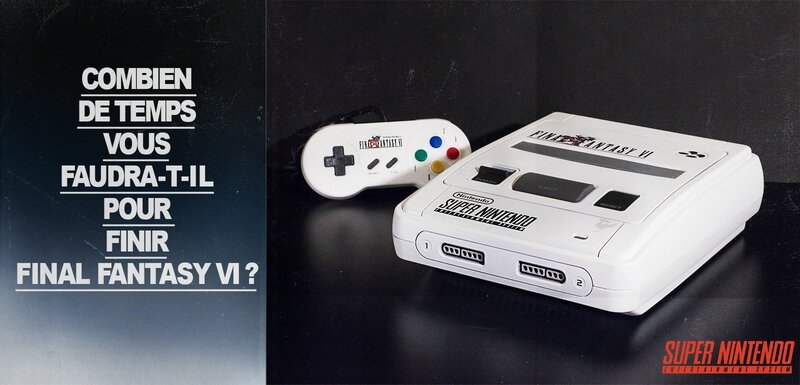 Il s'agit de ma 3ème réalisation sur le thème de Final Fantasy VI. Et on pousse le détail toujours plus loin ! Initialement, elle possédait bon nombre de coups et fissures. J'ai comblé du mieux que j'ai pu certains dégâts sur la coque et colmaté les fissures avec de la colle epoxy et du mastique Tamiya.

La console est plus sobre et fidèle à l'esprit des covers du jeu. Cette Super Nintendo PAL possède un switch pour lire les cartouche US. Son port a été soigneusement adapté pour accueillir les différentes versions. Elle a été customisée avec deux manettes dont les sérigraphies, très fines, reprennent la charte du boîtier du jeu ainsi que la typographie. Vous pouvez me laisser un avis en commentaire et partager cet article s'il vous a plu ! C'est toujours encourageant d'avoir des retours d'un peu partout dans le monde. A très bientôt pour un autre projet sur Super Nintendo.
---
This is my third realization on theme of Final Fantasy VI. This time, I'm pushing even further on the details. At the beginning, the console was damaged and had many bumps and cracks. I patched the case to the best of my abilities and filles holes with epoxy glue and Tamiya mastic.

This console is sober and respects the spirit of the game covers. This Super Nintendo PAL has a switch to read US cartridges. Its port has been carefully adapted to receive both versions. It comes with two controllers which have been customized with fine silkscreen prints, using the chart and typography of the game box. You can let me know what you think of this artwork in comments or share this article if you liked it! It's always encouraging to receive feedback from all around the word. See you soon with another project on Super Nintendo.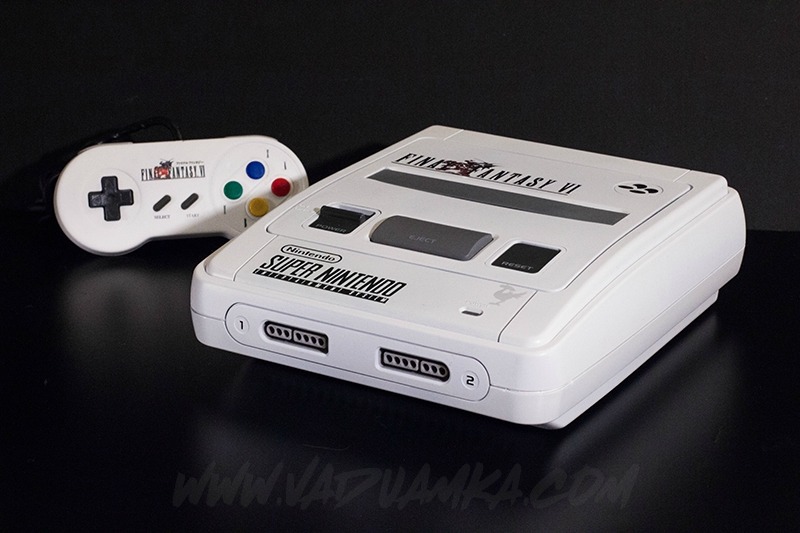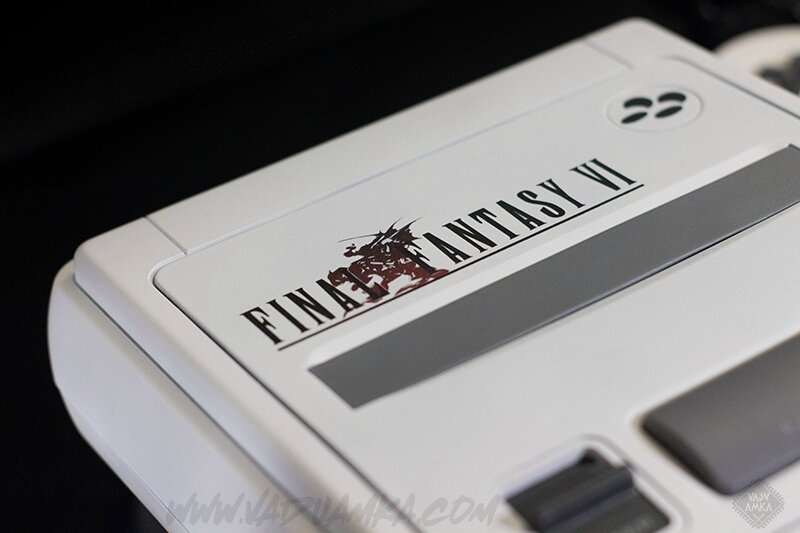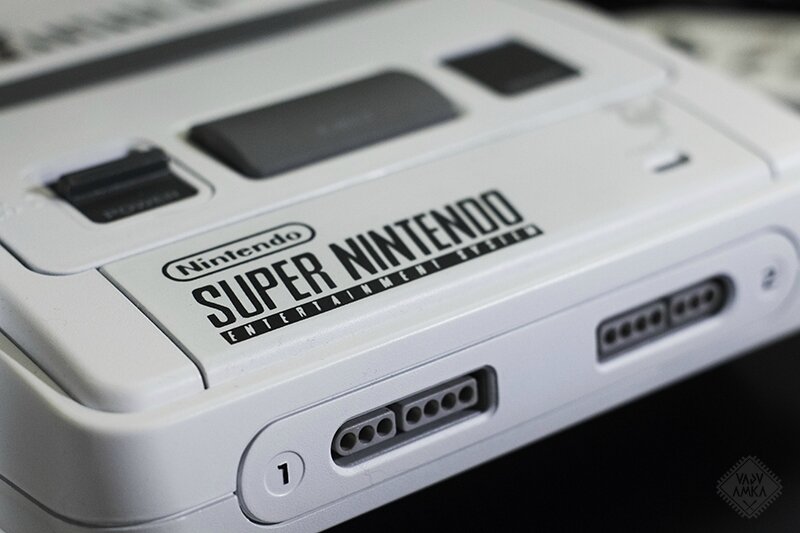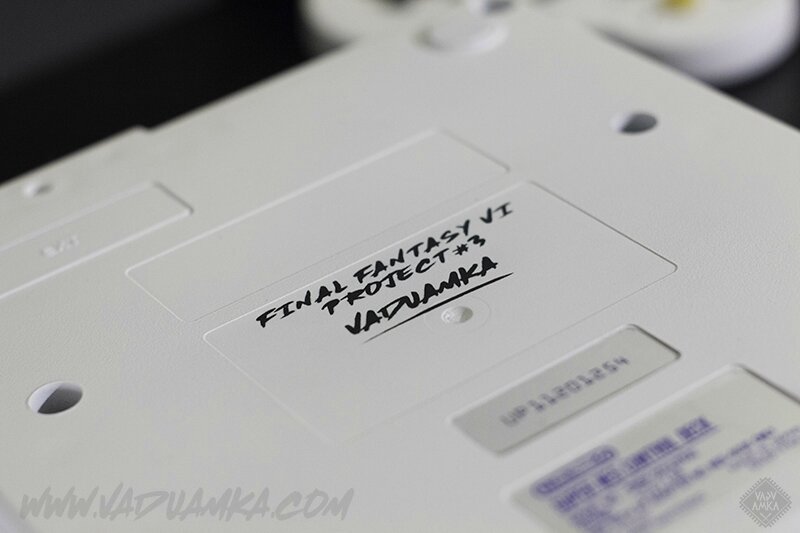 Réalisation d'une pièce unique pour exposition :
XBOX ONE S sur le thème de Final Fantasy XV. [Royal Mysterious Chest]

Plusieurs artistes ont contribués à cette exposition avec l'aval de Square Enix et Microsoft. L'expo située à Châtelet sera normalement accessible pendant 10 jours. Aux côtés des oeuvres, il y aura notamment des originaux et un tas de surprises à venir découvrir sur place. Une partie de la salle à l'étage est même dédiée à la démo du jeu.

Pour ma partie : en ce qui concerne la création sur console, il s'agit d'un "coffre" assez discret, orné de quelques motifs en acanthes stylisés qui sont inspirés du trône royal. Le design est influencé par ce que l'on peut voir comme architecture assez diversifiée dans le royaume de Lucis.
Matériaux : bois de chêne, laiton, métal, résine et cuirette (tannage végétal). La Xbox One fonctionne et possède une manette assortie, portant fièrement le XV en relief.

Adresse de l'exposition : 12 Rue de la Ferronnerie, 75001 Paris, France

NB: Je n'ai réalisé aucune autre XBOX ONE sur le thème de Final Fantasy XV.

---

Production of a unique piece for exhibition:
XBOX ONE S made on the theme of Final Fantasy XV.

Many artists have contributed to this exhibition with the endorsement of Square Enix and Microsoft. Located in Châtelet (Paris), the exhibition will be accessible for 10 days. Apart from artworks, there will be original pieces and many surprises. On the second floor, part of the room will be dedicated to the game's demo.

For my part, regarding creation on console, it is a discrete looking chest, decorated with stylish acanthus patterns inspired by the royal throne. The design was influenced by the various architecture we can see in Lucis kingdom. Materials : oak wood, brass, metal, resin, letherette. This Xbox One is fully functional and comes with an assorted controller proudly wearing the XV in relief.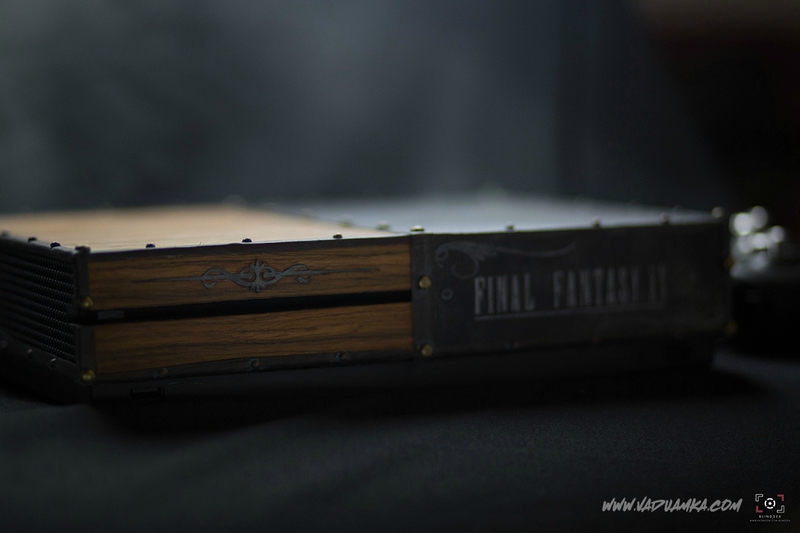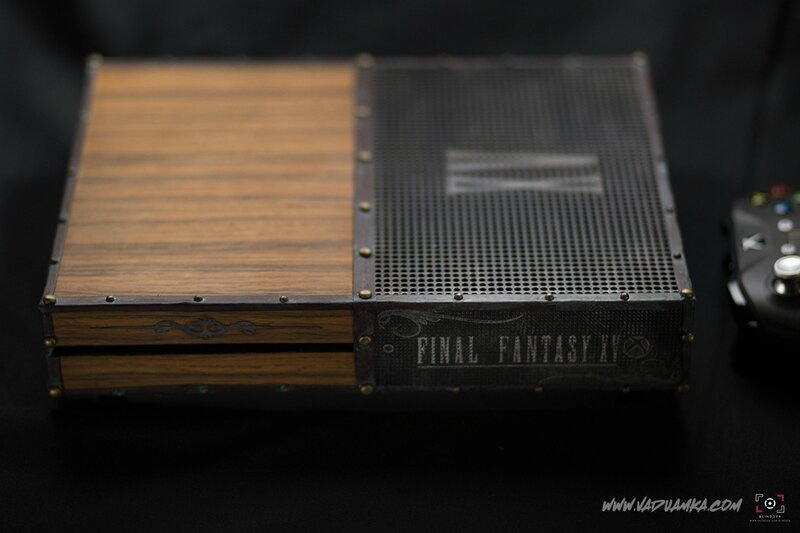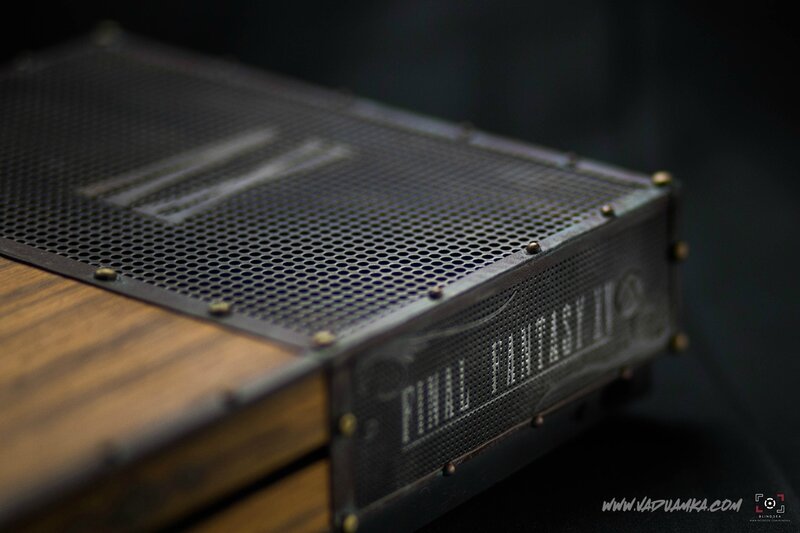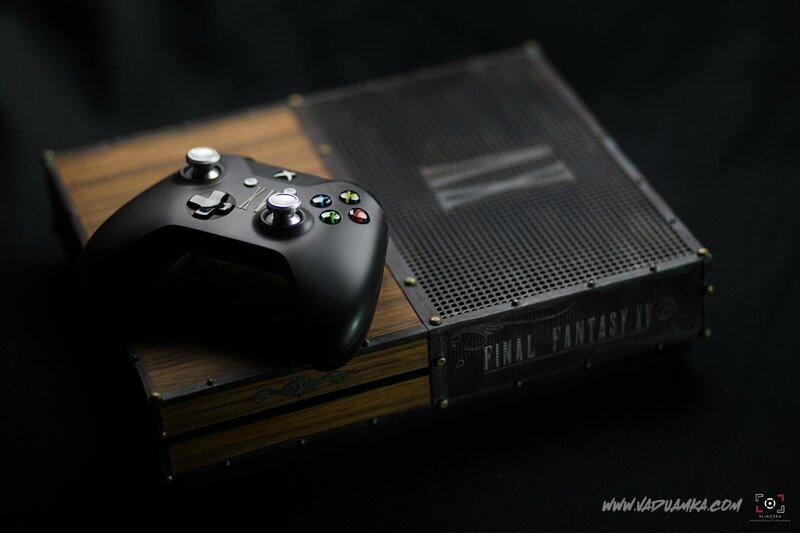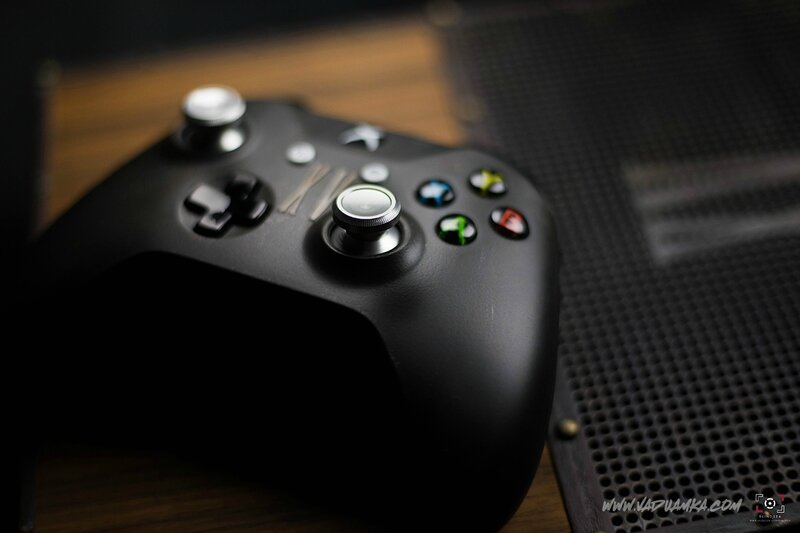 A Hideo Kojima Book : From Mother Base with Love is a fan-project dedicated to Hideo Kojima. With this book Tarak CHAMI wanted to create a unique piece from fans, cosplayers and artists with one and only goal, thank Hideo Kojima for all those years with his games !
With this project, he would like to run a charity donation with the help of all the people involved and make a good action for children in Japan. There is no profit made with this project. Tarak only want to make a good action for one of the best videogame producer ever.
"Live your dreams, don't dream your life" !

Release : 09/2016 (.PDF)
Author : Tarak CHAMI

[ENG]

We are many artists who participated to this crazy and ambitious project that is the creation of a fan-project book to pay a tribute to Hideo Kojima. This book that takes the form of an artbook showcases many talented artists who were transformed by the productions of the Japanese creator. I am myself a huge fan of Zone of The Enders. My contribution to this project was this customised console produced on the theme of Metal Gear Solid.

[FR]

Nous sommes plusieurs artistes à avoir participé à ce projet un peu fou et à la fois ambitieux qu'est la création d'un livre "fan-project" en hommage à Hideo Kojima. Ce livre sous forme d'artbook regroupe énormément d'artistes talentueux et qui ont été marqués par les productions du créateur japonais. Je suis moi-même une grande fan de Zone of The Enders. Ma contribution pour ce projet a été la création de cette console Metal Gear Solid.