Dimensions : 30x30cm Profondeur : 3,5cm
Acrylique et bombe sur toile , 3 modèles uniques , signés.
Toiles disponibles en ligne chez KOCHI Gallery, cliquez ici .
Paintings available online at KOCHI Gallery, here.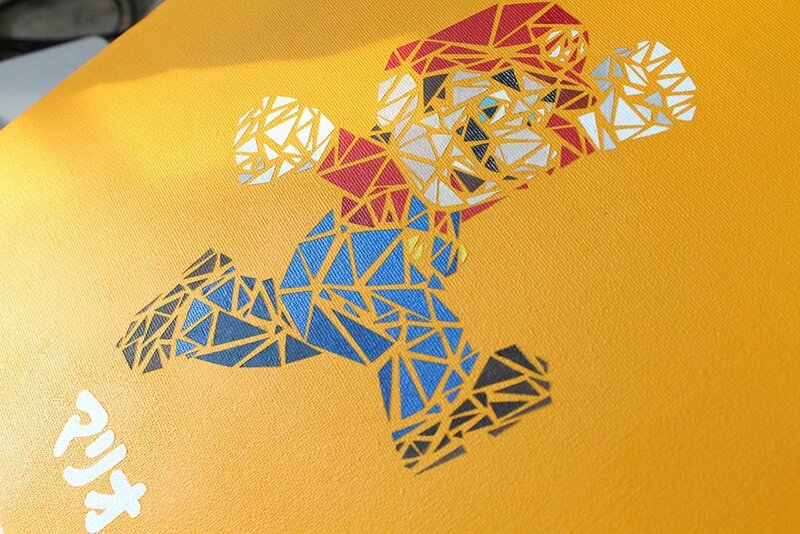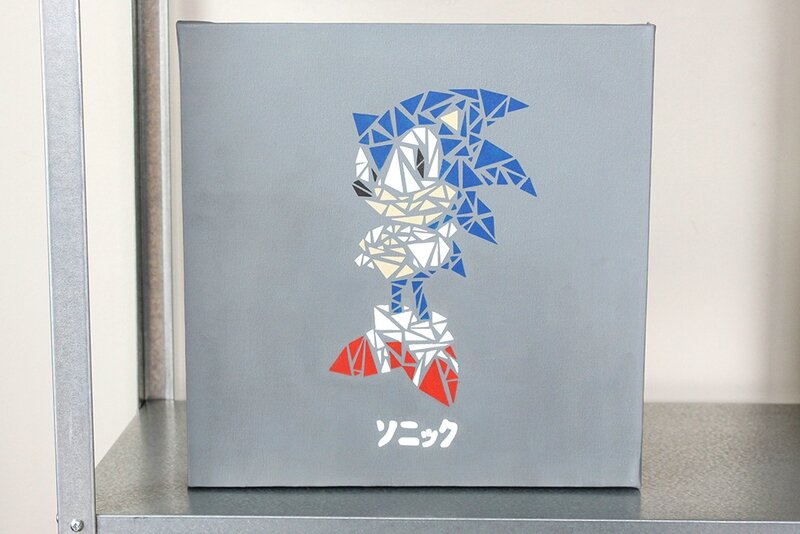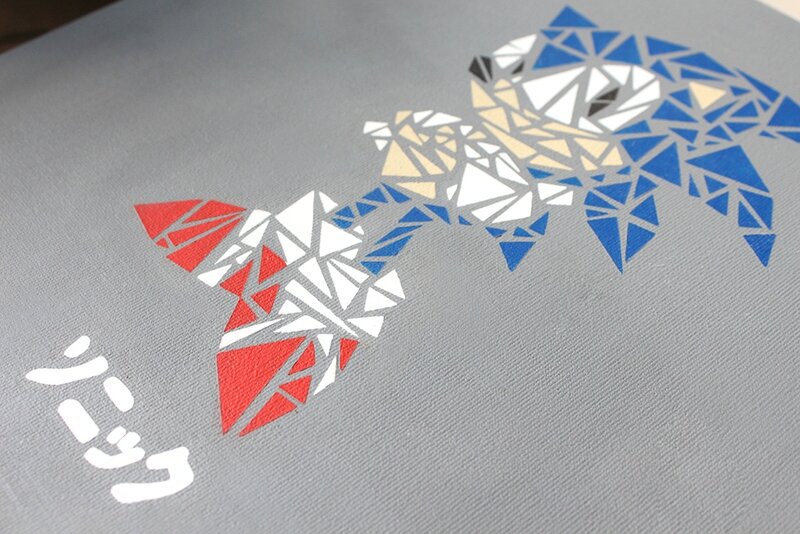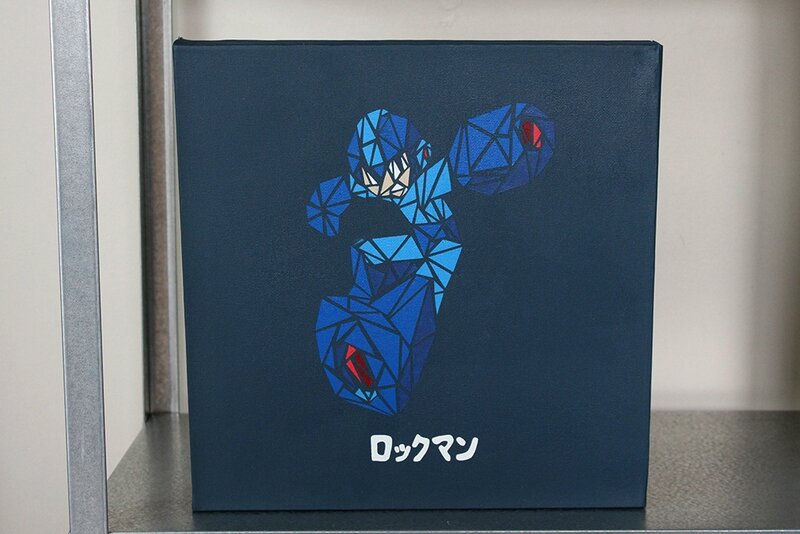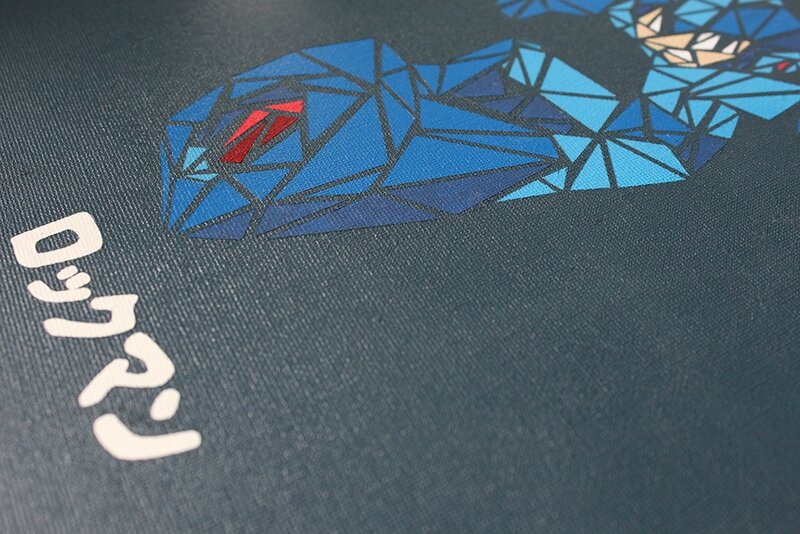 Et non, Sonic ne vient pas de fêter ses 30 ans par contre c'est le cas du propriétaire de cette console! Vernis UV Mat, Led bleu et lettrage 30th en relief.
Seul le logo 30th est en plexi très fin. L'ensemble de la console est réalisée à la peinture en bombe (signal white). NB : Il n'y a pas d'autocollant :) !

This isn't Sonic's anniversary! But my friend is 30 years old and he's a Sega games fan. The logo is made in cut plexi and the rest of the letters are painted.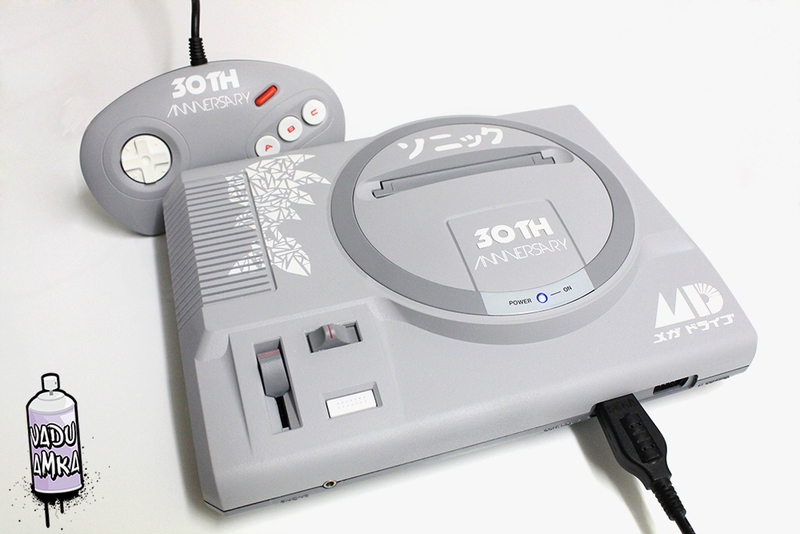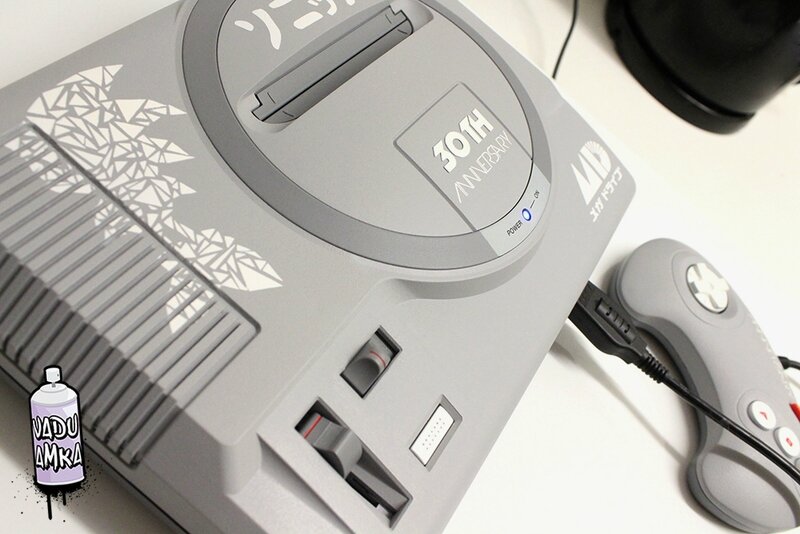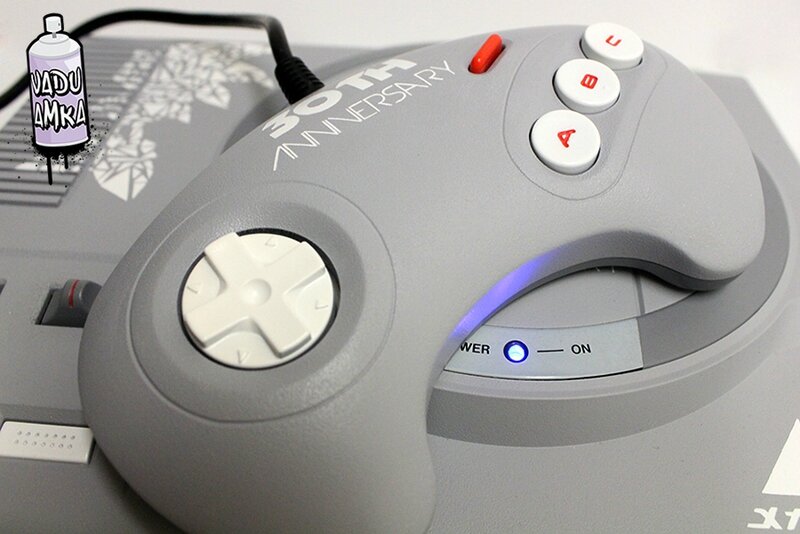 25 févr. 2016
While waiting for the next custom project, here are some news !

All information is available in English on the shop.

Delivered with a certificate.
Shipping worldwide.

Available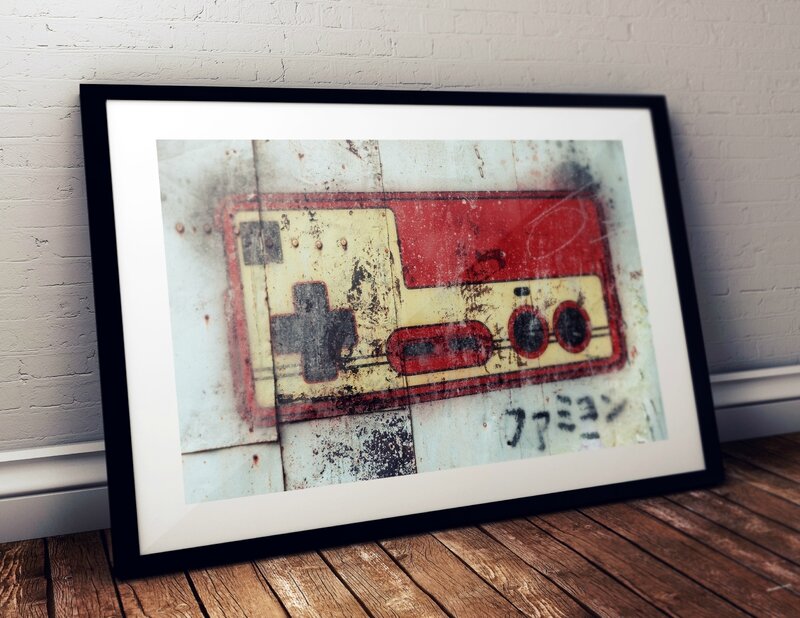 25 oct. 2014
Bombe & acrylique sur toile
50x60cm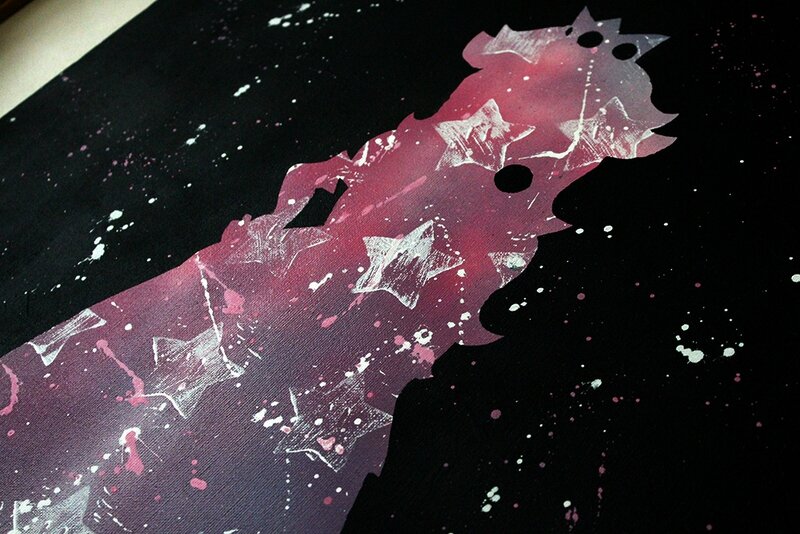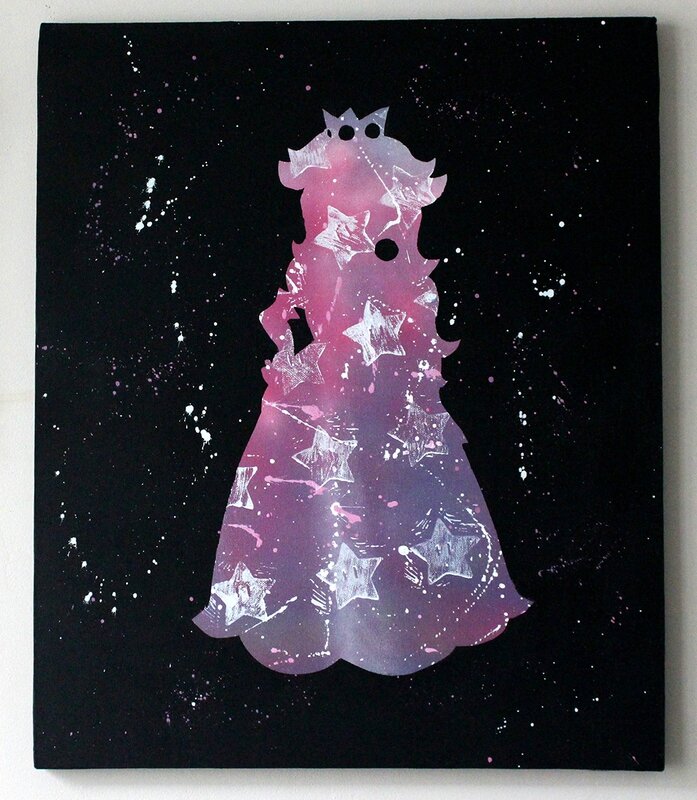 14 août 2014
Bouffe-tout est, comme son nom l'indique, un fantôme très vorace dont l'appétit s'avère parfois gênant au point d'engloutir une Master System...
Temps de réalisation entre 100 et 120 heures dont 50h pour la texture et peinture.

Modifications: Réparation de la console qui ne possède plus qu'un port manette, le switch off/on était défectueux. Celui-ci sera déplacé sur le côté droit de la MSII (la sortie vidéo et le nez ne permettant pas d'installer correctement le nouveau switch). Installation d'un éclairage interne (led bleu)
Le choix du clapet tel quel a été mûrement réfléchi, je tenais à garder au moins un élément d'origine. Le système coulissant ne permettant pas de "mettre" par dessus la dentition, j'ai opté pour une composition où il tient entre ses dents le restant de console.
Premières étapes du coffrage : Sous couche et primer teinté, correction du coffrage avec du Tamiya putty (utilisé pour les maquettes).

Texture granuleuse et vernis satiné. [Work in progress]

Pigments luminescents pour la dentition et rajout d'un led bleu (OFF/ON) qui illumine l'intérieur de la console
[Work in progress]


Console remontée et réparée pour un premier test! [Ombrage non achevé.]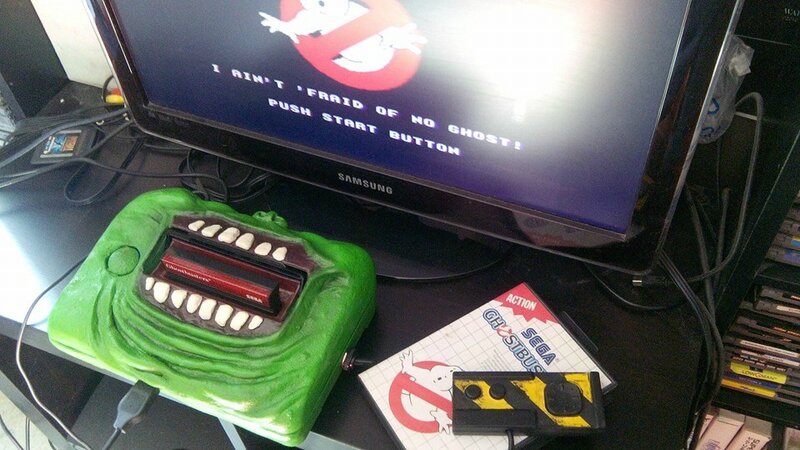 Final :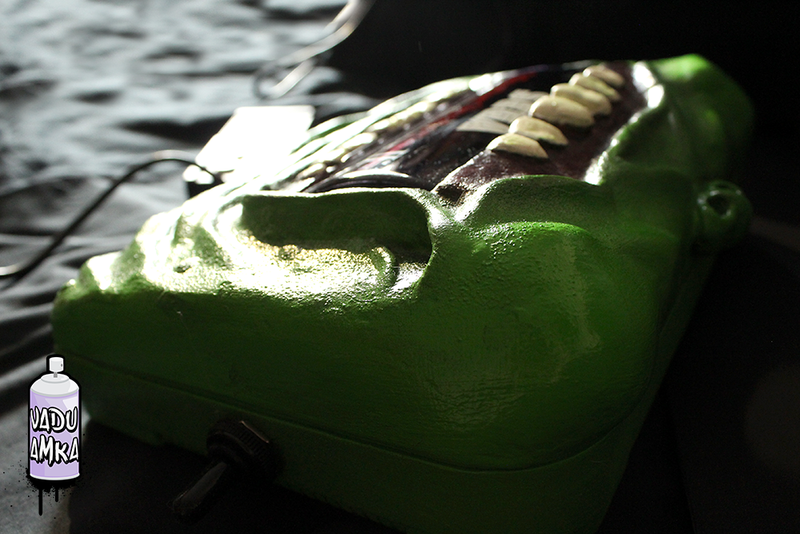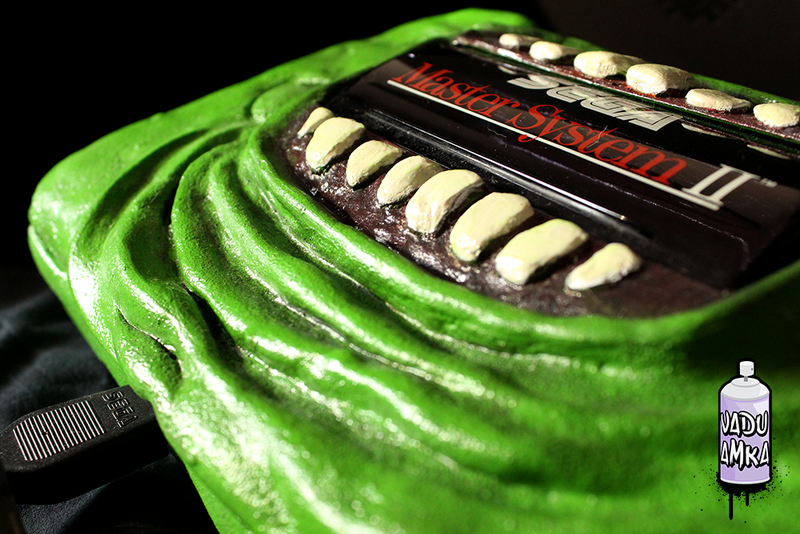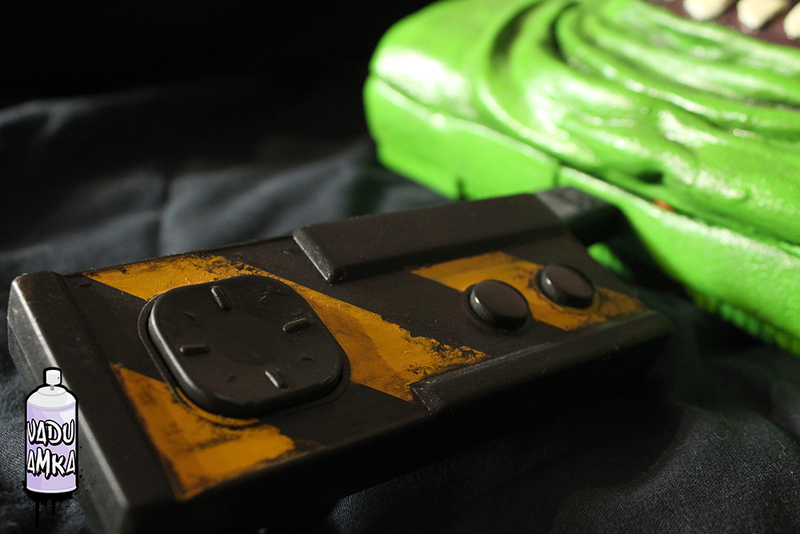 06 août 2014
Vernis UV glossy - Thème DK
Console fournie avec sa boite personnalisée, logo gauffré.
Et certificat d'authenticité.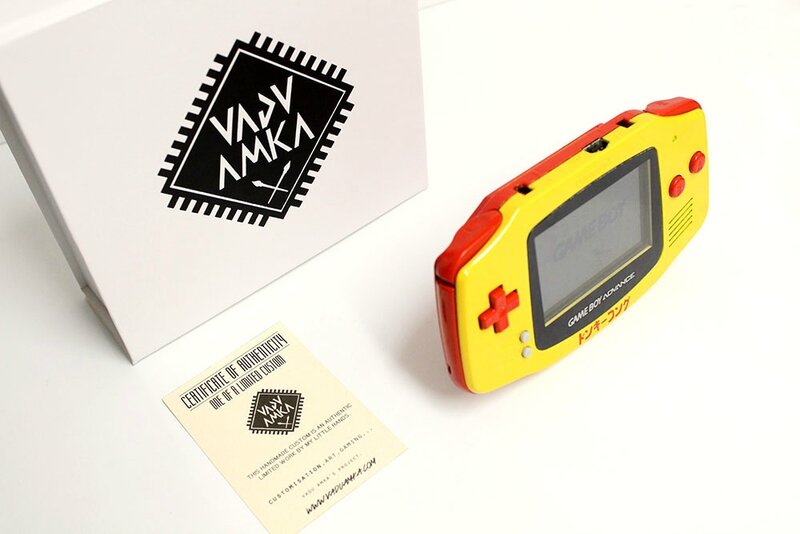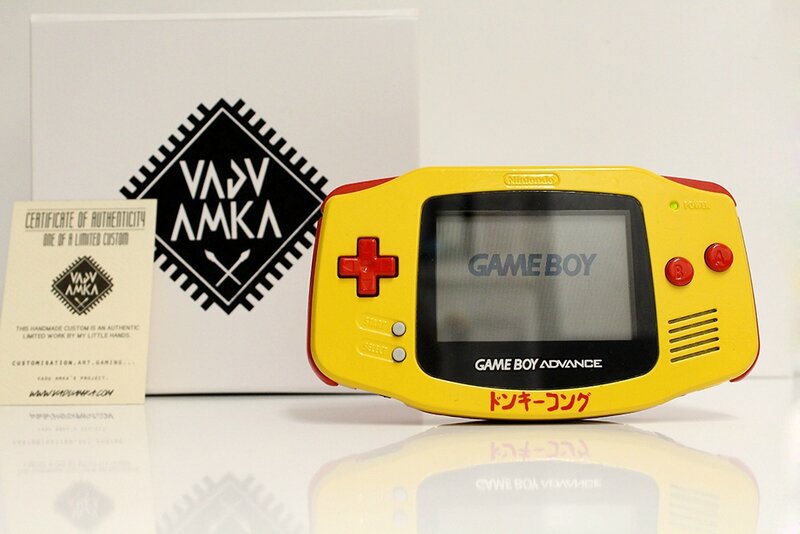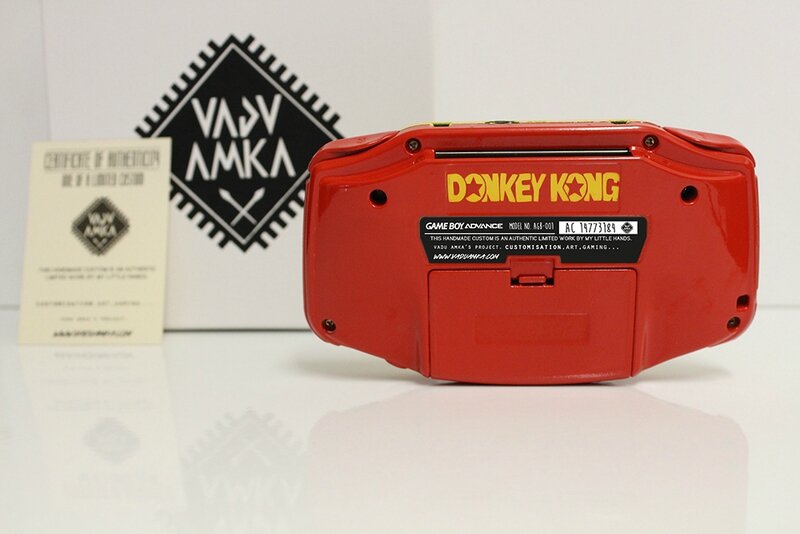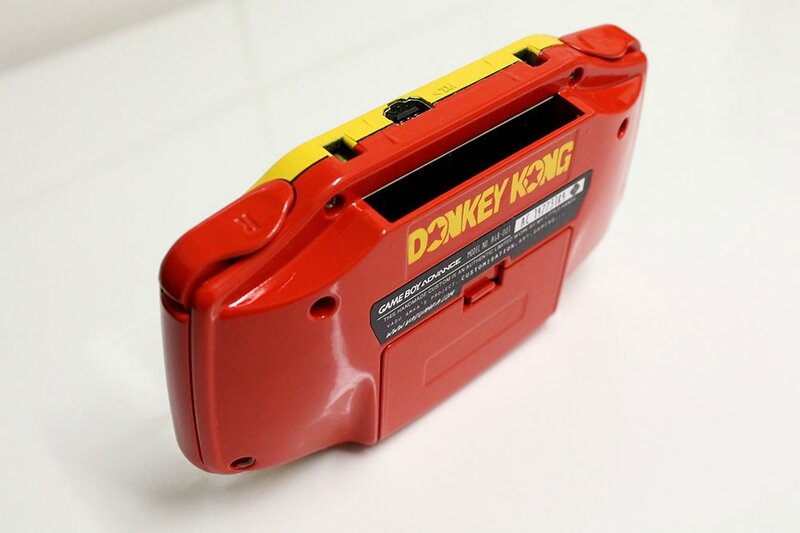 20 juil. 2014
Encore un thème sur Zelda me direz vous! Oui, encore... Beaucoup de demandes et puis il y a matière à faire! *private joke*
Cette fois j'ai essayé de sculpter une couche plus fine pour ne pas alourdir la coque (encore une autre technique). Il s'agit d'une commande qui date du mois de mai-juin et que je viens de terminer. Tampon original par reptiletc dont j'ai modifié l'aspect tribal pour mieux coller au reste de la compo.

NB: Il n'y a que deux Game Boy effet pierre réalisées par mes soins.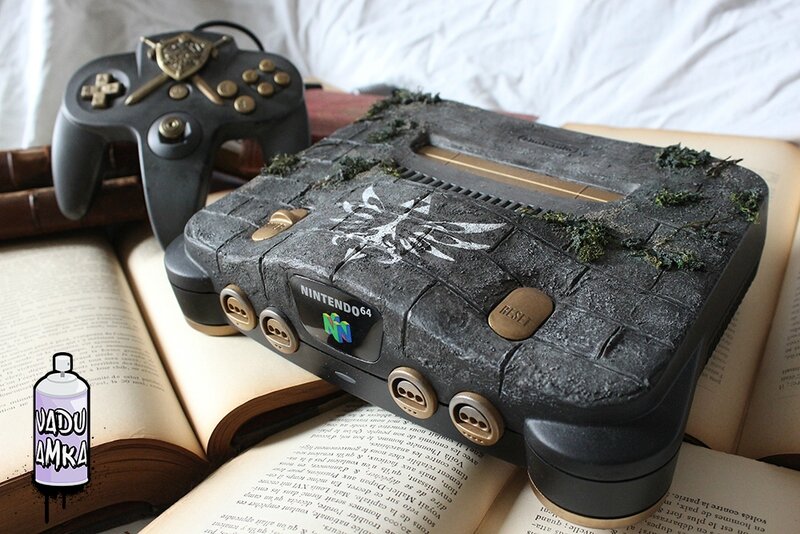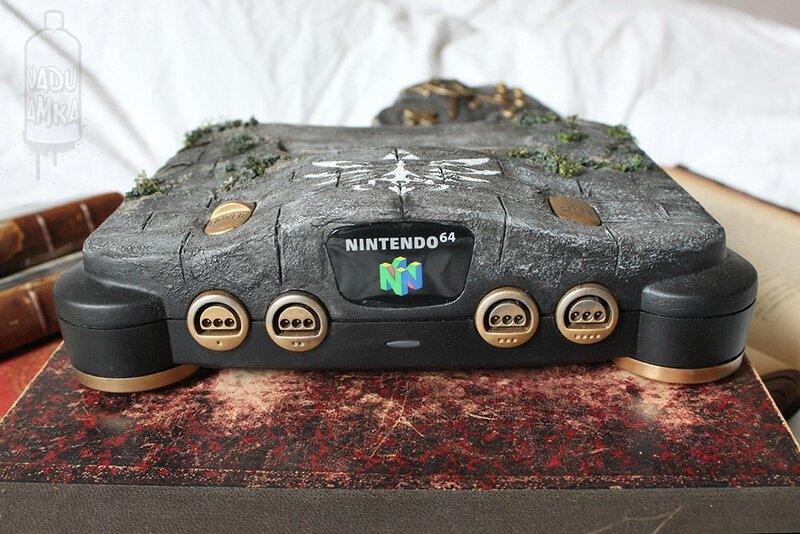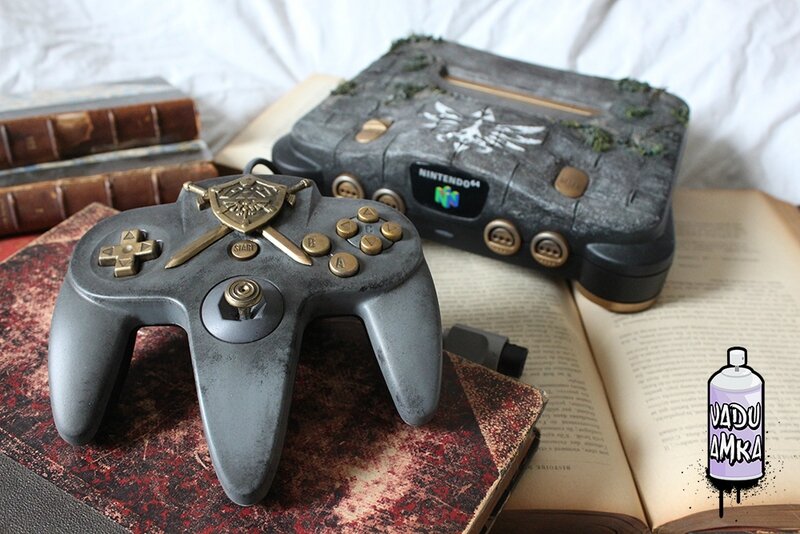 09 juil. 2014
Game boy - Megaman COMING SOON !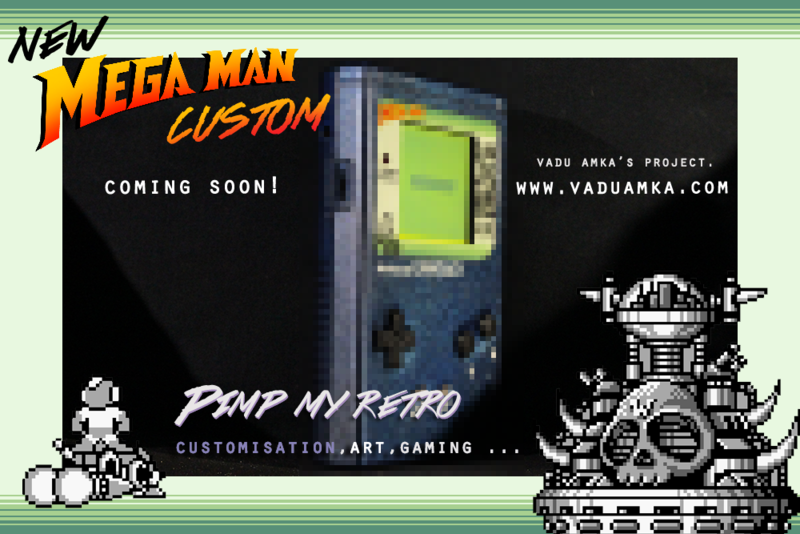 Vernis brillant, peinture bleu métallisée
Lens unique