Vernis brillant, couleur choisi en fonction du Orbital Frame Jehuty dans Zone of the Enders.

Game Boy Advance (EU version) customized on the theme of Zone of the Enders: The Fist of Mars, the Konami game released in 2001 for Game Boy Advance.

Color of Orbital Flame Jehuty : metallic paint, glossy glazing, no backlighting

Customs consoles available online at KOCHI Gallery, here
Cette console est disponible en ligne à la galerie KOCHI Gallery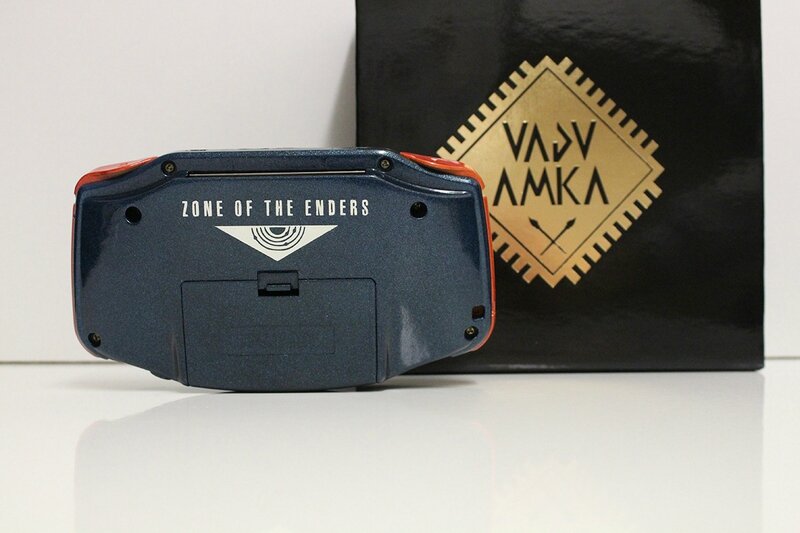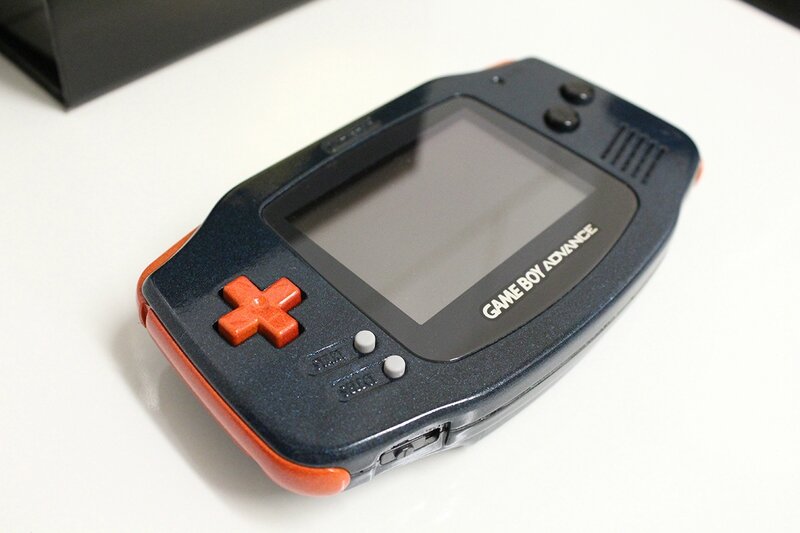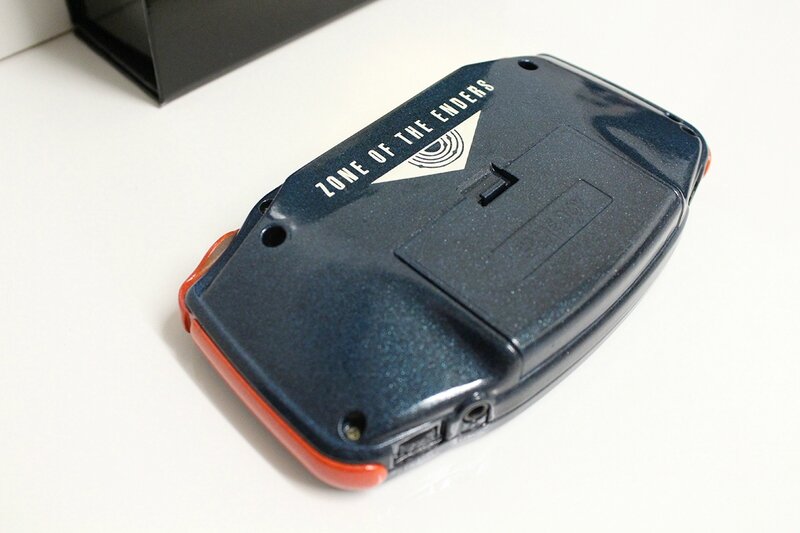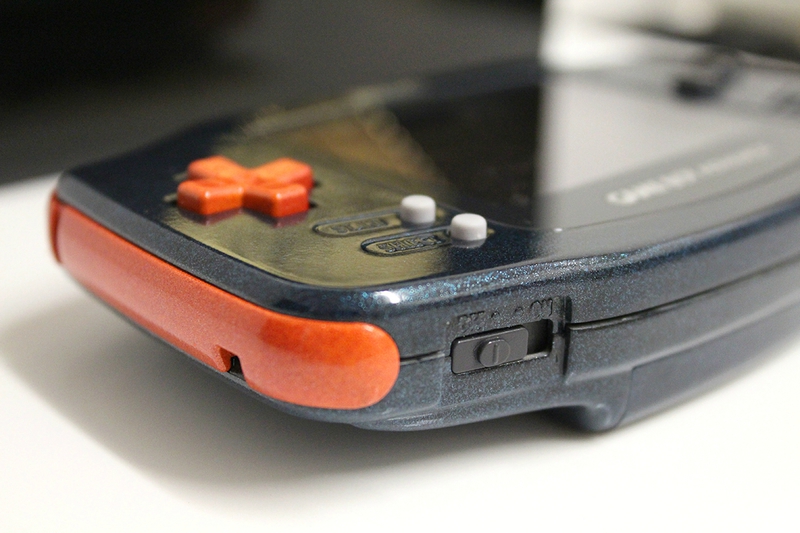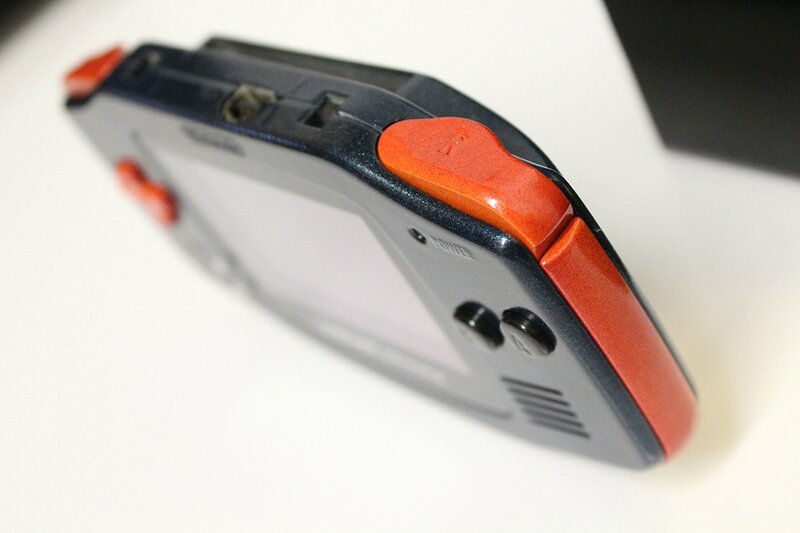 Review sur un projet déjà abordé DC SoA : Décembre -Janvier 2013

Je tenais à retravailler ce même thème mais d'une façon différente. Les textures sont plus abouties, la peinture est plus lumineuse dans les effets de matières et le logo plus fidèle. Il ne s'agit pas d'un N°2 mais bien d'une nouvelle console avec une nouvelle approche des techniques.

I really wanted to use the « Skies of Arcadia » theme one more time but in a very different way.This time, I have improved the textures, the materials effects are brighter on the paint and the logo is more accurate.That is definitely not a second one but a reboot with a different technical approach

SCPH-5502 BIOS 3.0 1997-01-06 PAL

Reboot PS1 Oddworld project x Steampunk
Vernis brillant, patine bronze, effet brossé et oxydé.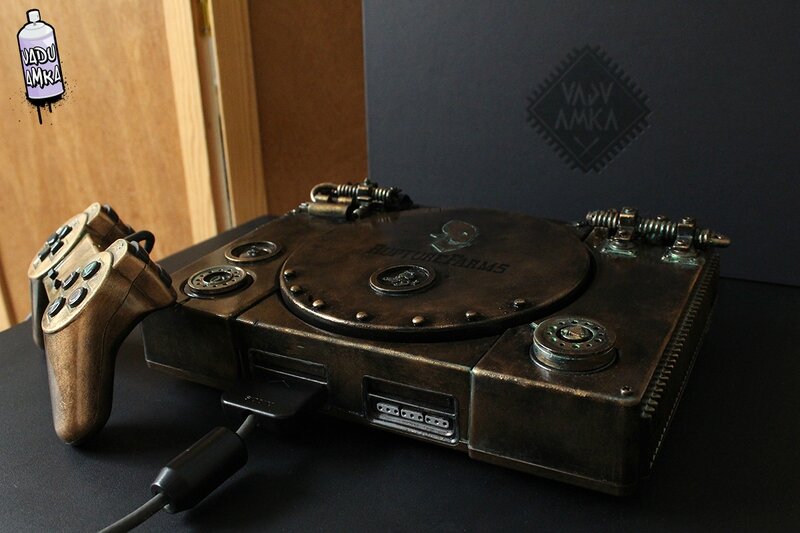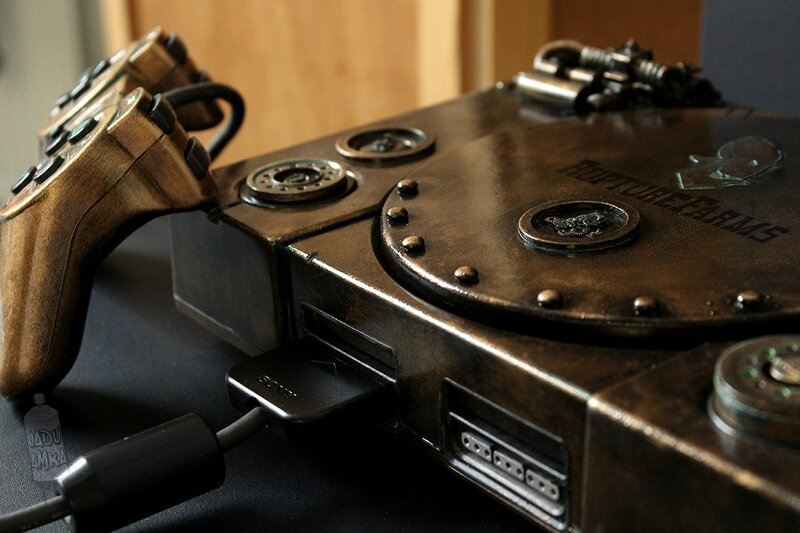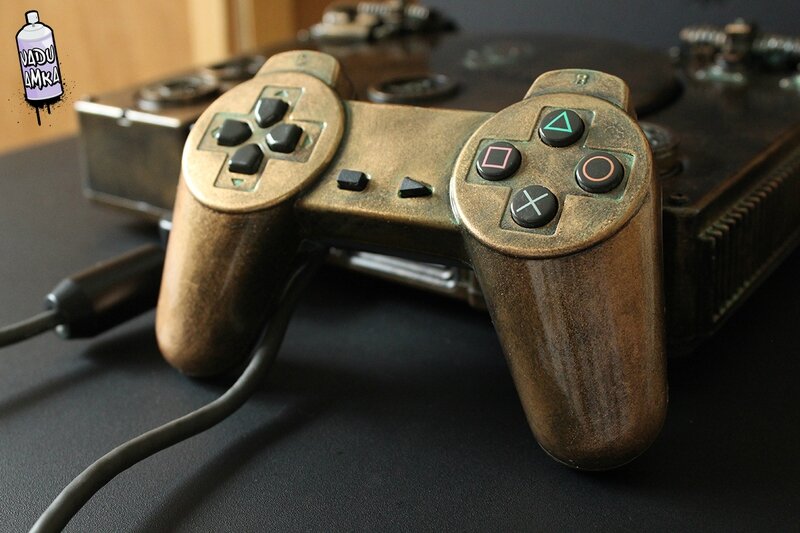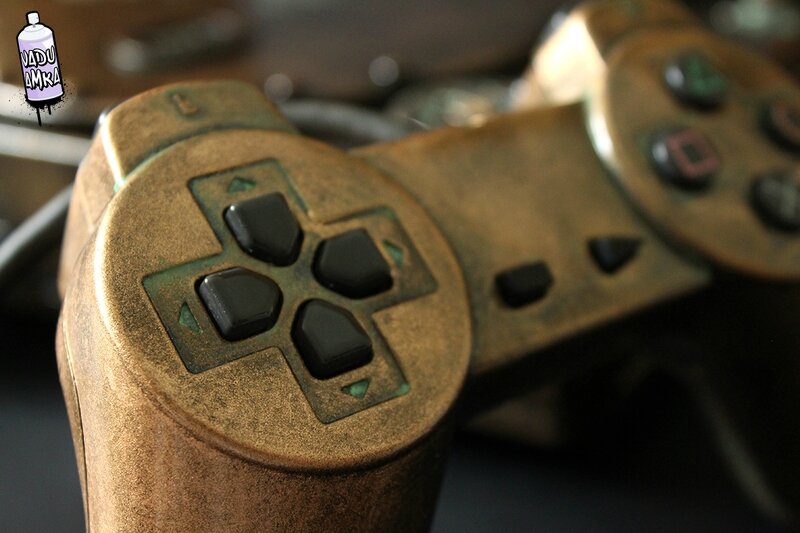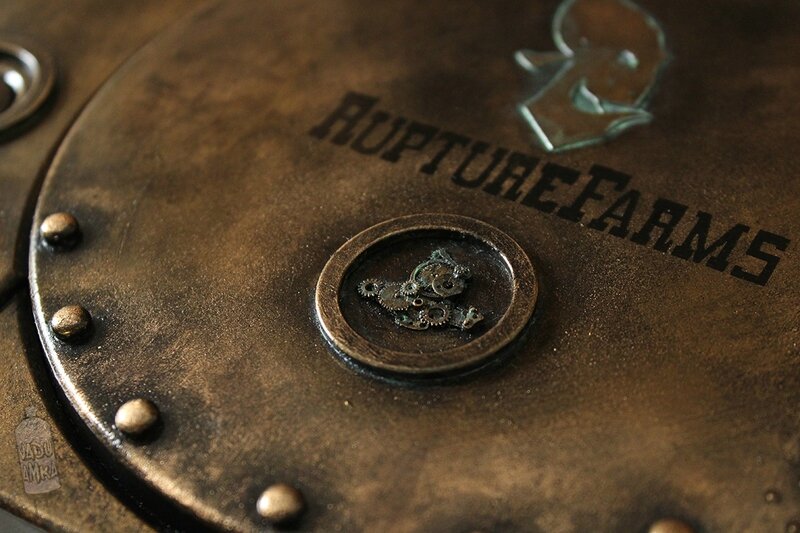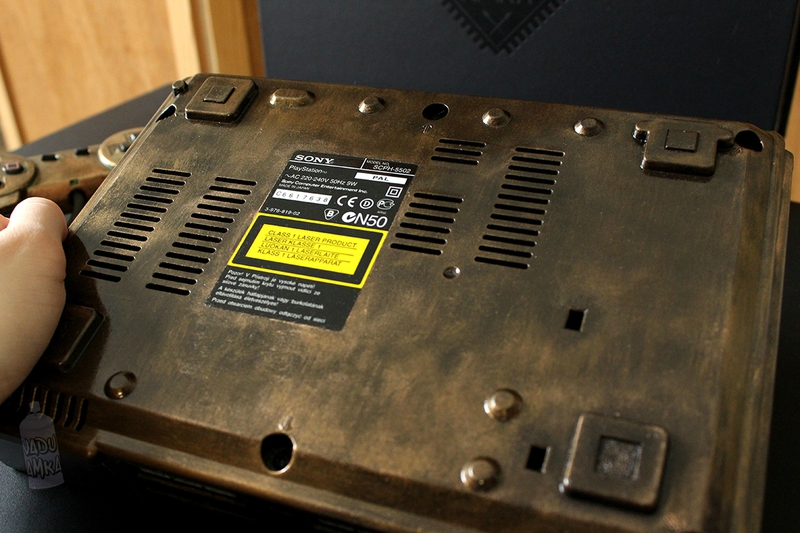 Console réalisée pour Fred (Sparadrap), acteur de la web-série Noob, grand fan de la série Castlevania. Ce dernier a fait le souhait ultime de posséder une Super Nintendo unique et « of the dead » évidemment !
Débutée durant le mois d'avril après de longues soirées de délibérations et de décisions cruciales… C'est au final le château de Dracula qui se dessine sur la partie centrale de la console. Choix de quelques éléments emblématiques ou faisant un clin d'œil à la saga : cercueil, croix, chaînes, fouet, squelette, bois, dorures, pierre, et décor vampirique.
Easter Eggs cachés sur la manette (3) : rapide et agile, il apparaît dans Dracula X, Symphony of the Night, Circle of the Moon…
Les traces d'un objet perdu ou arraché sont visibles. Peut-être les restes d'une lutte acharnée ?
---
Console made for Fred (Sparadrap), actor in the Noob web-serie and a Castlevania's big fan! He's made a wish to own a unique Super Nintendo and " of the dead" naturally!
Started in April, after long evenings of negociations and crucial decisions… Finally it's Dracula's Castle that's designed in the central part of the console. Some emblems of the serie have been chosen: coffin, cross, chains, whip, skeleton, wood, gilding, stone and vampire decoration.
Hidden Easter Eggs (3) : Fast and agile, he appears in Dracula X, Symphony of the Night, Circle of the Moon… Marks of a lost or snatched item are visible. Maybe the rests of a bitter fight?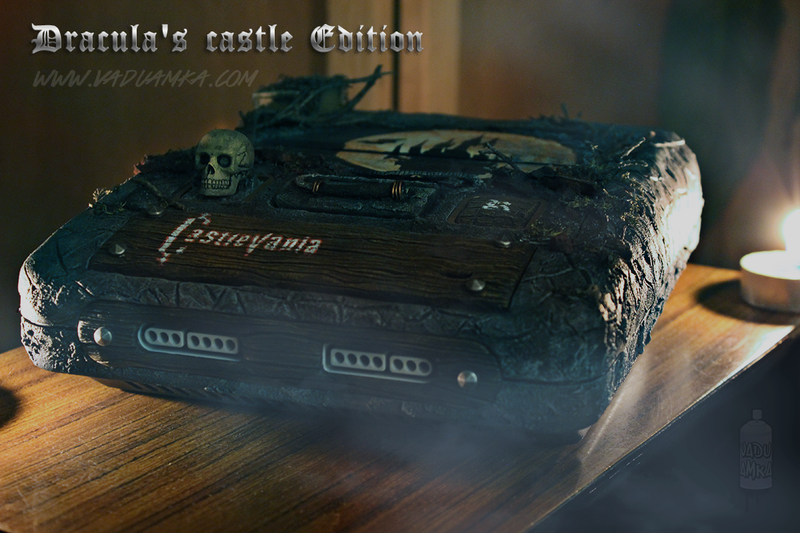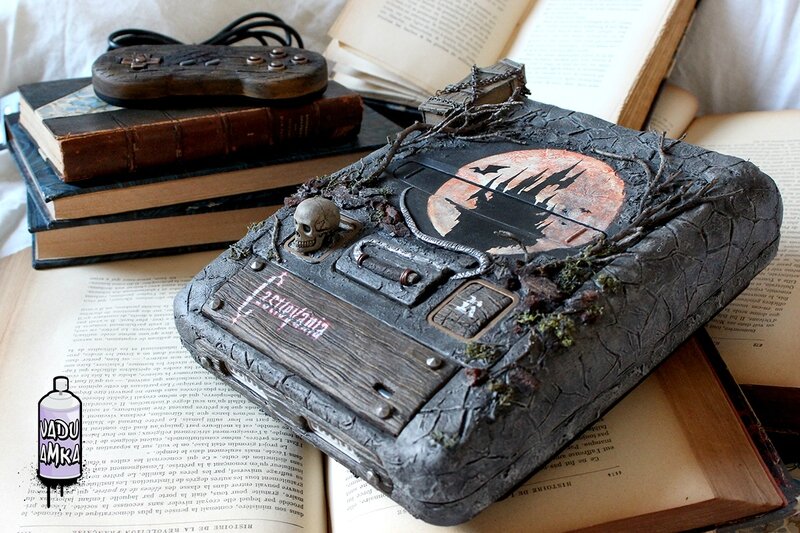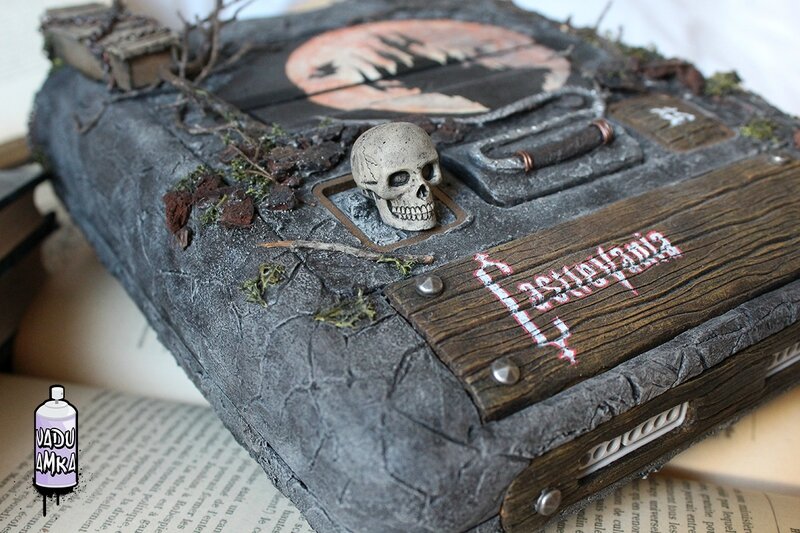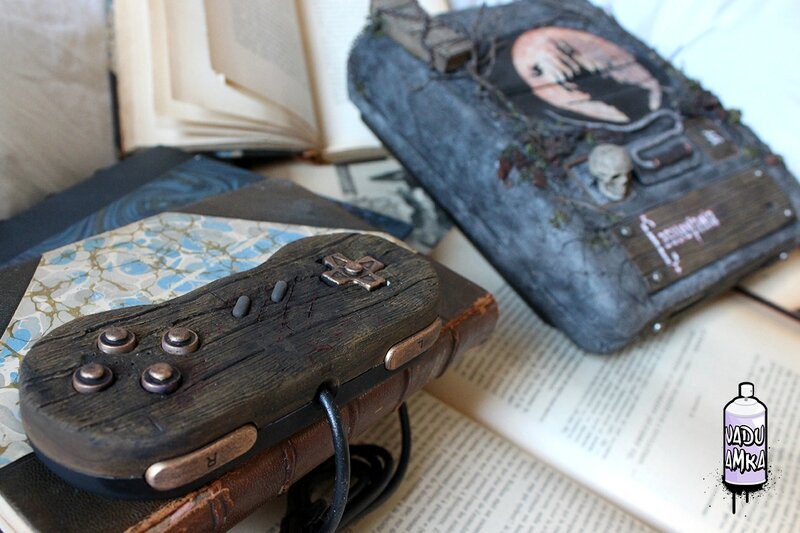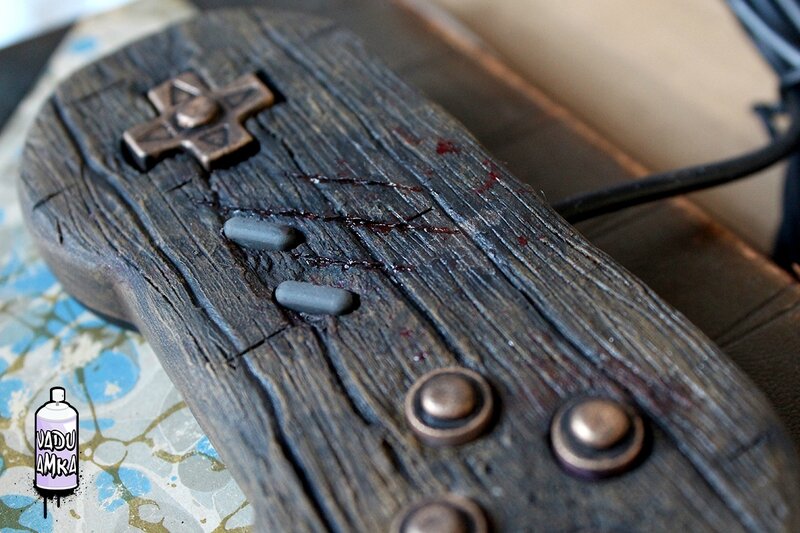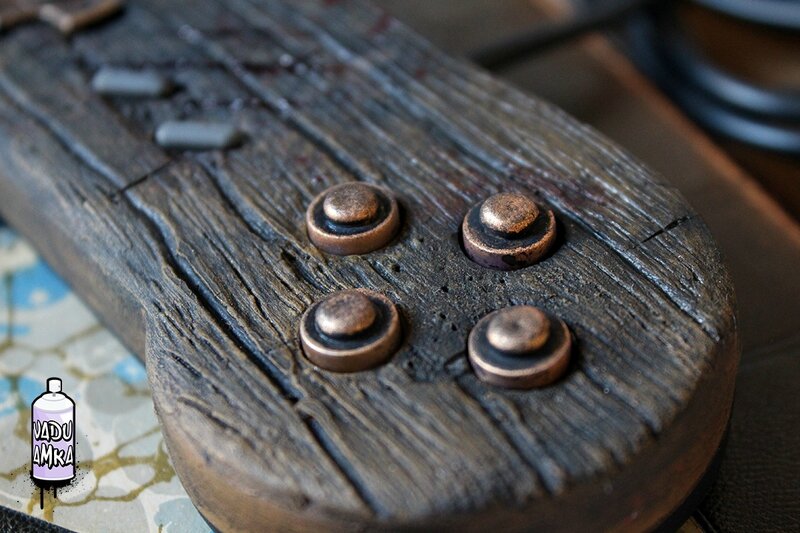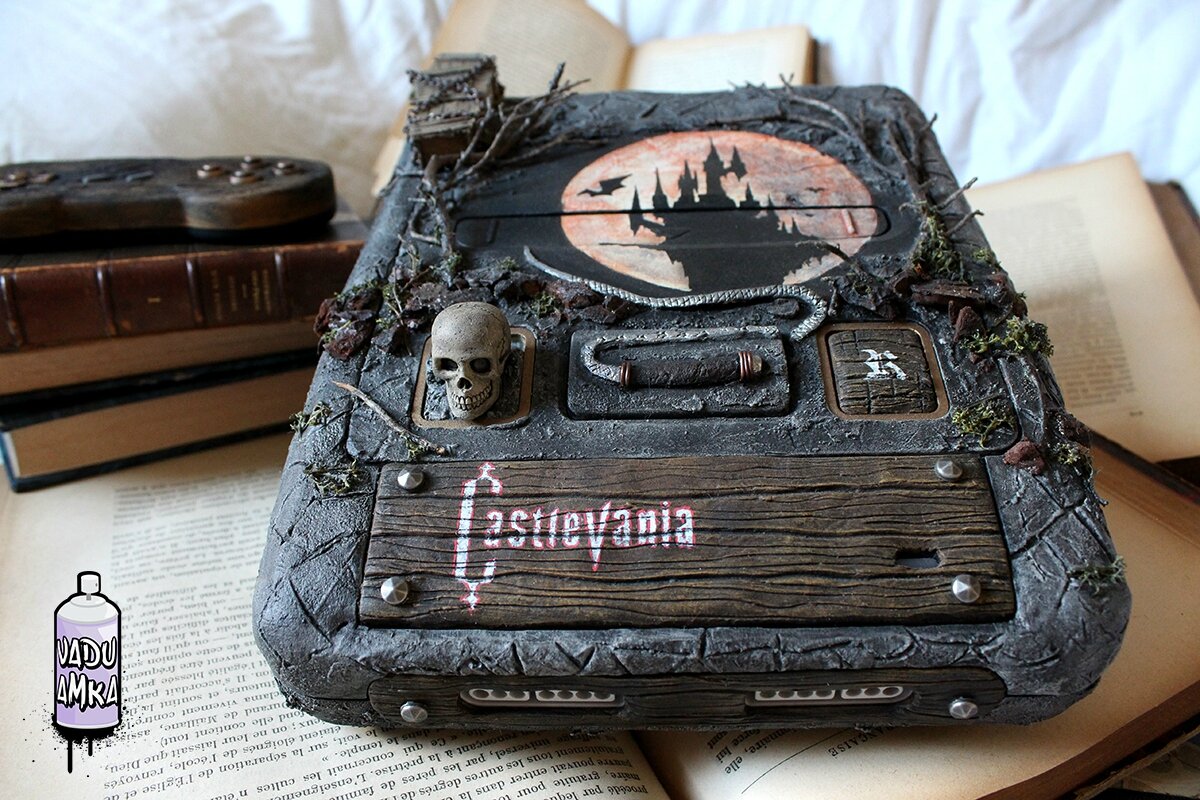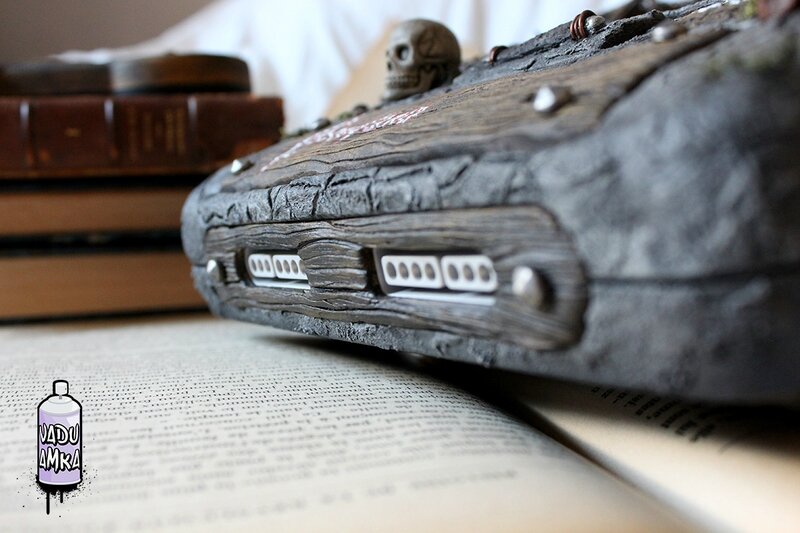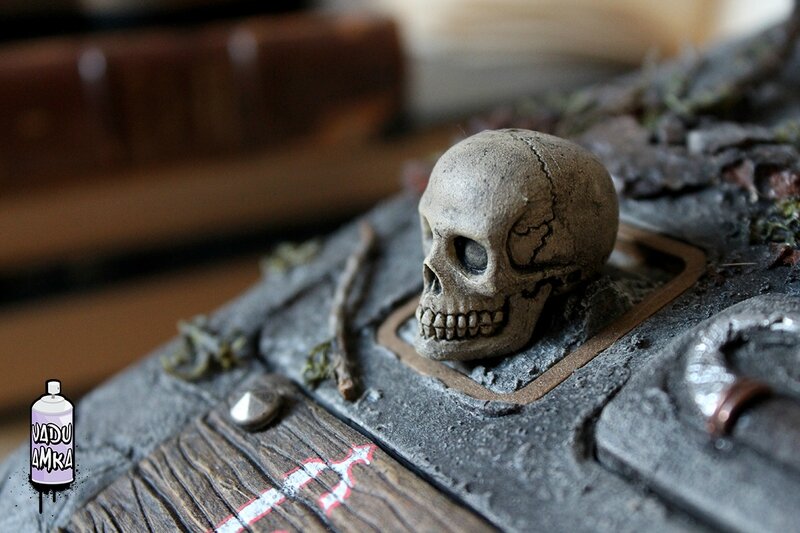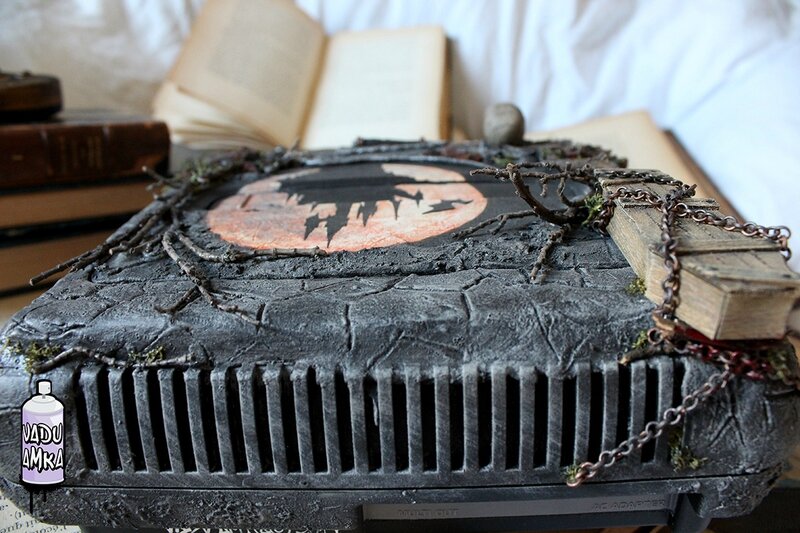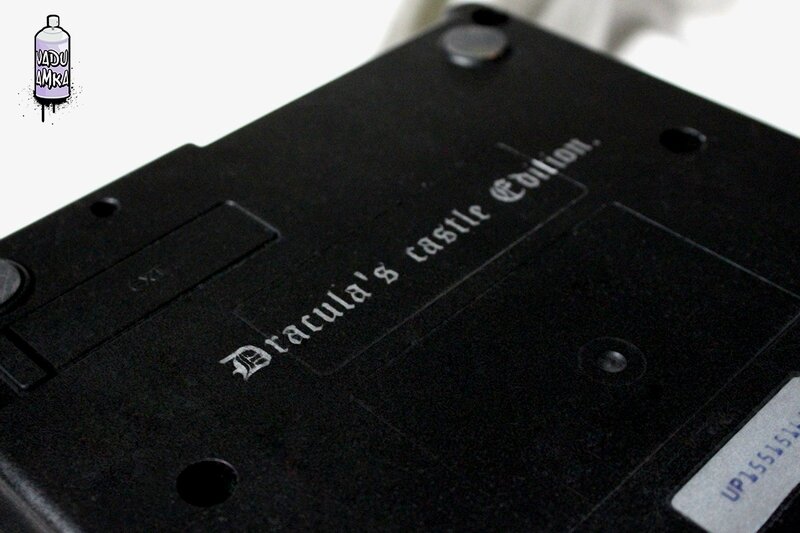 Résultat final :



Remerciements à Sam et Alex, qui sont toujours de bon conseil.
Mention spéciale au Shamman de la résine qui m'aide bien souvent, même à distance !
Et à ma traductrice ;_;...
Cartouche Game Boy originale, modelée et sculptée à la main.

Inspiré d'une publicitée de Donkey Kong Country 2, j'ai réalisé le plus fidèlement possible une reproduction de la GBA SP sur ce même thème.
La console fonctionne parfaitement et est jouable. Elle était en exposition à la Retro Made in Asia @NamurExpo. Elle est entièrement sculptée à la main, certaines parties remoulées (produits: résine, enduit gras, sculpey, acrylique... )

Détails : écran AGS 001 "frontlight" , modèle européen. Touches directionnelles en bambou.
La console est en position ouverte et n'est pas prévue pour se fermer.
Dimensions : 15,5cm x 8cm.
Poids : 180gr
---
Inspired by an old Donkey Kong Country 2 advertisement, I made as accurately as possible a GBA SP reproduction on this theme.The console works perfectly fine and is totally playable. It was shown on exhibition at the Retro Made In Asia @NamurExpo.The design is entirely handmade carved, some parts has been remolded with the following stuff : resin, bold coating, sculpey , acrylic,...
Details : AGS 001 screen "frontlight", european model. Directional buttons are made of bamboo. The console is in it's open position and it isn't intended to close it as an artistic choice.
Dimension : 15.5cm x 8cm and weight : 180gr
↓ Not the original advertisement .

And yes, it works!

Review 2015


Après quelques modifications et retouches, les trajets des conventions et expositions à répétition ont peu à peu fragilisé la coque (Surtout un voyage en avion). J'ai profité de l'été et de son premier anniversaire pour refaire une partie de la peinture et remodeler les touches. La voilà à nouveau neuve!
Dimensions : 30x30cm Profondeur : 3,5cm
Acrylique et bombe sur toile , 3 modèles uniques , signés.
Toiles disponibles en ligne chez KOCHI Gallery, cliquez ici .
Paintings available online at KOCHI Gallery, here.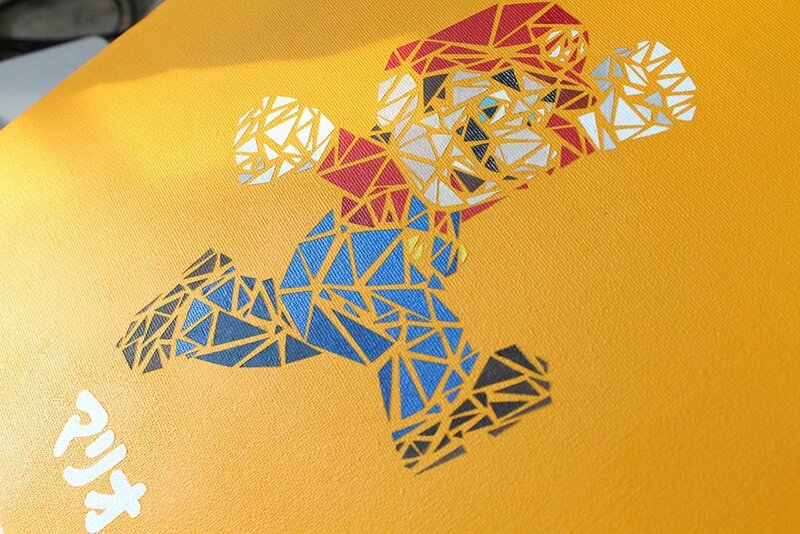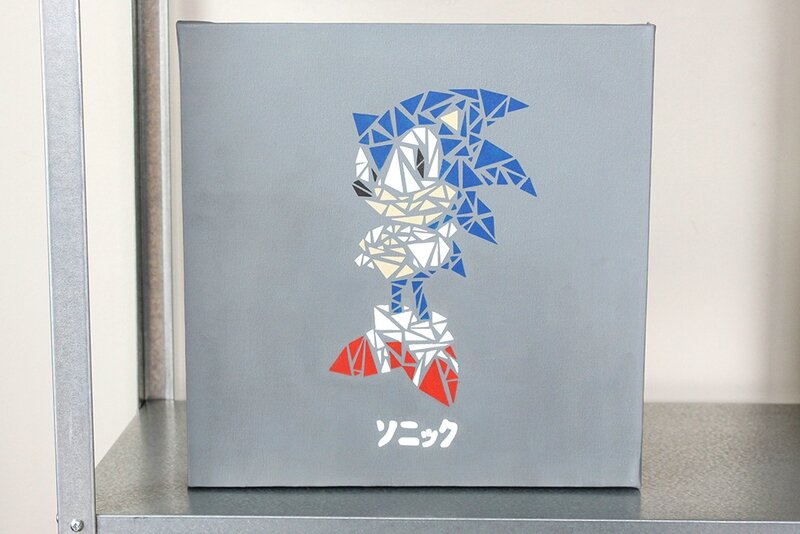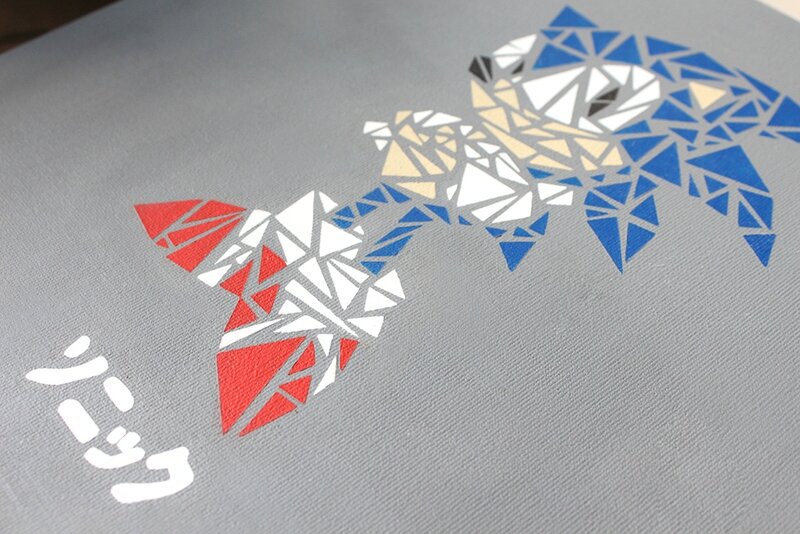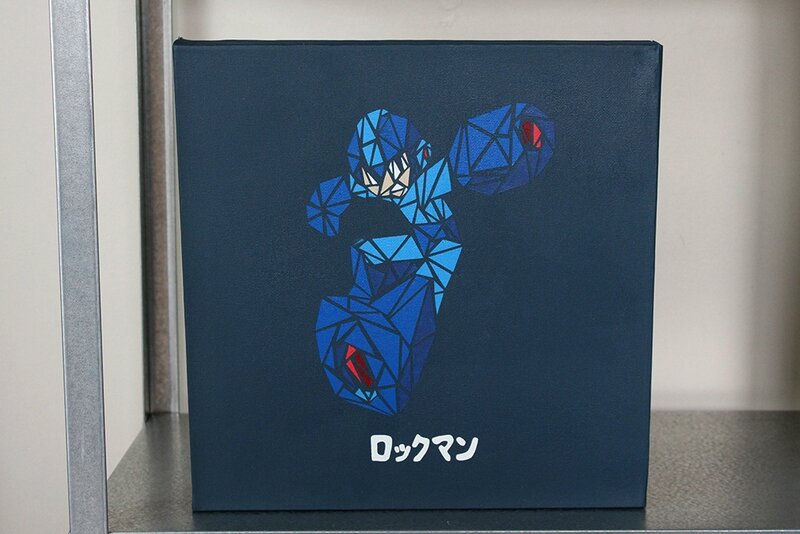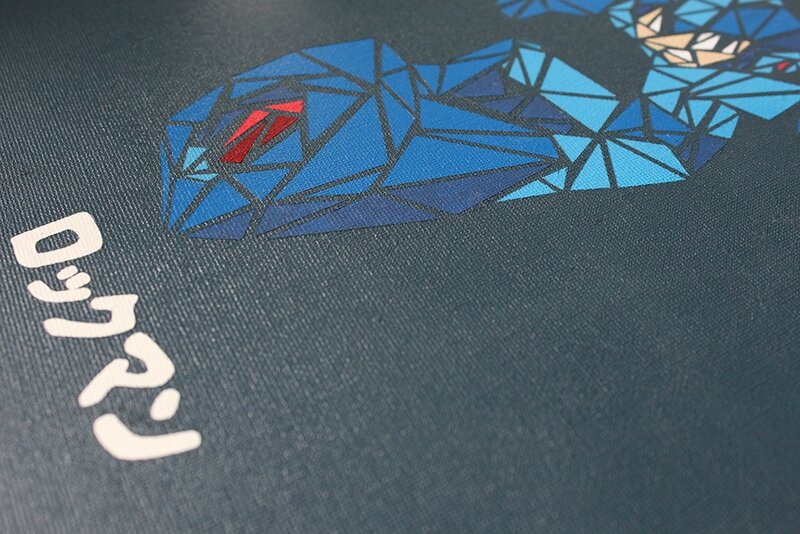 Et non, Sonic ne vient pas de fêter ses 30 ans par contre c'est le cas du propriétaire de cette console! Vernis UV Mat, Led bleu et lettrage 30th en relief.
Seul le logo 30th est en plexi très fin. L'ensemble de la console est réalisée à la peinture en bombe (signal white). NB : Il n'y a pas d'autocollant :) !

This isn't Sonic's anniversary! But my friend is 30 years old and he's a Sega games fan. The logo is made in cut plexi and the rest of the letters are painted.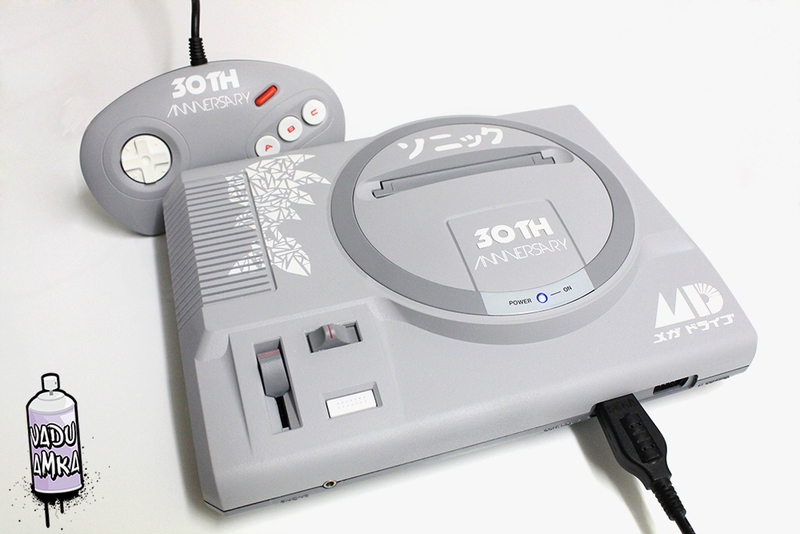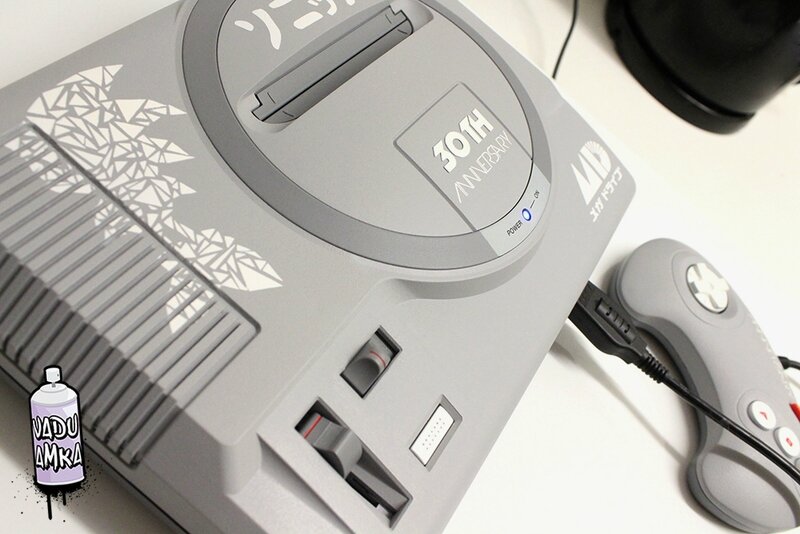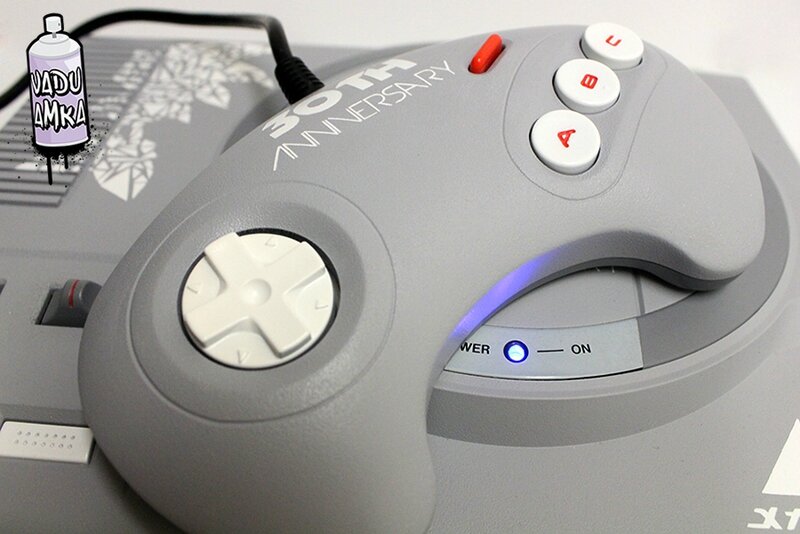 25 oct. 2014
Bombe & acrylique sur toile
50x60cm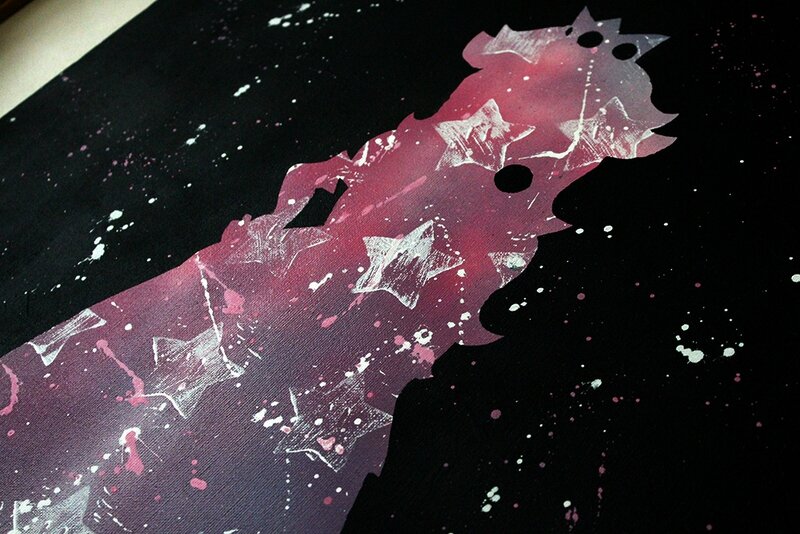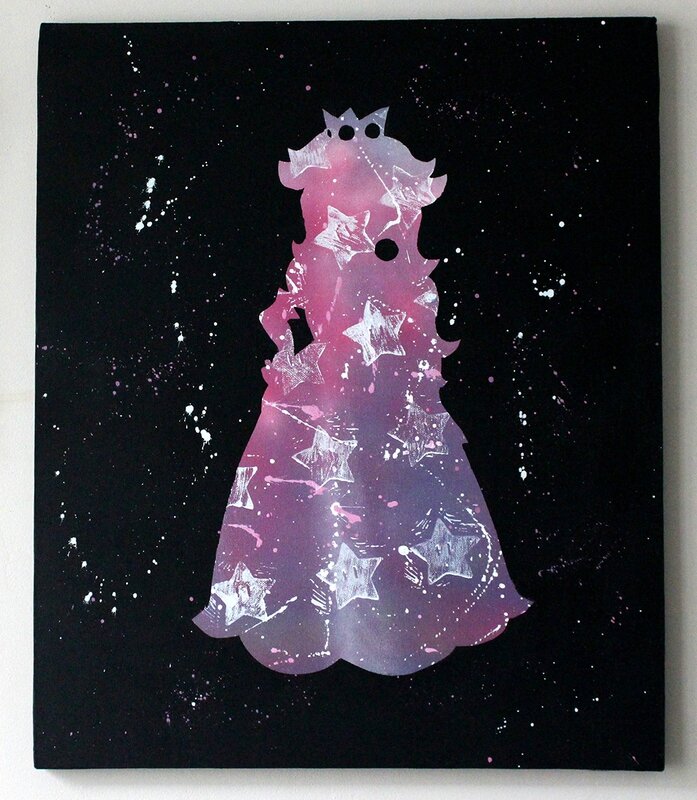 14 août 2014
Bouffe-tout est, comme son nom l'indique, un fantôme très vorace dont l'appétit s'avère parfois gênant au point d'engloutir une Master System...
Temps de réalisation entre 100 et 120 heures dont 50h pour la texture et peinture.

Modifications: Réparation de la console qui ne possède plus qu'un port manette, le switch off/on était défectueux. Celui-ci sera déplacé sur le côté droit de la MSII (la sortie vidéo et le nez ne permettant pas d'installer correctement le nouveau switch). Installation d'un éclairage interne (led bleu)
Le choix du clapet tel quel a été mûrement réfléchi, je tenais à garder au moins un élément d'origine. Le système coulissant ne permettant pas de "mettre" par dessus la dentition, j'ai opté pour une composition où il tient entre ses dents le restant de console.
Premières étapes du coffrage : Sous couche et primer teinté, correction du coffrage avec du Tamiya putty (utilisé pour les maquettes).

Texture granuleuse et vernis satiné. [Work in progress]

Pigments luminescents pour la dentition et rajout d'un led bleu (OFF/ON) qui illumine l'intérieur de la console
[Work in progress]


Console remontée et réparée pour un premier test! [Ombrage non achevé.]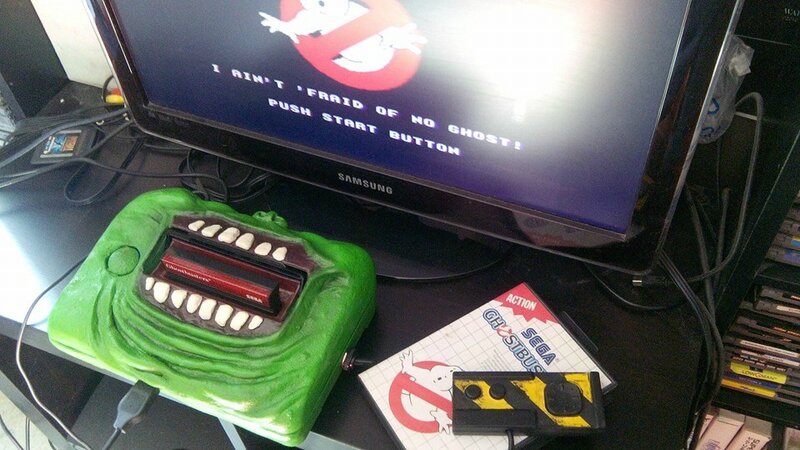 Final :