Manette Playstation 4 promotionnelle réalisée pour la sortie du jeu ASSASSIN'S CREED ORIGINS.
Cette pièce unique a été réalisé pour un concours Smartoys en Belgique.
Matériaux : Lanières en cuir clair, logo en résine et plastique, peinture acrylique.
Finition version UV mat.

Modèle unique, non destiné à la vente.

© 2017 Ubisoft Entertainment. All Rights Reserved. Assassin's Creed, Ubisoft, and the Ubisoft logo are trademarks of Ubisoft Entertainment in the US and/or other countries.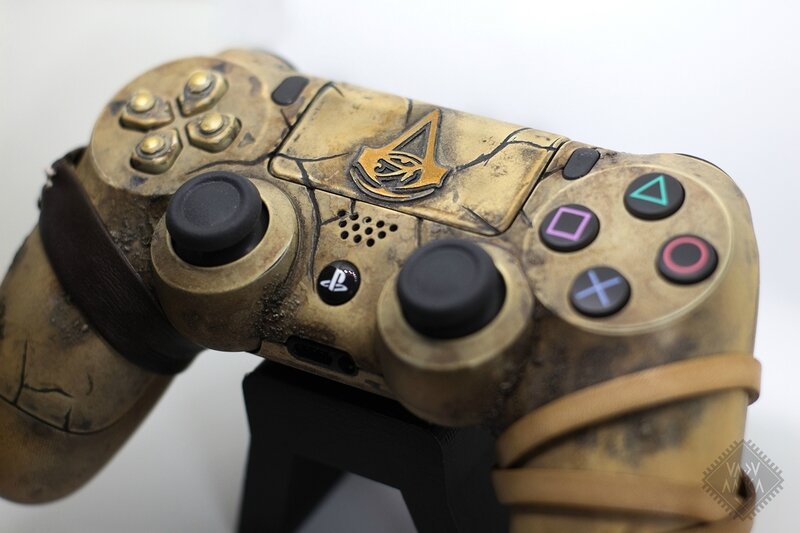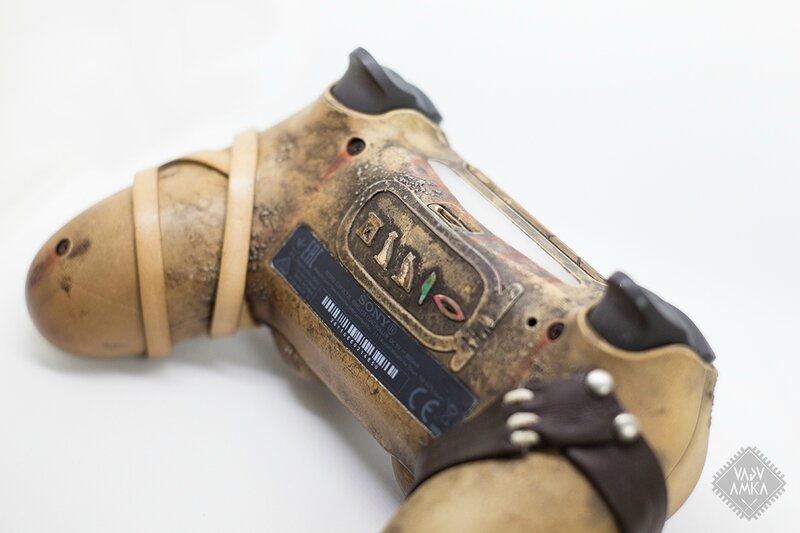 `
Ces dernières semaines, nous avons réalisés pas mal de chouettes projets avec Random Print ! On vous dévoile la dernière fournée : Un Art Toy géant pour South Park : L'Annale du Destin qui sort ce 17 octobre. Il s'agit d'un jeu vidéo de rôle, basé sur l'univers du dessin animé South Park, développé par Ubisoft San Francisco et édité par Ubisoft. L'équipe a eu l'opportunité de travailler sur un petit projet (de 22 x 20cm tout de même!) pour la sortie du jeu en Belgique ! Une collaboration pour l'enseigne Smartoys qui ne manque pas de...pets !
Nous avons opté pour un rendu brut façon vieux bronze patiné sur un socle en bois massif ciré.

Lead sculptor : Stéphane Janssens | 3D print technician : Amandine Delmarre | Paint & Crafting : Vadu Amka

© 2017 South Park Digital Studios LLC. All Rights Reserved. South Park and all elements thereof © 2017 Comedy Partners. All Rights Reserved. Comedy Central, South Park and all related titles, logos, and characters are trademarks of Comedy Partners. Game software © 2017 Ubisoft Entertainment. All Rights Reserved. Ubisoft and the Ubisoft logo are trademarks of Ubisoft Entertainment in the U.S. and/or other countries.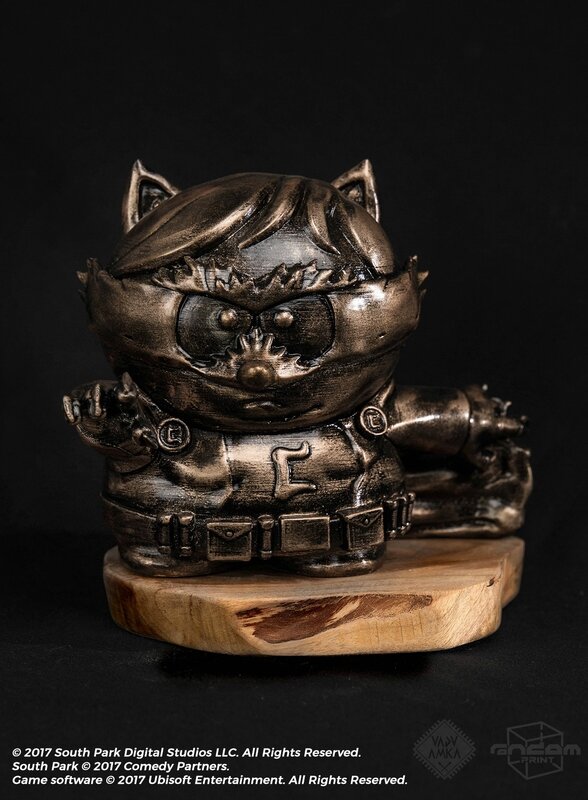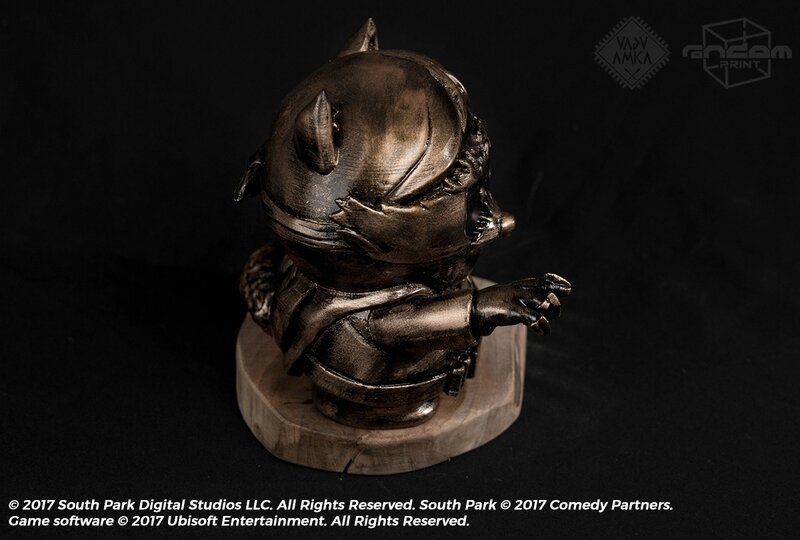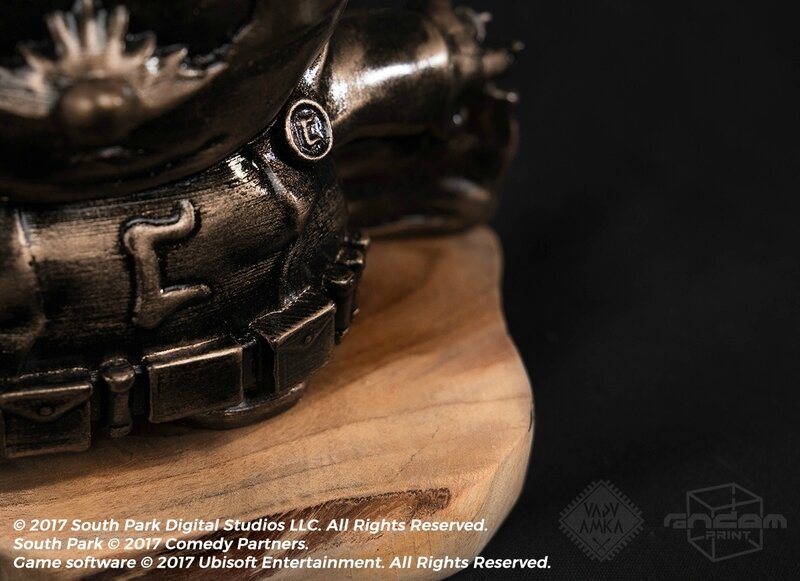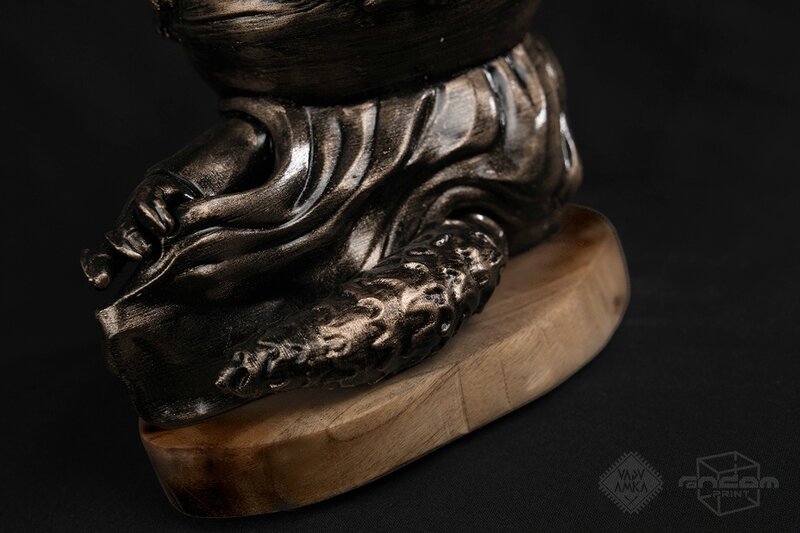 Customisation d'une Super Nintendo sur le thème de StarFox 2 pour la soirée LGX Retro Night à Luxembourg City. Peinture acrylique du logo Super Nintendo, vernis UV Mat avec sous couche aux pigments luminescents, ainsi la console brille la nuit ! Logo réalisé en plastique.
Exemplaire unique, promotionel.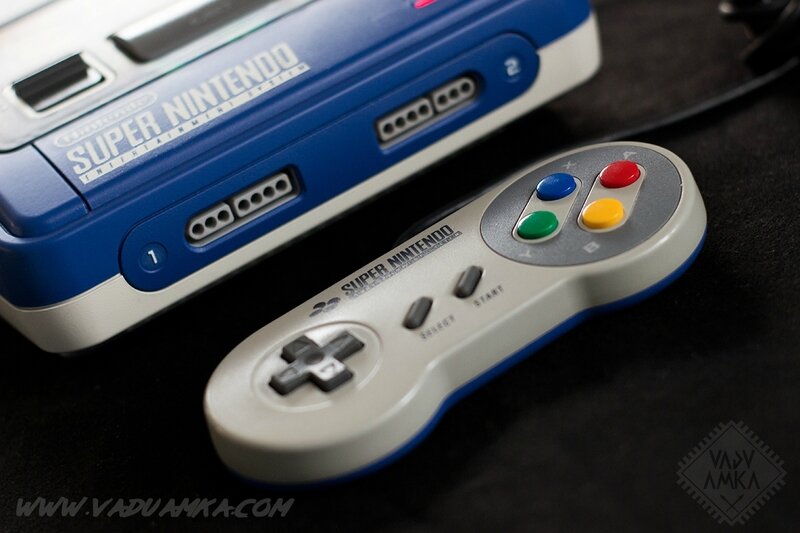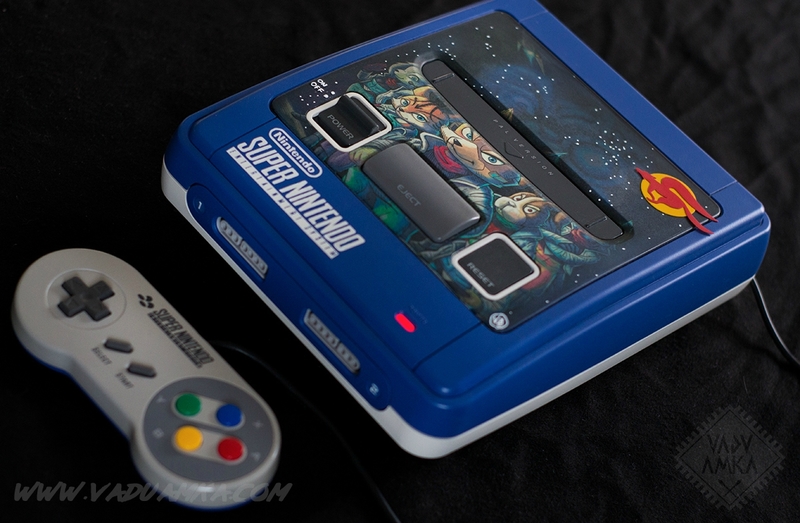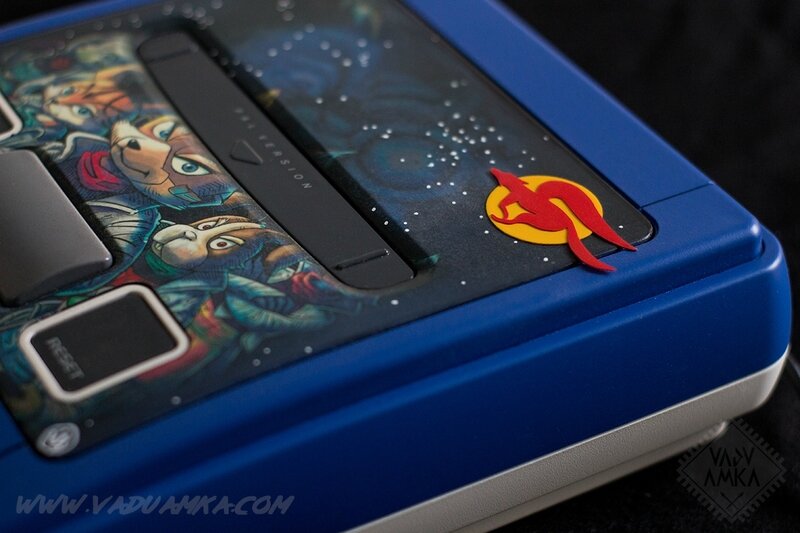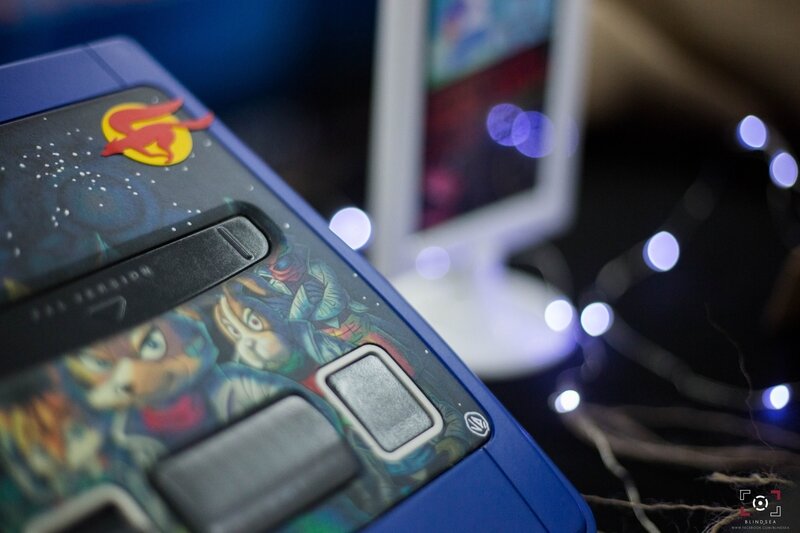 L'album de l'event sur Facebook, avec photo du workshop :
" Oui dans Super Mario Land 2: 6 Golden Coins ! "

Alors que Mario + Rabbids : Kingdom Battle, le crossover surprise sur Nintendo Switch déboulait cet été; je m'attelais dans mon atelier à achever ce petit gars moustachu, doté de sa nouvelle combinaison... Lapin Crétin ! Une pièce unique réalisée pour Smartoys.

Objet promotionel non destiné à la vente.

Dimension : 21cm de haut
Matériaux : résine, acrylique, epoxy
Cloche en verre et socle en bois.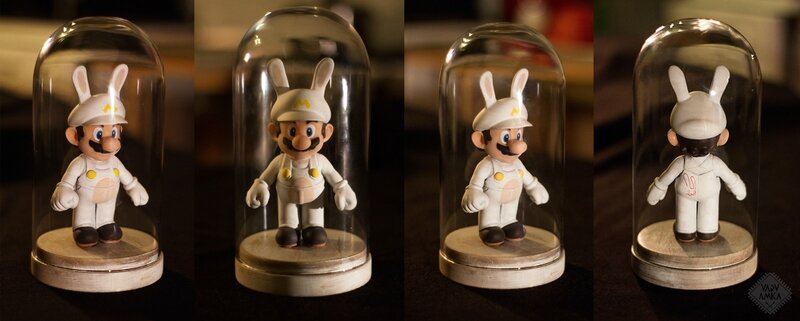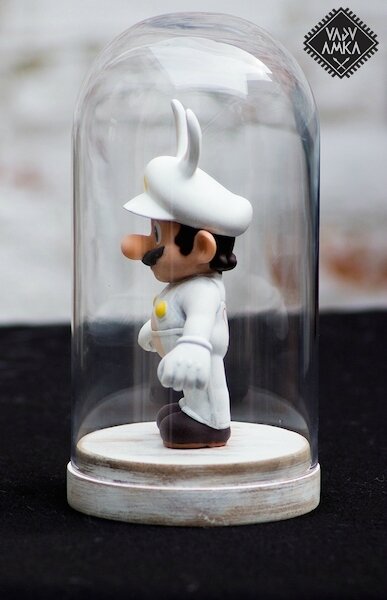 BONUS : WORK IN PROGRESS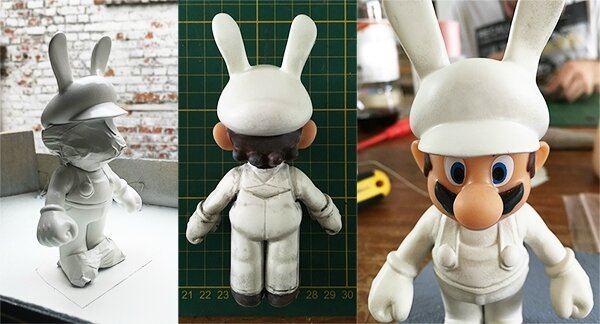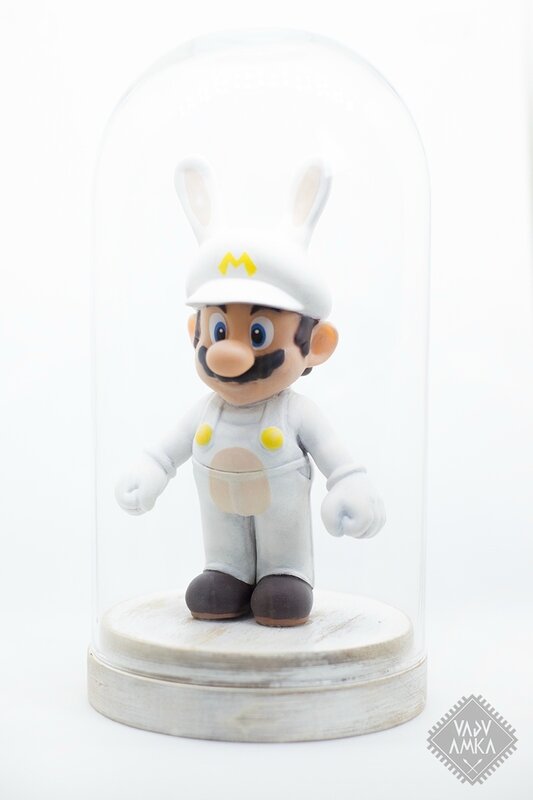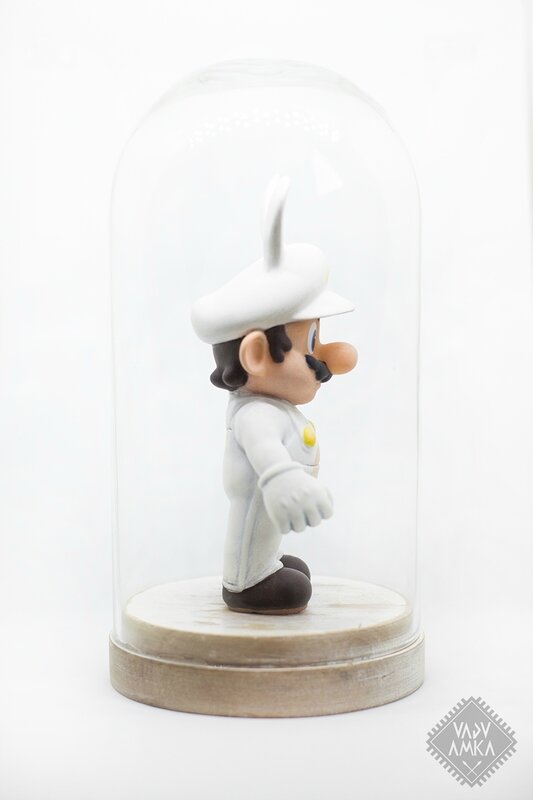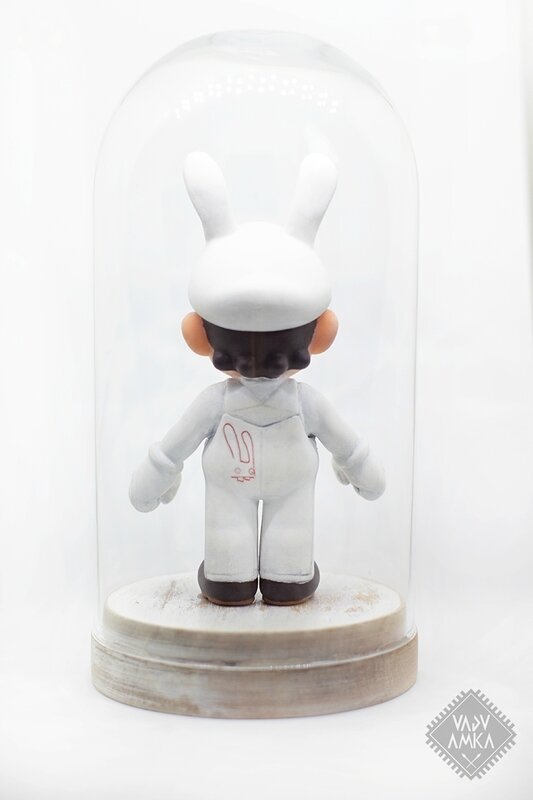 Collaboration avec Random Print sur ce petit "chibi' Roi Liche qui est un personnage de la série de jeux vidéo Warcraft, créé par Blizzard et expréssement réalisé pour la Gamescom 2017.

Concept original par Stéphane Janssens et Rodolf Altenhoven.
Impression 3D : Amandine Delmarre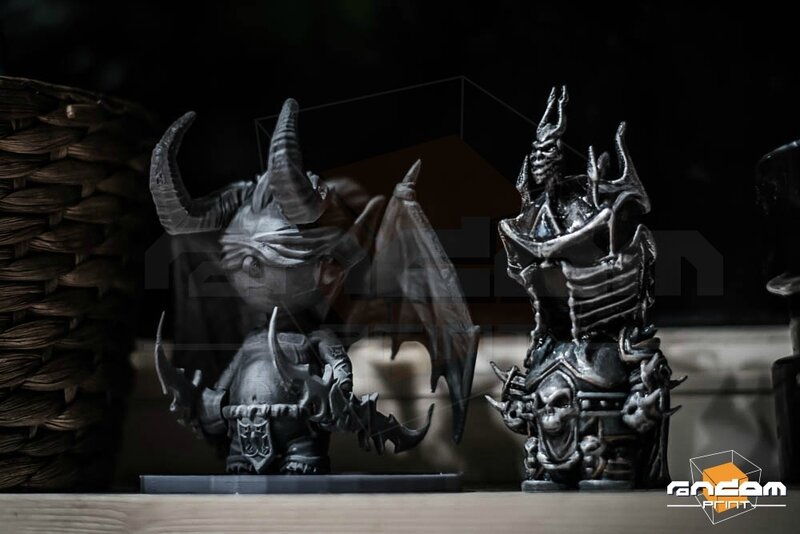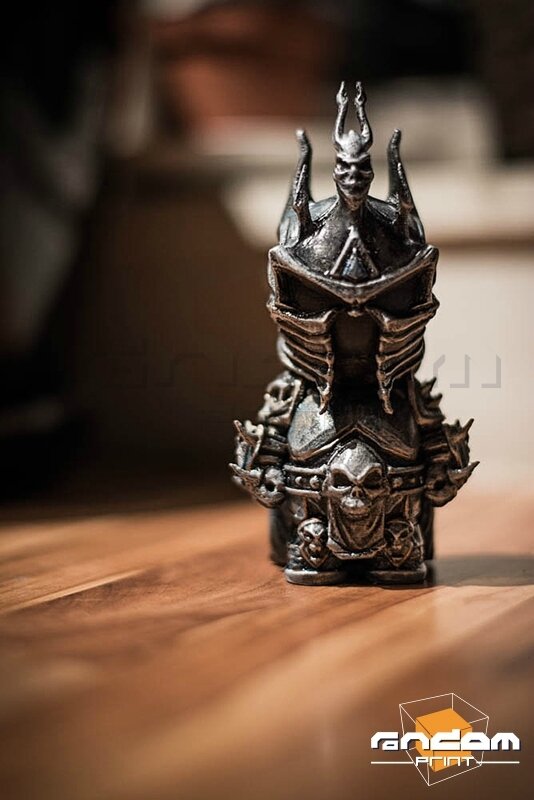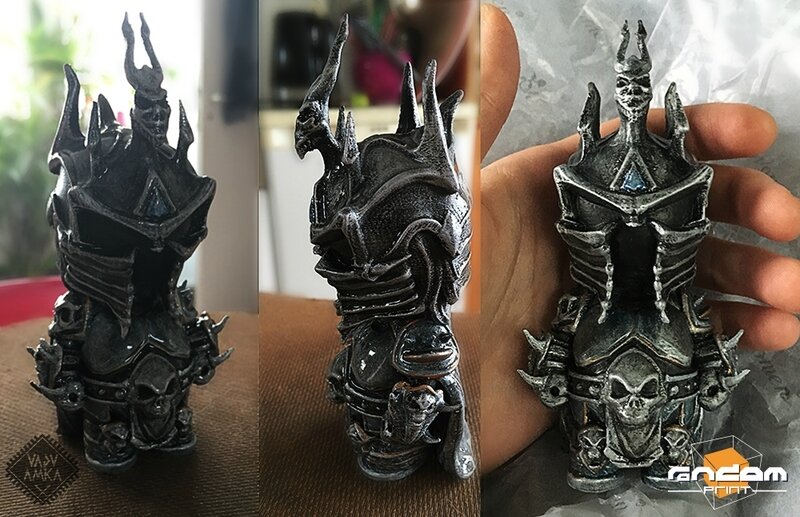 Nouvelle collaboration pour la sortie d'un jeu anthologique : Crash Bandicoot ! Vous n'êtes sans doute pas sans savoir que Crash Bandicoot N. Sane Trilogy sort ce 30 juin sur Playstation 4. Pour l'occasion, la société Activision Blizzard m'a contactée afin d'élaborer 3 consoles sur cette saga emblématiques (et je n'en reviens toujours pas!). J'ai eu carte blanche pour une grande partie du projet, étant moi-même une grande fan de la série, j'ai pris le projet très à coeur. Nous avons choisi d'utiliser un personnage tout aussi iconique que notre ami roux : le masque Aku-Aku ! La console est réalisée en résine, acrylique et plastique. La partie inférieure du masque est entièrement en bois ainsi que le logo en bas à gauche.

Je remercie Activision Blizzard pour leur confiance ! :)

NB: Si vous utilisez les photos, merci de créditer l'artiste, le photographe Blind_Sea et évidemment les ayants droits !

© 2017 Activision Publishing, Inc. ACTIVISION and CRASH BANDICOOT are trademarks of Activision Publishing, Inc. The rating icon is a trademark of the Entertainment Software Association. All other trademarks and trade names are the properties of their respective owners.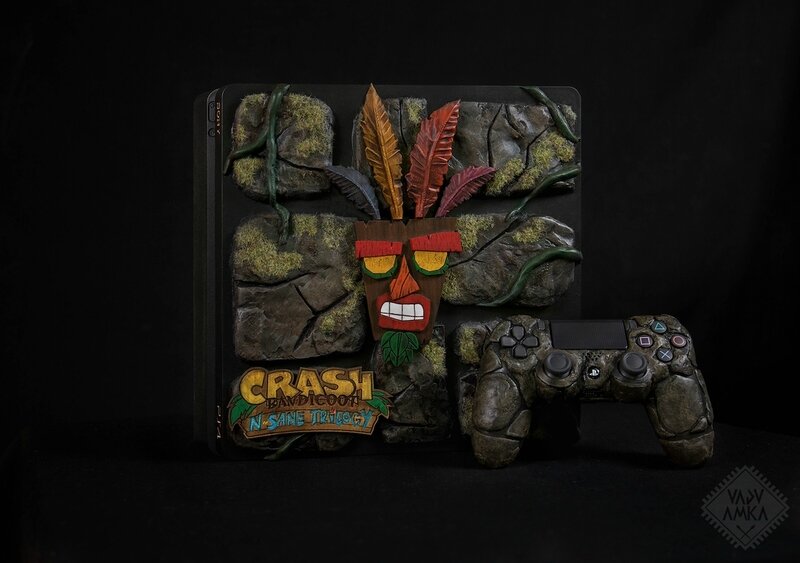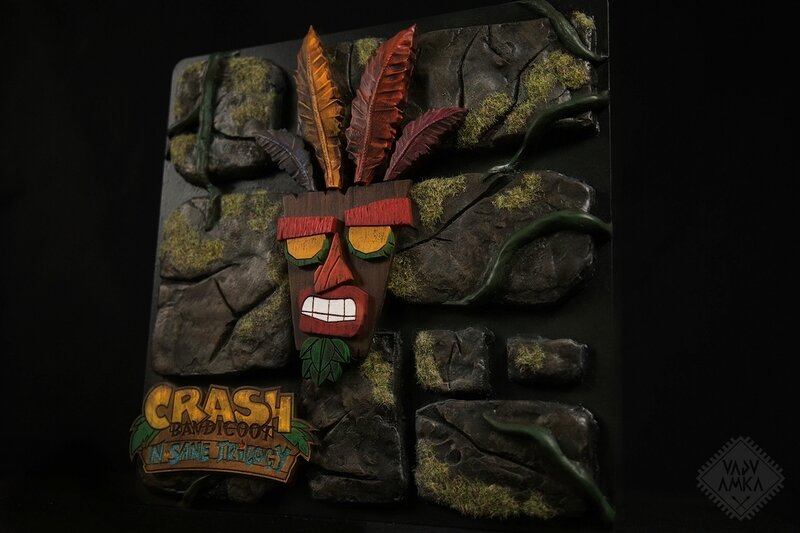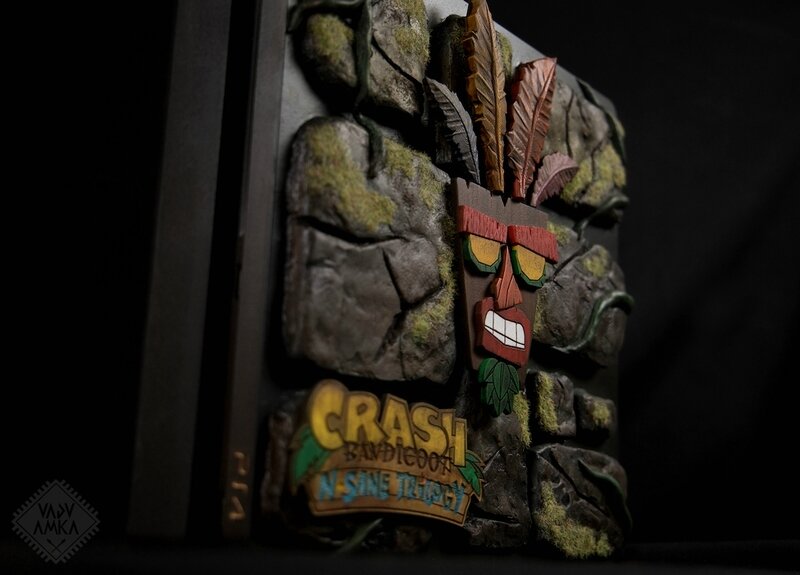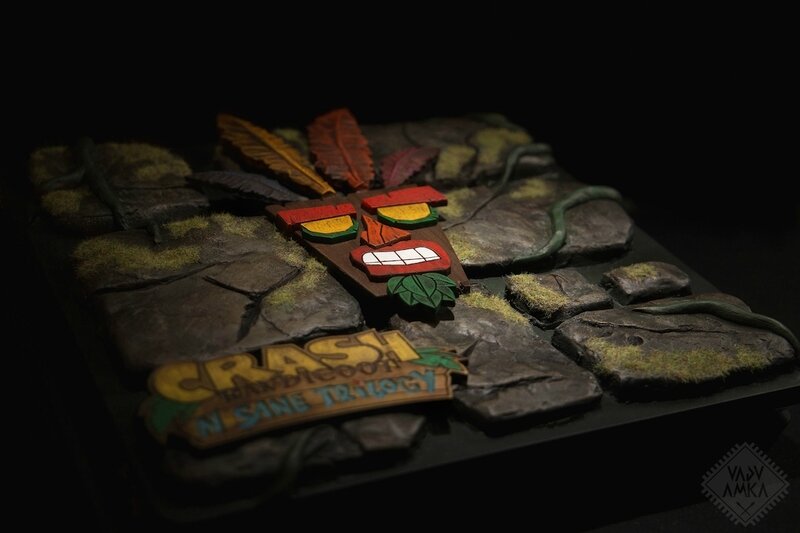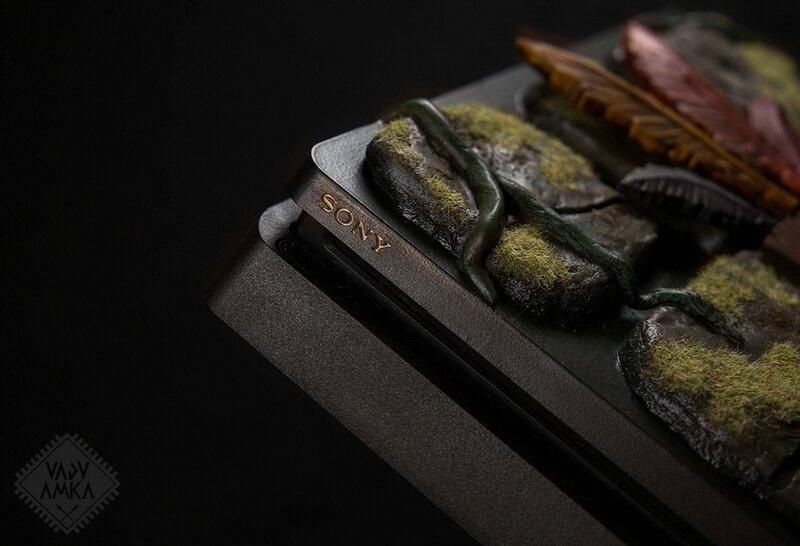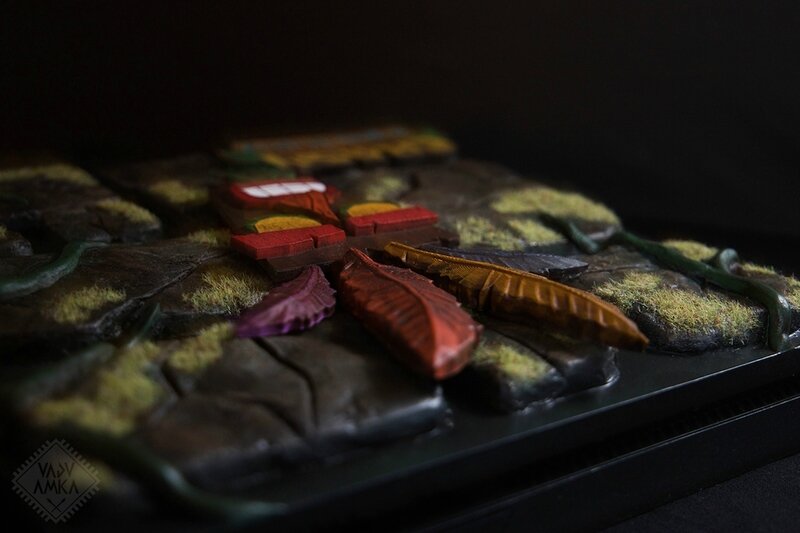 Merci aussi Blind_Sea pour les photos et l'équipe de Shoops ; Amandine , Rodolf et Stéphane pour m'avoir assistée dans les choix de matériaux et la précieuse aide apportée (surtout lors de mes crises existencielles au sujet des plumes).
Réalisation d'une manette unique promotionelle sur le thème de Grand Theft Auto V.

Dans le cadre de la "Journée de la Gameuse" la chaîne de magasin Smartoys organise un concours d'envergure ainsi qu'une soirée ce samedi 20/05 au bar gaming Meltdown Brussels. Rendez-vous dans un Smartoys pour bénéficier d'une réduction de 10% et vous pouvez également postez une photo sur Facebook ou Instagram avec le hashtag #womeningames afin de gagner cette manette Custom GTA V !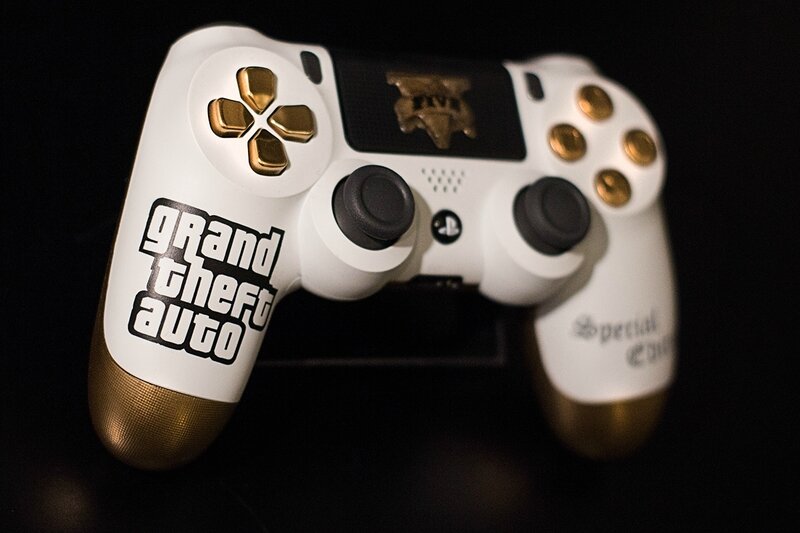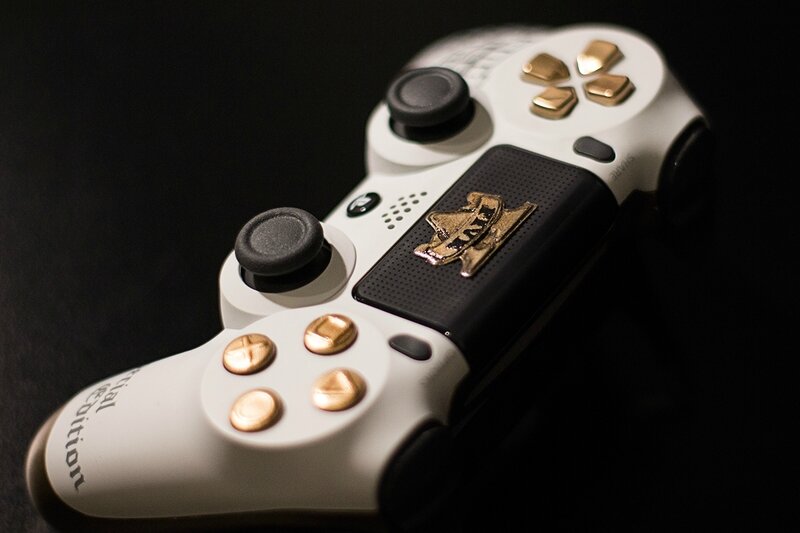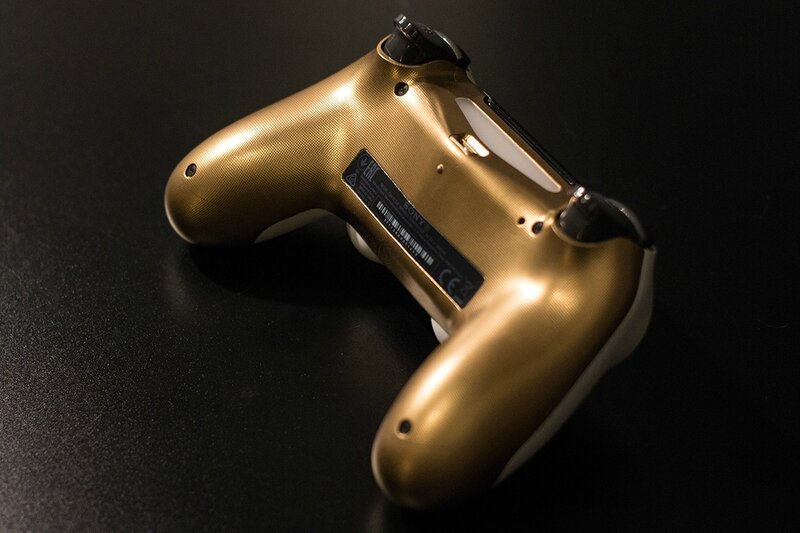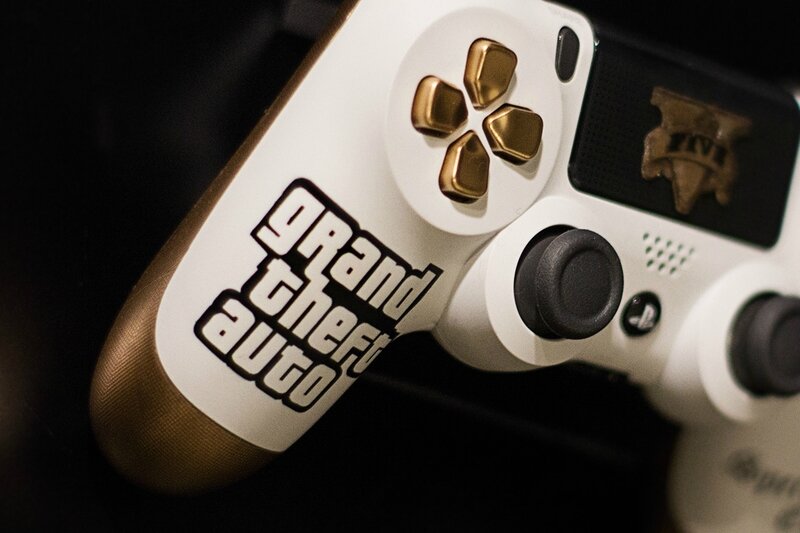 Double projets sur Playstation 4 et Xbox One S pour le Luxembourg Gaming Xperience qui se tient à Mondorf ce 12 , 13 et 14 mai.

Au programme, le premier tournoi League of Legends au Luxembourg, du streaming tout le week-end, du rétrogaming avec des bornes d'arcades, de la réalité virtuelle , un concours cosplay organisé par Luxcon et la présence du champion du monde de FIFA de même que Melania Mylioti, championne de Counter Strike ! Du beau monde pour la deuxième édition du Luxembourg Gaming Xperience (LGX).

NOT FOR SALE.
Luxembourg Gaming Xperience powered by SATURN Luxembourg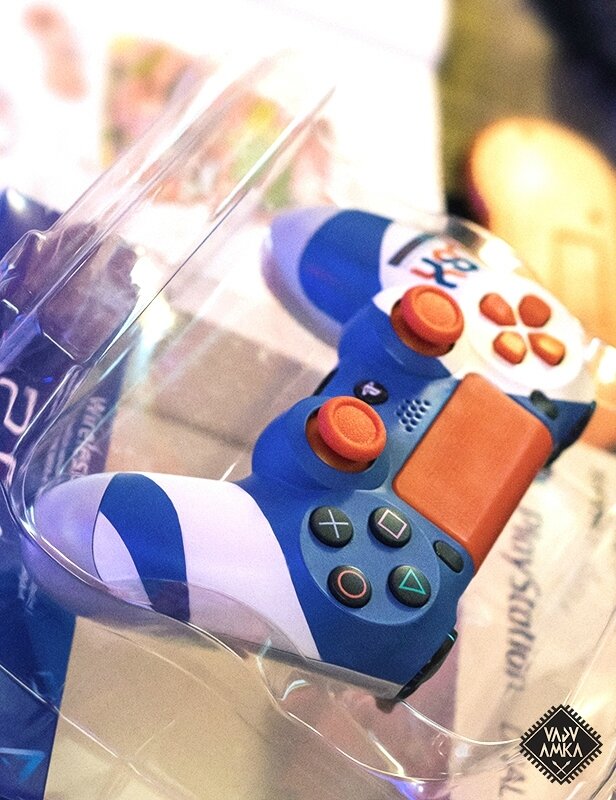 Pièce unique pour la promotion et la sortie de PREY en Belgique. Manette réalisée en résine et époxy, finition mate.
Couleurs inspirées de l'équipement des personnages. Reliefs noirs entourant la manette sur base des "Mimics". Inspiration principale Manette infectée par un symbiote.

Elle est à gagner ici !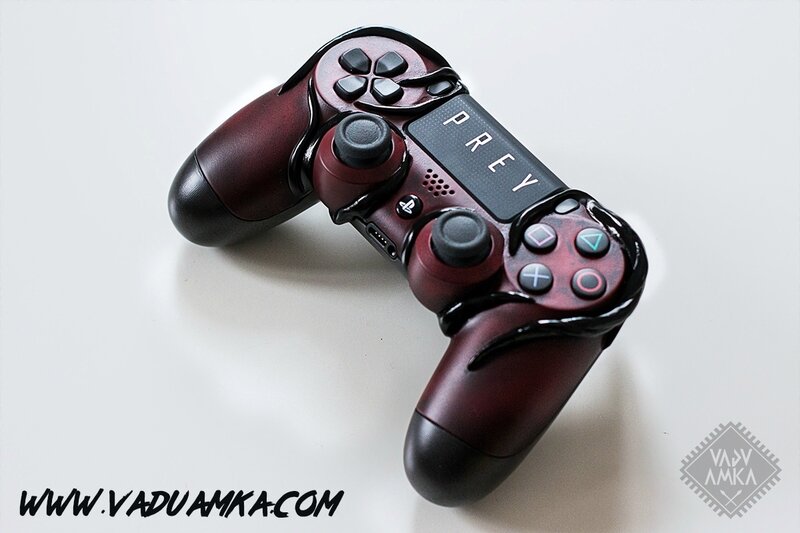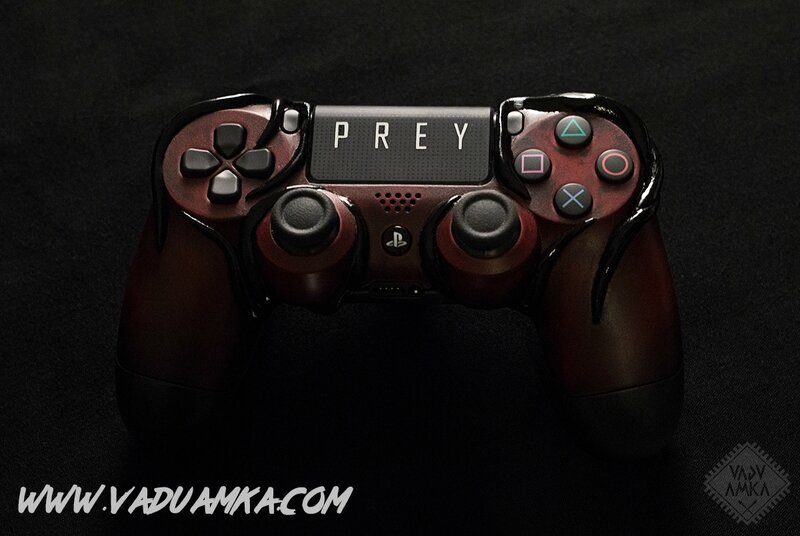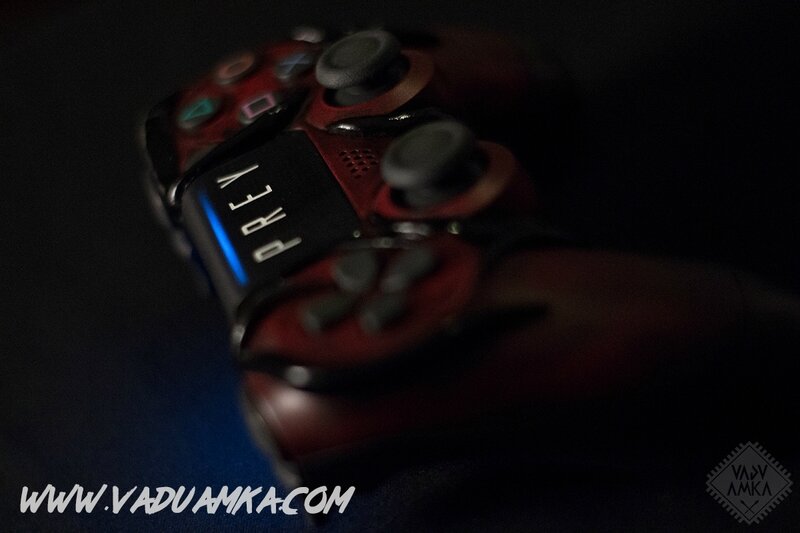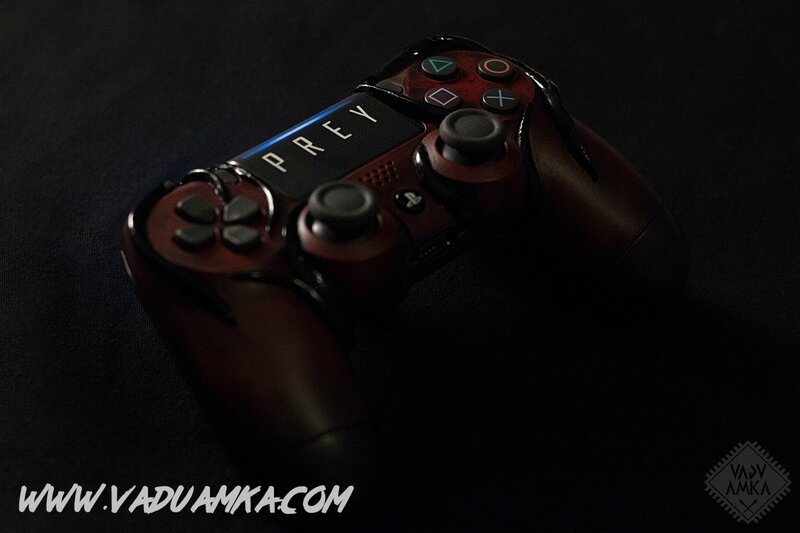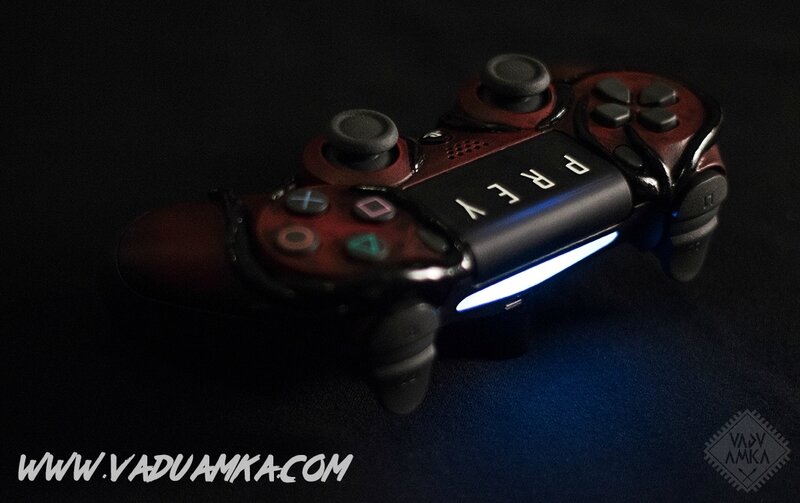 Partez à la découverte d'une nouvelle galaxie avec cette manette Mass Effect Andromeda réalisée pour la sortie du jeu en Belgique. Il s'agit d'un exemplaire unique offert via Smartoys.
Mass Effect™: Andromeda © 2017 Electronic Arts Inc.