Conception d'une console XBOX ONE X The Surge 2 avec un système de LED indépendant de la mise en route de la console. Le dispositif dépend uniquement du branchement secteur de la console. Pas de câble supplémentaire ni de piles archaïques ! Ce même dispositif est recouvert d'un tube en résine semi-opaque, permettant une diffusion optimale entre les stries.
Console réalisée dans le cadre d'une campagne avec Focus Homes Interative. Cette pièce est unique et non destinée à la vente.


©2019 Deck13 and Focus Home Interactive. Deck13 and its logos are trademarks or registered trademarks of Deck13. All rights reserved.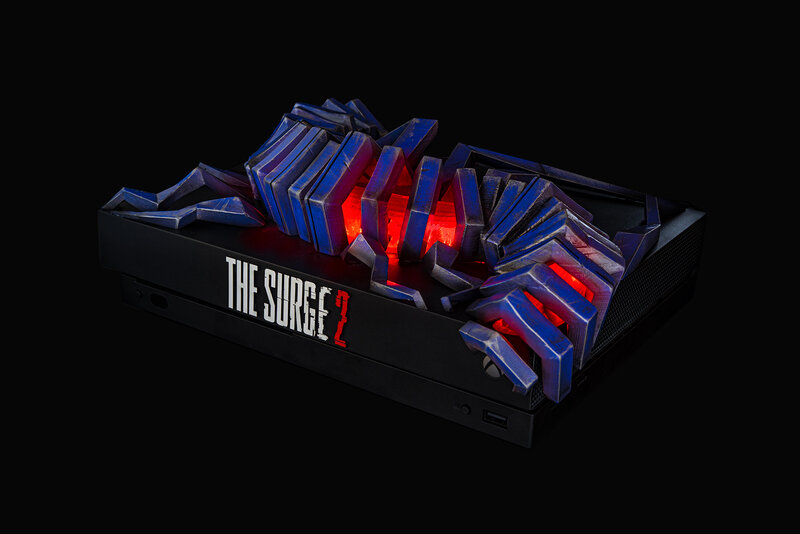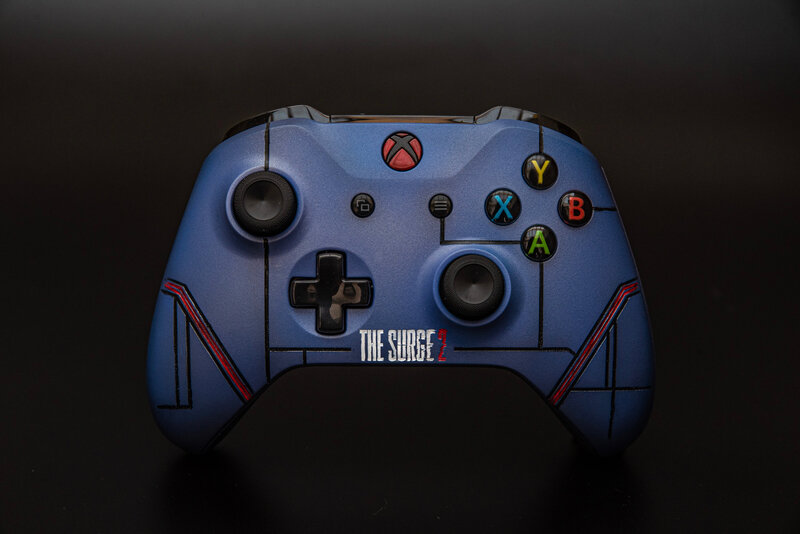 💡Beau petit « prototype » domptant les leds grâce à un ingénieux système qui ne prend que 2mm sous la coque de la console. Il nous aura fallu DES mois pour développer un rendu homogène de diffusion et safe à long terme. Sans bloc d'alim externe, ni batteries. @RandomPrintSPRL pic.twitter.com/5TVlc0j4Sh

— Vadu Amka (@VaduAmka) 26 septembre 2019

Concept art : Random Print
3D Team : Louis C. , Stéphane J. & Amandine D.
Cutting & Print technicians : Amandine D. & Louis C.
Crafting & Painting : Vadu Amka & Elsa R.