Nous sommes 10 artistes internationaux à avoir collaboré avec Geek-Art et Ubisoft à l'occasion de la sortie de Far Cry 5. Retrouver chacune de nos intérprétations sur la page Facebook de Geek-Art et Ubisoft.
Pour cette opération officielle Far Cry 5, une Playstation 4 a été réalisée en hommage à la franchise. Celle-ci est en bois de noyer, découpée et gravé sur le thème du jeu. Ce design a été réfléchi pour être un modèle unique. La console n'est pas déstinée à la vente.

Réalisation de la gravure avec Random Print.

© 2018 Ubisoft Entertainment. All Rights Reserved. Far Cry, Ubisoft and the Ubisoft logo are registered or unregistered trademarks of Ubisoft Entertainment in the US and/or other countries. Based on Crytek's original Far Cry directed by Cevat Yerli. Powered by Crytek's technology "CryEngine".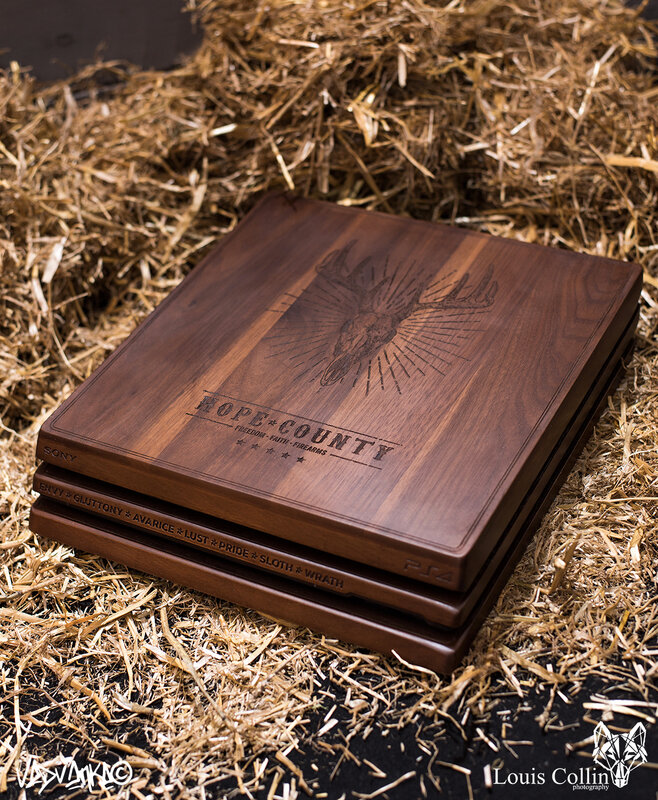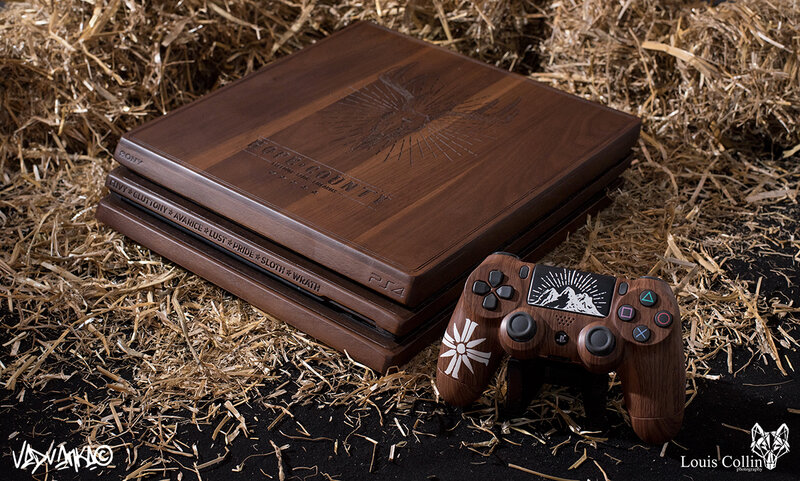 Découvrez maintenant une partie du Making-of derrière la réalisation de la PS4 FAR CRY ! Il s'agit de ma participation avec 9 autres artistes internationaux pour la sortie de Far Cry 5 !